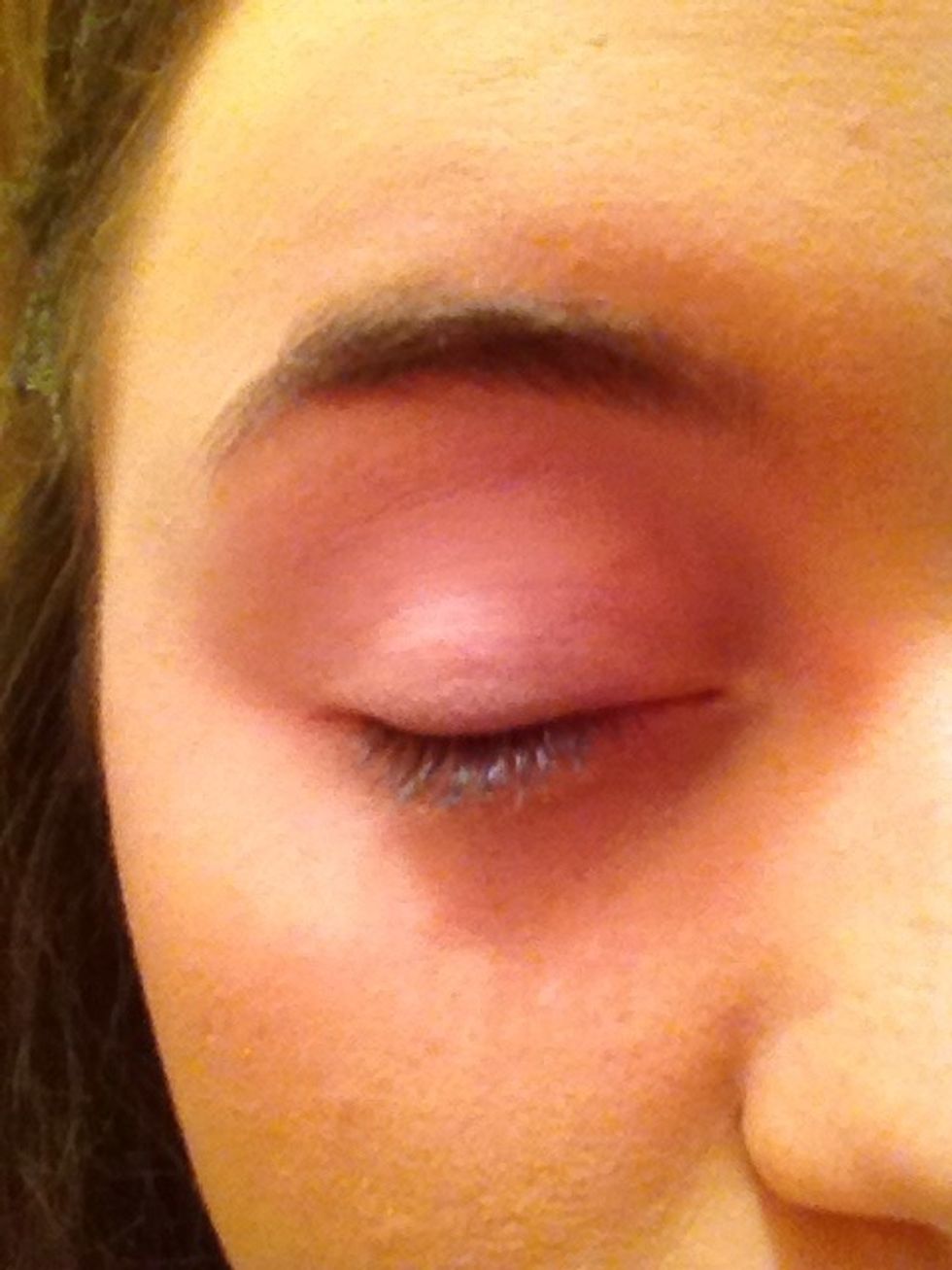 After putting on base, blush and powder, start with a bare eye.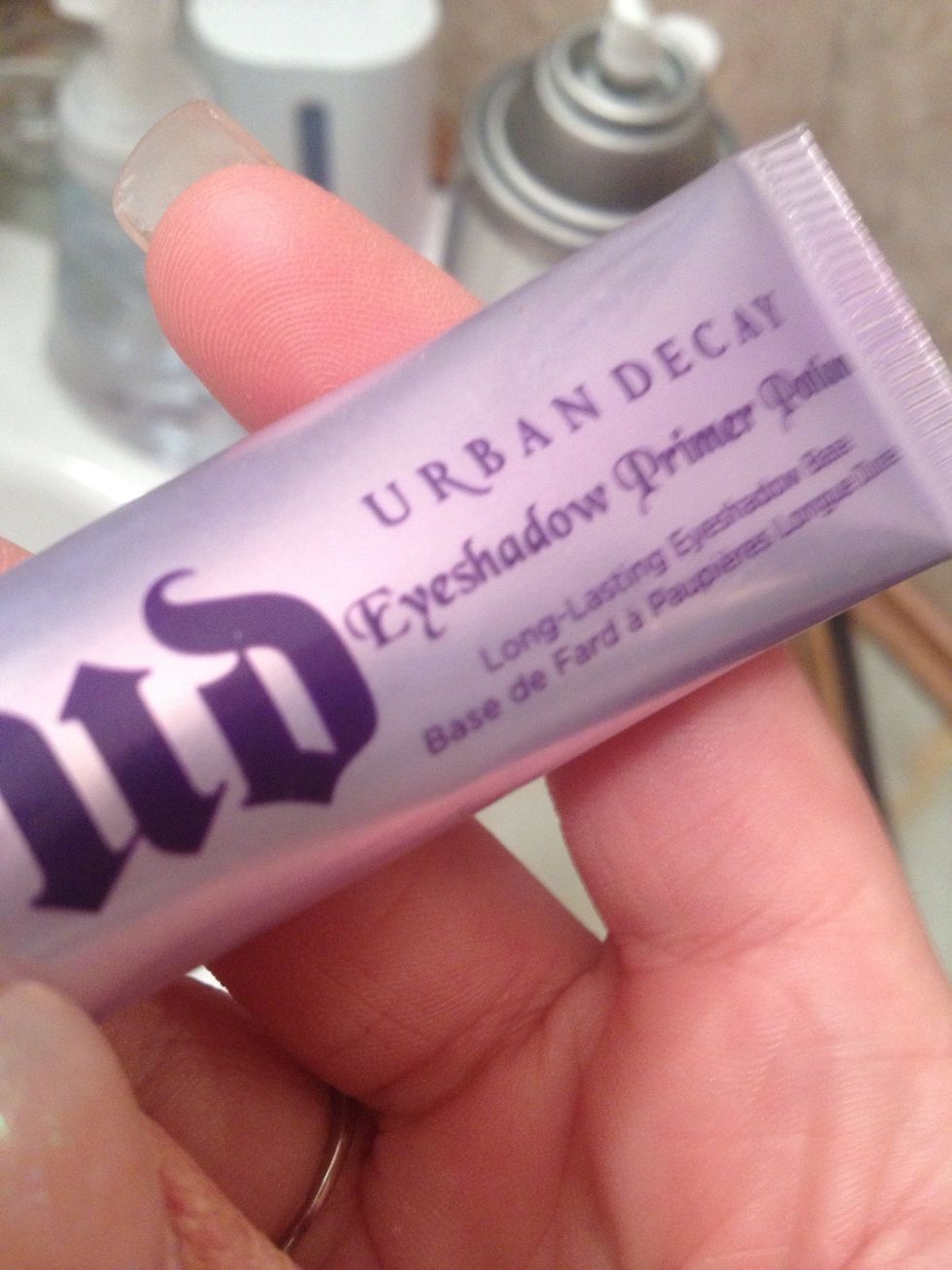 Get your primer, this stuff... Is amazing. It's not required but it helps keep your eyeshadow from lightening up and coming off.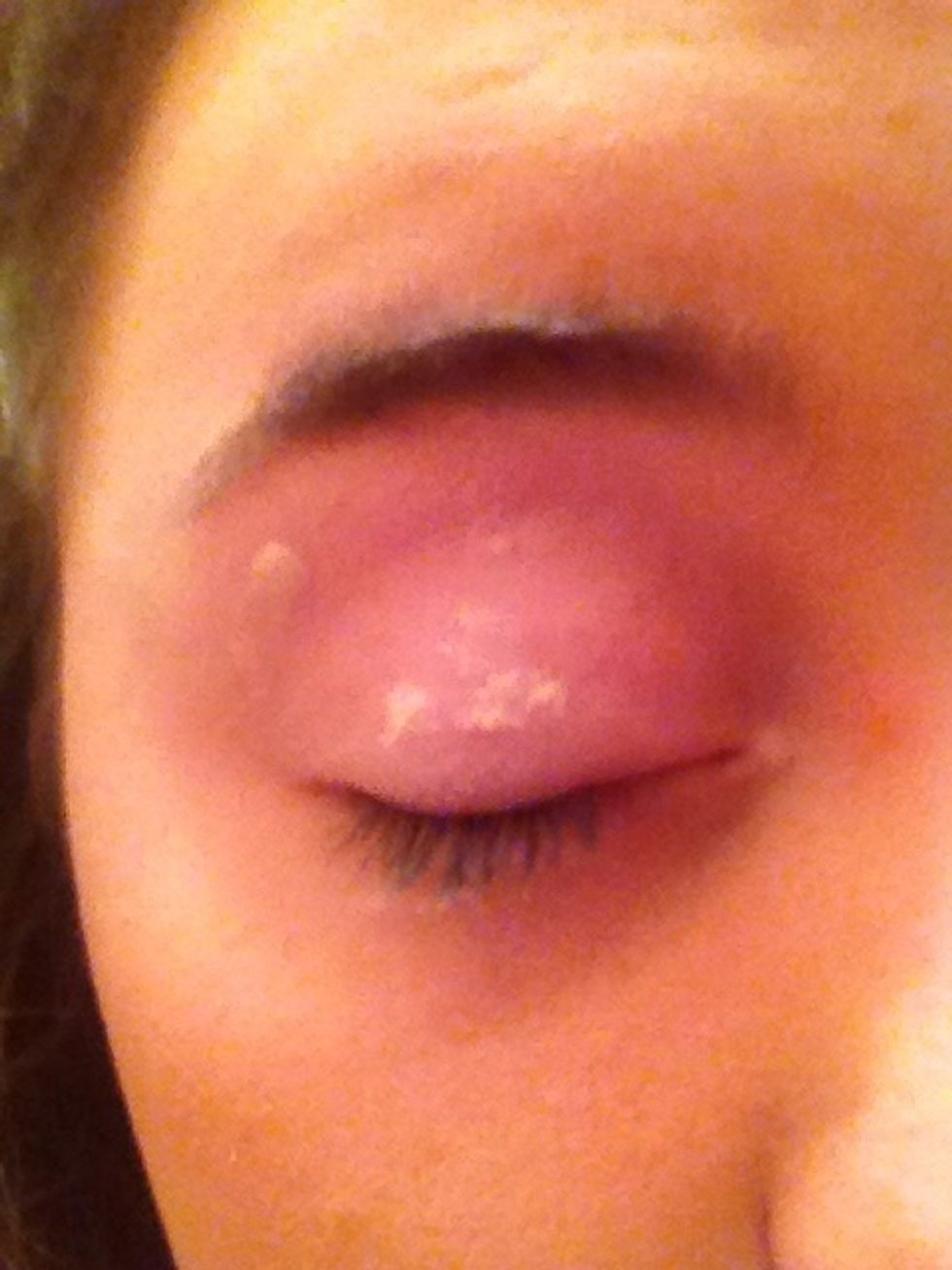 Add a little bit, not much at all.. Spread across eye lid until you can't see it anymore.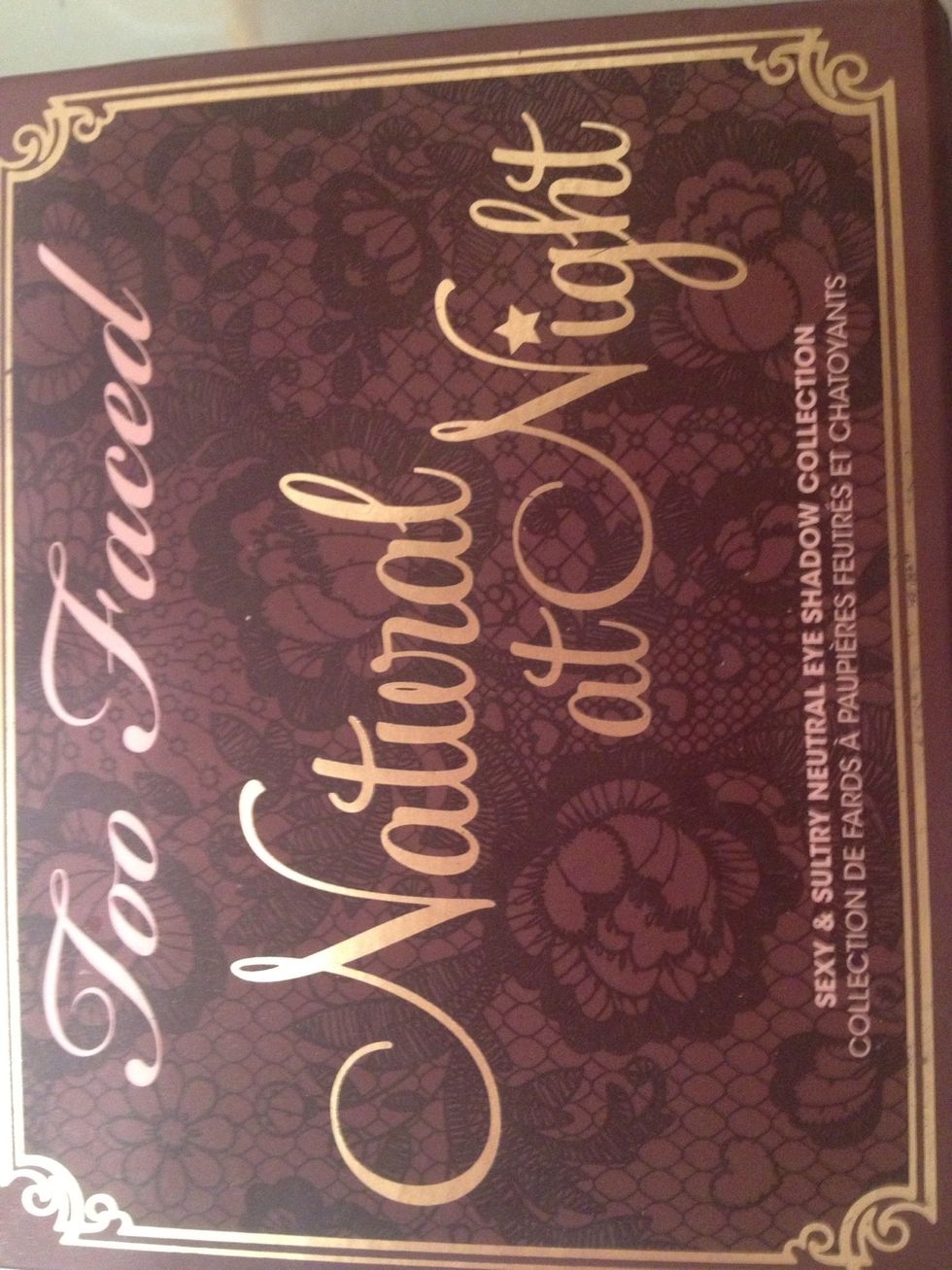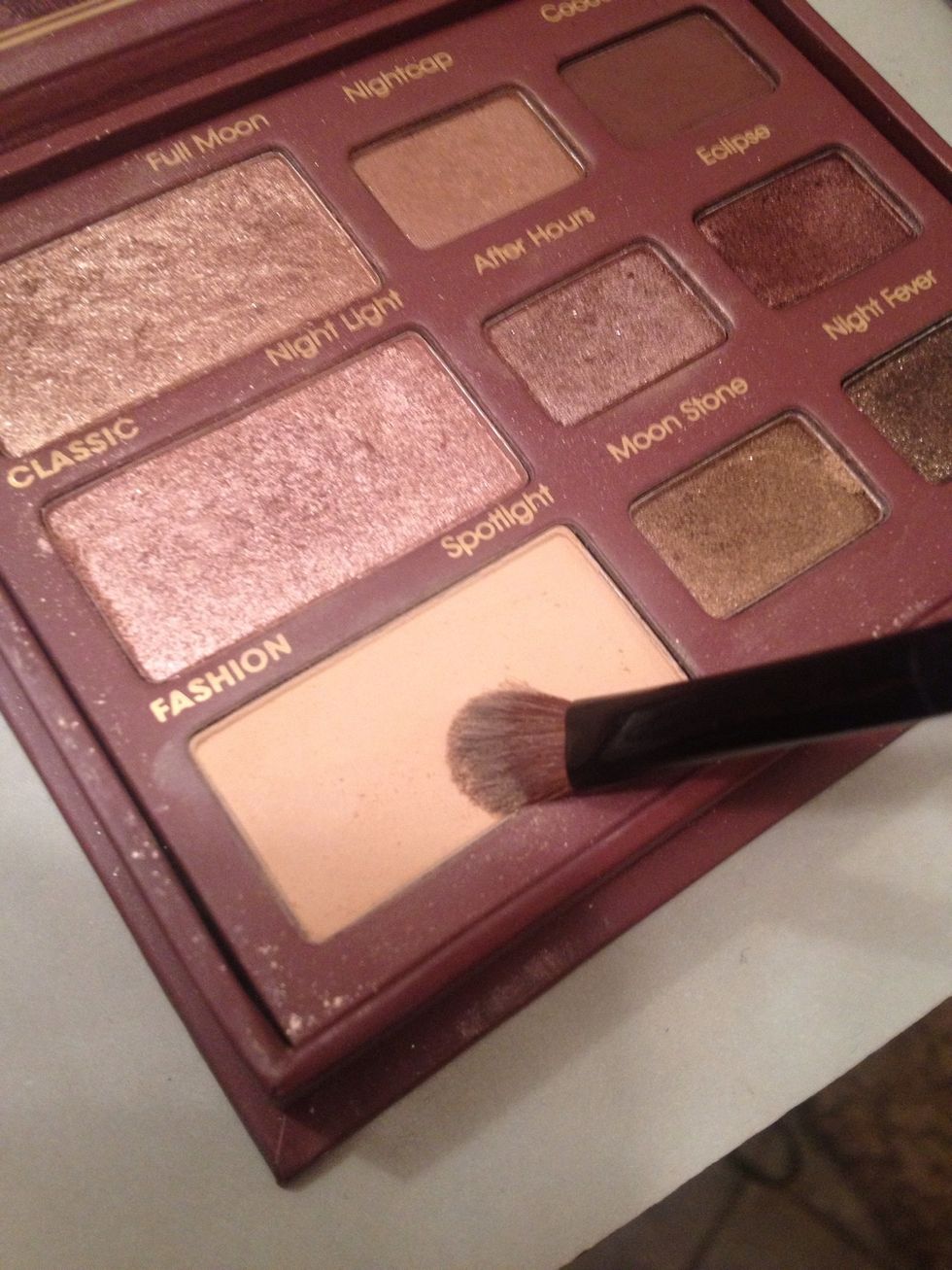 Start with "Spotlight."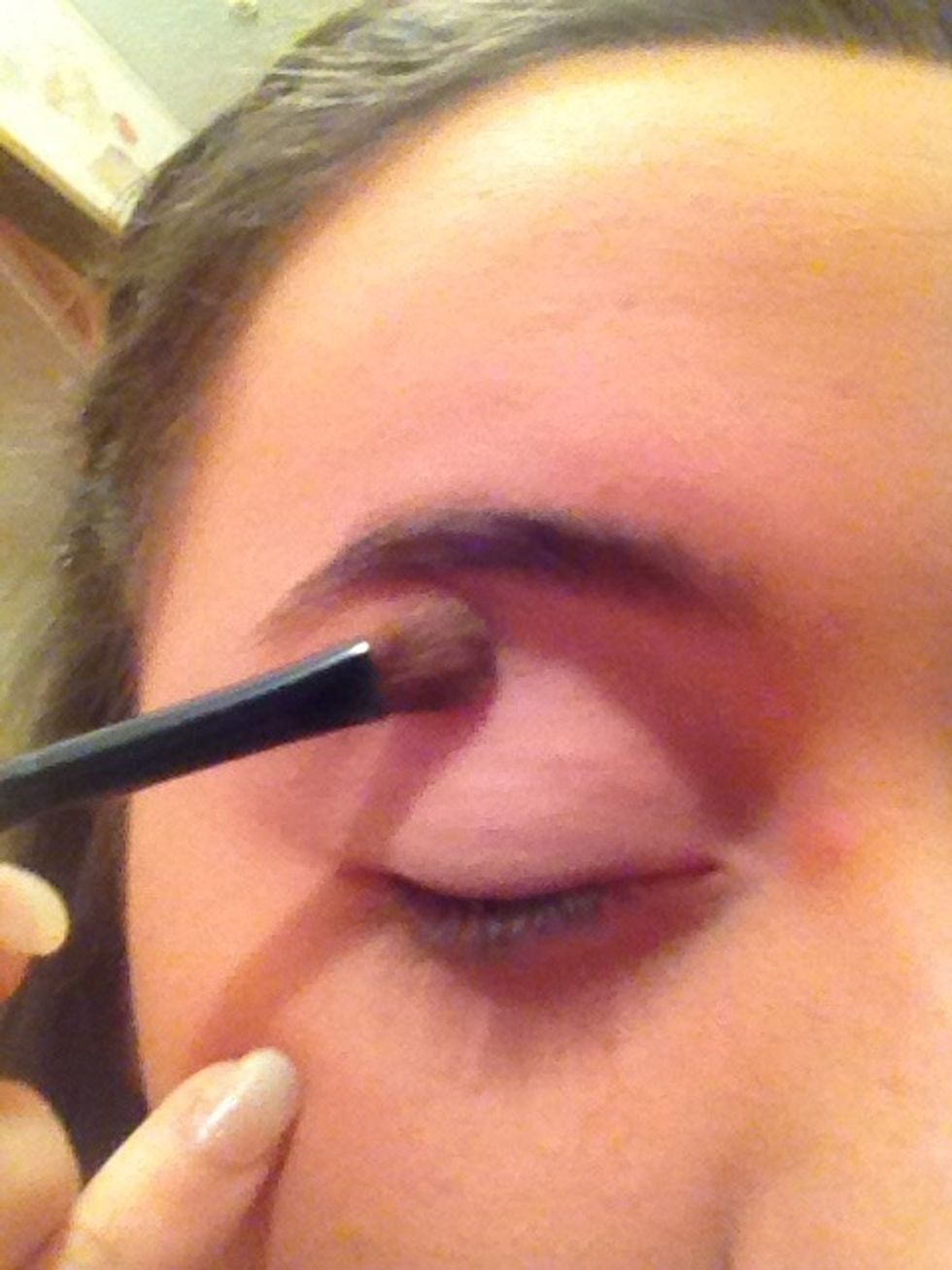 Apply this closer to your brow.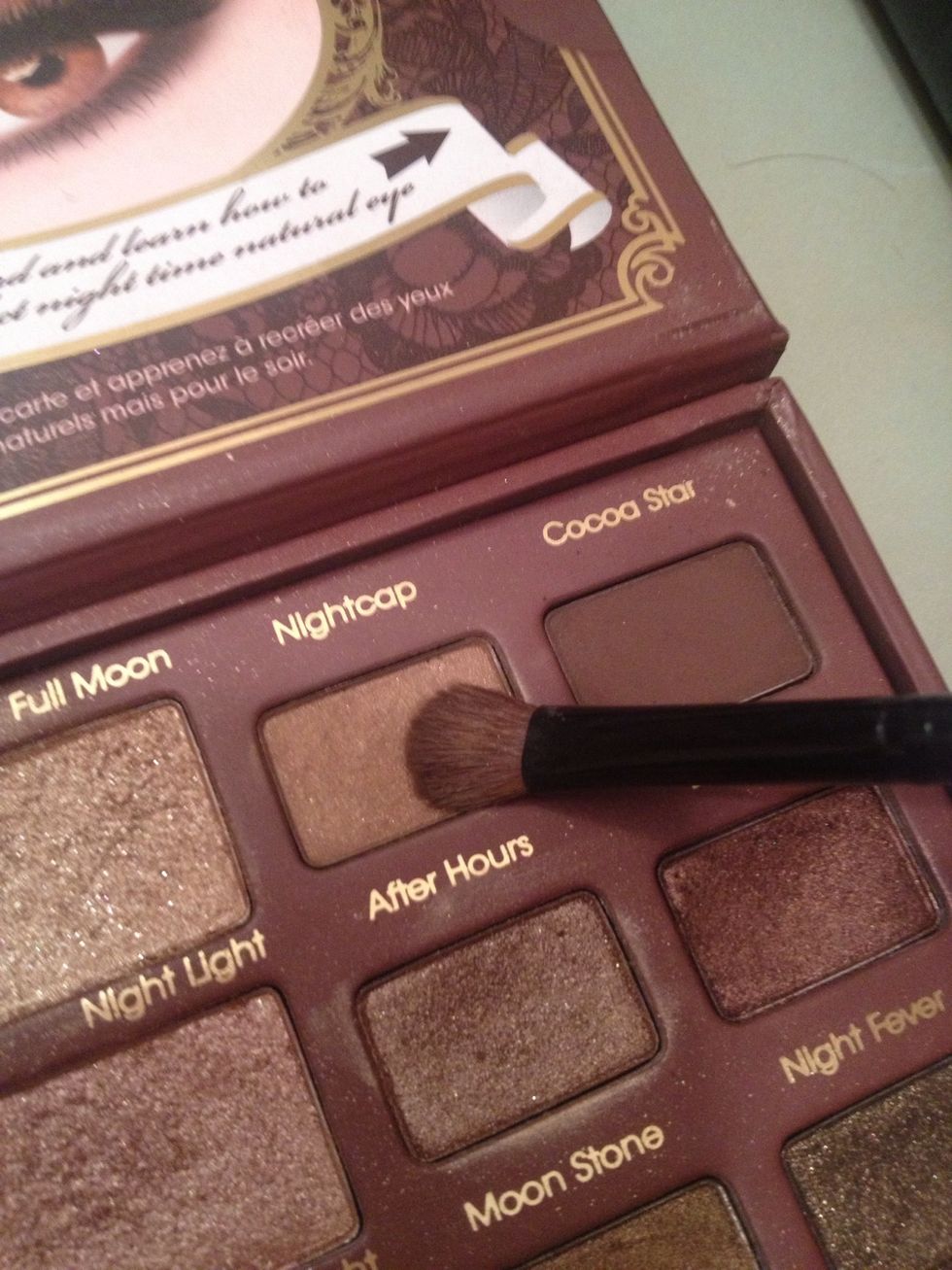 Night Cap is next. Wipe your brush off in between colors.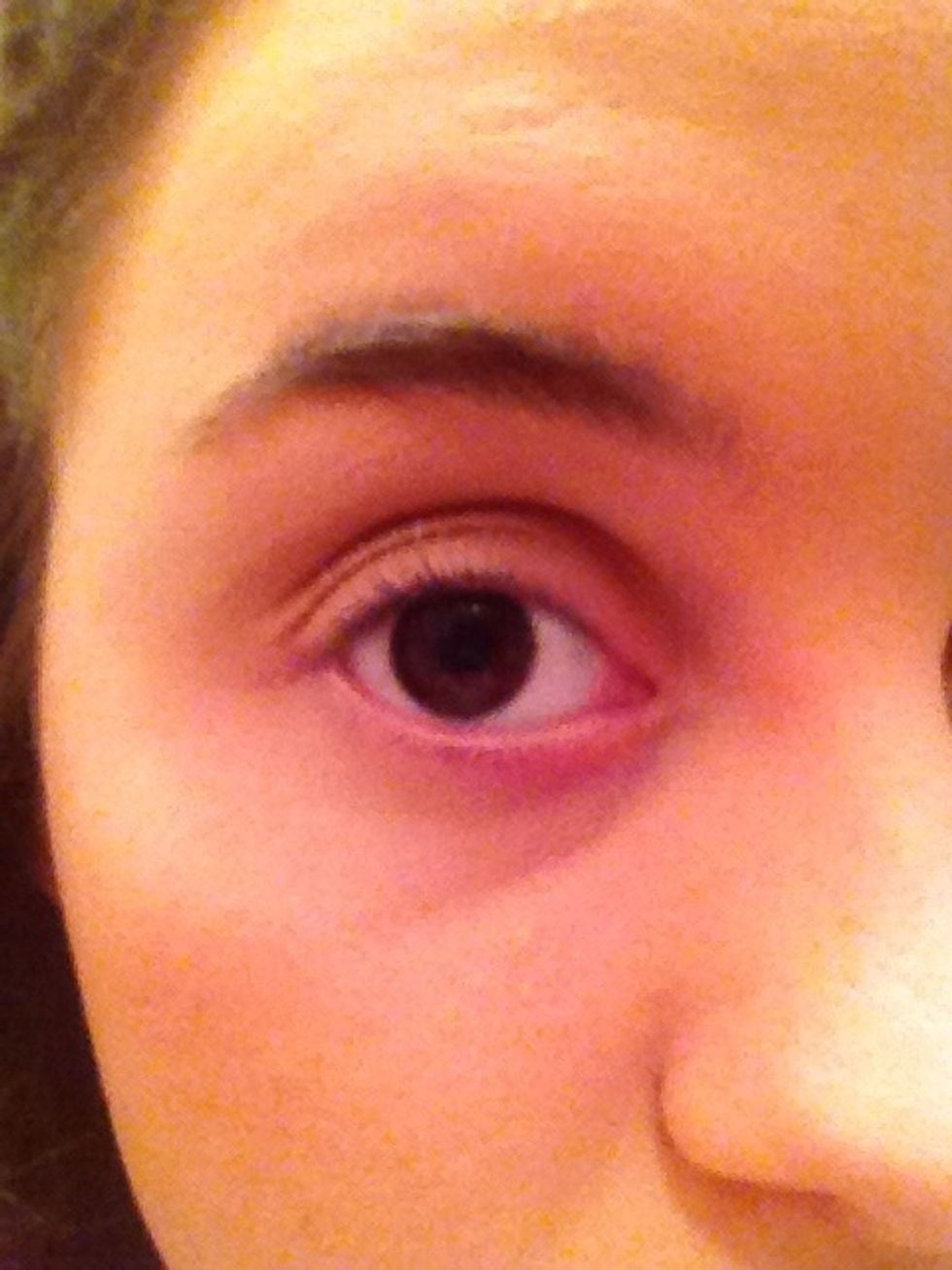 Apply to lid.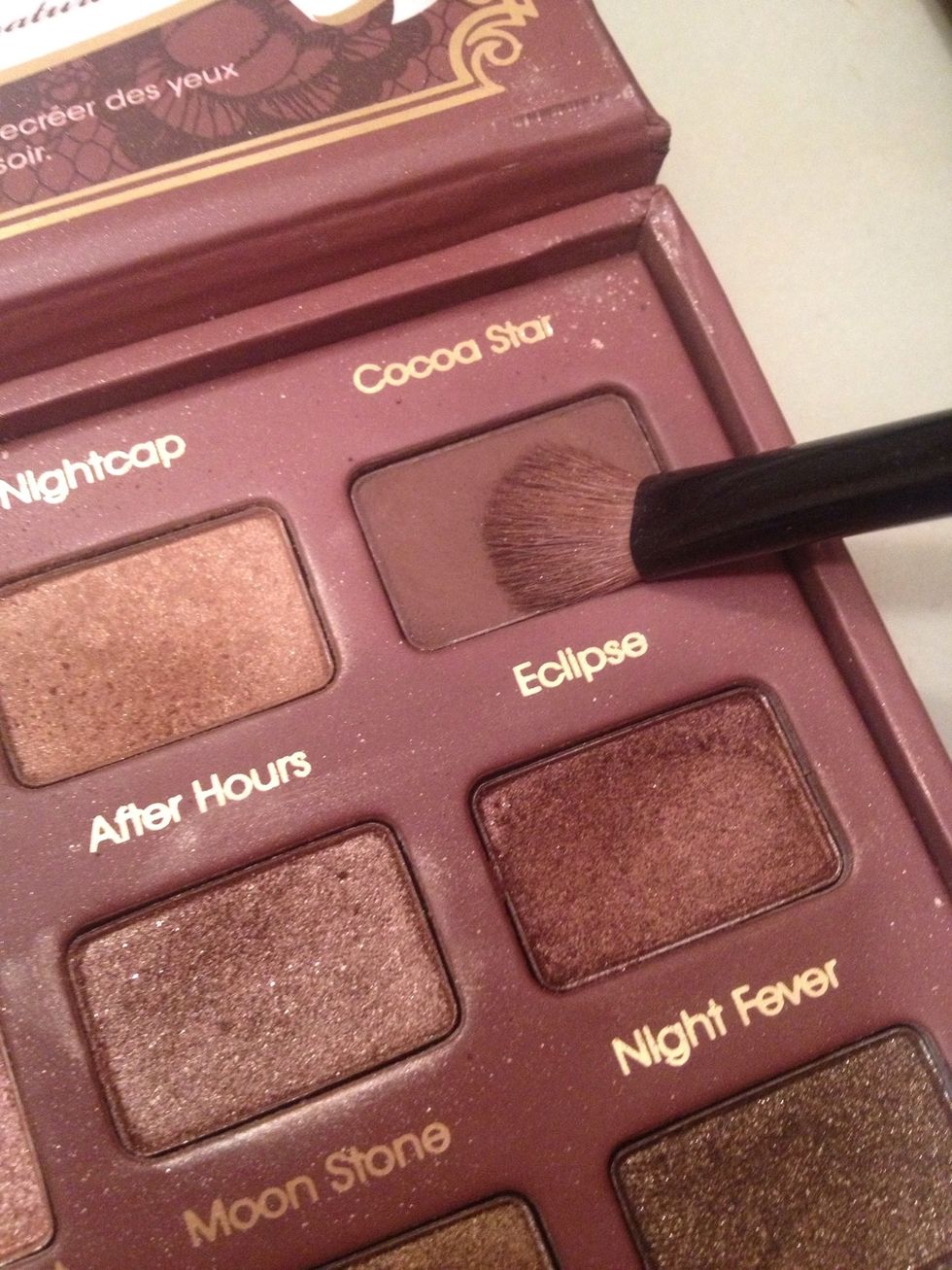 Cocoa Star is next.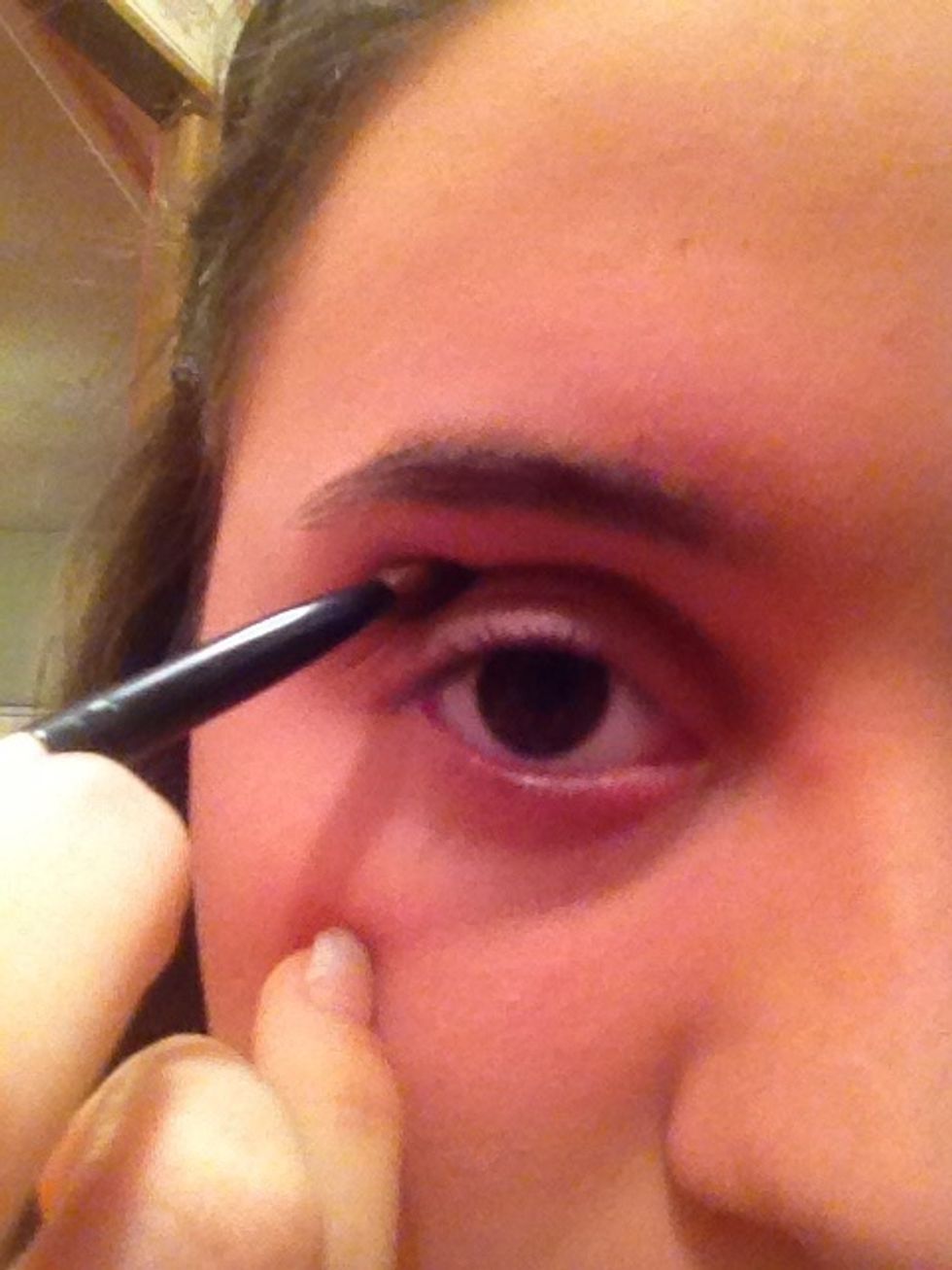 You are going to put this on the crease.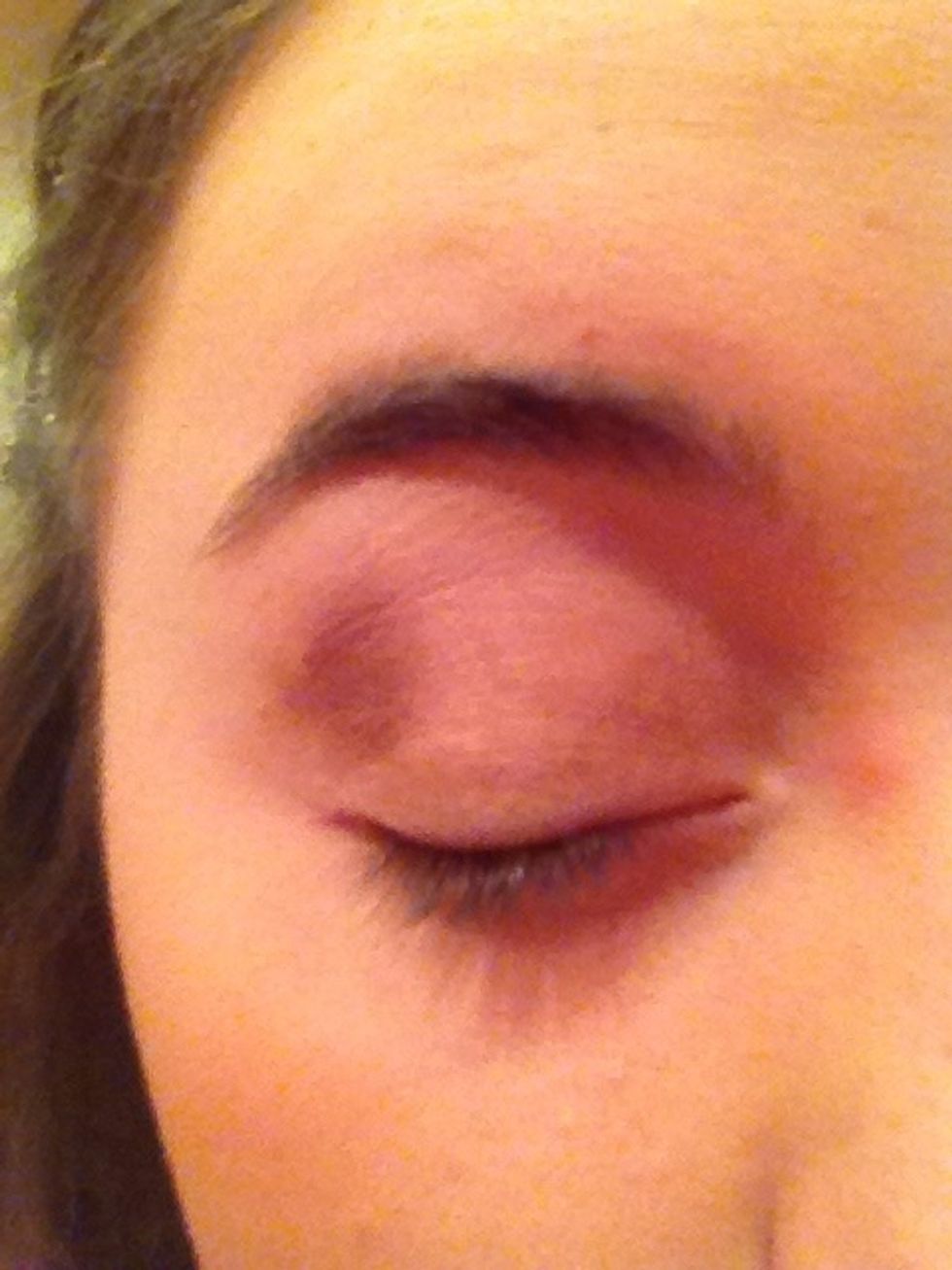 Start here and work your way around the lid on the crease.
...like so.
I use this to kinda give it a more darker, sharper look, but isn't necessary.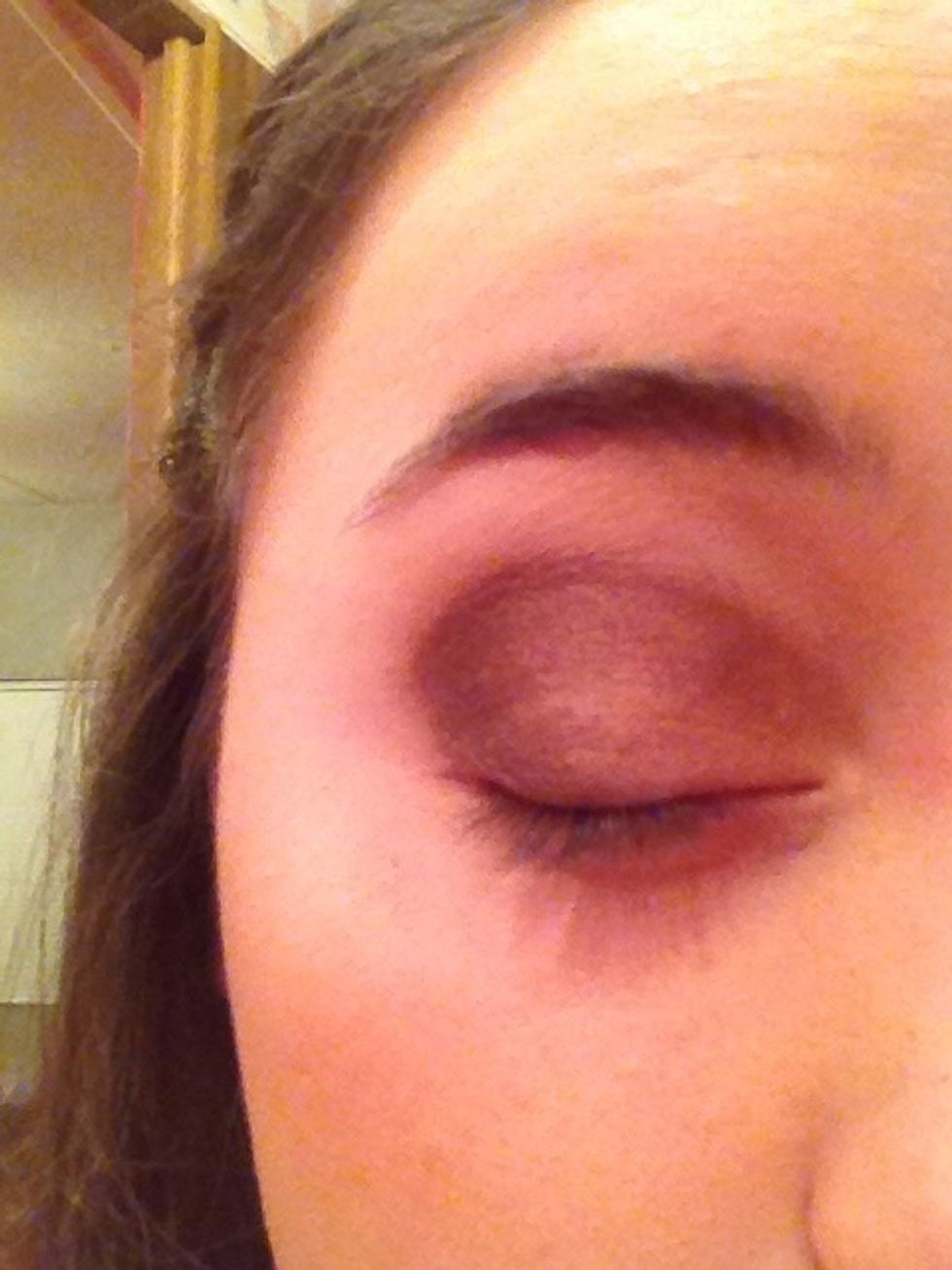 This is what it looks like.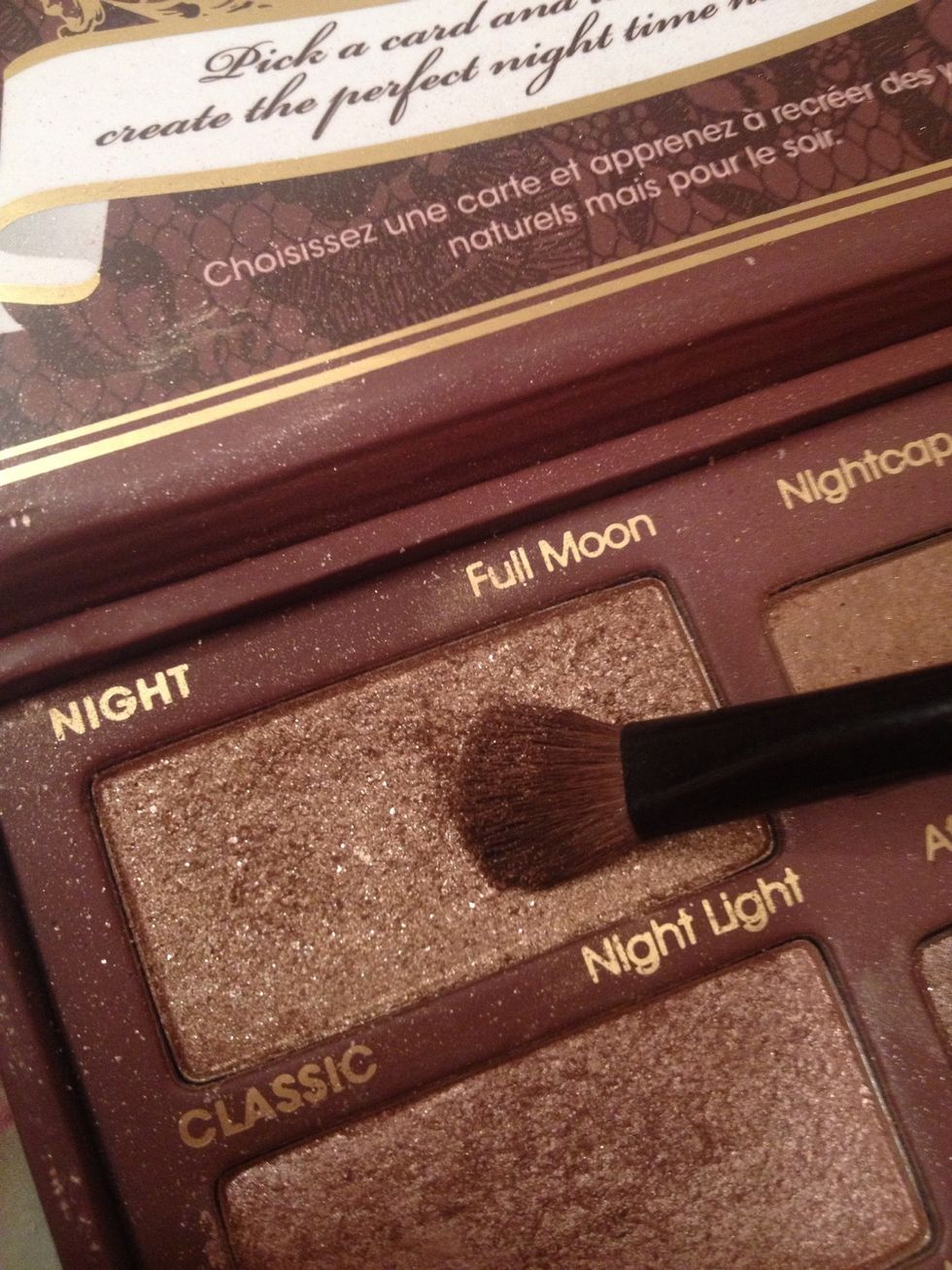 "Full Moon" I like a little shine, so I will put this on the lid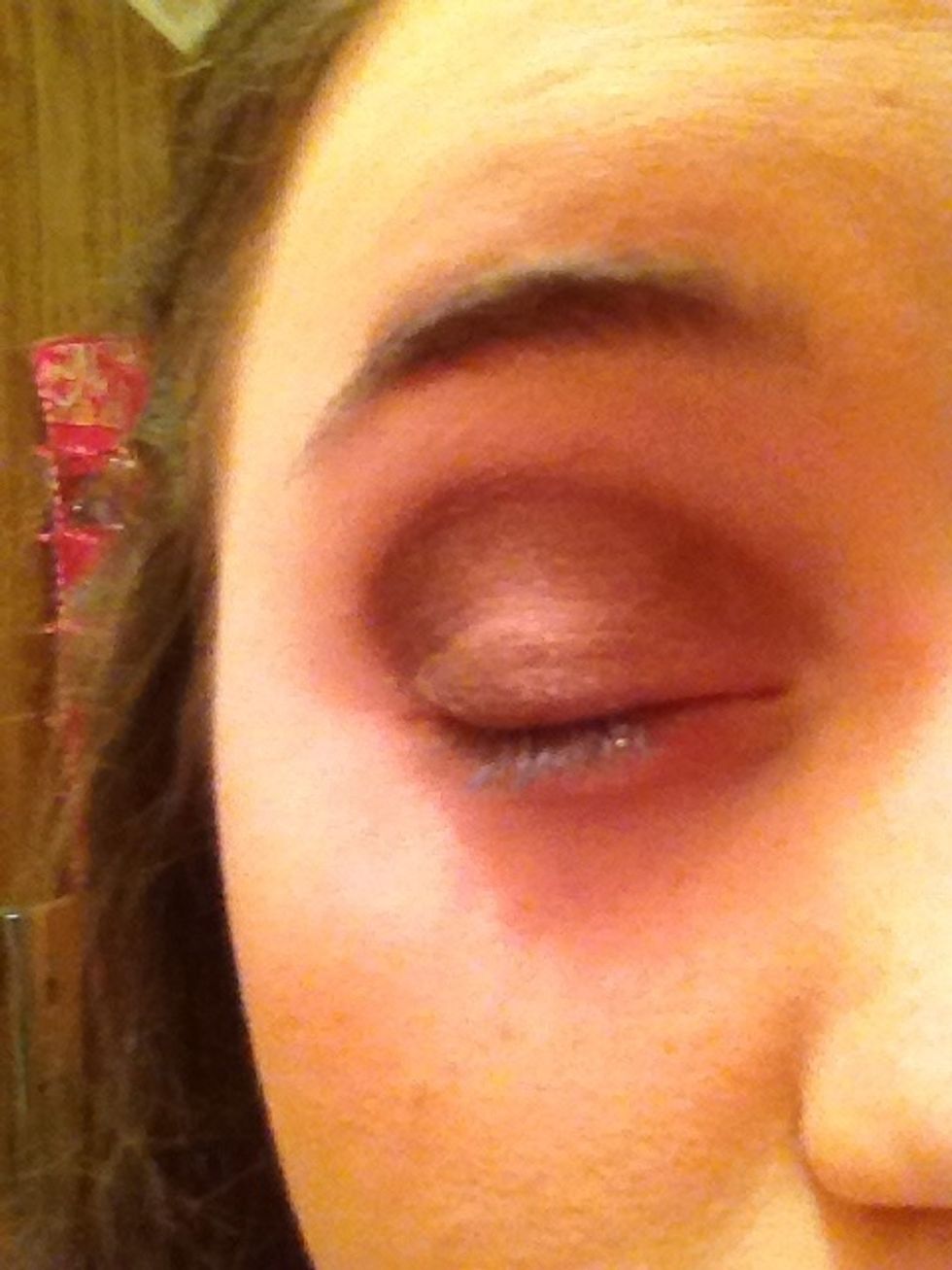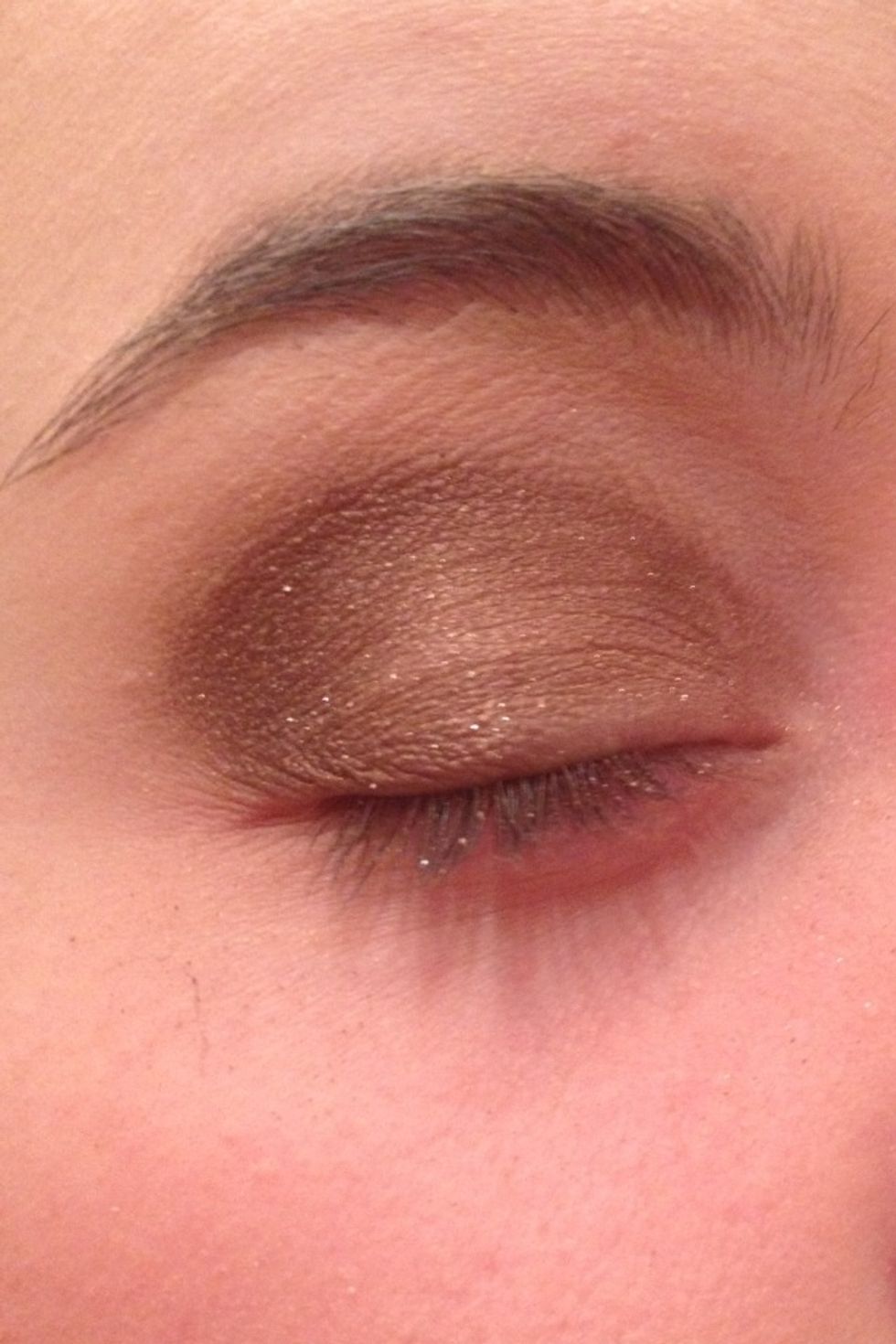 A little glitter. ;)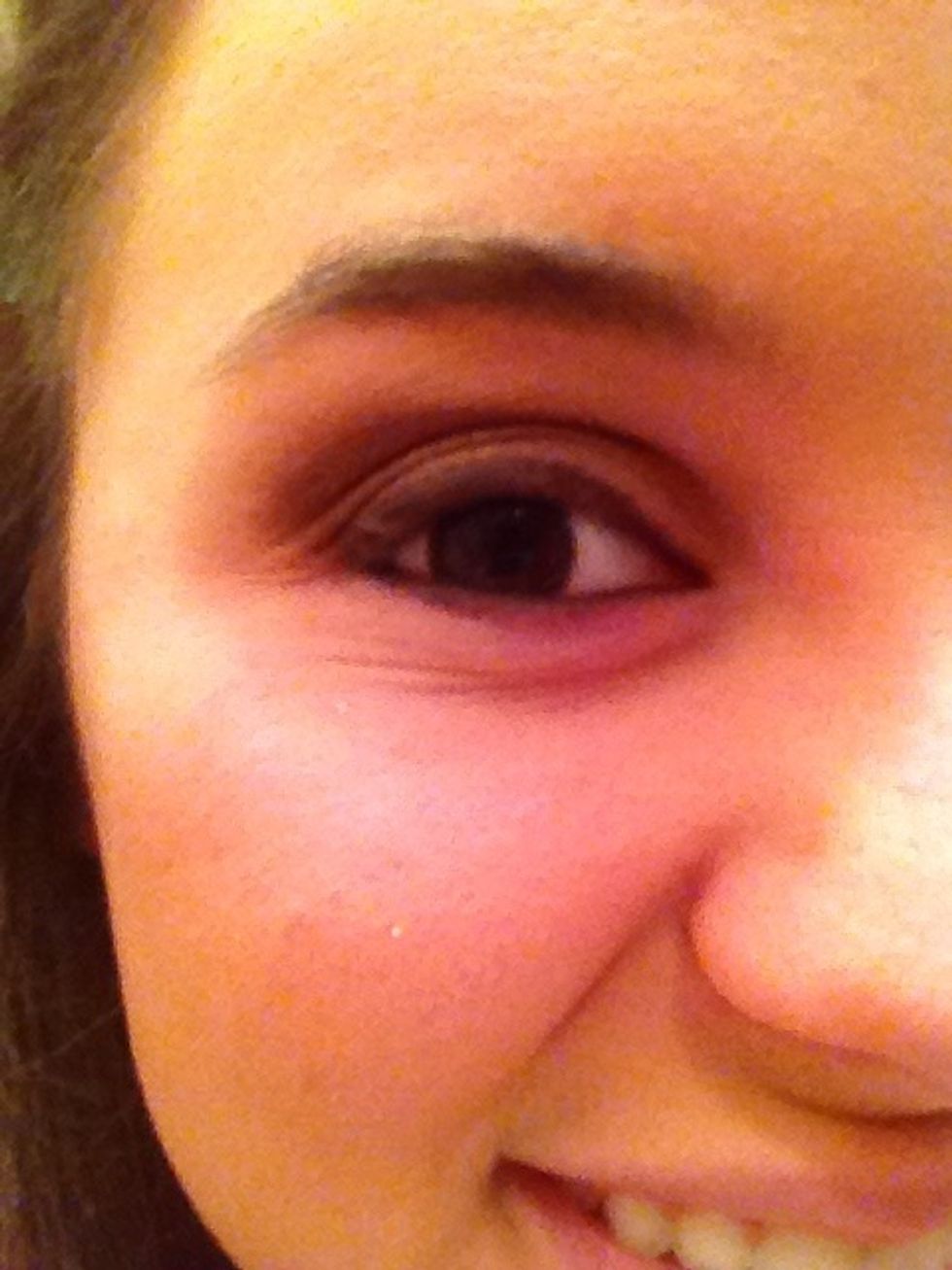 Add your eyeliner however you would like!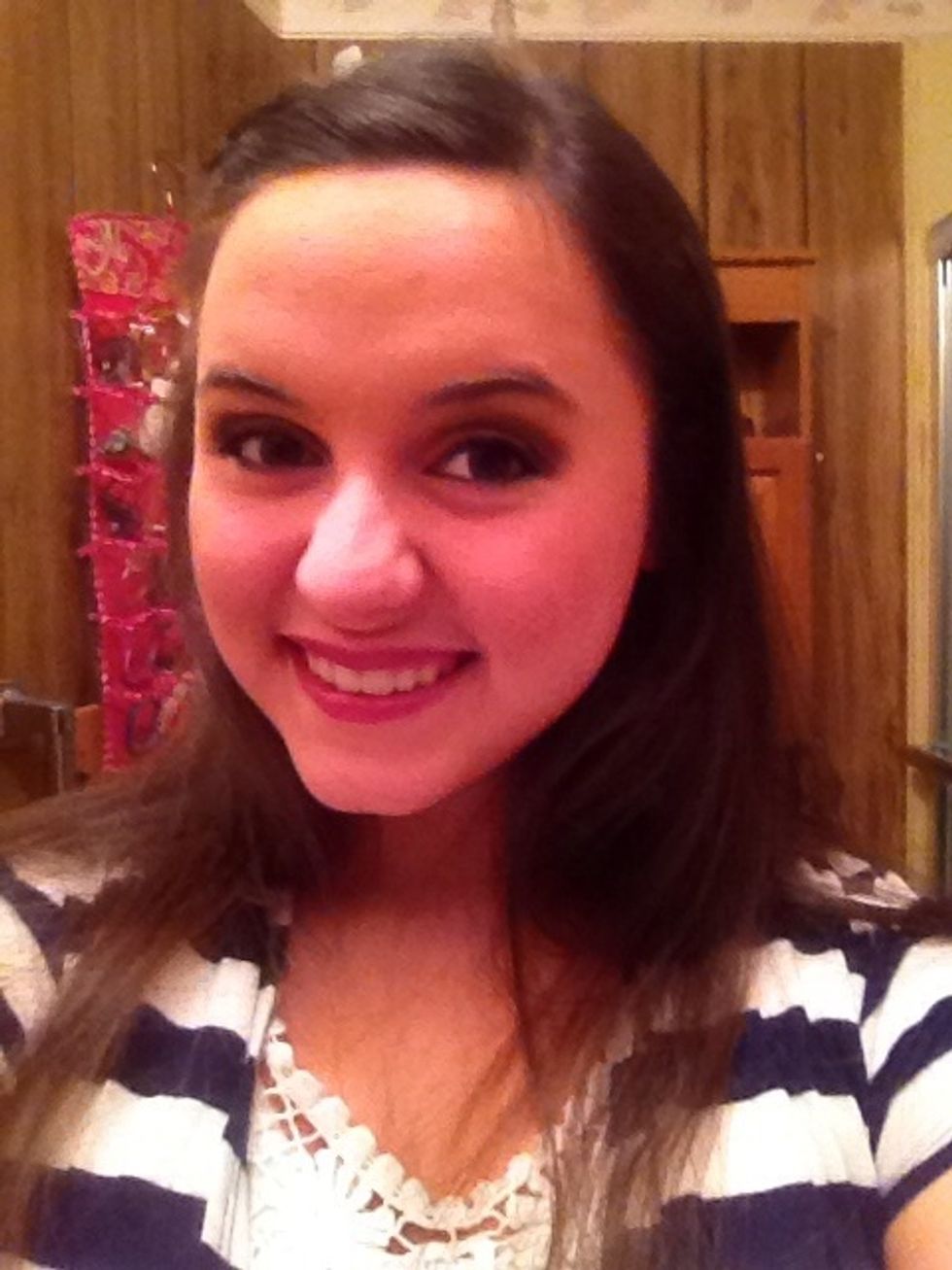 Mascara, lipstick, and lipgloss and you are ready to go! :)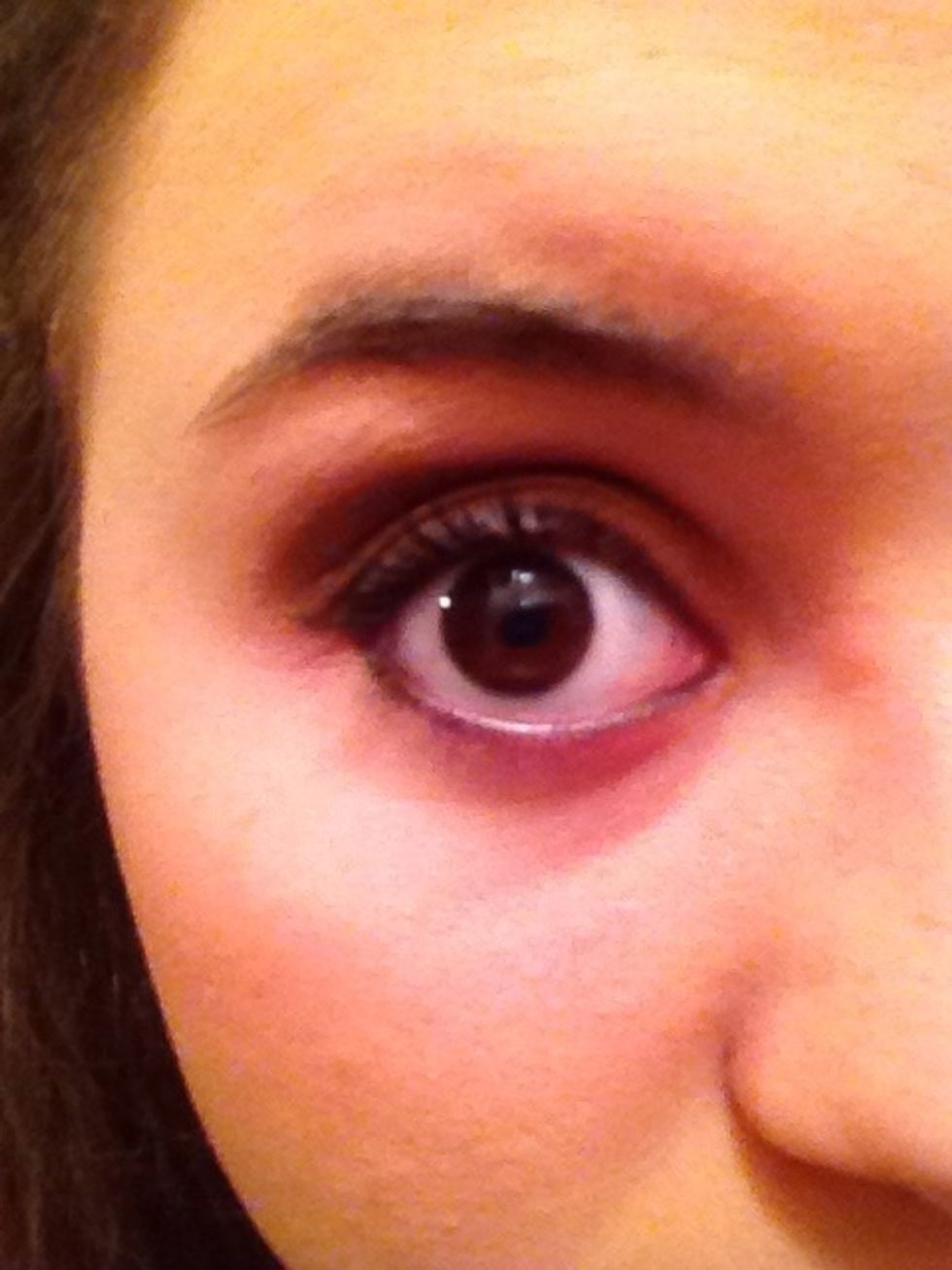 Again!
Thanks for looking at my guide! Let me know how I did, or even what you guys use! Enjoy!
Urban Decay Eyeshadow Primer Potion
Too Faced Natural at Night Eyeshadow
Mascara
Black Eyeliner
Make-up brush