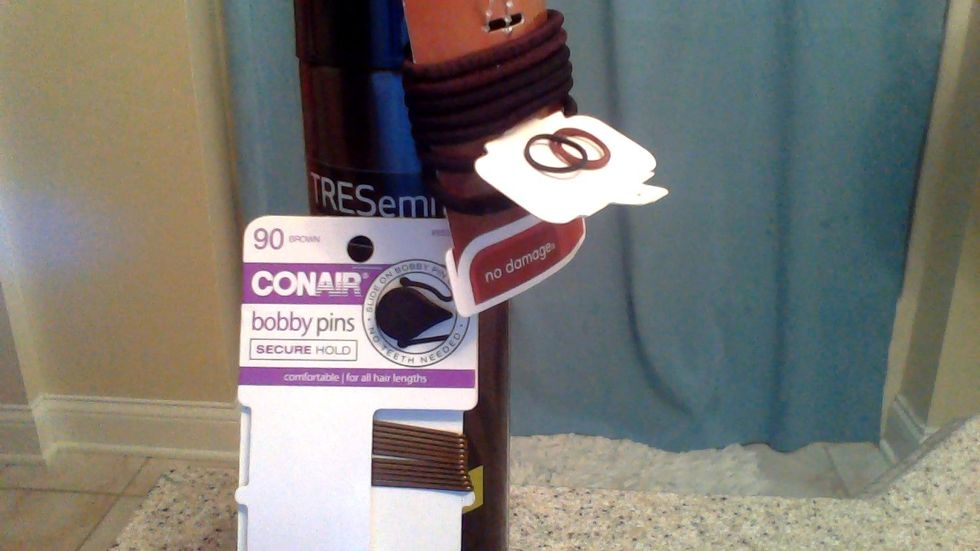 Grab your supplies that is seen in this picture.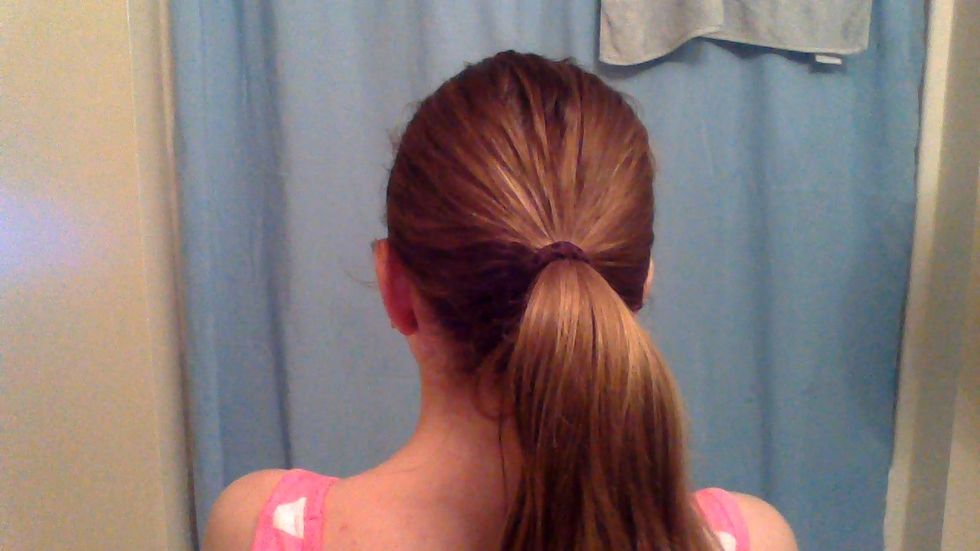 For step 2 stick you hair in a ponytail however high or low you would want your bun.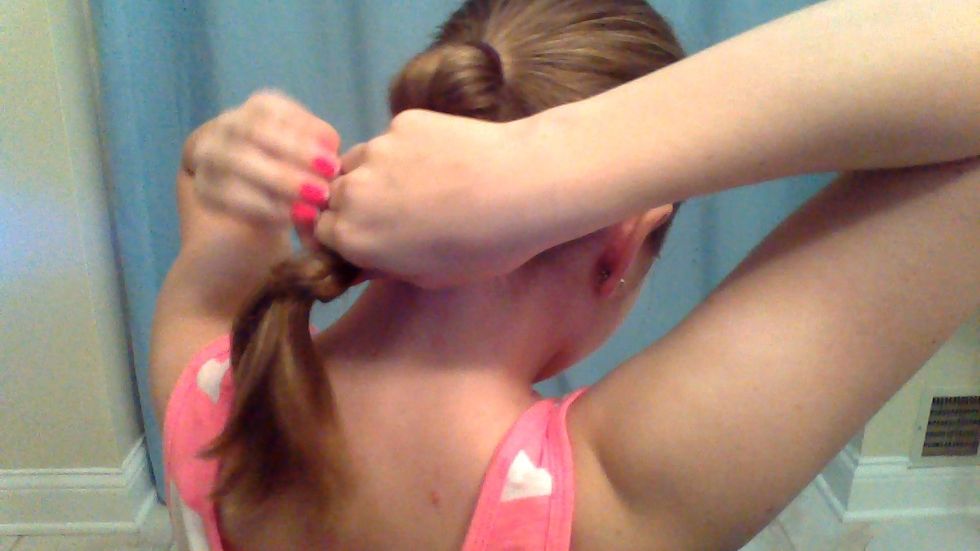 Next you need to braid your hair. To braid it you put your hair into 3rds. Next cross one end over the middle. Do that the whole way down.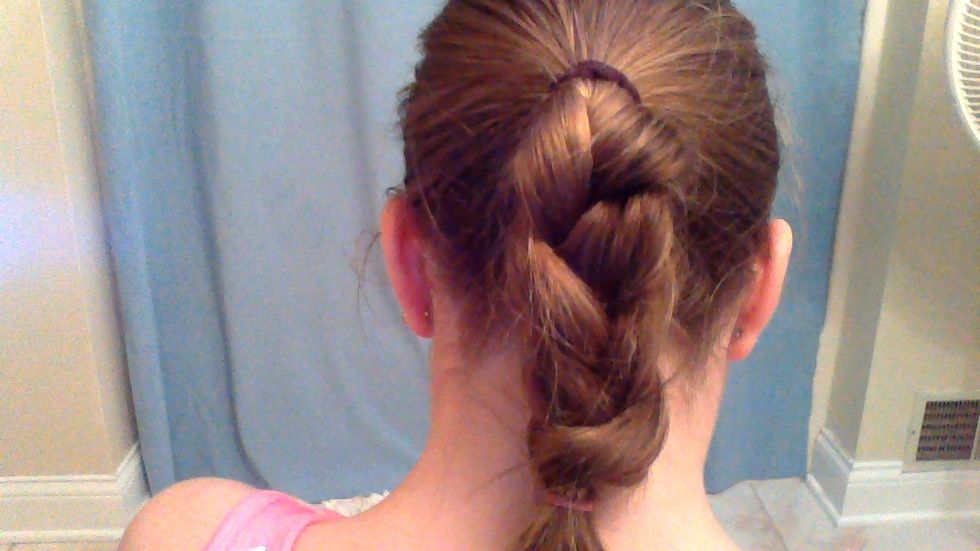 When you finish you hair should somewhat look like this.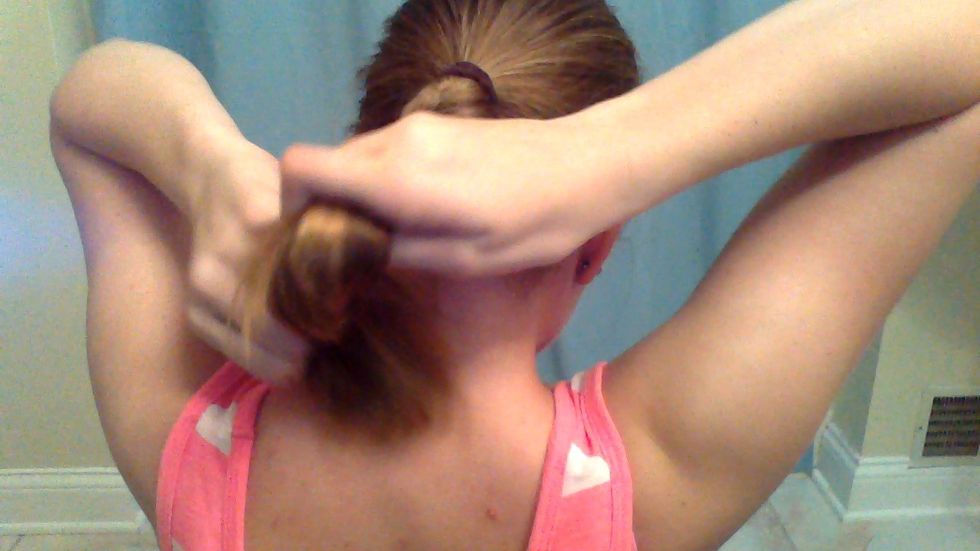 Next take your hair rubber band and put it at the bottom of your braid.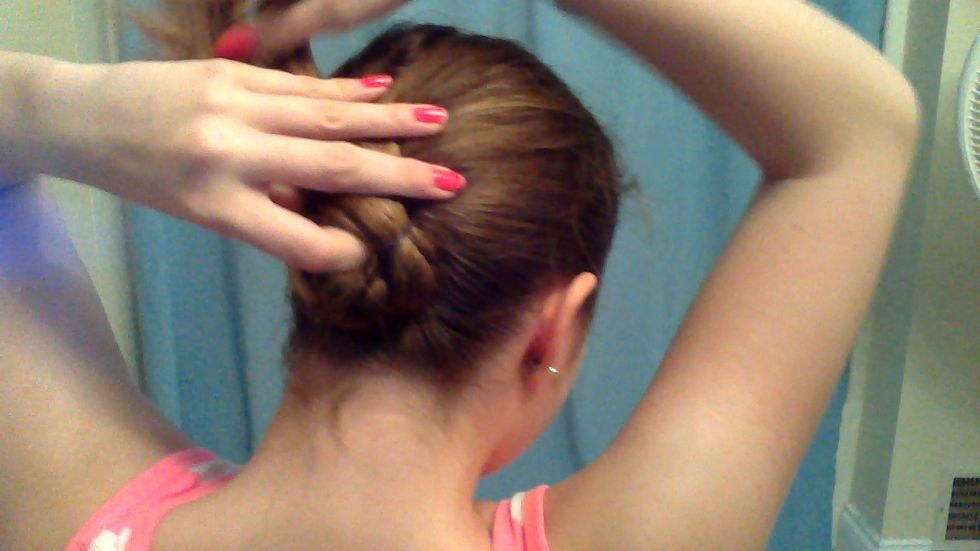 After, wrap your hair around the hair tie like a circle.
When you finish secure the braid with a few bobby pins.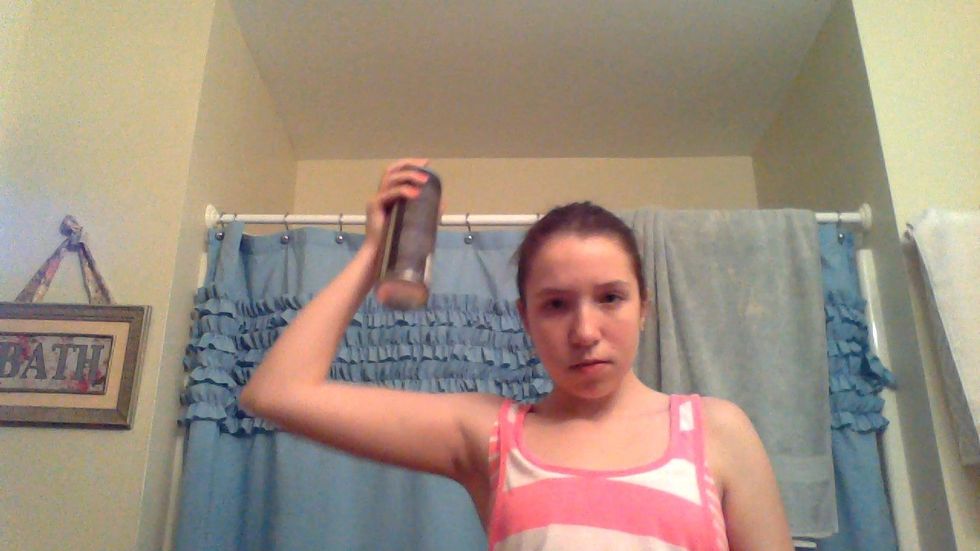 Apply your hairspray on the bun so it will stay in place more.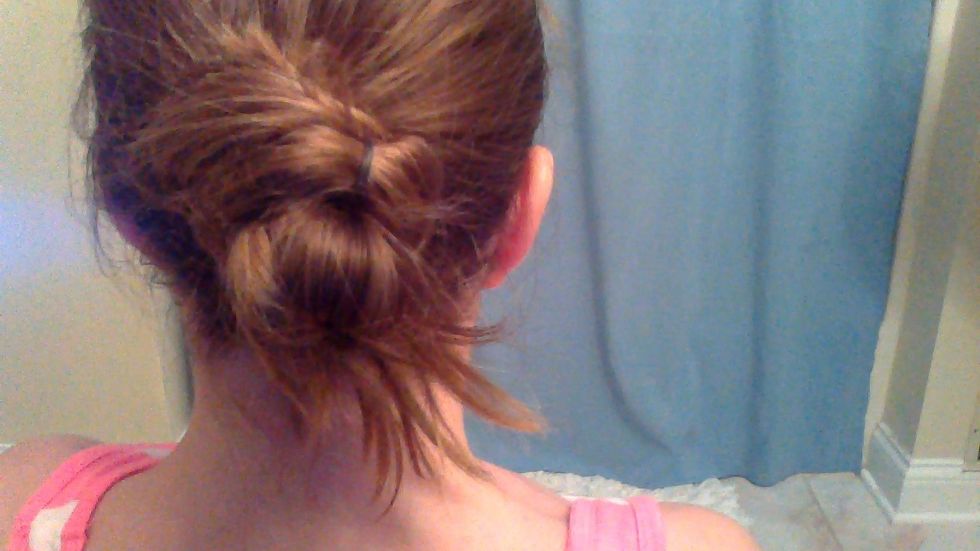 Lastly enjoy your messy braided bun. If you want it to look like the one in the beginning make your braid tighter and braid all the way down.
Hair Tie
Bobby Pins
Hair rubber band
And Hairspray is needed