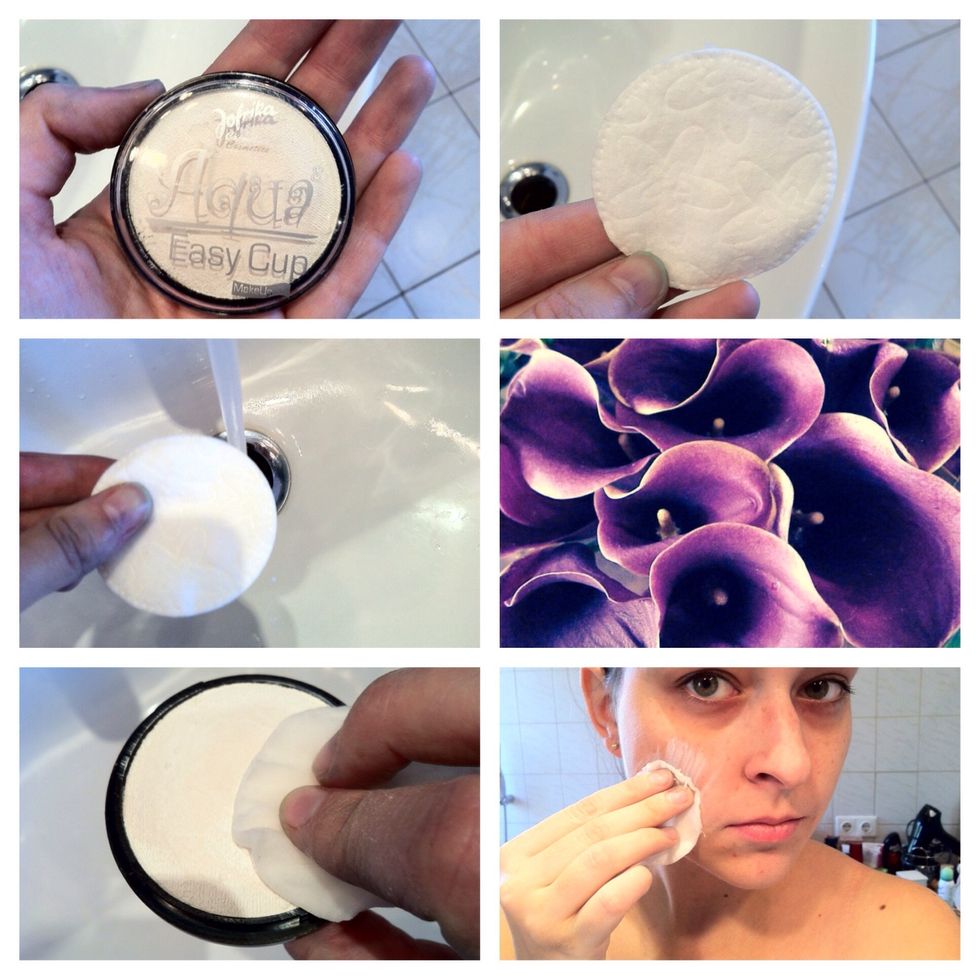 Take white aqua make up and a sponge (I took a cottonpad) and paint it all over your face.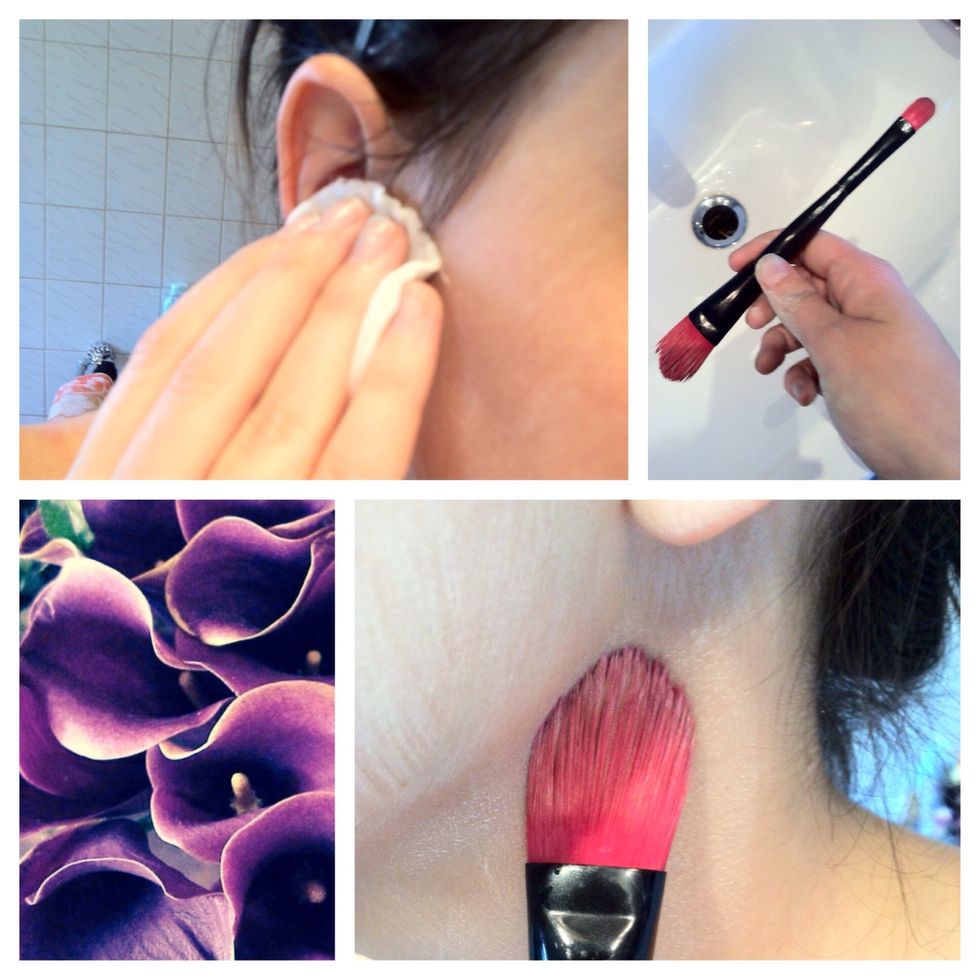 Don't forget your ears and neck!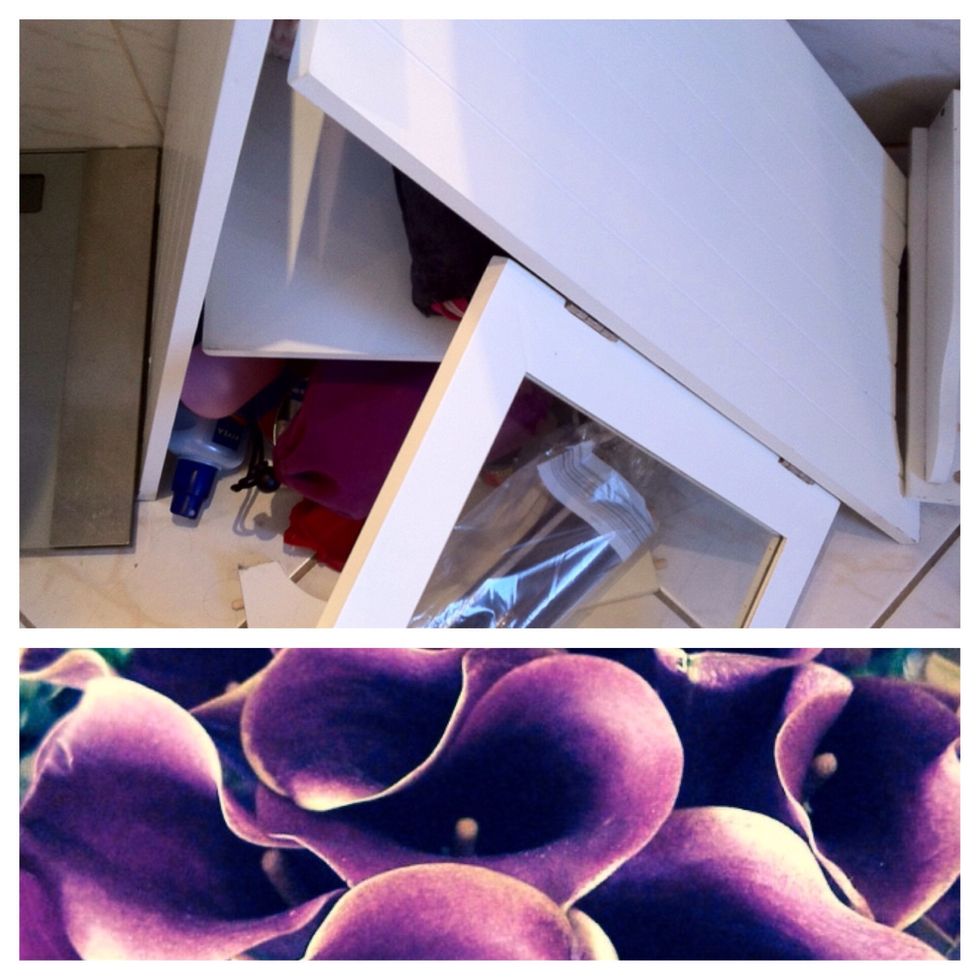 😆 My shelf brake down, while I was doing this tutorial!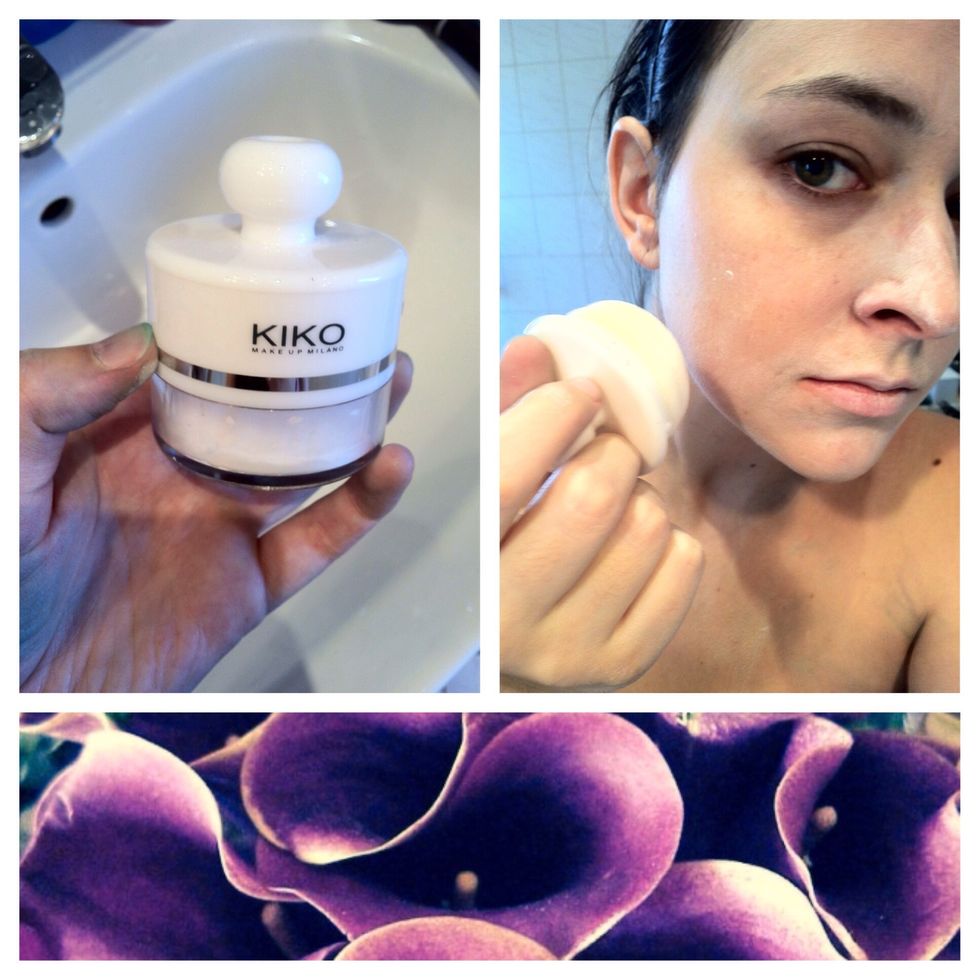 Now take a white powder and put it on your face as well.
Work it in with a fluffy brush.
Take a black eyeliner pencil and paint two dots on the sides of your nose. Connect those with the inner corner of your eyebrows.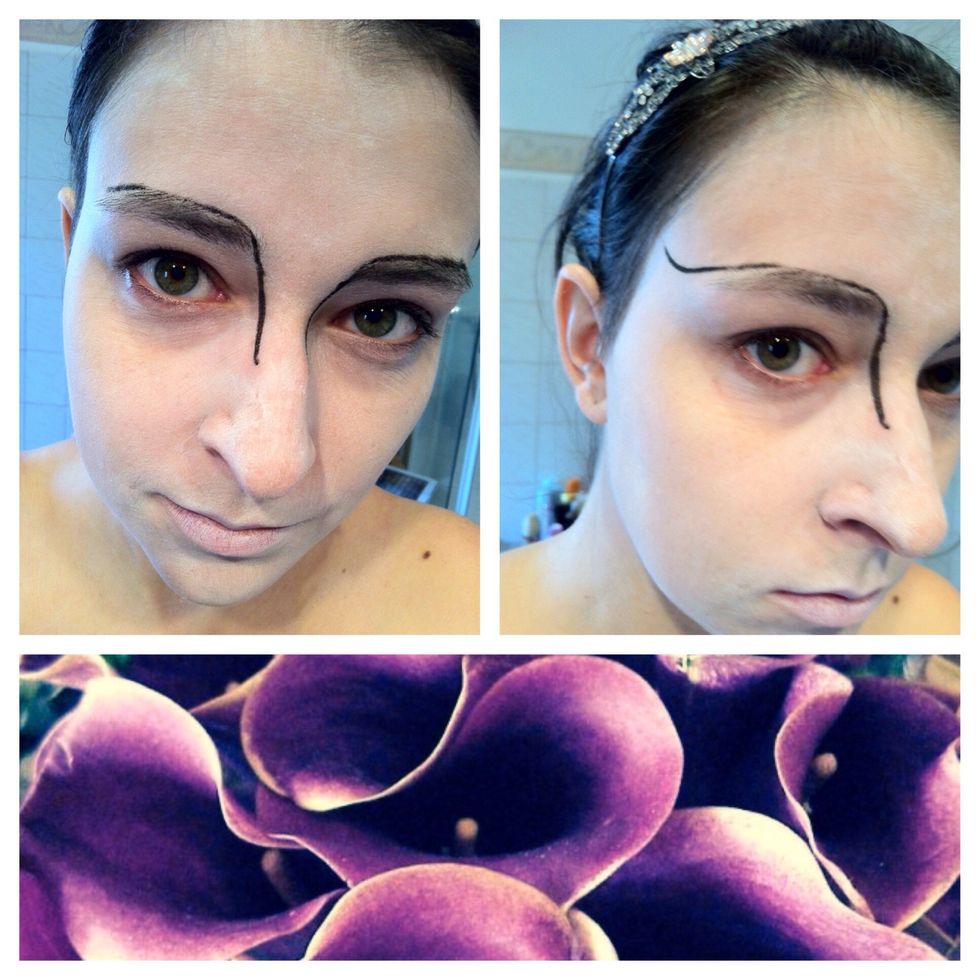 Continue this line all the way along your brows. At the end wing it out.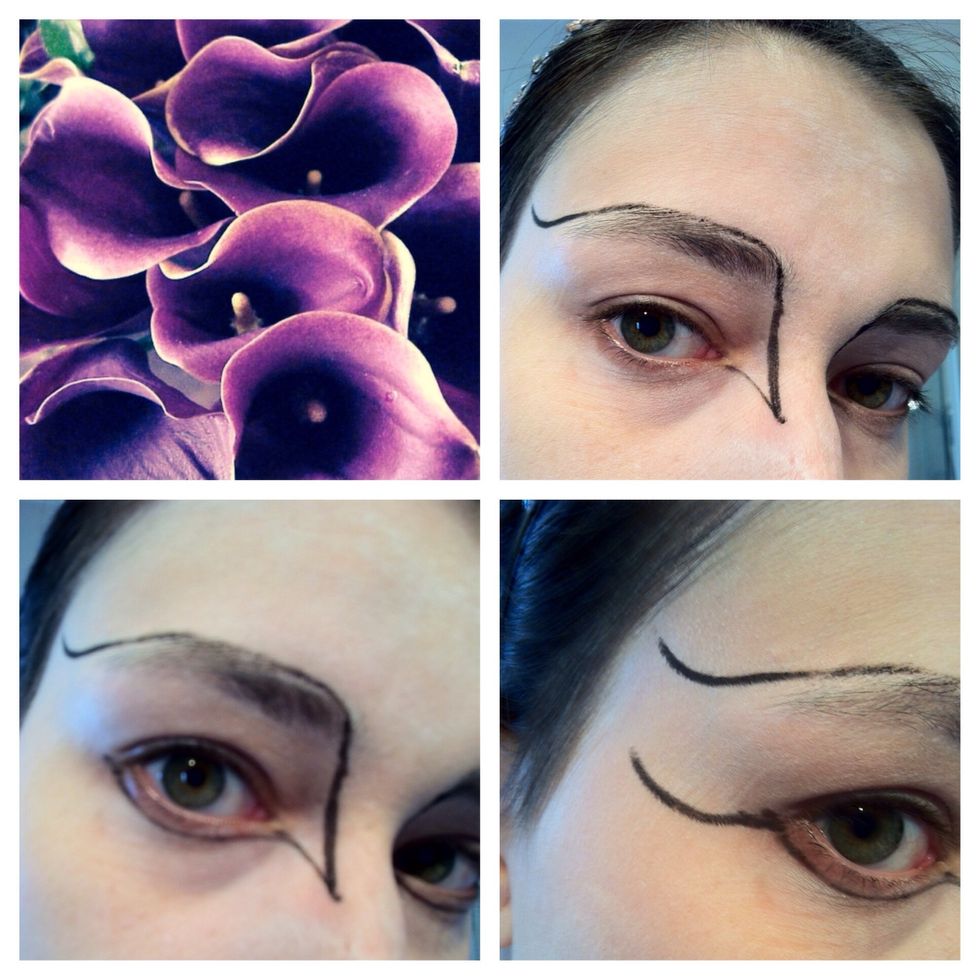 Do the same thing under your eyes.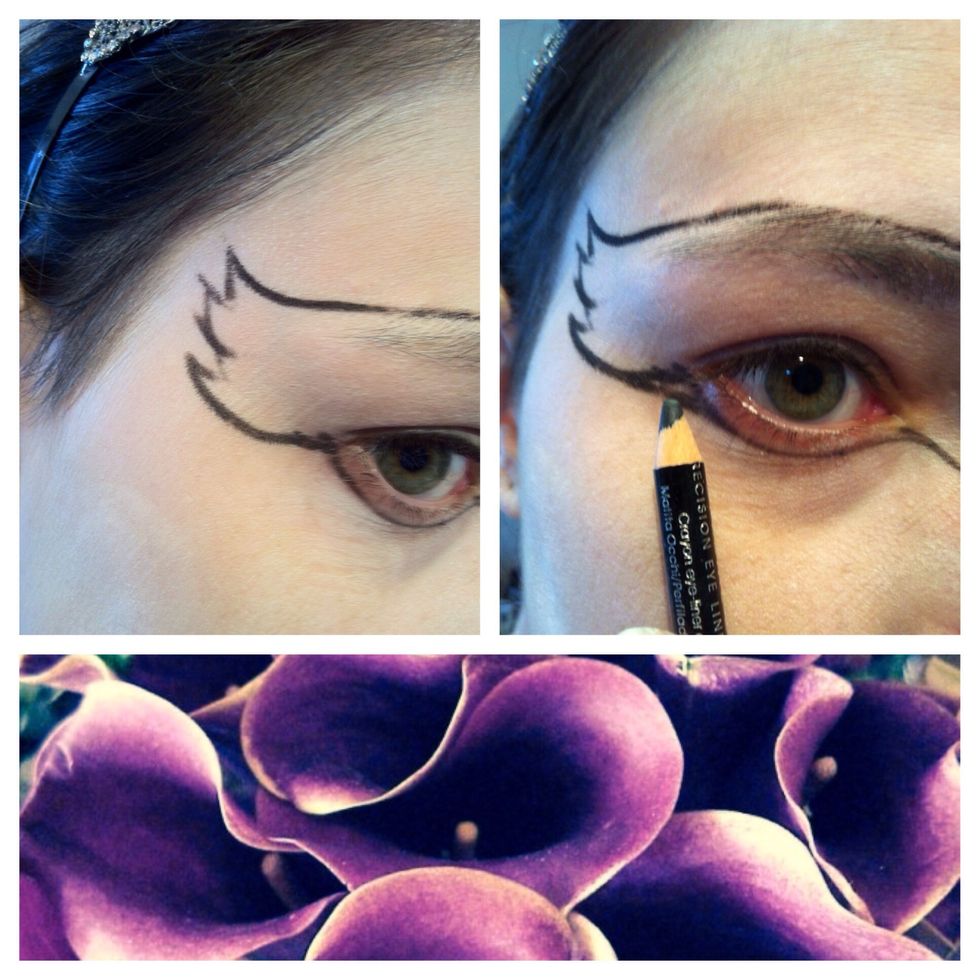 At the end connect the two lines in a wing-like shape. Shape the outlinging the way you want!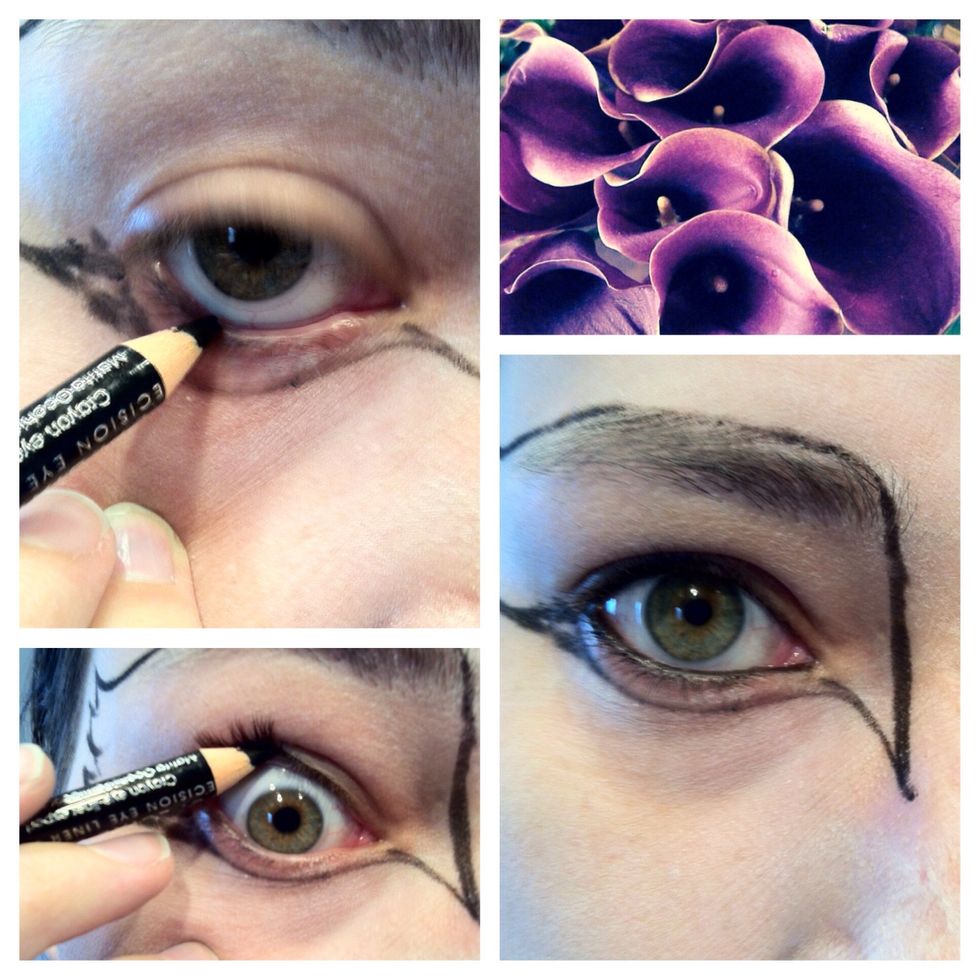 Put the liner on your waterlines.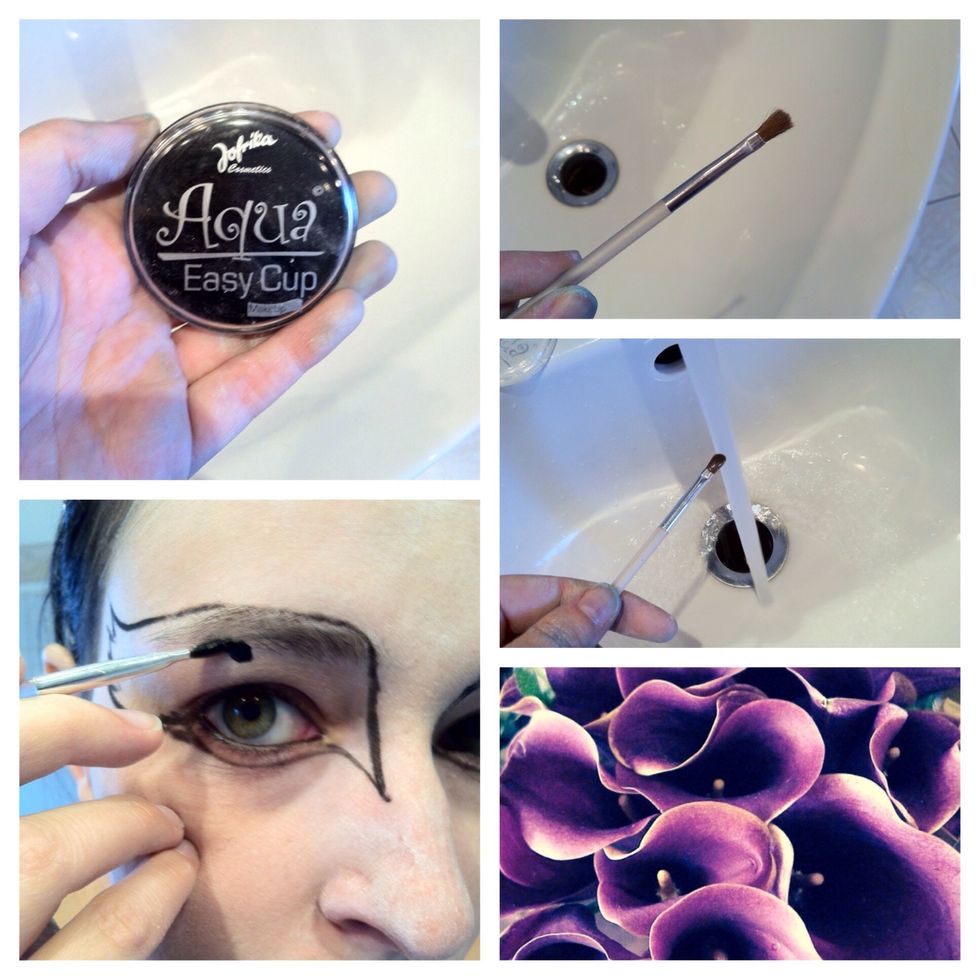 Take black aqua make up and color the shape in, like you did as a child 😊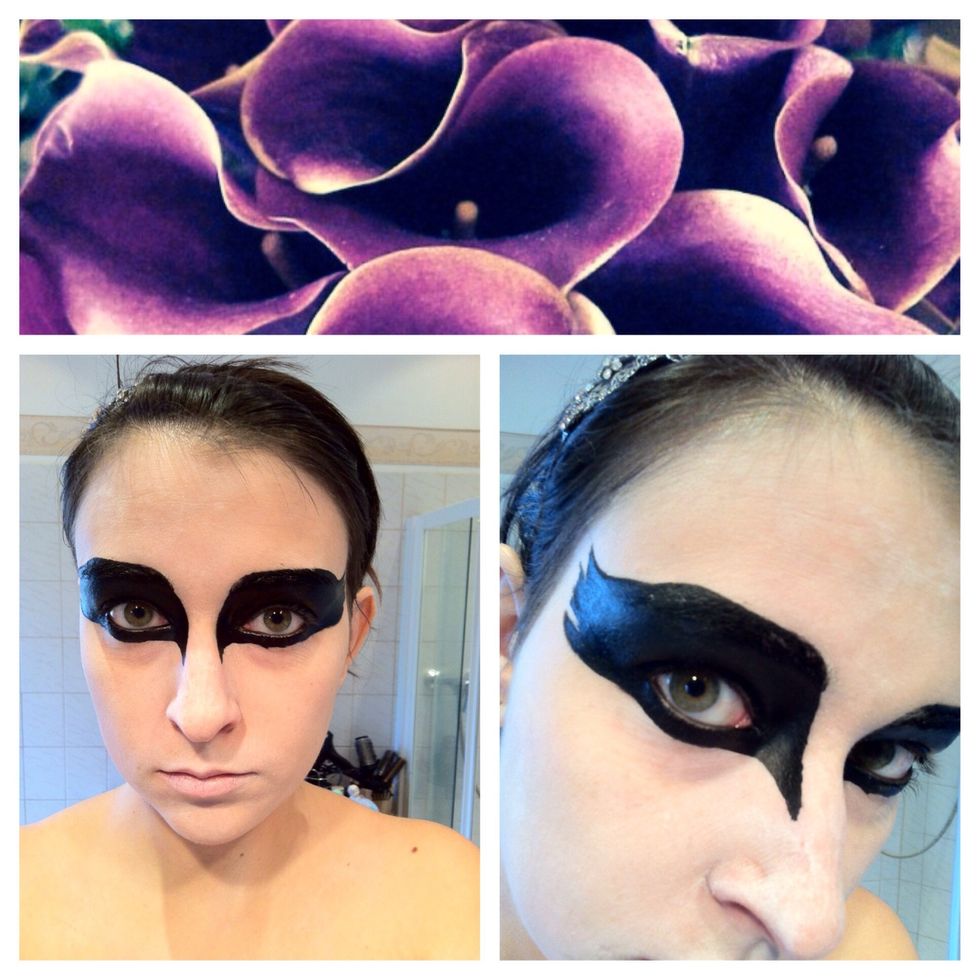 There you go
Take a thin eyeliner brush, white aqua make up and line your eyes.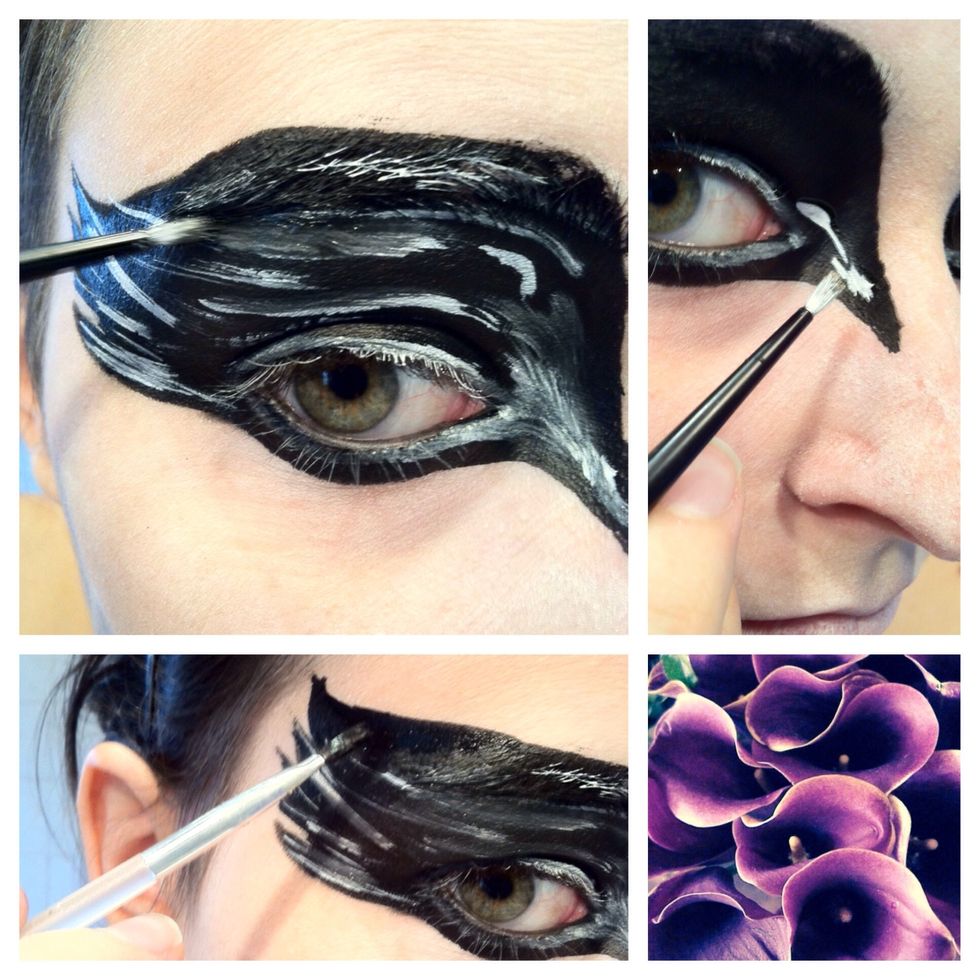 Add some white stripes to the black shape. You can blend it a little with a clean and watery brush. I also changed the shape a little bit more.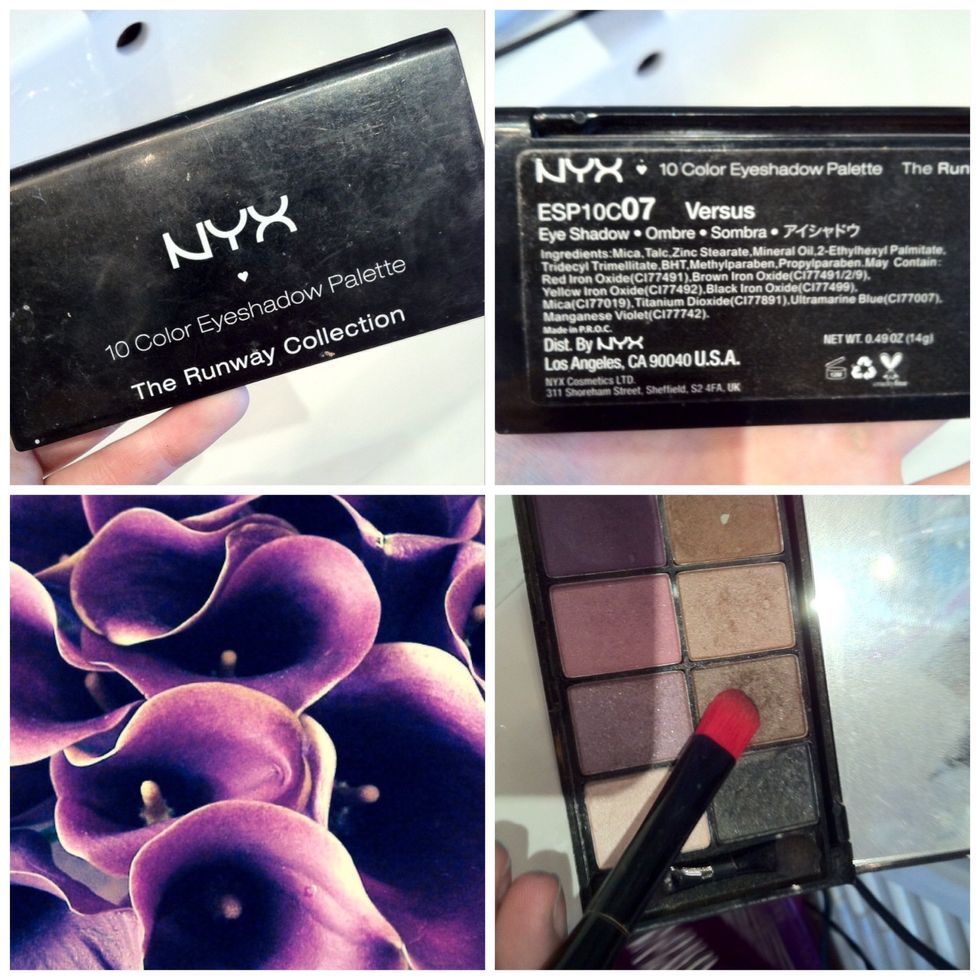 Now you need to shape your face a little bit.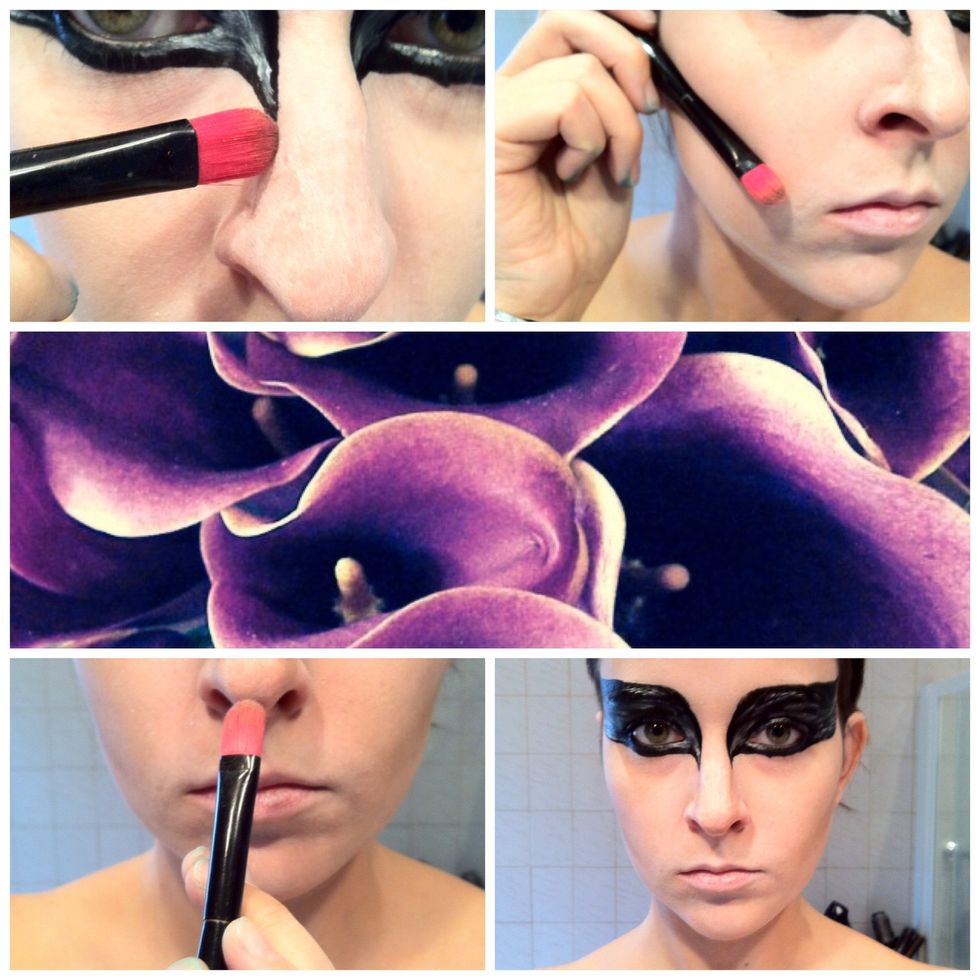 Take the eyeshadow down on the sides of your nose, along the cheek bones and on the tip of your nose.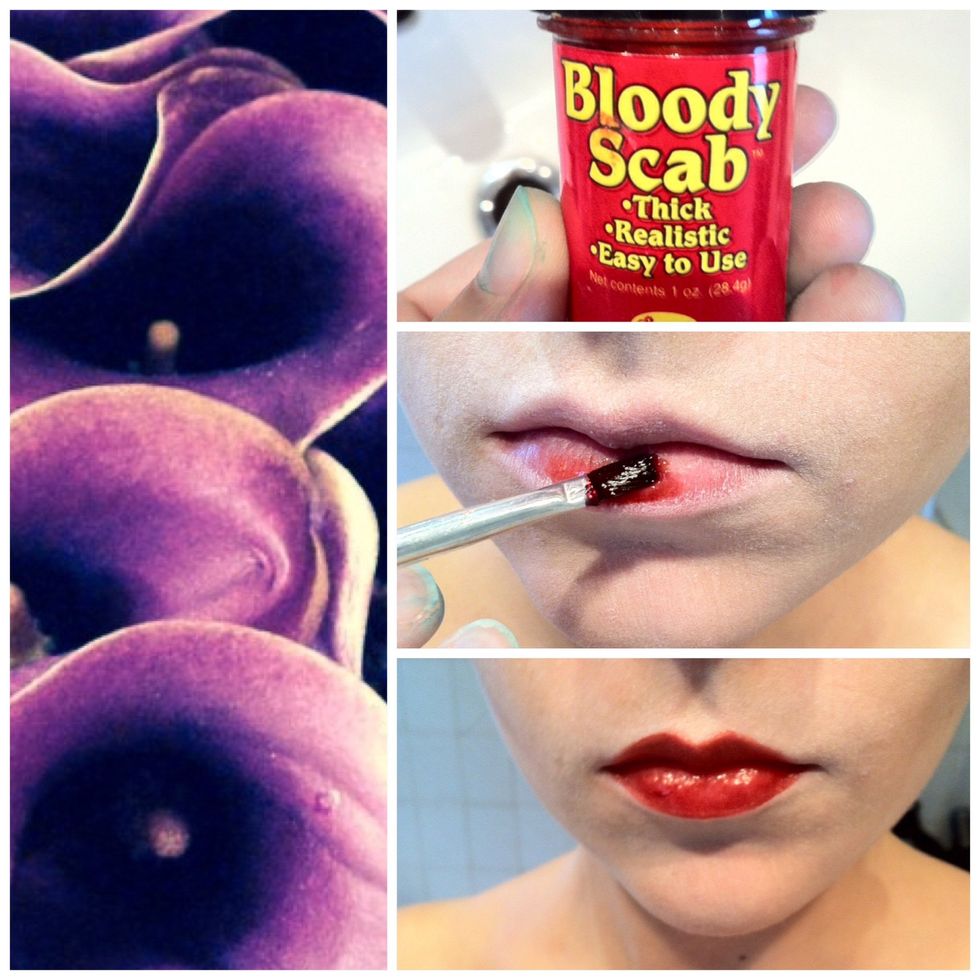 For the lips I used fake blood, but you can as well use a dark red lipstick.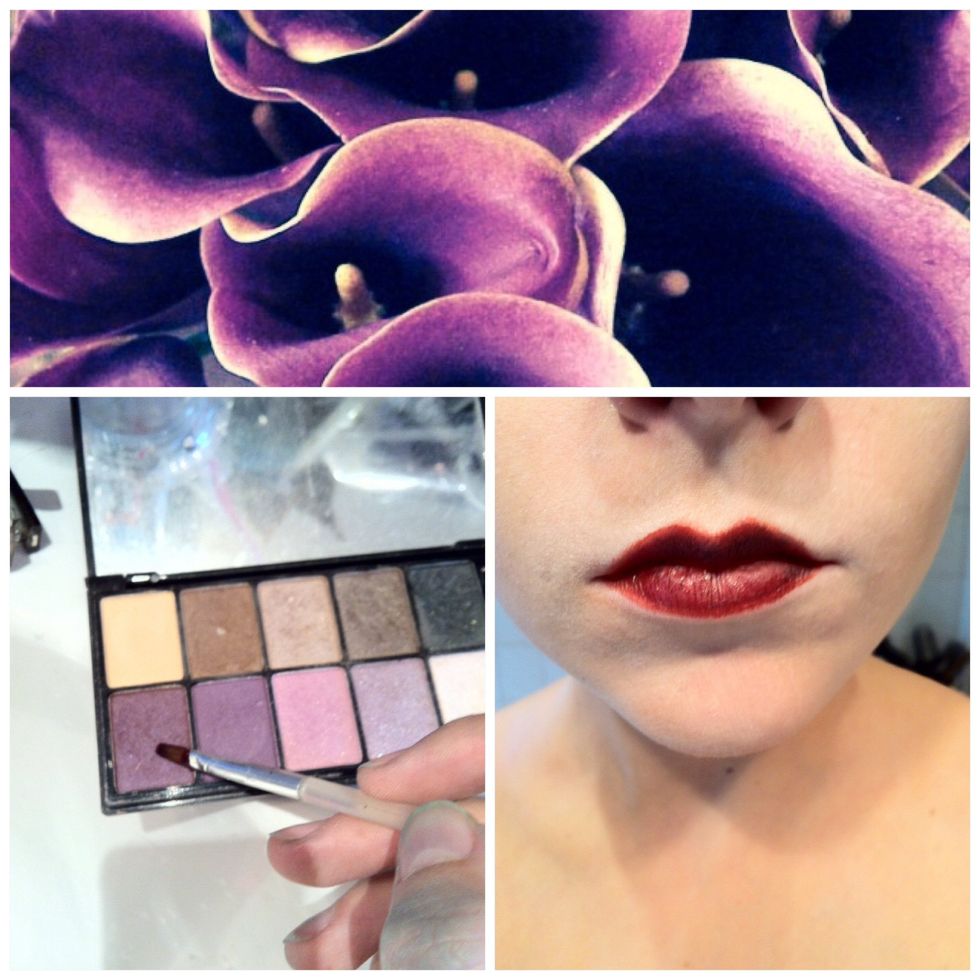 Then add a little bit of purple eyeshadow.
For the last step frame your lips with your black eyeliner and blend it in. And you are done!
For the crown and costume have a look at my other guide! I hope you enjoyed and thanks for watching! 💕
White aqua make up
Black aqua make up
Black eyeliner
Mascara
White powder
Purple eyeshadow
Grey eyeshadow
Fake blood/dark red lipstick
Brushes
Sponge/Cotton pad