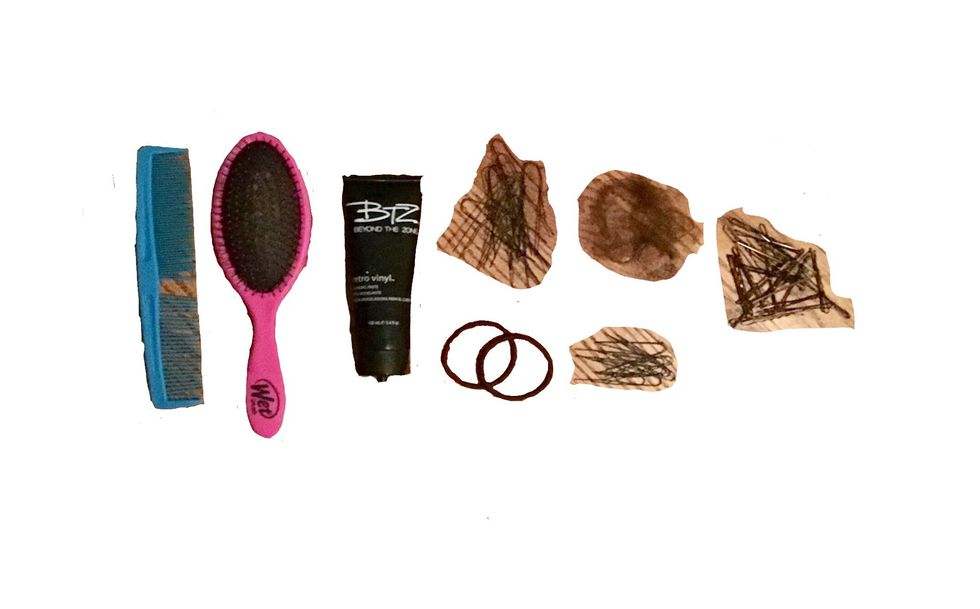 Gather your supplies. They can all be bought at Sally Beauty Supply.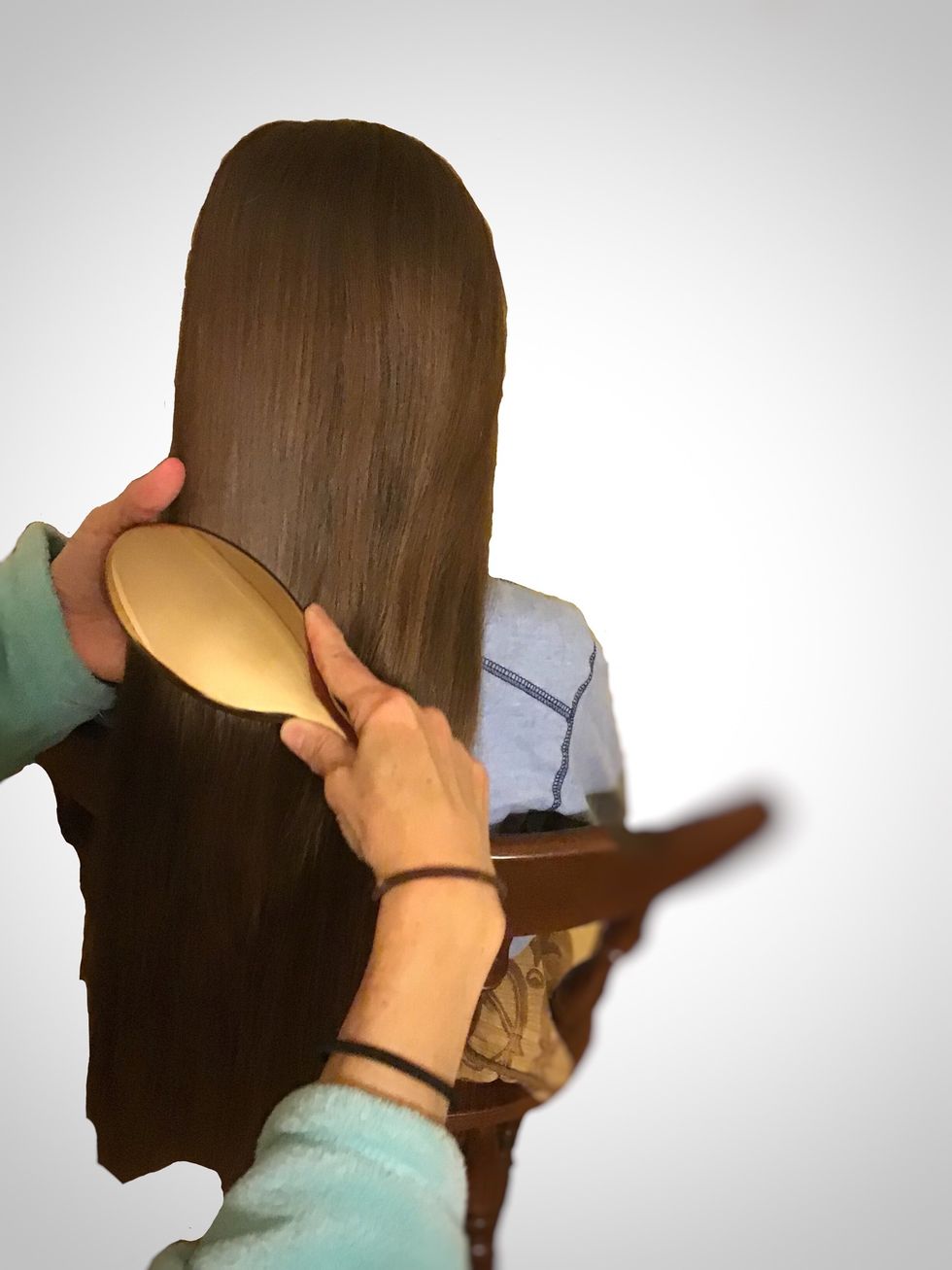 Brush your models hair.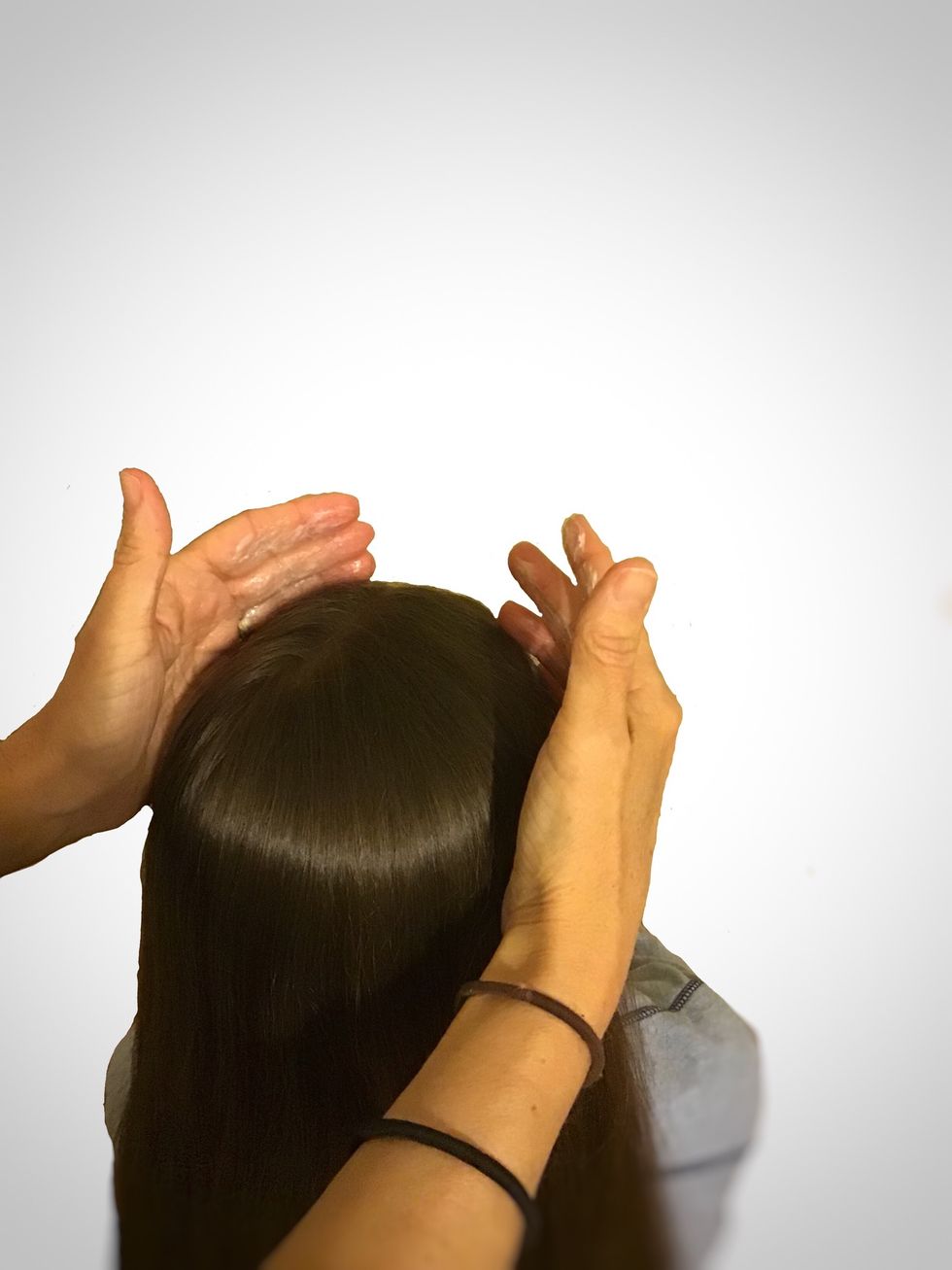 Optional: Apply gel or water to the top of your models head.
Comb the gel or water into the hair if you chose to apply it.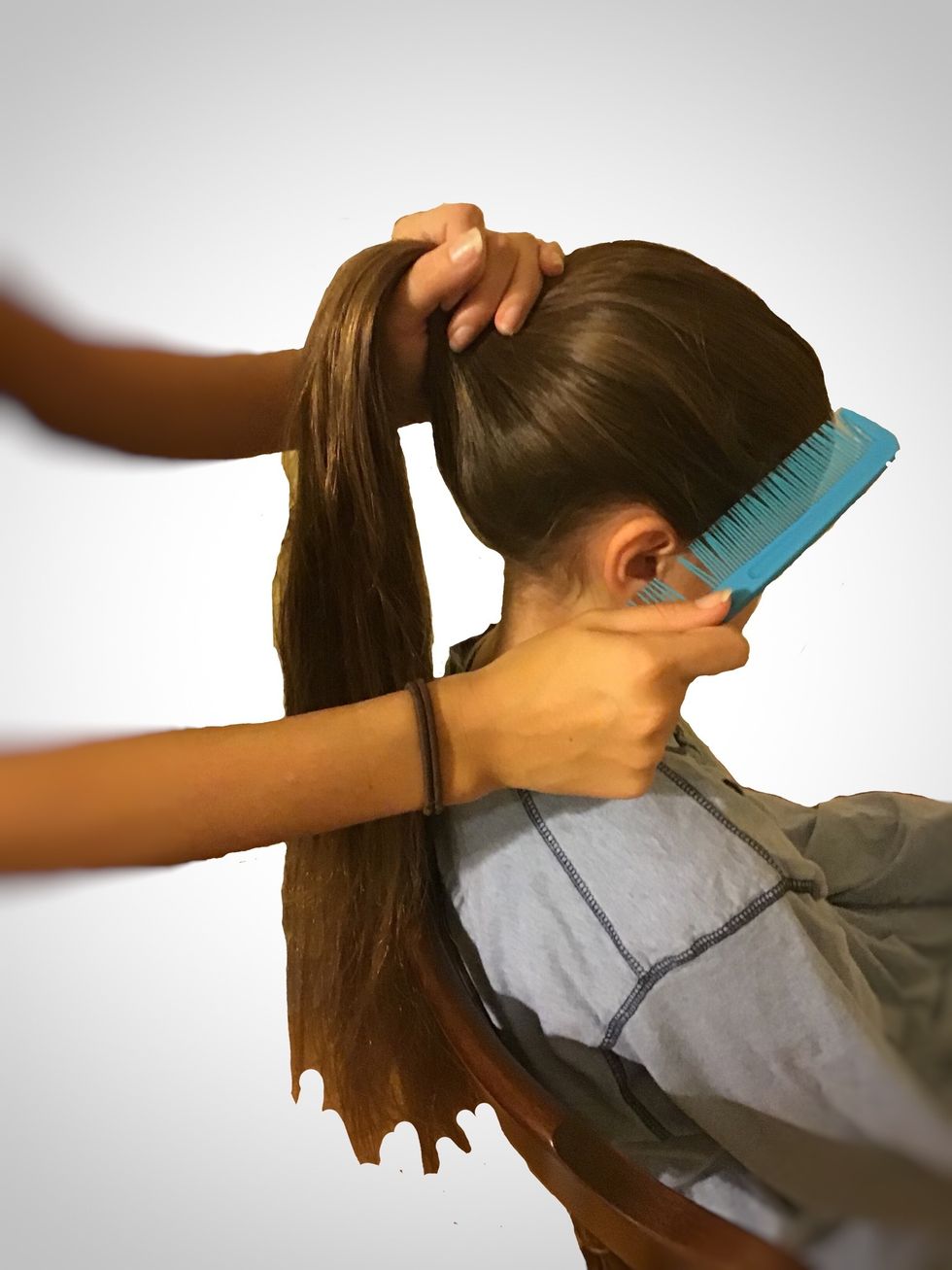 Pull the hair back into a sleek ponytail on the crown of your models head.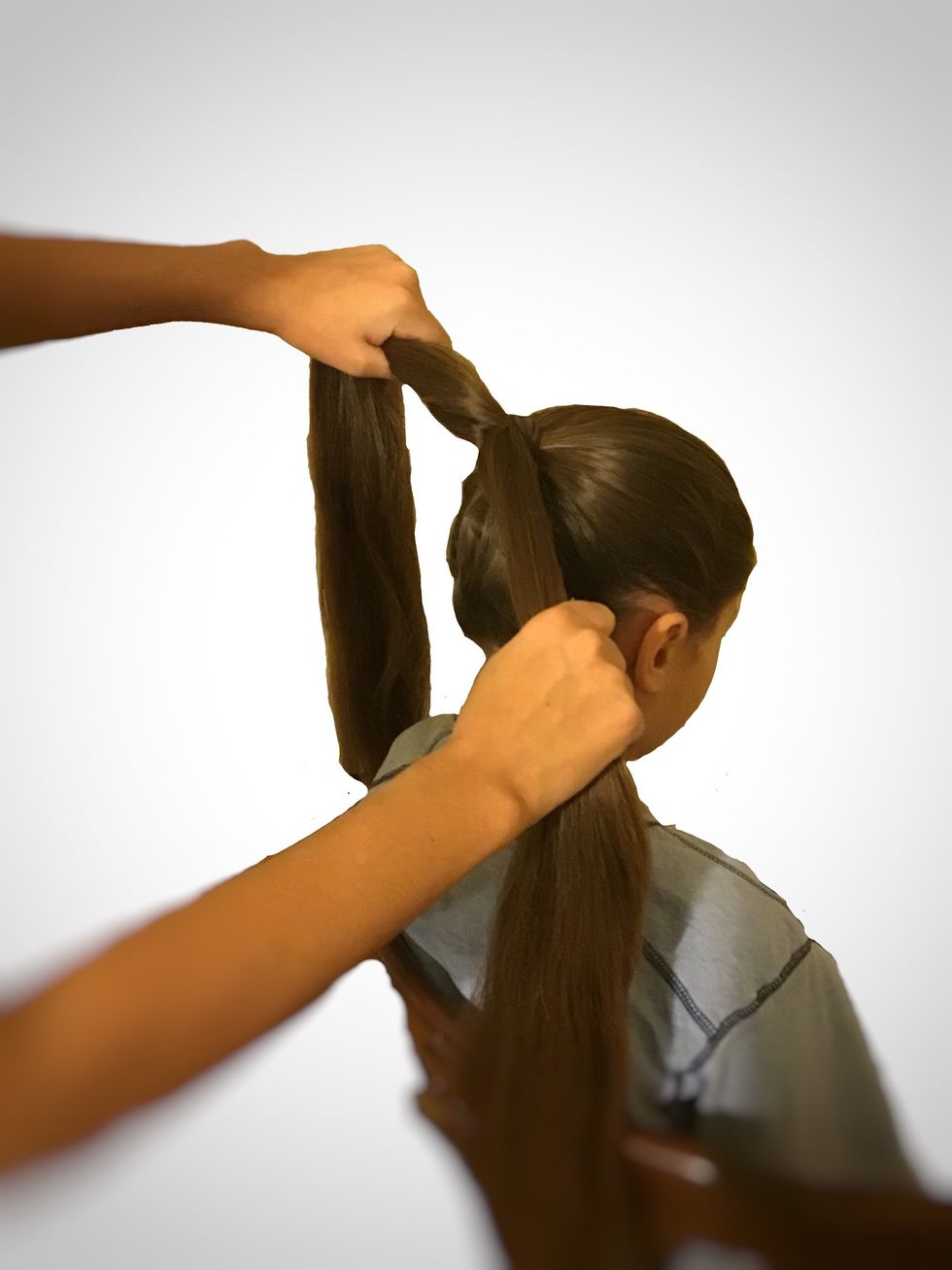 Split the ponytail into two sections and pull them in opposite directions to tighten the ponytail.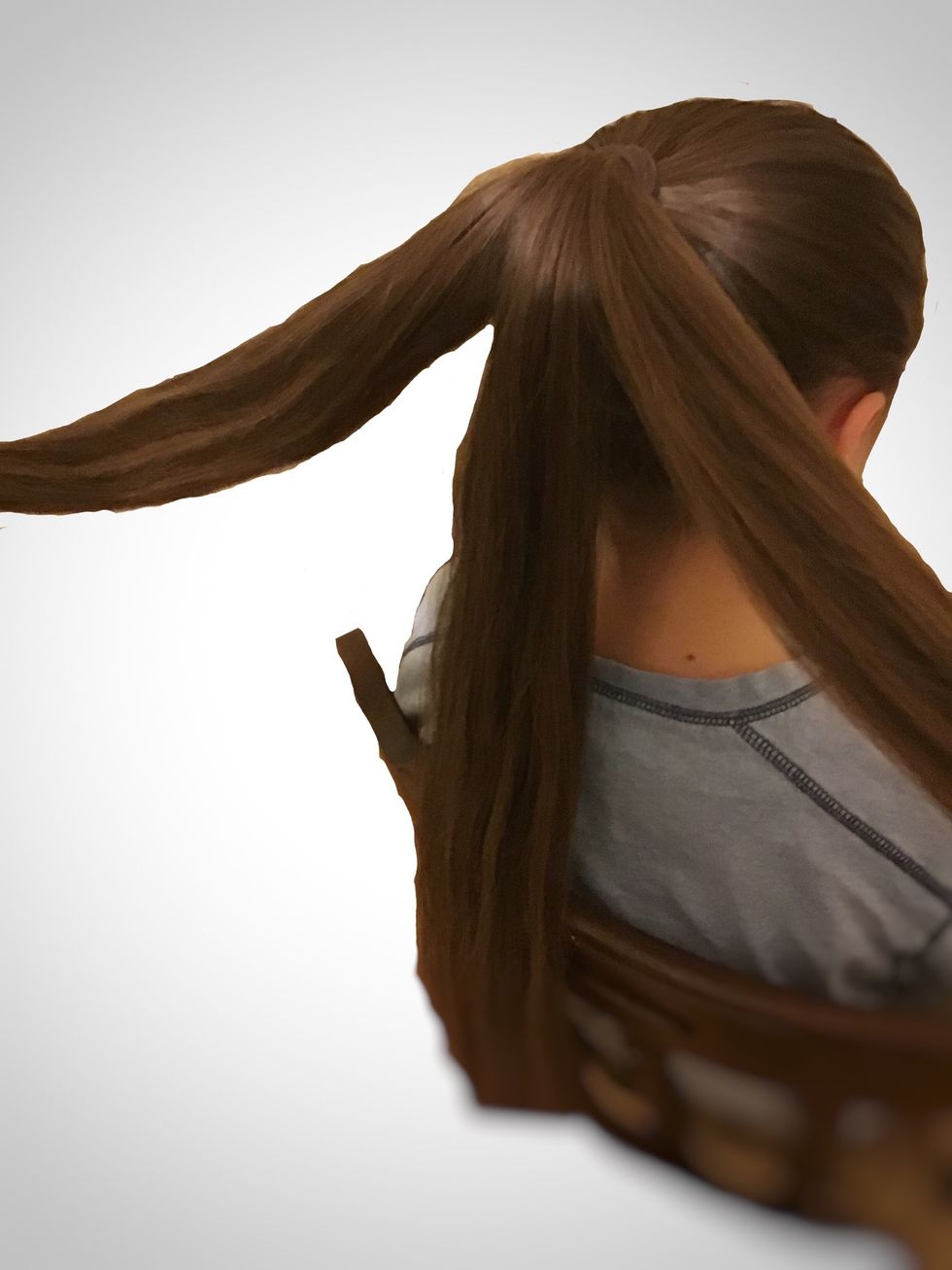 Split the hair into two or three sections depending on how thick it is. (This models hair was thick so I split her hair into three sections.)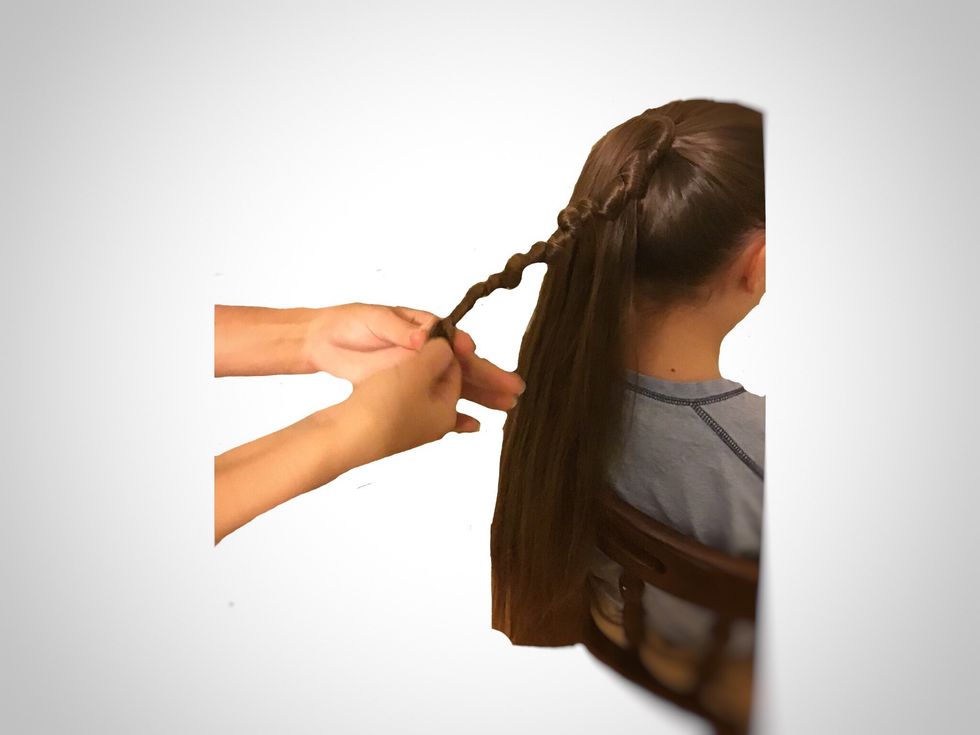 Begin to tightly twist the first section of hair.
Tightly wrap the twisted section around the base of the ponytail and begin to pin it down.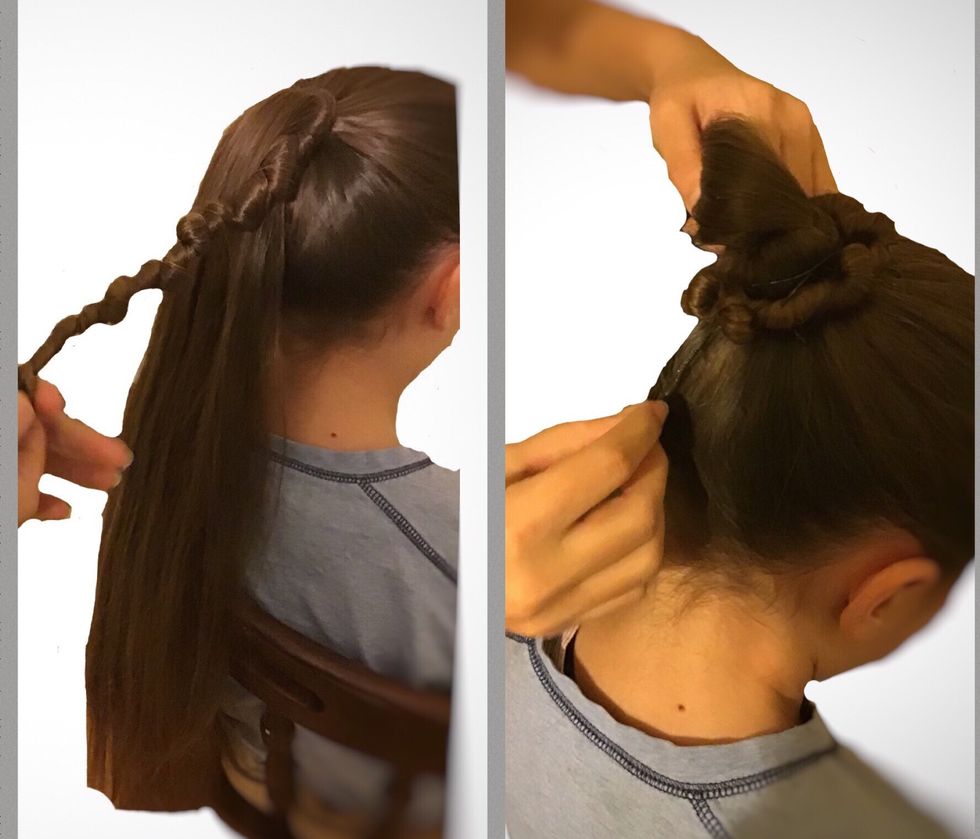 Repeat steps eight and nine with the remaining strands of hair.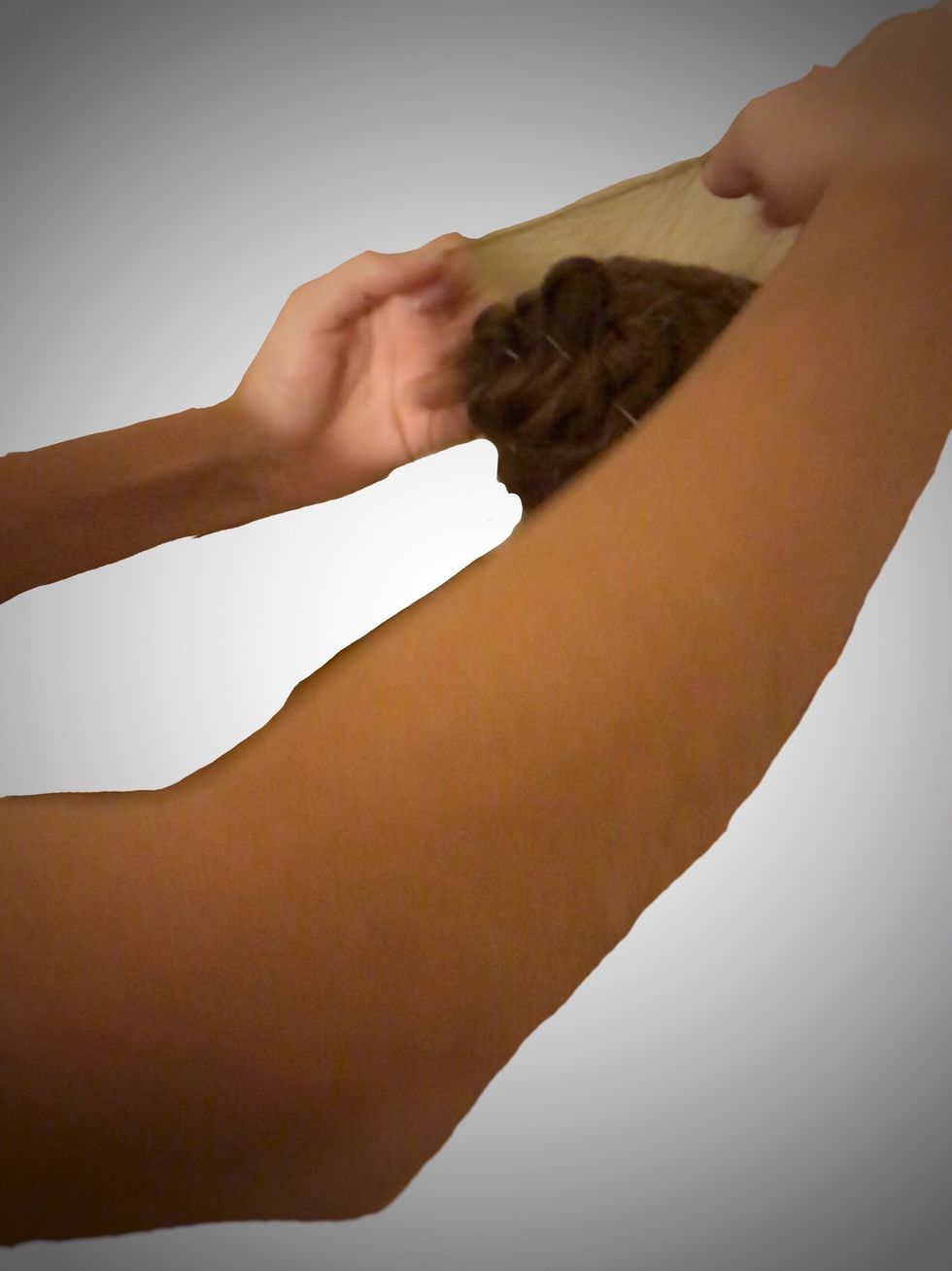 Add a hairnet on top of the bun for security.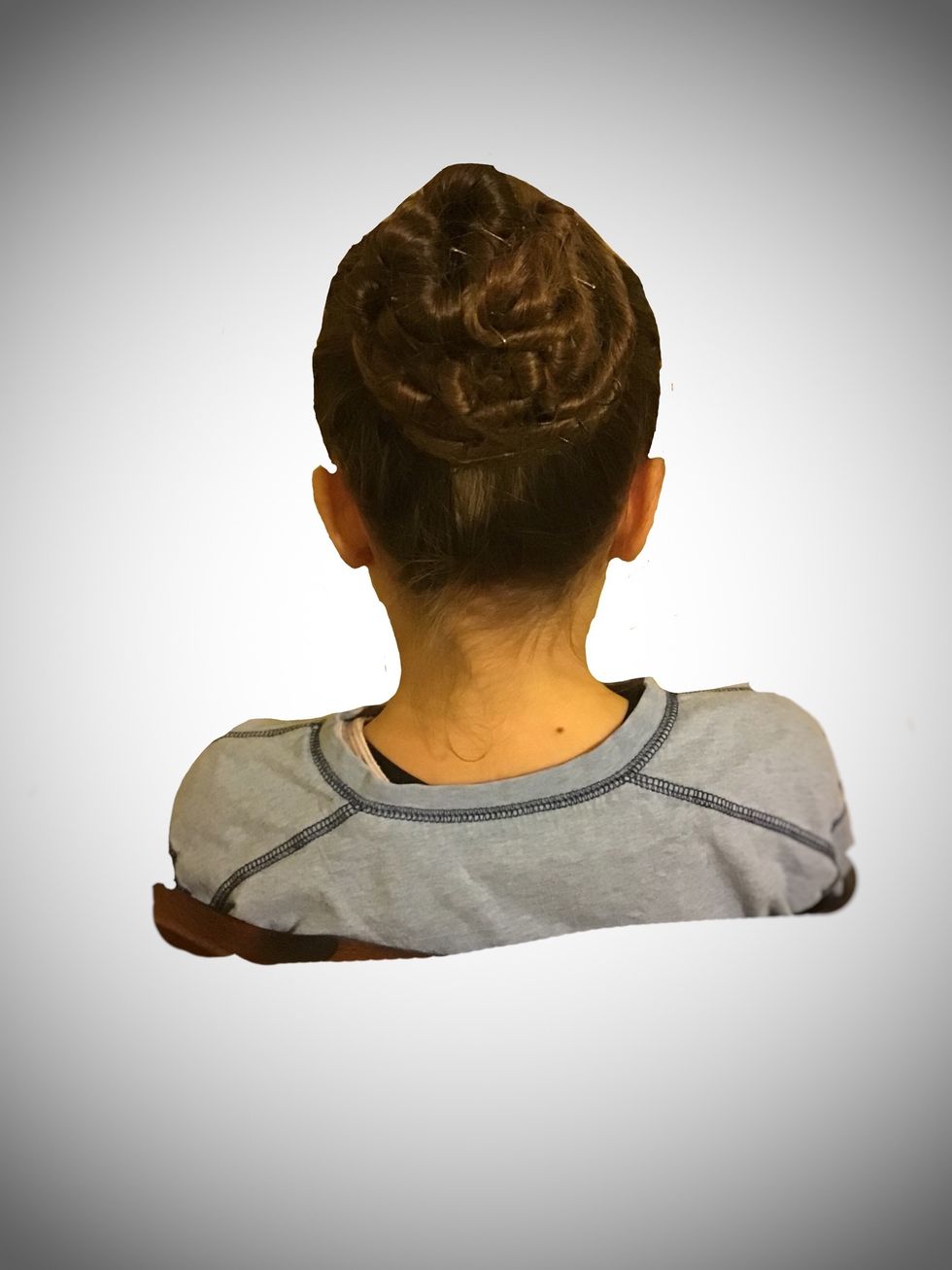 Have your model shake her head to ensure that the bun is secure.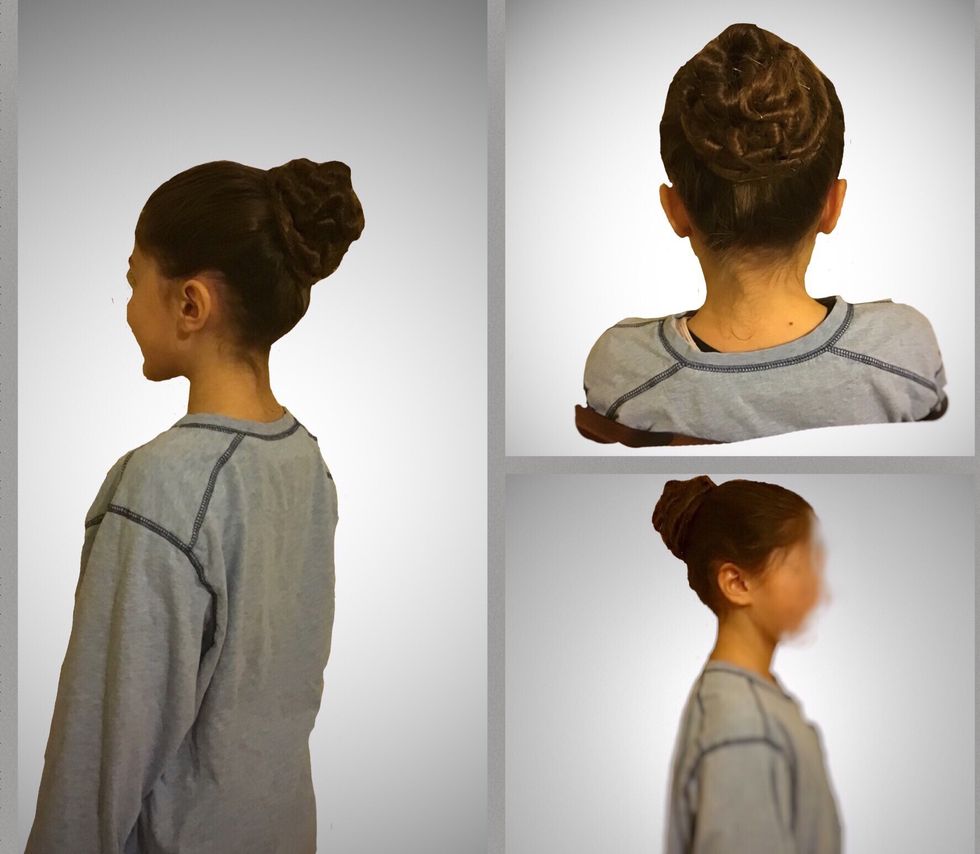 Enjoy dancing, partying, or just hanging out in your ballet bun.
Long hairpins that match your haircolor
Short hairpins that match your hair color
Bobby pins that match your hair color
A hairnet that matches your hair color
A brush
A comb
2 poneytail holders tht match your hair color
(Optional) hair gel