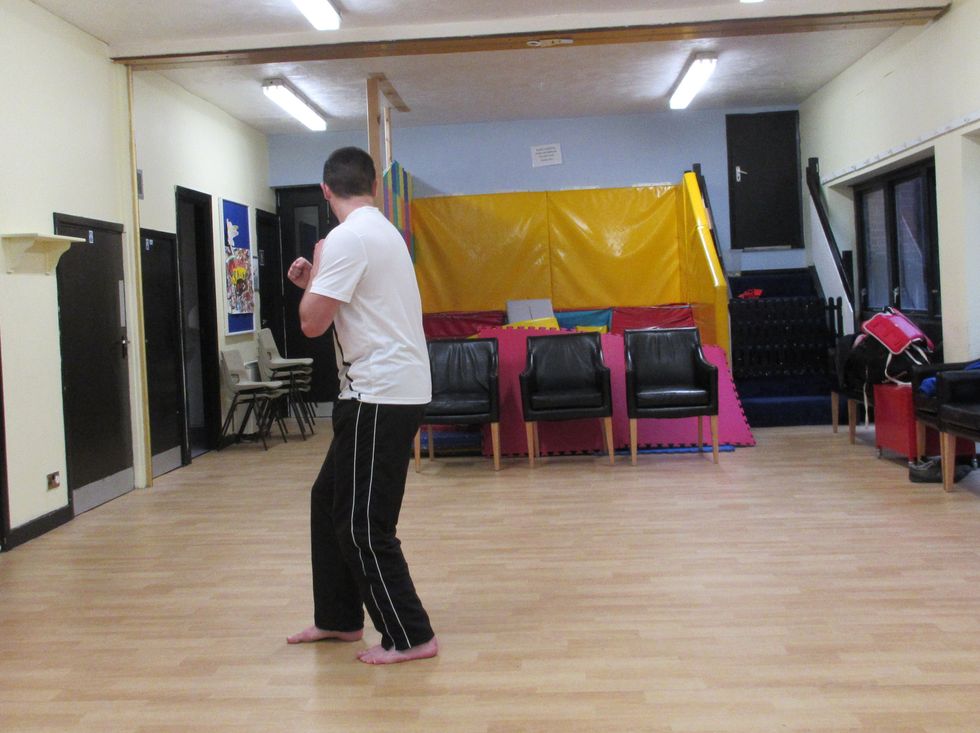 From the regular stance, I turn in the reverse direction. This draws my rear leg in towards me. With my back facing the opponent, I prepare to drive the kick. I look over the shoulder for accuracy.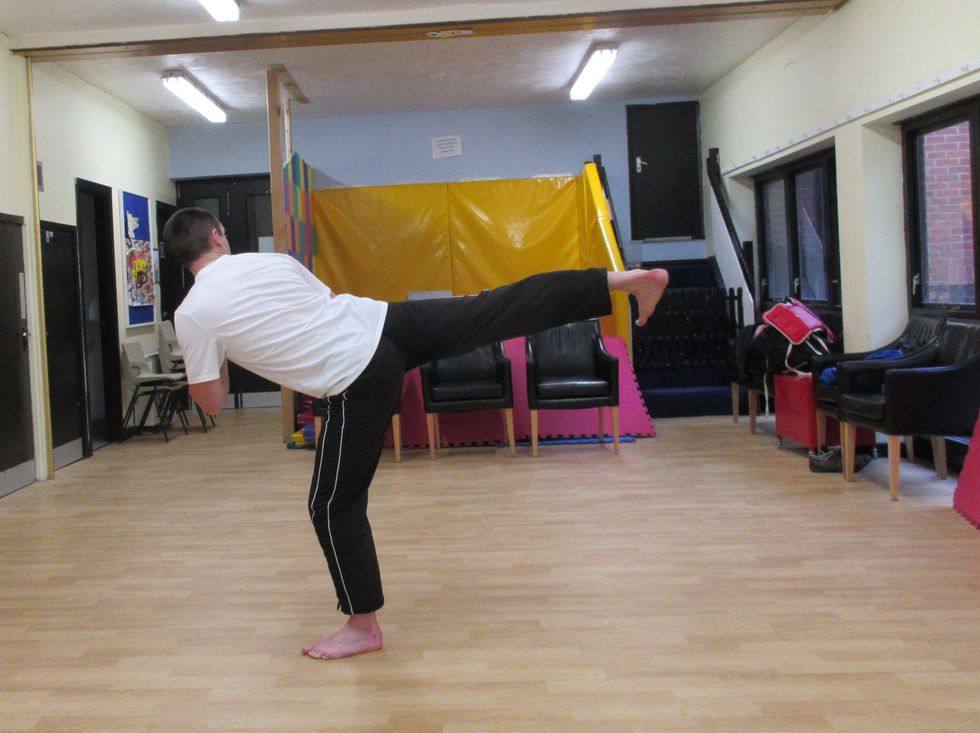 I extend the leg and drive the heel straight through the opponent. It is important I drive the heel through a direct and straight line with speed and precision for maximum power.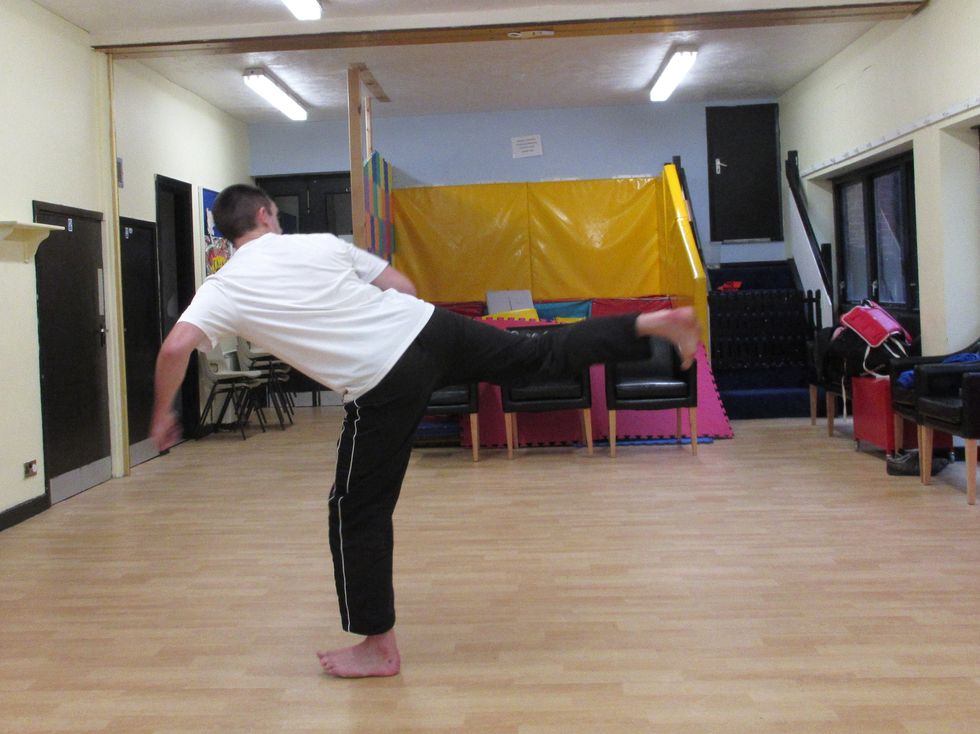 I need to control the recovery phase of the kick so that I set the kicking leg back down. I want to land in a strong position (stance) so that I am able to respond to the opponents next move quickly.
I need to look over my shoulder for accuracy and as I spin round the back ready to launch the kick. I also need to tuck my leg in preparation for maximum turning power and balance.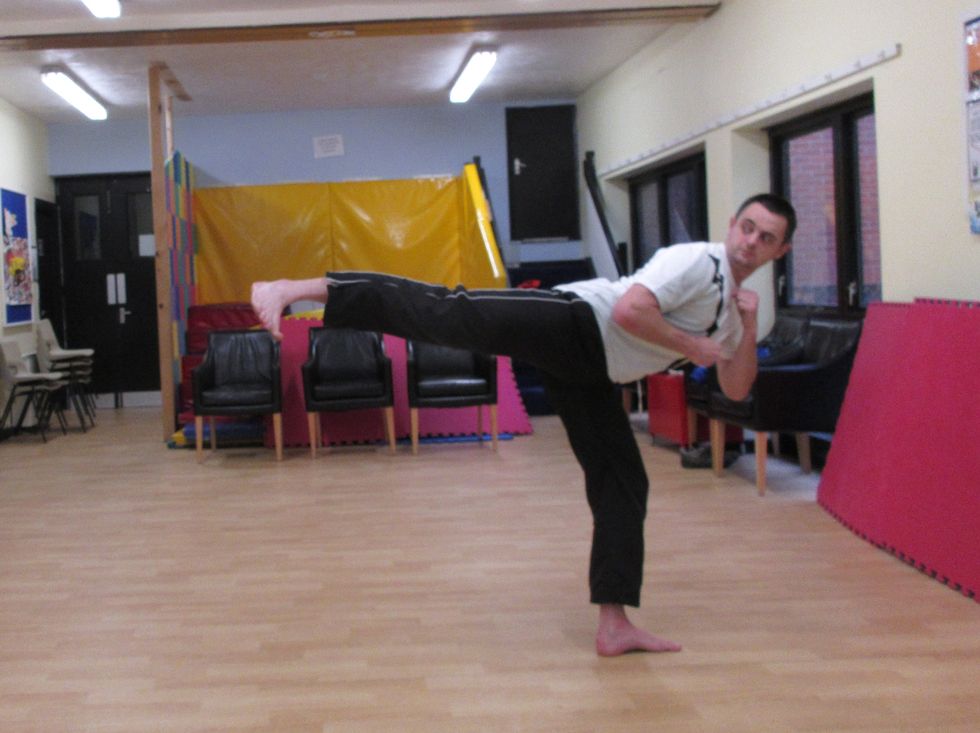 As I land the kick, I need to stop the spinning motion. This can be done by driving into the target and anchoring the weight there, or extending the body as a counter weight to the spinning motion.
Whipping the leg back in prevents the opponent catching it if I miss.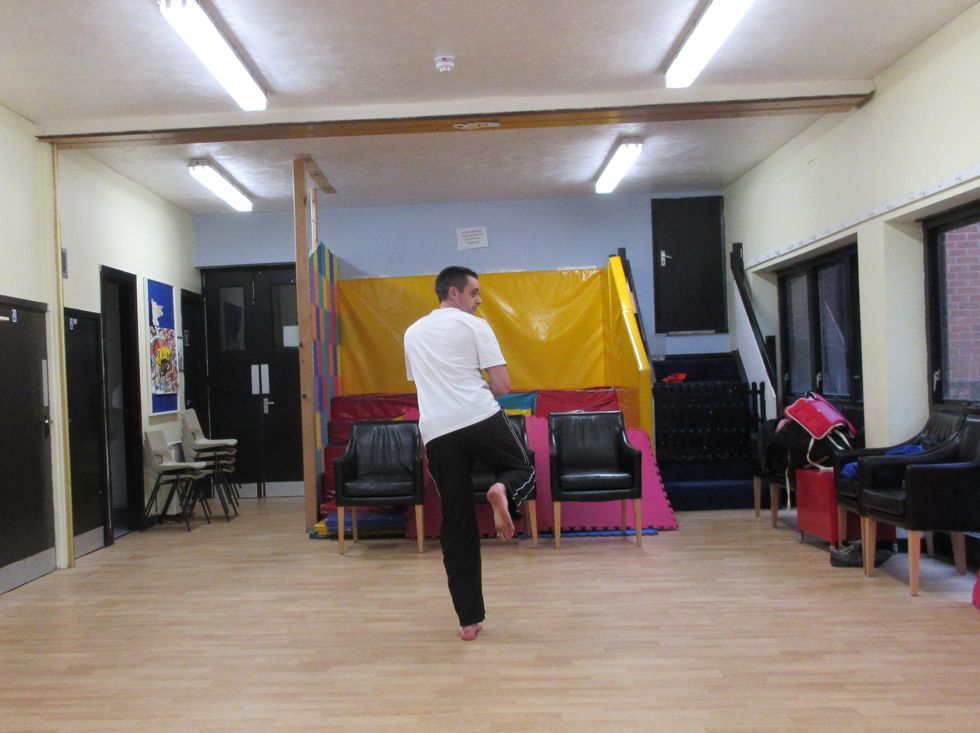 I need to locate the target over my shoulder before I launch the kick. The heel is exposed, and the back is facing the target on the initial turn.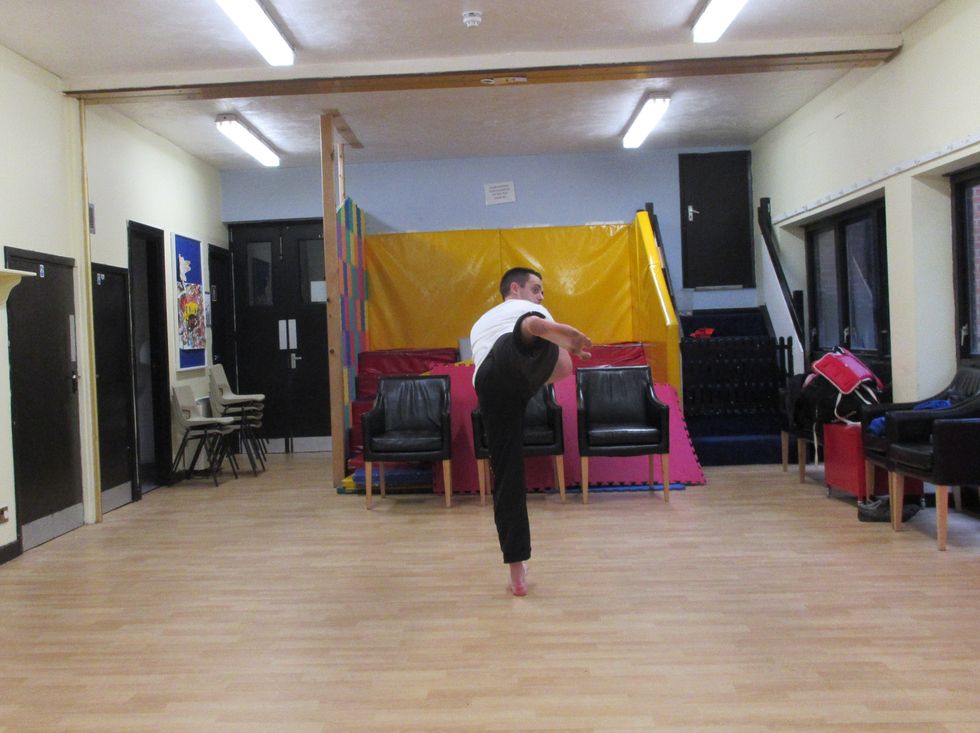 The back is facing the target to prevent over spinning. If I over spin, I will lose the direct driving power which can penetrate the opponent and cause serious damage.
The creator of this guide has not included tools