First wash the hair.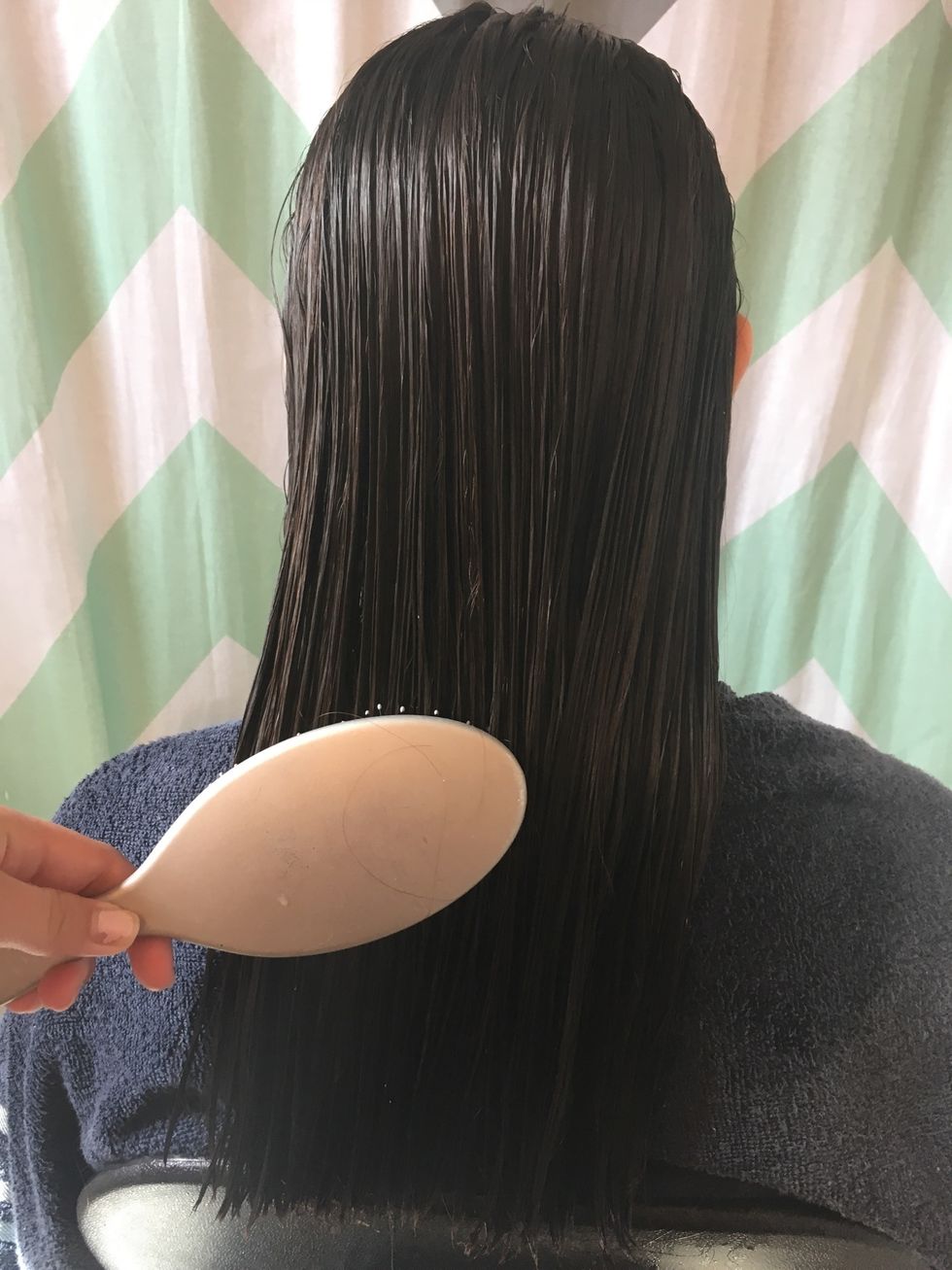 Then brush the hair.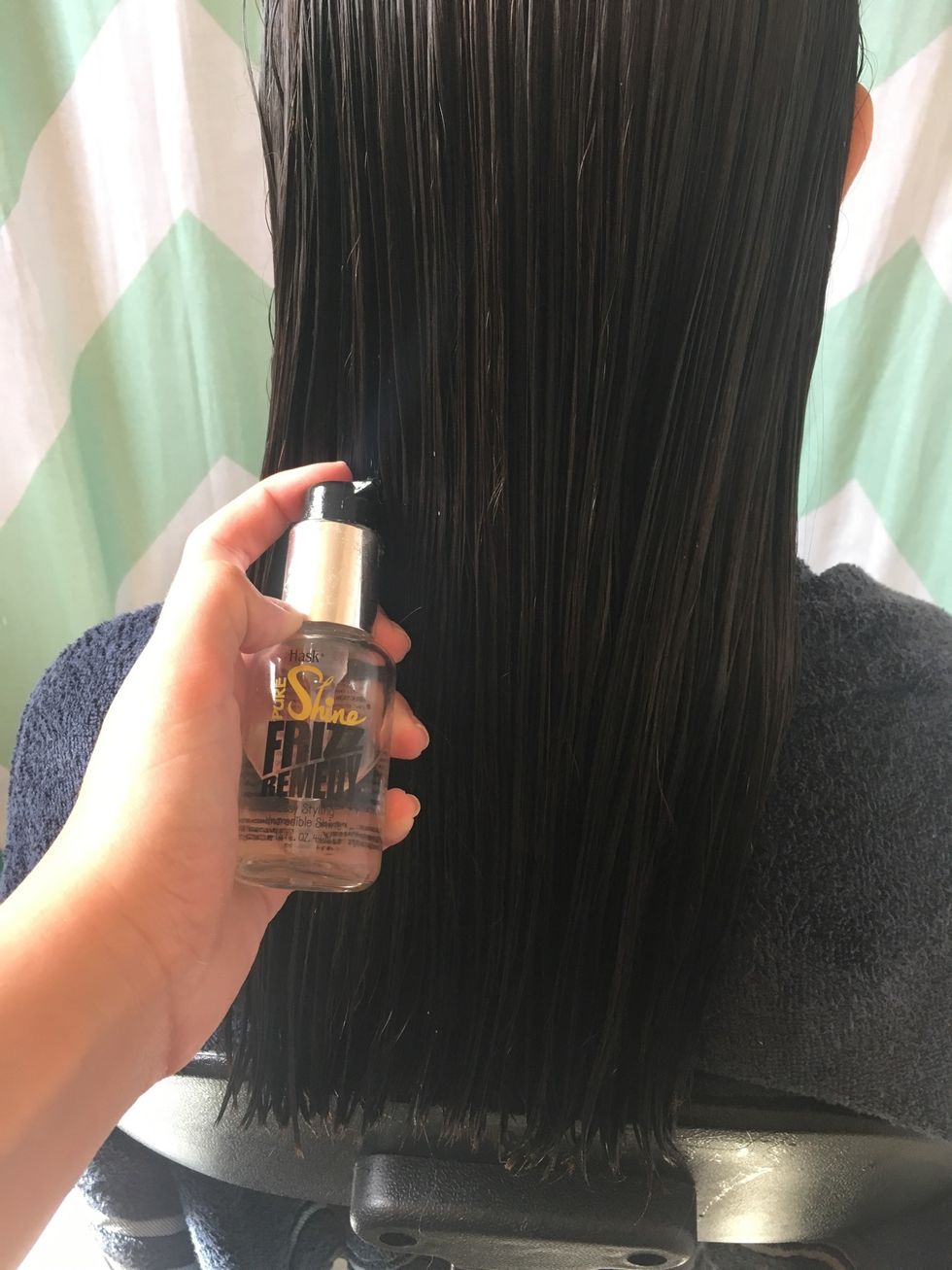 This is optional but you can add some kind of frizz resistant hair cream.
Put a generous amount and massage it evenly through the hair .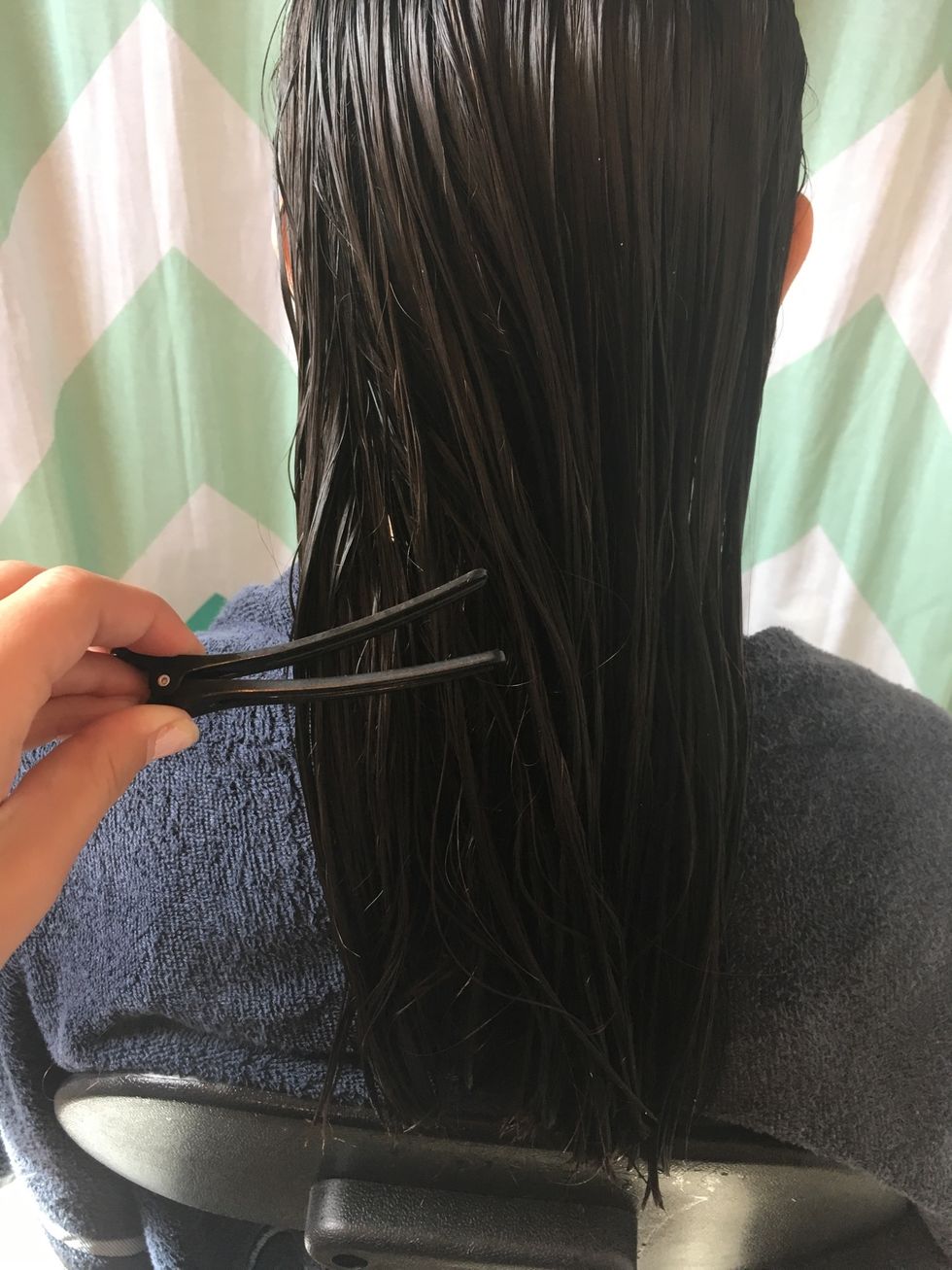 I used alligator clips to hold up the hair in the next step.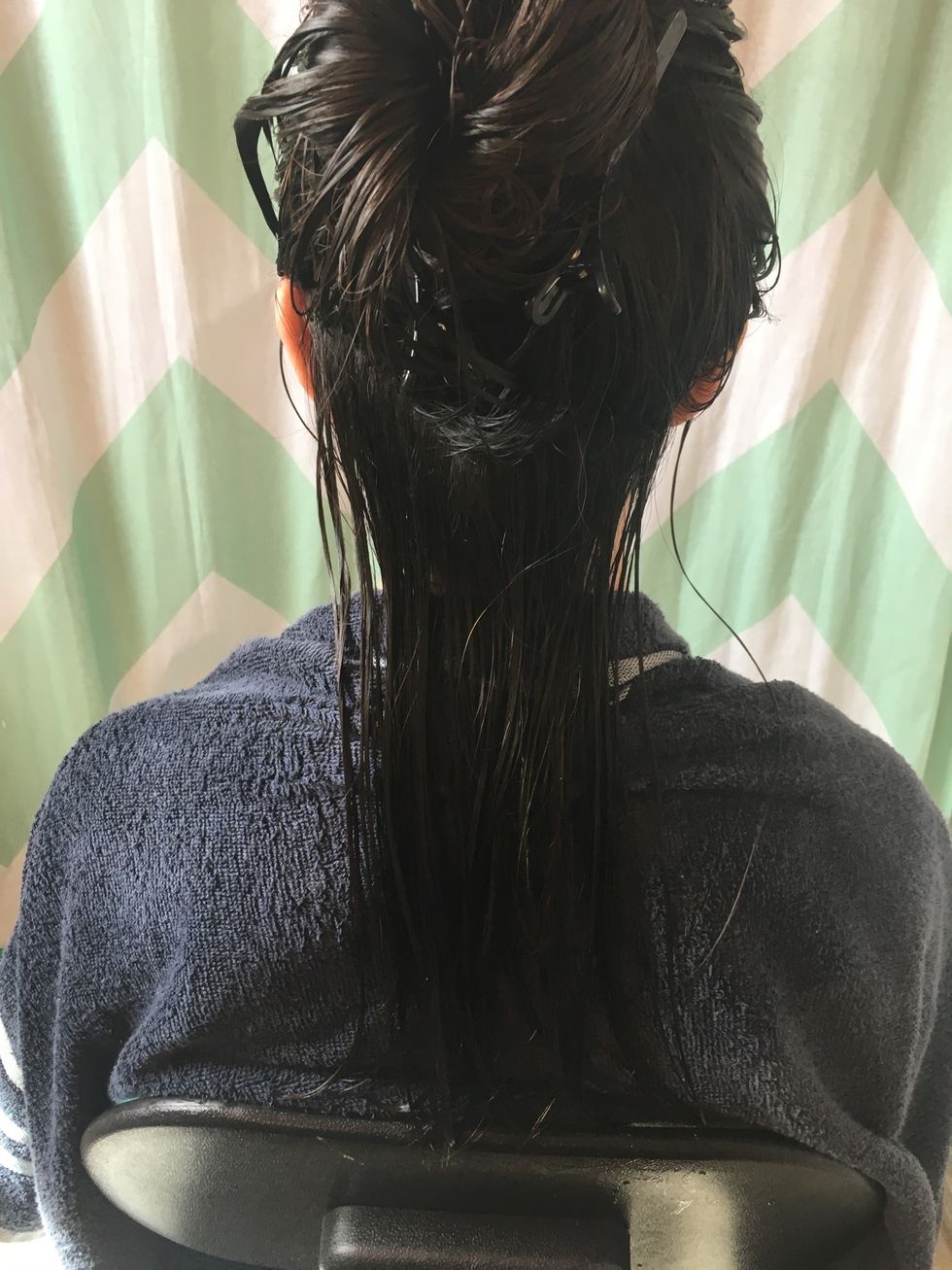 Swirl the hair like you are going to make a bun then clip the hair out of the way.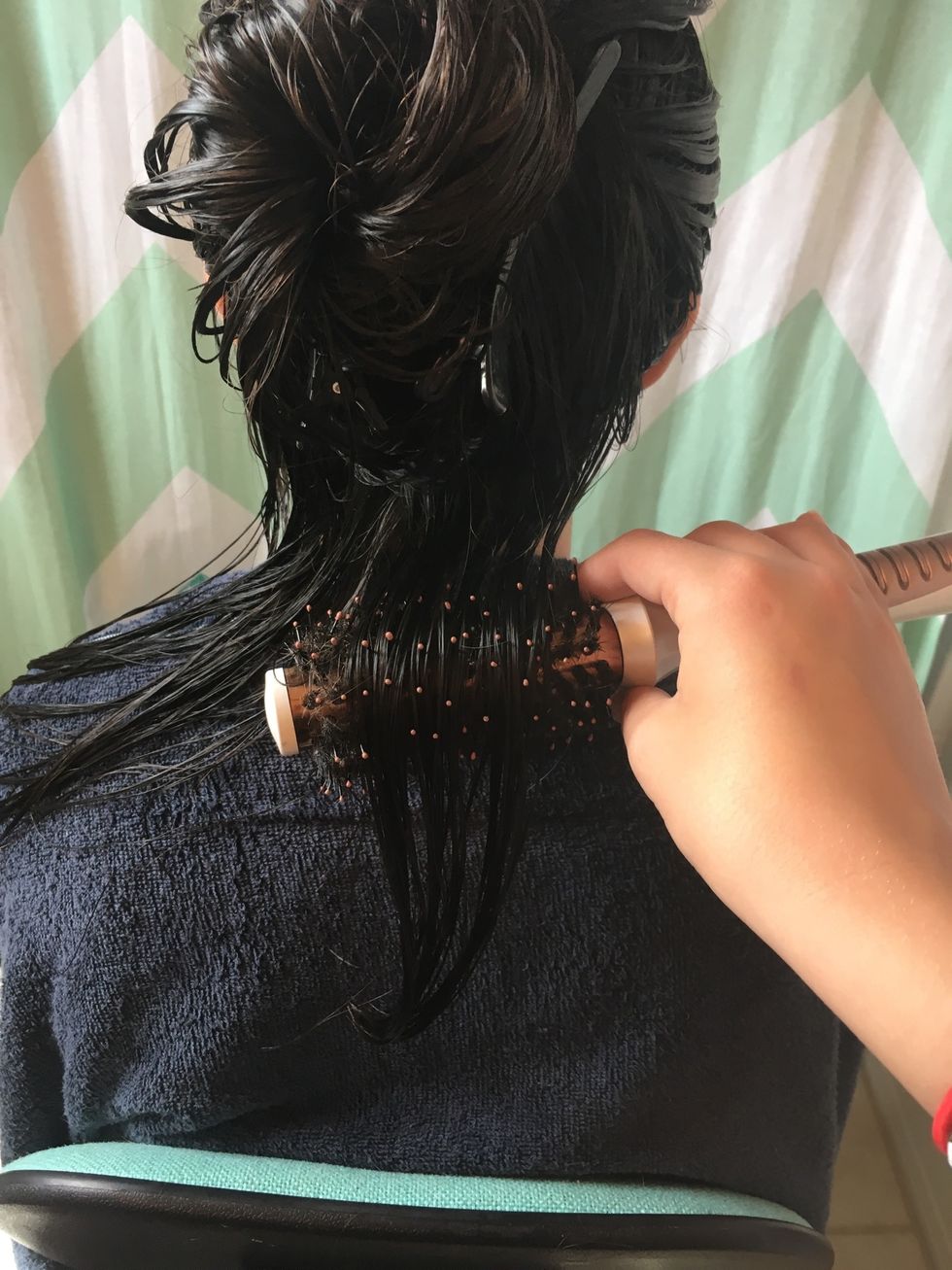 This is how to blow dry the hair straight. First grab the hair with your brush.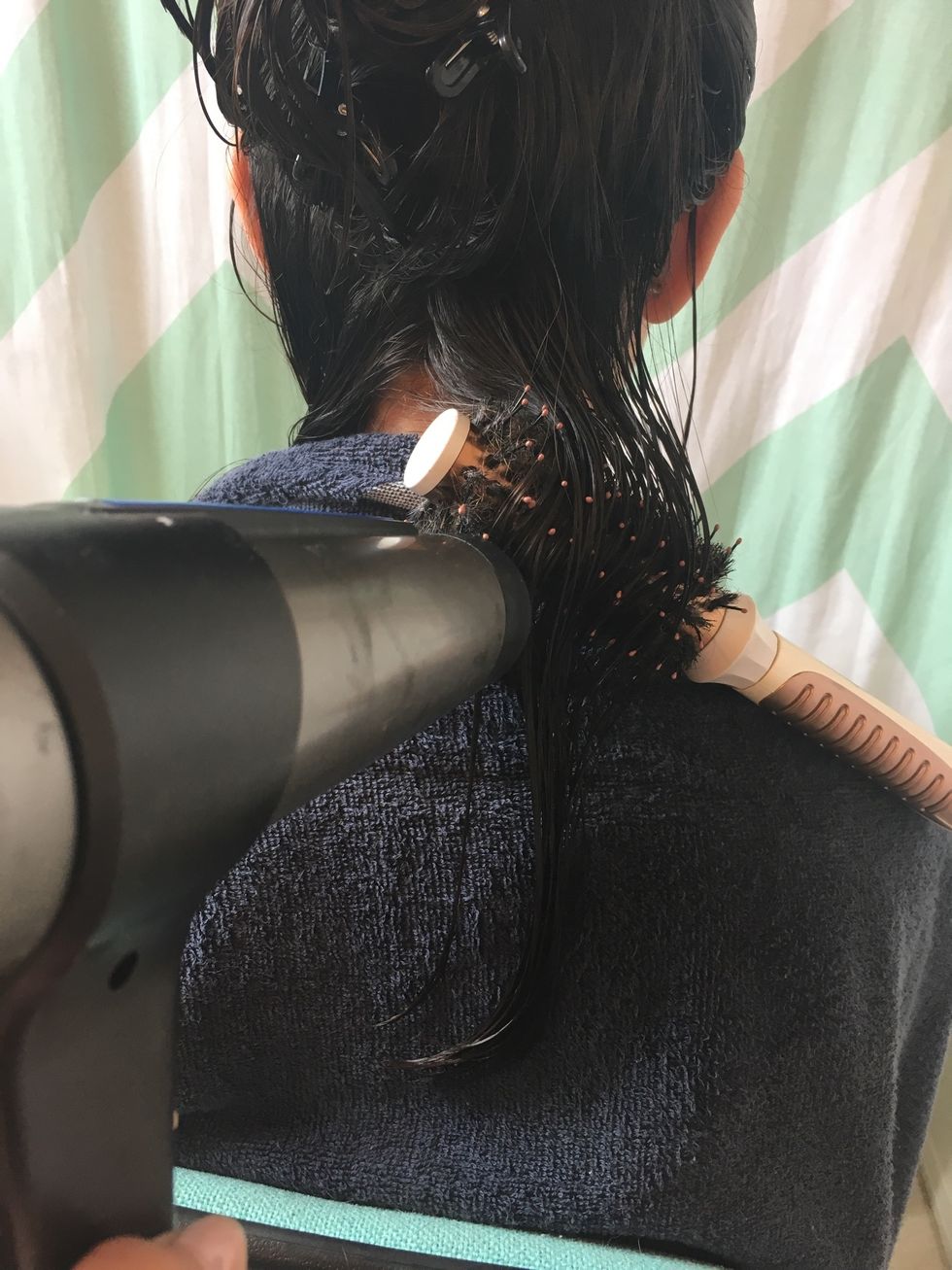 Next blow the hair dry by brushing the hair in a downwards motion. Repeat this a couple of times.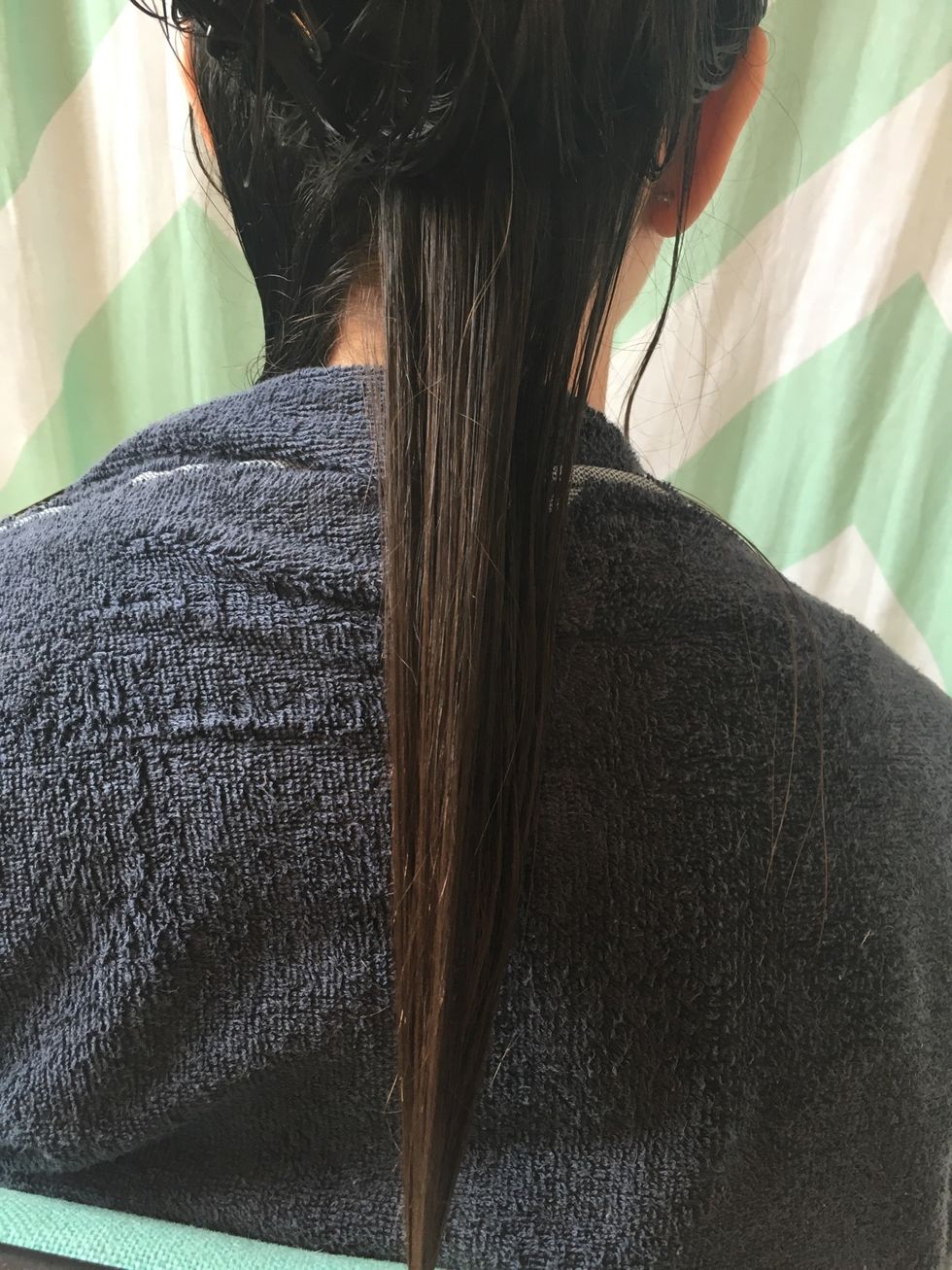 It should look like this when you are done.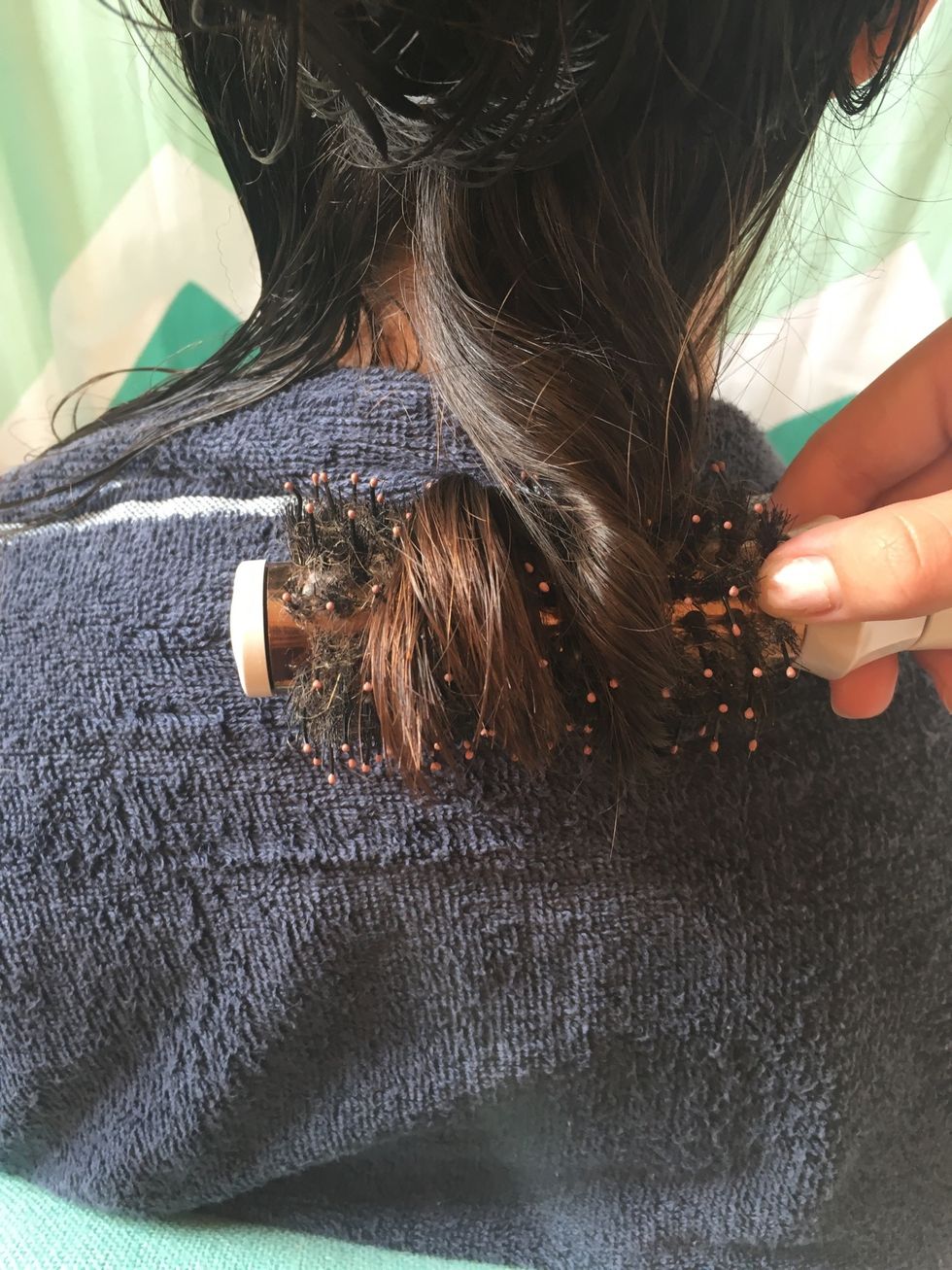 To curl the hair rap it around the round brush.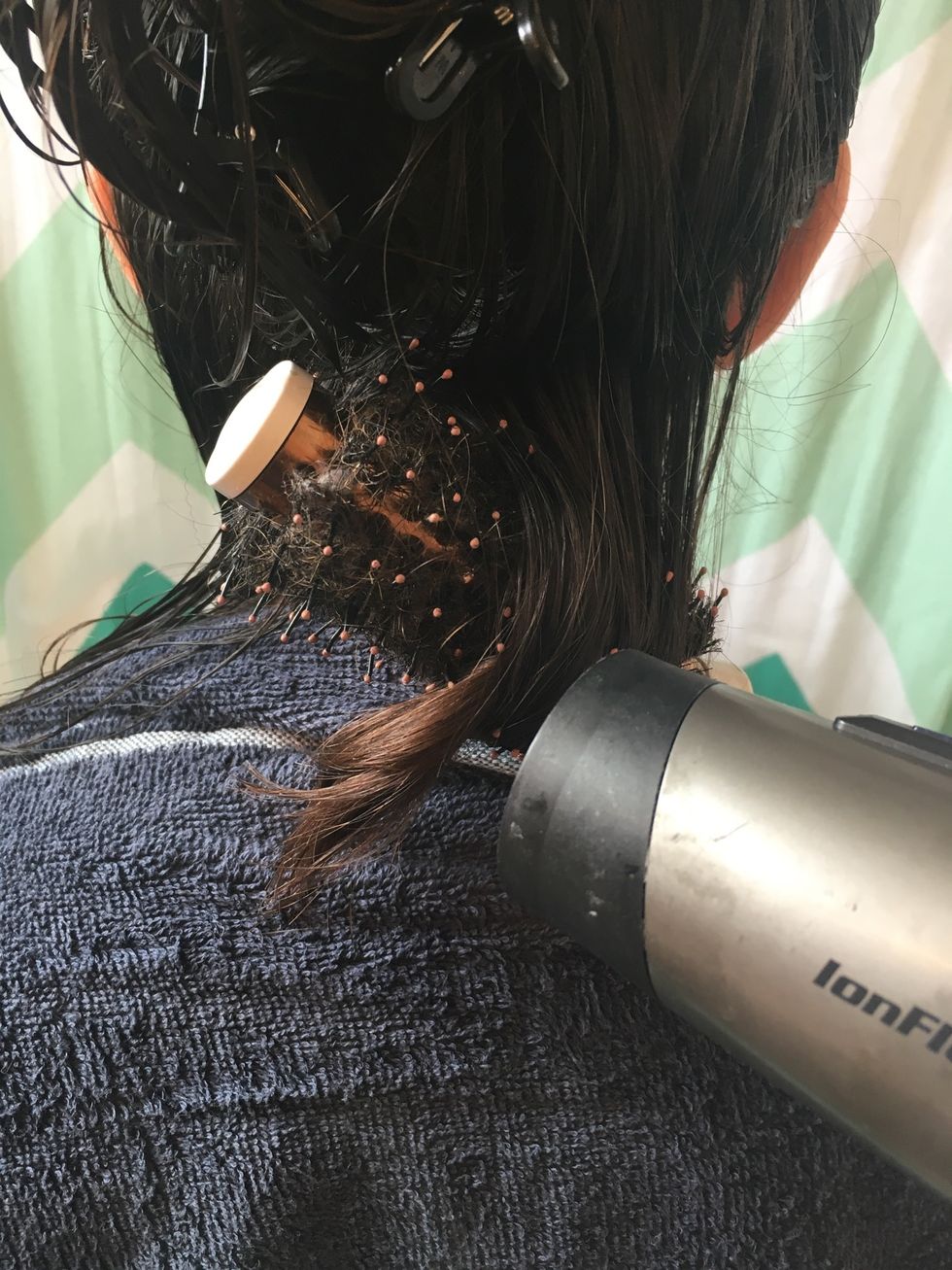 Then blow dry the hair for about 10 to 20 seconds.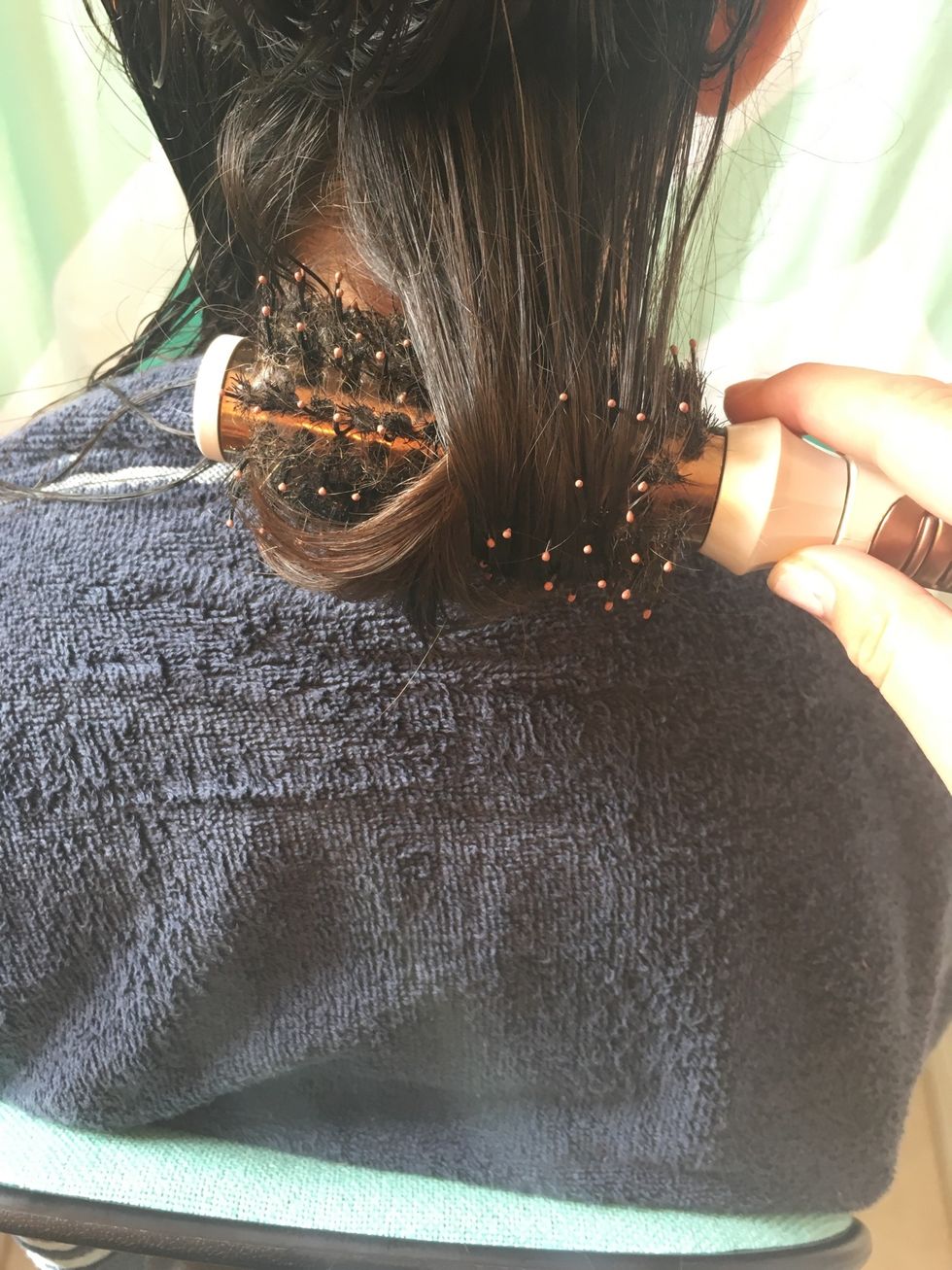 Then let the hair cool for about 20 seconds.
Then release the hair from the round brush.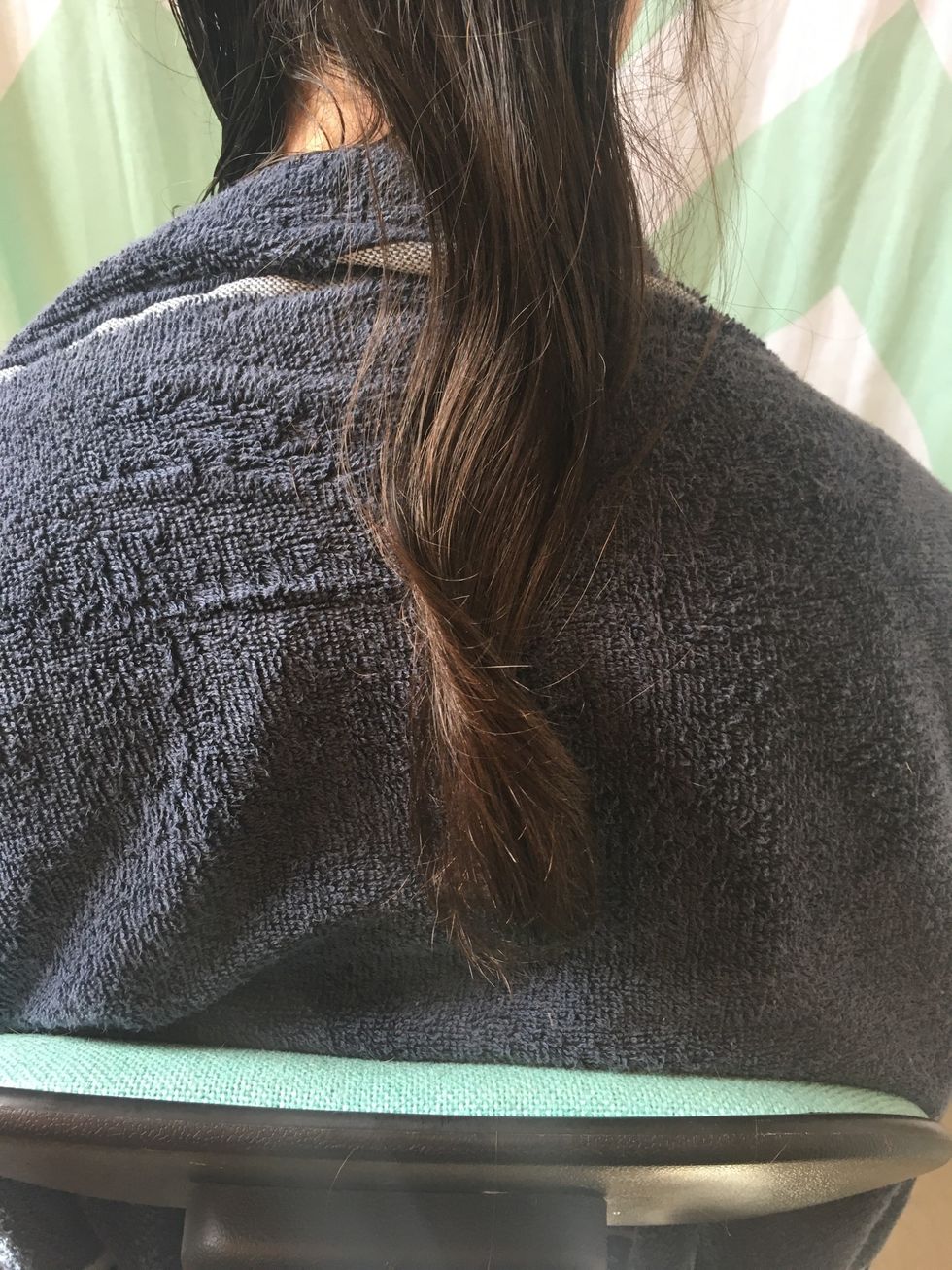 It should look like this.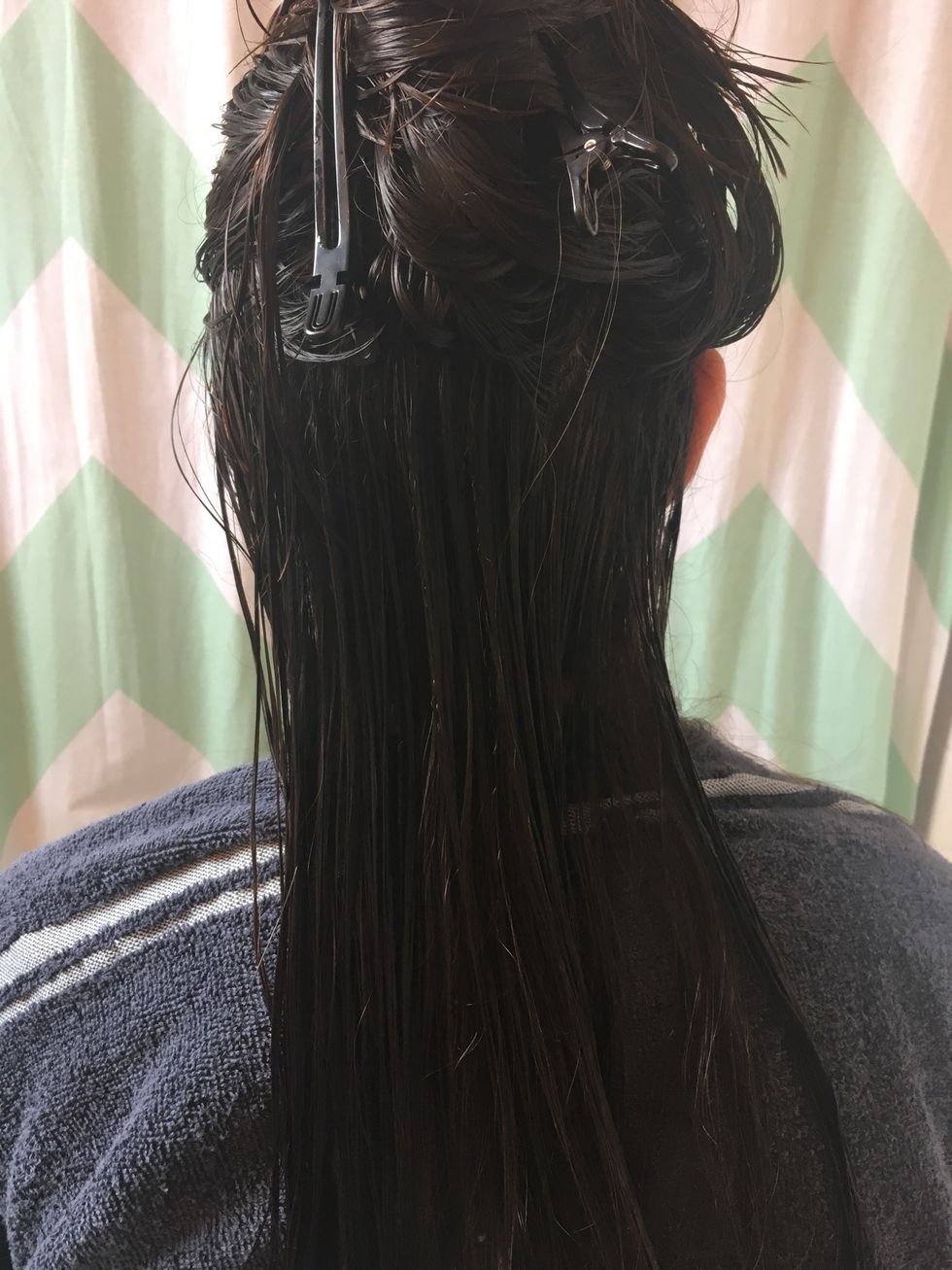 Then do each layer with curls or just keep it straight. I kept the hair on model straight.
Here is the hair at the end.
Of you have any hairstyle request put them in the comments. Also if you. Like this video please give it a ❤️.
A round brush
This is optional but a frizz gel
A blow dryer
A normal brush
Algator clips
Sydney Rodriguez
Monday=Room decor Tuesday=Slime Wednesday=Organization Thursday=Clay tutorials Friday= Lush DIYS Saturday= Requested Sunday= Random