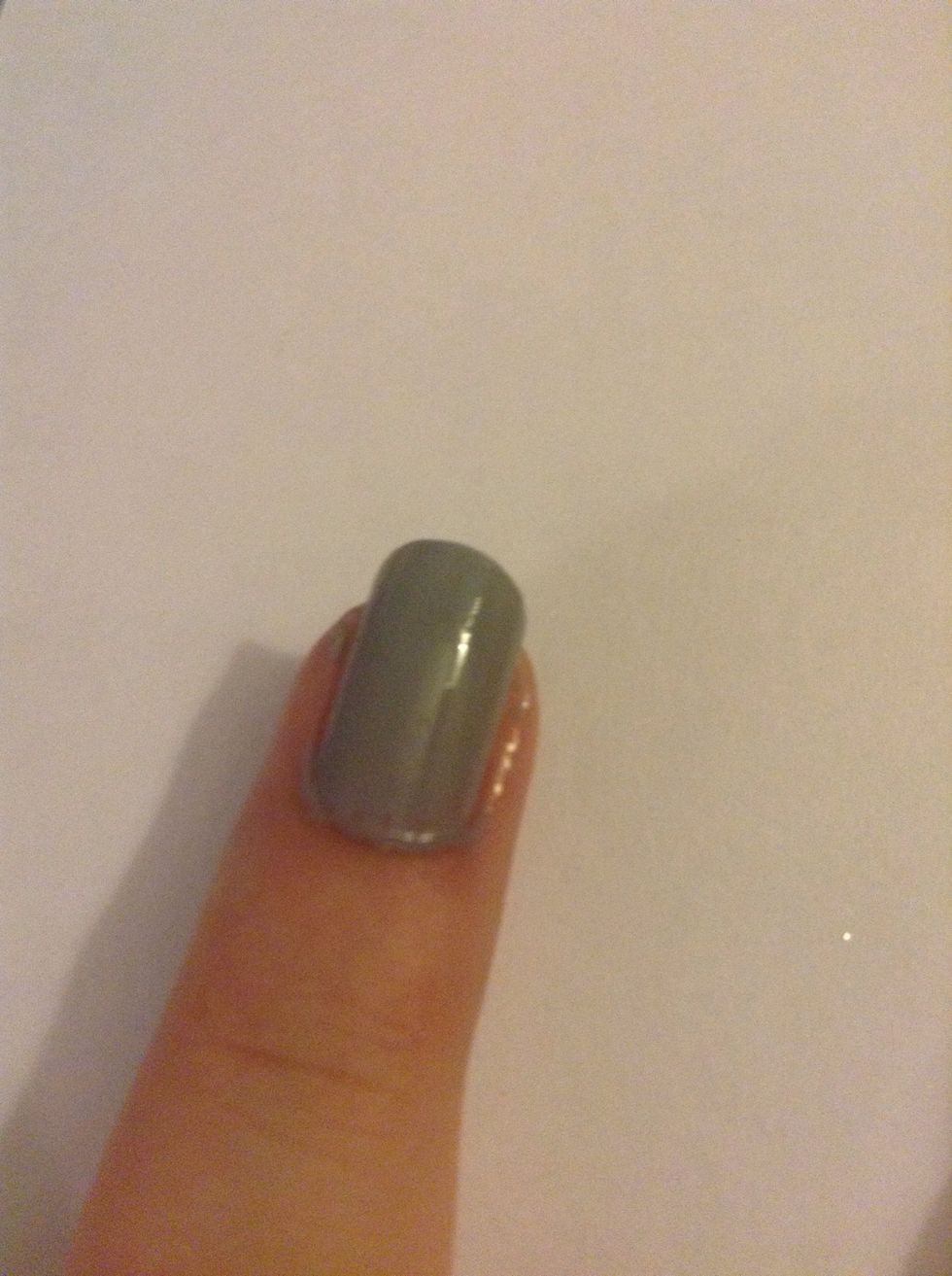 Paint a base coat, then a base color.
Paint one line down the center of your nail, then two more.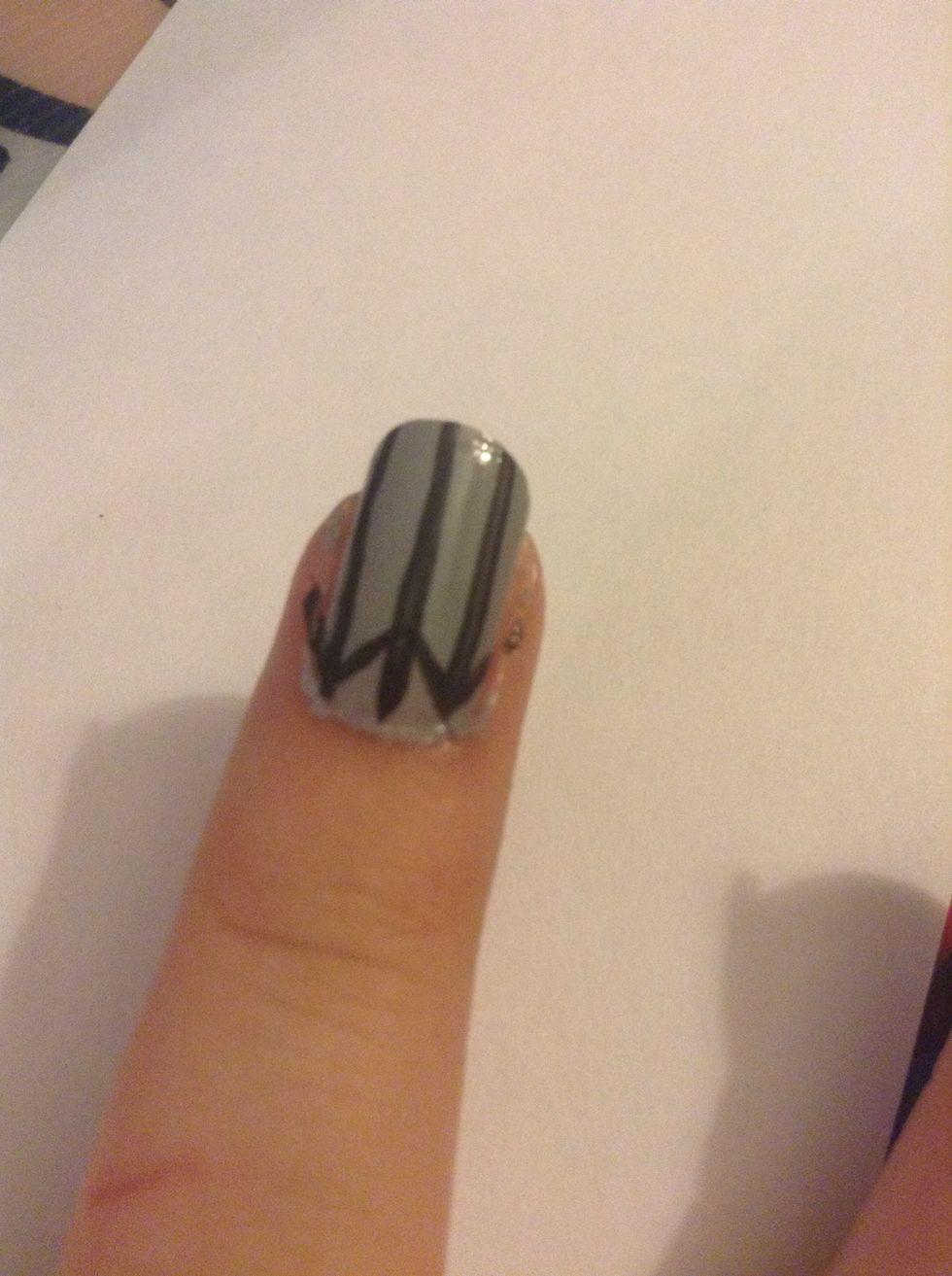 Then do lines like this.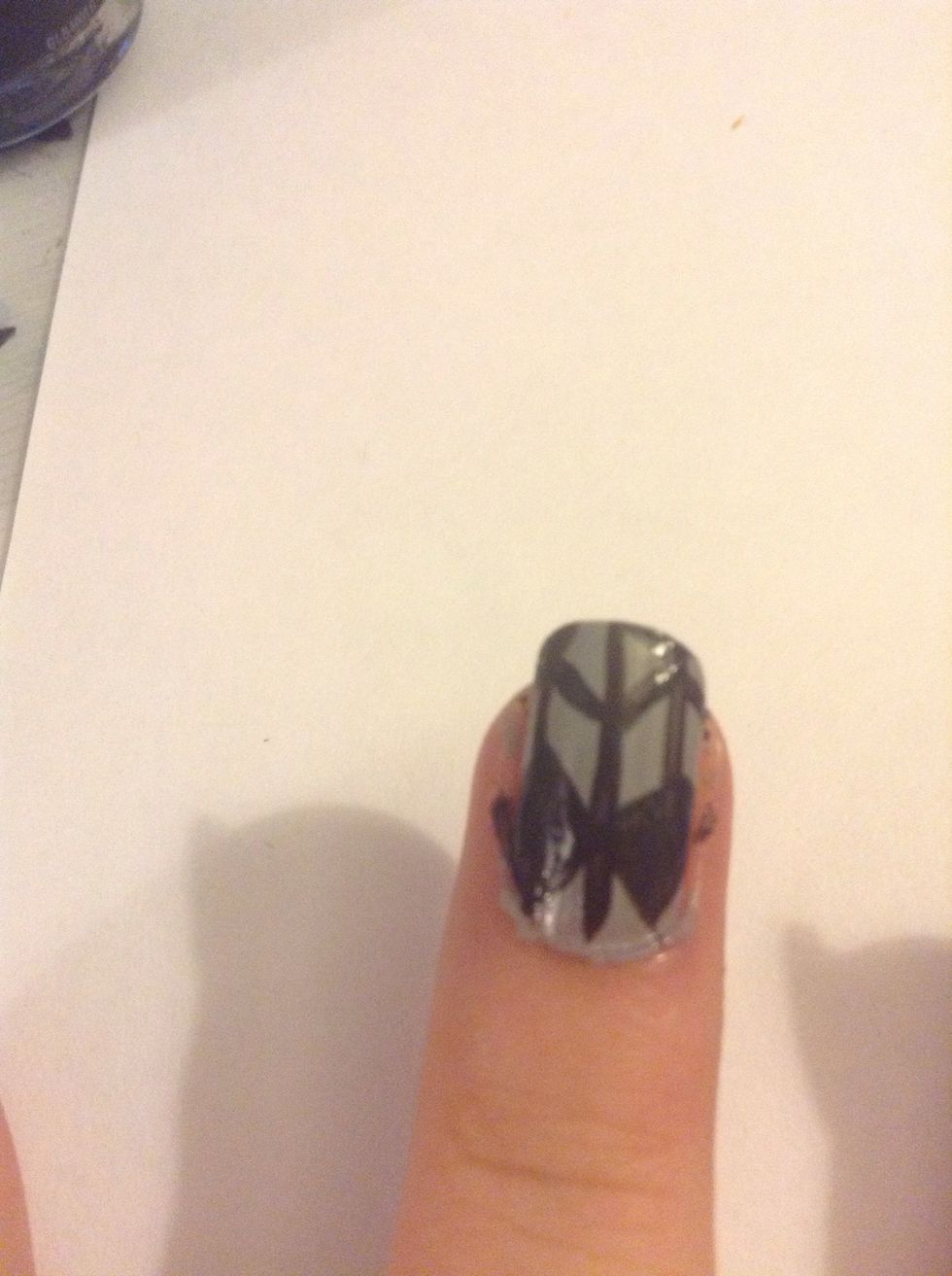 Then fill in the squares.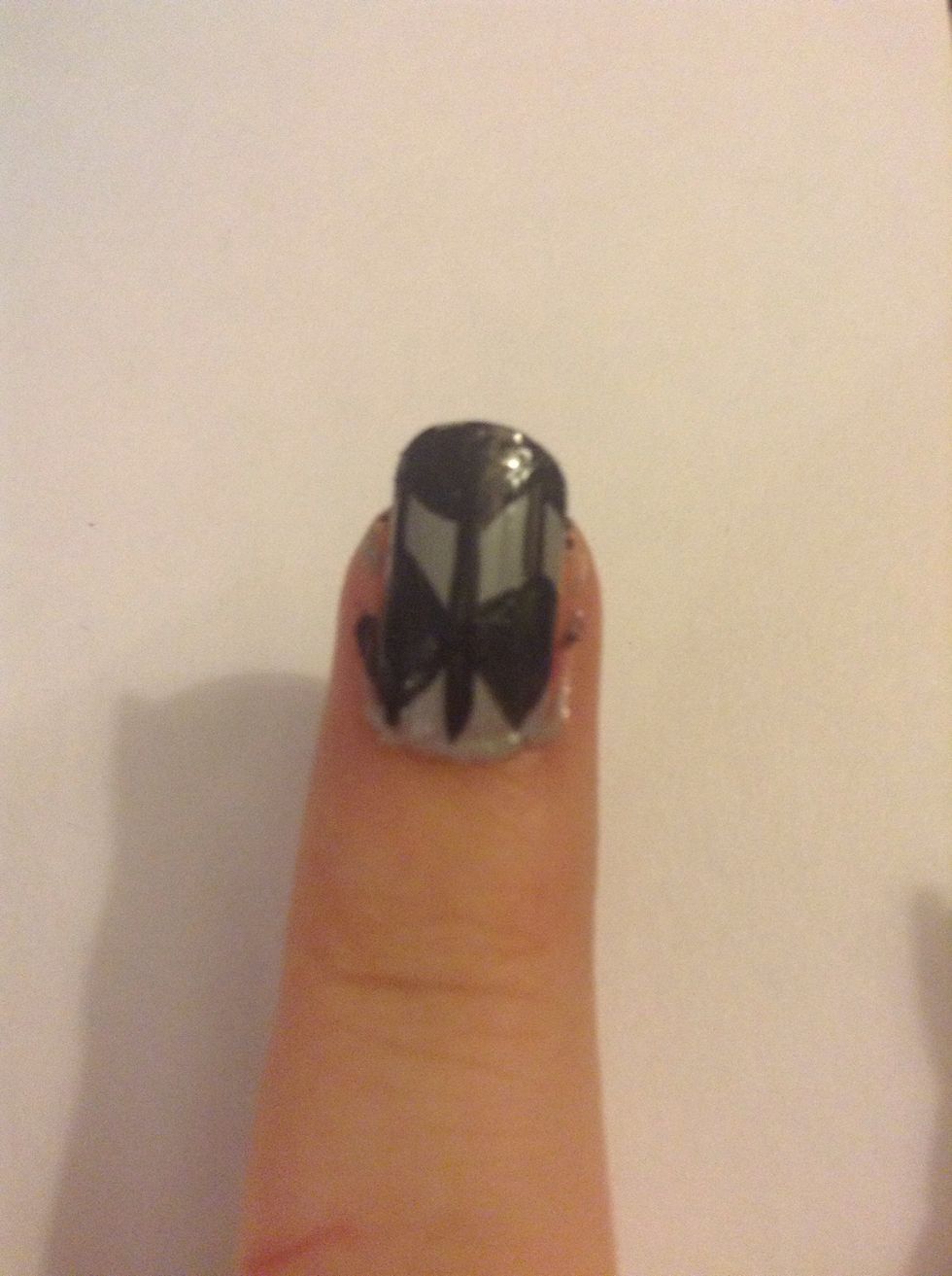 I filled the bottom row of squares really pretty crappy. But I filled them in.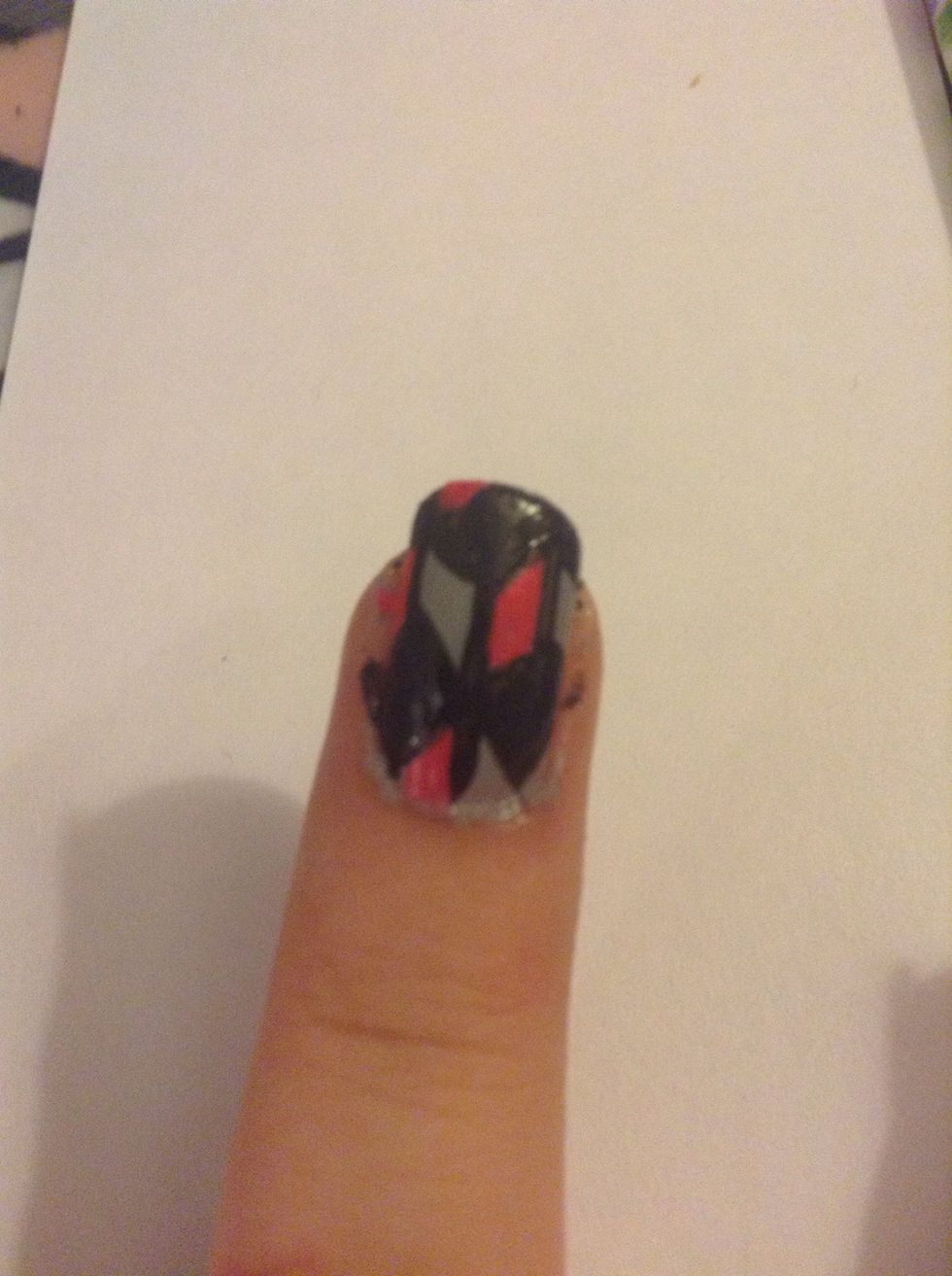 Fill in these squares.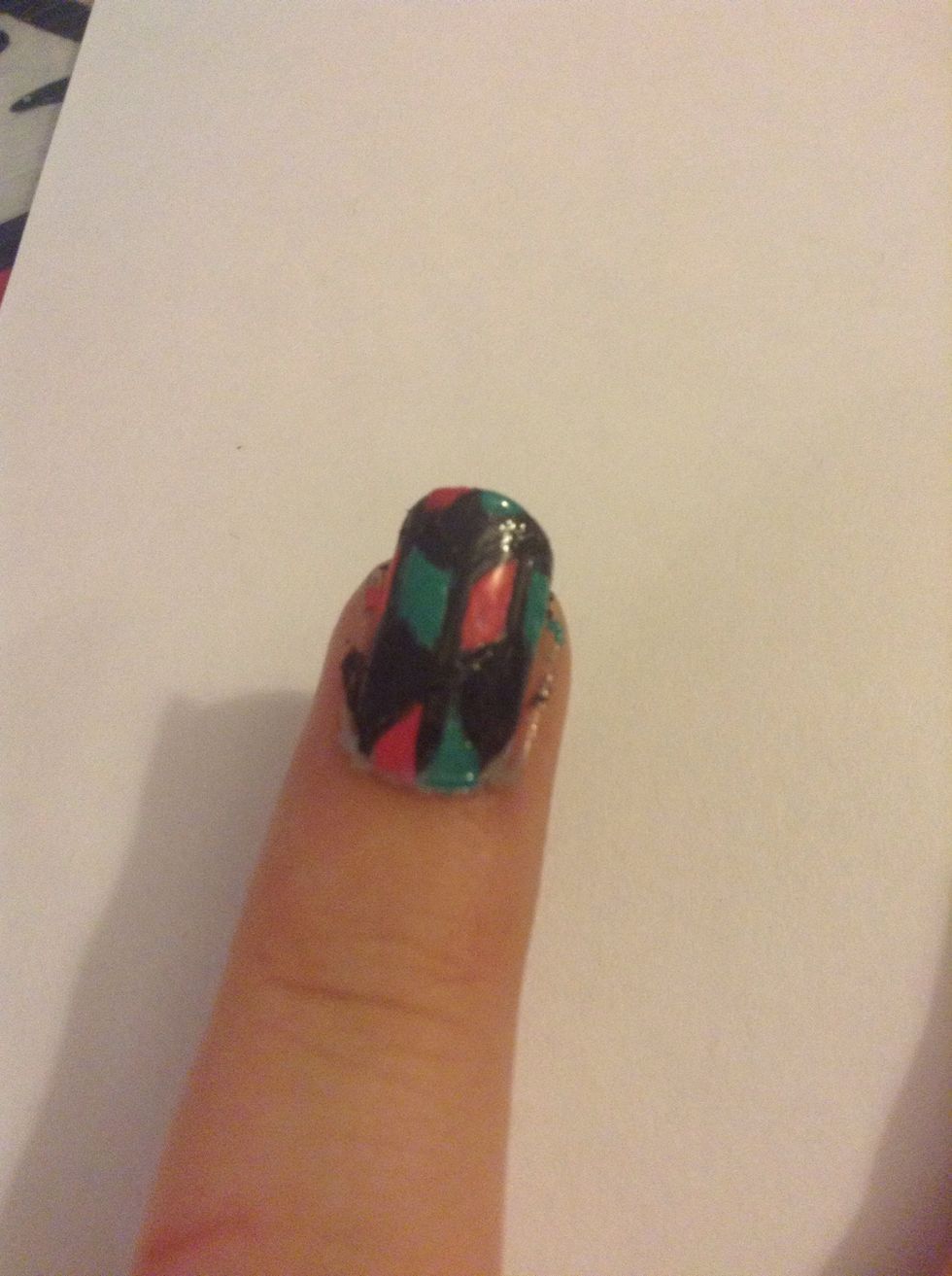 Then the rest of them.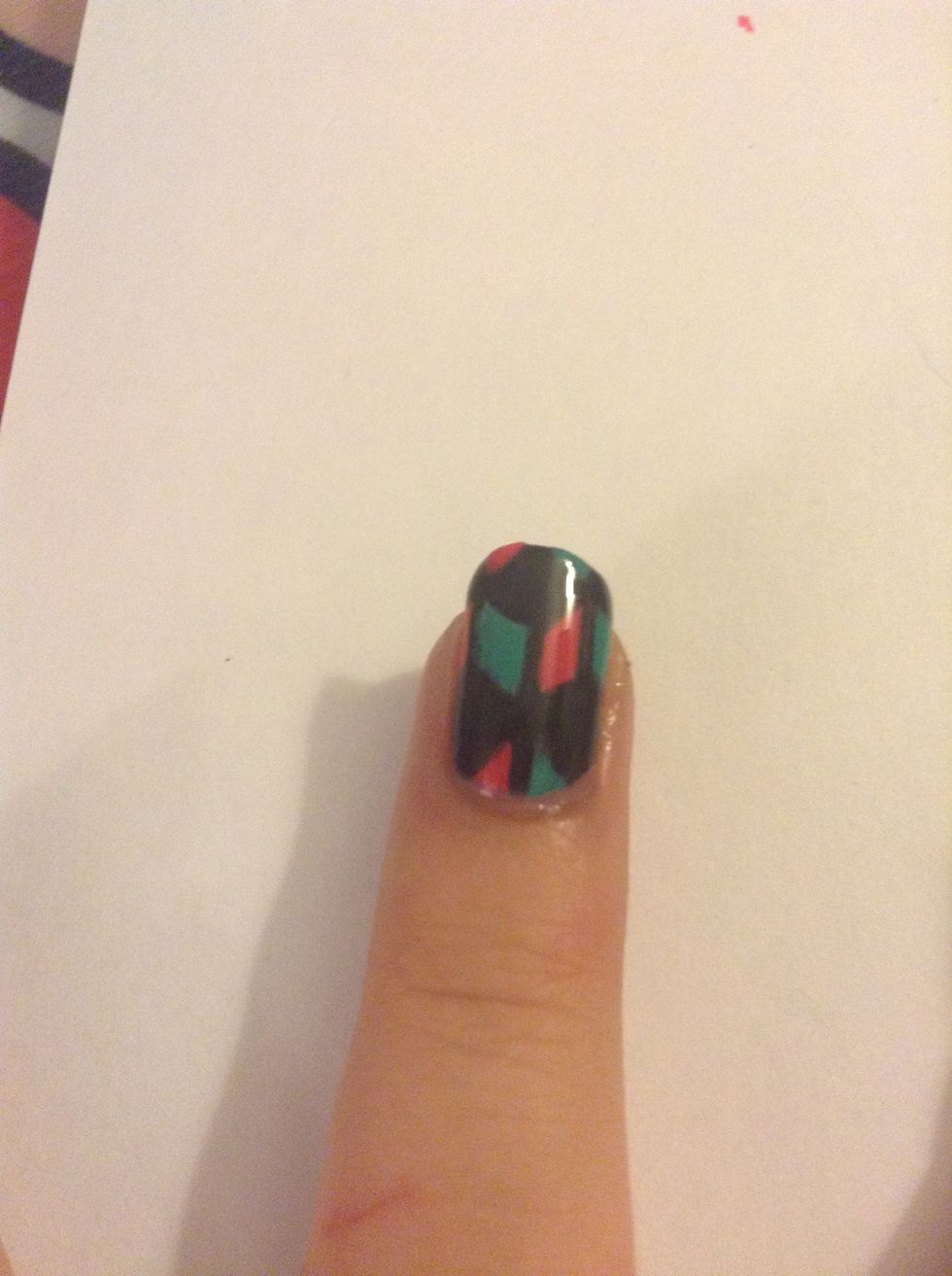 Then just clean up with a q-tip or small brush and polish remover. Top coat. And you're done.
Hope your nails turn out great! Tell me what kind of guides you want and I'll work on it.
Base coat
2/3 different nail polish
Top coat
Nail art brush
Polish remover
Q-tip or small brush