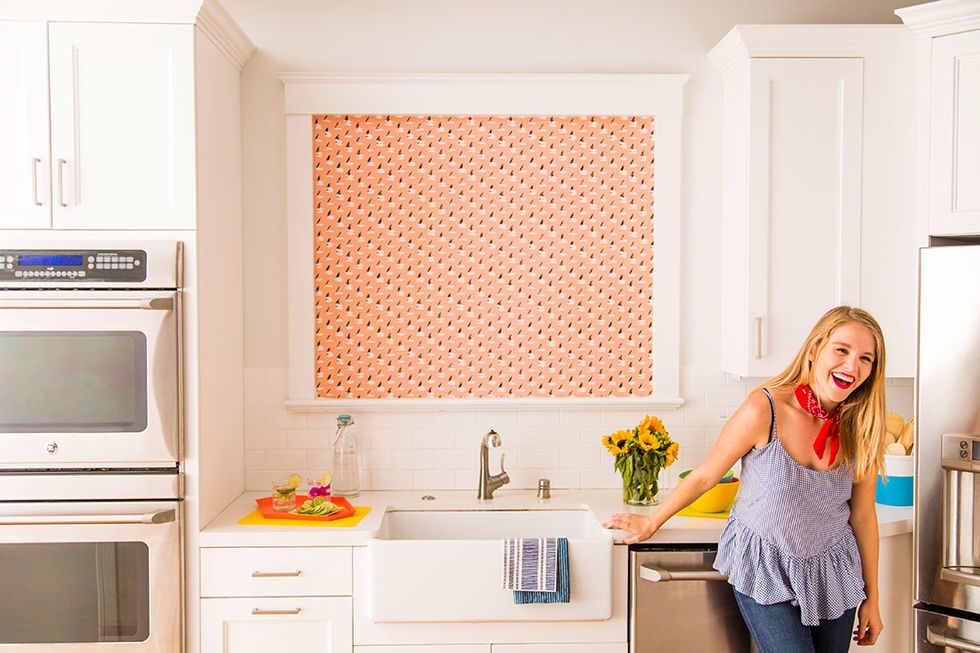 For most DIY projects, we're partial to cotton fabric. The textile is uber-versatile, super easy to work with and comes in endless patterns and hues.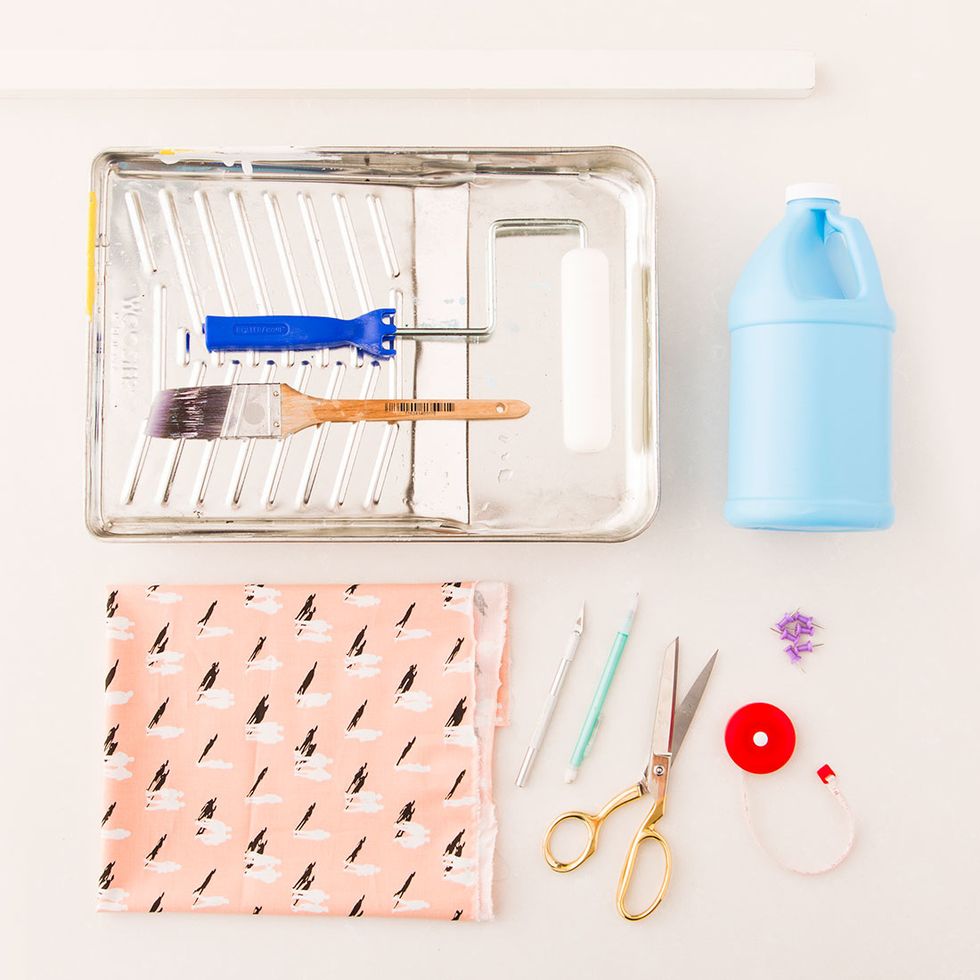 So today we're teaming up with the folks at Cotton to make fabric wallpaper. aka our new favorite décor hack for renters. Check it out! First thing, gather all of your supplies.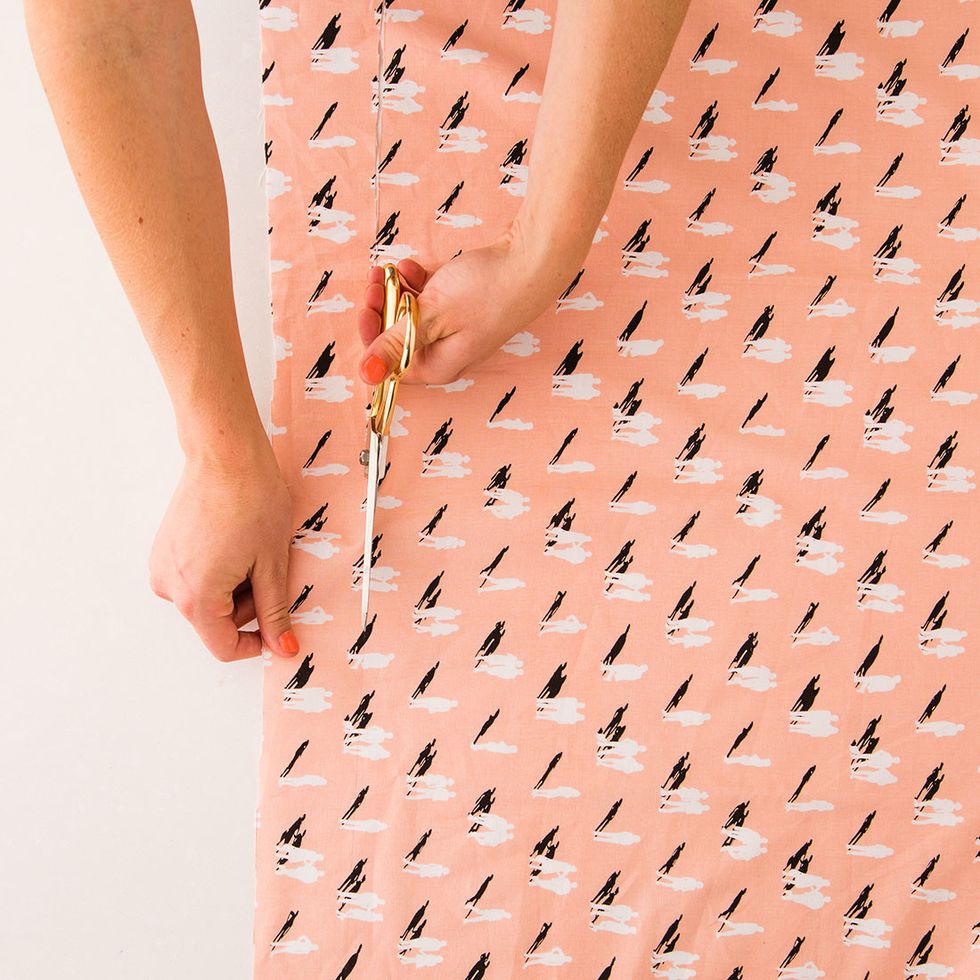 Measure the space you'll be covering in cotton. Trace these dimensions onto the fabric using a straightedge and a pencil, then cut your cotton slightly bigger, so you have extra fabric on all edges.
Carefully hang the cotton to the top of the wall using thumbtacks.
Pour the liquid starch into your paint tray and evenly coat the paint roller.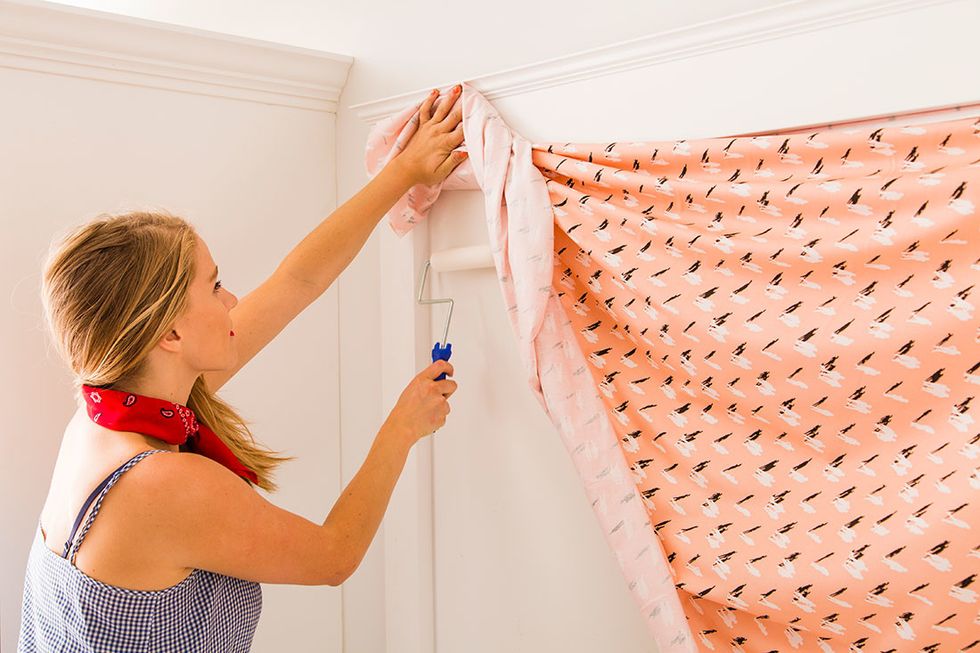 Lift up the cotton fabric, then coat the entire wall in liquid starch.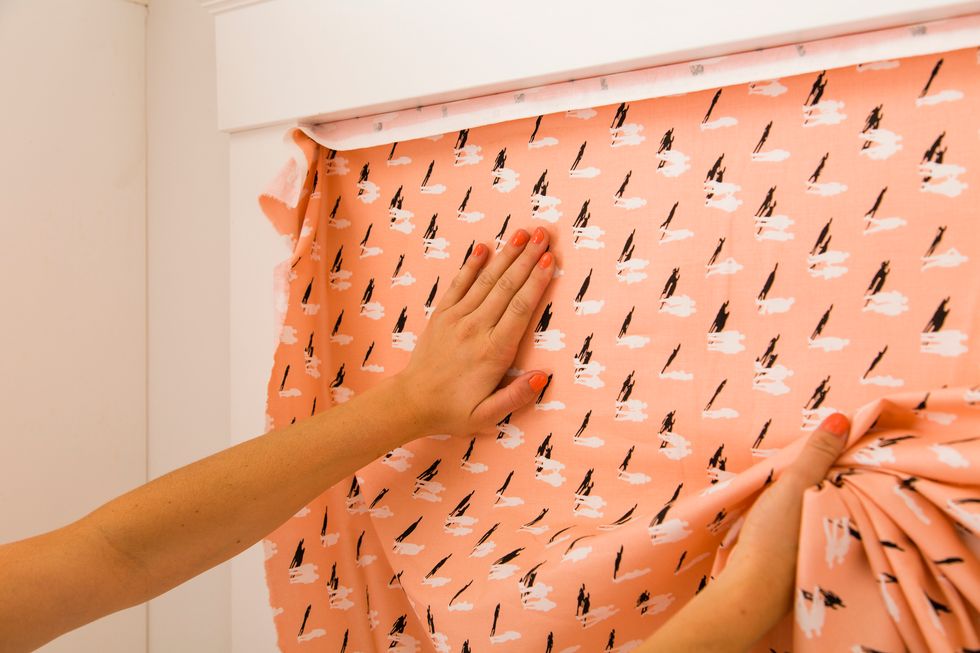 Carefully smooth down the fabric over the starch from top down, being sure to eliminate all bubbles and wrinkles as you go.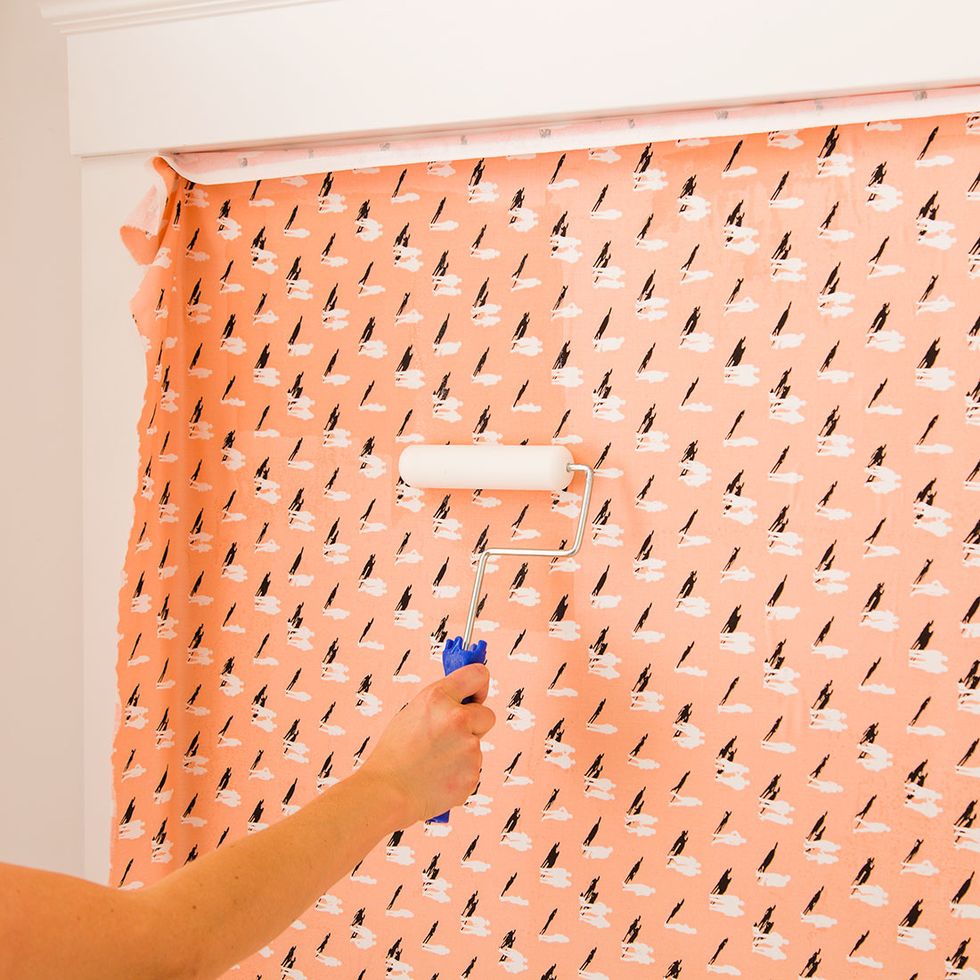 Apply a heavy coat of liquid starch to the top of the fabric using the paint roller. Make sure to fully saturate the cotton.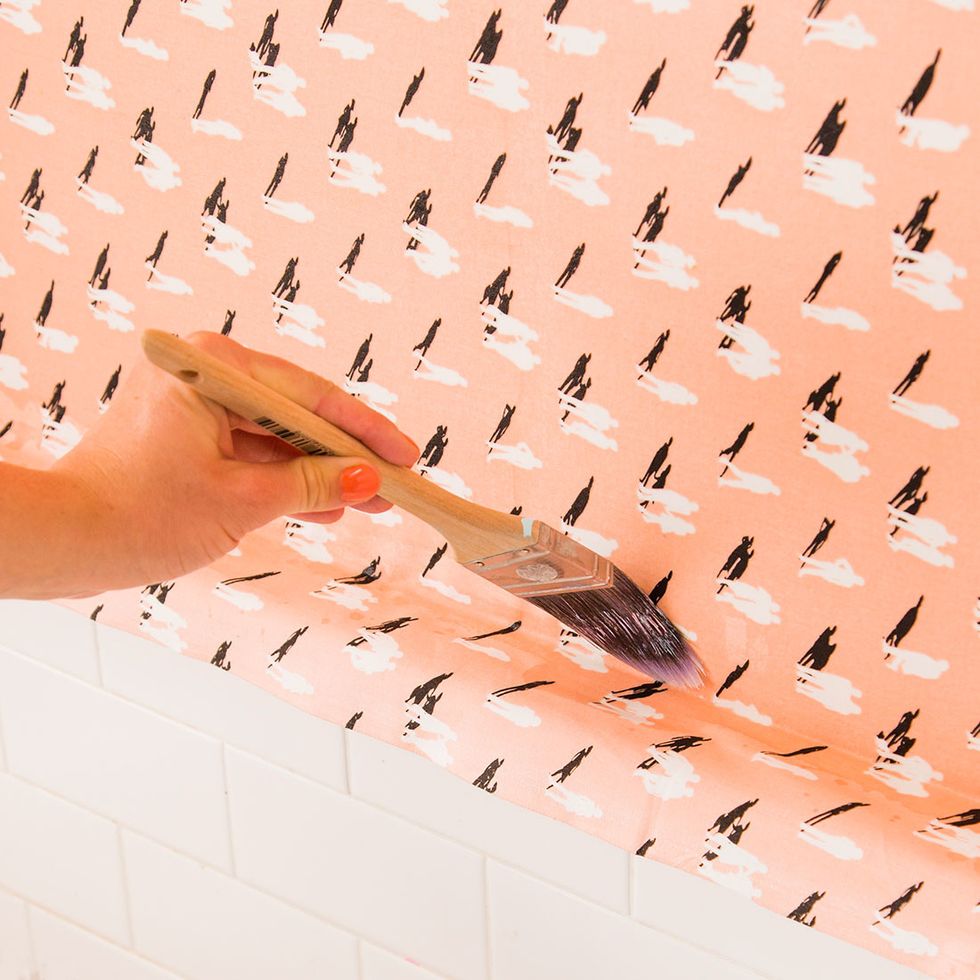 Seal the edges and hard-to-reach places with a paint brush. Then let the entire wall dry. (We set up a fan in front of the wallpaper to expedite the process.)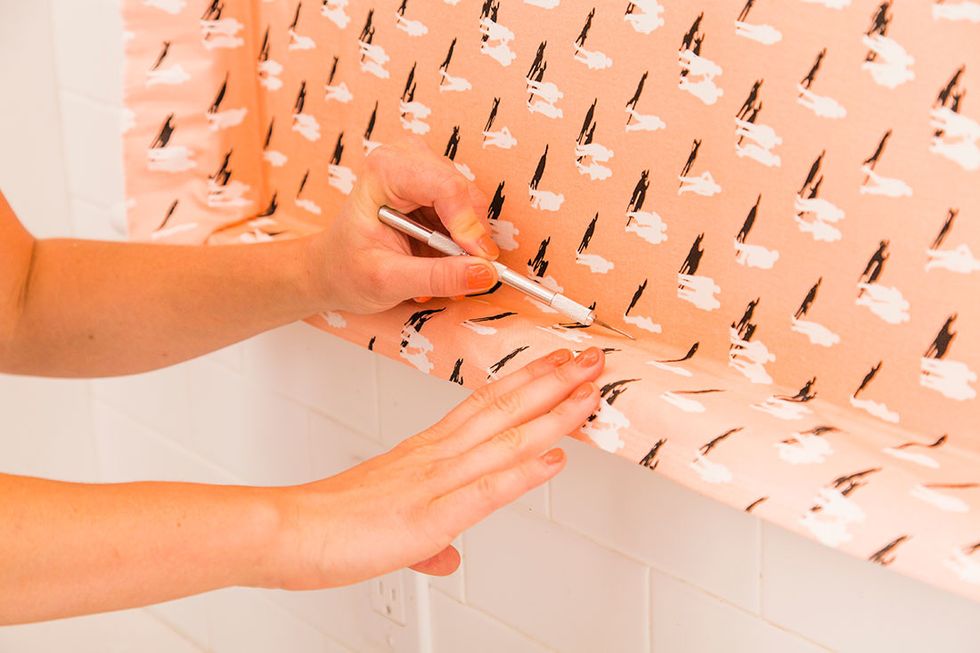 Once the wall is completely dry, carefully trim the edges with a sharp utility knife.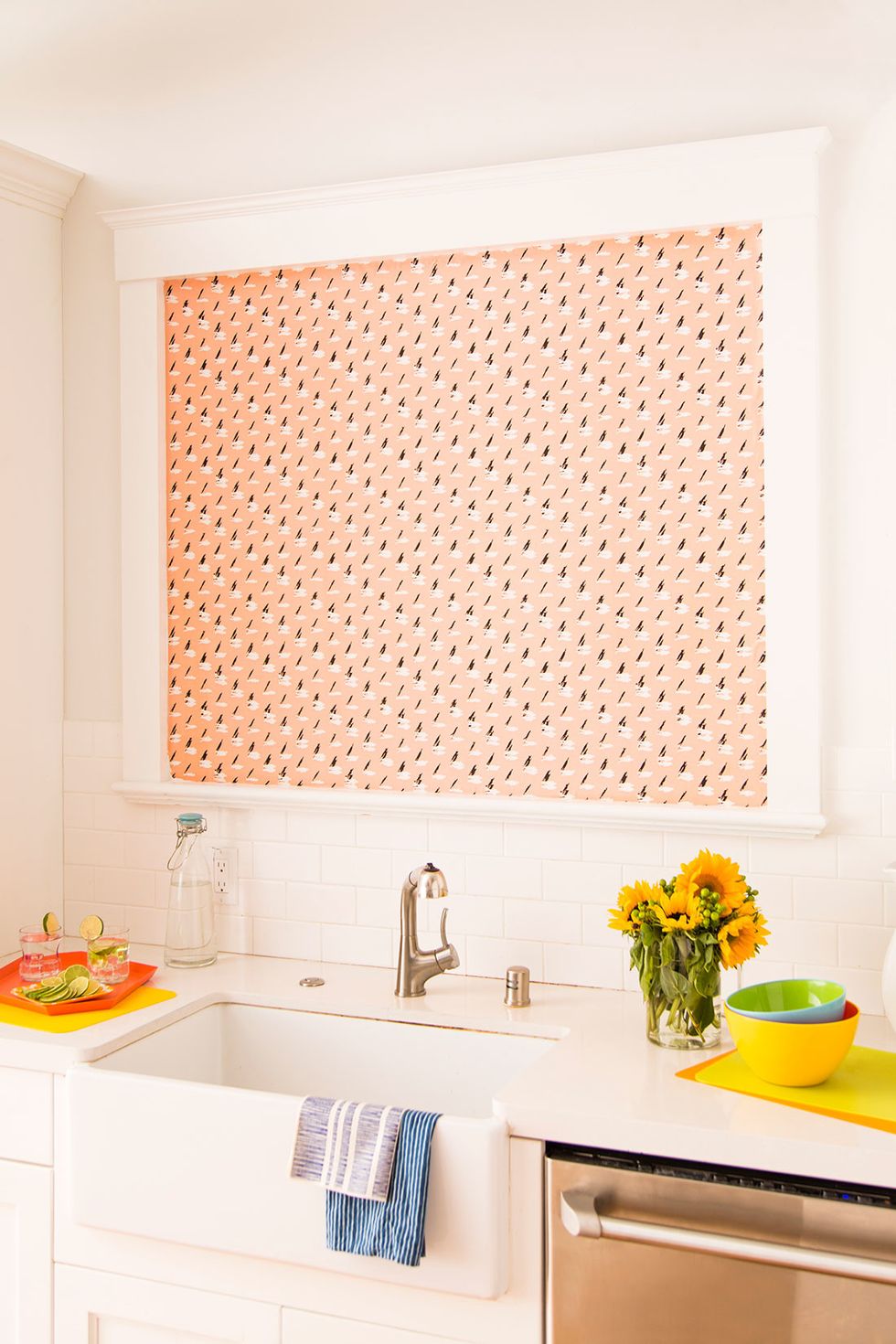 Et voilà!
Look at that! A few yards of cotton and two coats of liquid starch just completely transformed our kitchen.
Cotton Fabric
Liquid Starch
Measuring Tape
Straightedge
Paint Roller + Cover
Small Paint Brush
Paint Tray
Fabric Scissors
Utility Knife
Pencil
Thumbtacks
B+C
We are the team behind B+C Guides. Feel free to message us if you have any questions or see something that could be improved!