How to diy wall mount guitar holder & mallet holder
Use items on hand to hang up instruments
59
We needed some organization and to keep our little guy from breaking everything.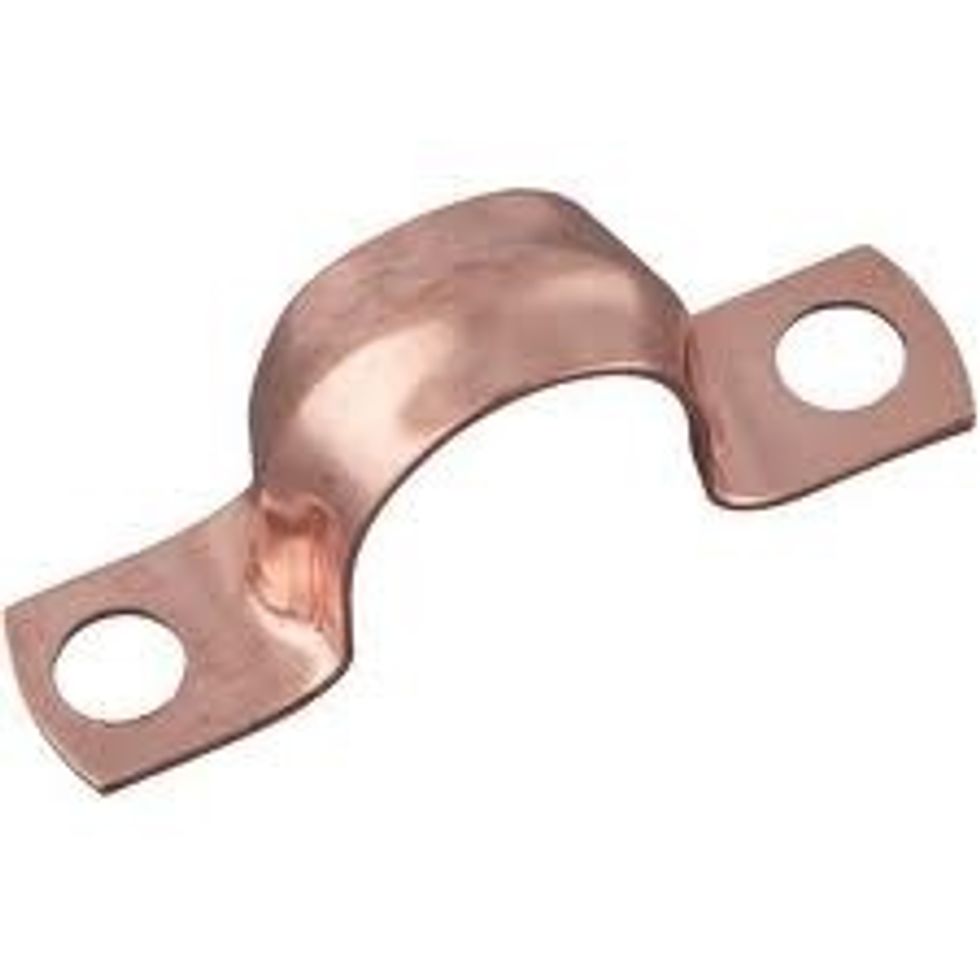 Pipe clamp/bracket/saddle clamp Available at hardware stores everywhere for about $.15 to $.30 (cents) each.
Mark on wall where the brackets should go with pencil, then screw them into the wall. For added support you can use dry wall anchors or mollies.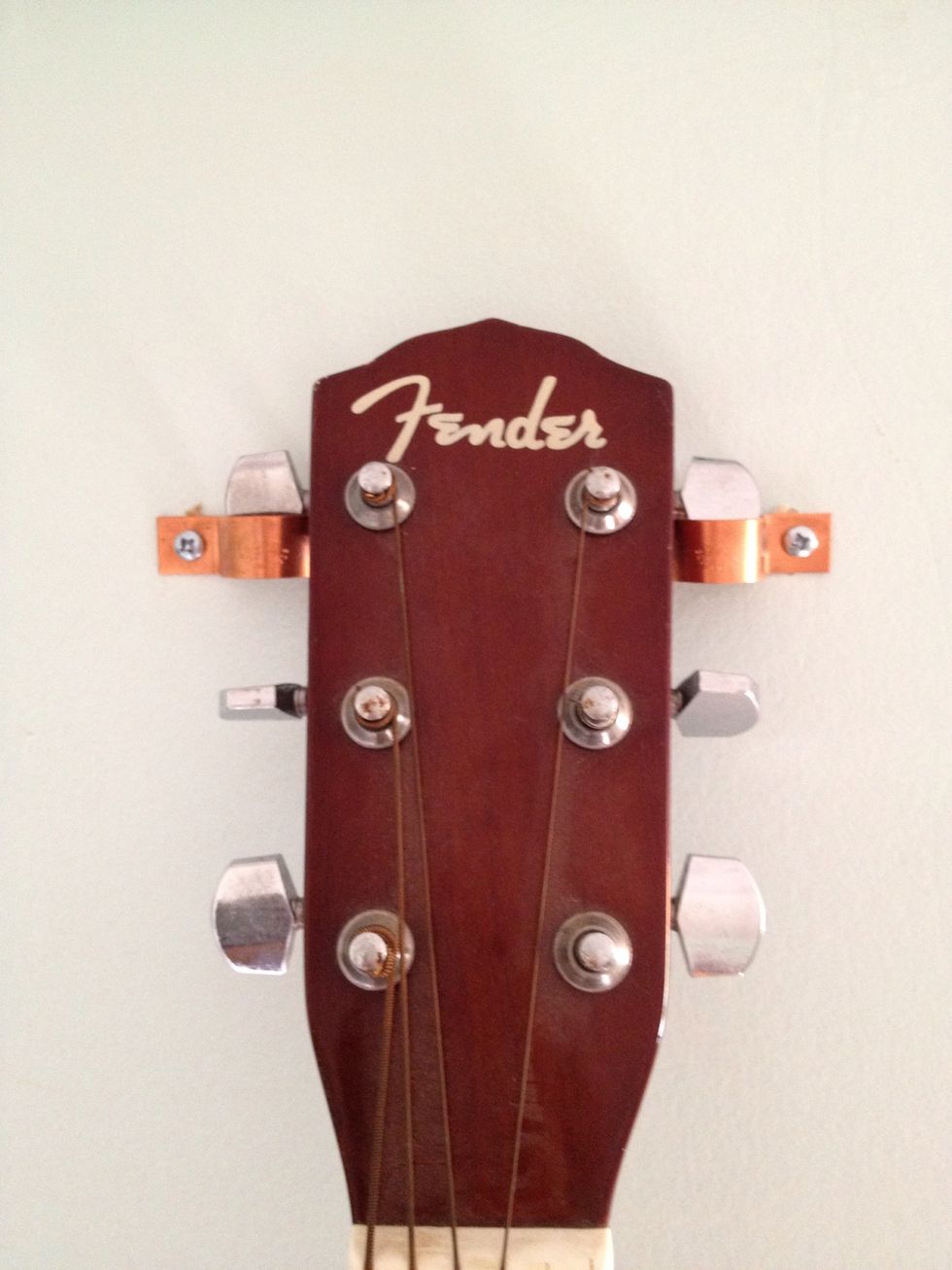 Once both saddle brackets are up, place guitar on them. Our guitar isn't really used, clearly, as you can tell by the dust, missing string and turned tuning pegs.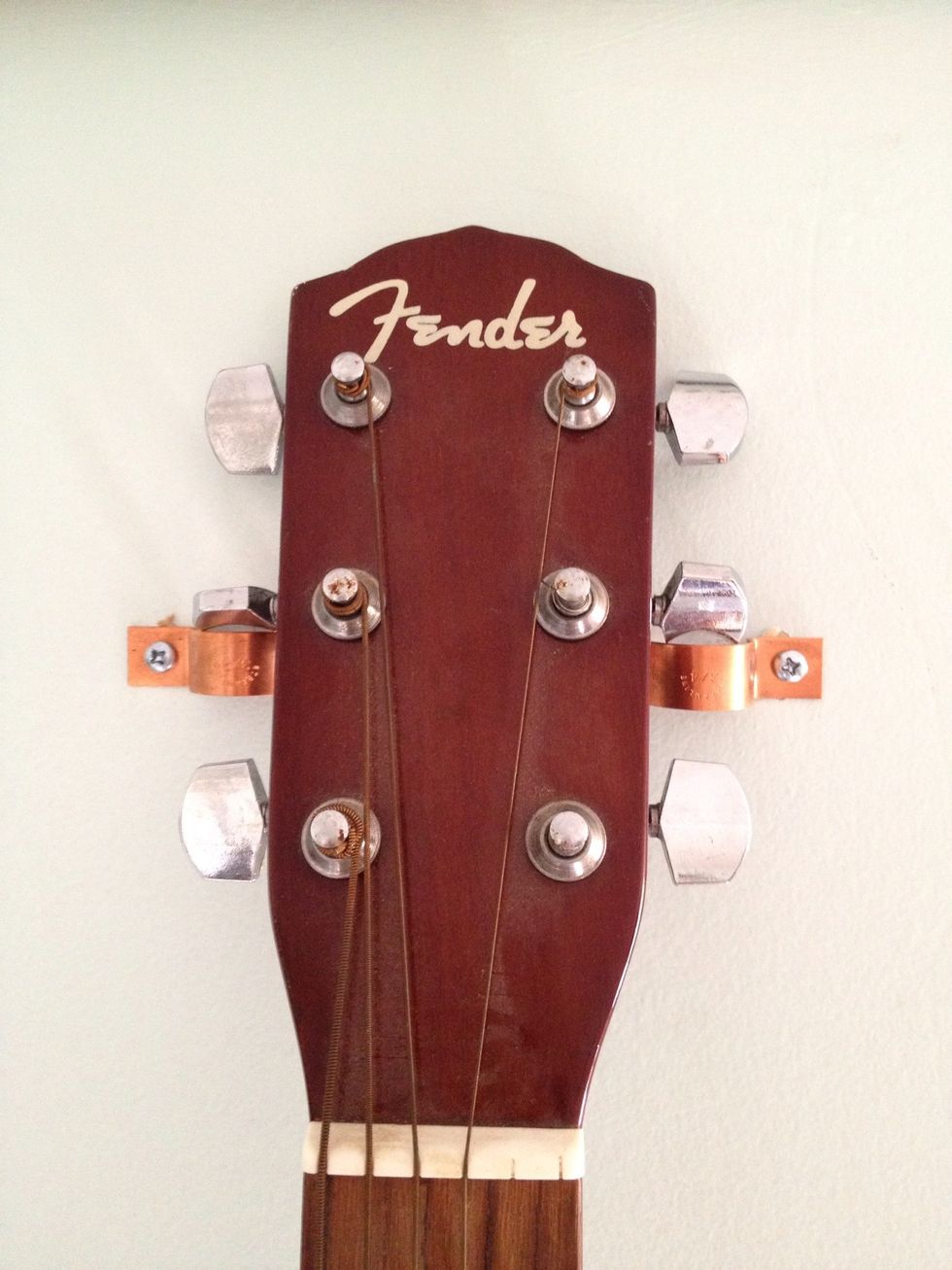 For the serious guitar player this solution might not be best. We needed ours up out of toddler reach, and I just happened to have the pipe clamps on hand.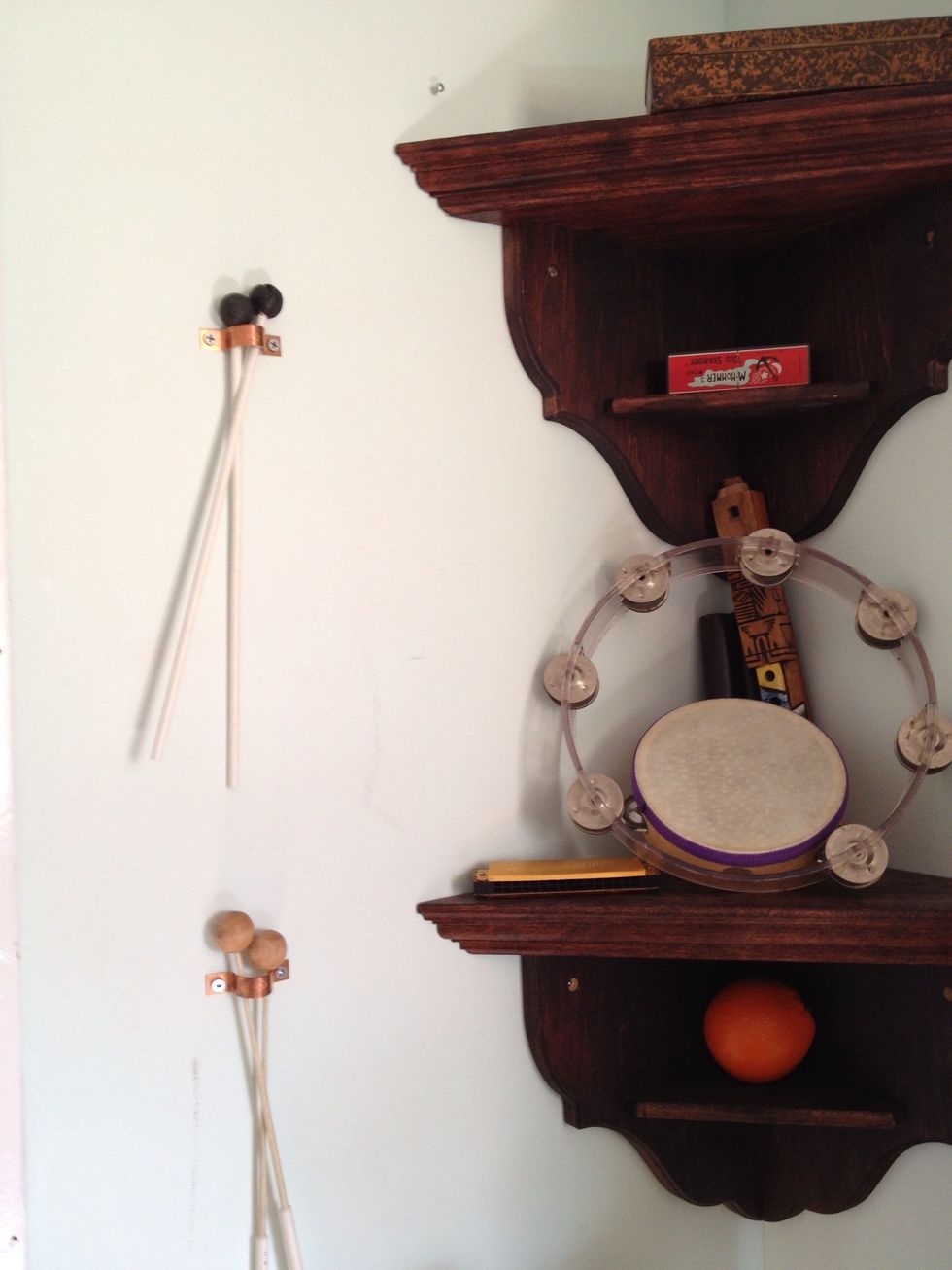 We use these to hold our mallets too.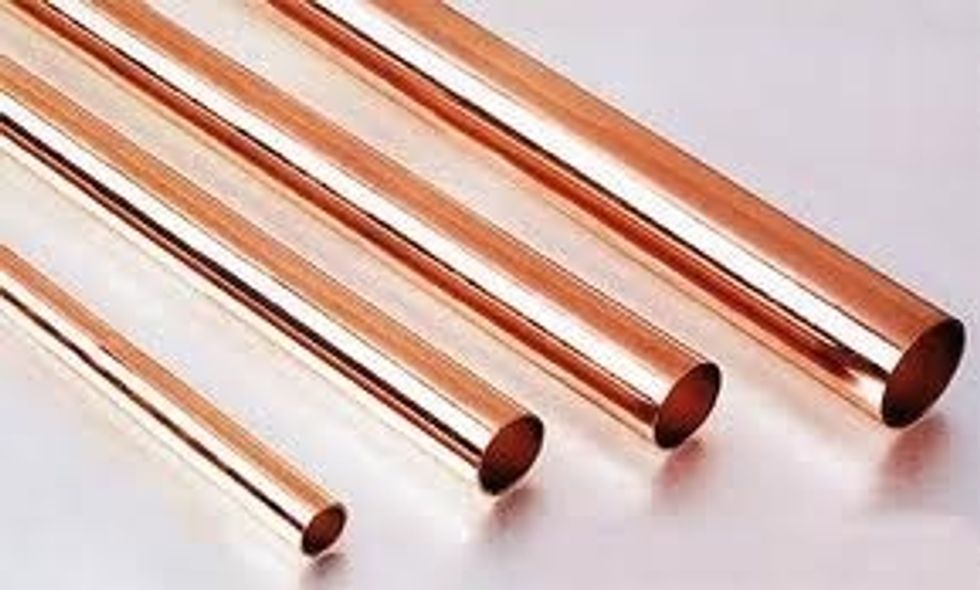 Another solution would be to use brackets & short lengths of pipe and 90 degree elbow fittings to create a wall mount, resting the headstock on the pipes. Much like a commercial available wall mount.
You can also use these brackets and other types along with the pipe to make curtain rods
Screw driver or drill
Screws
Pipe brackets (saddle brackets)
Wall anchors or mollies