first you will get brand new or old white shoes. They will need to be clean and the laces should be removed before starting.
next step you will get the tape and put it zig zag or straight, your choice of design. I didn't use tape on mine.
now that you cleaned and put tape( choice) you will now put the drops of tie-dye colors on the shoes. use small drops, but you can put as many as you want.
when your done you can remove the tape and get the plastic bags. the plastic bags are for wrapping the shoes in there to dry.
this how you will wrap the shoes and leave them there for at least 6 hours or overnight.
remove the plastic bag and use warm water and little soap and wash these shoes by their selves the first few times.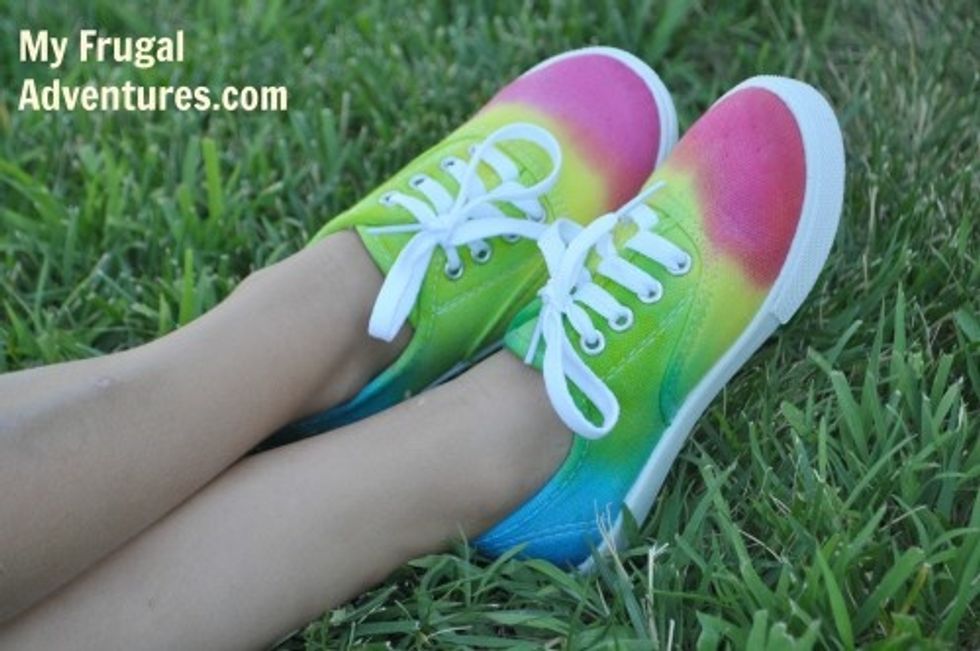 once you washed and dried the shoes you can put the laces back in and be free to rock your colorful shoes.
white clean shoes
plastic gloves
clear or color tape
tie-dye colors
plastic bags