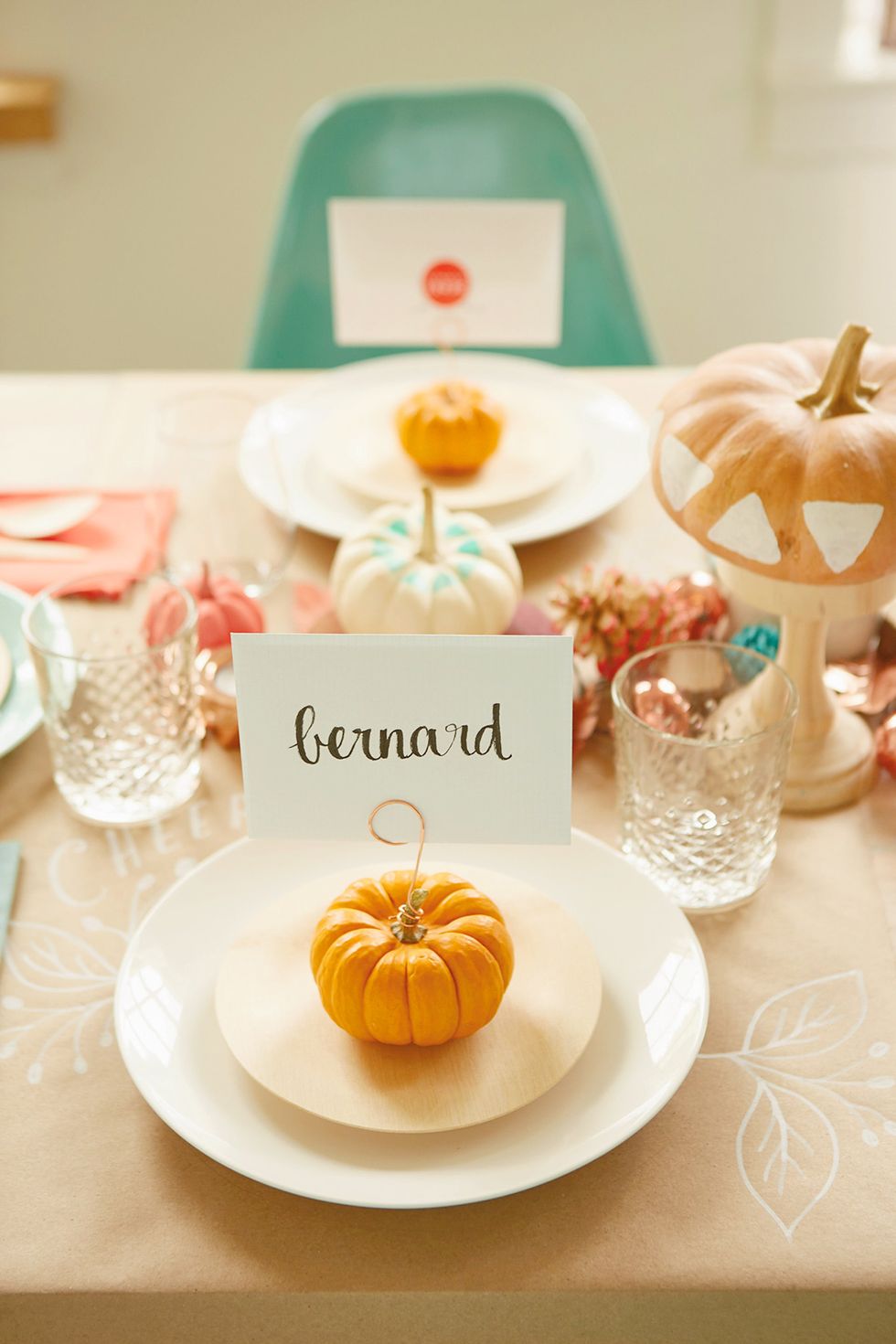 Add an extra element to your place cards by writing your guests' names on an envelope and stuffing it with a greeting card with a handwritten note.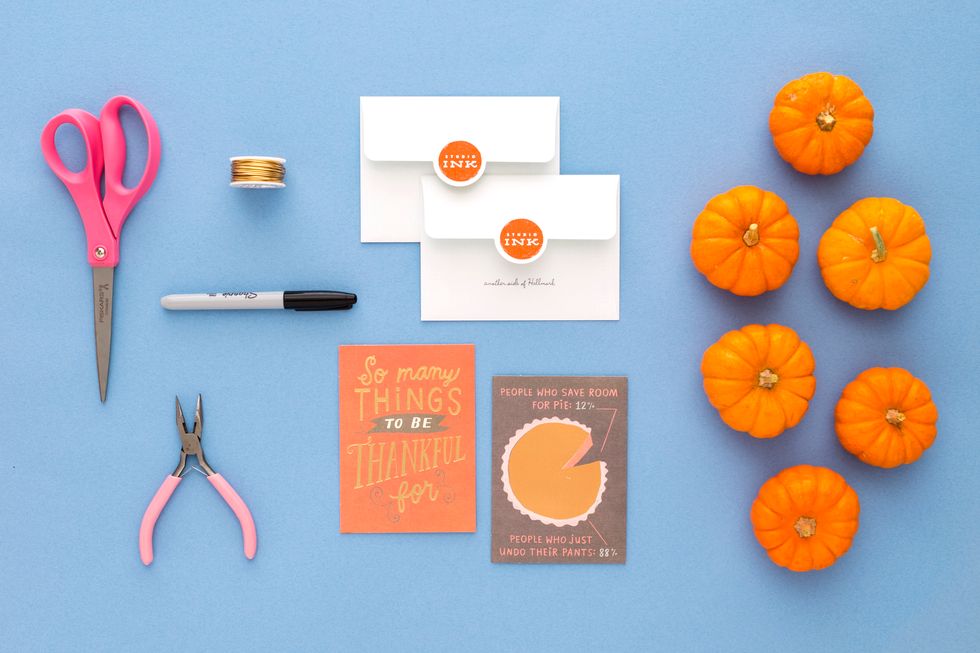 Gather your supplies.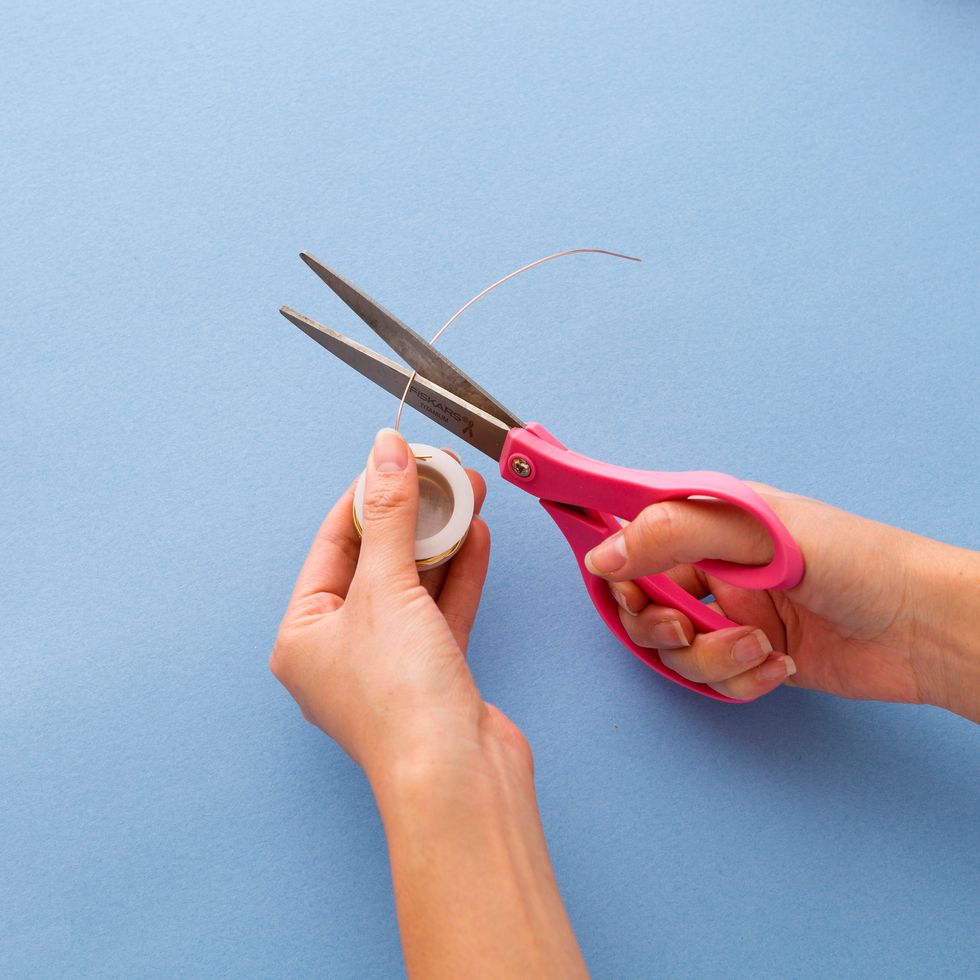 Cut pieces of wire a few inches long.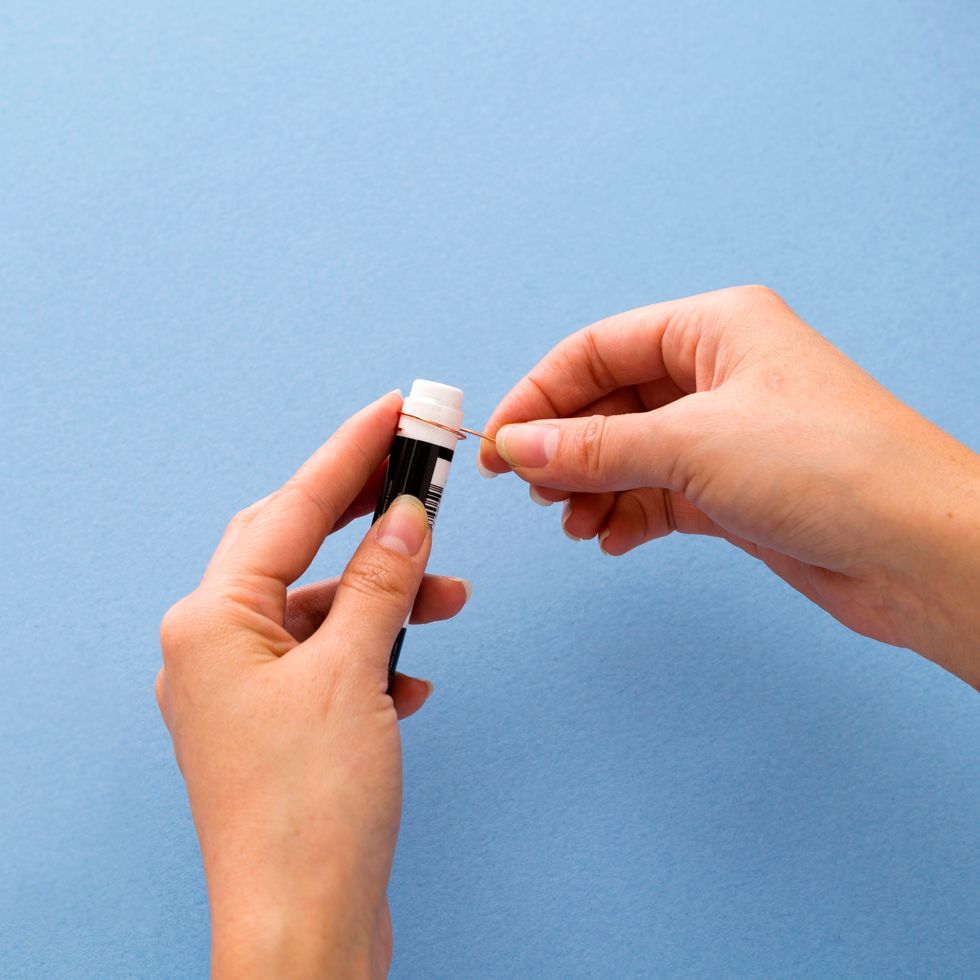 Wrap one end of the wire a few times around a wide pen.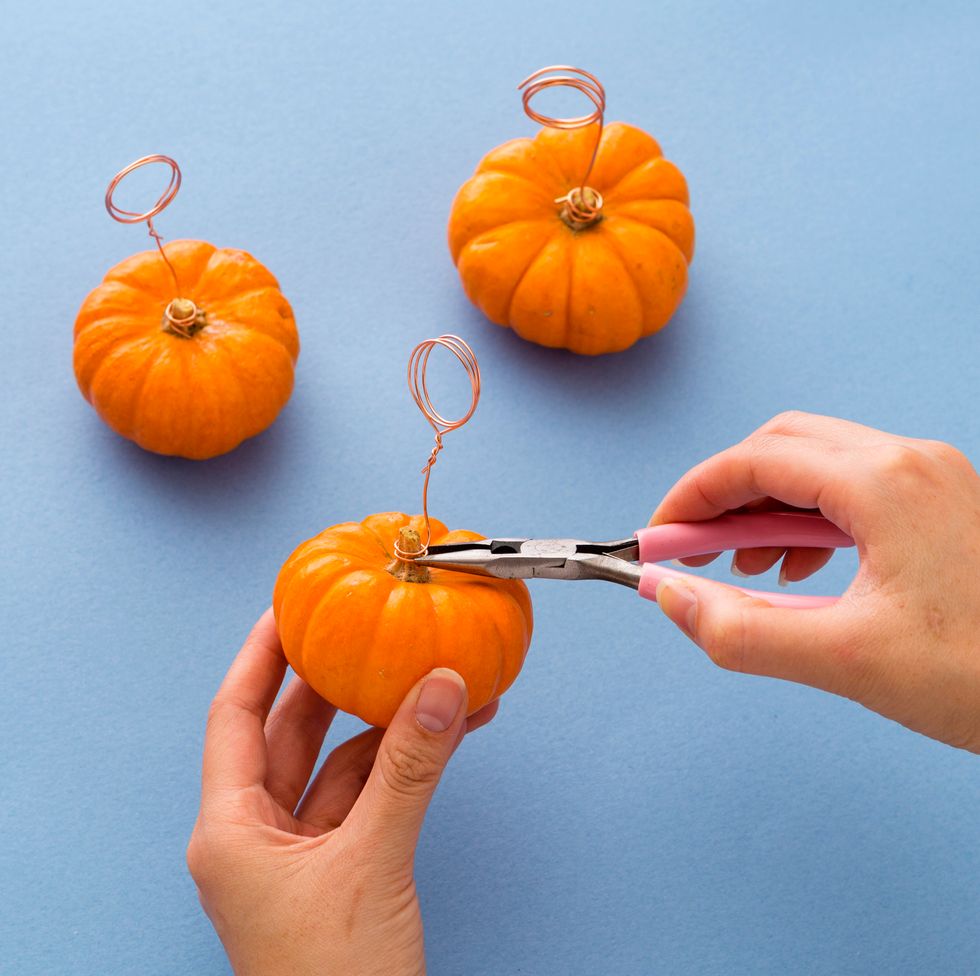 Wrap the other end of the wire around the stem of a mini pumpkin. Repeat to make a place card holder for each guest.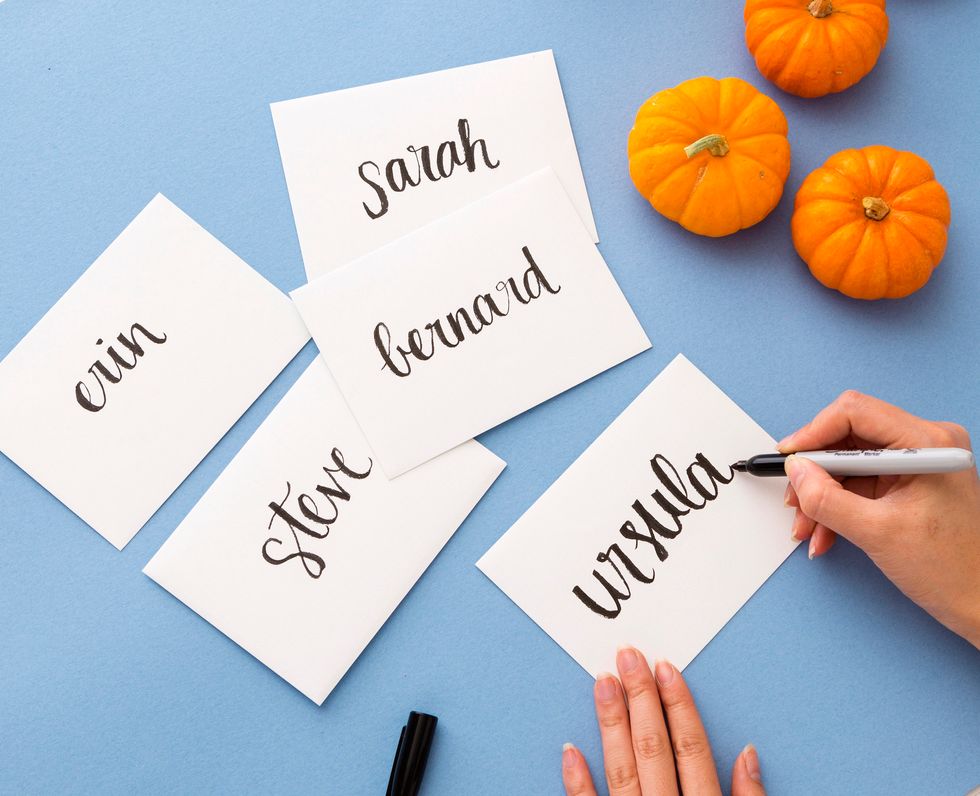 Write your guests' names on the envelopes. Write a note inside the cards before placing them in their envelopes. http://bit.ly/2bmoVb5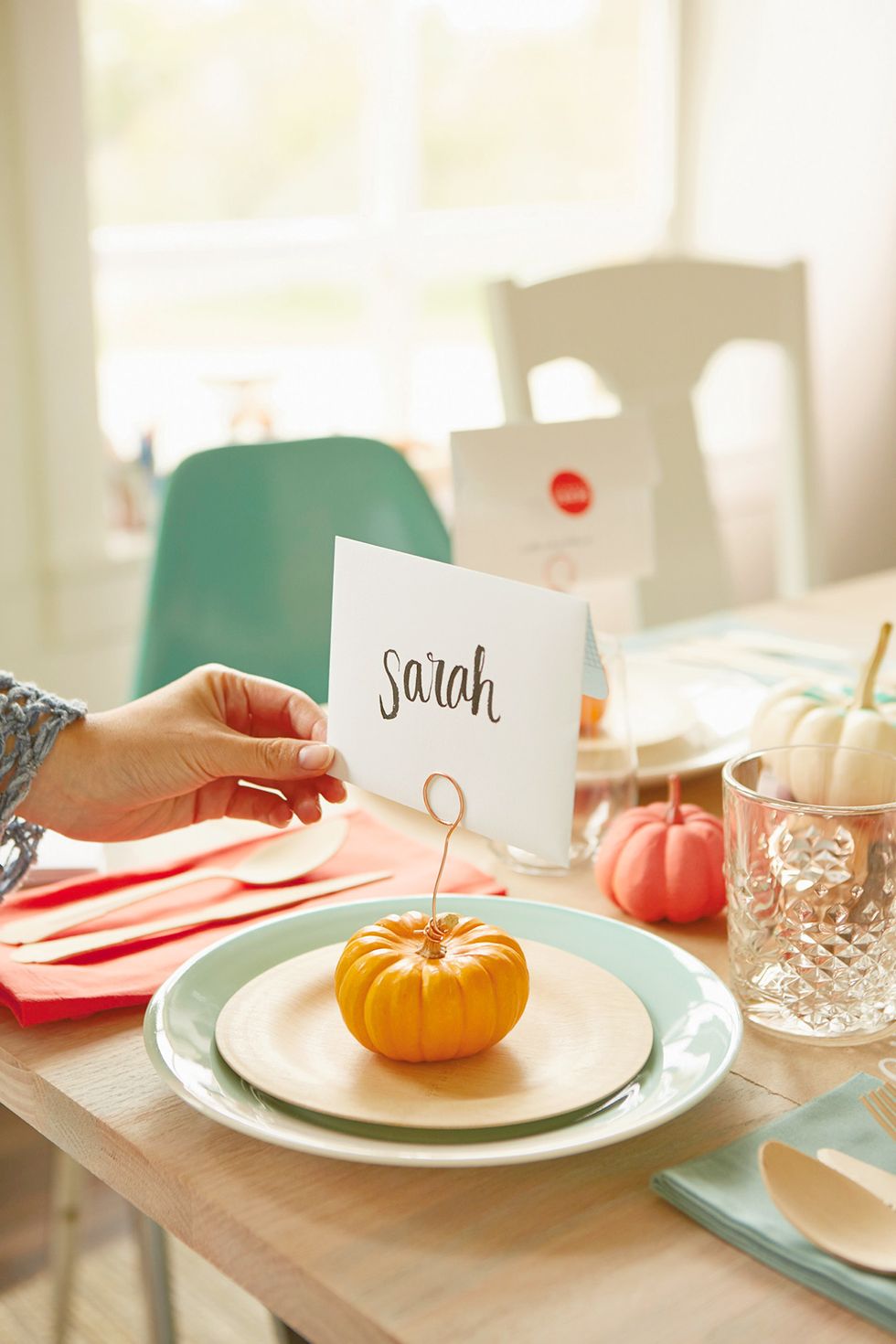 Place the envelopes in the wire circle and set the place cards on the table.
Studio Ink cards
mini pumpkins
pliers
copper wire
scissors
felt tip pen
B+C
We are the team behind B+C Guides. Feel free to message us if you have any questions or see something that could be improved!