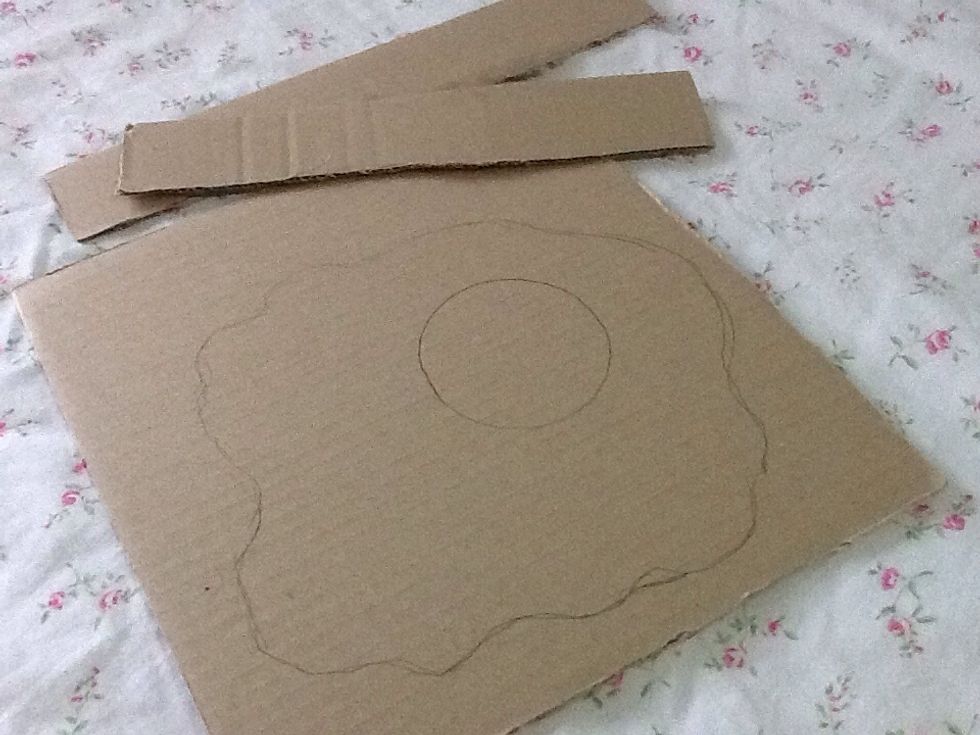 Sketch out the shape you want onto cardboard. I also marked where the candle would sit, by deciding which side was the sea, and which side was the sand.
Cut out your cardboard shape and use a nail file/sand paper to smooth the rough edges of the cardboard.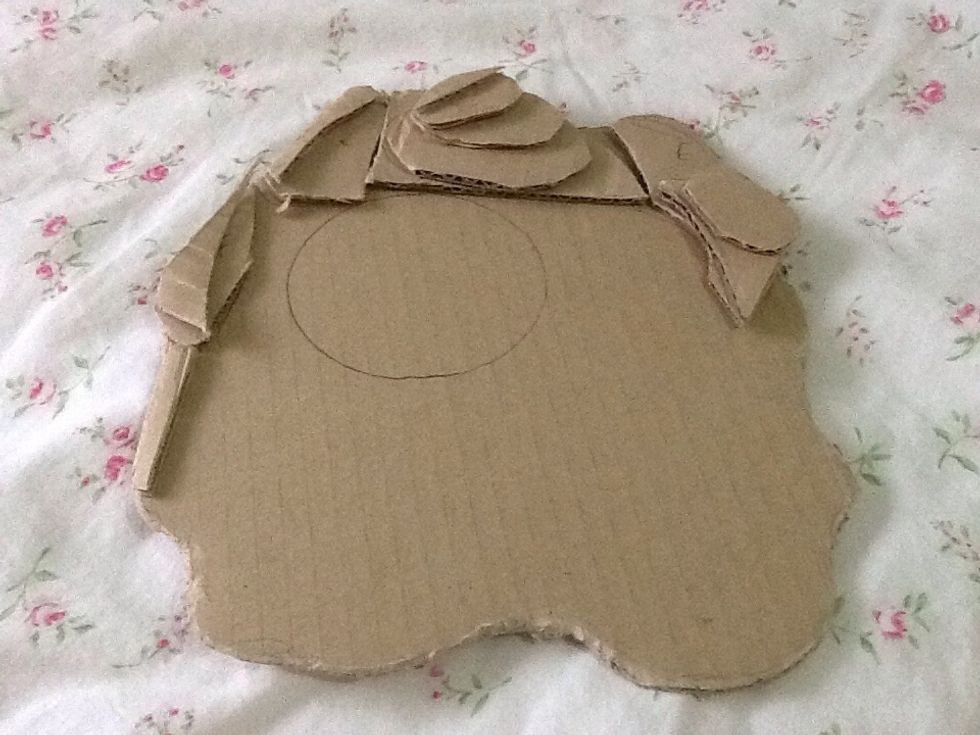 Using more cardboard, cut out smaller pieces to form hills by stacking. You don't have to copy what I've done, just make sure you're satisfied with the positioning. Then glue it on.
Paint in the sand and the sea. Don't worry if it doesn't look great, because your shells are going to be covering most of it.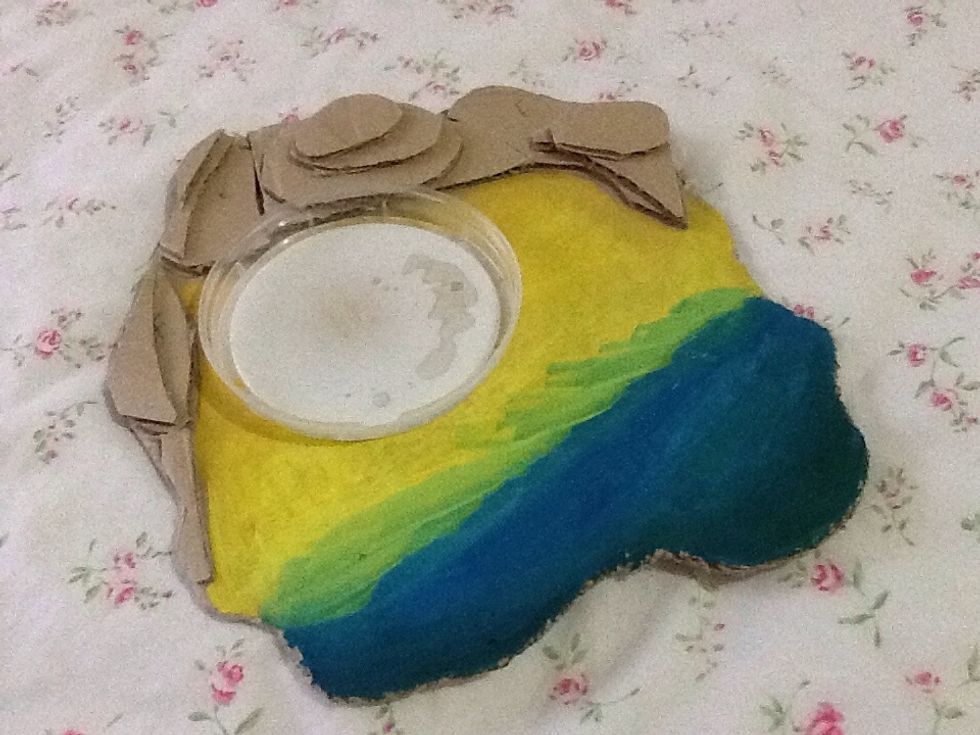 Glue on the "seat" for the candle. I just used the lid off a plastic container. Choose a large lid so that candles of different sizes can fit.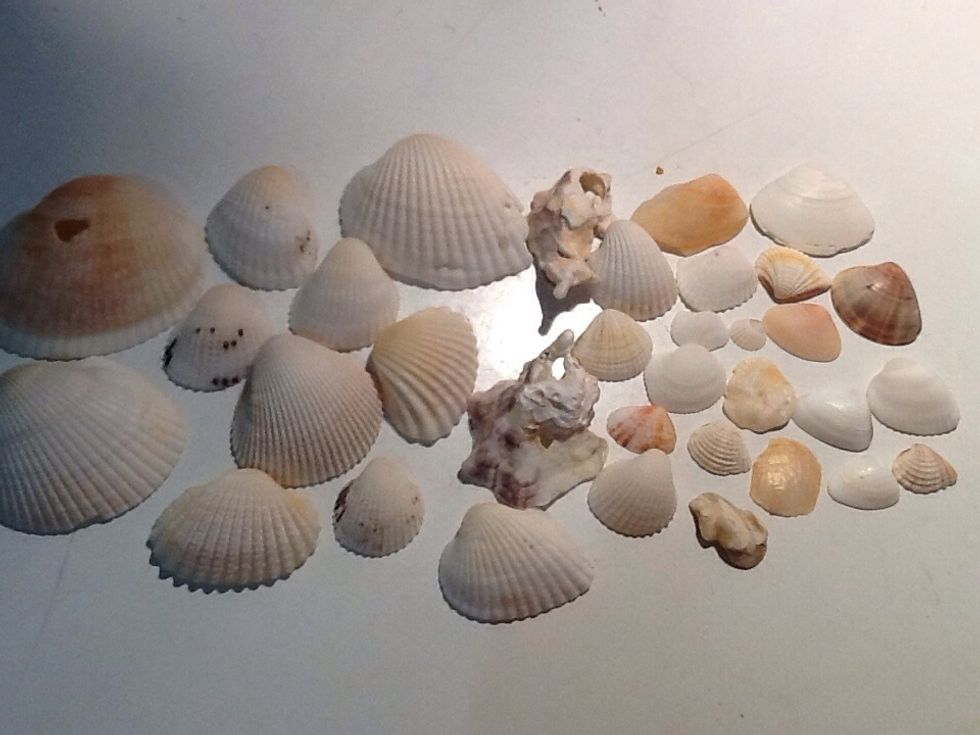 These are the shells I collected from the beach, and it helps if they are different shapes, sizes and colours. I ended up using all of them.
Be generous with your glue and attach them on securely.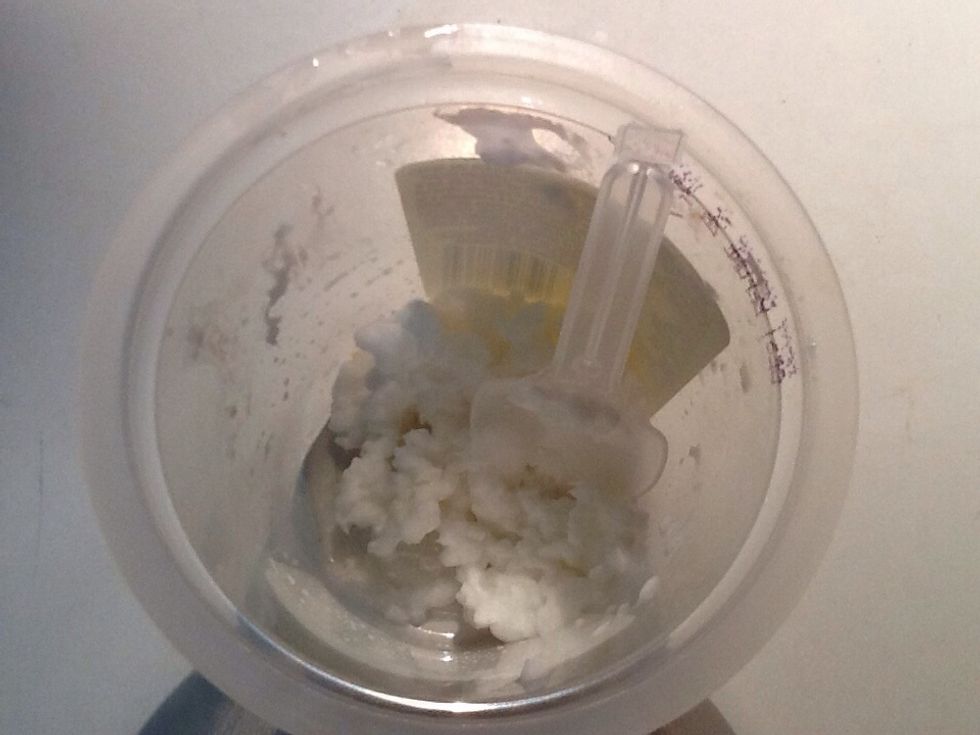 In a plastic container, rip up a few squares of toilet paper, and add equal amounts of glue and water to make a mixture that has a similar consistency to mashed potatoes.
Sorry, I don't have accurate measurements because I just did it on the spot, but it's not hard. Add more or less of the tissue and PVA glue depending on the consistency.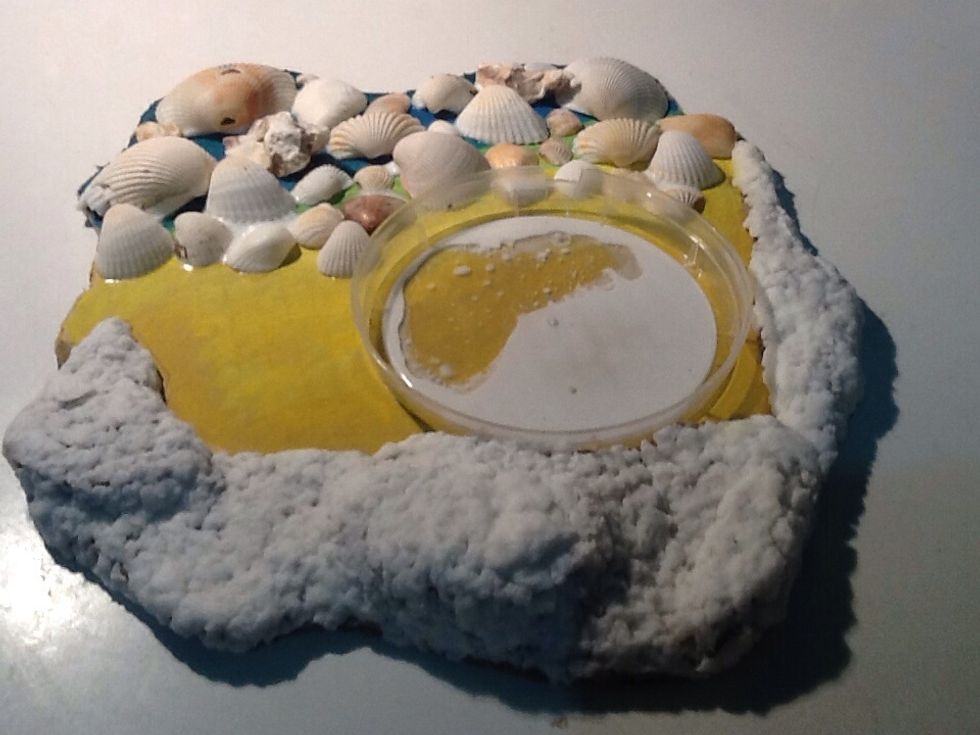 When you have the mixture, use your hands to grab a piece, squeeze off the extra liquid and apply it onto the hills. Don't forget the sides. Then allow it to dry overnight.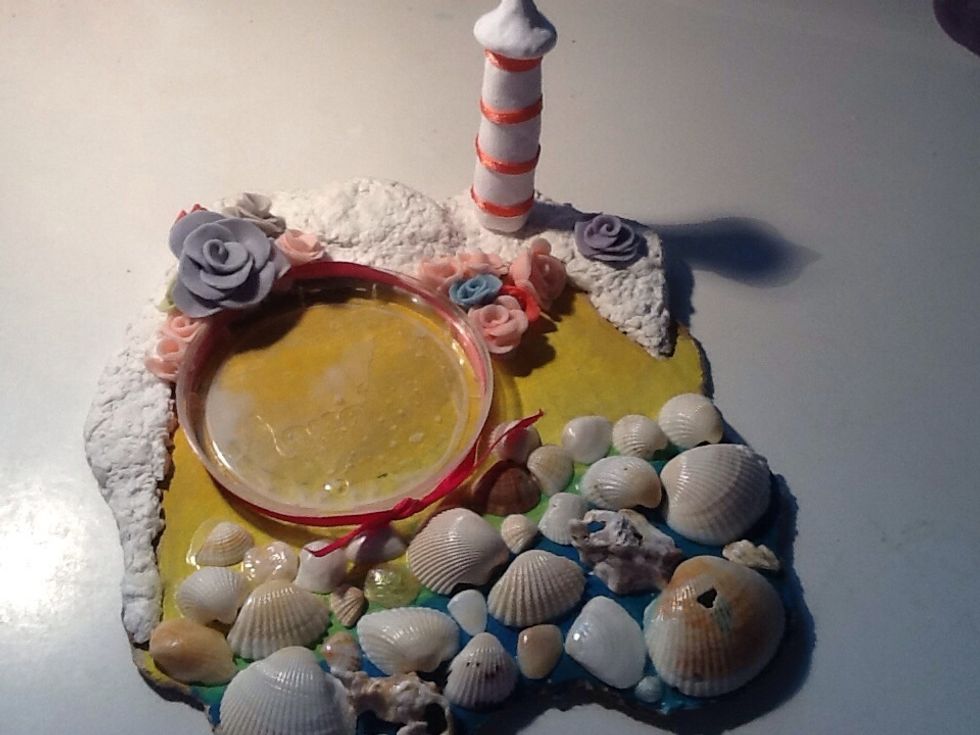 Decorate! I glazed the seashells with clear nail polish to make them shiny, and also tied a ribbon around the candle seat. Out of air-dry clay, I shaped a lighthouse and glued ribbon onto it to give
it more of a lighthouse appearance. Then I made roses using my homemade cold porcelain clay (see guide) and glued those on. I know I'm crazy, it's a beach, but you know, whatever floats your boat..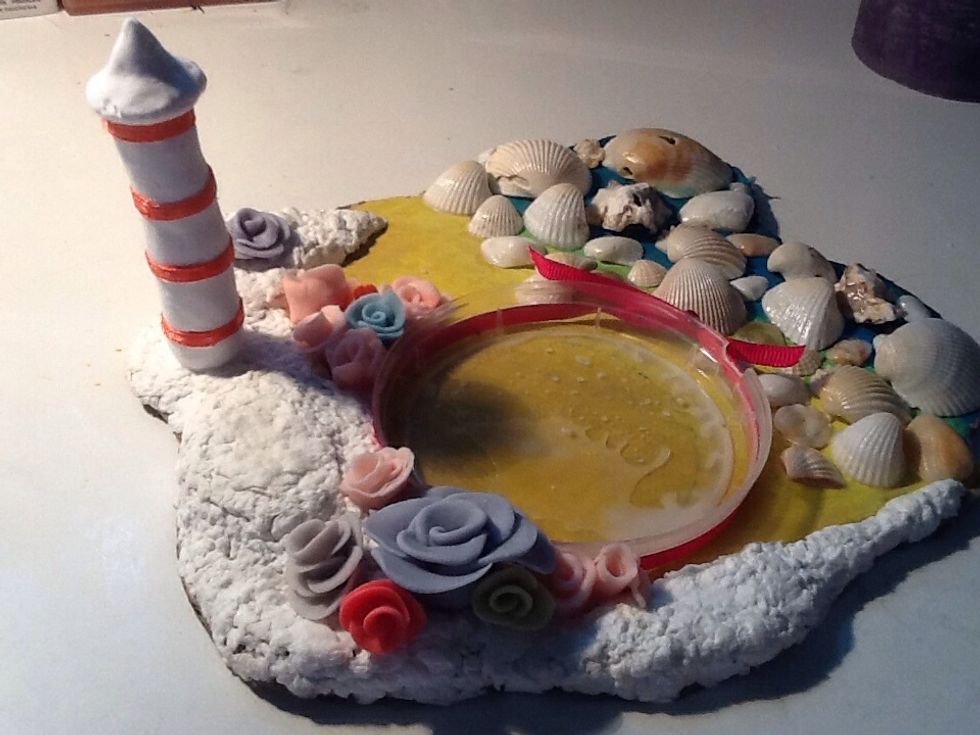 Here are some photos at different angles.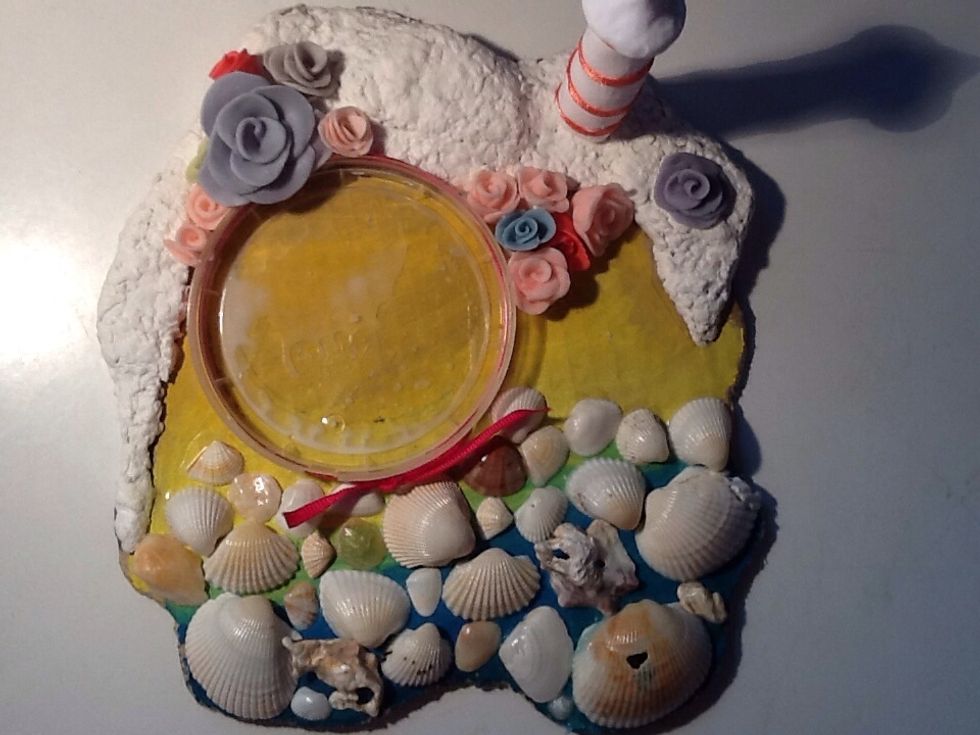 Bird's eye view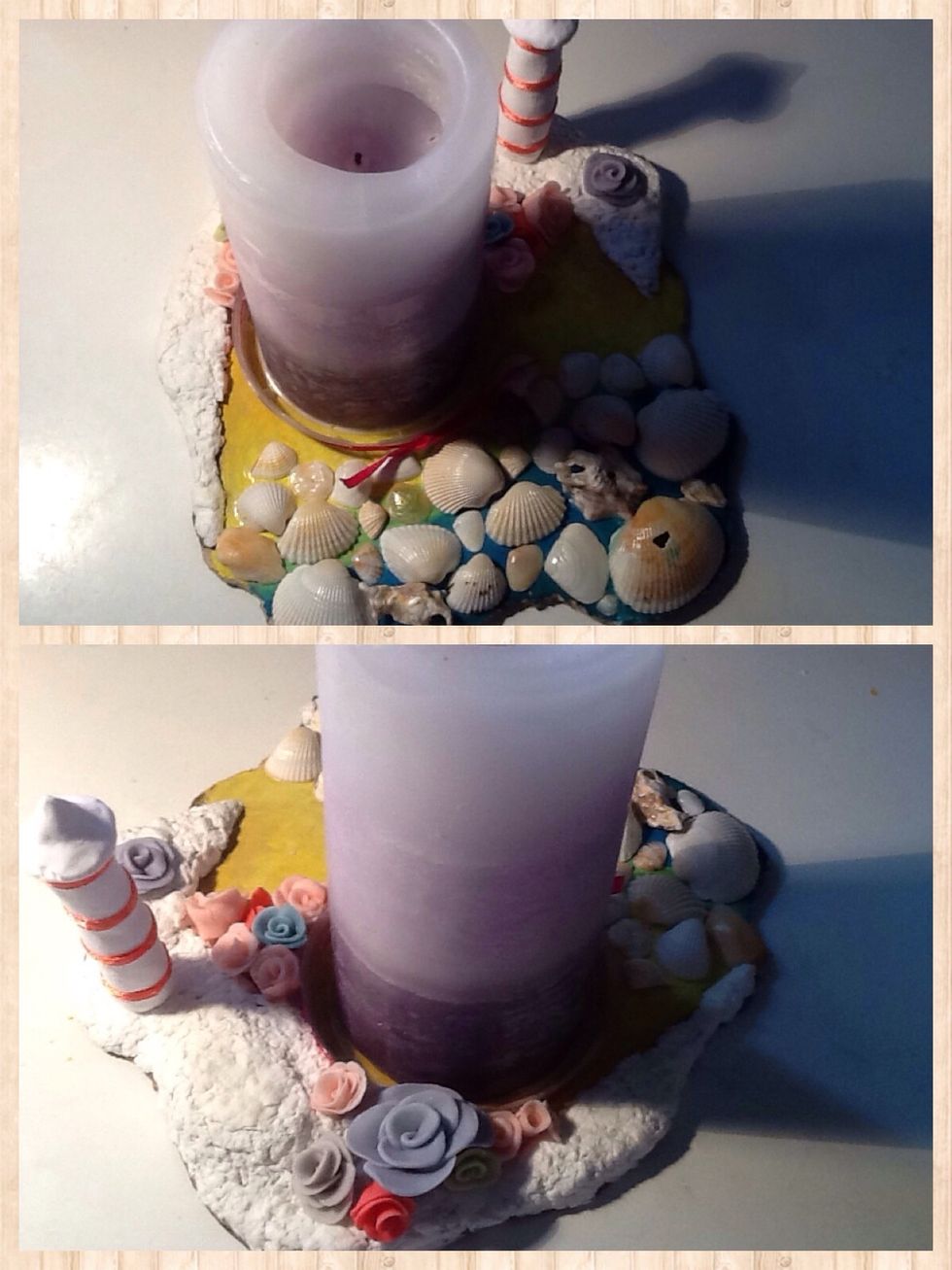 Finally, add your candle(s) in, and VOILA!!! -you're done!
Thankyou for viewing this guide, and I hope you can try making a candleholder yourself. It's not only fun to make and personalize, but it also looks great and works!
cardboard
pencil
scissors
toilet paper
water
PVA Glue
seashells
plastic container
plastic lid
items to decorate with; I used handmade clay items
and ribbon
Evangelina L
Hi there! I love crafting, music, and all things artsy. Follow me on Deviantart @fruitraidercatgirl