Don't you dare pay to keep up your bangs every two weeks!!
30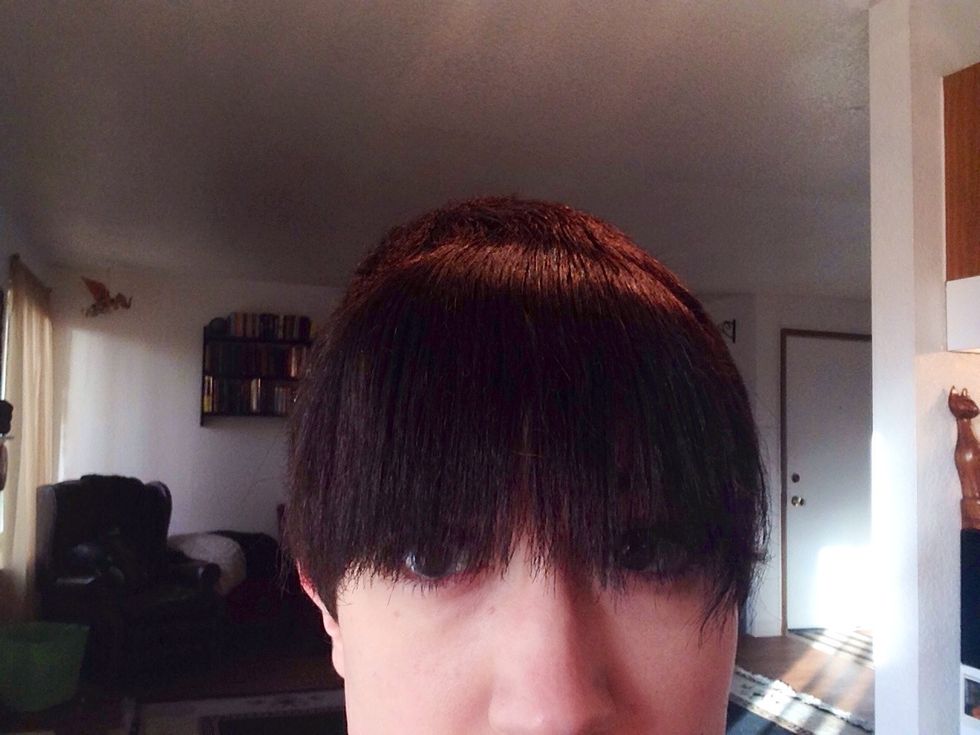 Start with fresh clean DRY hair. Brush hair straight across face. (If bangs are not already established and hair is long. Just cut straight across to this length first)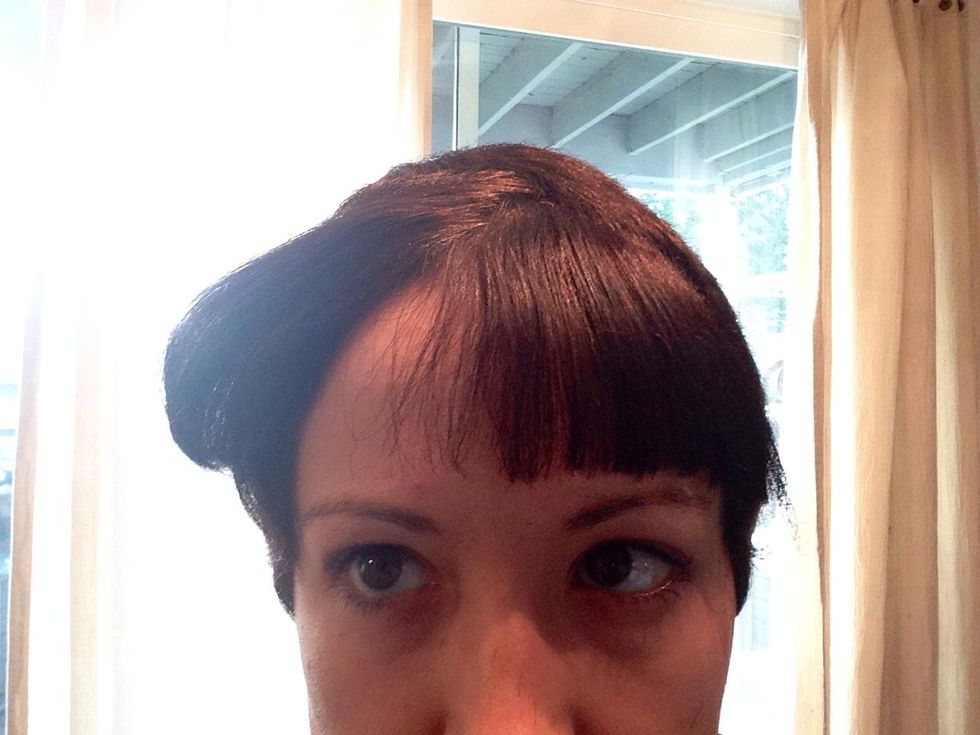 Now part bangs and start from one side slowly cutting.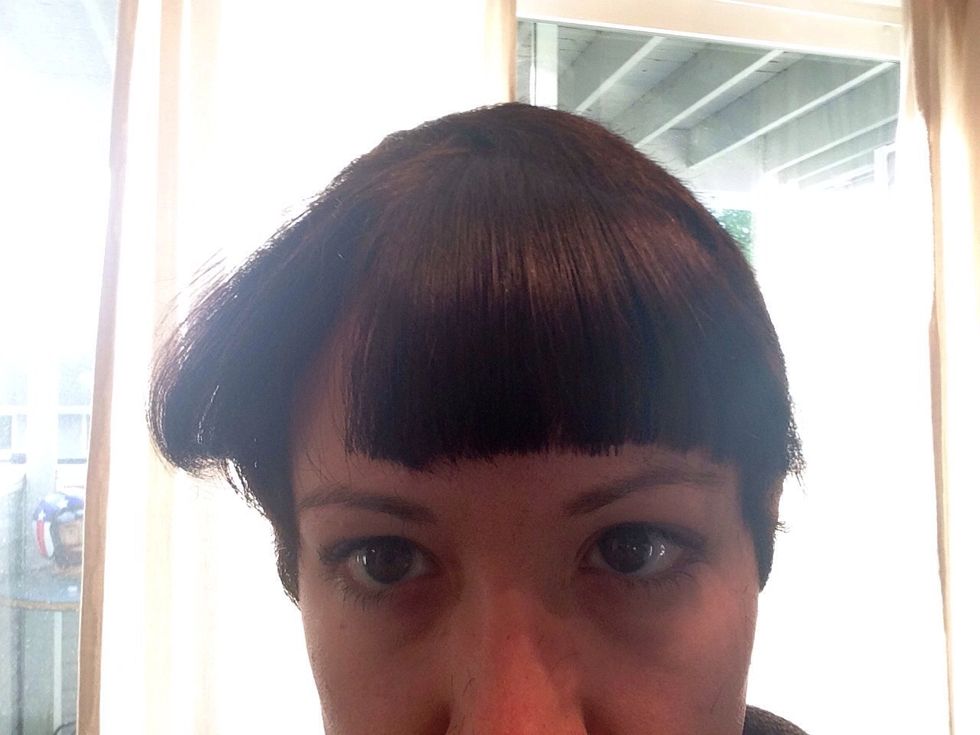 Add more hair. I straighten each time. Keep cutting to make an even line.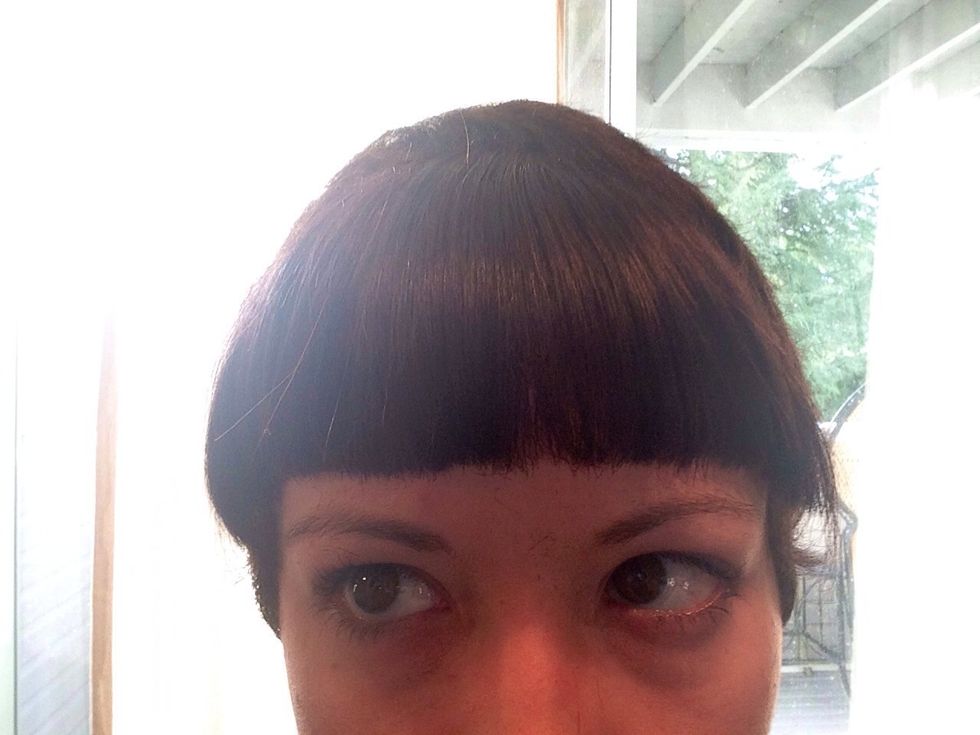 Keep cutting till all straight. Remember: You cant redo. So cut long, and restart if not short enough.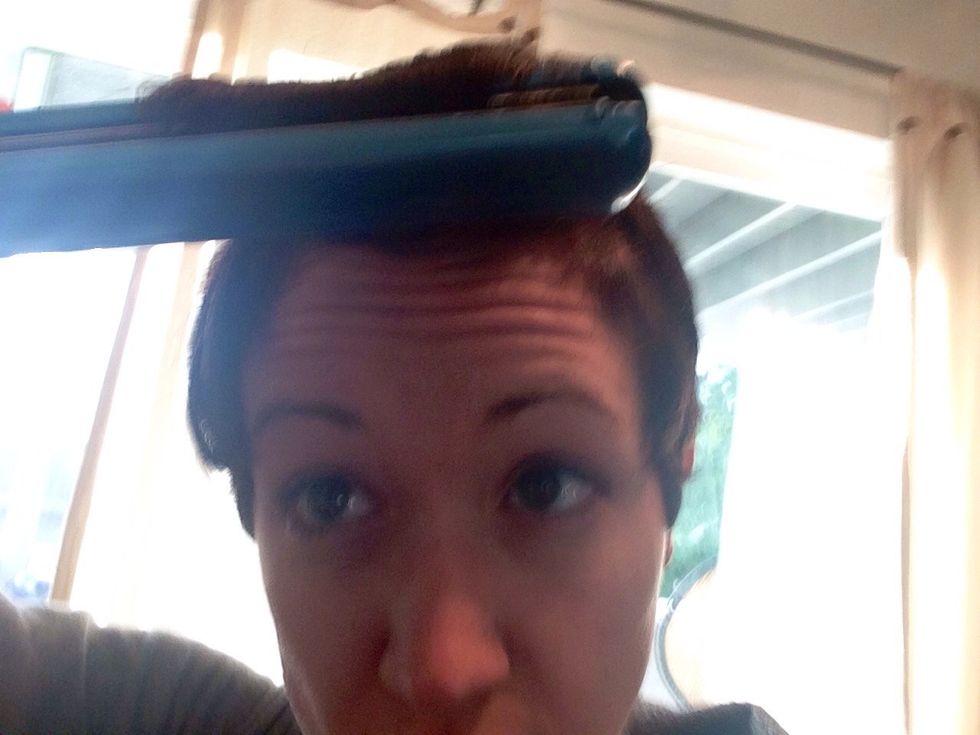 Now use straightener to curl all bangs together.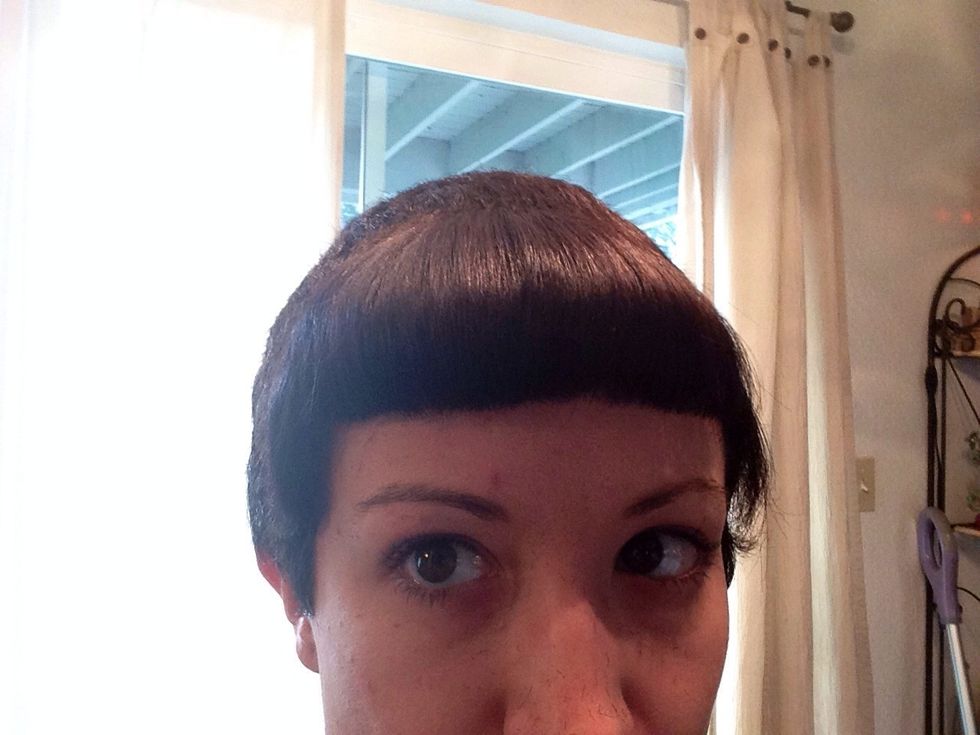 Trim any stray hair and shorten if needed.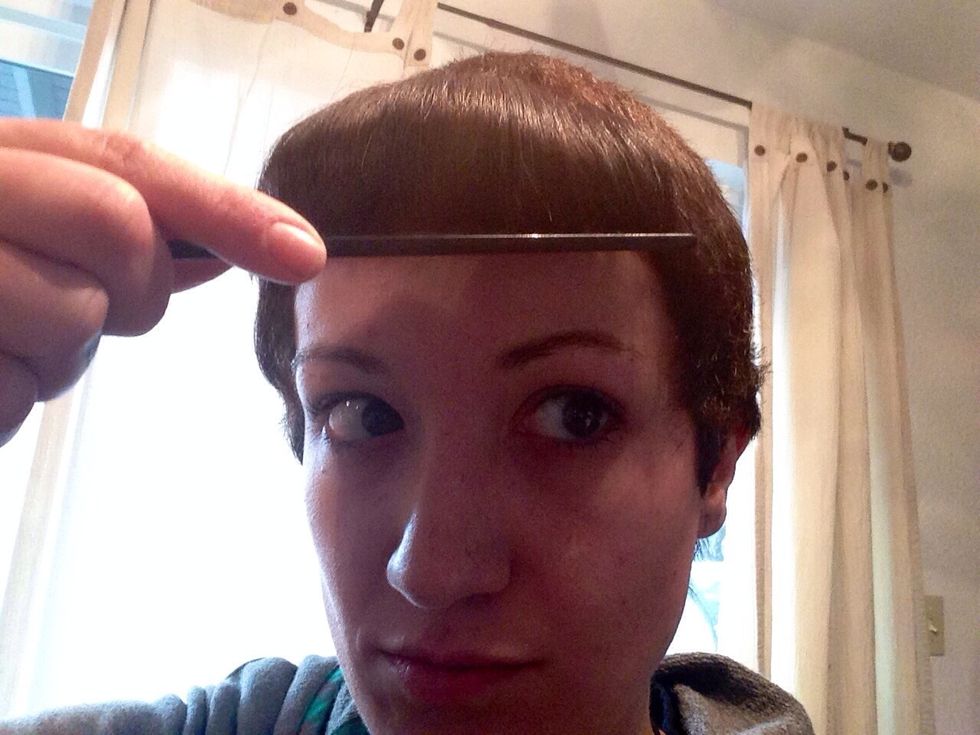 Spray on a good hairspray settler and tap up with a comb.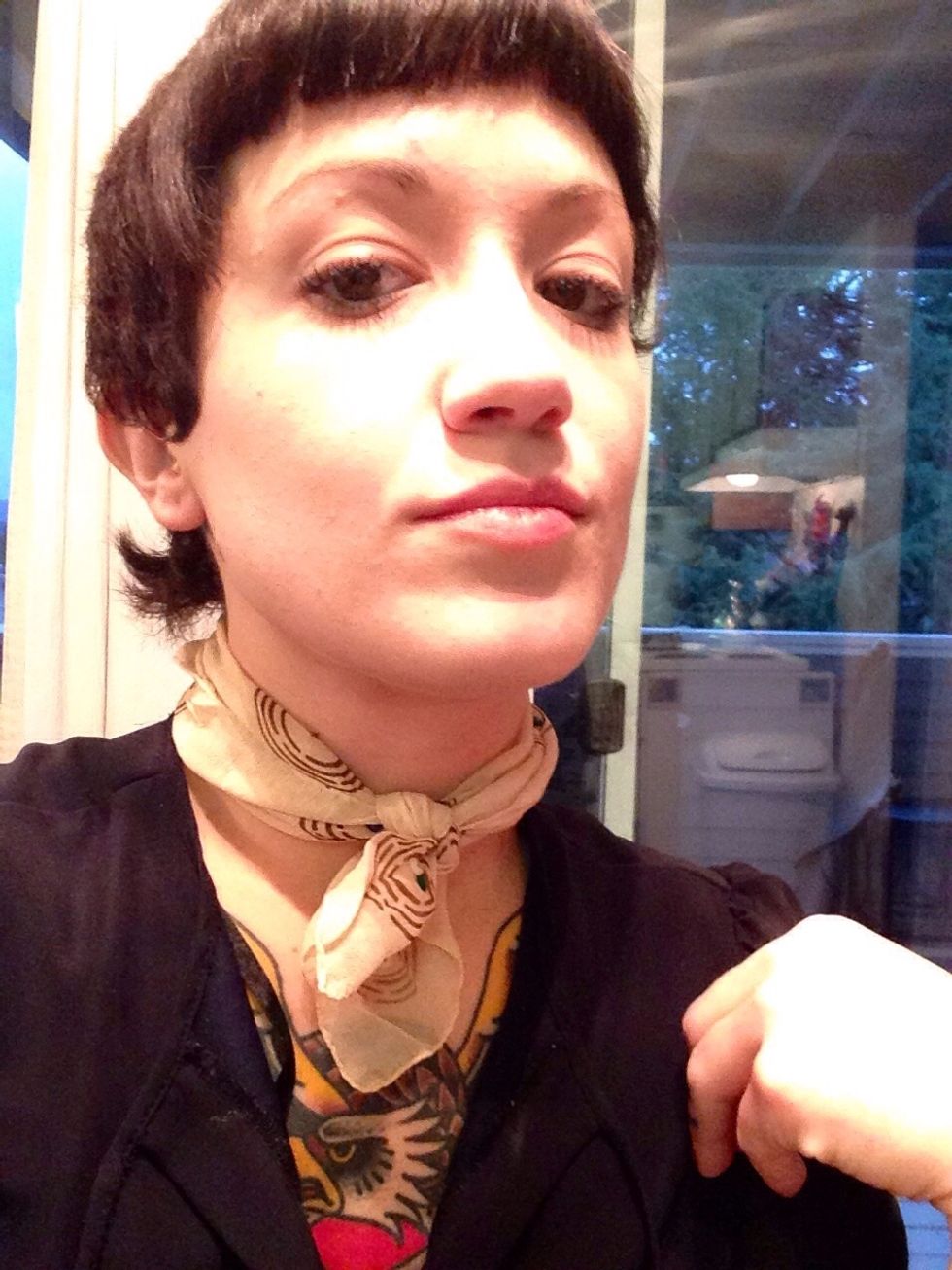 Go get some traditional tattoos and red lipstick, and you are set!
If you are not talented with scissors, just remember you can always get these bangs done professionally. Then just keep them up yourself. It's just hair! It will grow back. Wear it like you own it!
Thanks for all the views and follows! I will continue to make more guides!!
Sharp hair scissors
Hair straightener
Hair
Confidence
Hairspray