How to diy low cost tassel tee's for back to school
DIY Low Cost Tassel Tee's for Back to School
11
we teamed up with JCPenney to turn simple, cost-conscious basics for kids and teens into stand-out trendy pieces for back-to-school. See how easy it is to transform a basic tee with a few supplies.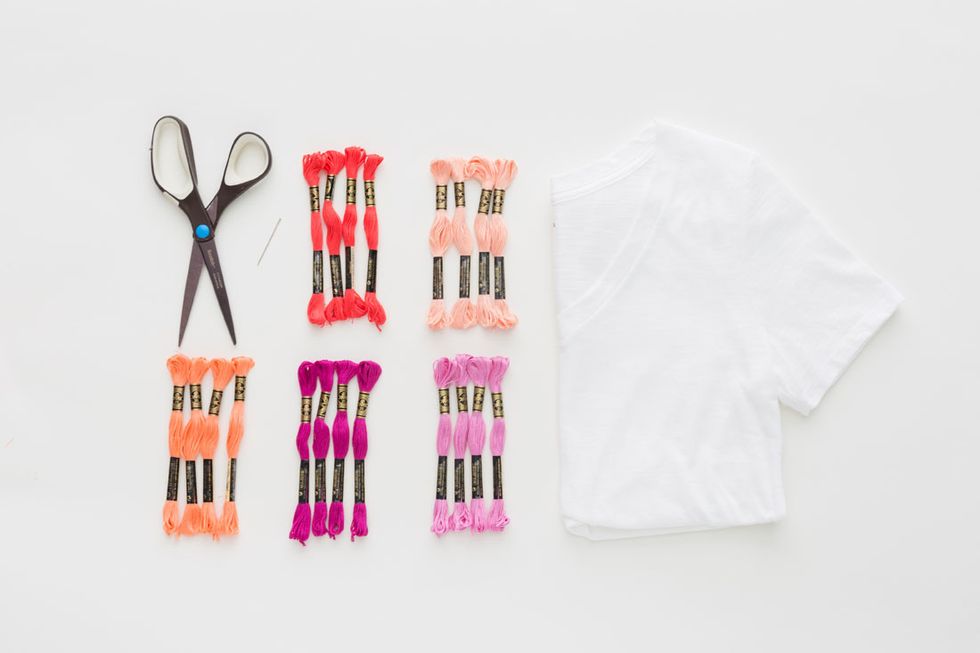 Gather your supplies.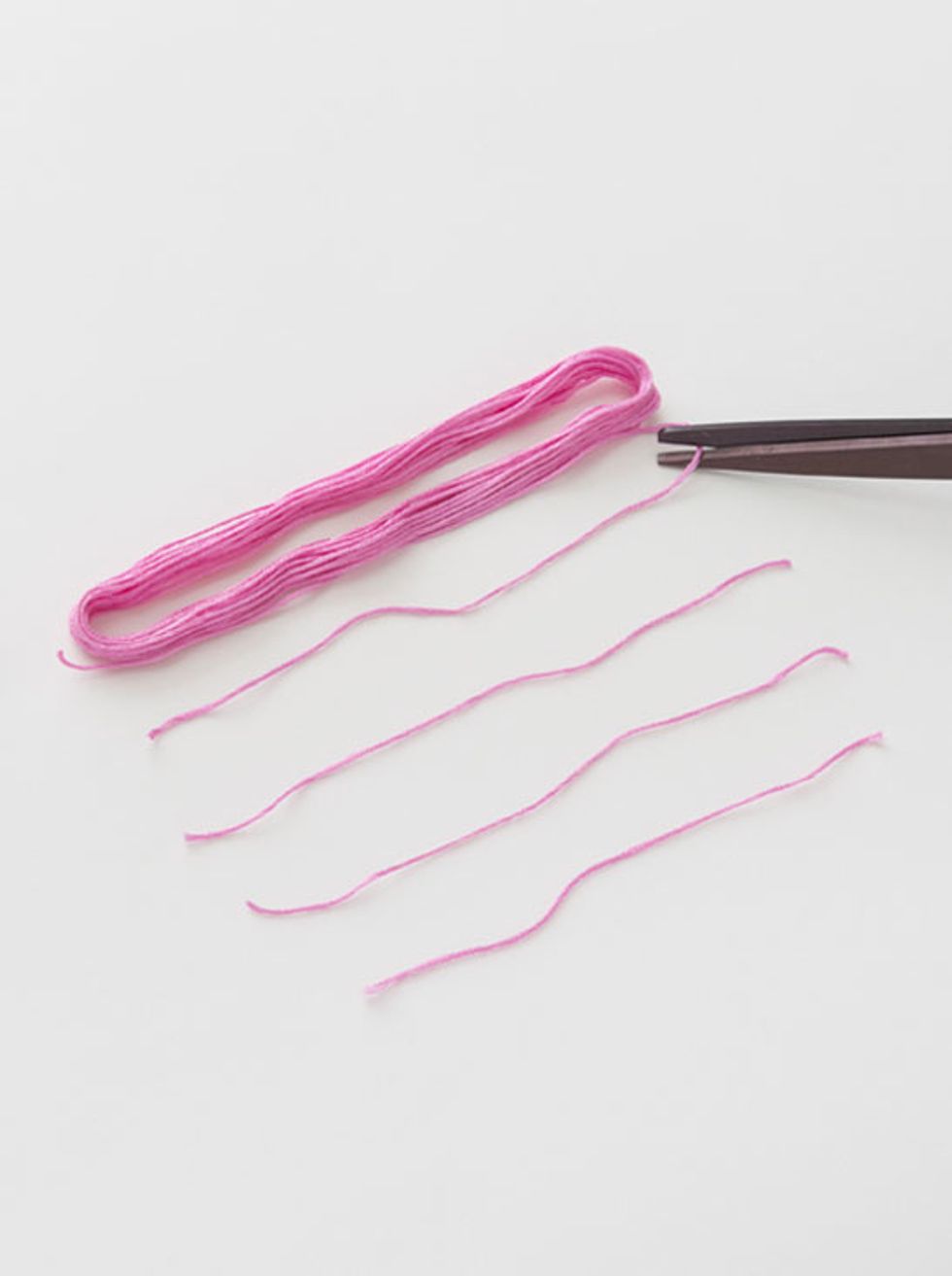 Remove the labels from a skein of embroidery thread and cut four pieces of thread to the same length as the skein.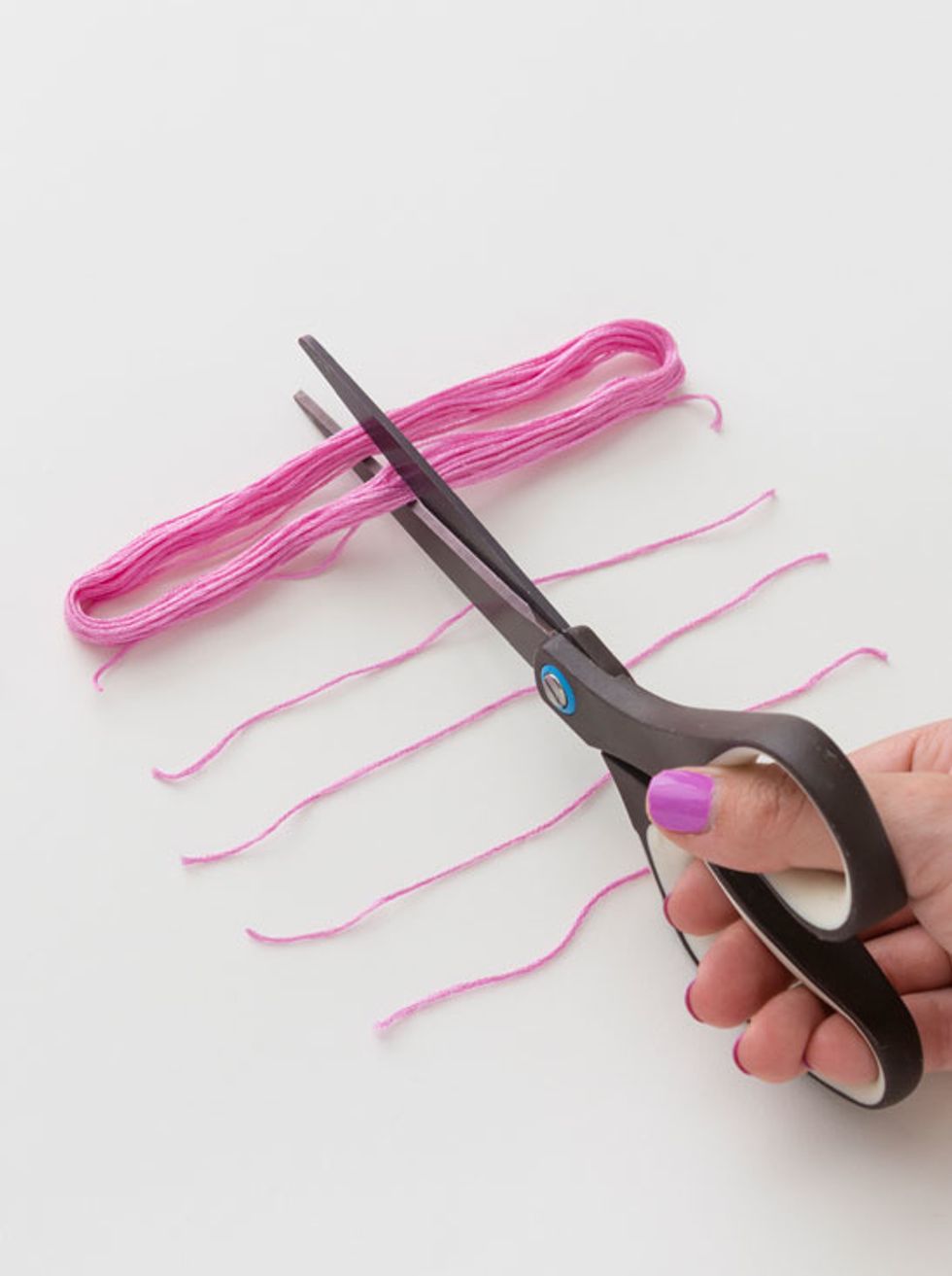 Then cut the rest of the embroidery thread directly in half.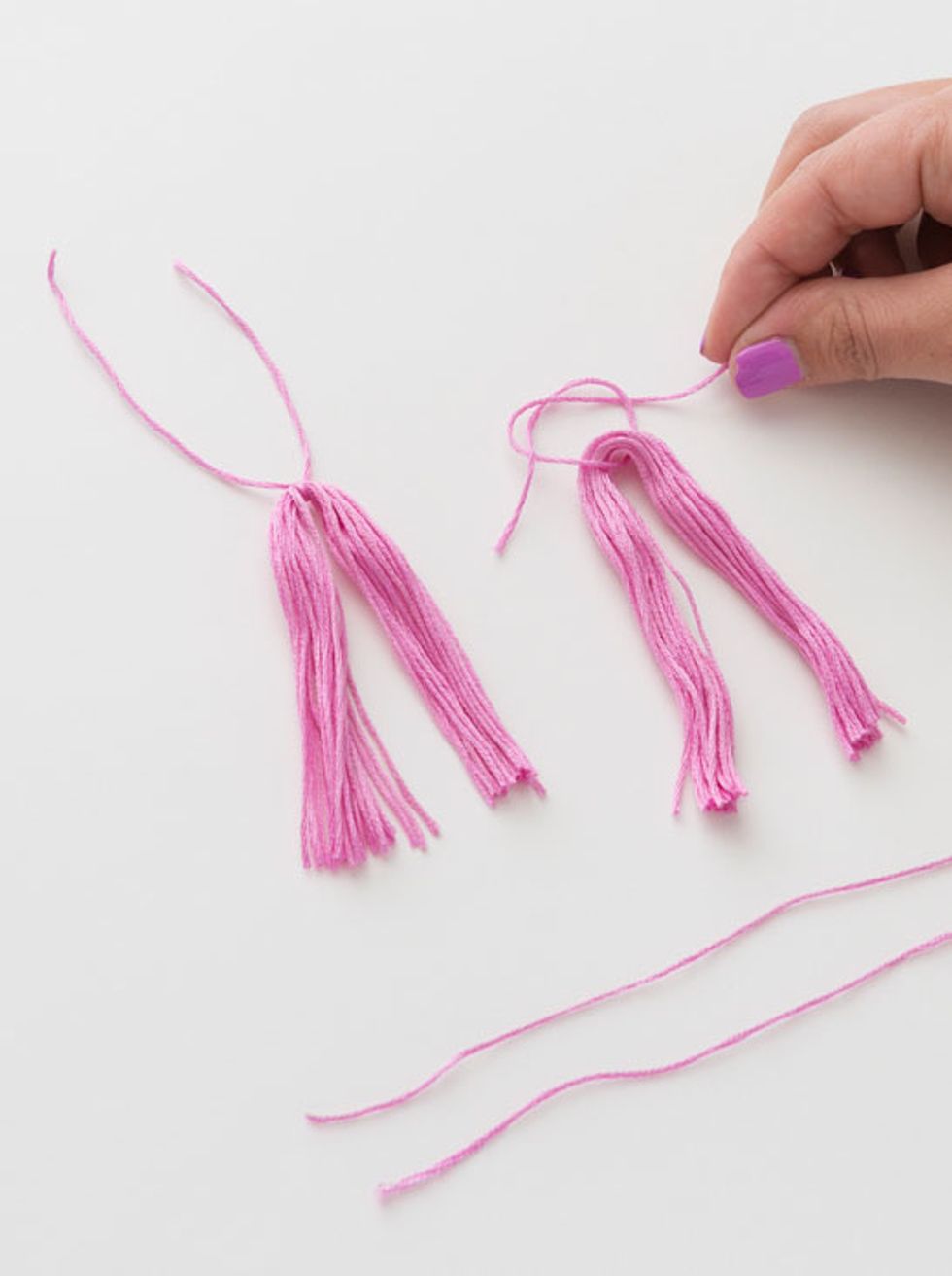 Tie one of the four short pieces of thread around the middle bend of each thread bundle, using a double knot and then leaving the extra ends long to use later.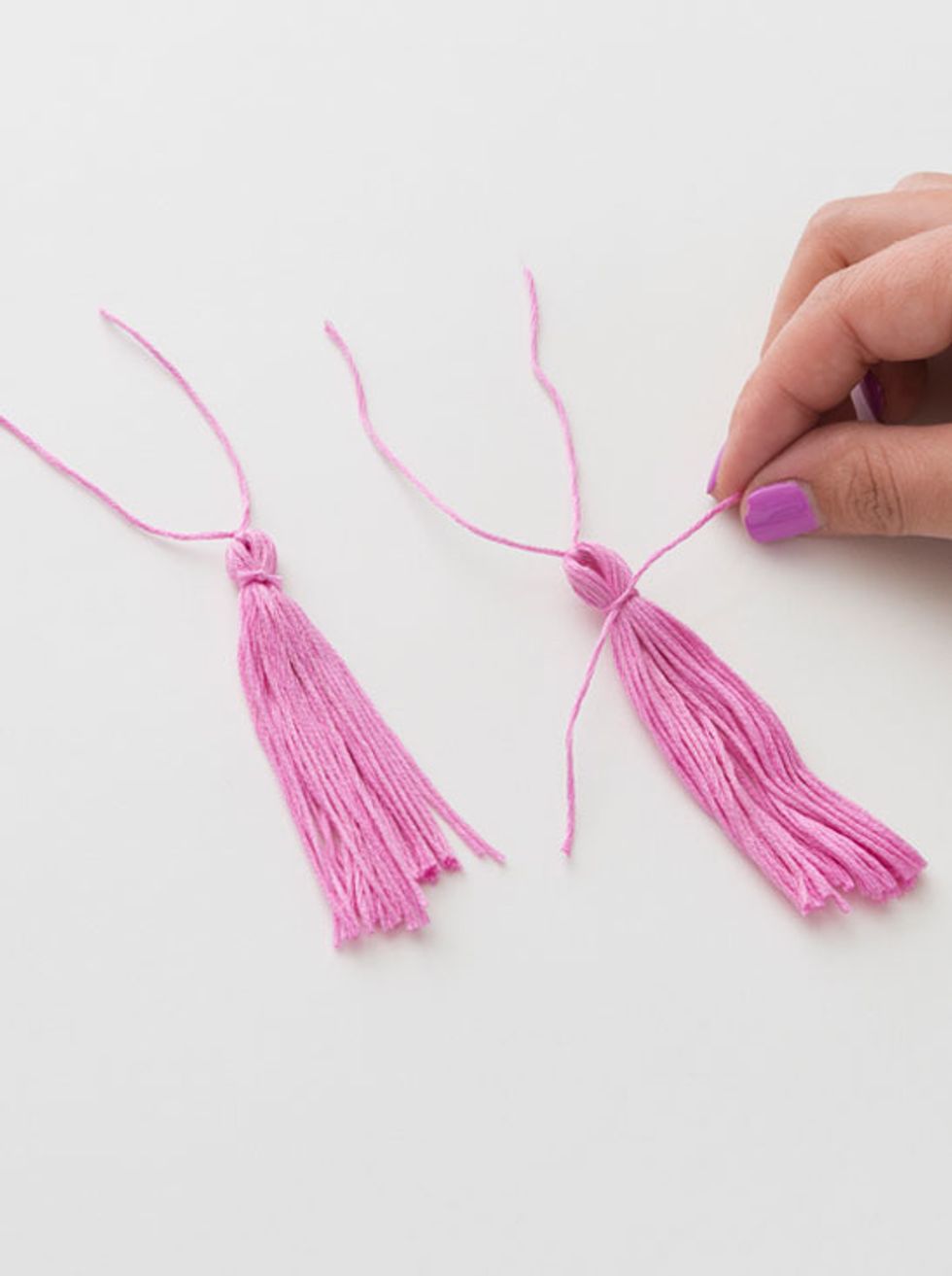 Then tie another short piece of thread around the entire bundle to create the top of the tassel, securing with a double knot and trimming off the extra ends.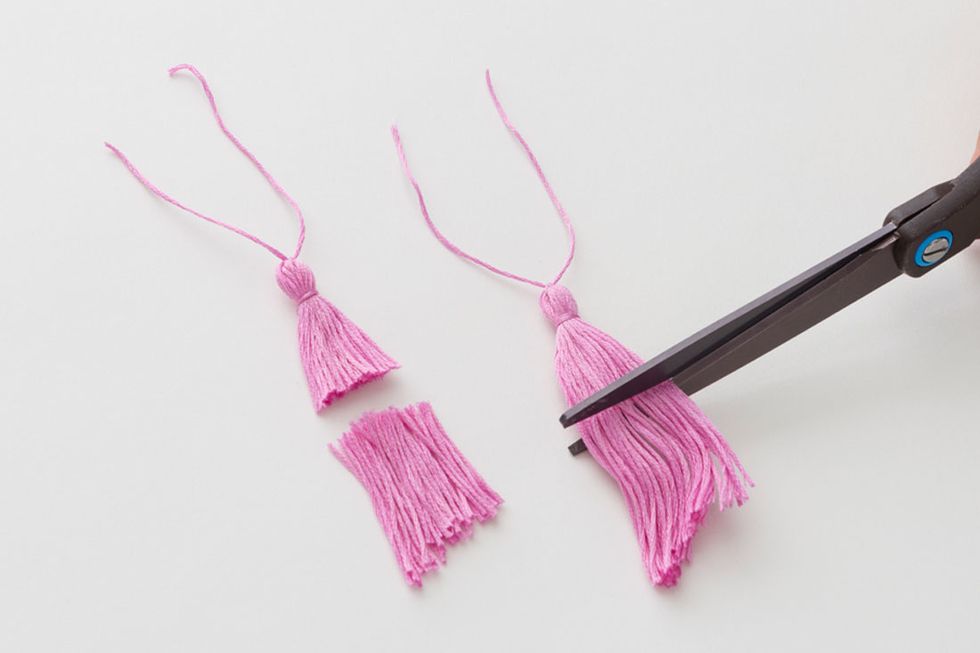 Trim the bottom edge of the tassel down to the length of your choice. We trimmed it to about an inch.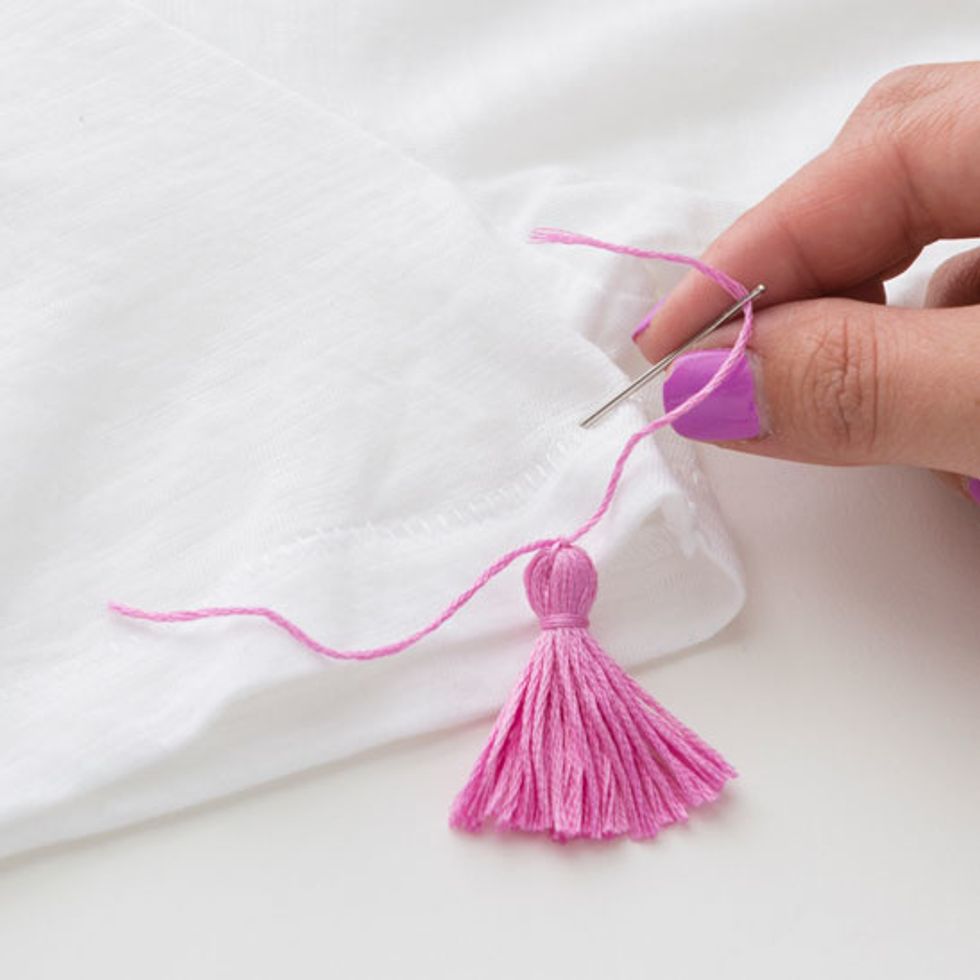 Sew your tassels onto your tee by threading each top thread through your needle.
Then sewing through the shirt from the front to the backside.
When both top threads have been sewn through to the backside of your tee, tie them together in a double knot.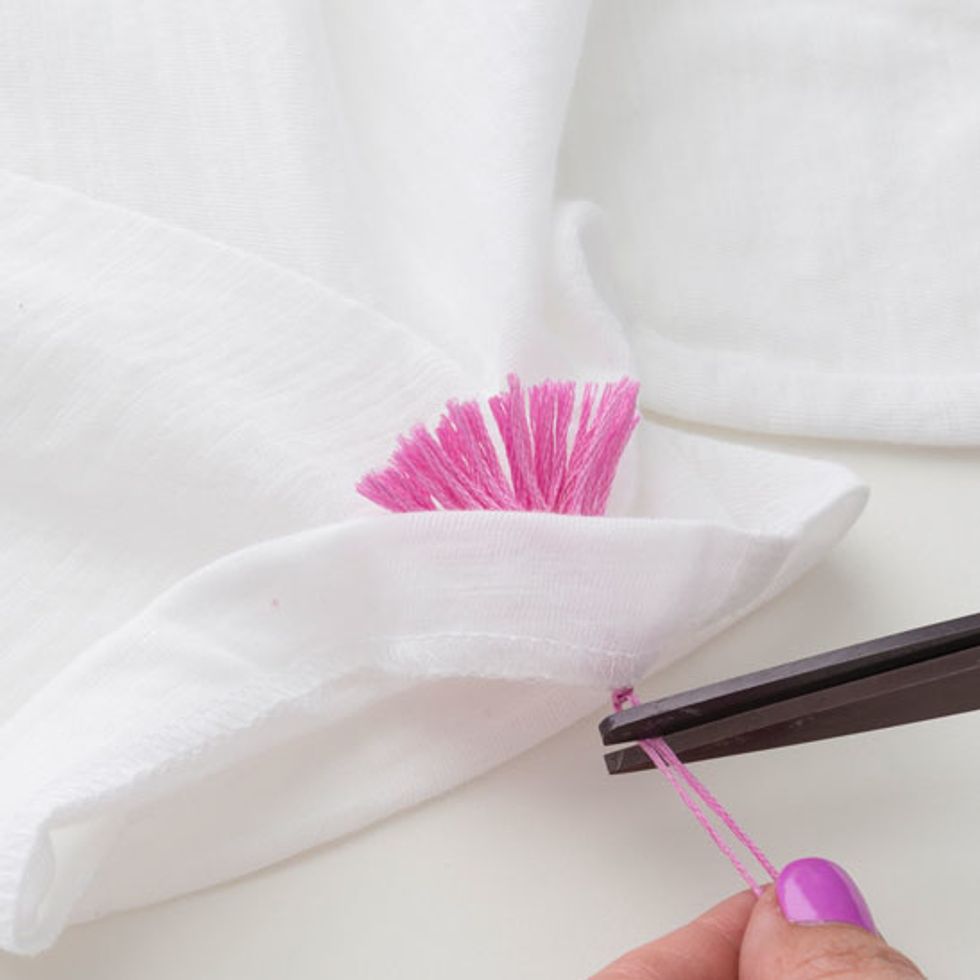 Then trim with scissors.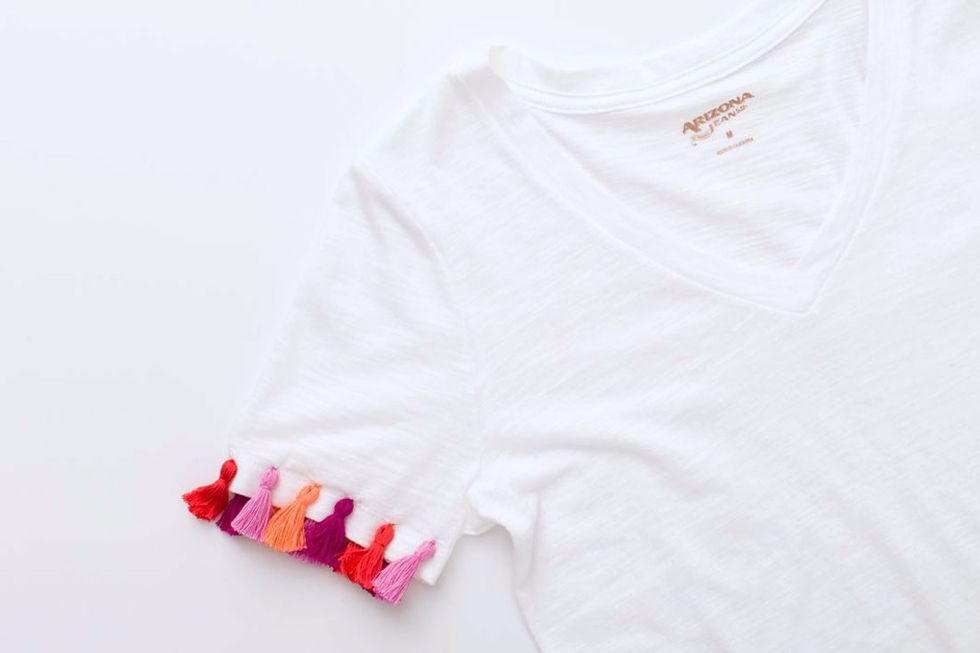 Repeat to add a row of tassels to the ends of your sleeves, bottom hems, or anywhere else on your tee that you'd like to add color and flair!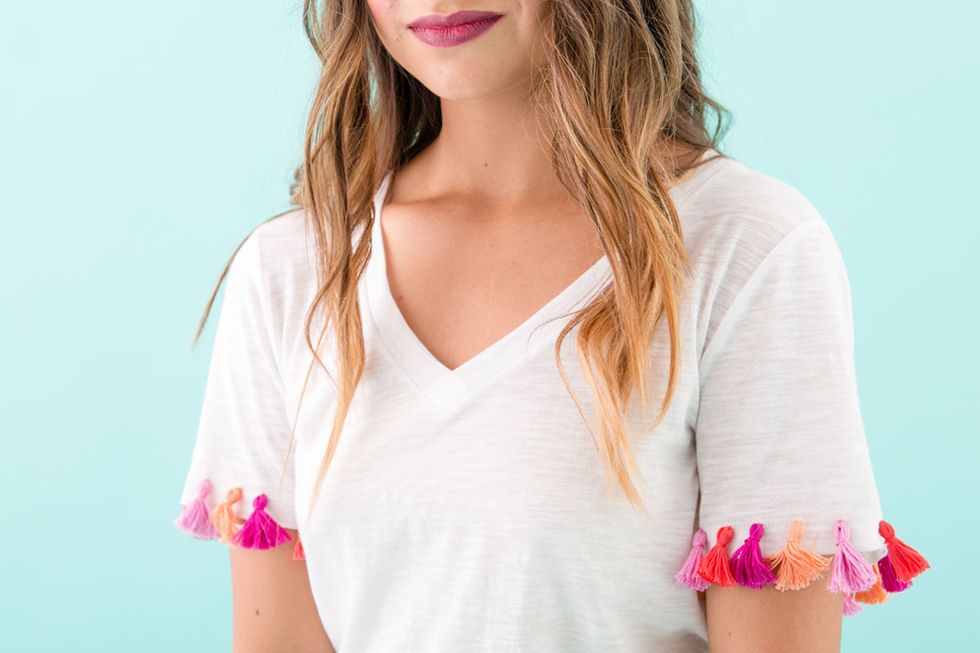 The first of our three beautiful models, Amber, has this tasseled sleeve look on lock for her first day back to school.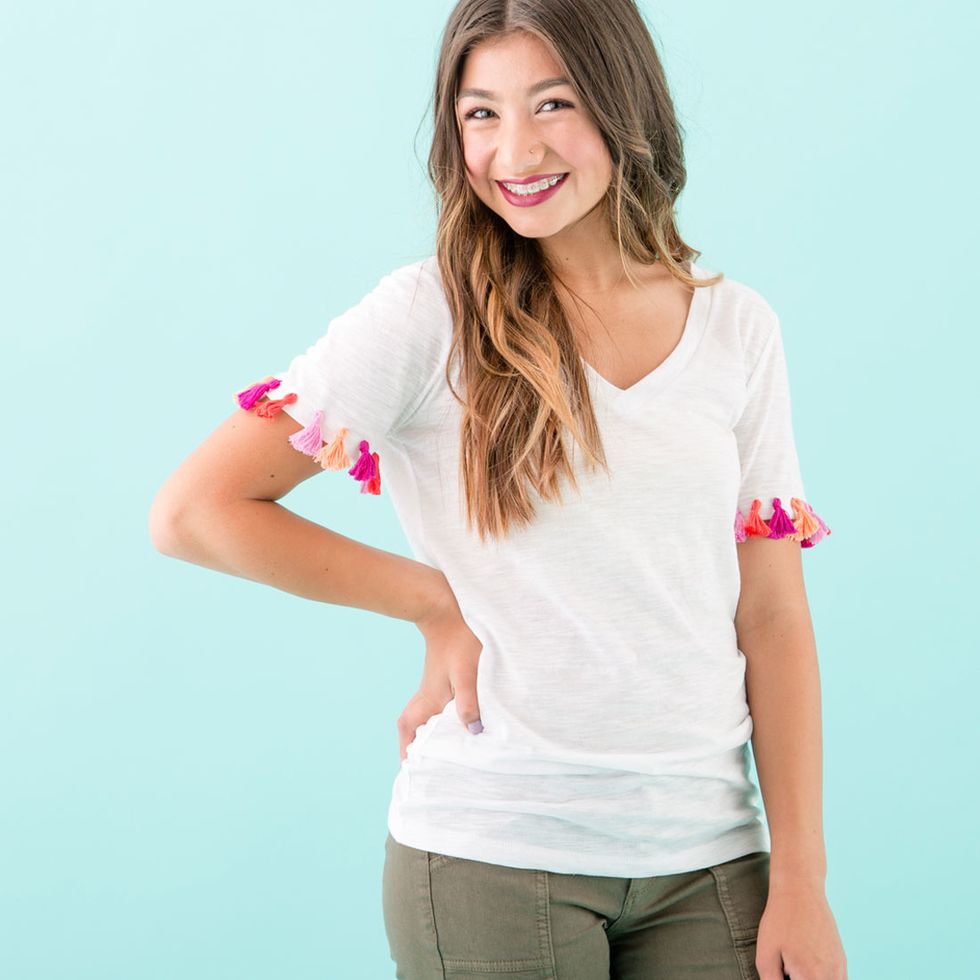 It just goes to show that sometimes the smallest details can make the biggest impact!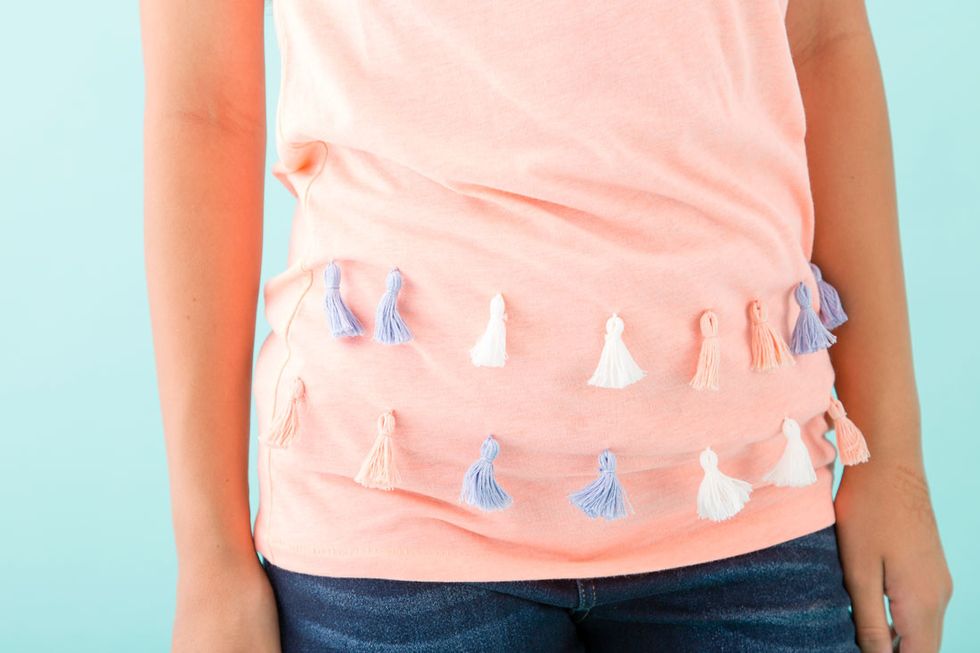 Another version of this tassel party tee. Apply the same steps as before, but attach the tassels to the front of your shirt, so that they lay flat no matter how you style or scrunch your tee.
Arizona Short-Sleeve Solid V-Neck T-Shirt
Embroidery Thread (in assorted colors)
Embroidery Needle
Scissors
B+C
We are the team behind B+C Guides. Feel free to message us if you have any questions or see something that could be improved!