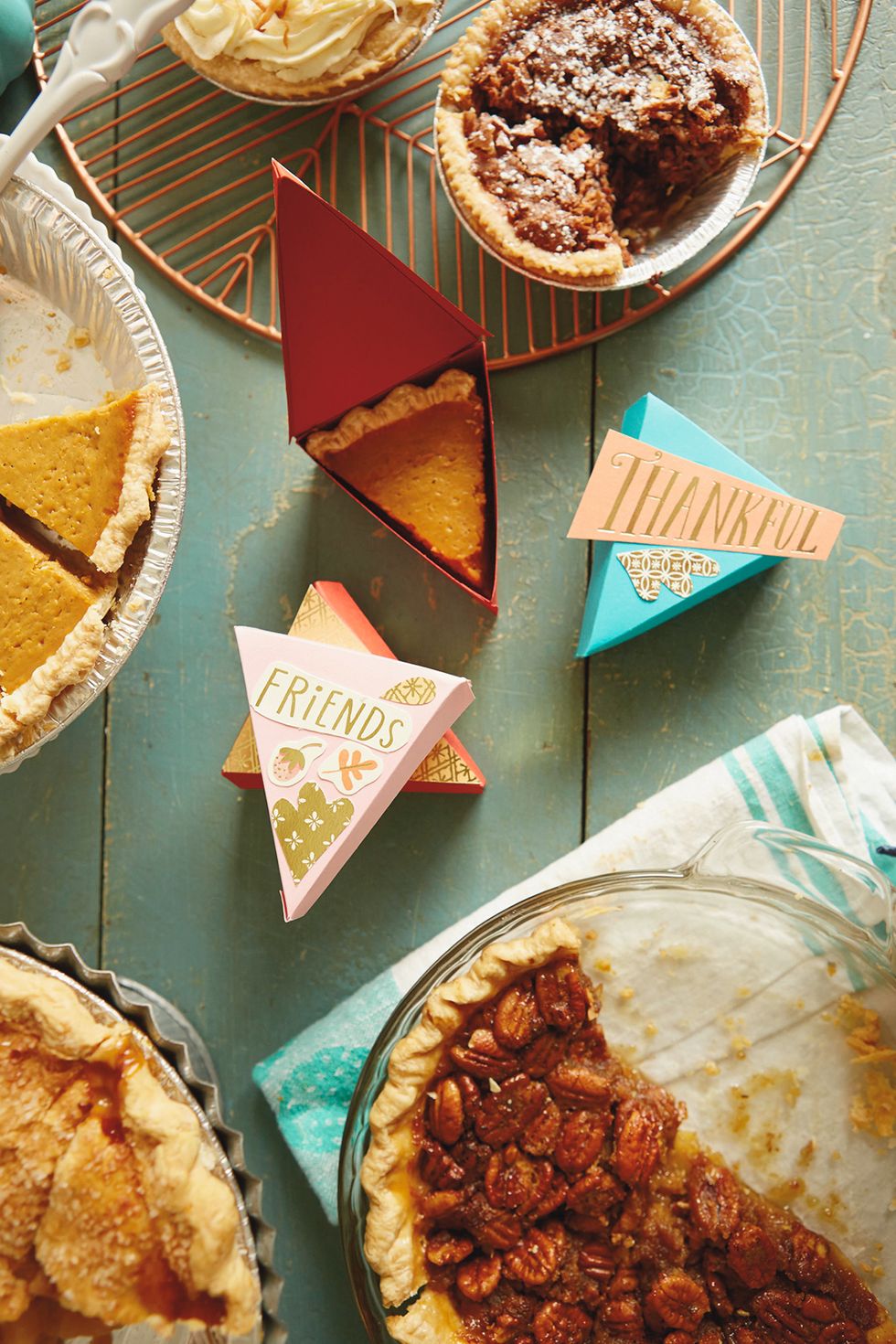 You're bound to have leftovers of pie. Don't let your friends leave without a little midnight pie snack (or next day pie breakfast) by making these easy and adorable leftover pie slice boxes.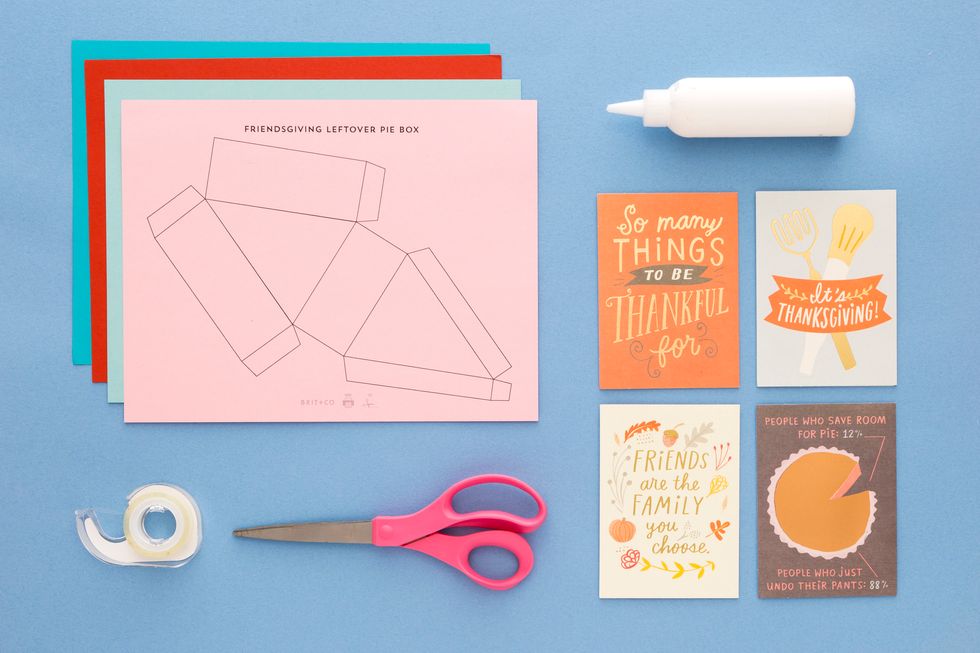 Gather your supplies. Get your printable here: http://bit.ly/2goaCt7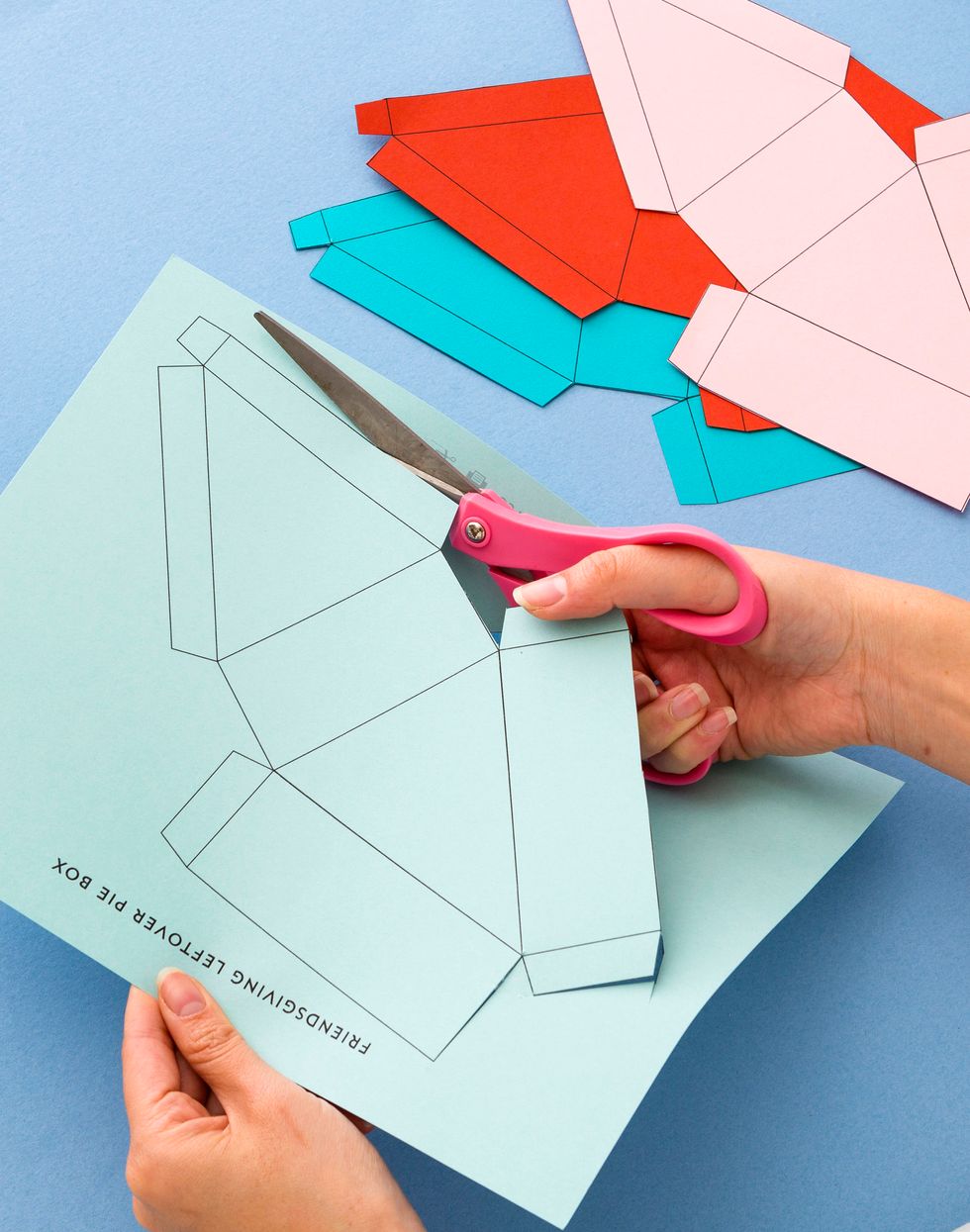 Cut shape out of the pie box printable.
Fold at the lines.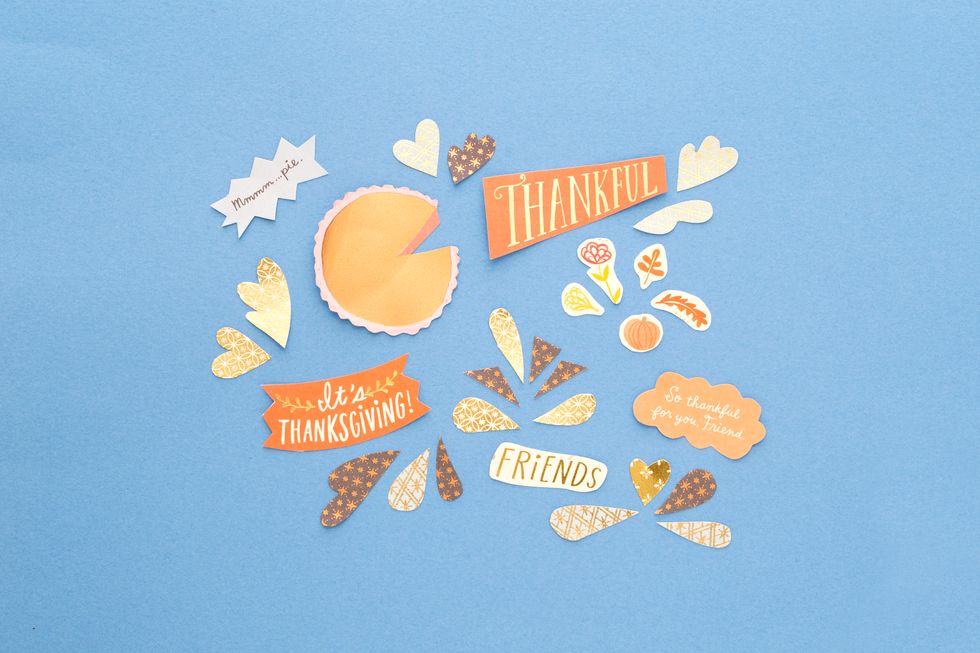 Cut artwork out of cards that you'd want to use to decorate the box. These Studio Ink cards are awesome to repurpose for DIYs *and* have gold foiled patterns inside. http://bit.ly/2bmoVb5
Tape flaps together to form box.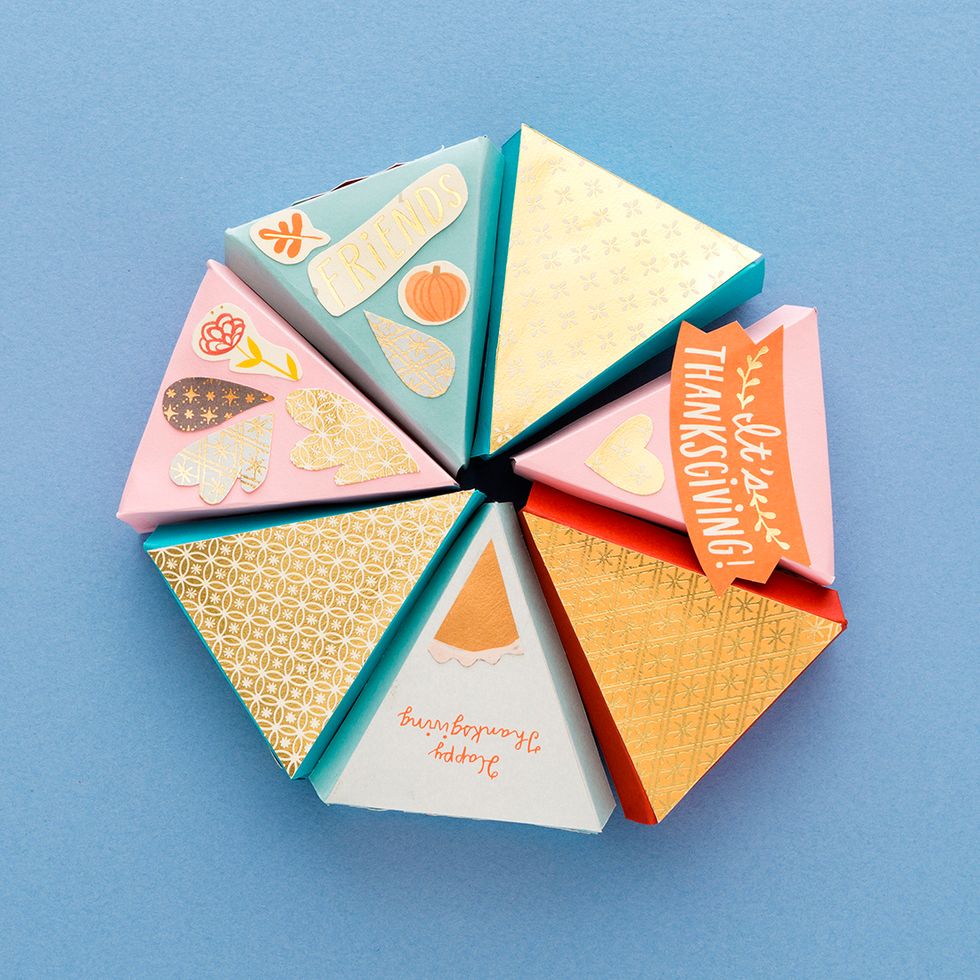 All done!
Pack that pie!
Studio Ink greeting cards
leftover pie box printable printed on cardstock
scissors
double-sided tape
glue
B+C
We are the team behind B+C Guides. Feel free to message us if you have any questions or see something that could be improved!