Hey guys! 👋 Happy New Year! I hope every one had a very exciting Christmas & New Years! 😄 Today I'm going to show you how to make a DIY Happiness Jar & since it's the beginning of 2015 I thought now
would be the perfect time to do this project so I can add to it throughout the year & look through all my notes at the end of the year. 😊 I also thought this would help with me personally when I get
sad that I can look through these & remember all my good memories because I get pretty down sometimes but little things like this tend to lift my spirits & hopefully it will yours too. ❤️
The first thing you're going to need is a mason jar. It doesn't matter what size, this one I'm using is a just mini one. I like these a lot better for projects, rather than full size jars.
Next, pick out some nail polish. I chose two different colors but it doesn't matter-it's up to you & what you want your jar to look like.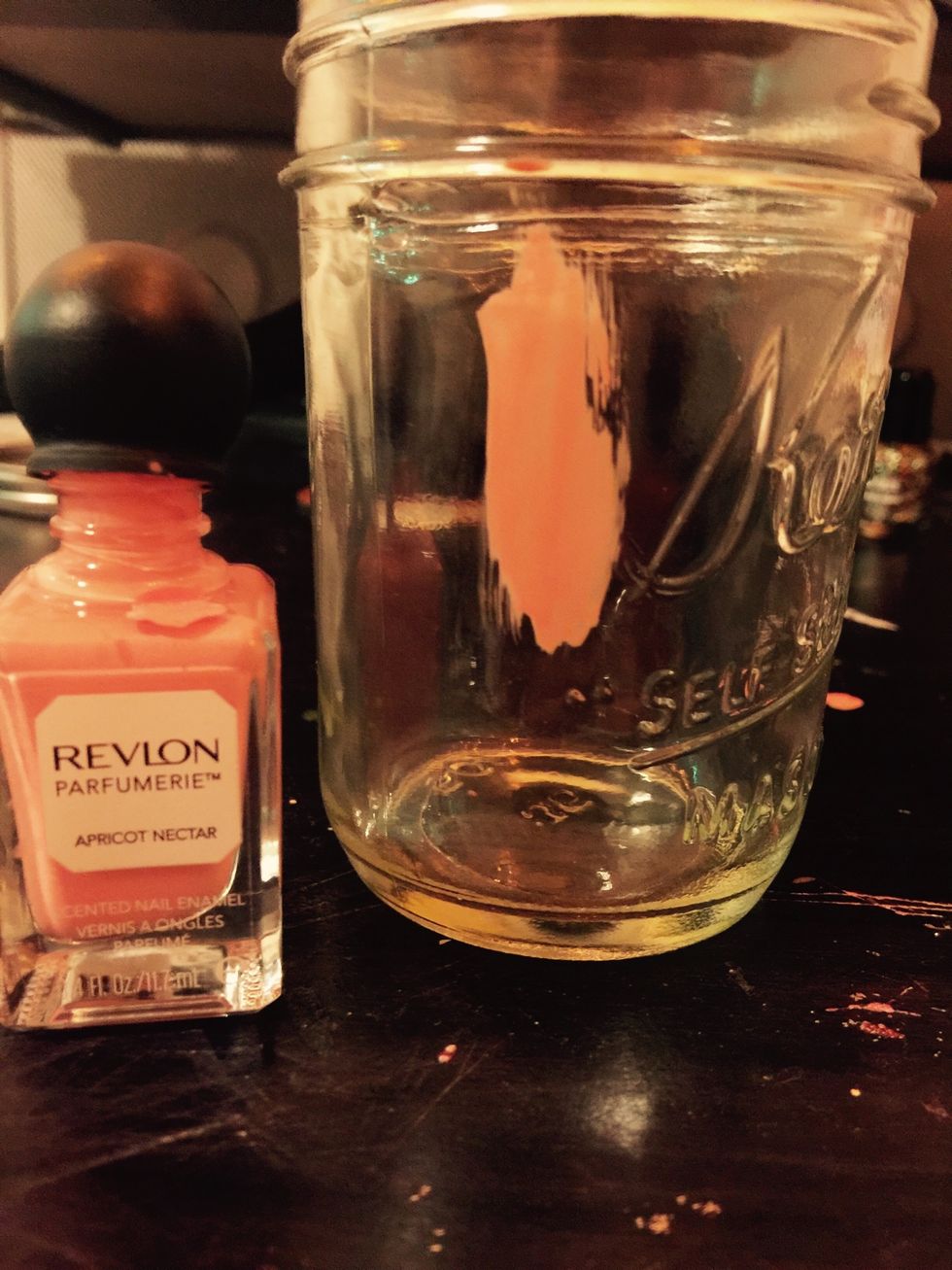 You're then just going to start painting as if you were painting a picture, in up & down motions. Do whatever color & design you want & get creative! You can add patterns, different colors, whatever!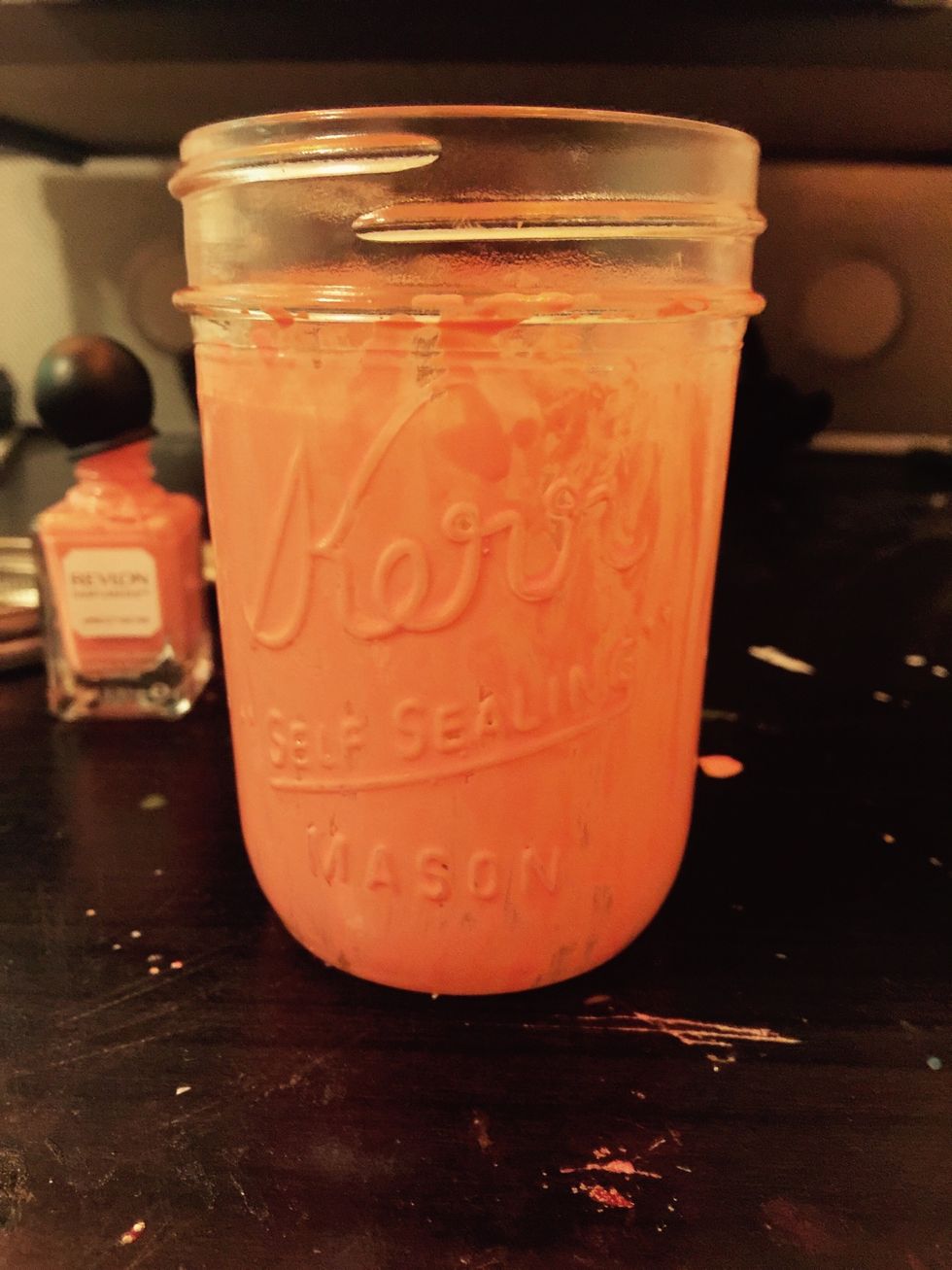 It's up to you how many coats you do, this is after just one coat of nail polish.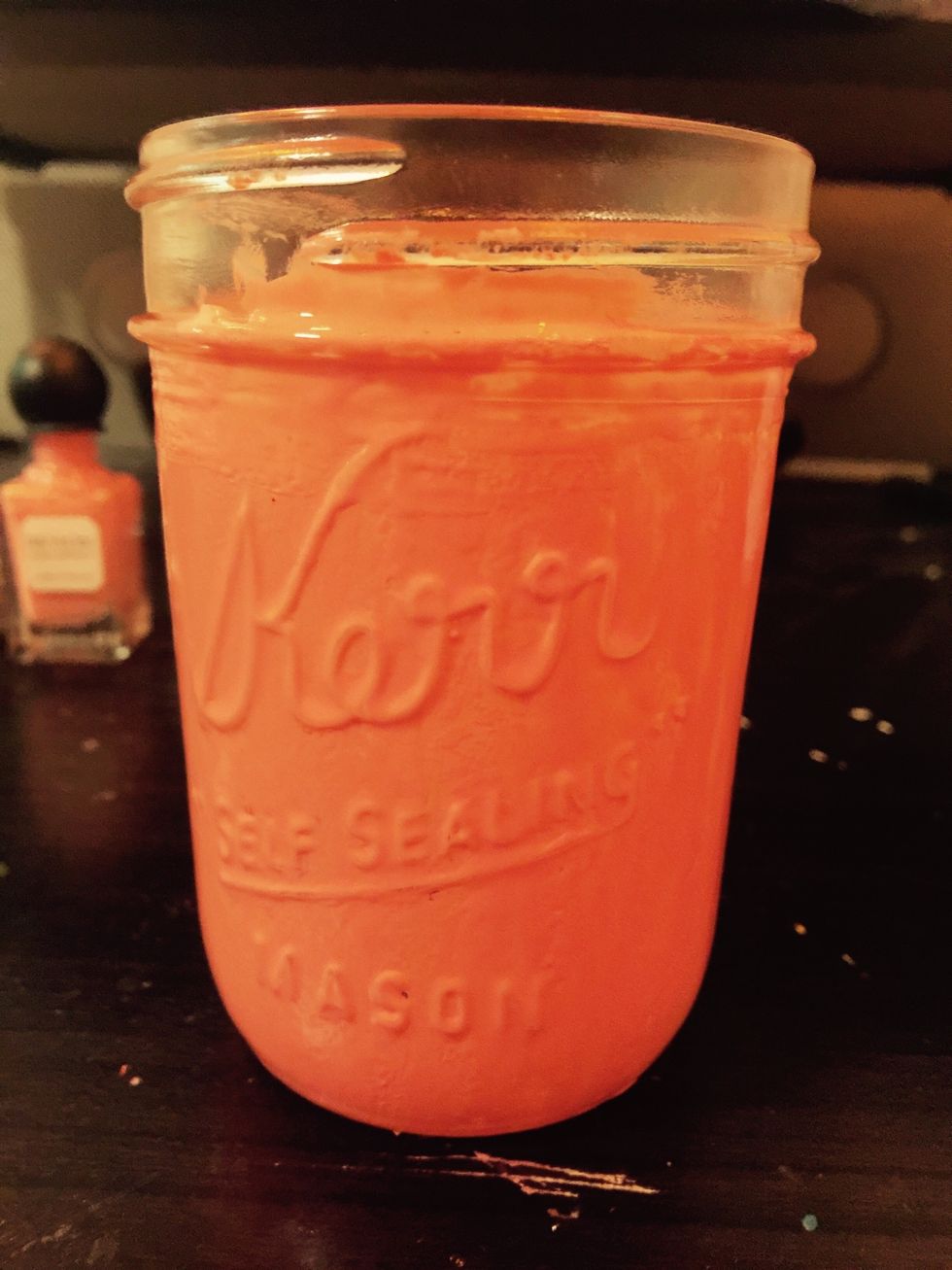 I decided to do 3 coats of nail polish to fill in all the spaces & make the color pop better. I also didn't paint the top because the lid will be covering that, so it doesn't need to be painted.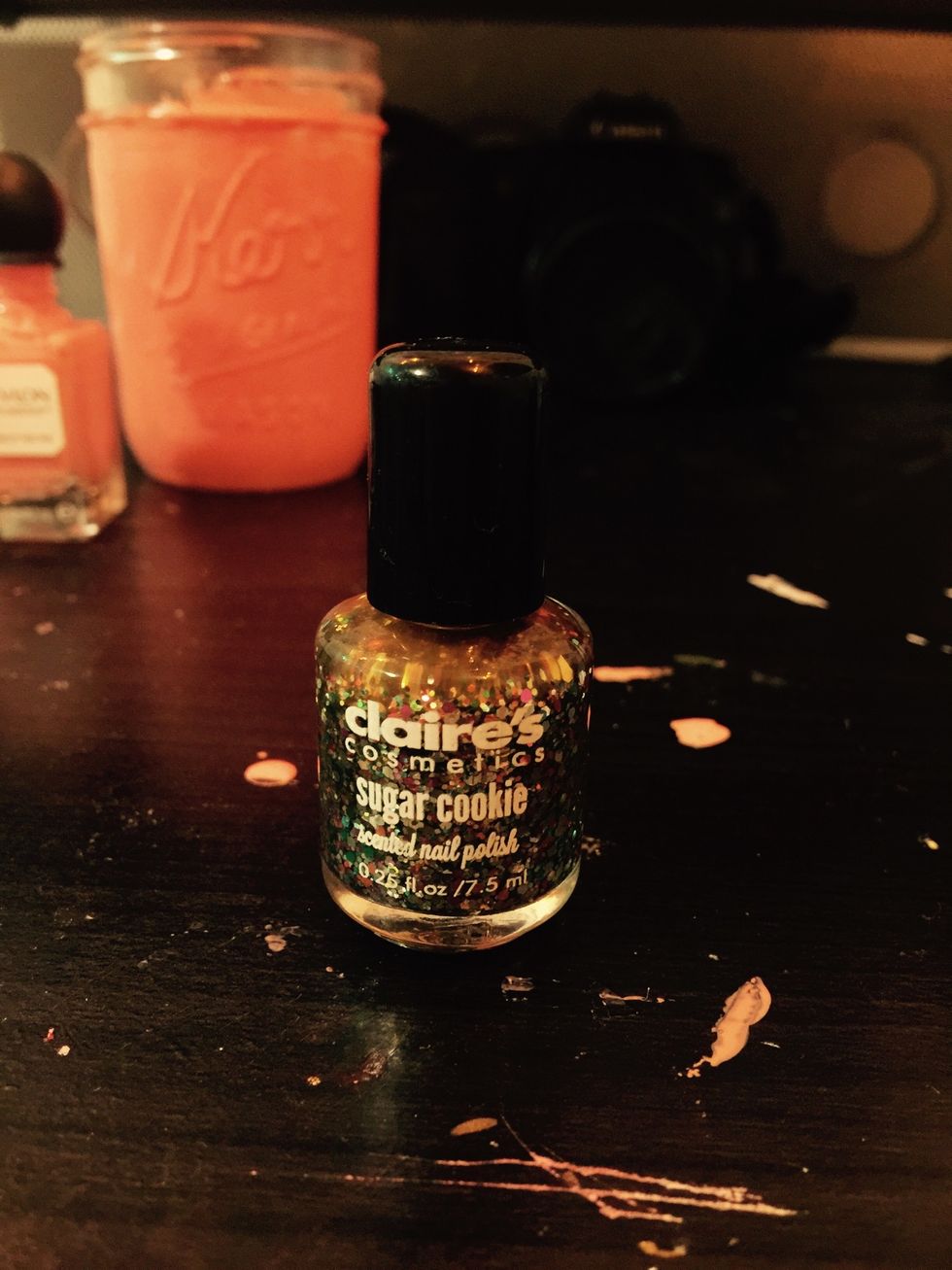 I'm now adding these sparkles to make my jar look prettier but this is where you get creative & add whatever you want! 😄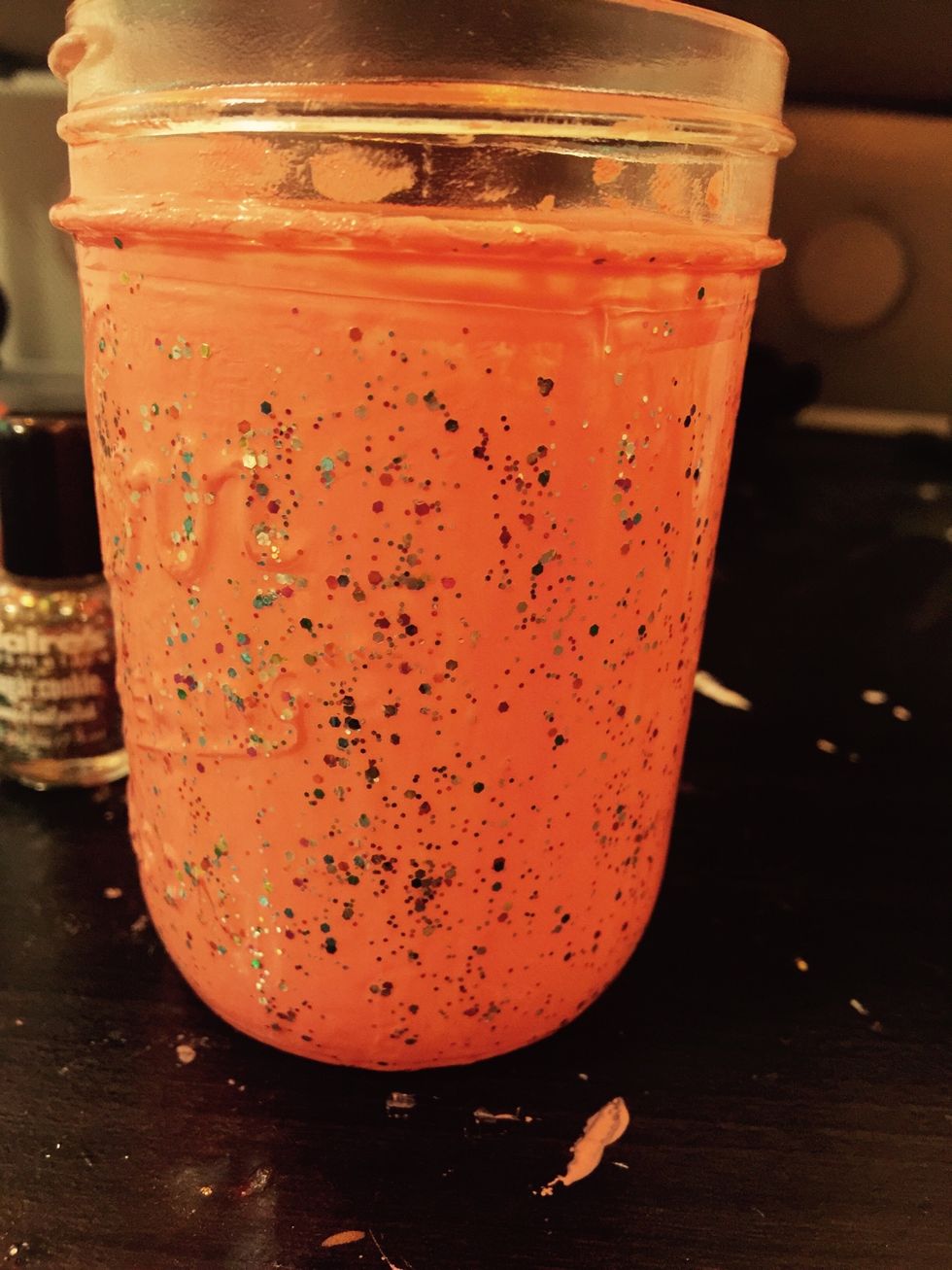 Done painting! 😍
You don't have to do this next step, but if you're a perfectionist like me you'll want to, haha! See this mess on the bottom?
Dip a Q-Tip into nail polish remover & clean that up!
Much better...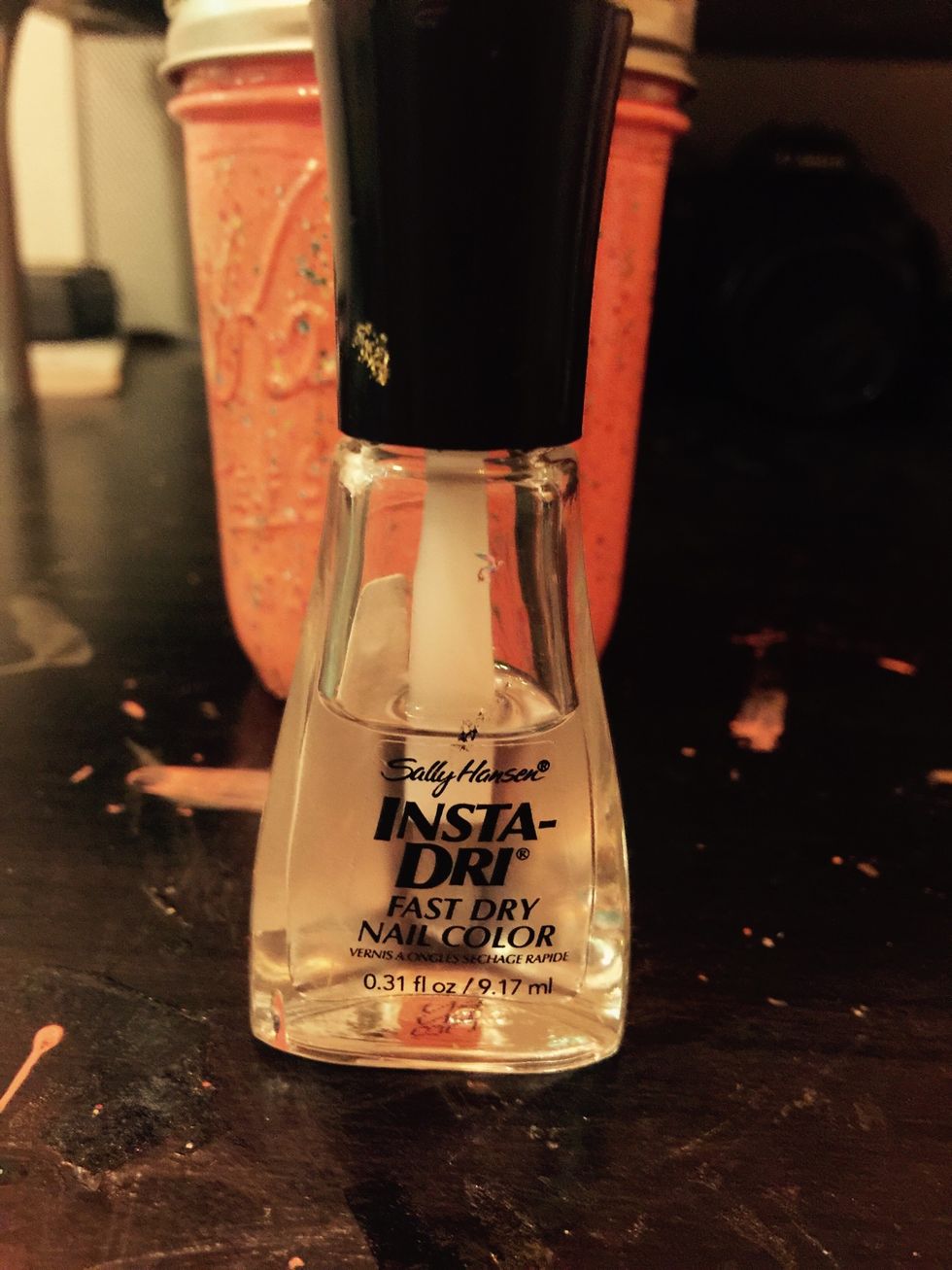 When you're done painting your jar & cleaning up the edges, add a top coat over it all to give it that extra shine.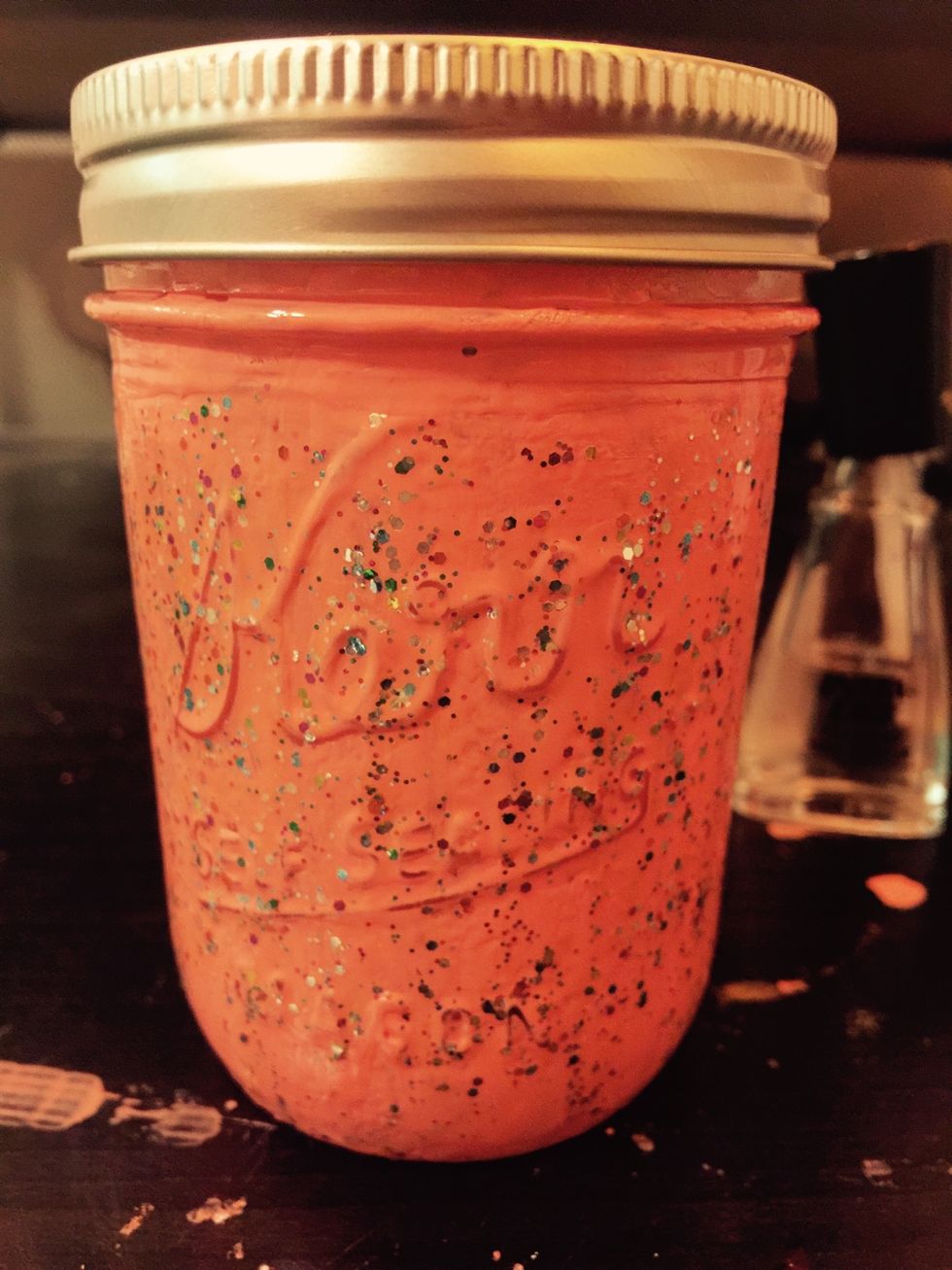 The jar is complete. 😍 Now, moving on to the happy thoughts.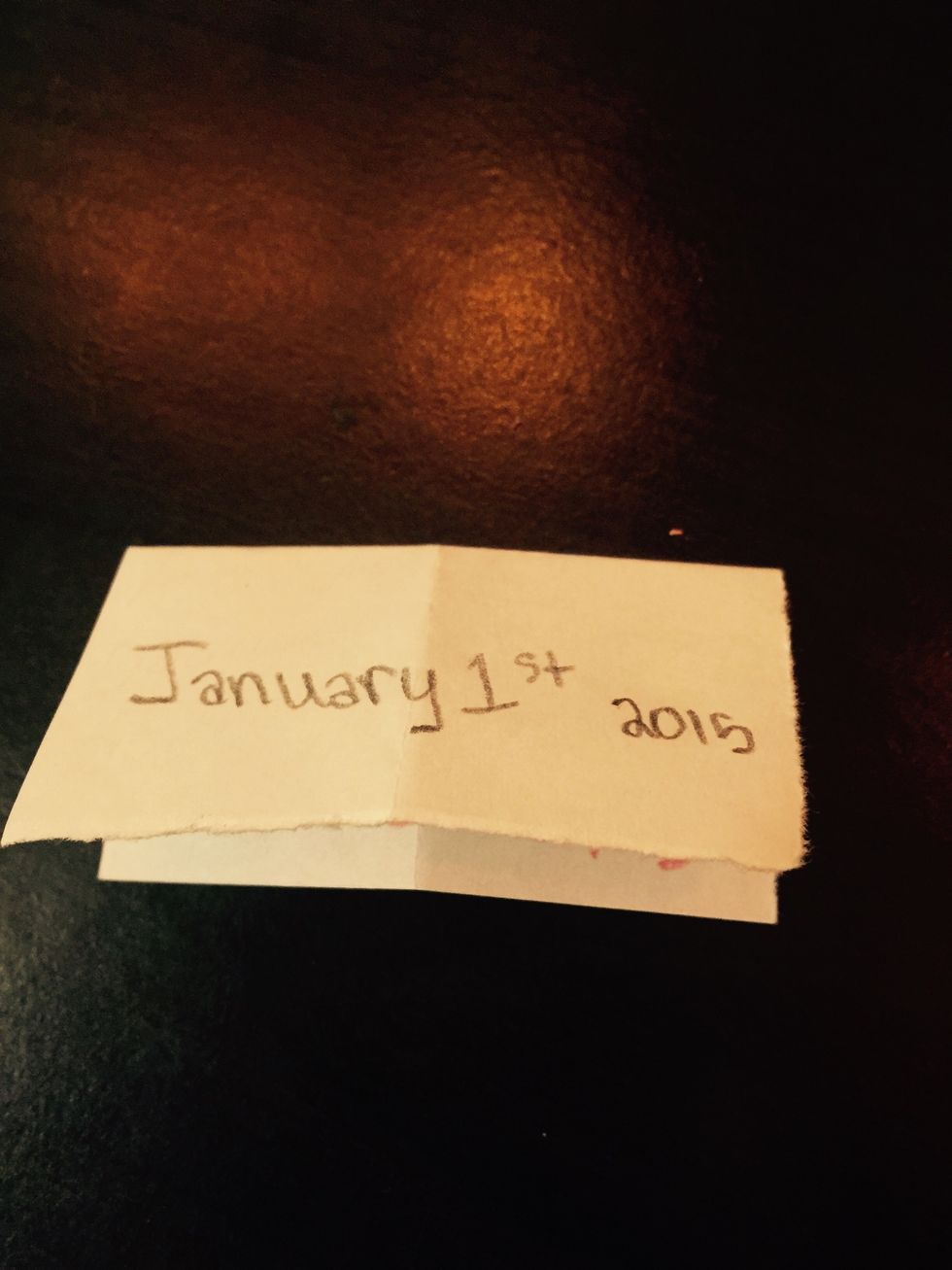 Every Time you do something fun or something happens that make you happy, write it on a piece of paper. Then fold the paper & put the date on the front so you can remember that happy memory.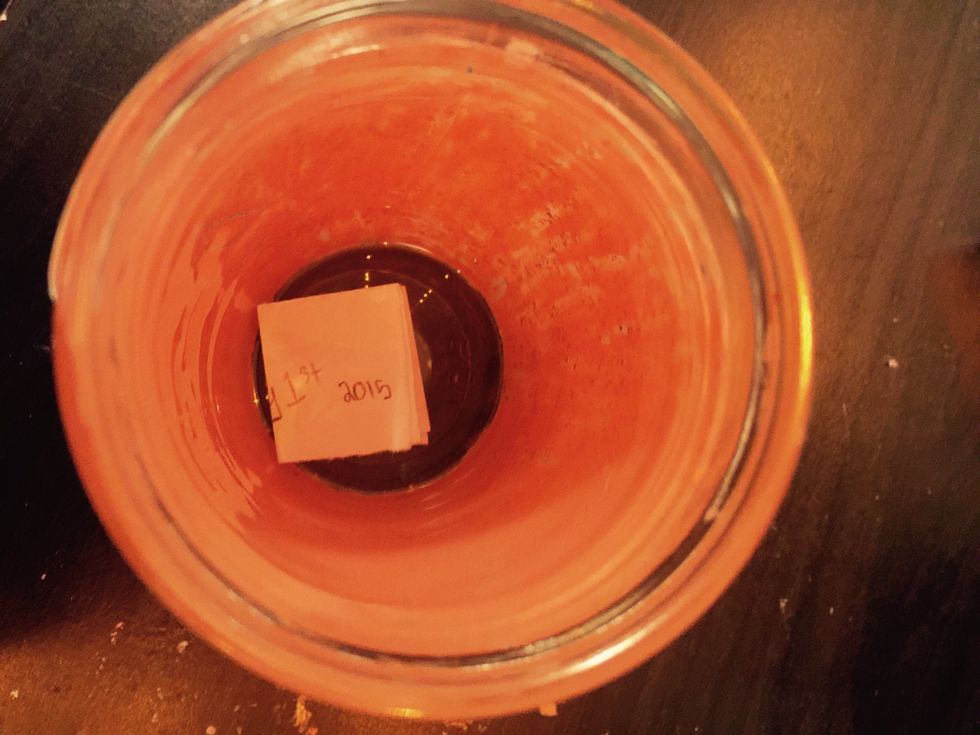 Now pop that memory into your jar! 😄 Since it's the beginning of the year, my jar only has one thing in it. But hopefully at the end of the year it will be full & I can go through my notes whenever
I'm sad, want to smile, or just want to remember all my good memories from 2015. ☺️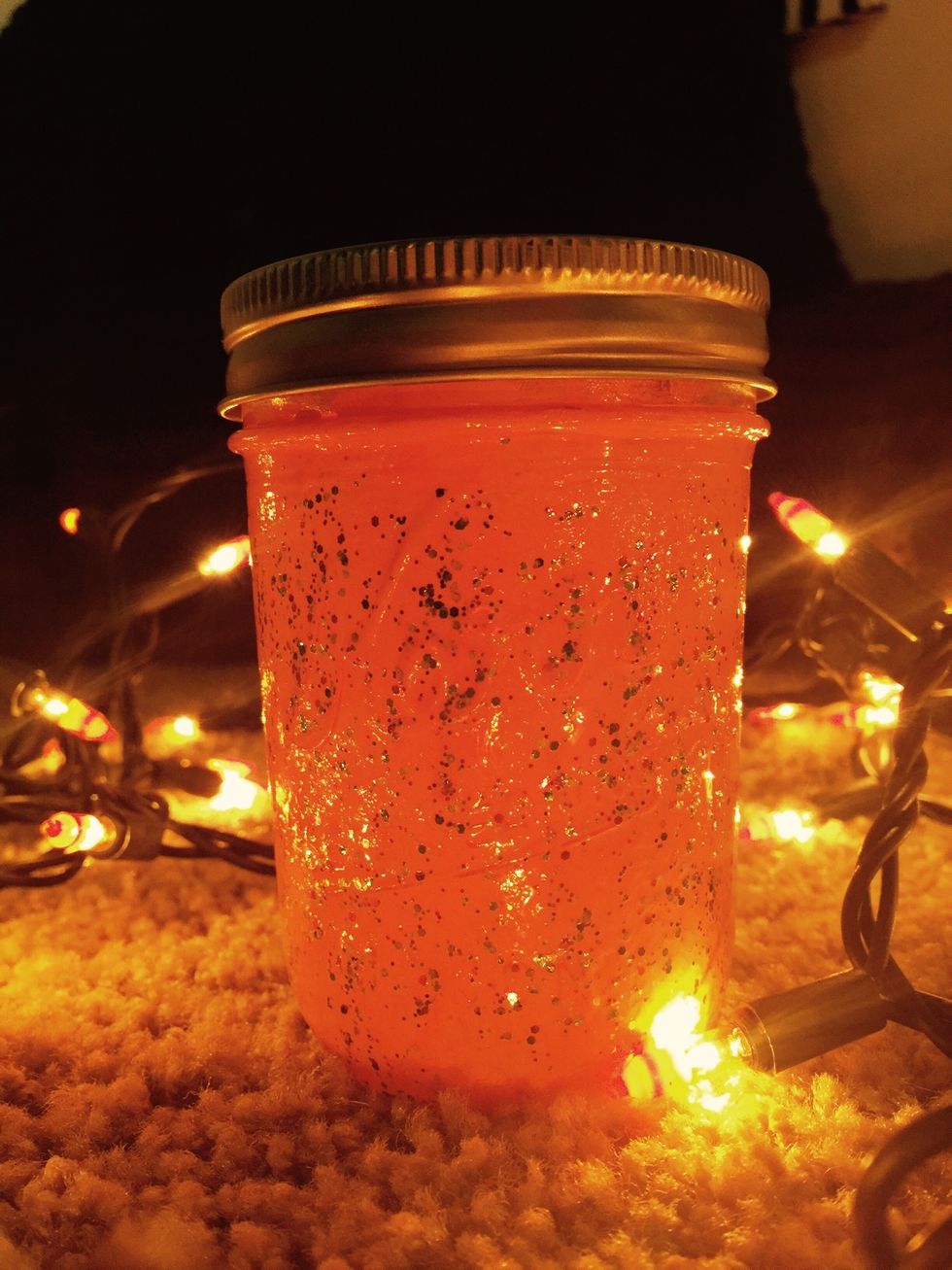 Have fun filling your jar up with happy memories!
Life's too short to waste being unhappy ❤️
Thanks for viewing my guide & I hope everyone had an amazing holiday! Please like & follow me & comment any questions or requests down below. Bye! 😘
Mason Jar
Nail Polish
Paper