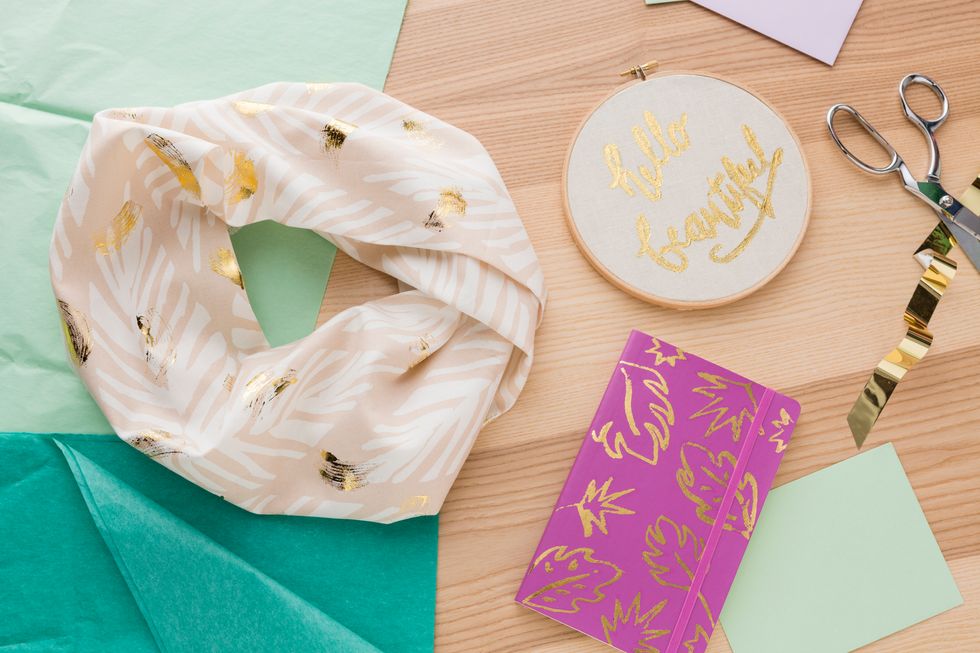 You love giving handmade gifts, but even a DIY queen can be overwhelmed by the holiday season. To help out, here's a DIY for gold foil wall art you can make in a snap + easily ship around the country!
Gather your supplies.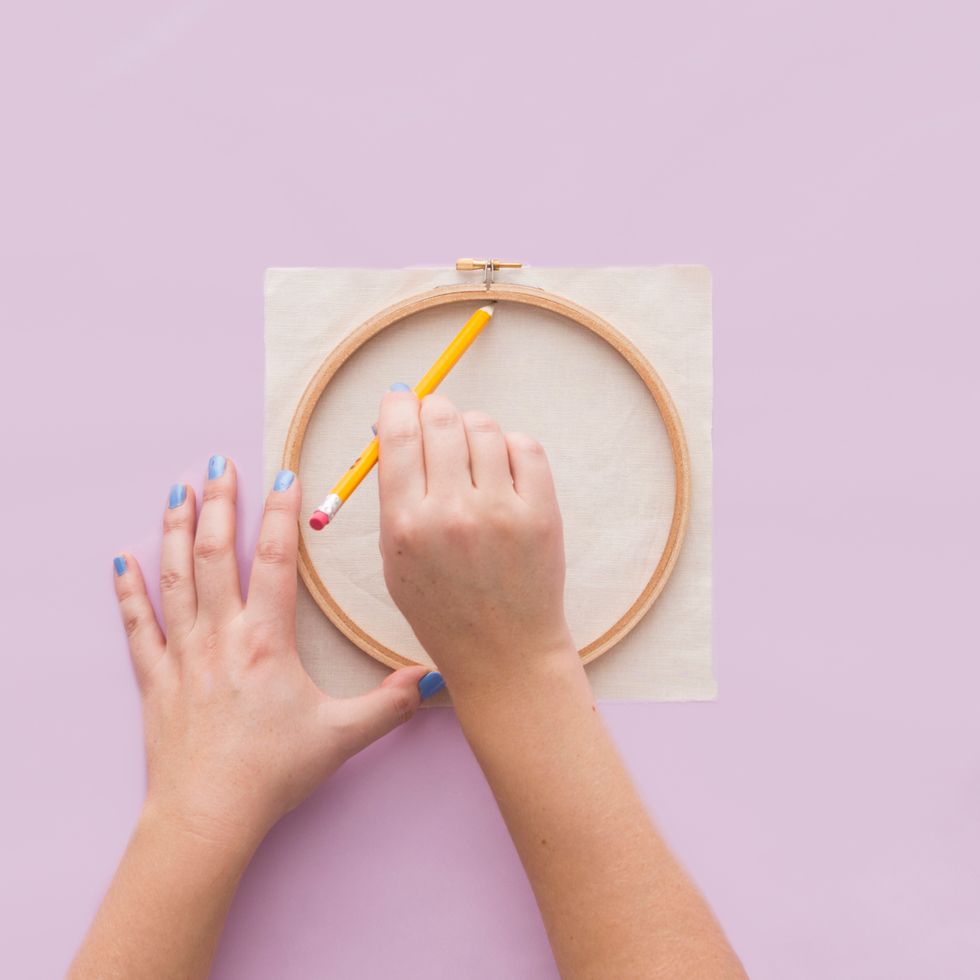 First, you'll want to trace the inside circumference of the embroidery hoop onto your linen fabric using pencil.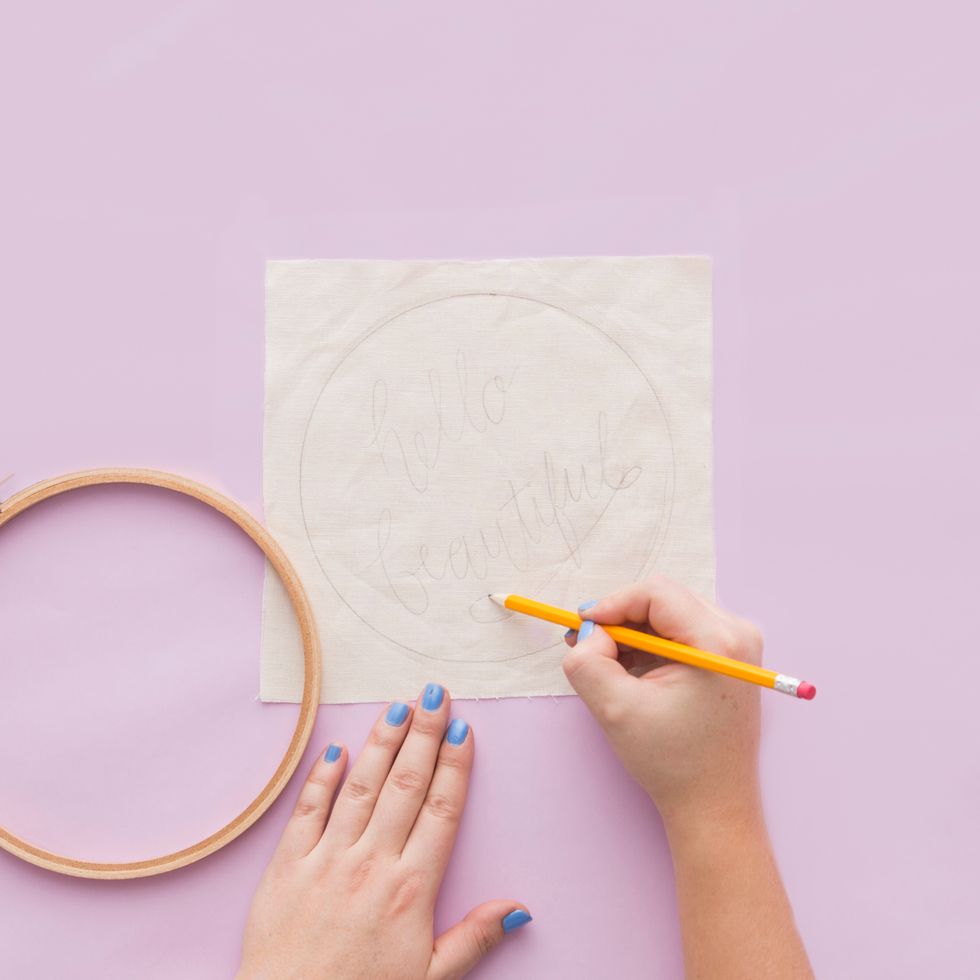 Write or draw your design in the middle of the traced circle.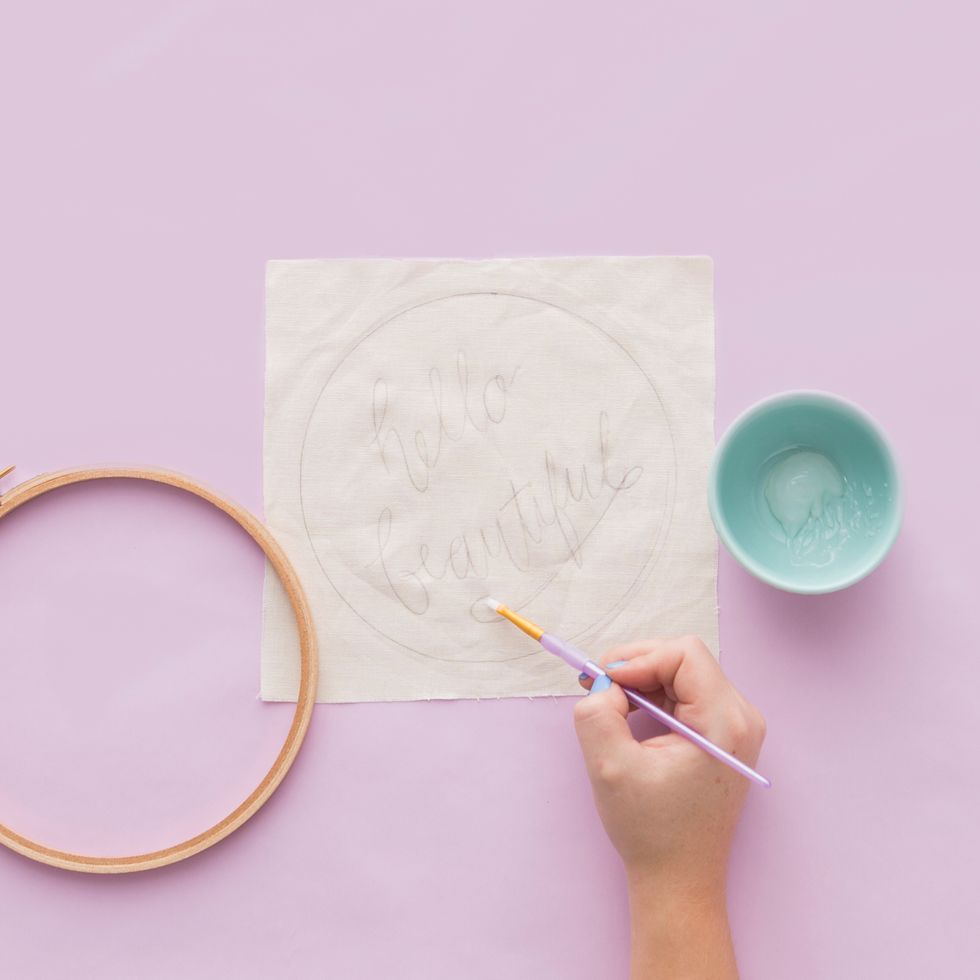 Next, paint over just your design outline (and not the circle) using a thin paintbrush and the liquid adhesive. Let it dry for 15 minutes or until tacky to the touch.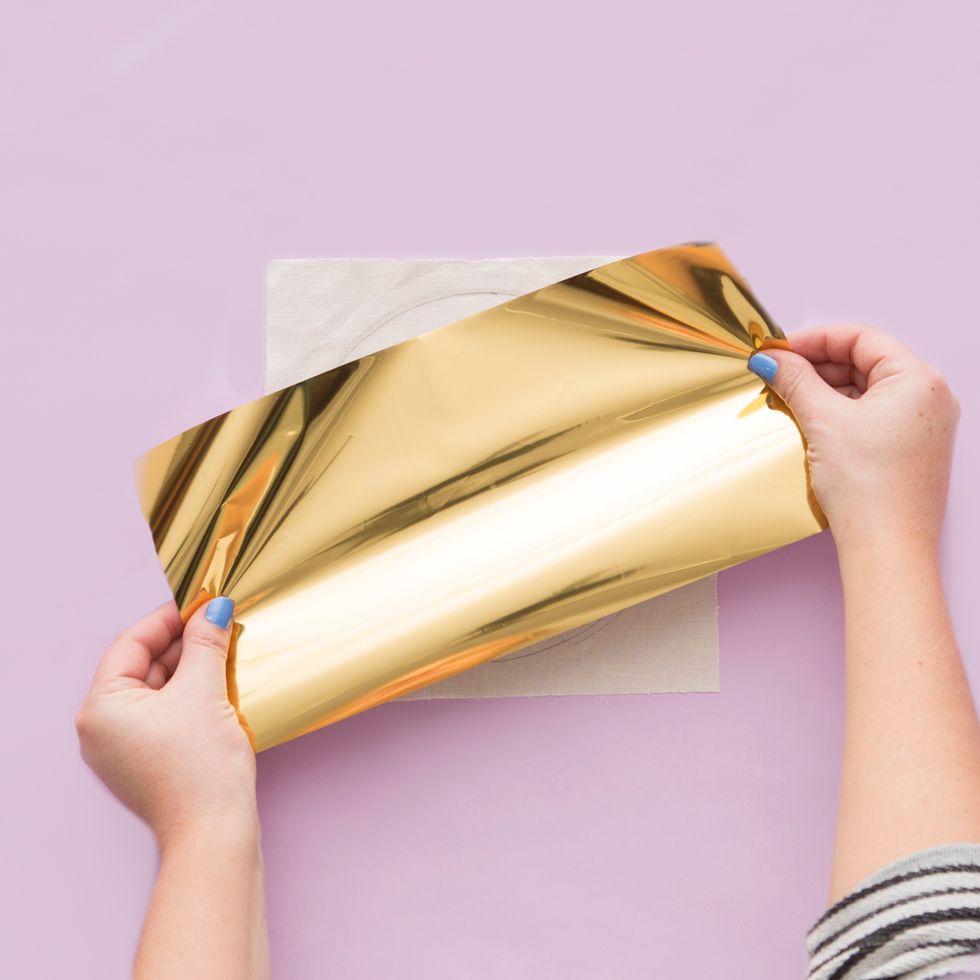 Then lay a sheet of foil over the glue.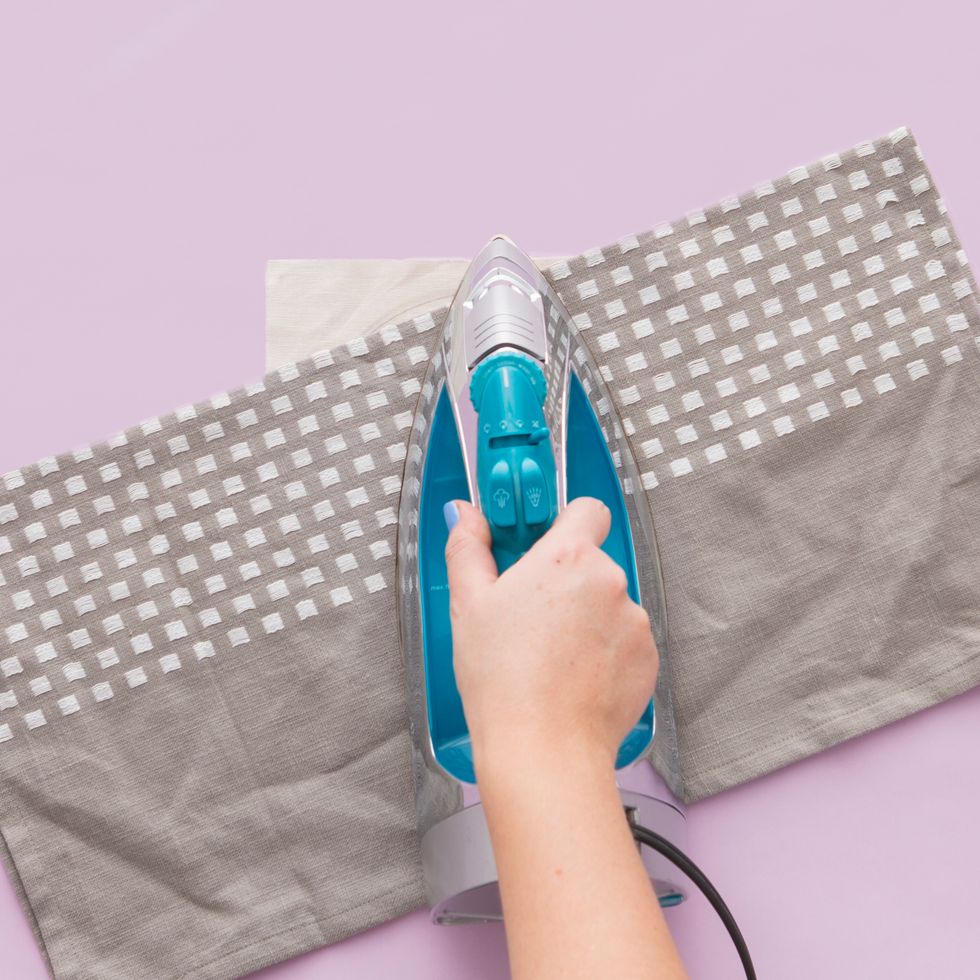 Cover with a clean dish towel and iron over the whole design for 30 seconds.
Let the hot foil cool down and peel away.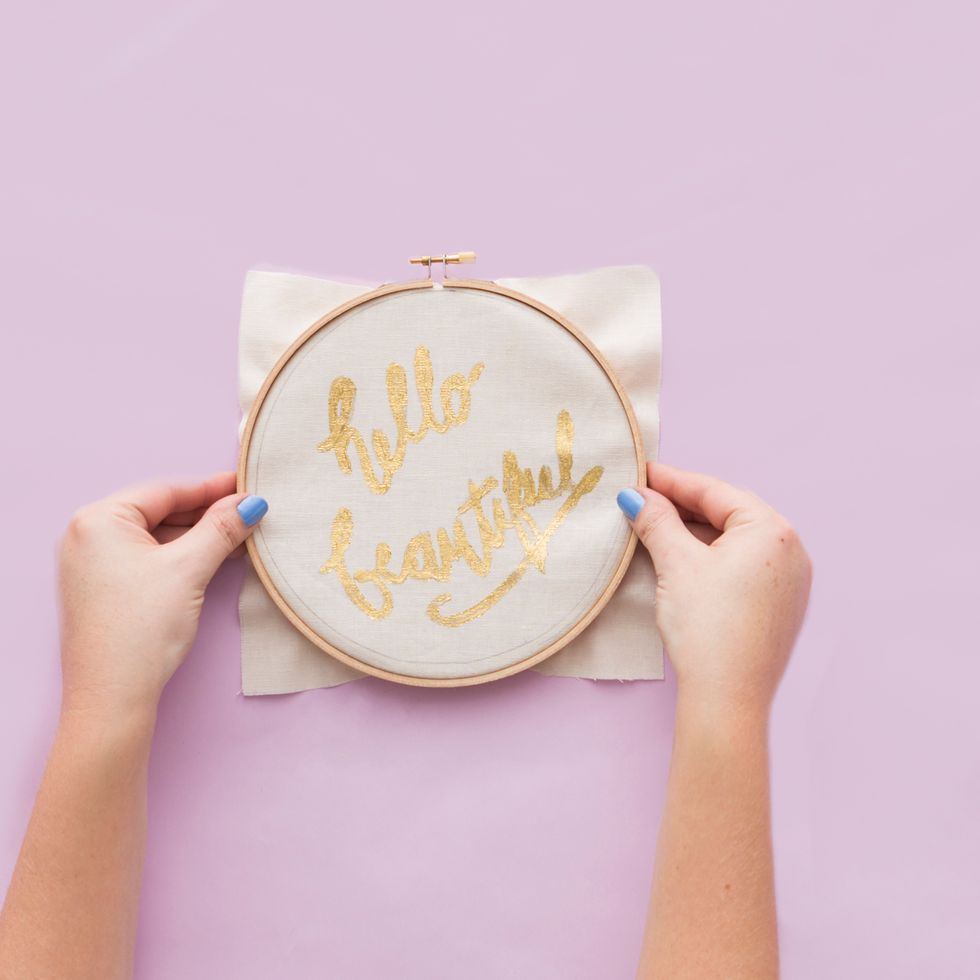 Lastly, tightly fasten your foiled fabric into the embroidery hoop.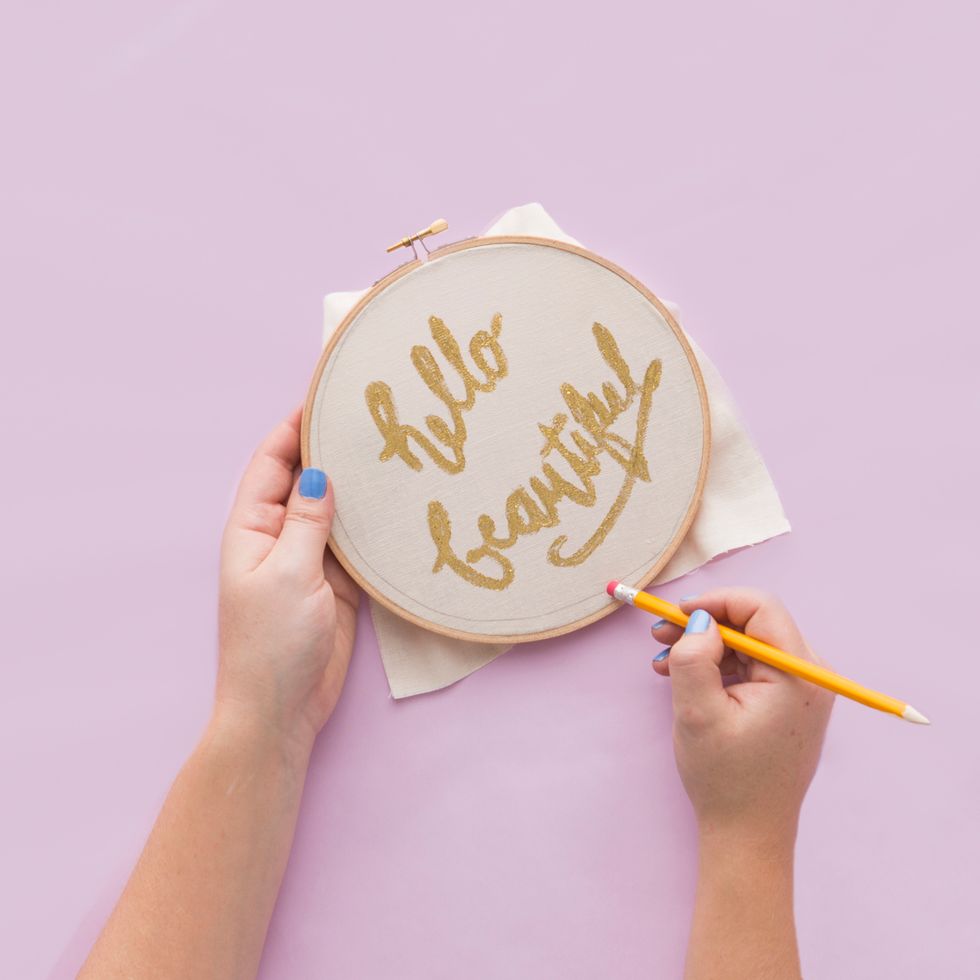 Erase any stray pencil marks.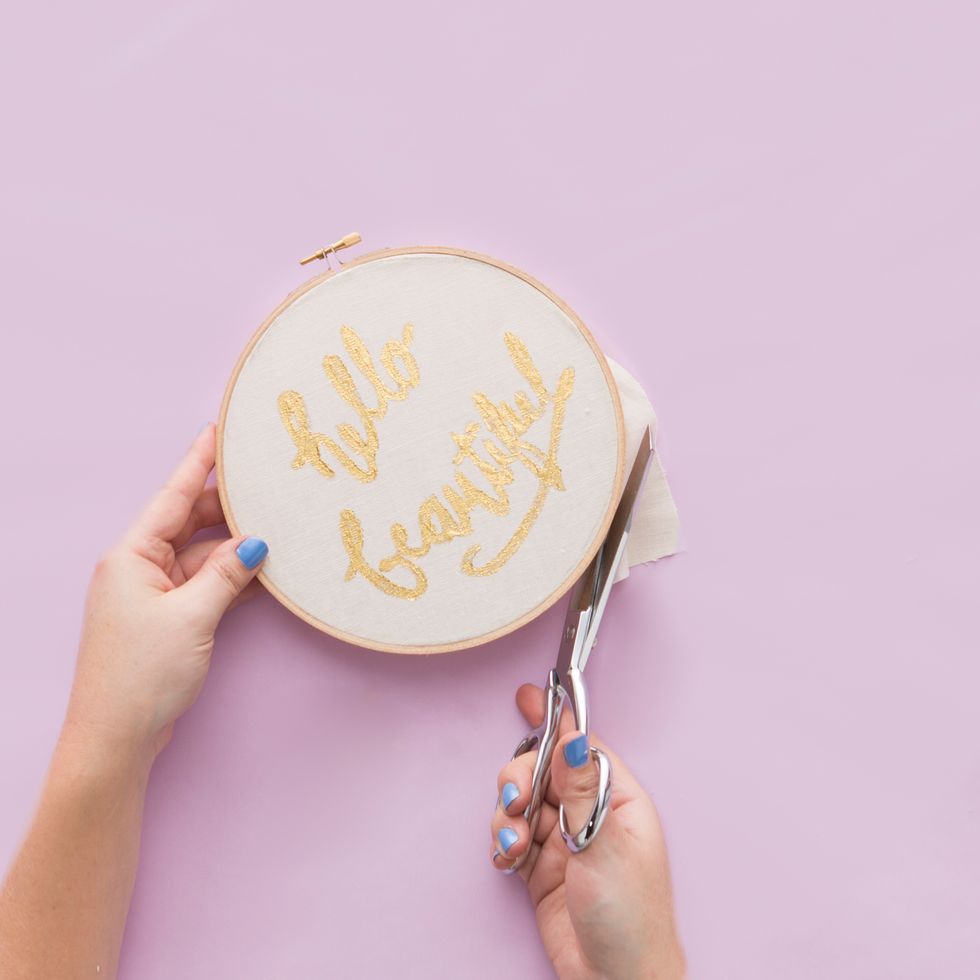 Trim off the excess fabric.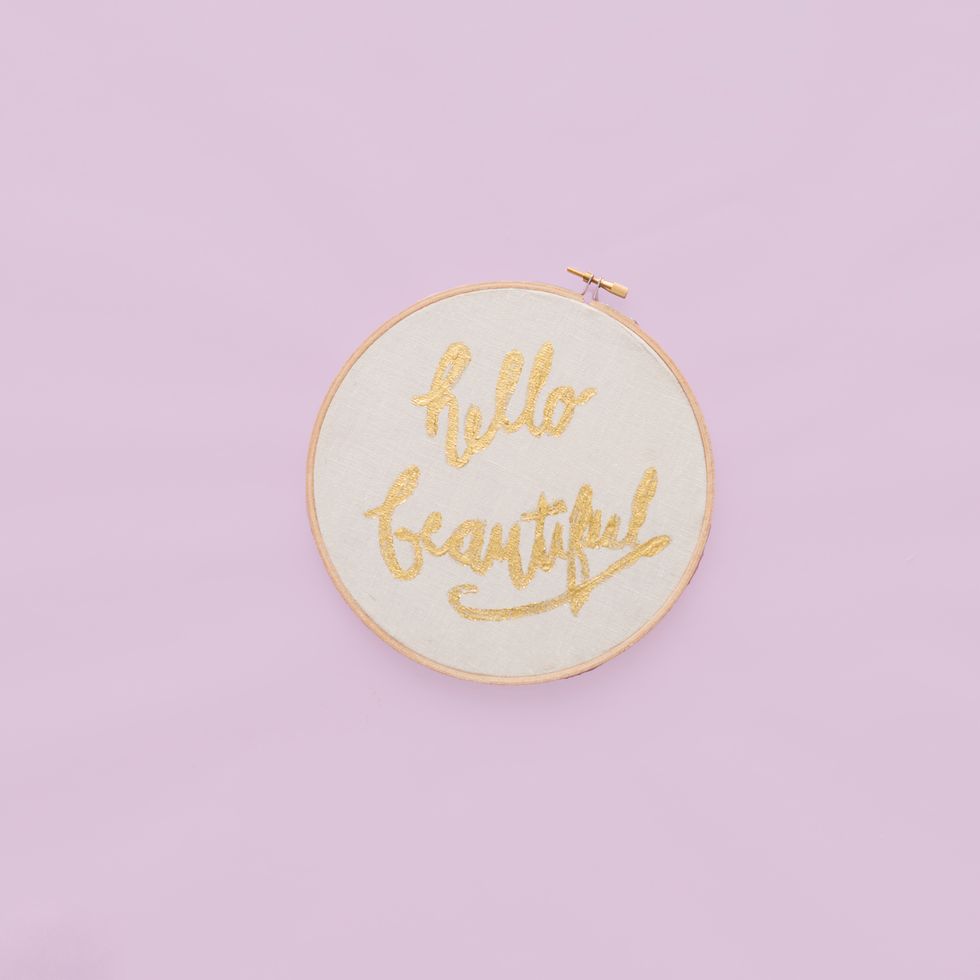 This is the perfect gift to tell your friends that "you just get them" with a custom phrase, and to remind them that you care even if you live far away!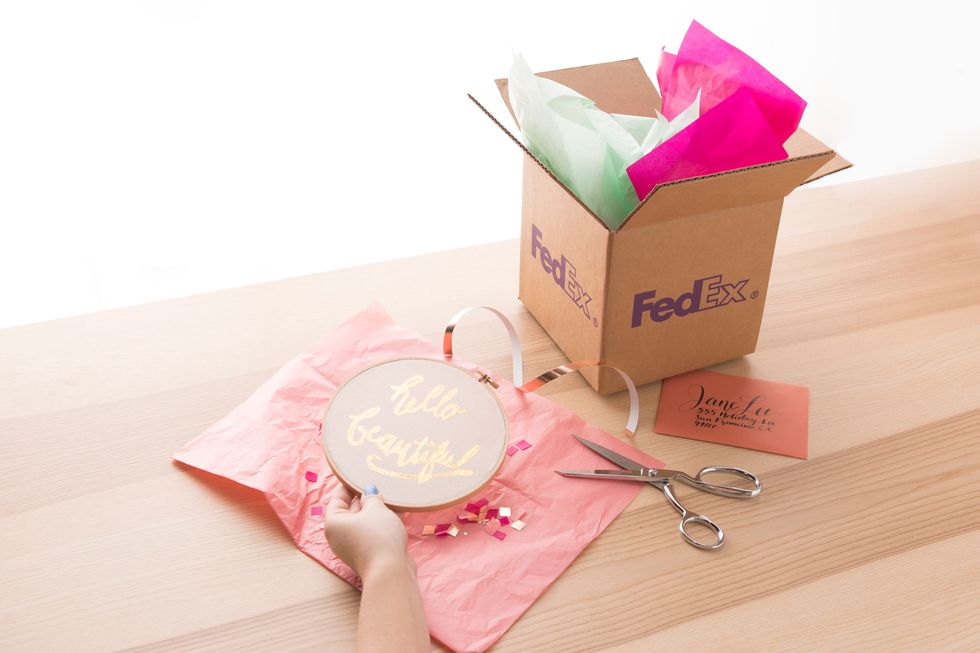 Shipping Tip: If this is going to a faraway friend, make sure to plan ahead and send these off early to avoid deadlines and get your gifts to the right hands on time!
deco foil gold transfer foil
deco foil liquid adhesive
embroidery hoop
linen fabric
paintbrushes
pencil
scissors
dishtowel
iron
B+C
We are the team behind B+C Guides. Feel free to message us if you have any questions or see something that could be improved!