Spread some joy + laughs this holiday season with our totally baked gingerbread gift tags. The cute little dudes are the result of our partnership with Hallmark Gold Crown for some extra winter fun.
Collect your ingredients. Sugar, spice and everything nice!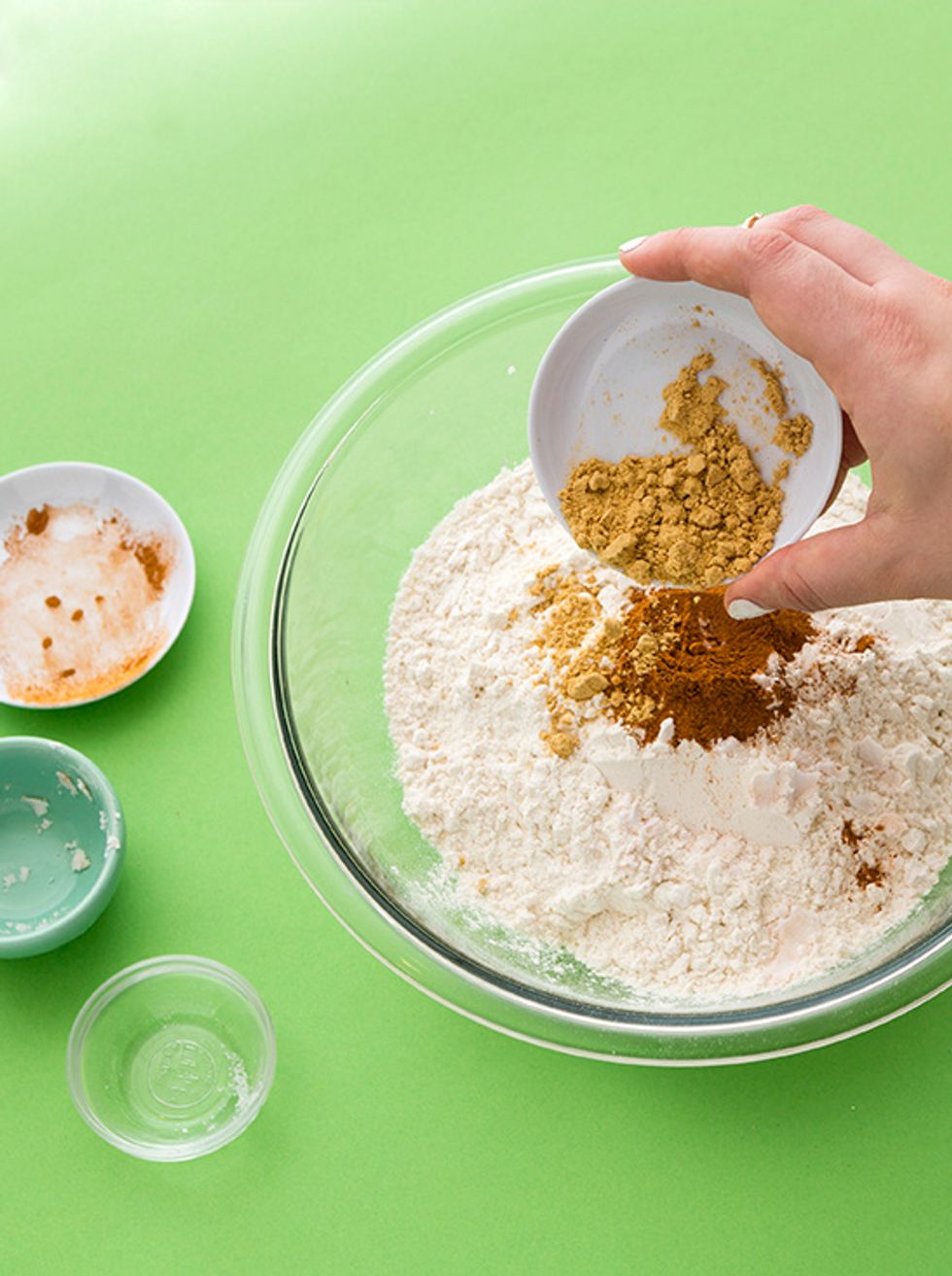 First, mix together most of your dry ingredients in medium bowl: flour, ginger, cinnamon, baking soda and salt.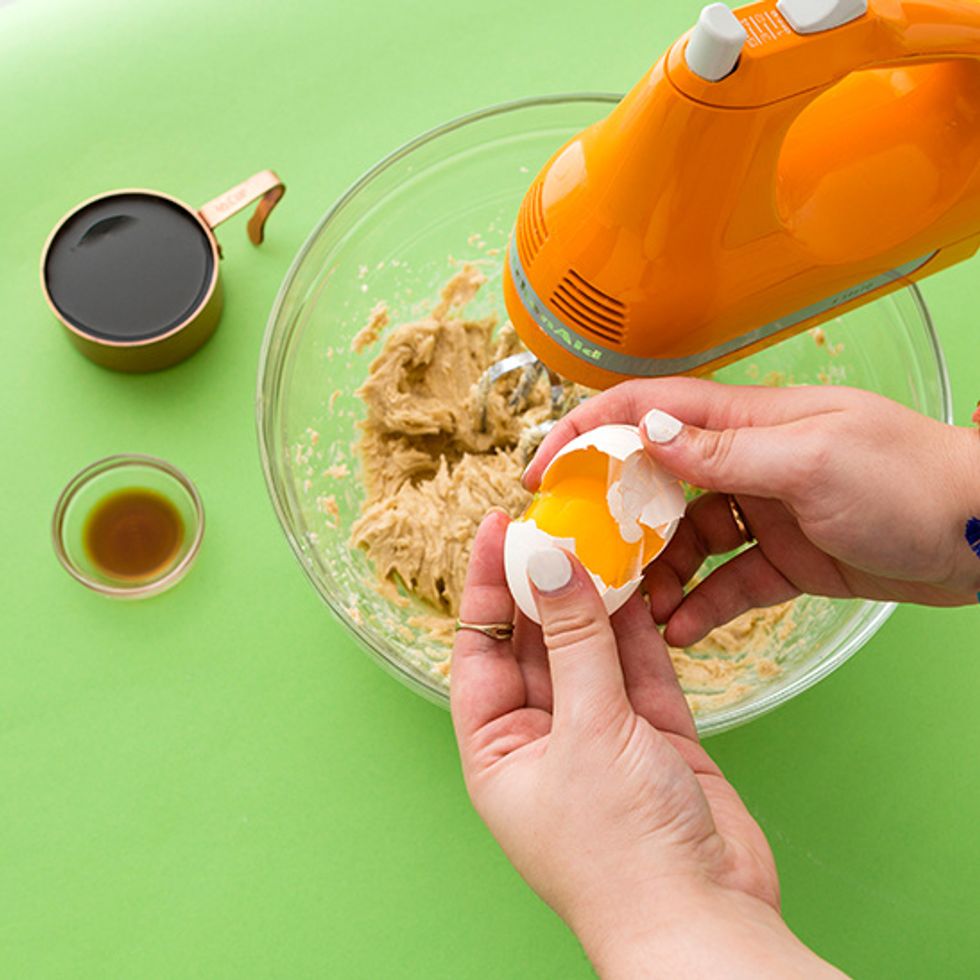 In a separate bowl, cream butter and brown sugar. Add molasses, egg and vanilla.
Gradually beat in flour mixture until smooth.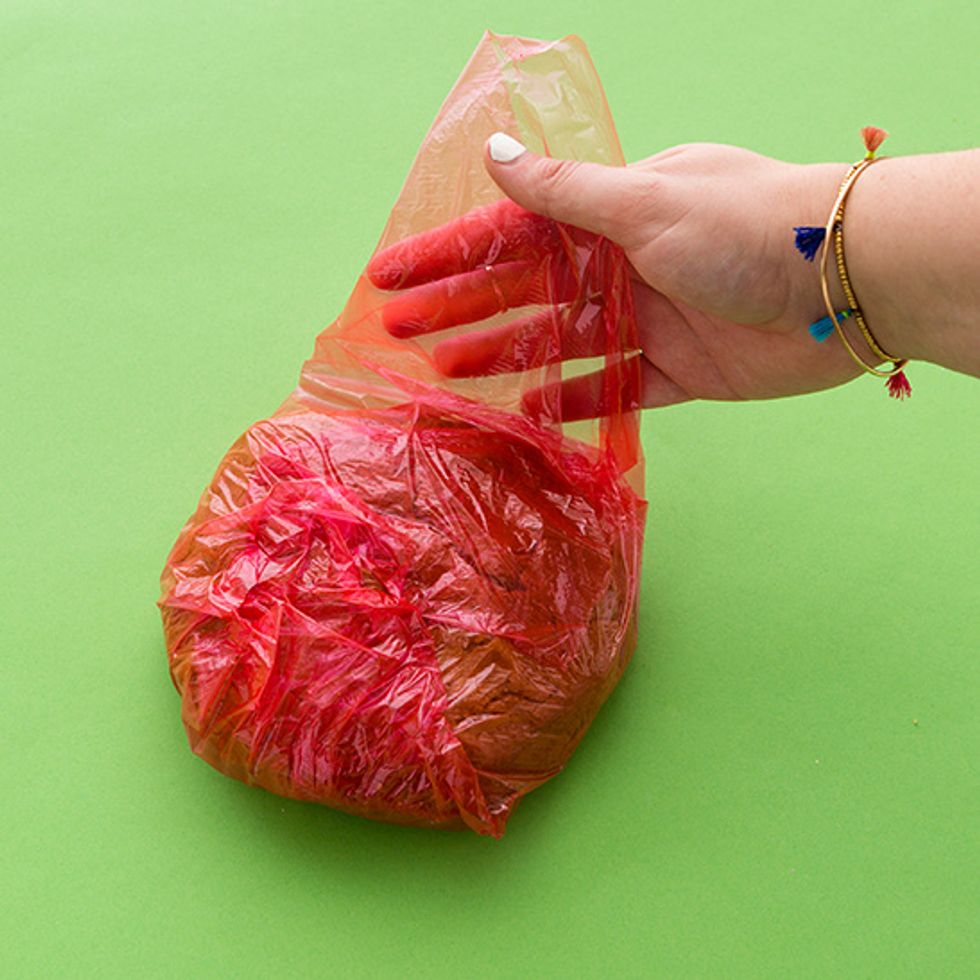 Cover and refrigerate for at least four hours.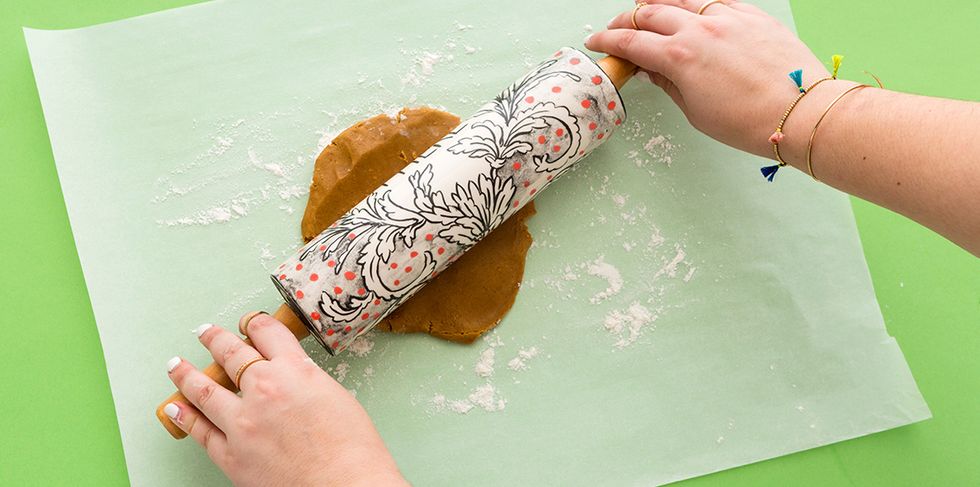 Once your dough has hardened, pull it out of the fridge and preheat your oven to 350 degrees Fahrenheit. Flour a clean surface and roll out the dough evenly to about ¼ inch.
Use a cookie cutter to make your gingerbread people.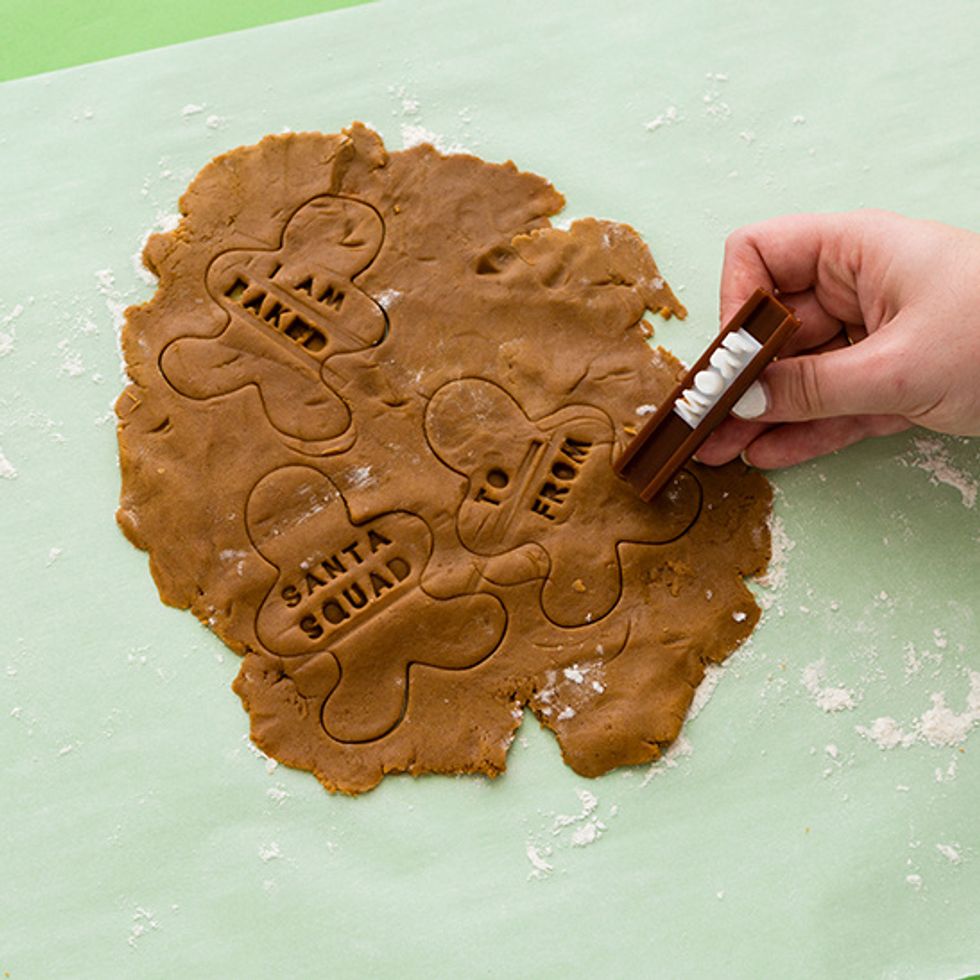 Imprint your words of choice. Use a straw to punch a small hole at the top -- this is how you'll string these tasty tags onto your gifts!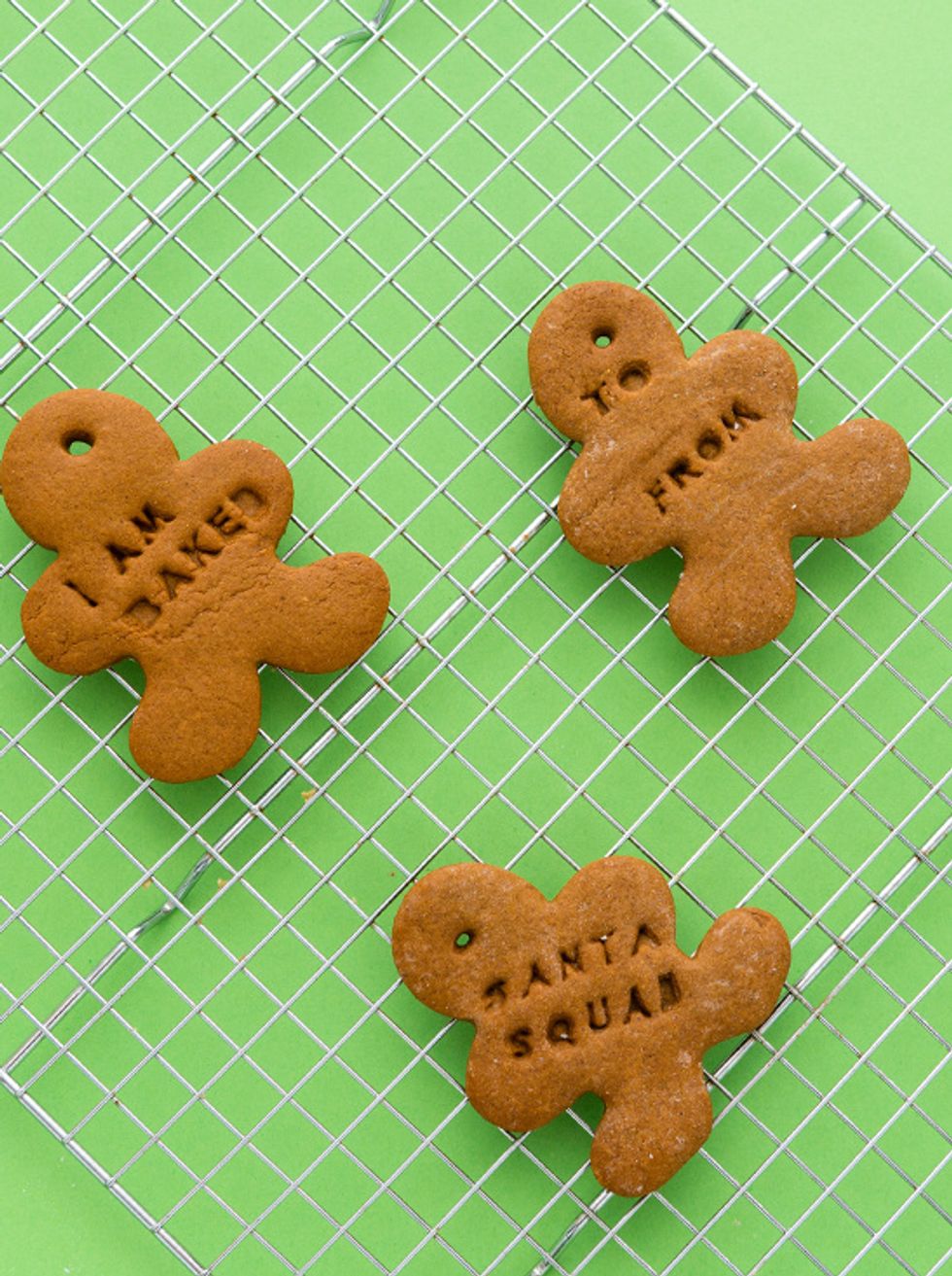 Bake the gingerbread tags on a cookie sheet for 8-10 minutes, and then, let cool on a rack.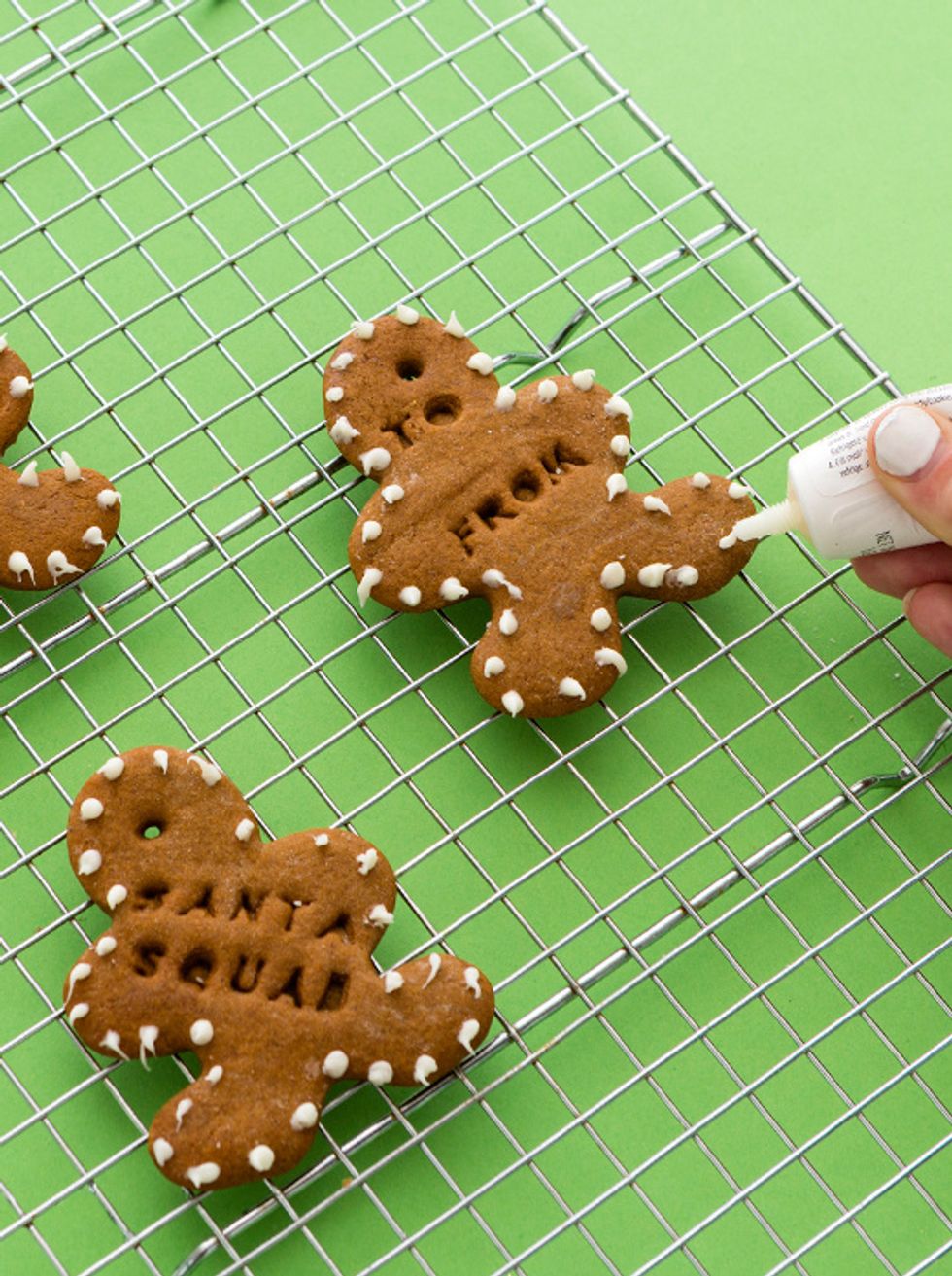 Once cool to the touch, add embellishments to your gift tags with the cookie frosting.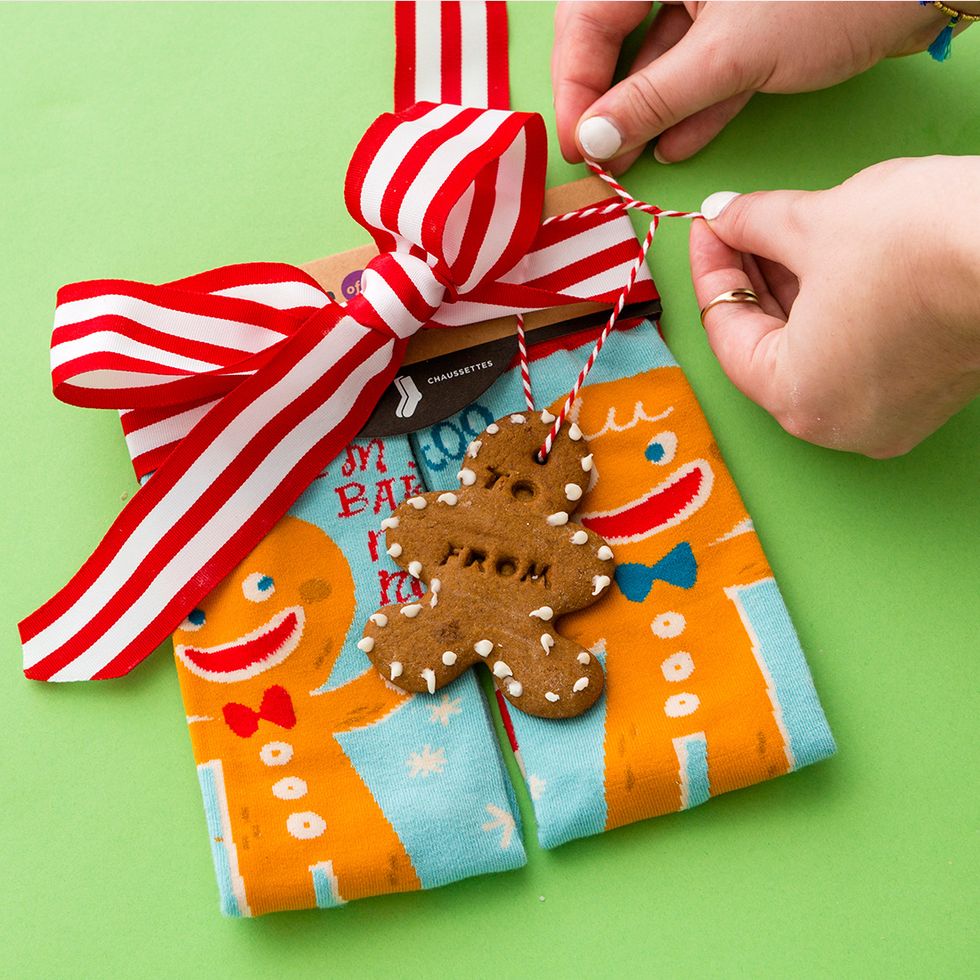 Thread ribbon or baker's twine through the hole and attach to your gifts, like these So Baked Gingerbread Man Toe of a Kind Sock. Look how cute they are! http://bit.ly/2gAMIGM
We don't know about you, but take these gifts to the next level. Not to mention, that the gift wrap and accessories (also from Hallmark Gold Crown) are on point! http://bit.ly/2gATLiN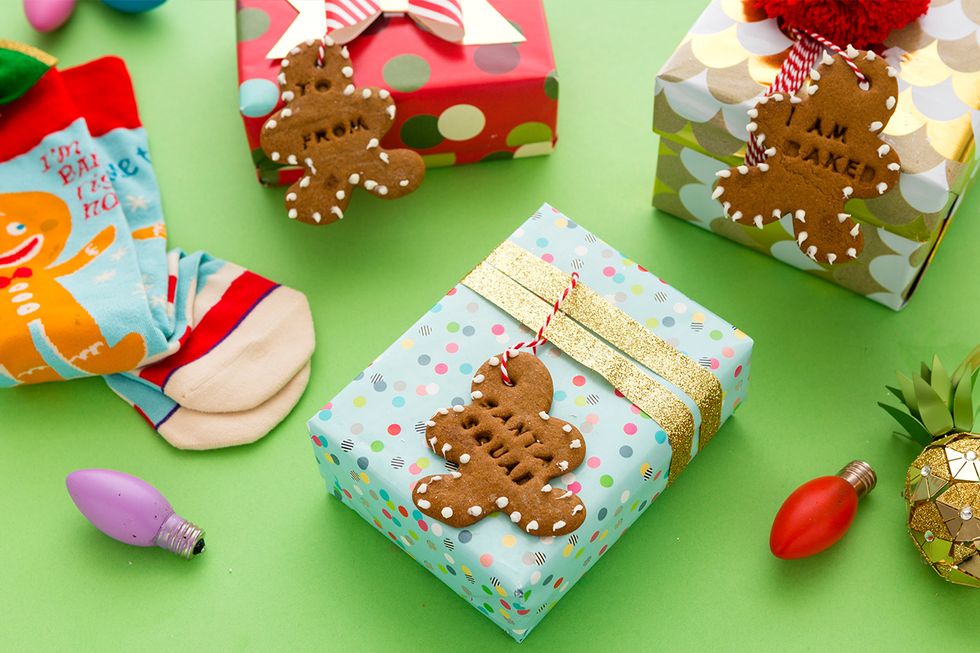 These tags are such a delight — they really add a little extra fun to this season's gift giving.
3.0c flour
2.0tsp ginger
1.0tsp cinnamon
1.0tsp baking soda
1/4tsp salt
3/4c softened butter
3/4c brown sugar
1/2c molasses
1.0 egg
1.0tsp vanilla
cookie frosting
bakers twine
drinking straw
letter stamps
B+C
We are the team behind B+C Guides. Feel free to message us if you have any questions or see something that could be improved!