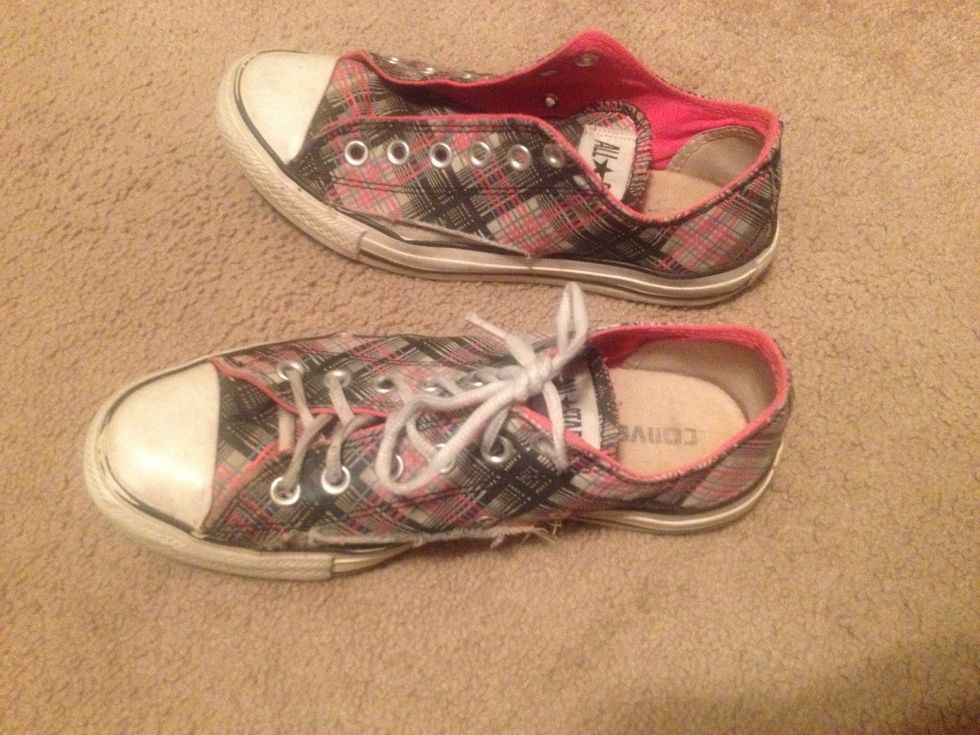 1. Find pair of shoes- mine were old converse found in attic and the fabric was even ripping so I used super glue to connect the fabric back on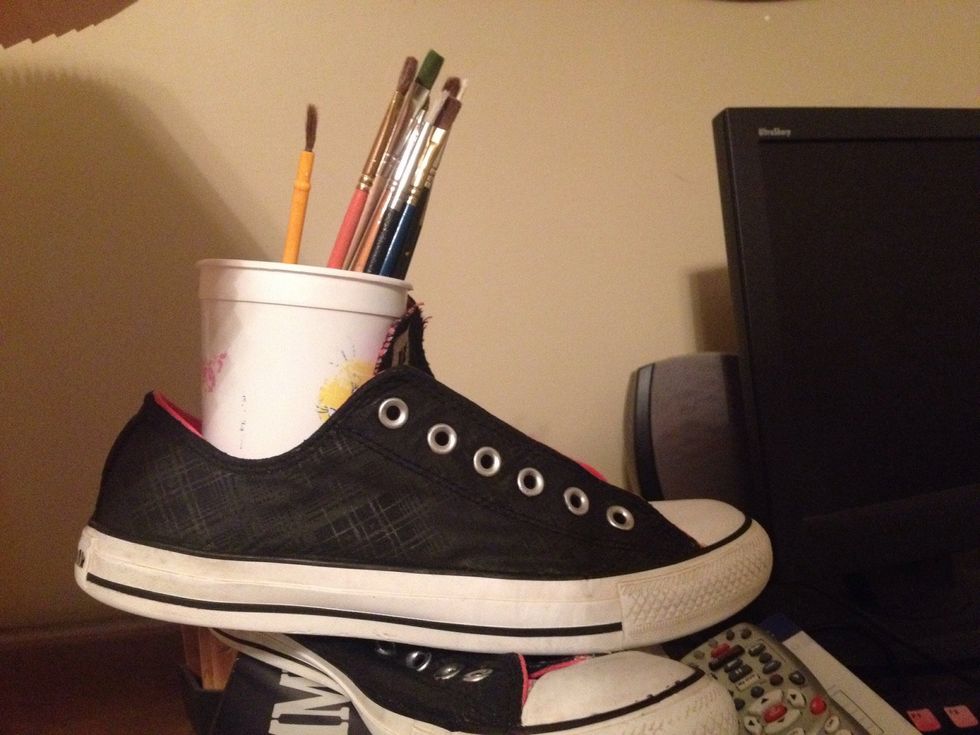 2. Use thick paintbrush to paint black if previous design is not black already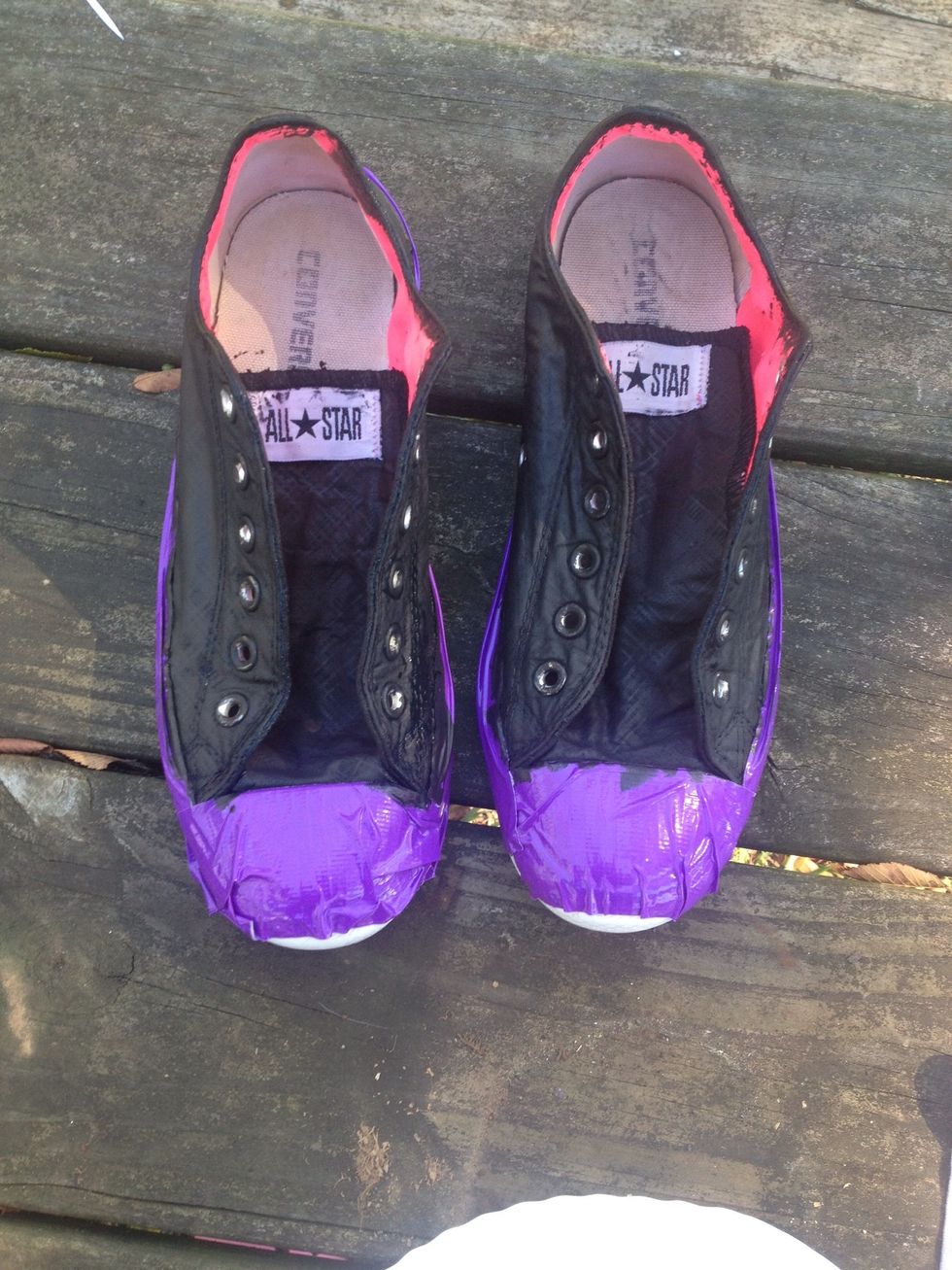 3. Cover edges with duct tape to avoid mistakes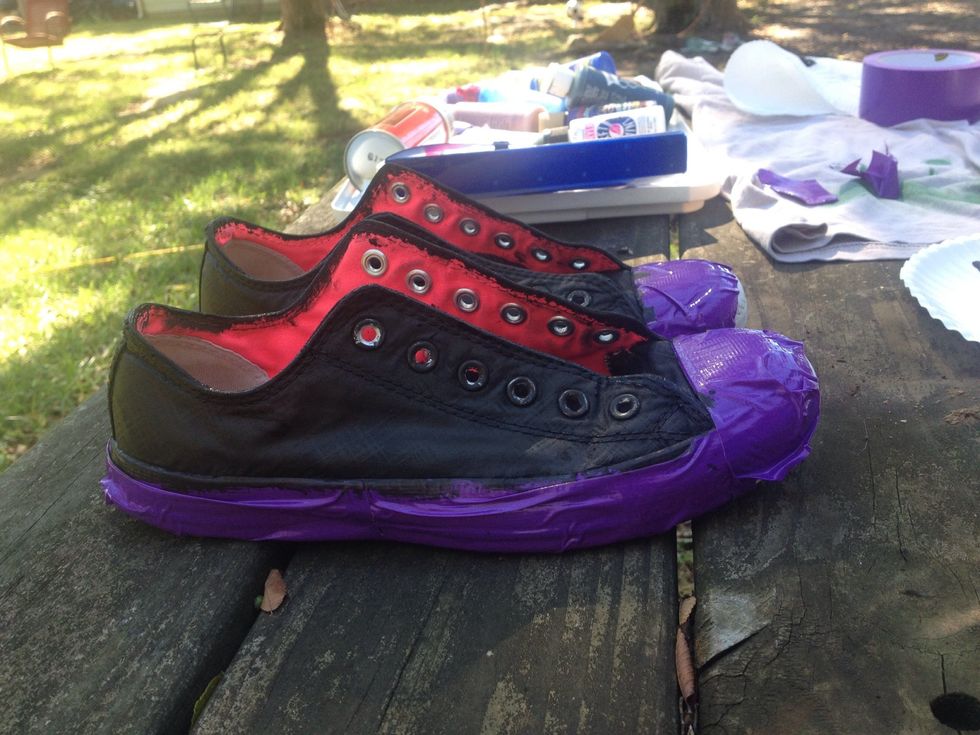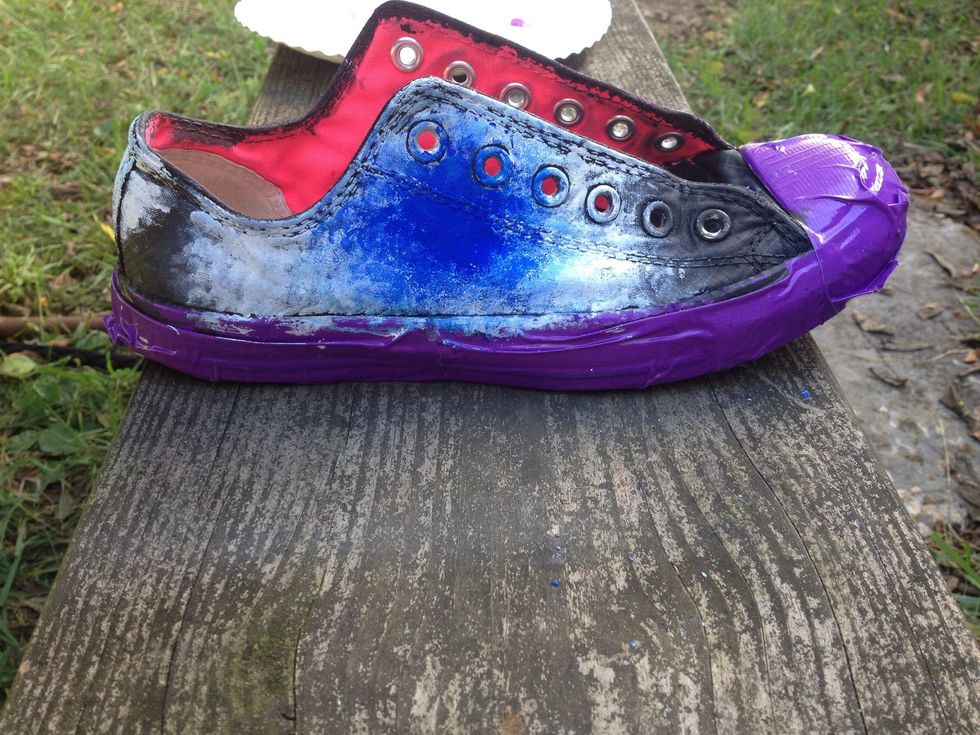 5. Take desired color and blend- NO sponges, I used my fingers by blotting a small spot of blue then a lot of white paint surrounding it...
5. Cont... Next, smear/ dot the coordinating colors and possibly mixing colors if necessary (goal is to gradually fade the colors to have the cloudy look)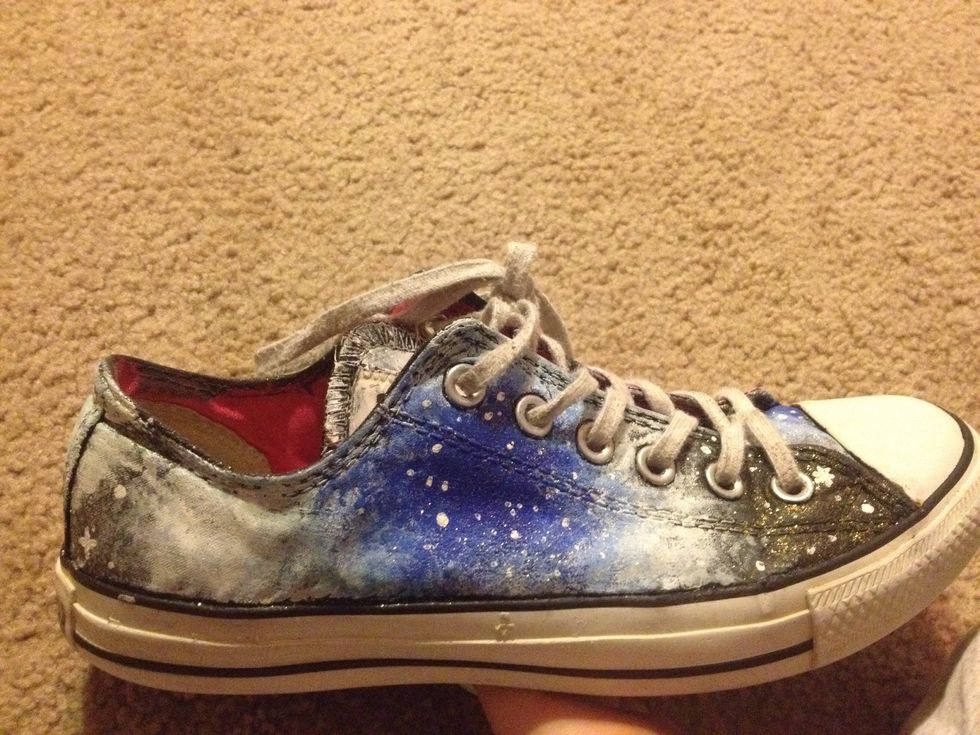 7. Add dots of white or stars if desired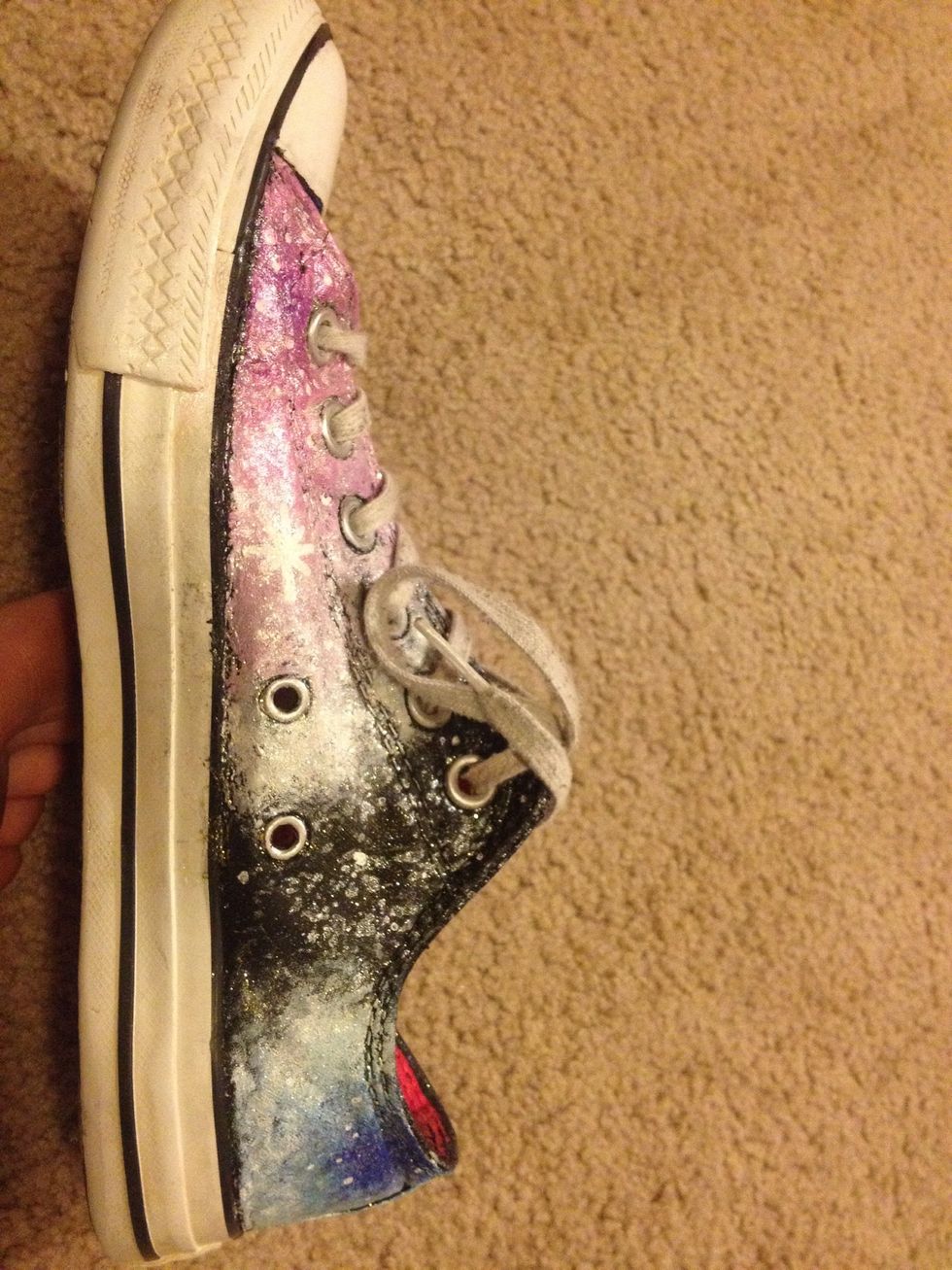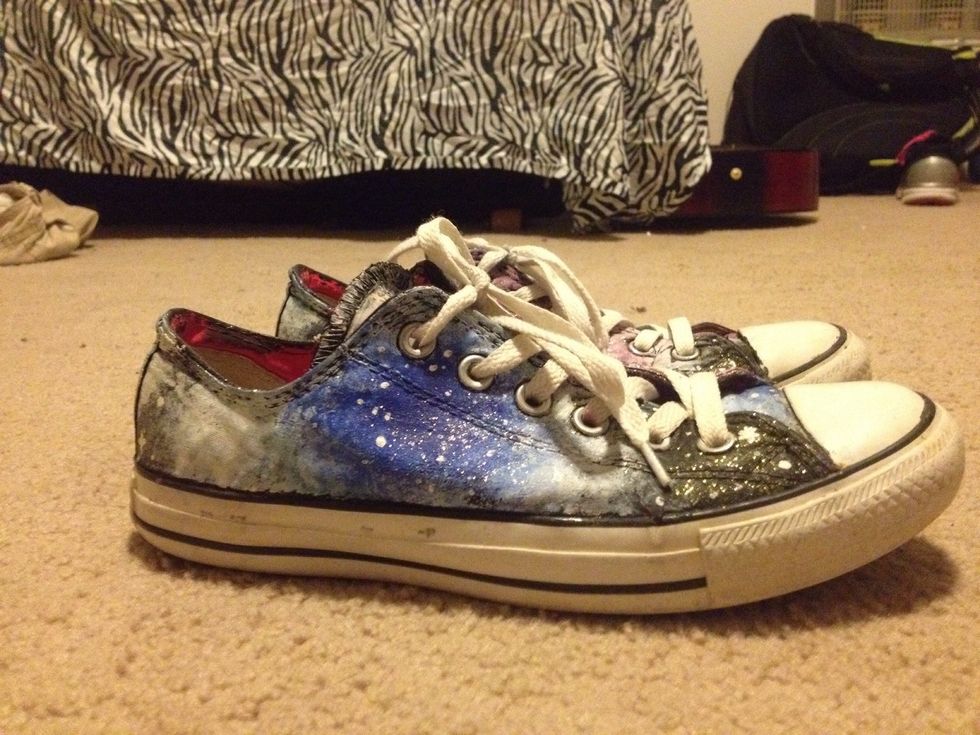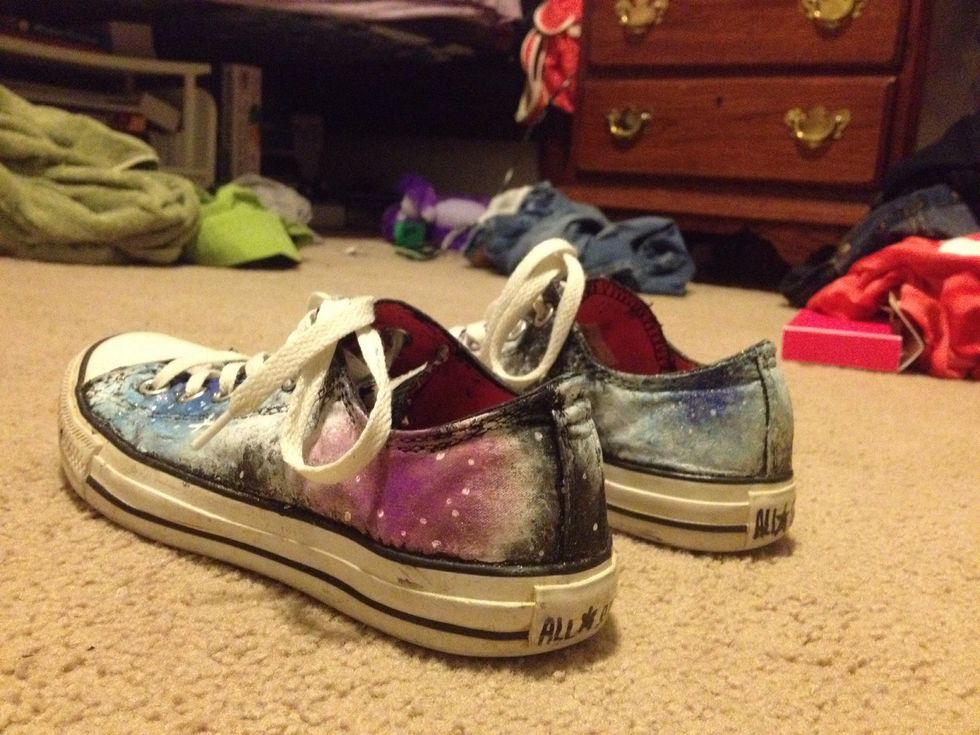 Excuse the mess in the background:)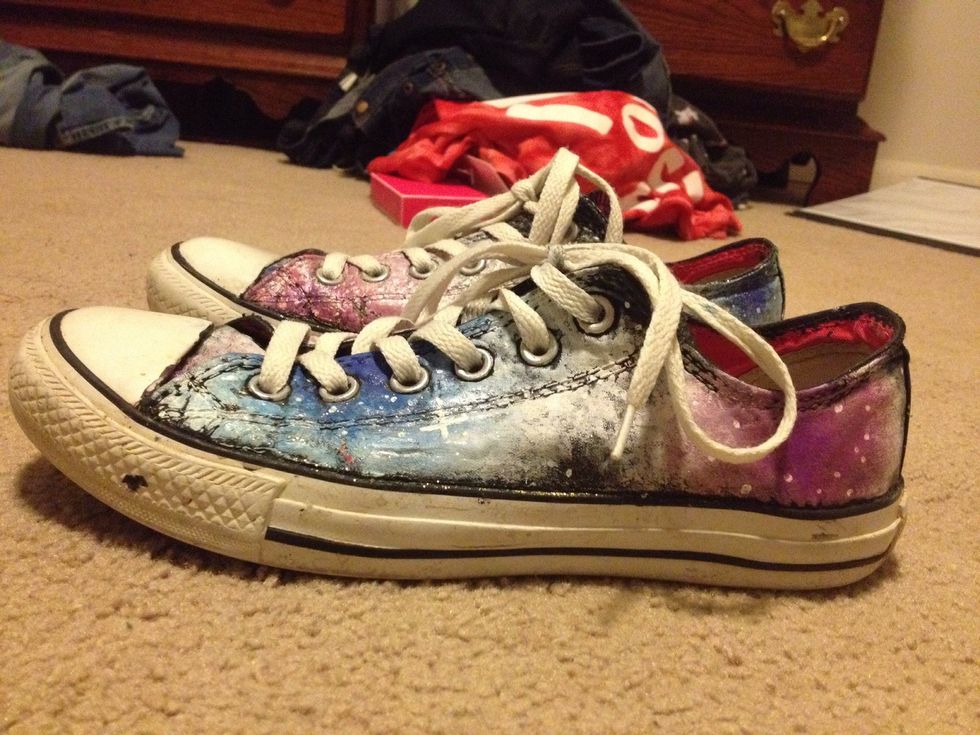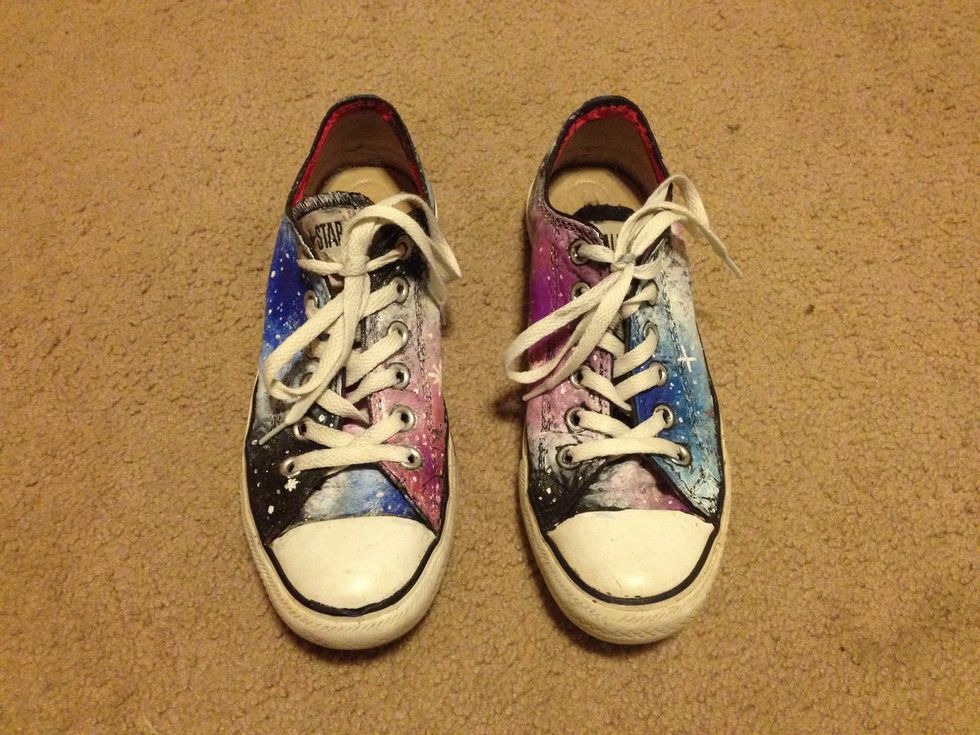 FINAL PRODUCT😍- if you have any questions or need advice just comment.
Pair of shoes
Acrylic paint
Paintbrush
Duct tape (optional)