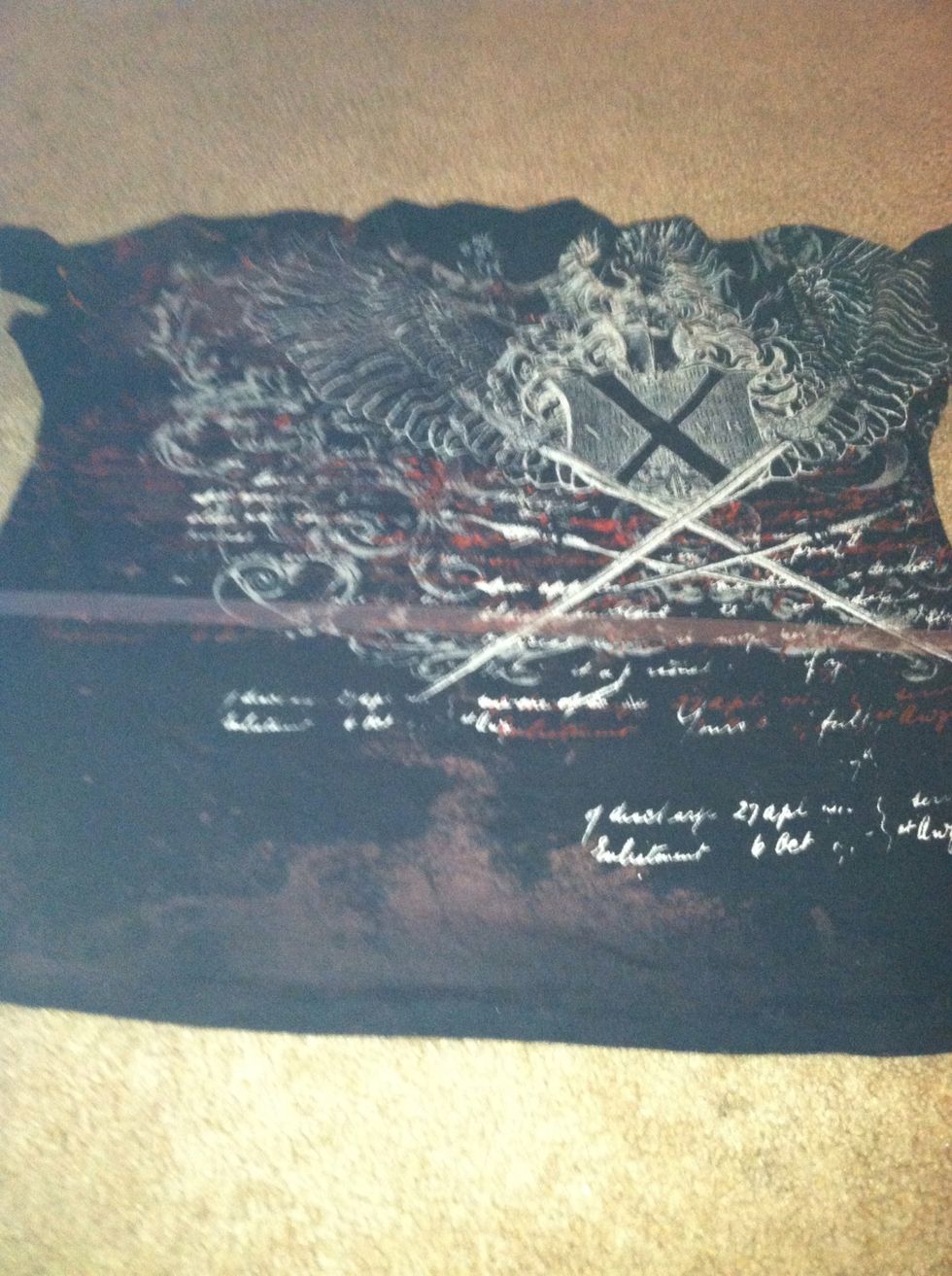 Put scotch tape across the shirt to keep your cuts even. You may want to try the shirt on to see where you want to fringe to start.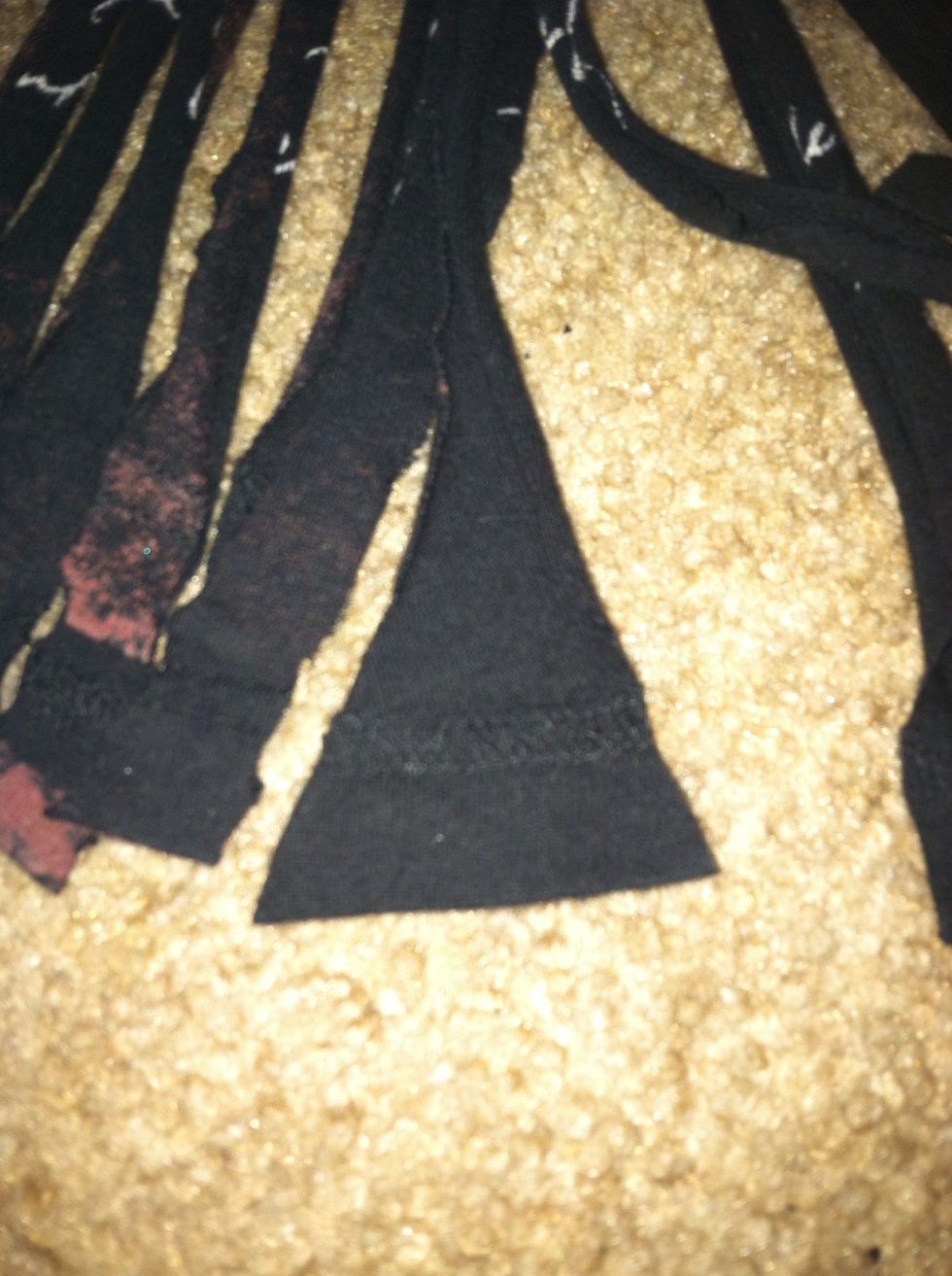 You may end up with some slices uneven and wide at the bottom. Feel free to clean up pieces like this before the next step. Or not. I feel it all adds personality.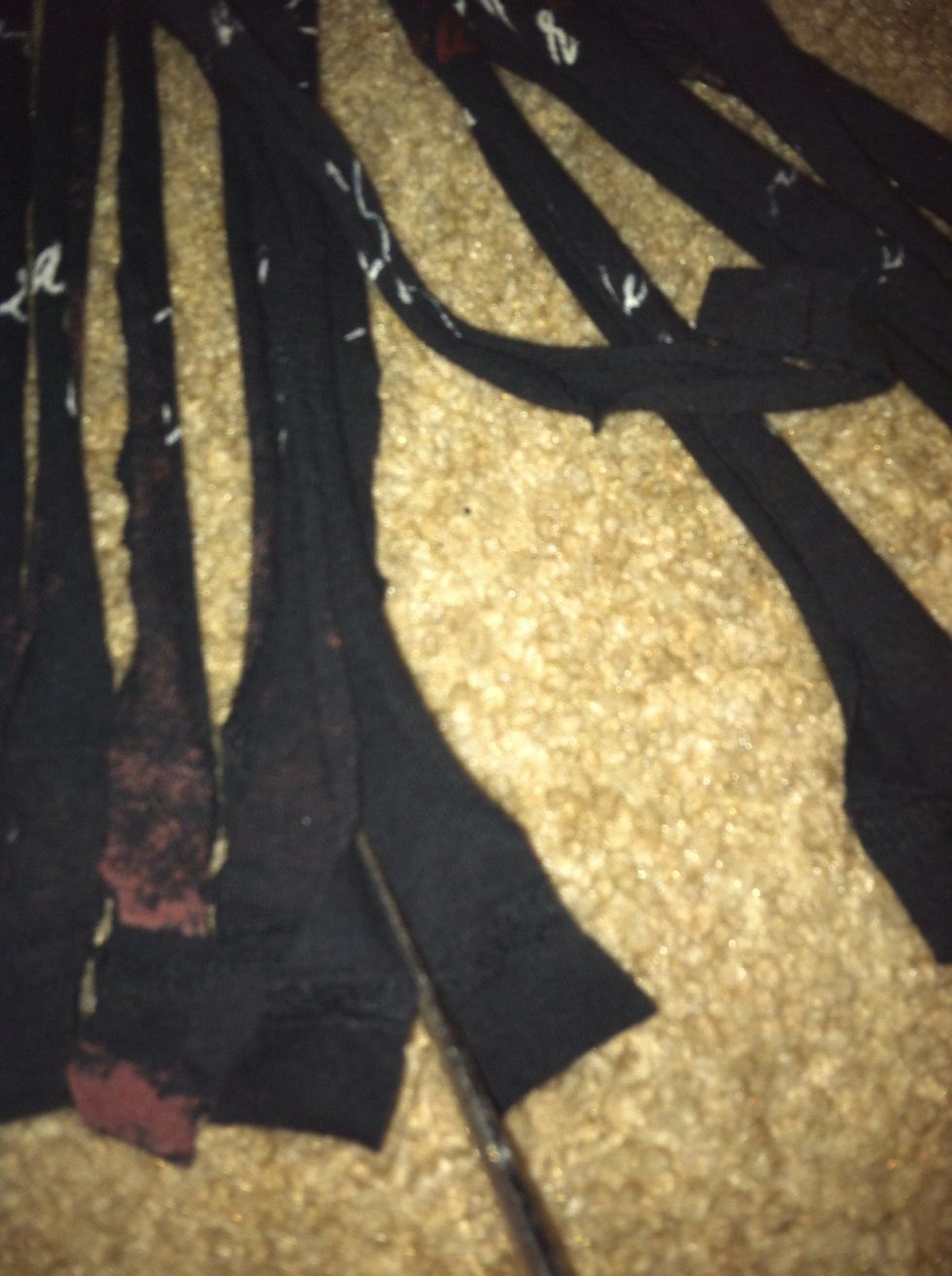 Close up of how your strands should look.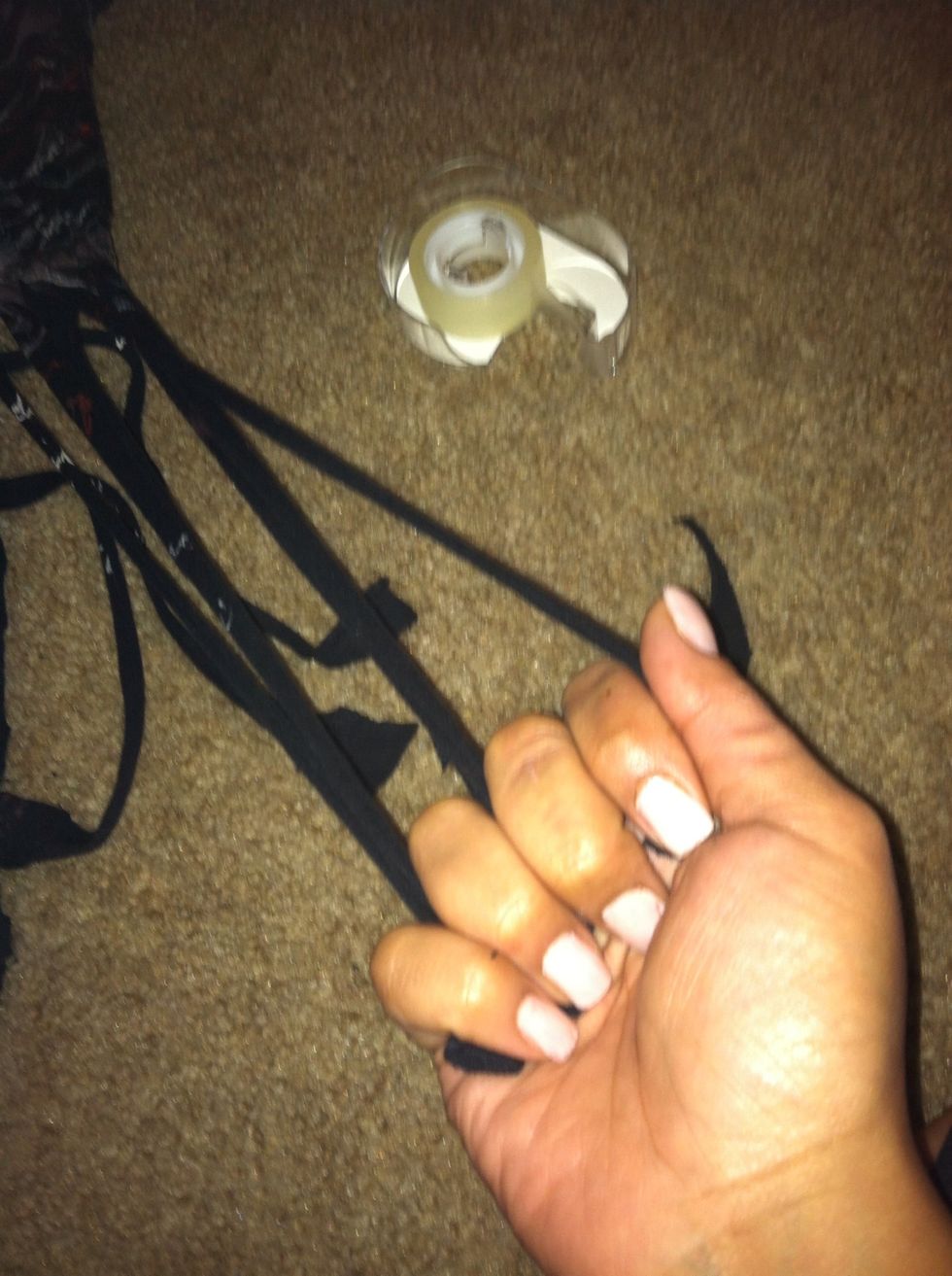 Once your finished pull the strands down. This makes them skinnier and longer.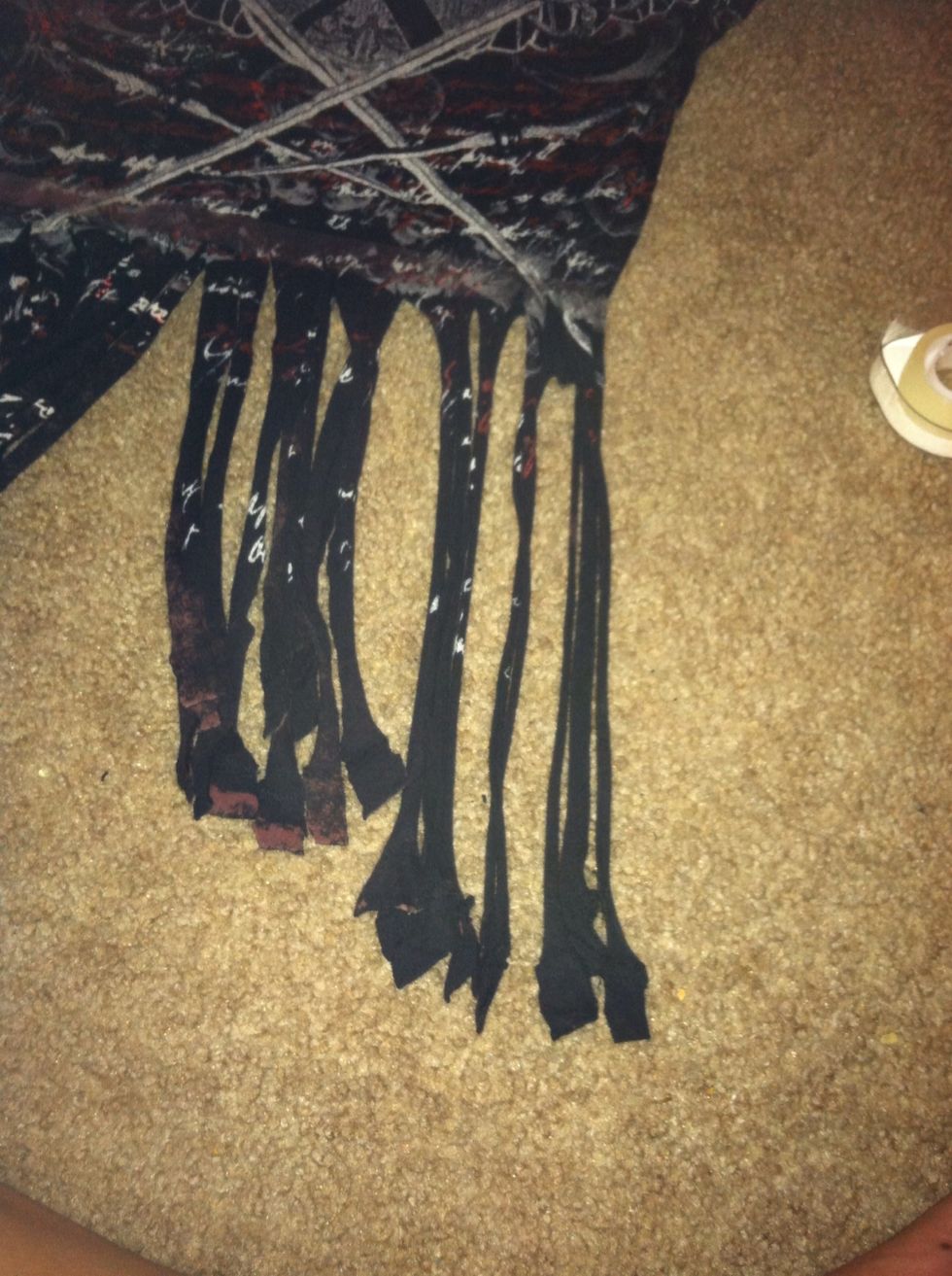 The longer strands are the ones I pulled down the shorter ones are how they look just cut.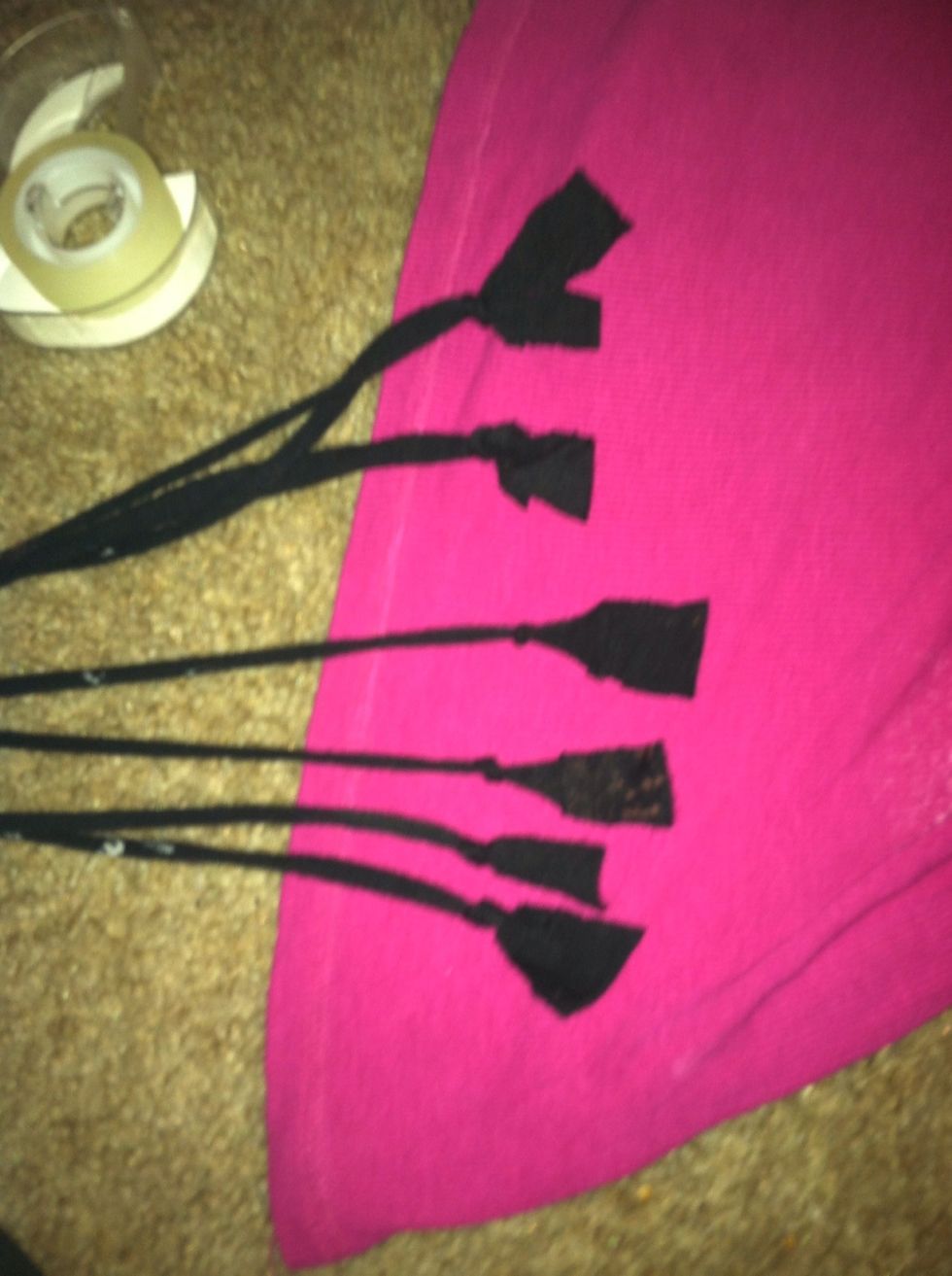 Next you want to put a small knot at the ends. This is a perfect place to add beads or pins to make it a little more rock n roll!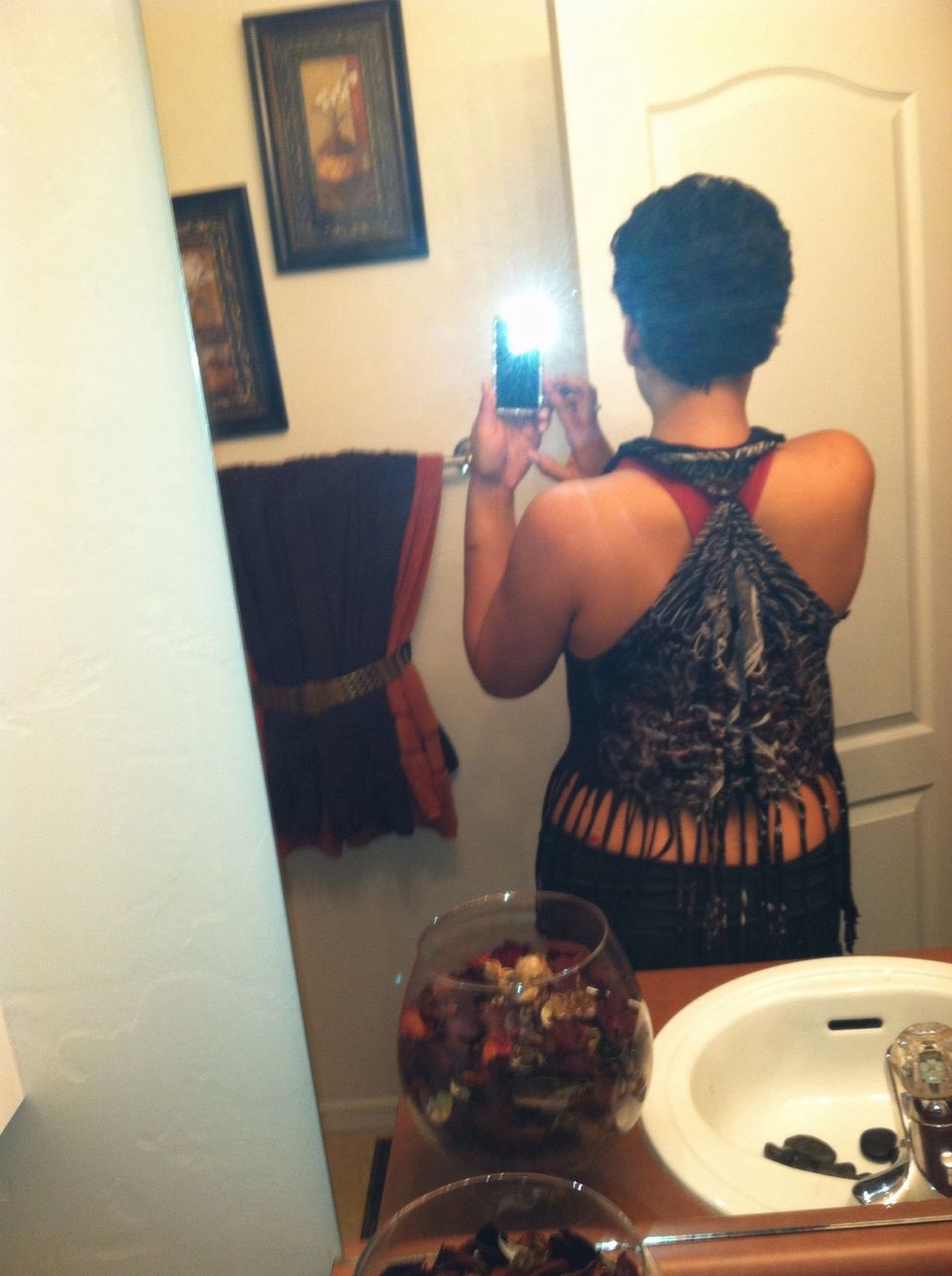 I decided to make this a tank so I cut the sleeves & collar then use one of my strings (you can use ribbon/safety pins/threading) to gather the back and and give it a T-back. You can leave it as is.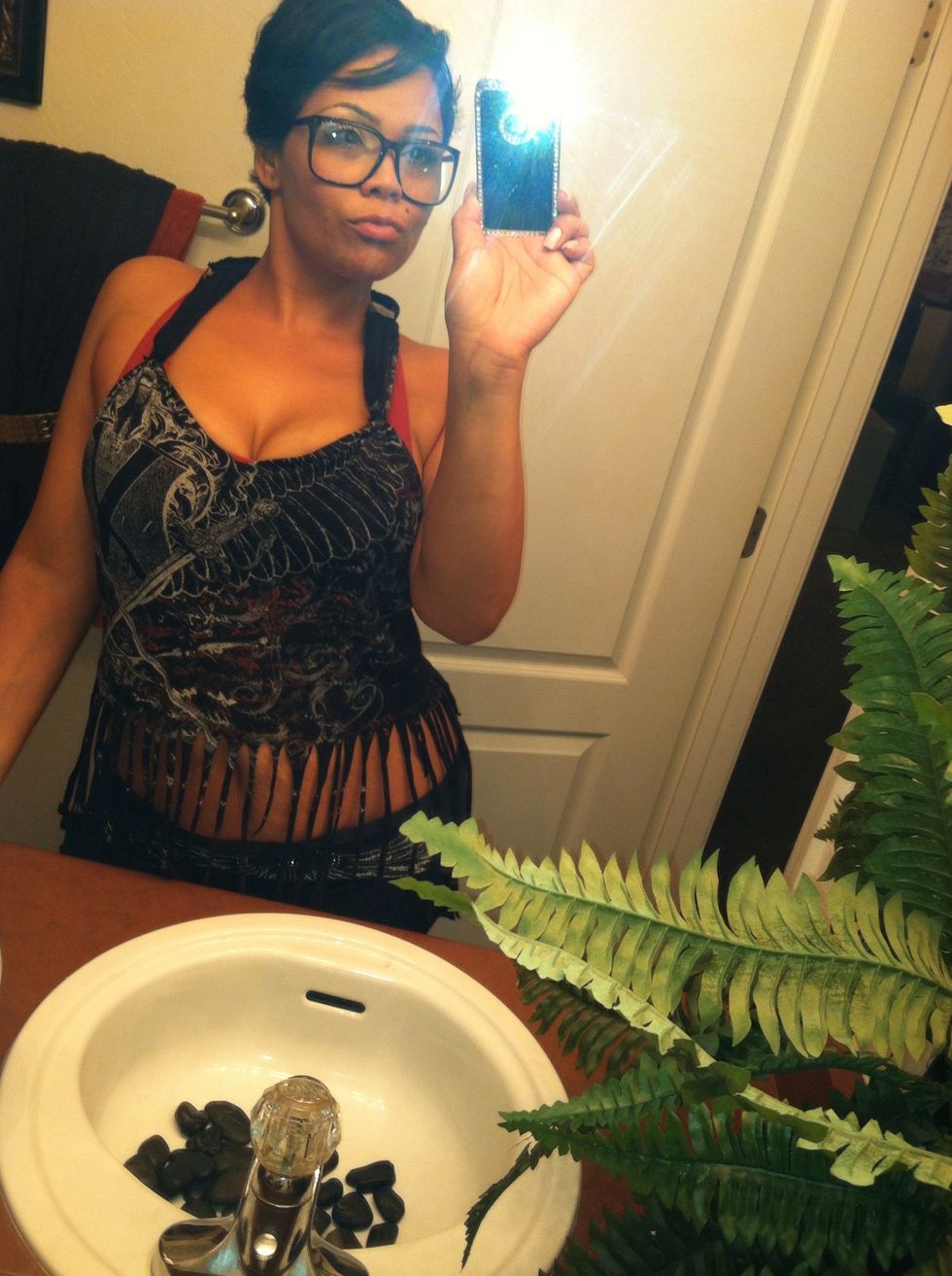 I cut a V neckline and gathered where I liked it and secured with a tie.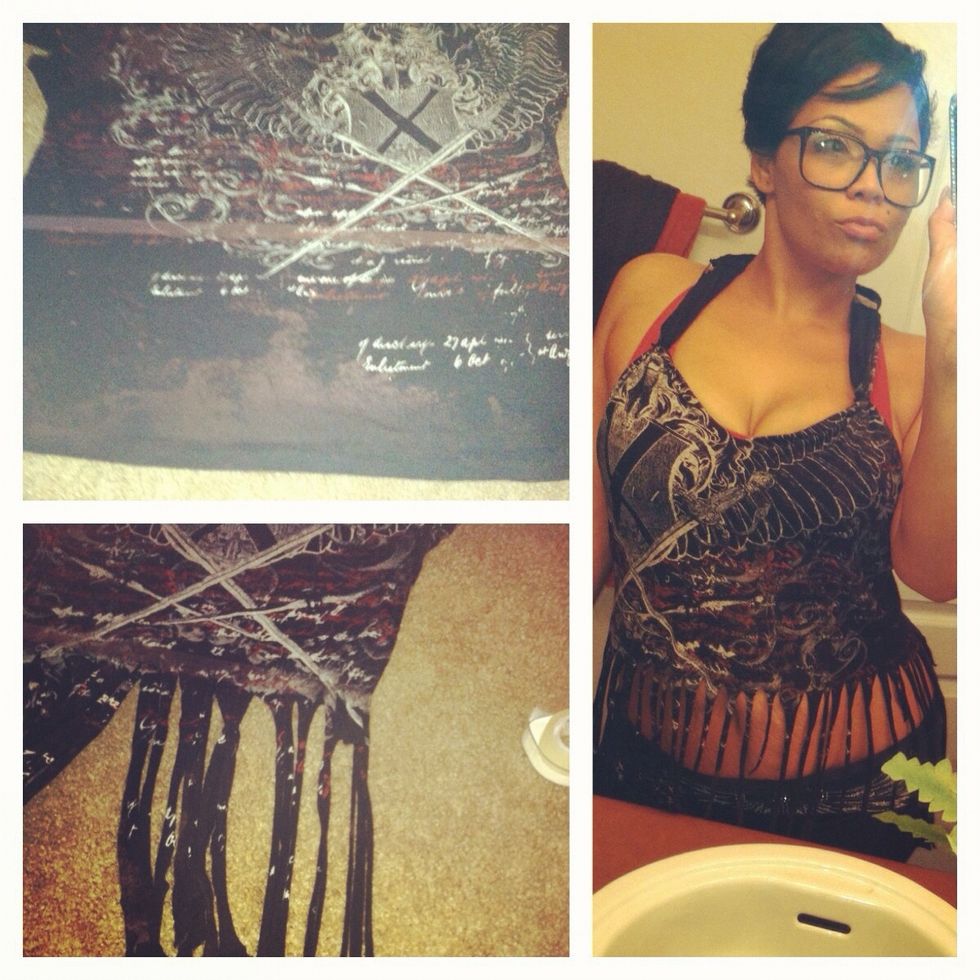 I really love this look! I hope you do too!
Vanessa Powell
Hello! I'm a Mother of 3 from AZ. Married to a Solider in the USAF. Hope you enjoy my little tutorials.