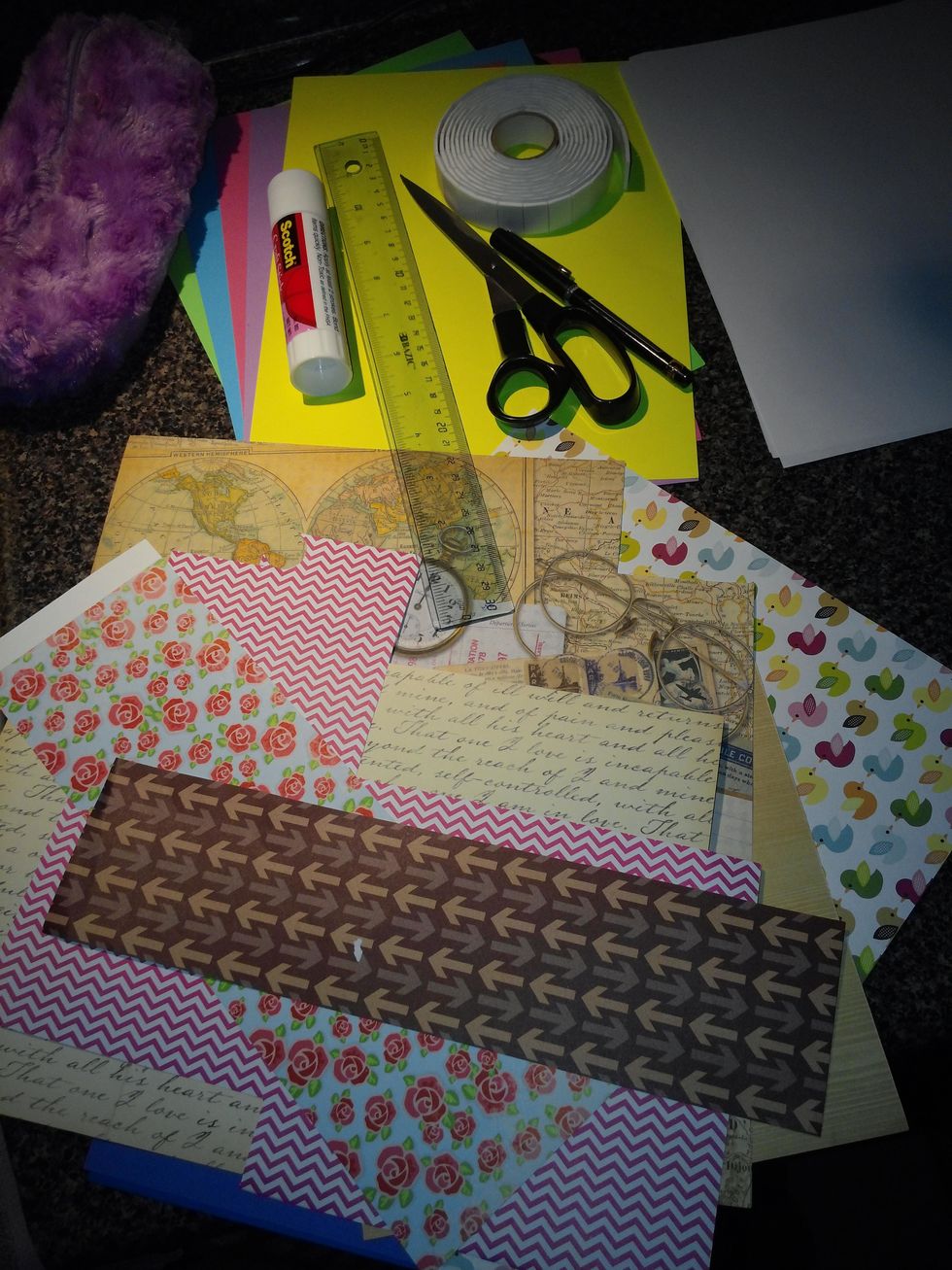 Gather supplies!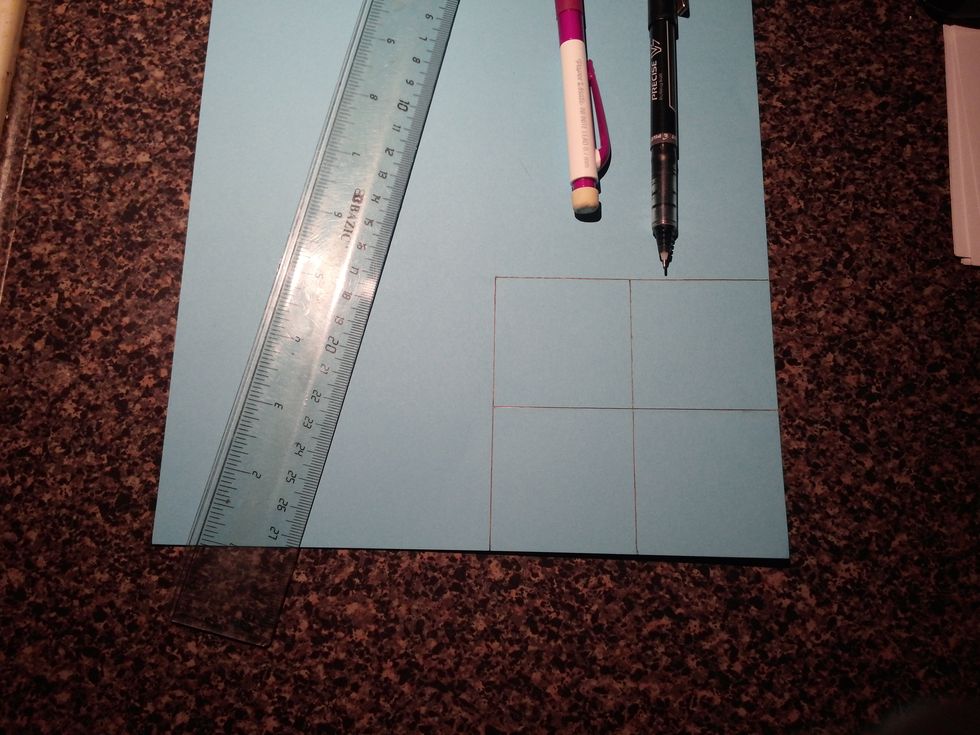 Using your plain card stock paper make a 10cm by 10cm square with lines at 5cm.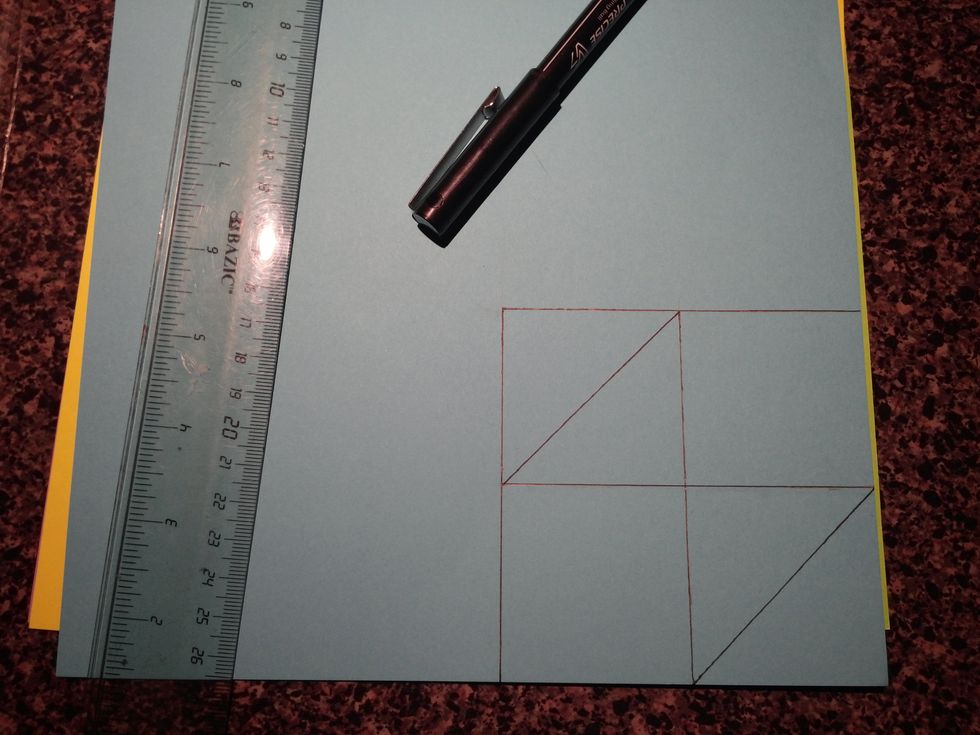 Make two diagonal lines on opposite squares.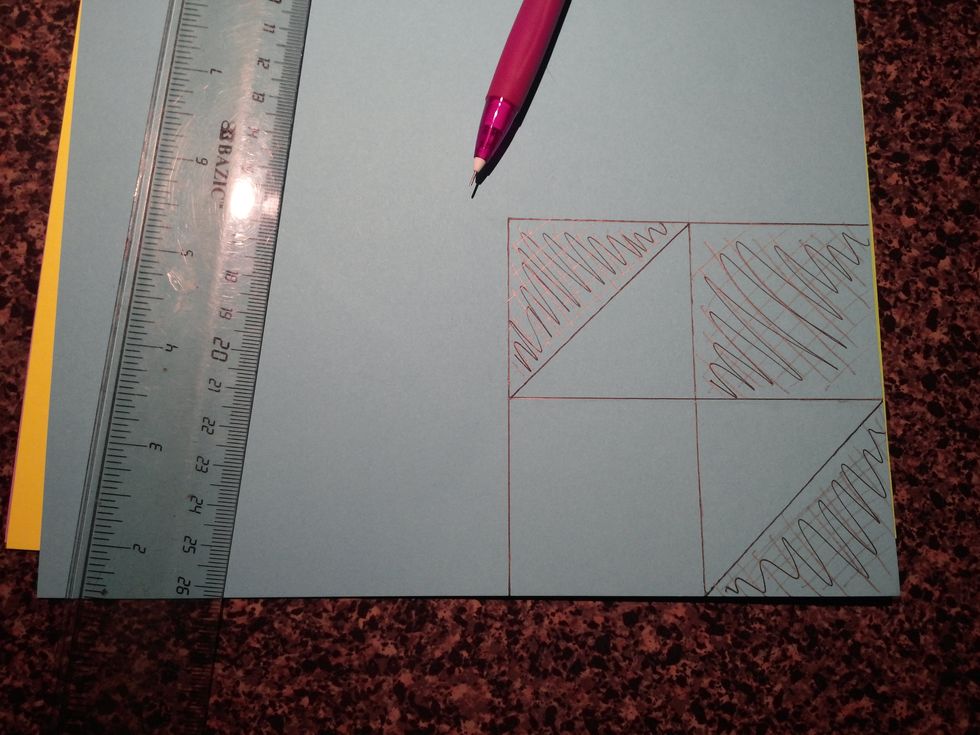 Cut the shaded areas.
Make creases on the lines and fold in.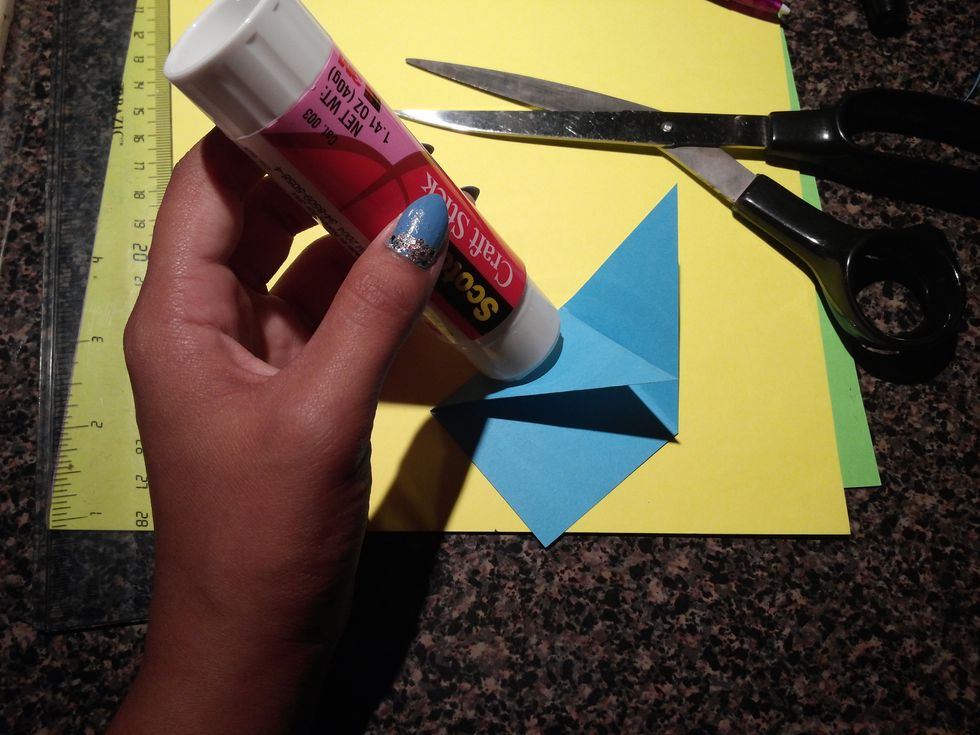 Glue down one of the flaps.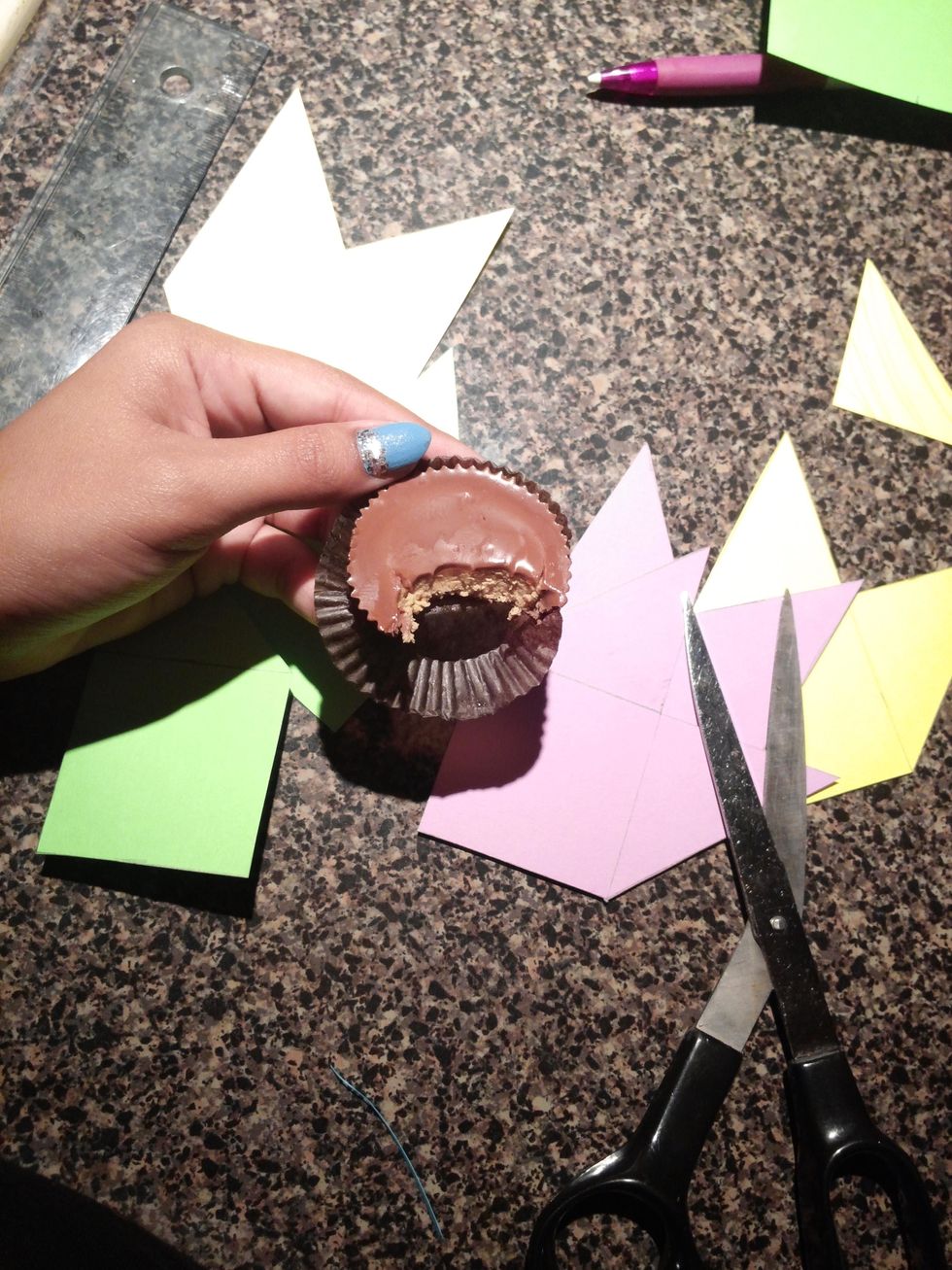 My sister came by and gave me one of these bad boys. Feel free to take a recess break! :)
Now that you have the base for your bookmark, use your decorative paper to make 5cm by 5cm squares and glue it onto the base. *Don't be limited, use news paper or magazine pages*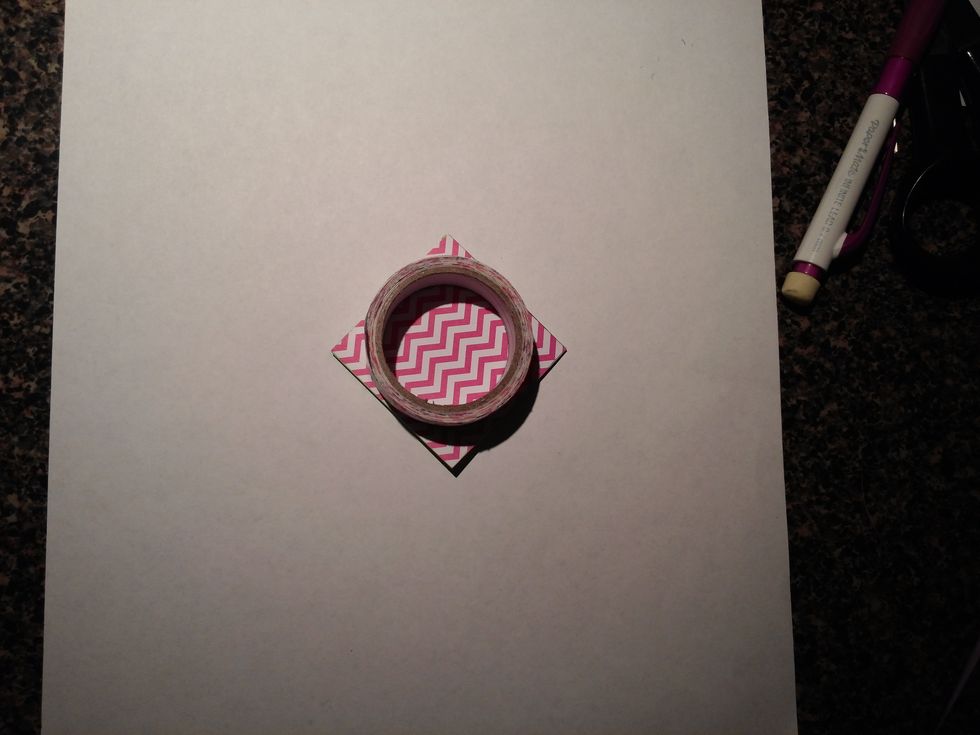 Find a circle that fits perfectly inside the square.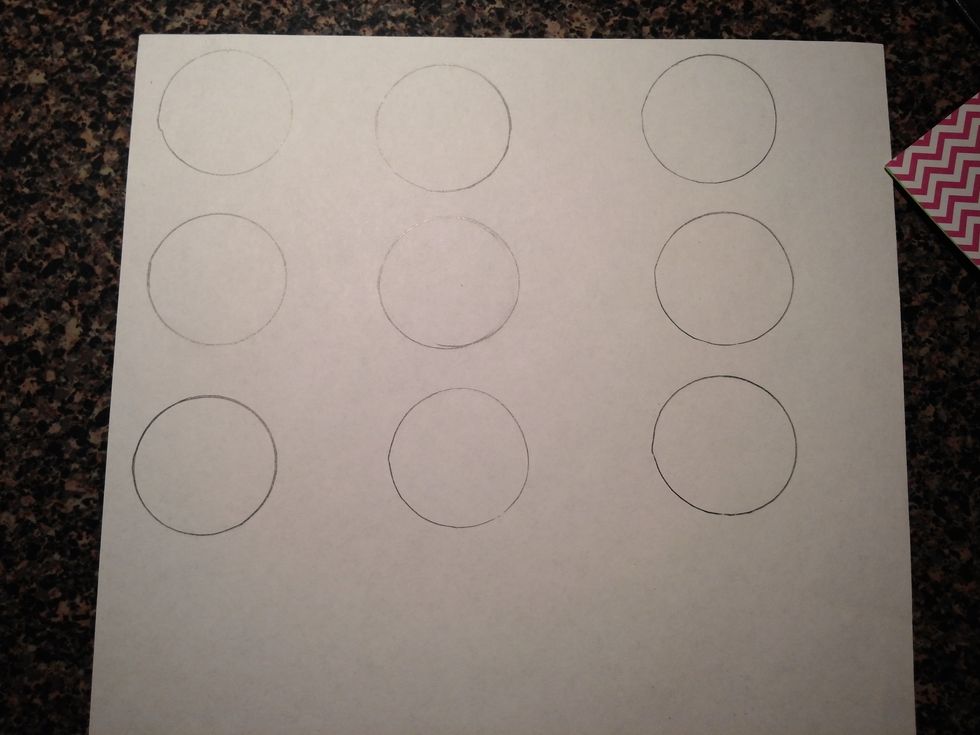 Make circles on your white paper.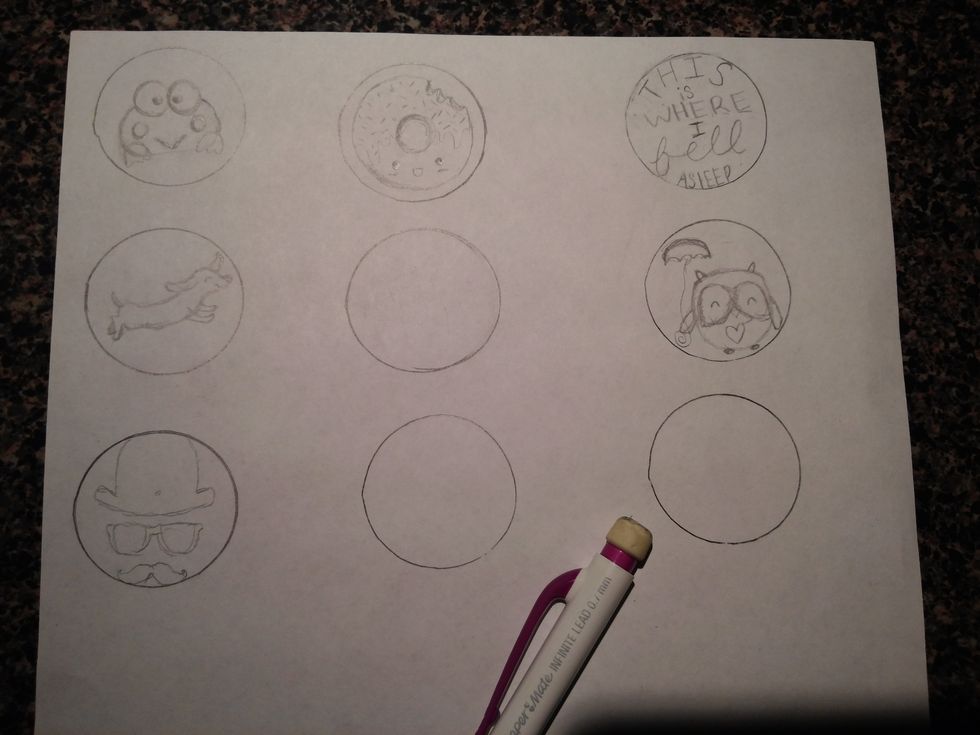 Draw images inside of the white paper. Choose things you love!(: *you can print images to save time or use stickers as well.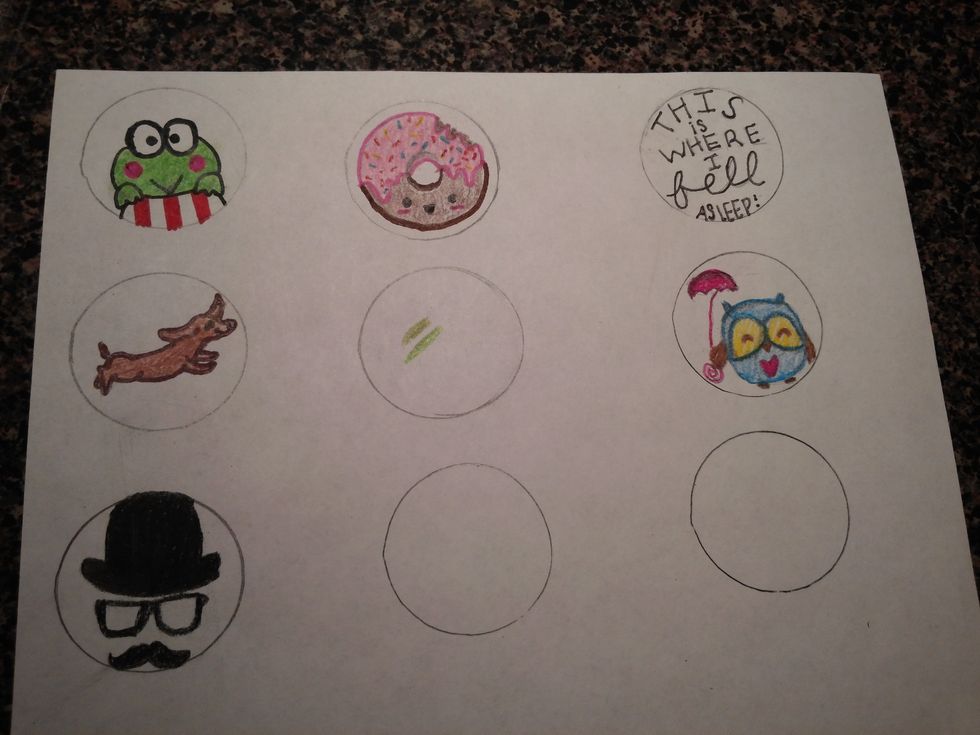 Use your colors and markers to make these super cute. Once you're done cut them out.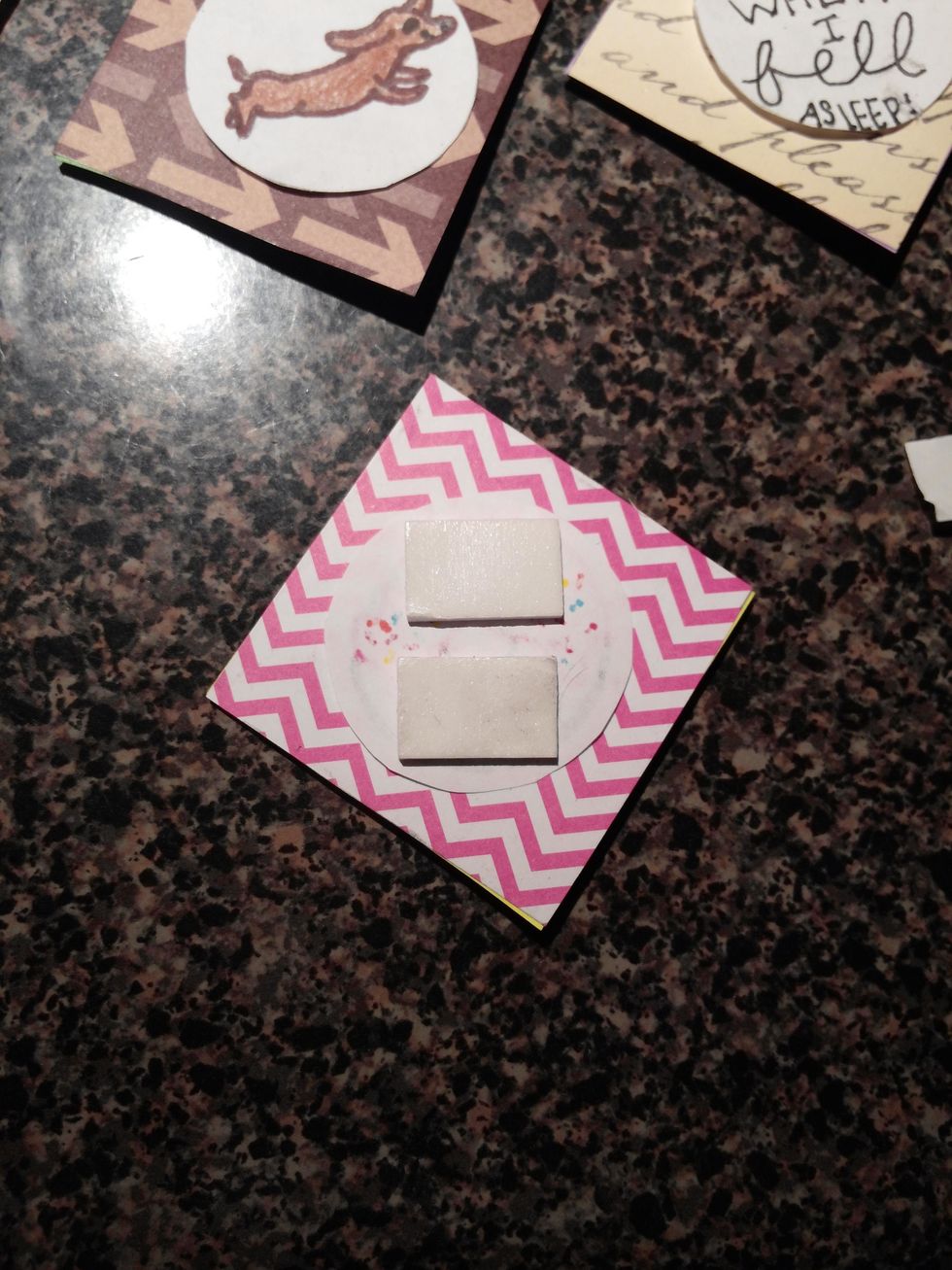 Apply your sticky foam adhesive to the back of the drawing.
AND YOU'RE DONE!
Now remove your boring sticky note page marker.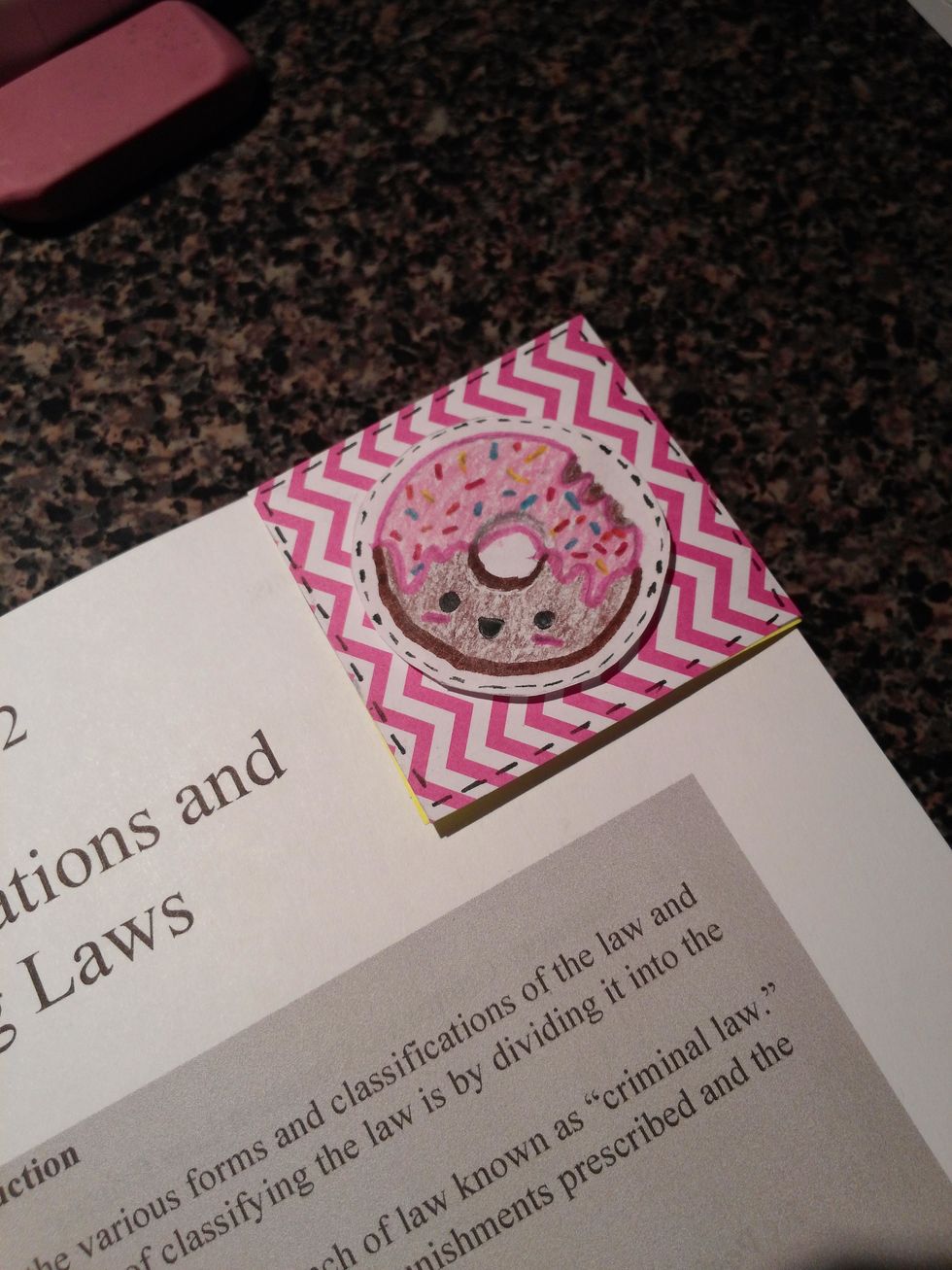 And replace it with these super cute bookmarks. Since we used card stock they are super sturdy and wont fall off. So no worries (: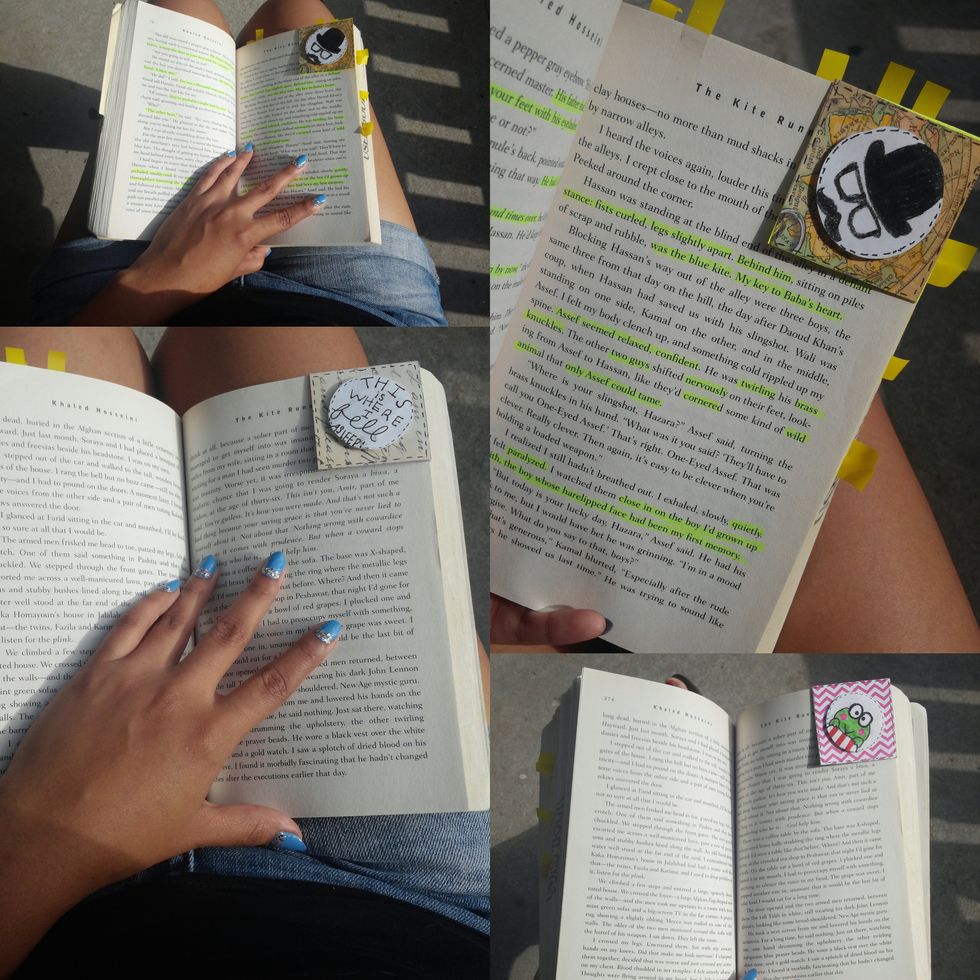 Ft. The kite runner. Such a good book.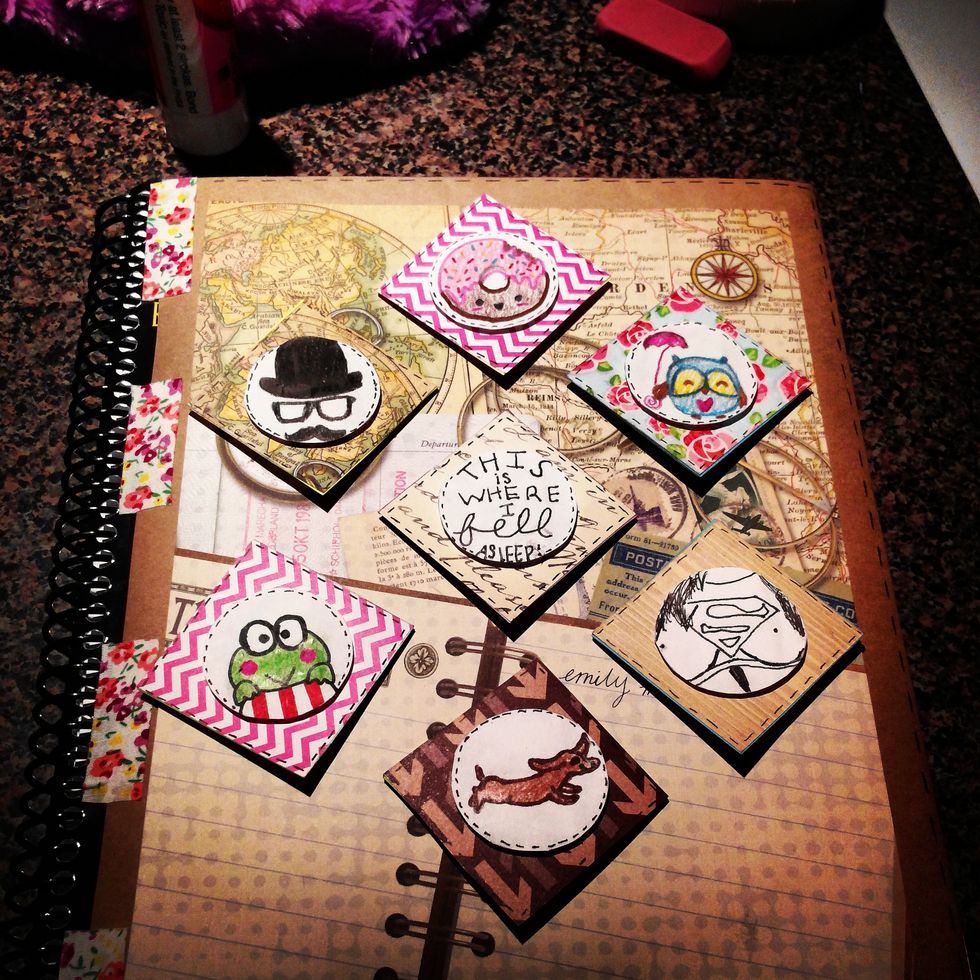 My instagram is i36459. Follow me. I haven't posted in a while because I don't have an Iphone anymore. I love snapguide. Please send me requests (:
Pen/Pencil
Colors/Markers
Scissors
Ruler
Glue
Foam Adhisive
White Paper
Plain Card Stock
Decorative Card Stock
Emily Moreno
I'm new to this, I love it ☺ follow me ❤ I'm open to any suggestions and requests. \nInsta: i36359