DIY a Paper Gem Ornament Out of a Greeting Card
19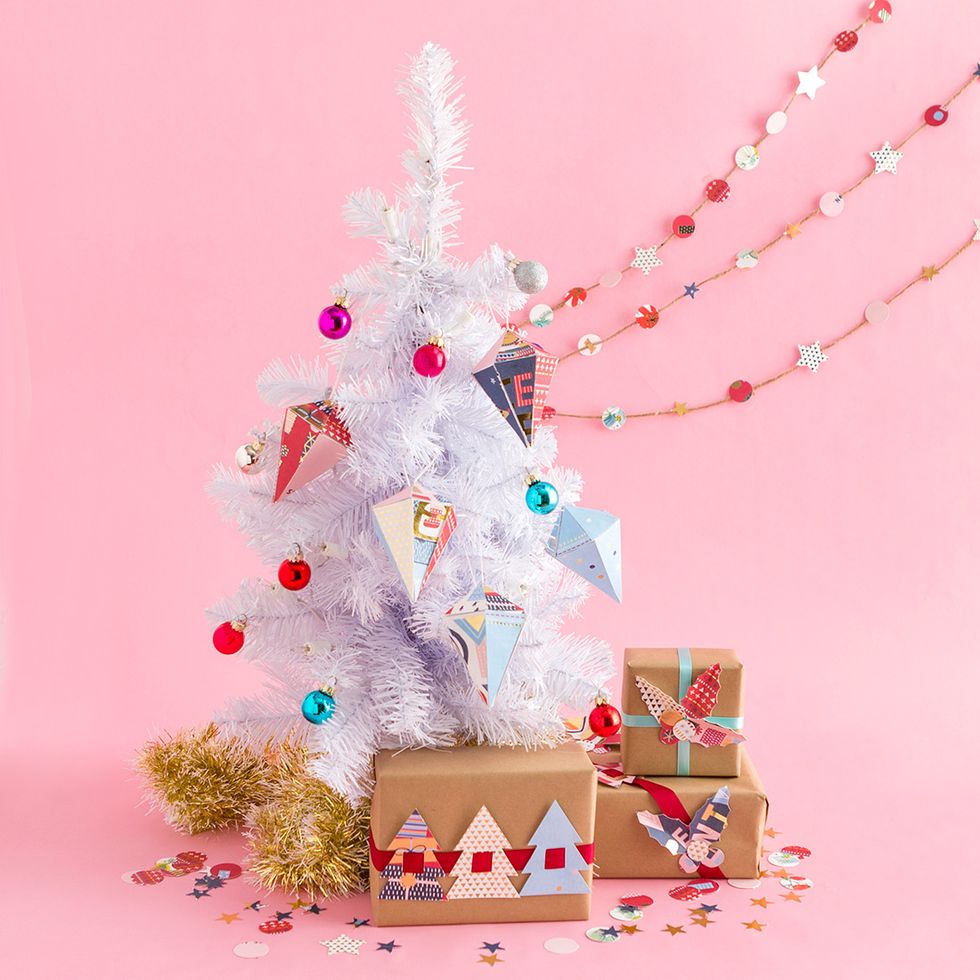 Holiday hacks are necessary to keep the season merry and bright! Today, we are showing a holiday decor DIY you can make out of one of the most accessible items ever: greeting cards.
Gather your supplies. Get the printable here: http://bit.ly/2hnDRcM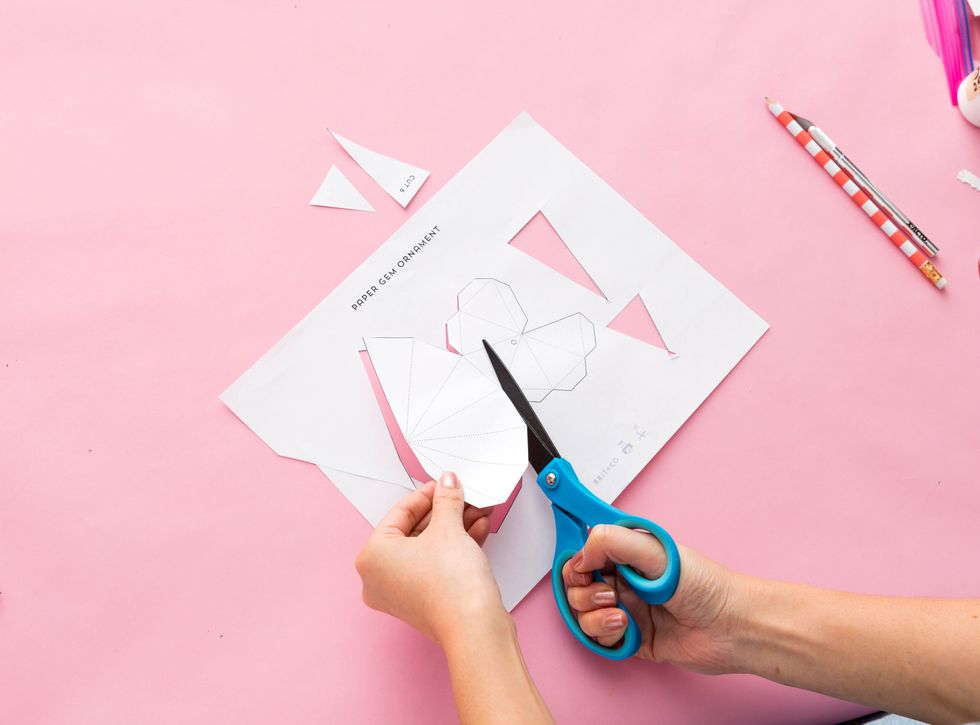 Cut out printable shapes.
Trace the smaller shapes on the greeting cards six times each.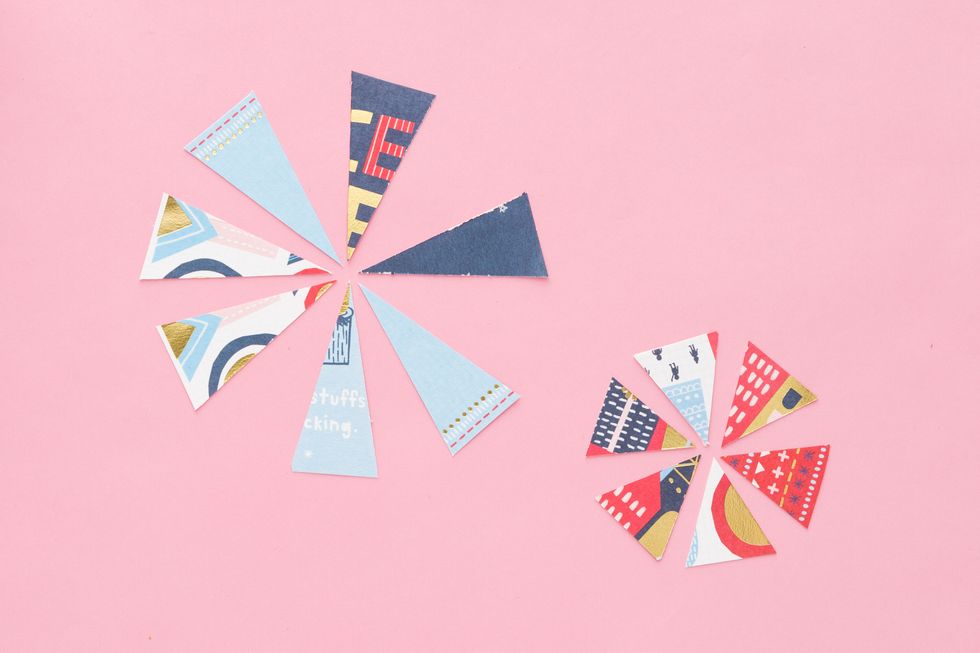 Cut out shapes.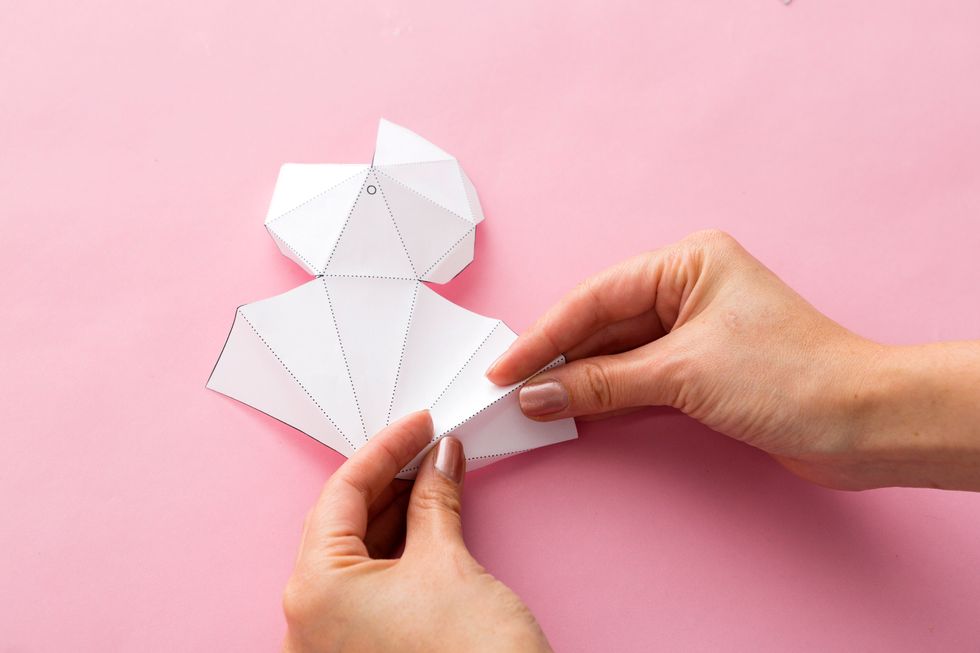 Fold along the dotted lines on the larger printable shape.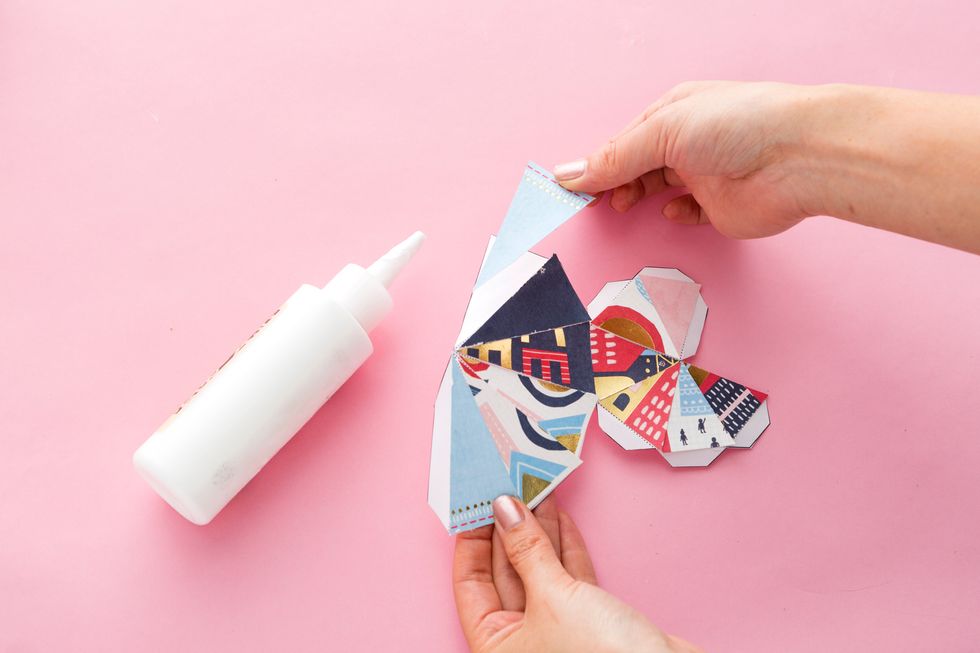 Tape the cut-out card shapes on the larger printable shape. Place one of the shorter triangles behind the dotted triangle with the hole at the top.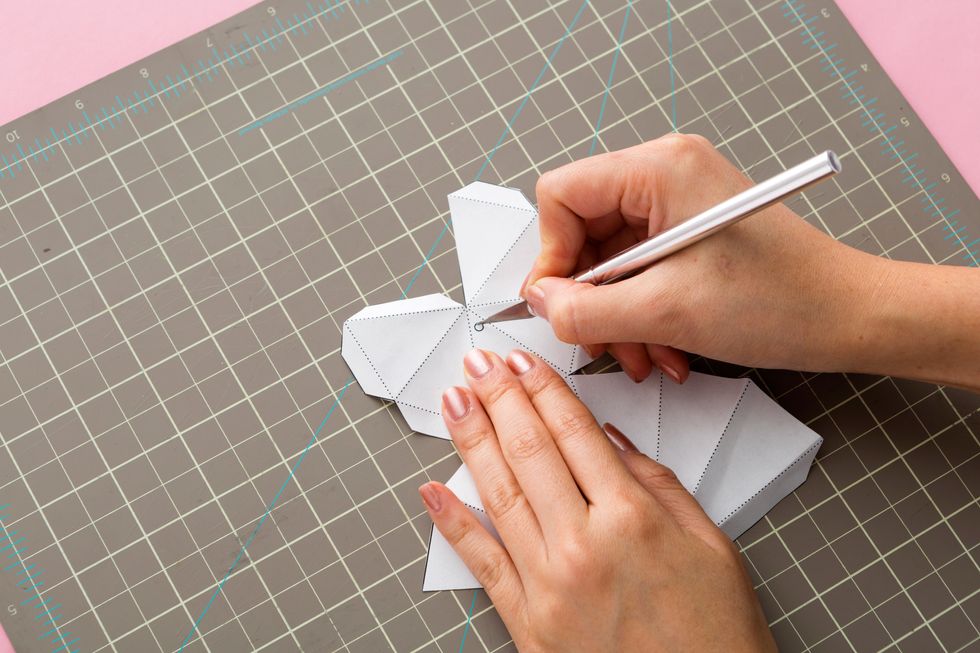 Cut out the circle so that both the printable shape and the triangle have holes.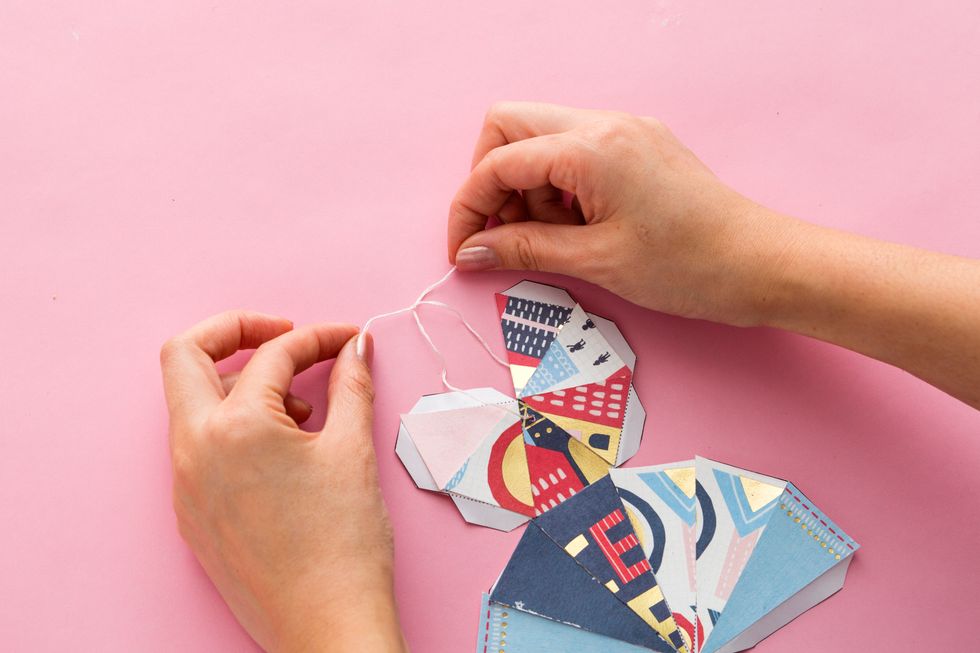 String a piece of string through the hole at the top. Tie to make a loop.
Tape tabs together to form a gem.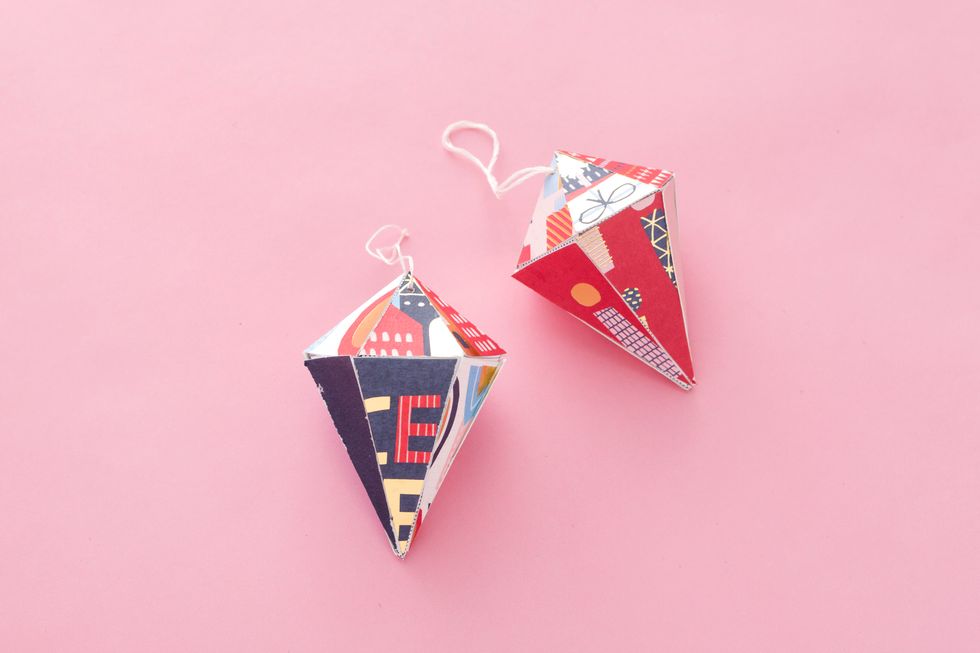 What a gem. ; )
True fact: One can not have too many ornaments.
Christmas greeting cards (we used Studio Ink)
printable
utility knife
scissors
pencil
glue
double sided tape
string
B+C
We are the team behind B+C Guides. Feel free to message us if you have any questions or see something that could be improved!