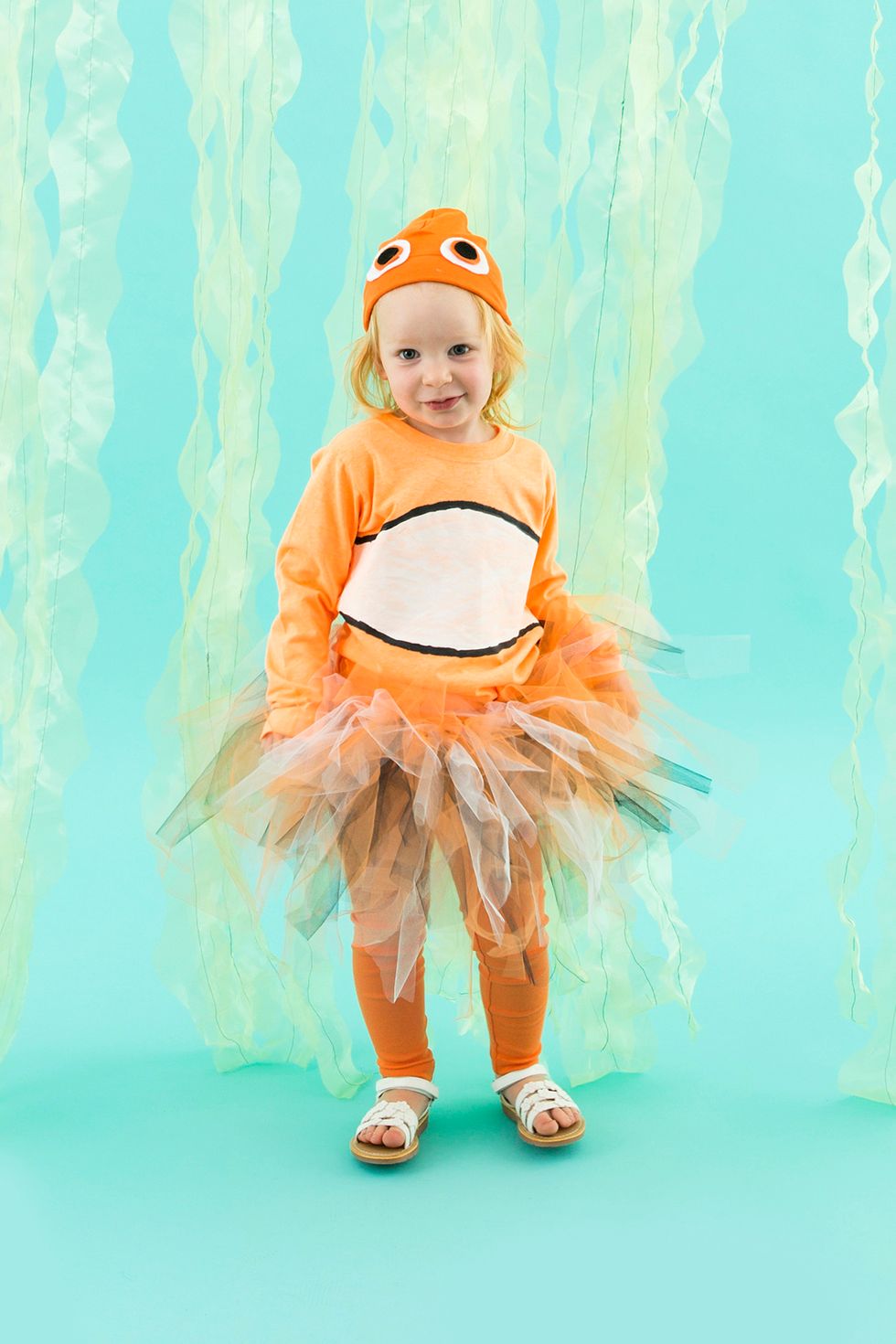 Come October 25th, Finding Dory is available on digital HD + Disney Movies Anywhere, which means it's the perfect inspo to make the cutest Halloween costume EVER.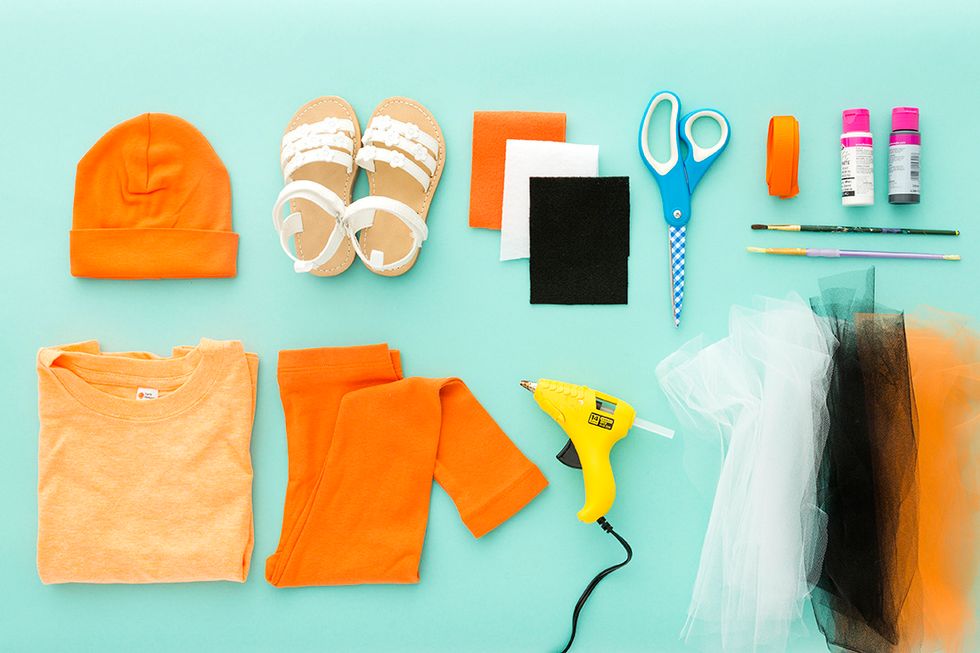 Gather your supplies.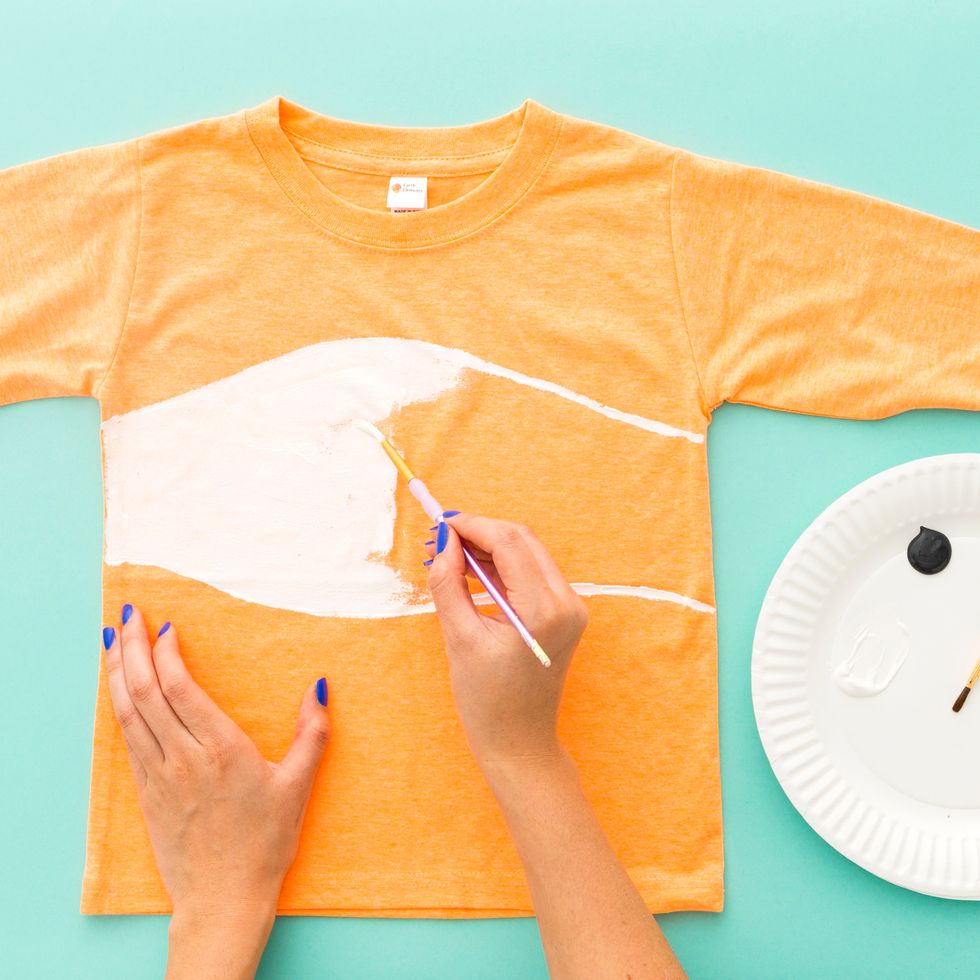 Paint a thick white stripe on the shirt.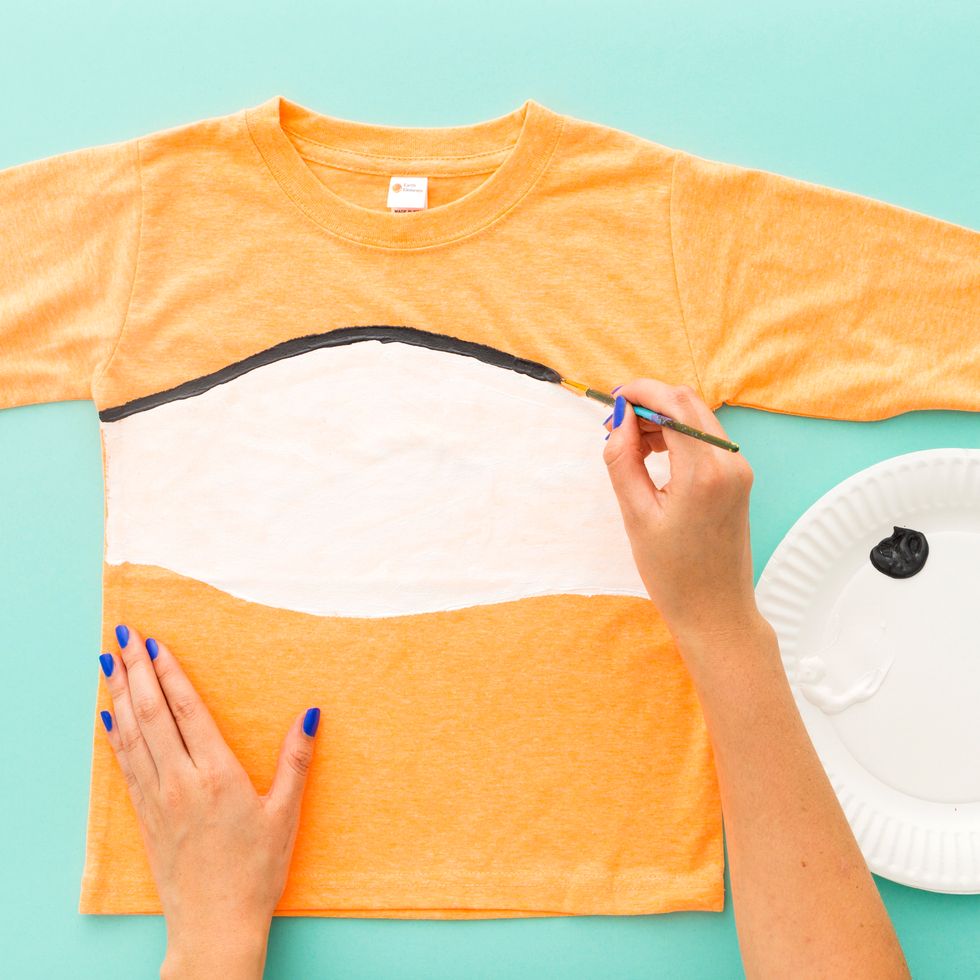 Outline the white stripes with thin black stripes.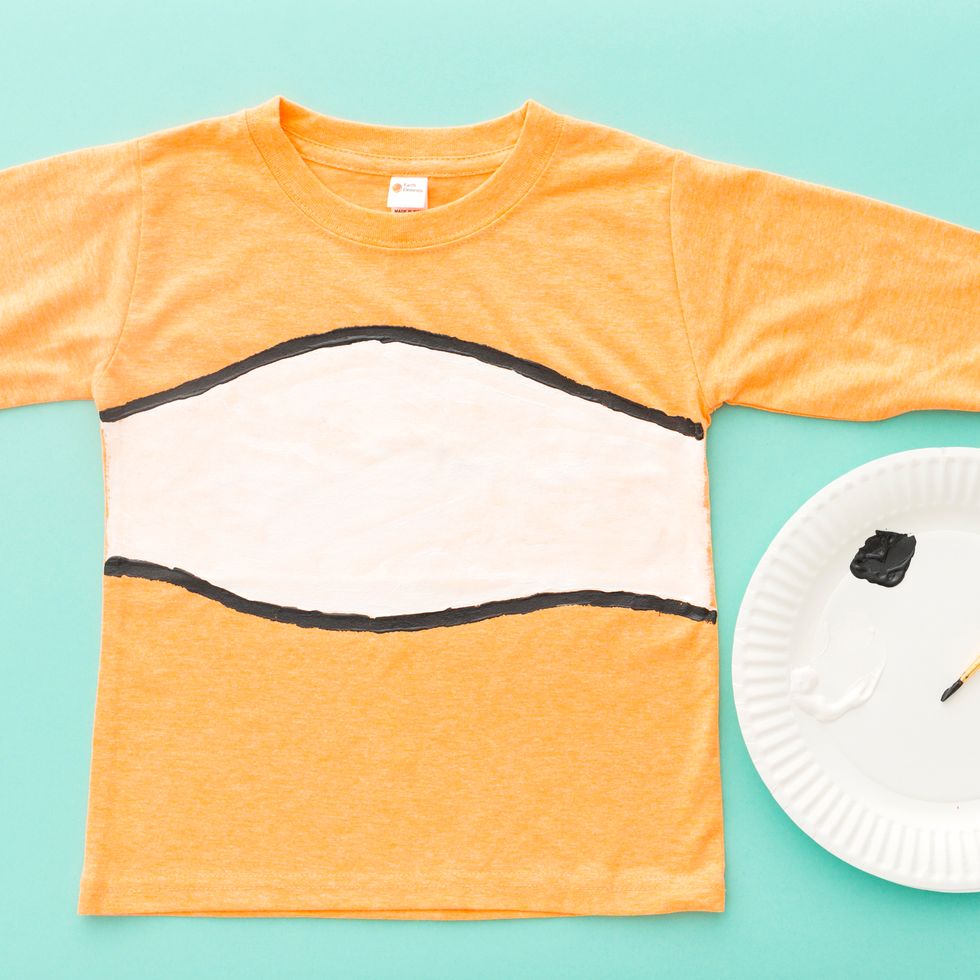 Let dry.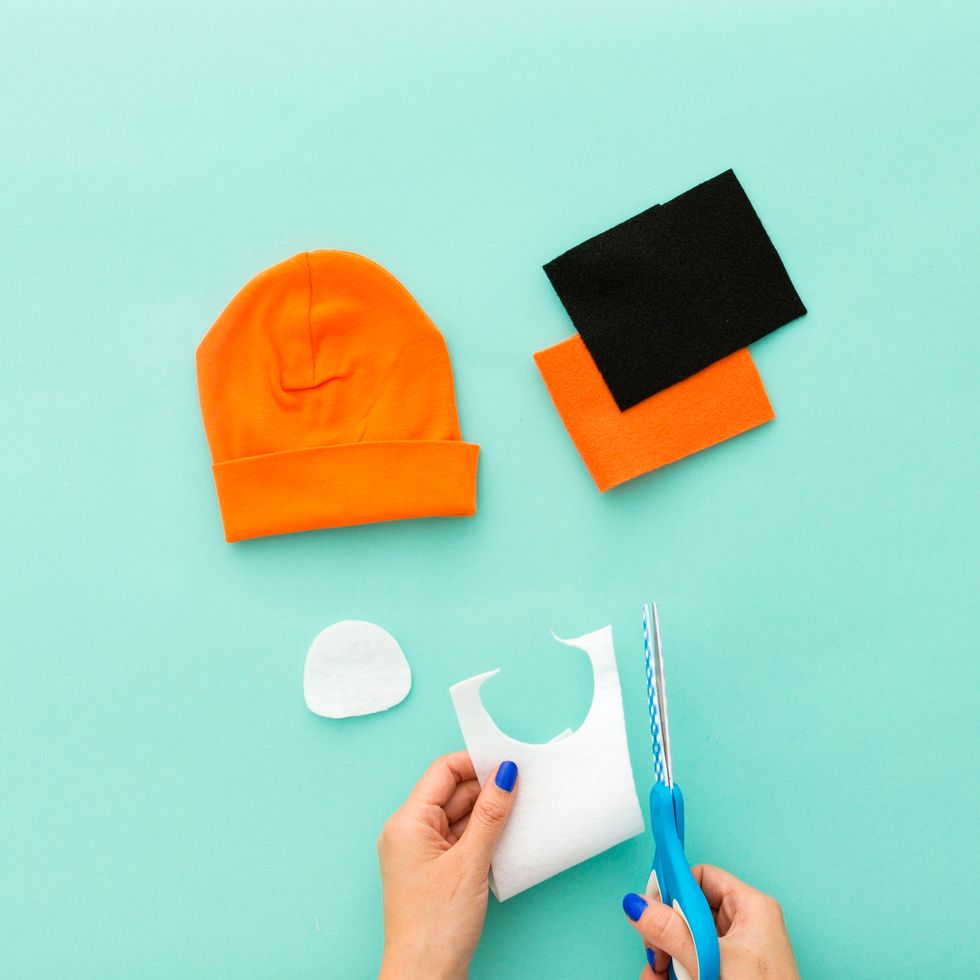 Cut two large circles out of the white felt.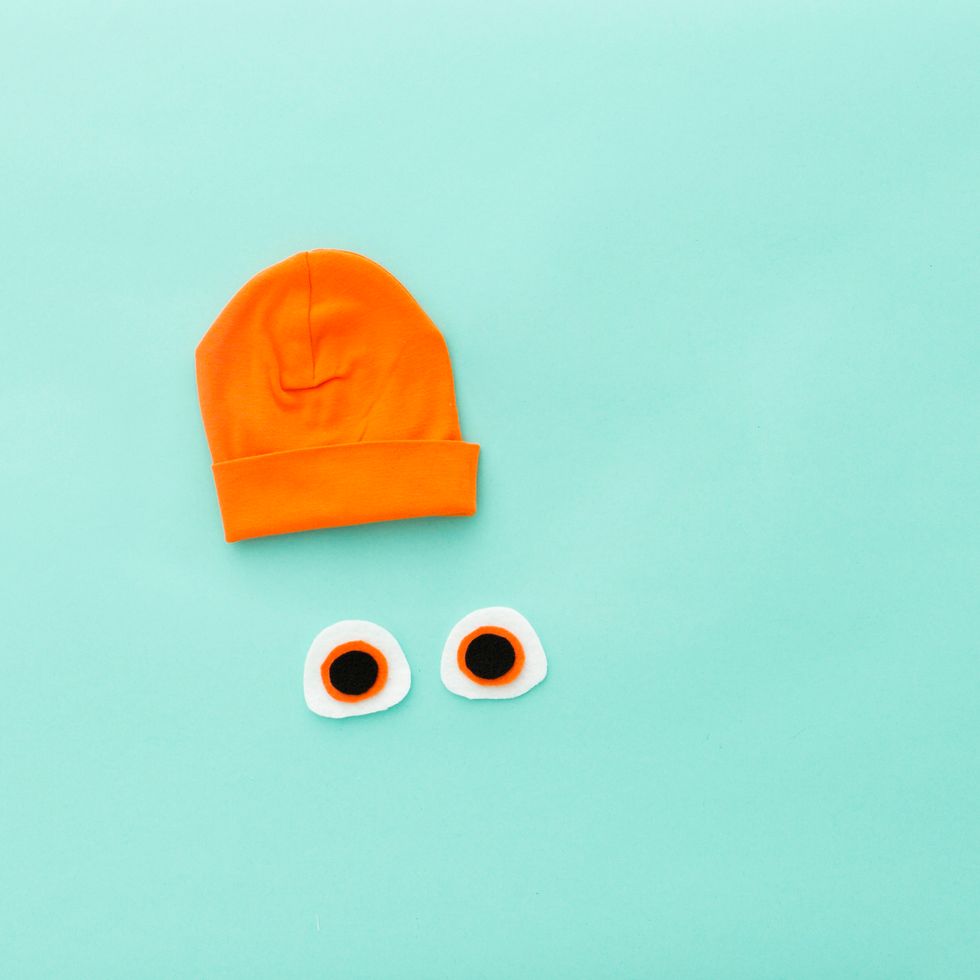 Cut two medium sized circles from the orange felt and cut two small circles from the black felt. Arrange the felt circles to form Nemo's eyes and glue the pieces together.
Glue the eyes on the beanie.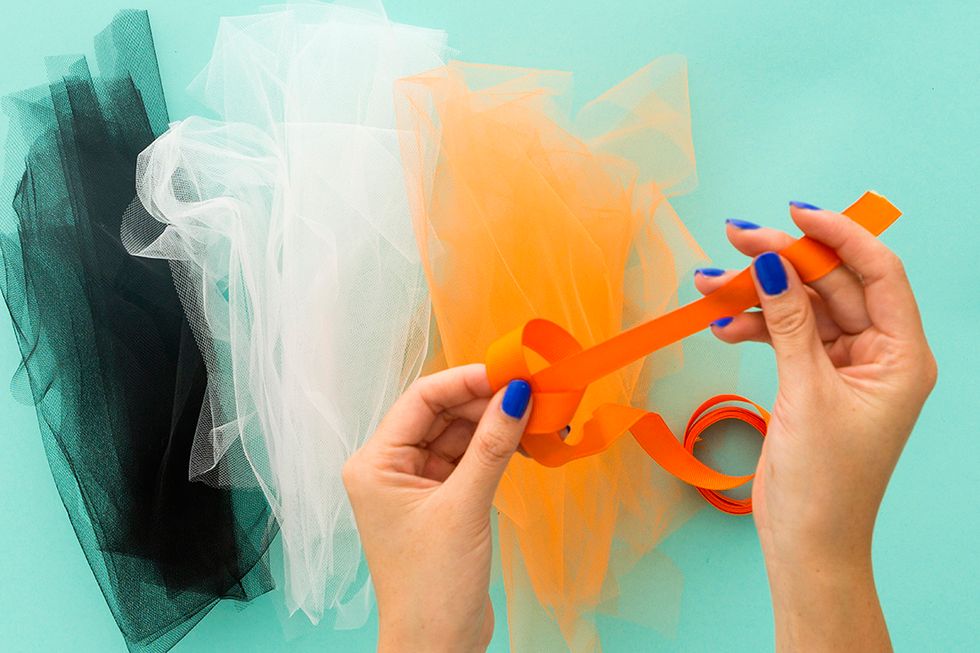 Cut a piece of ribbon that is 24 inches longer than the length around your child's waist size. Tie two knots 12 inches in from each end.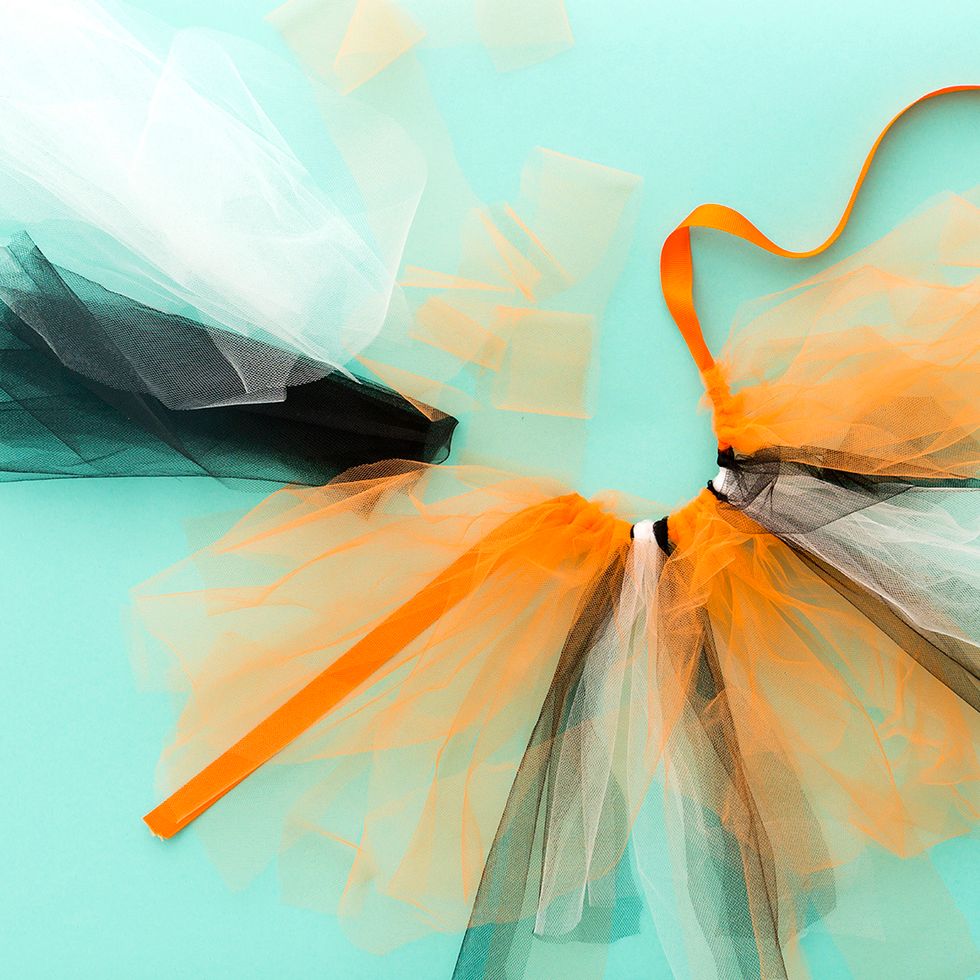 Starting by one of the knots, tie knots of tulle around the ribbon. Make a pattern of seven orange tulles, one black tulle, four white tulles and one black tulle.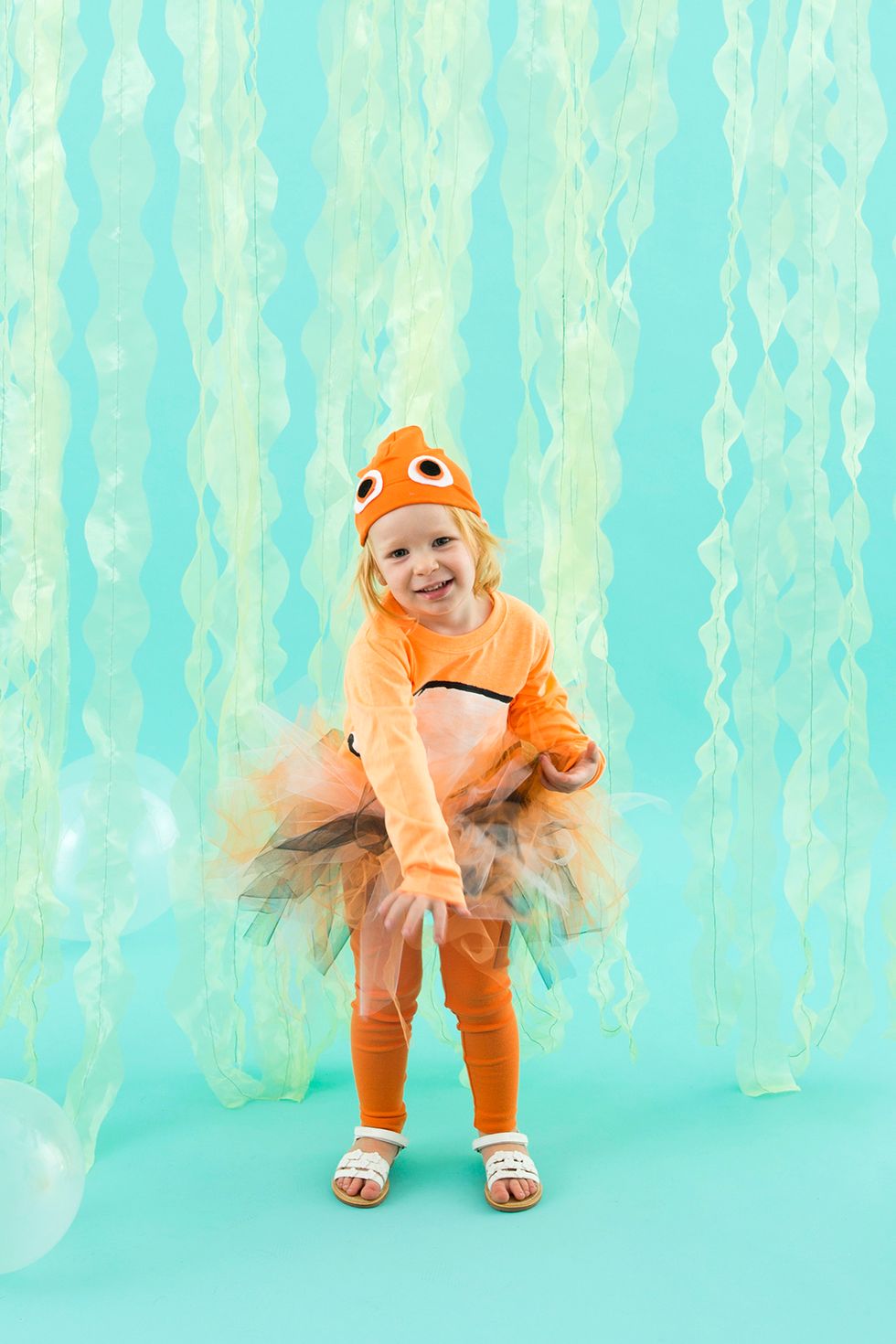 Complete the costume with a pair of orange leggings and white sandals.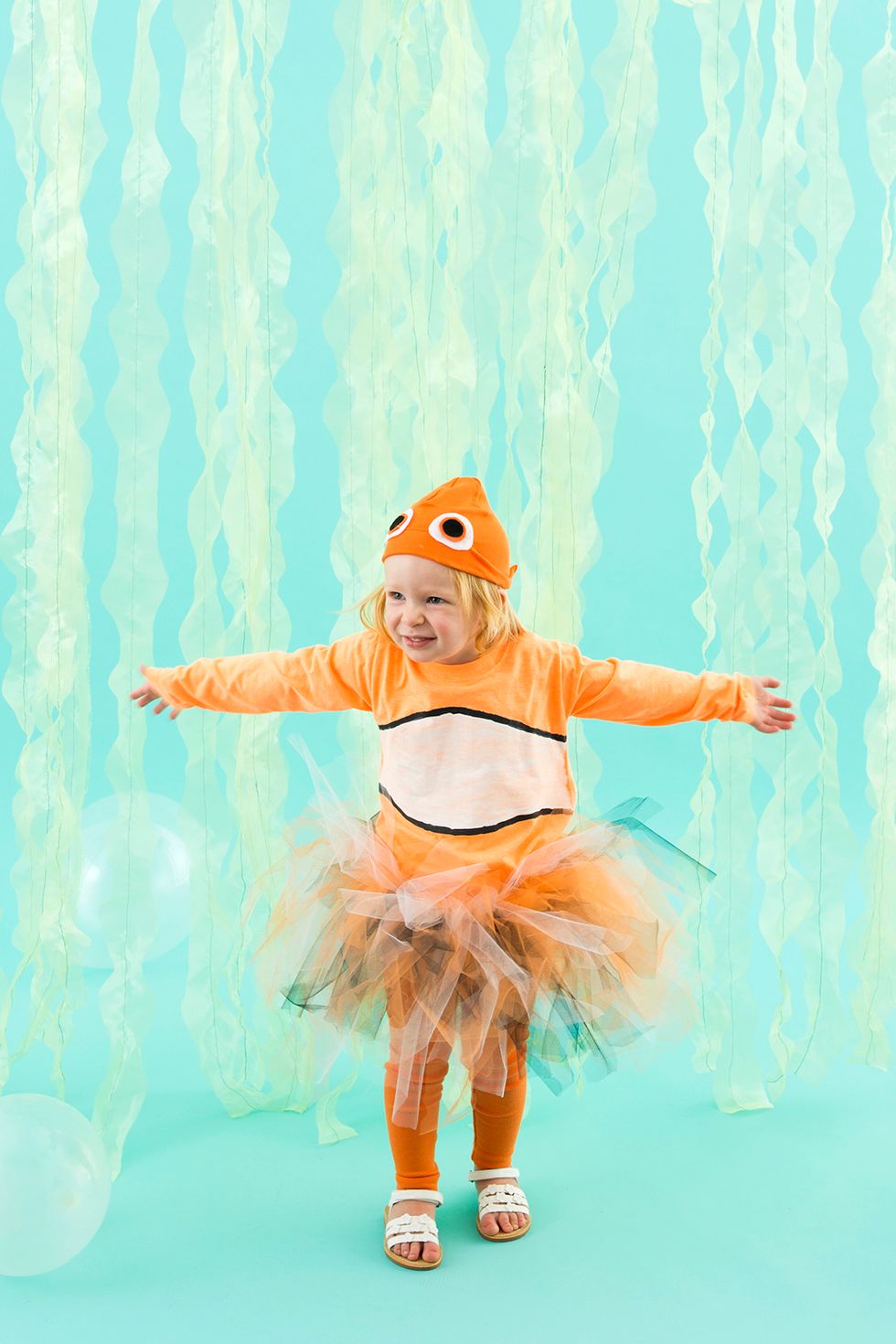 I'm Nemo. I live in the ane-ne-ne-ne-ne-nome.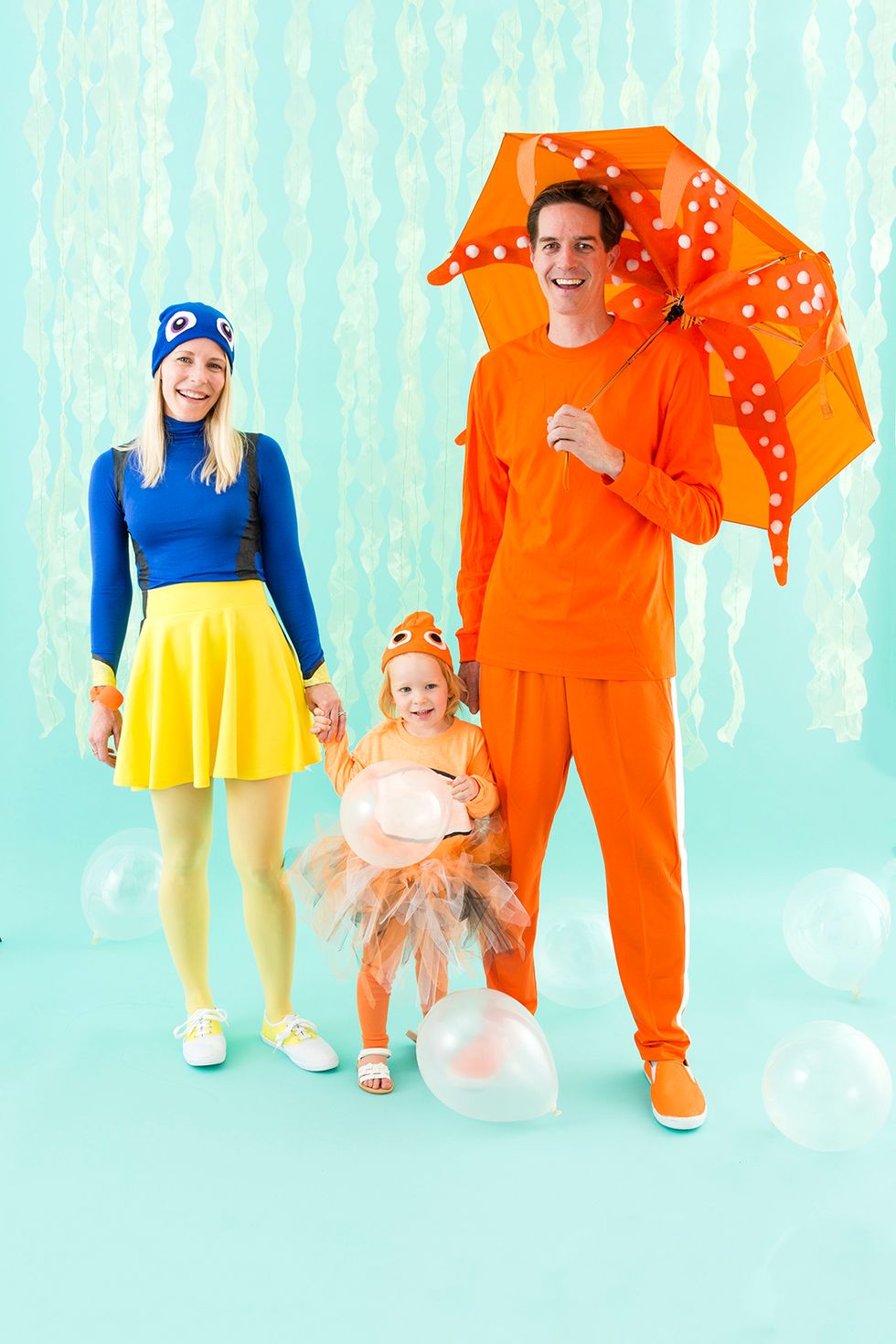 Continue with the Finding Dory inspo to make the cutest family Halloween costume EVER. To make some equally easy Dory and Hank costumes, click here: http://go.brit.co/2dPfaUq
orange, white and black tulle strips
orange ribbon
orange t-shirt
orange leggings
orange beanie
white, orange and black felt
scissors
hot glue gun
white sandals
black and white fabric paint
paint brushes
B+C
We are the team behind B+C Guides. Feel free to message us if you have any questions or see something that could be improved!