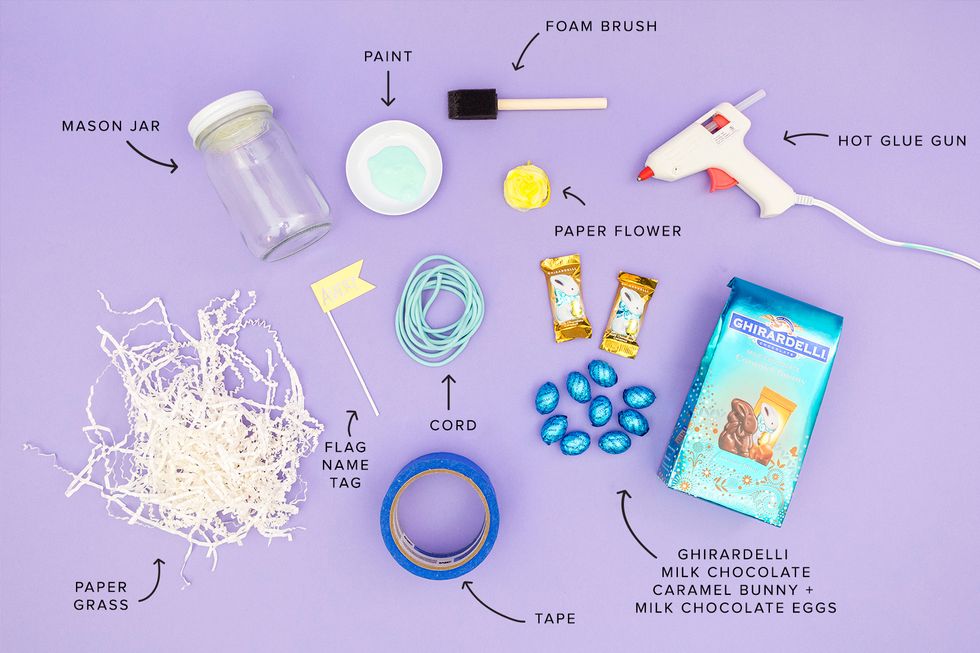 Before you know it the Easter bunny will be here, and with her (the Easter bunny is obviously a girl, right?) come egg hunts, Sunday brunch + one of our absolute favorites: Easter baskets.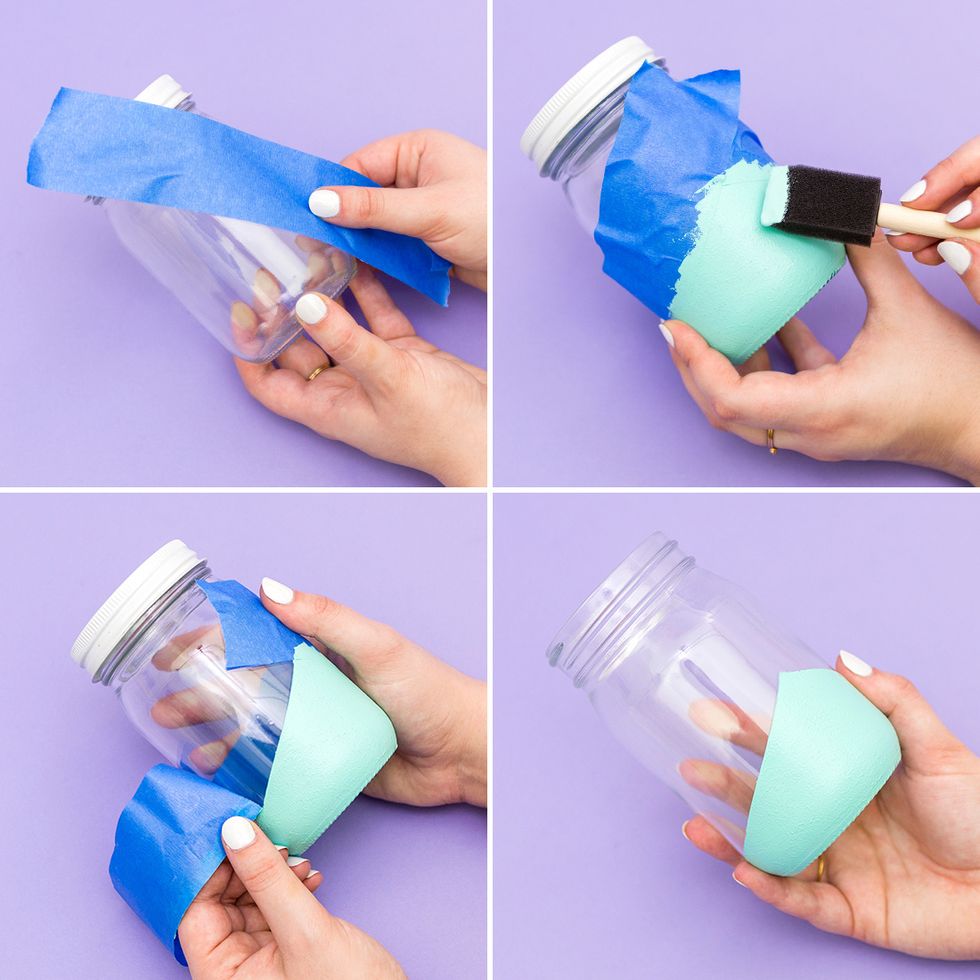 Tape the mason jar to create a design of your choice and paint. Once the paint is completely dry, remove the tape to reveal your design!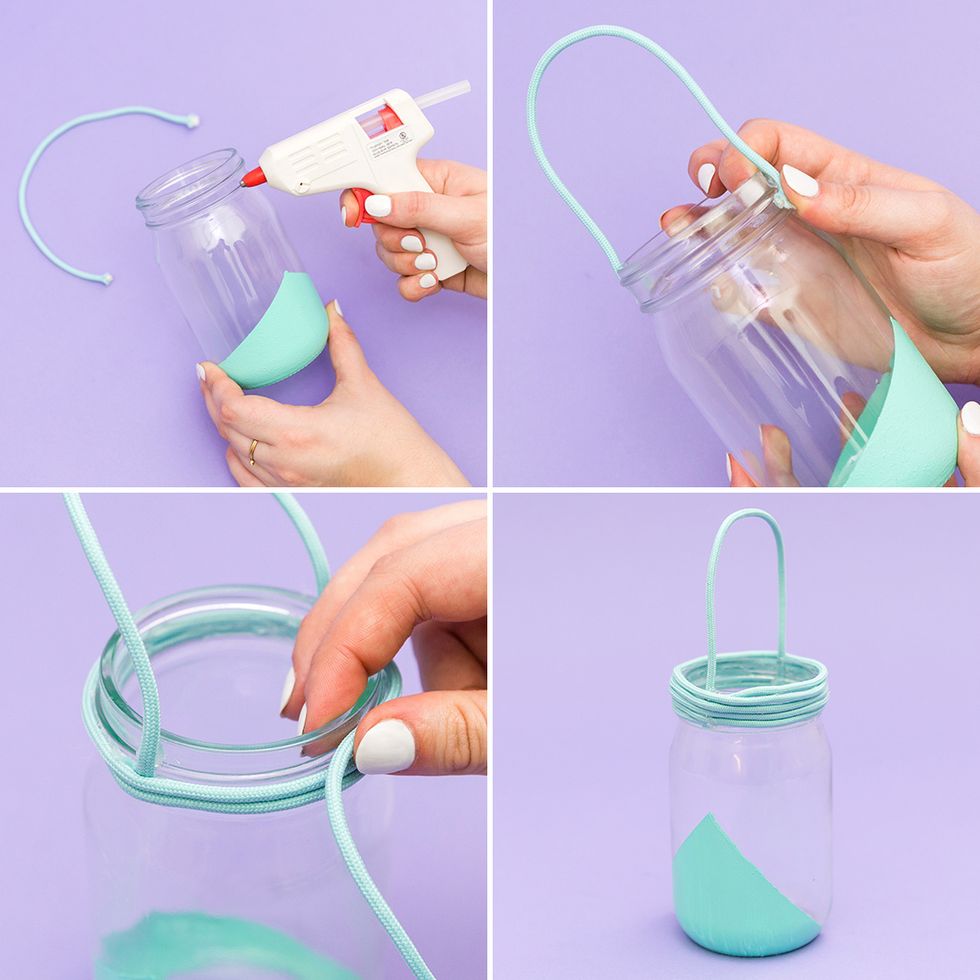 Time to make the handle. Using a nine-inch piece of cord, glue each end to the rim of the jar. Next, wrap the cord around the lip of the jar to hide the seam for the lid. Ta-da! Lookin' good.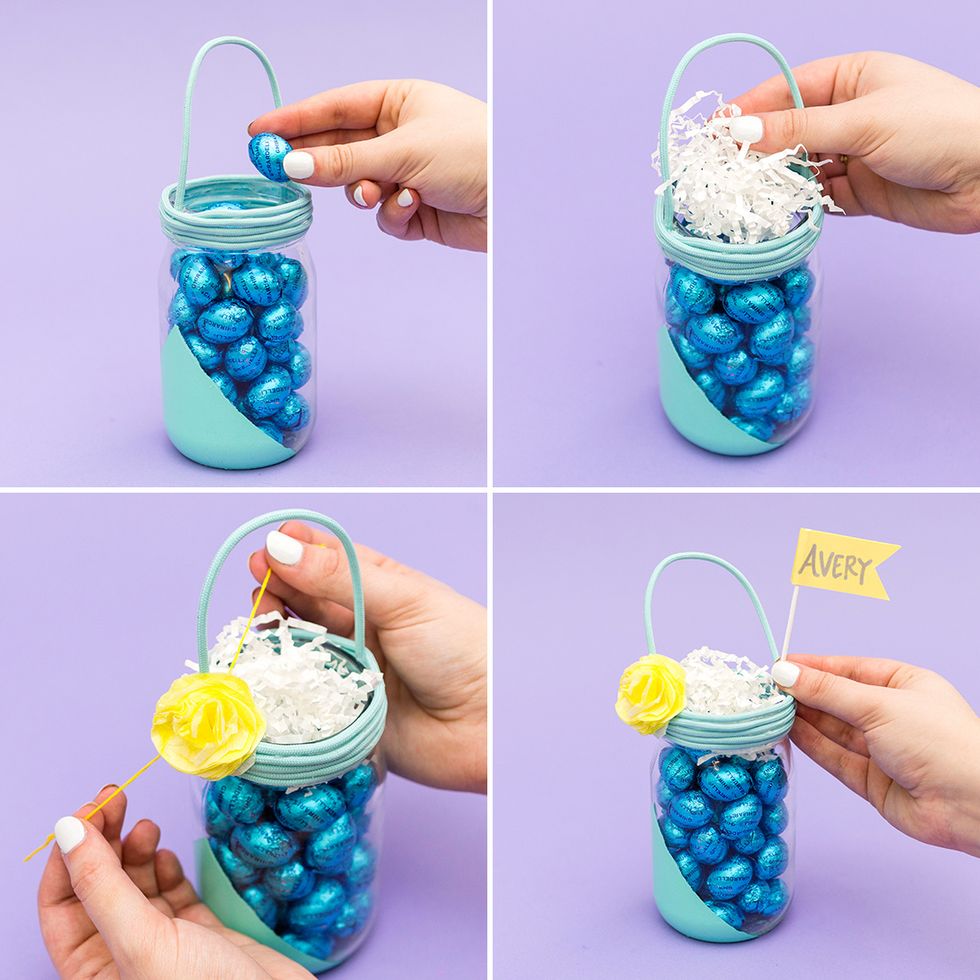 Time to fill 'er up! Add some color with tasty treats, such as these Ghirardelli Milk Chocolate Eggs. Add a tuft of paper grass, tie on a paper flower + stick in your name tag flag.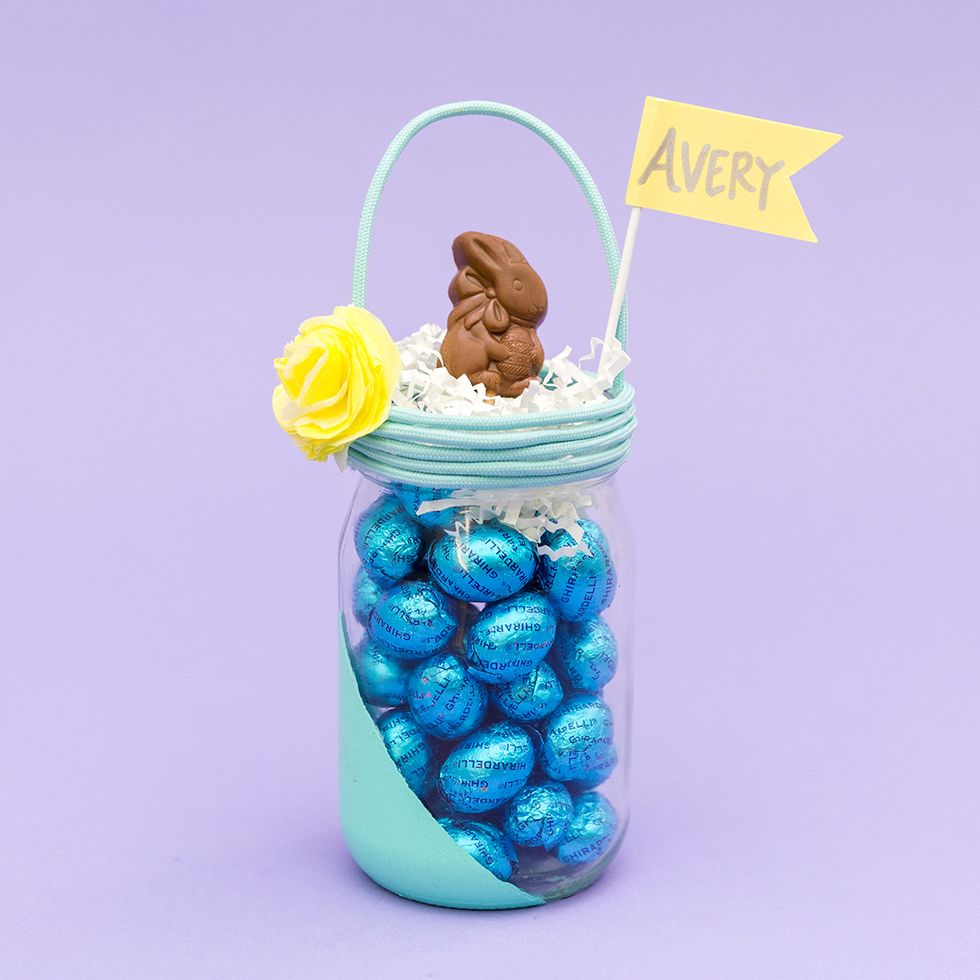 Top off your basket with a chocolate bunny. After all, it's the ultimate Easter treat!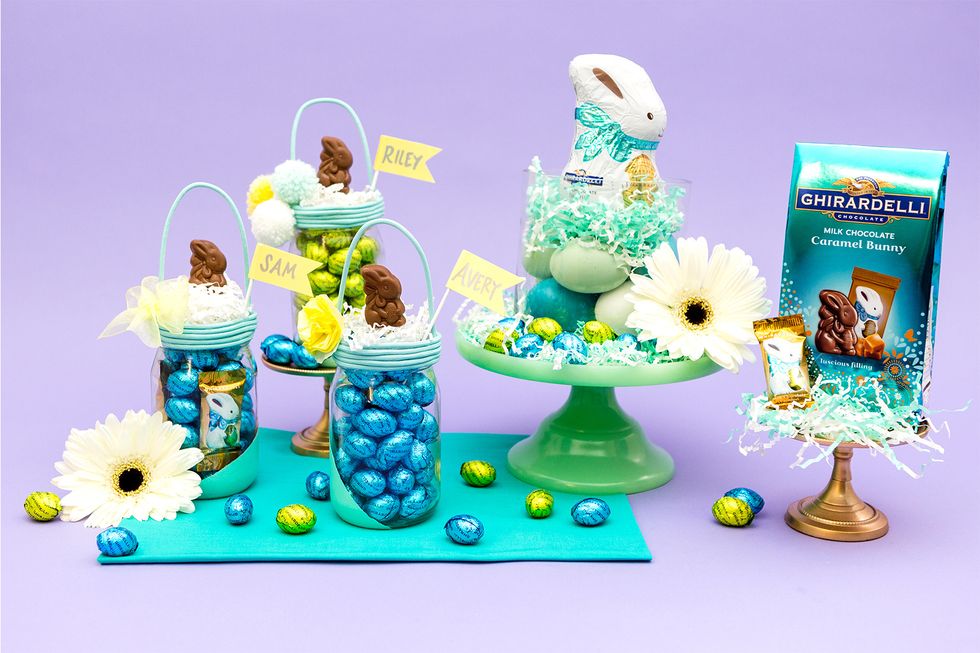 You can add different embellishments, like pom-poms or silk bows, to customize these mason jars for the kids in your life. Plus, you can make a killer Easter centerpiece by arranging them together.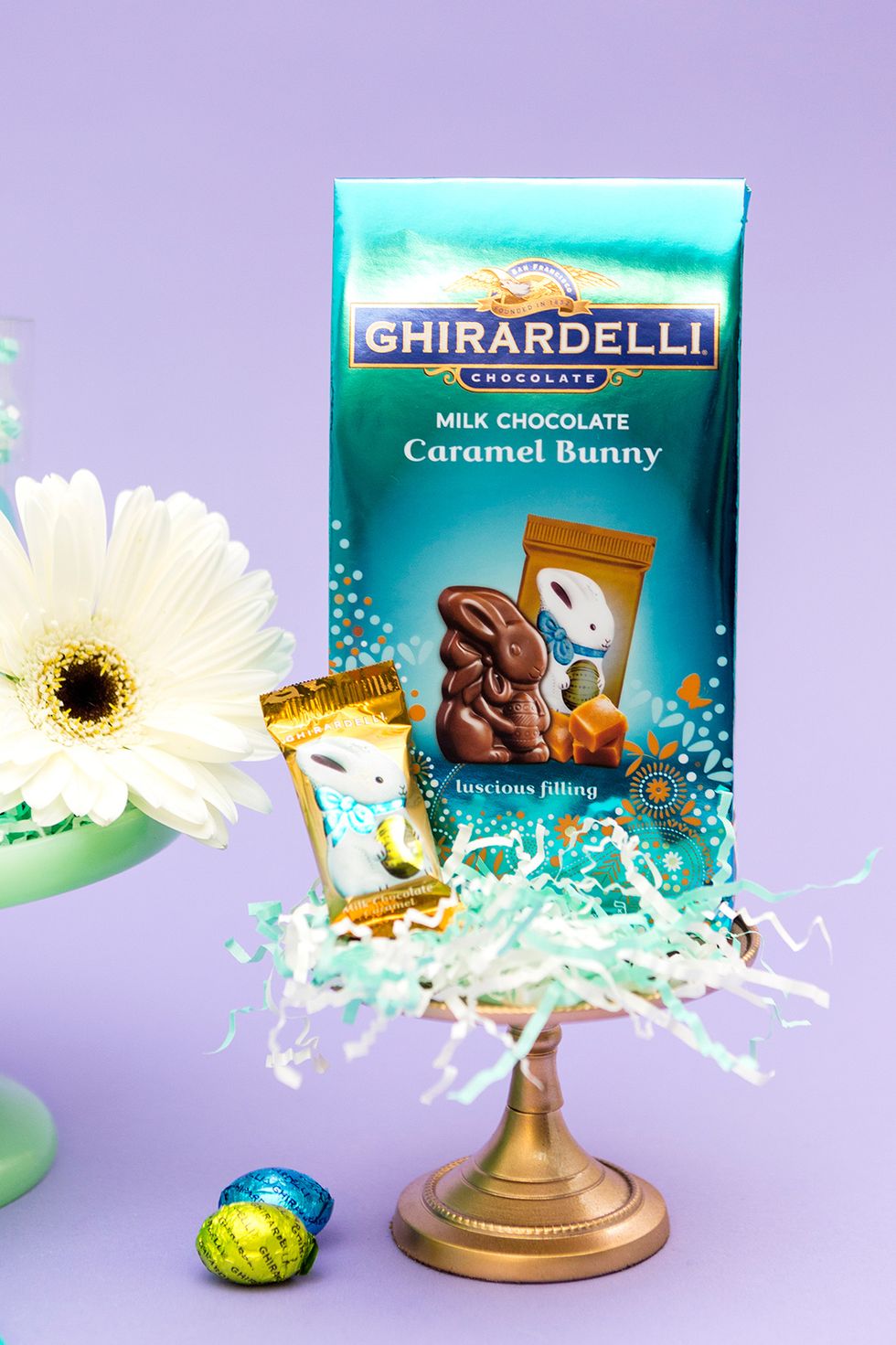 We especially LOVE these caramel-filled chocolate bunnies. It's just what Easter needs!
Now, that's one good looking (and by good looking we mean tasty) Easter basket. Make sure to check out the full post for how to DIY your own mason jar Easter basket: http://go.brit.co/2oBUR2A
1.0 Mason jar
1.0 Ghirardelli Milk Chocolate Caramel Bunny
1.0 Flag name tag
1.0 Hot glue gun
1.0 Foam brush
Cord
Tape
Paper flower
Paper grass
Acrylic paint
Ghirardelli Chocolate Eggs
B+C
We are the team behind B+C Guides. Feel free to message us if you have any questions or see something that could be improved!