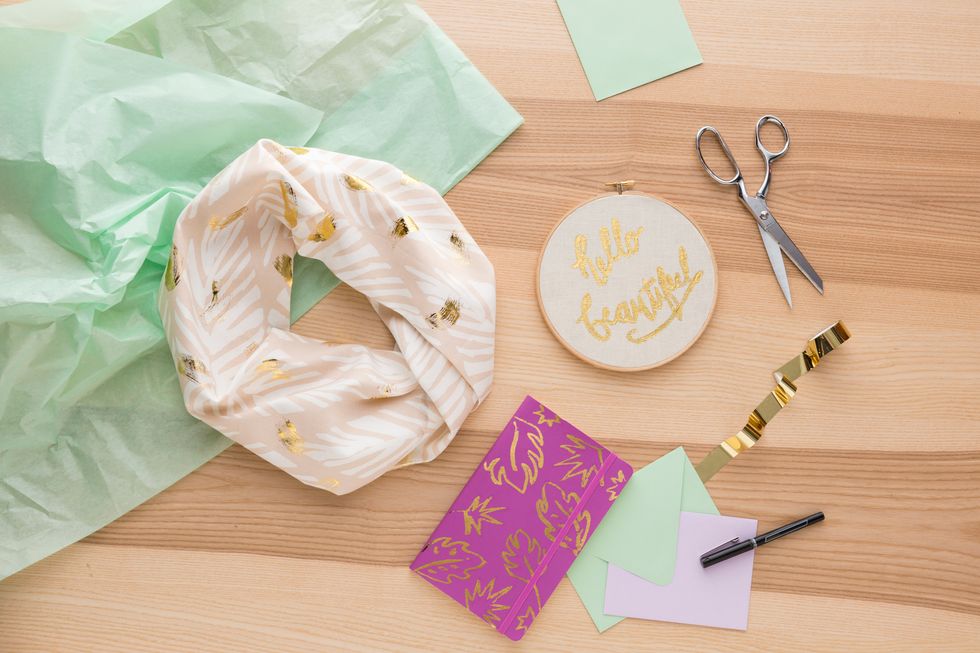 You love giving handmade gifts, but even a DIY queen can be overwhelmed by the holiday season. To help out, here's a DIY gold foil scarf you can make in minutes + easily ship around the country!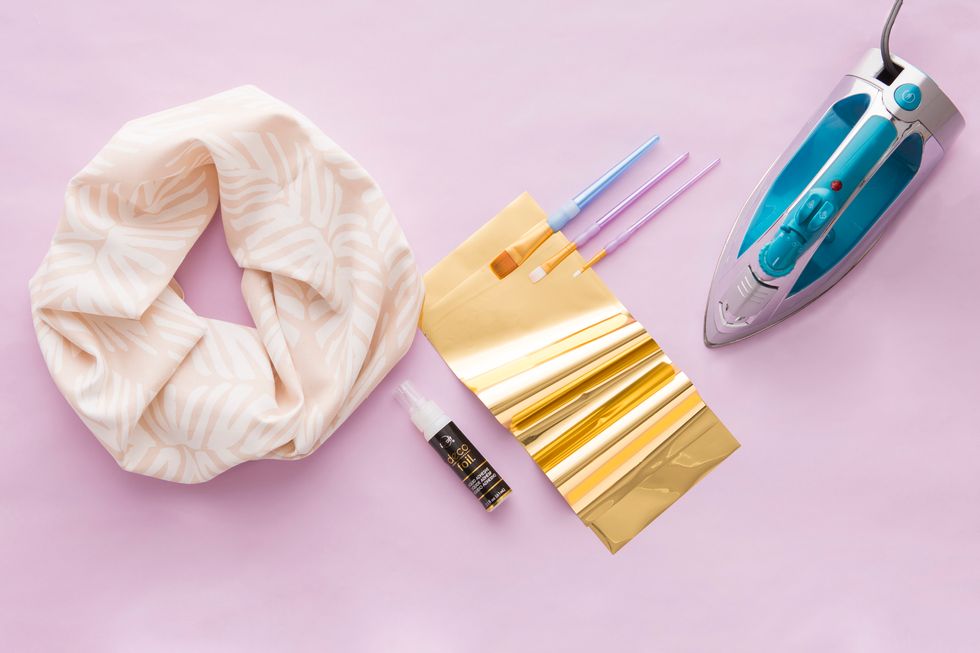 Gather your supplies.
Paint the adhesive onto the fabric and let it dry for 15 minutes or until tacky to the touch.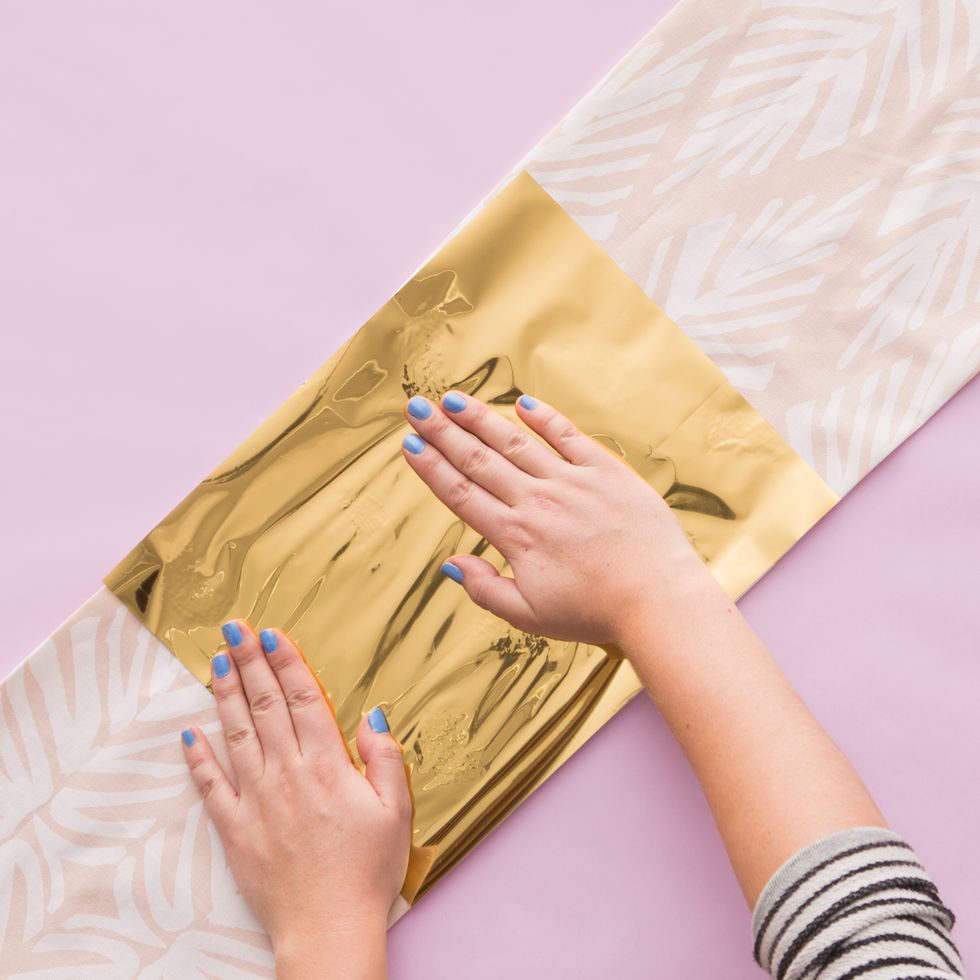 Then lay your gold foil sheets over the glue.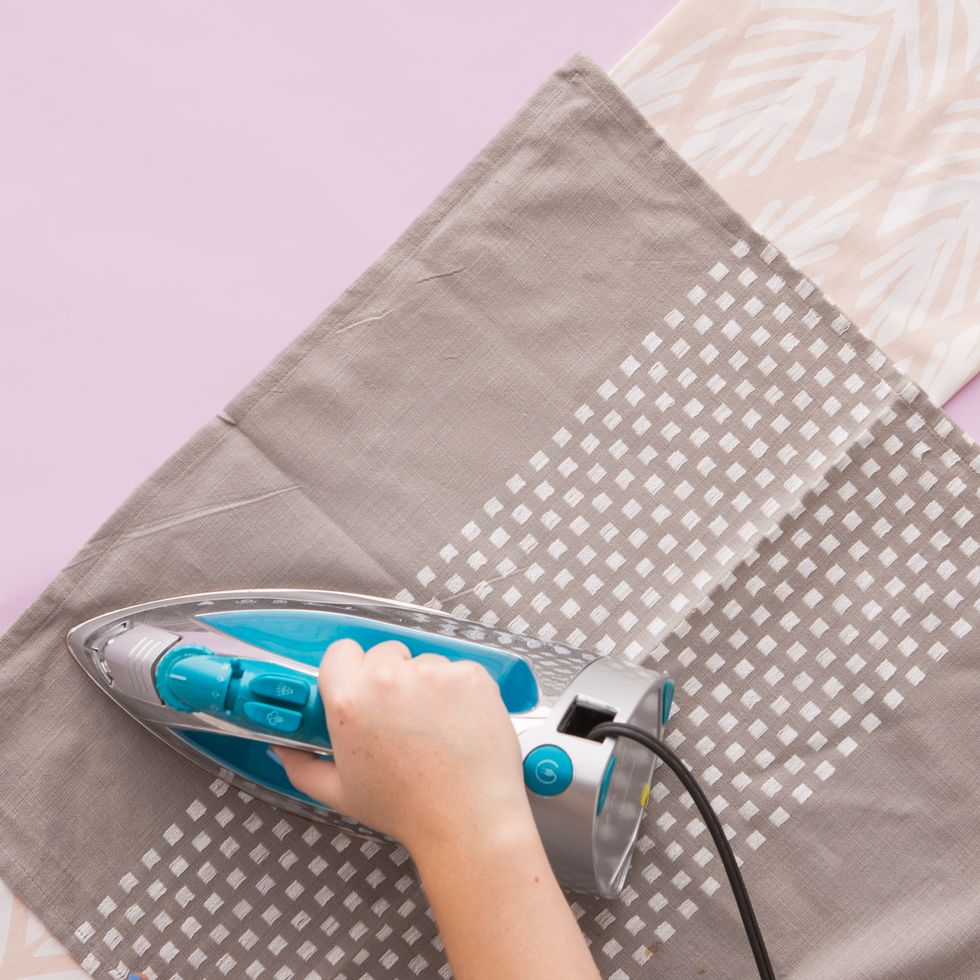 Cover with a clean dish towel and iron over the whole design for about 30 seconds.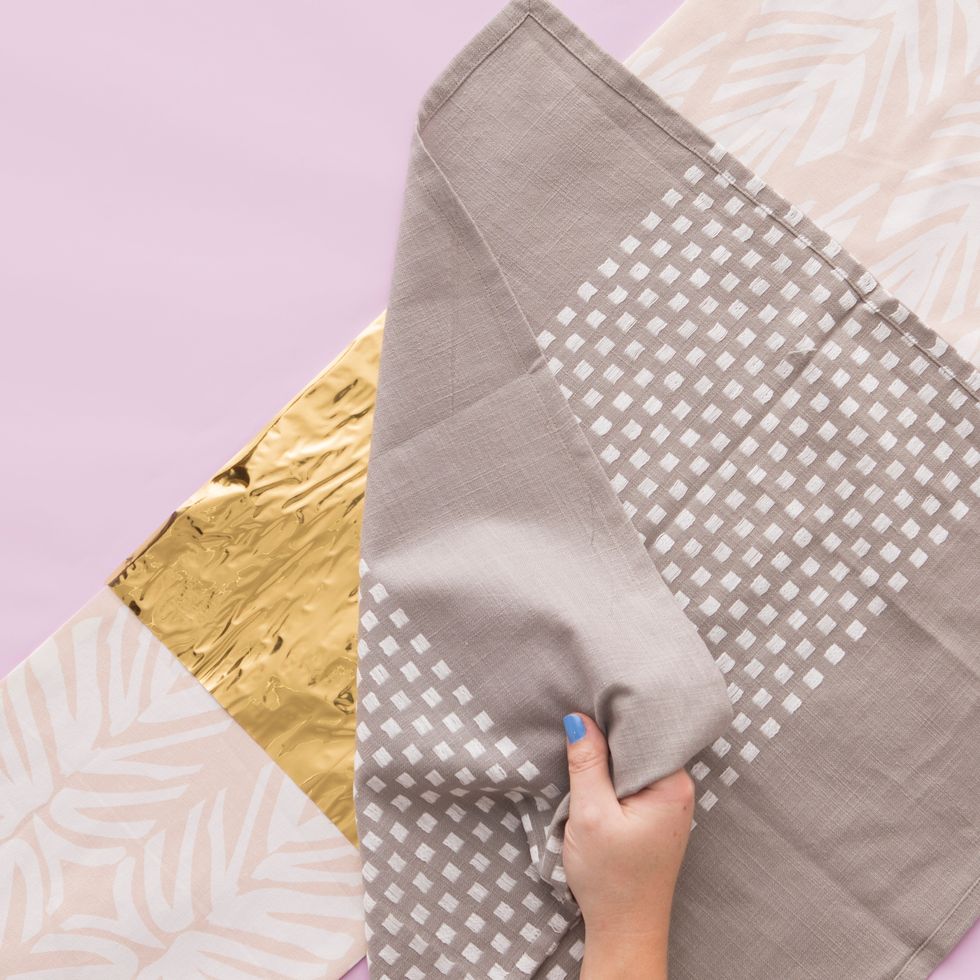 Let the hot foil cool down.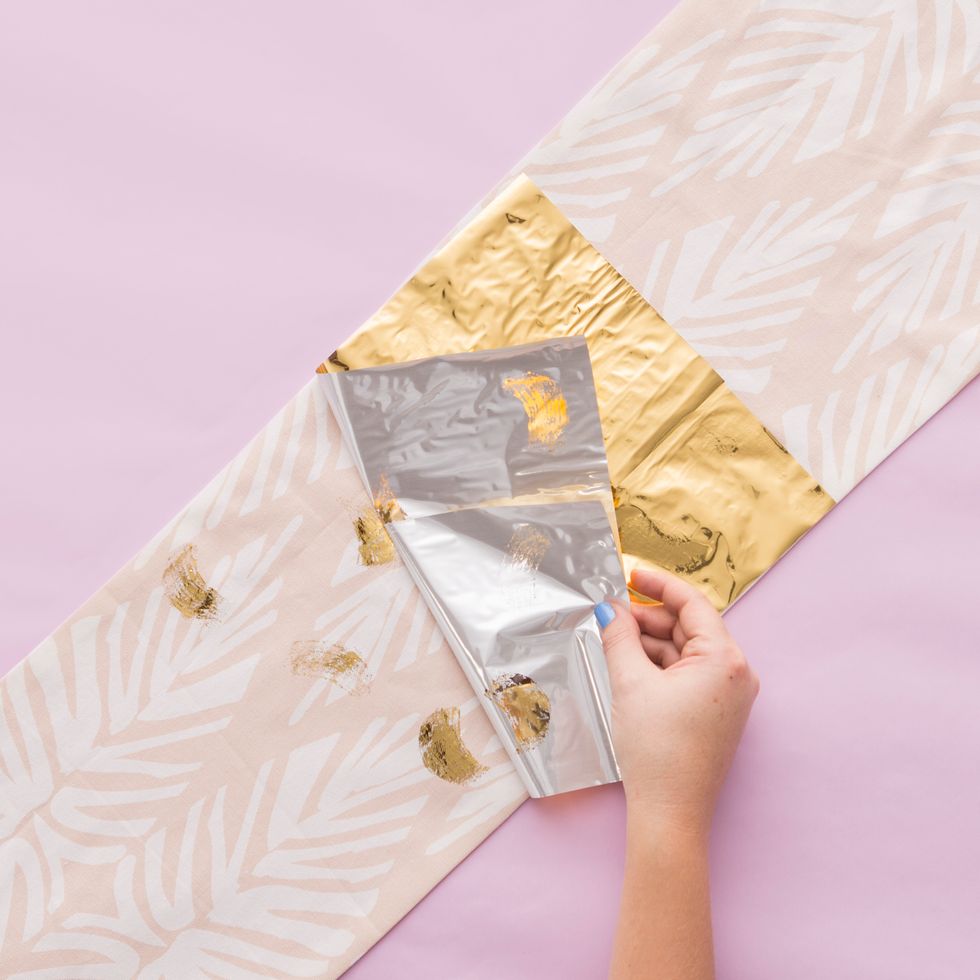 Peel away.
Repeat the whole process to cover the rest of the scarf.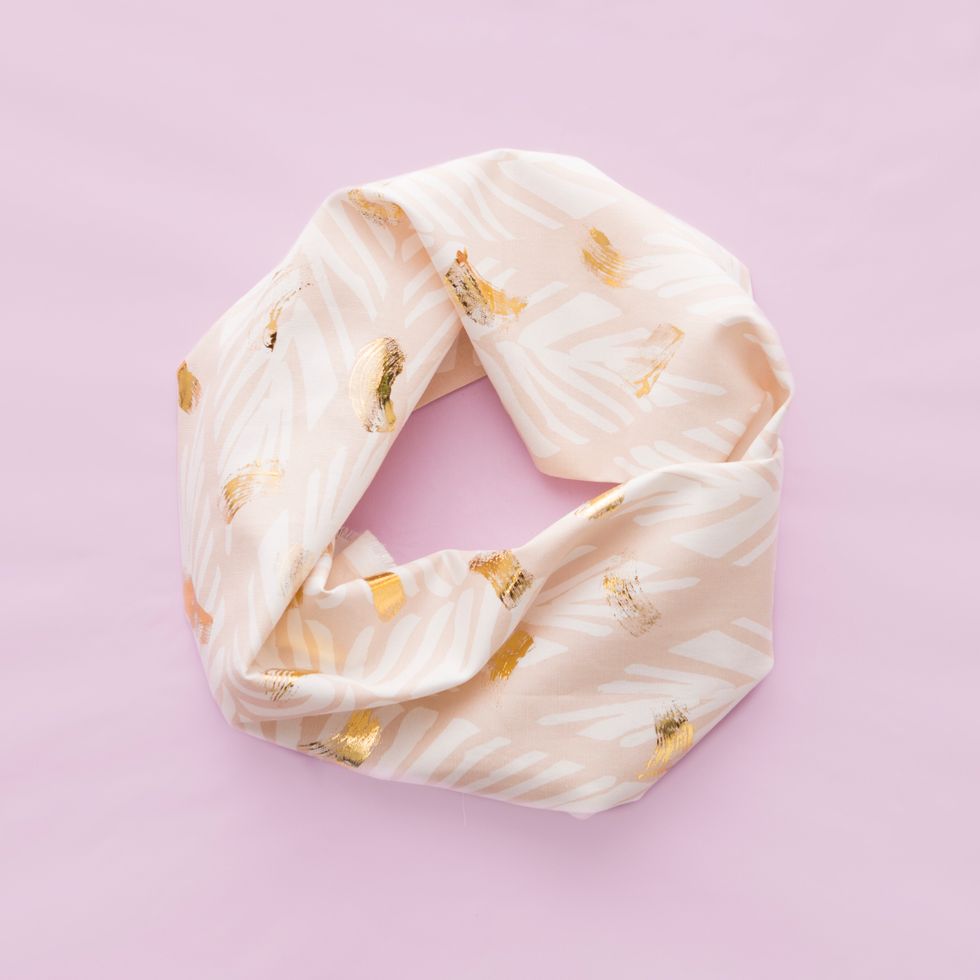 Another excellent custom gift to ship to your long-distance peeps!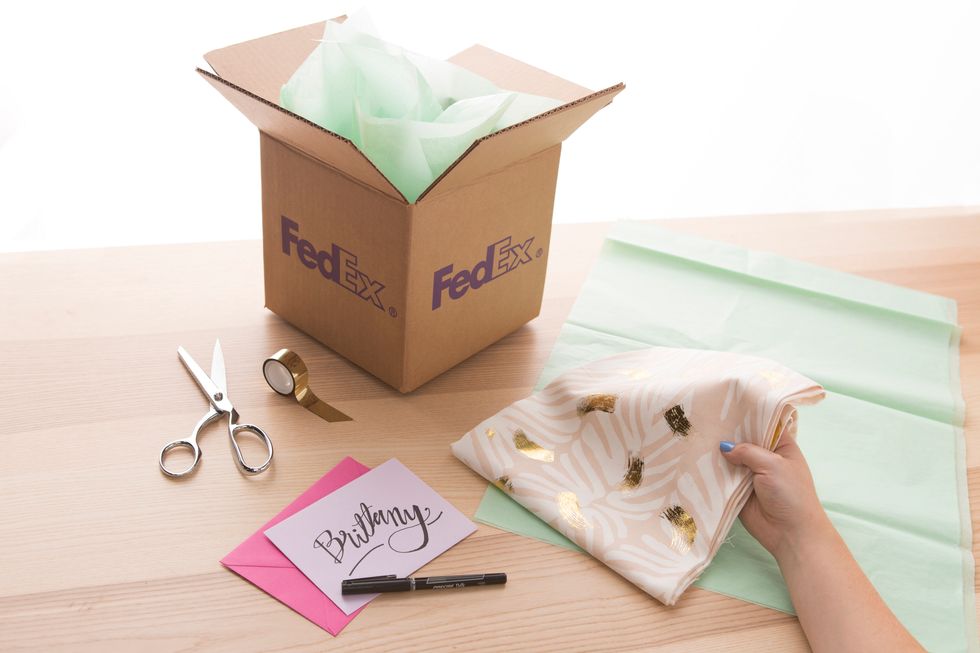 Shipping Tip: When adding giftwrap, make sure that all wrappings + ribbons stay inside the box. Items on the outside can get caught in sorting machines, so it's best to leave the fun stuff inside!
deco foil gold transfer foil
deco foil liquid adhesive
cotton scarf
paintbrushes
dishtowel
iron
B+C
We are the team behind B+C Guides. Feel free to message us if you have any questions or see something that could be improved!