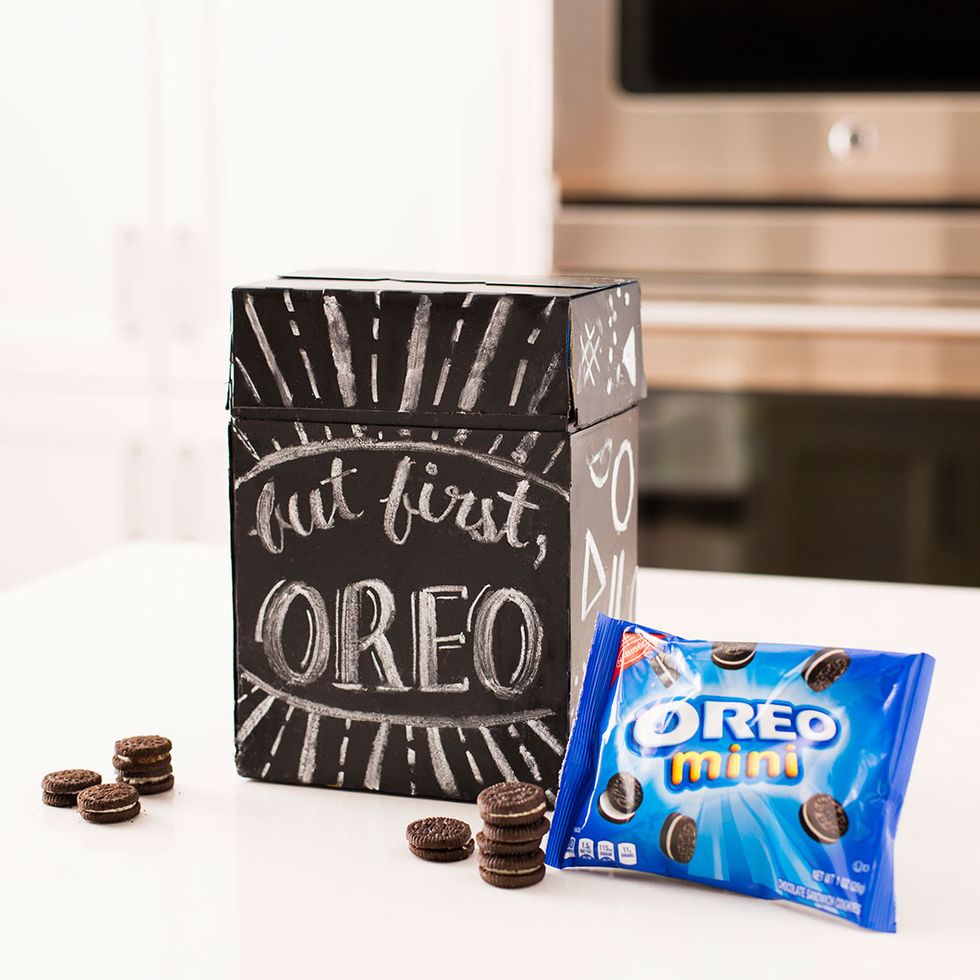 Our team has a long-standing love affair with OREO Cookies. So with the help of NABISCO products, we're showing you how to transform a Mini OREO Cookie Multipack box into a reusable cookie box.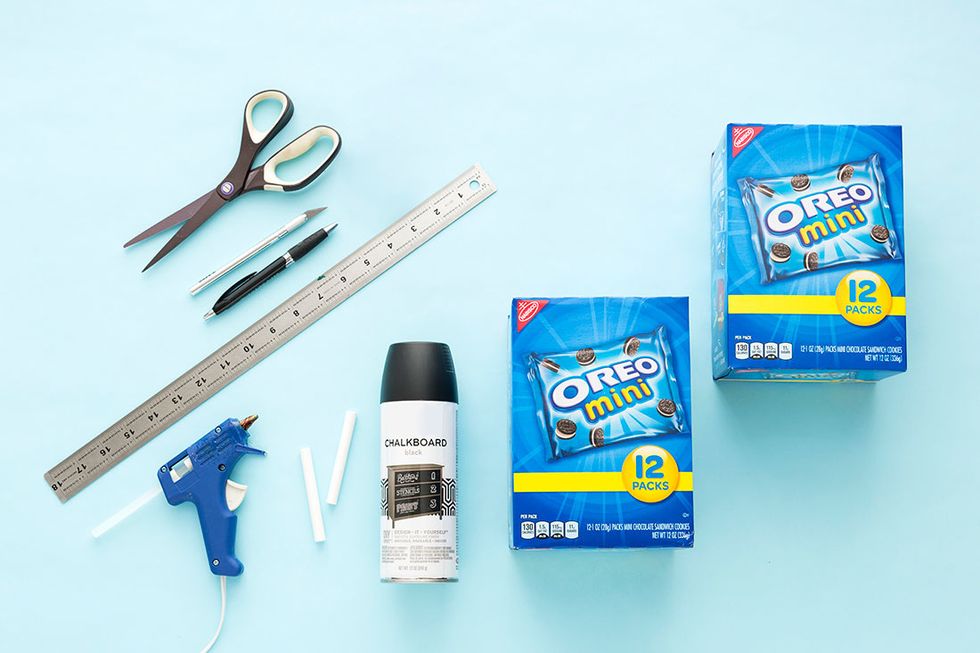 Gather your supplies (for grown-up use only!). Psst — most of these materials and tools are available at Target! One-stop shopping FTW.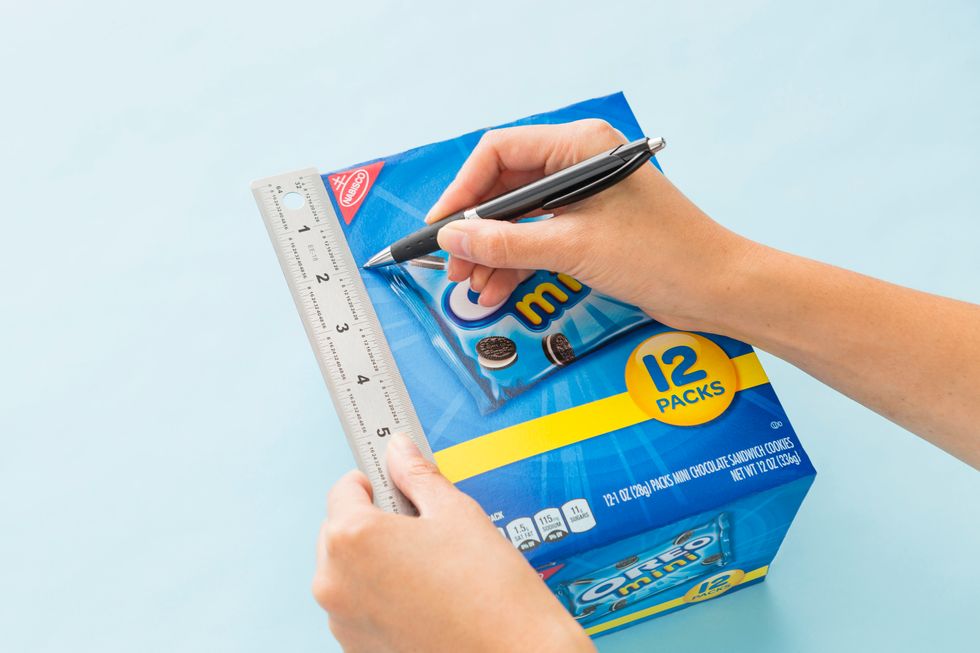 On one of the Multipack boxes, make marks one and a half inches down from the top. Use the ruler to draw a line around the entire box.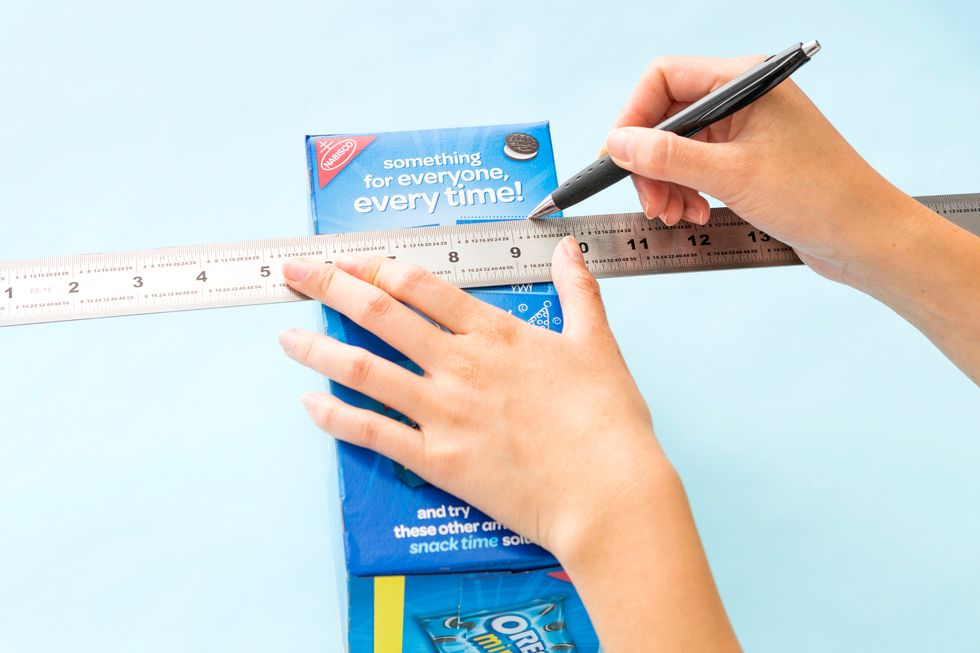 On the second box, make marks two inches down from the top. Draw a line around the box.
On both boxes, cut along the line using a cutting device.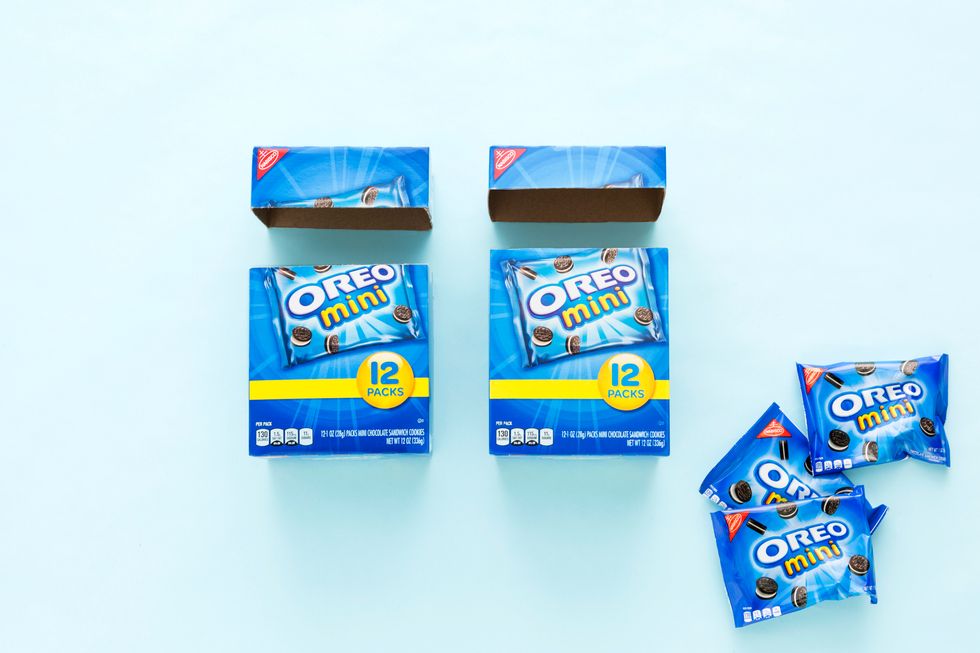 At this point, your boxes should look like this.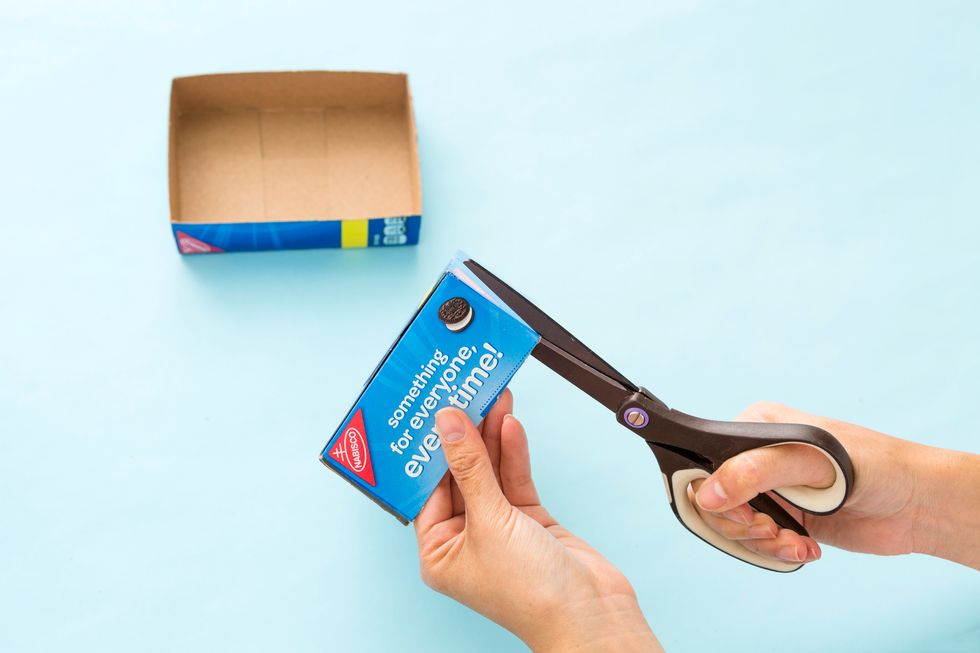 Cut the sides of the larger top half, then the smaller bottom half.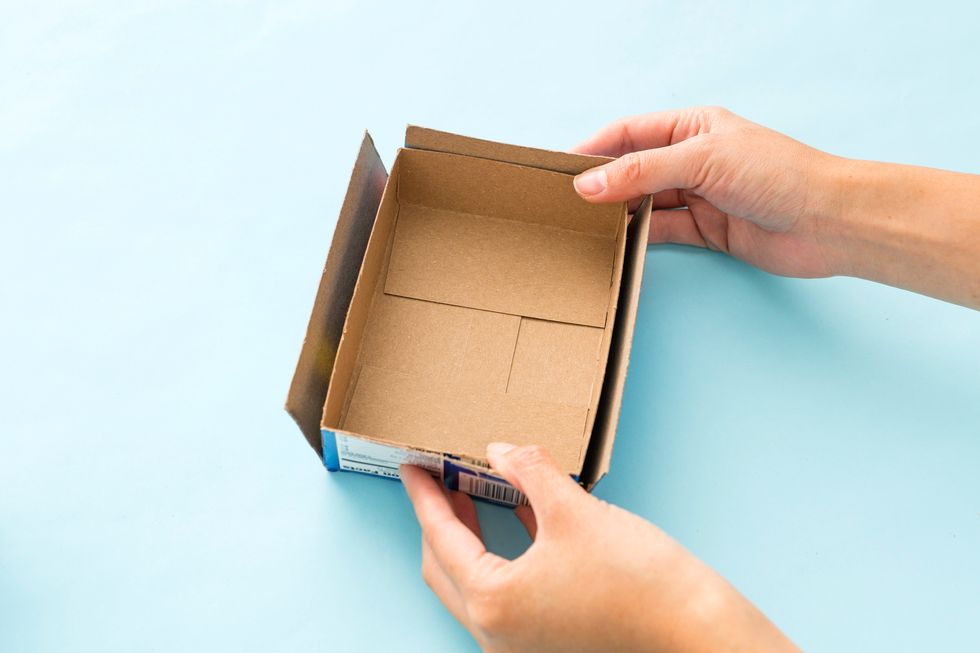 Wrap the larger top half over the smaller top half and glue down the sides.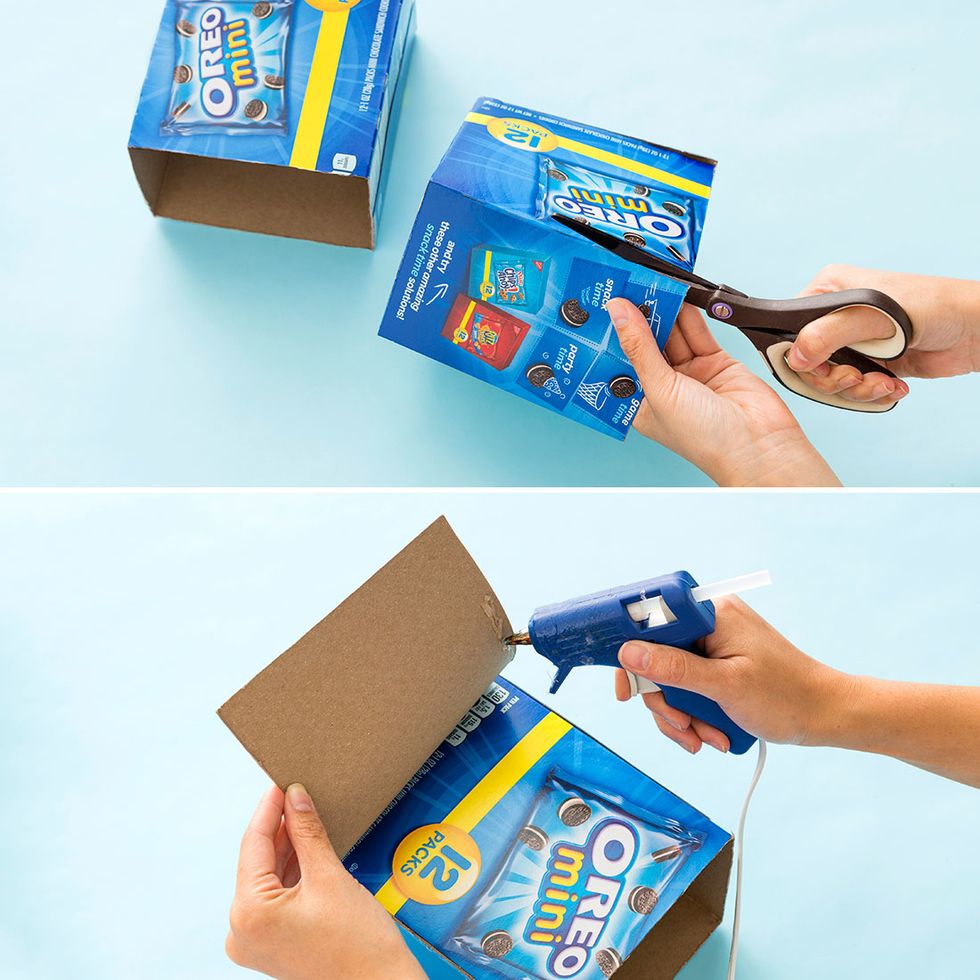 Repeat this step with the bottom halves.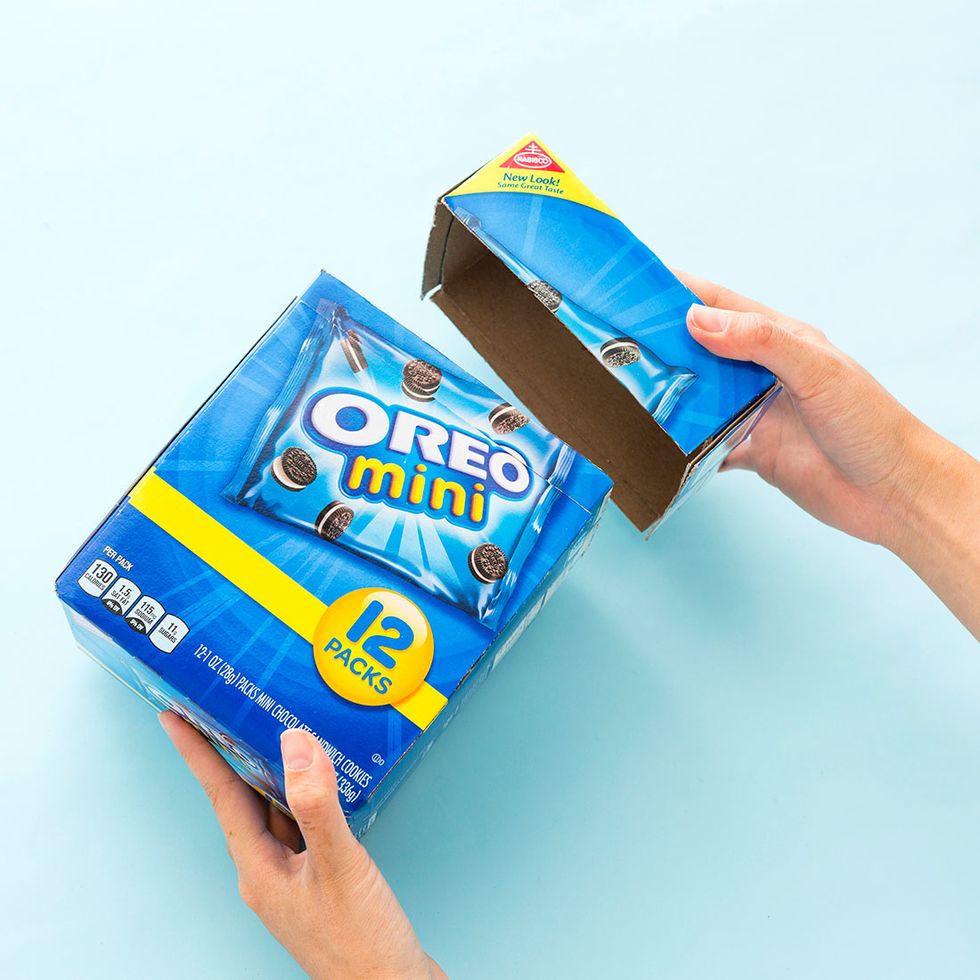 Test the fit of the two halves.
Spray the entire box with chalkboard spray paint, then let dry.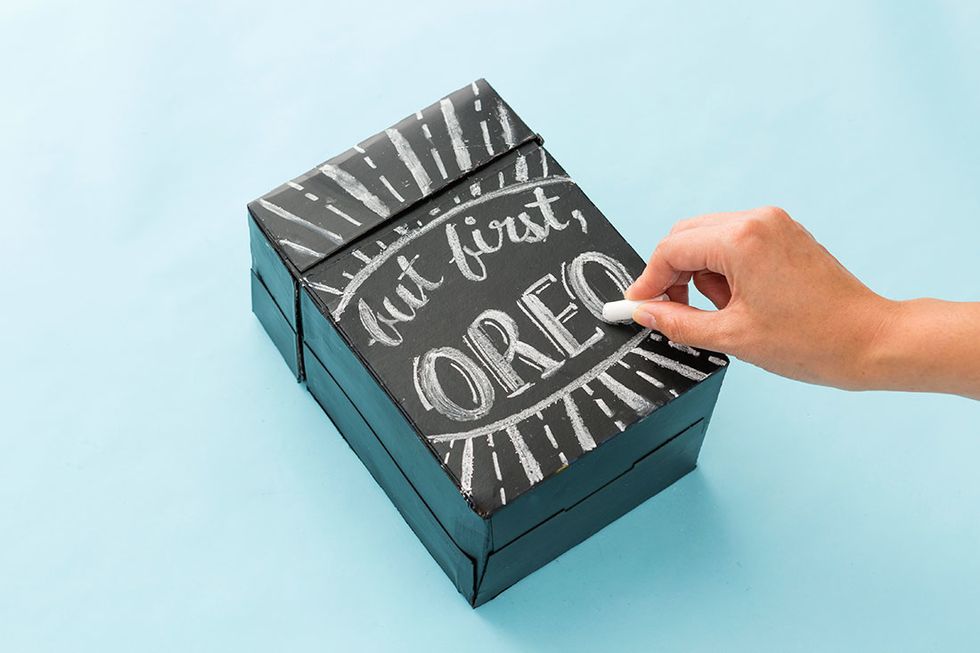 When the paint is dry, use chalk to letter your favorite phrase. Psst — If you want to up your chalk lettering game, check out our online class: http://go.brit.co/2cU5lqZ
Add some doodles to the sides if you please!
Ta-da! An adorable chalkboard cookie box for your Mini OREO Cookie Multipacks. Happy Snacking :)
2 Mini OREO Cookie Multipacks 12ct
chalkboard spray paint
chalk
cutting device (for grown-up use only!)
scissors
ruler
pen
hot glue gun
B+C
We are the team behind B+C Guides. Feel free to message us if you have any questions or see something that could be improved!