How to distress jeans and shorts
Here's the how to for finishing the bottom of shorts and adding holes and other distresses
58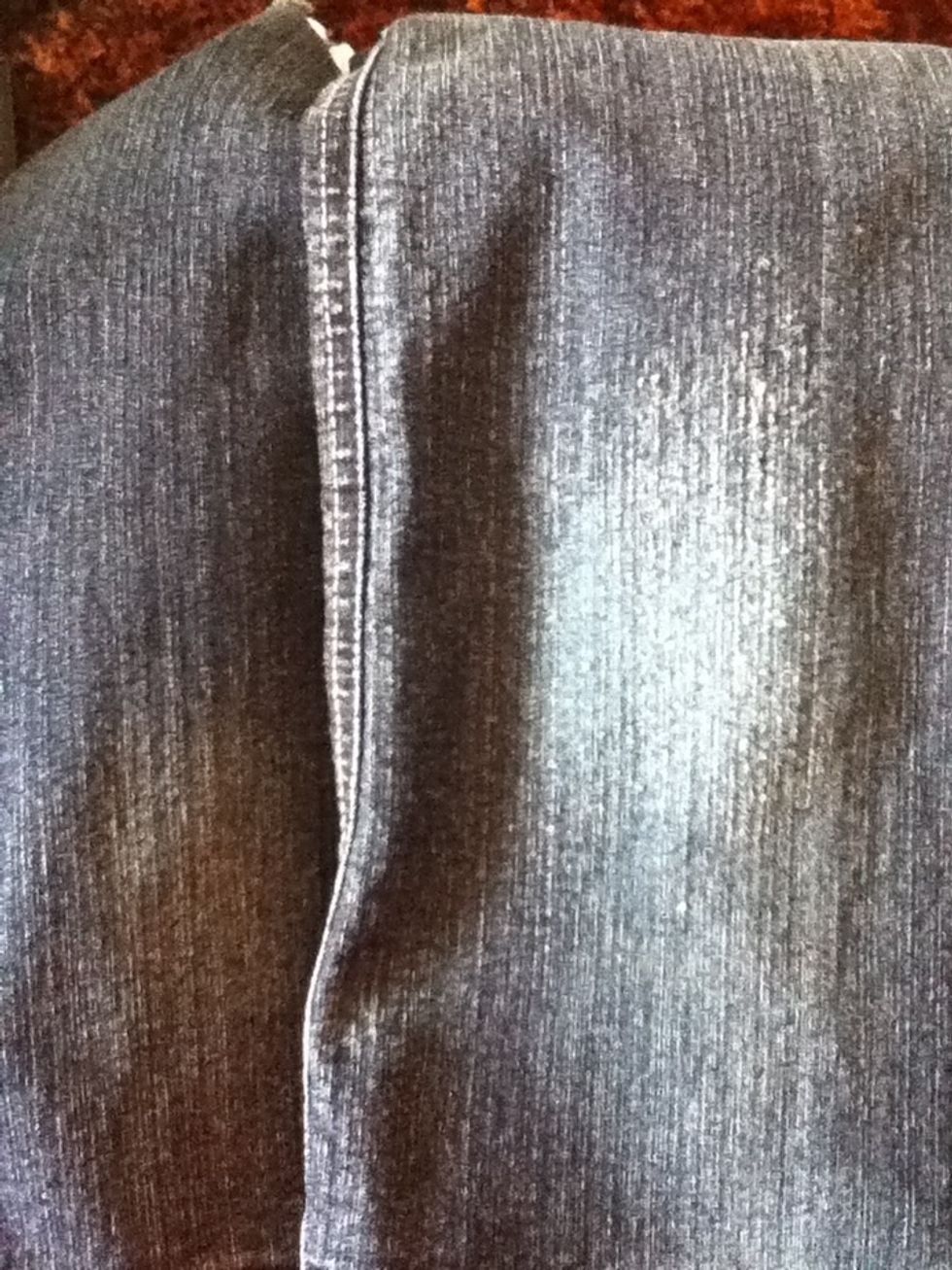 To give a worn out look, use a cheese grater on the fine side. I put the pant leg across my leg, held it with one hand and ran the grater across the top away from my hand.
For a more natural looking ripped out knee, fold the top part of your jeans across the knee. Start at one end and use the fine grater again across to the other side. You can pull the hole open now.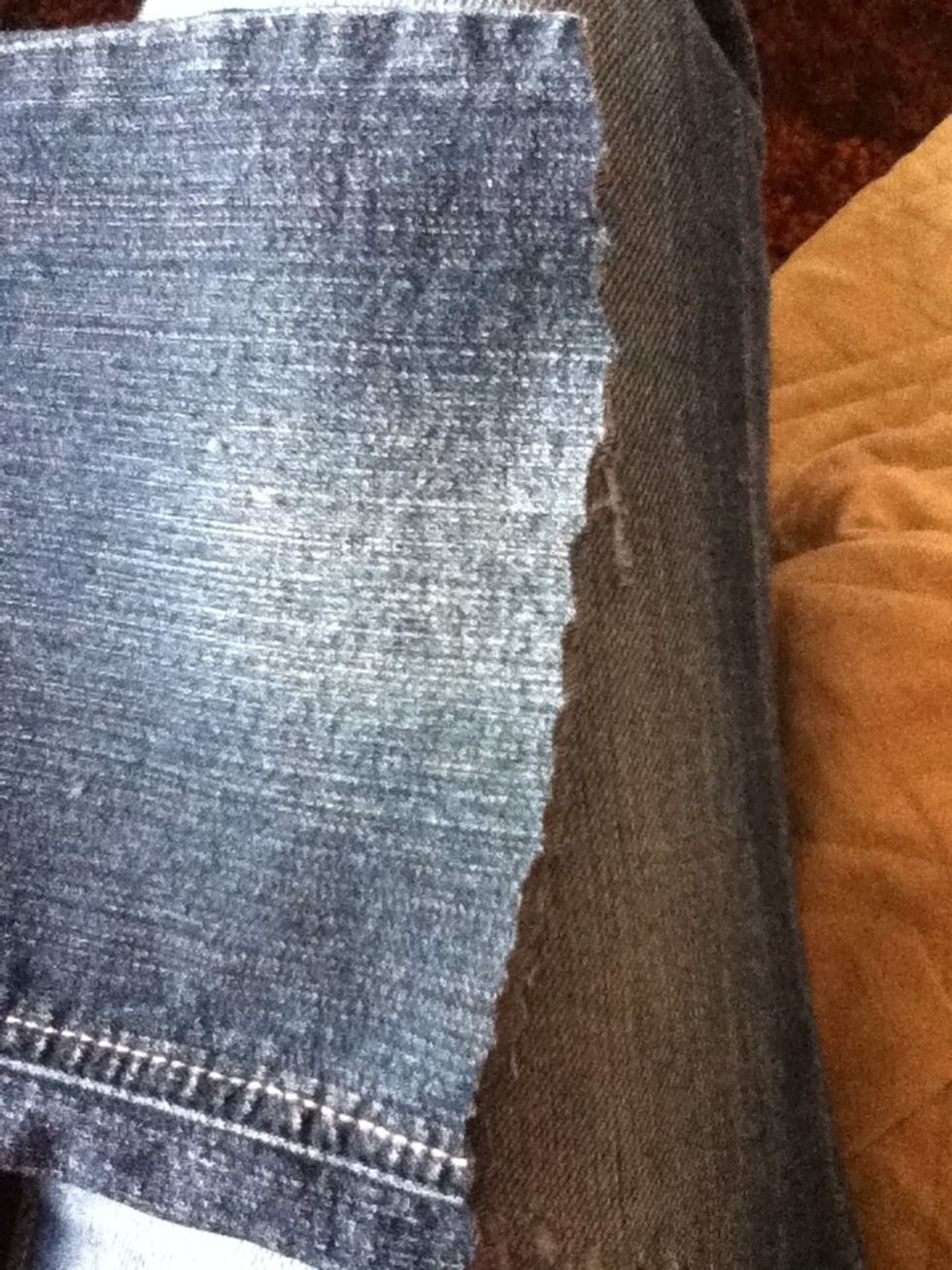 Now step one of fraying the raw edge on shorts. Cut a little more jagged edge so you can grab threads better. Start pull the threads along the edge out.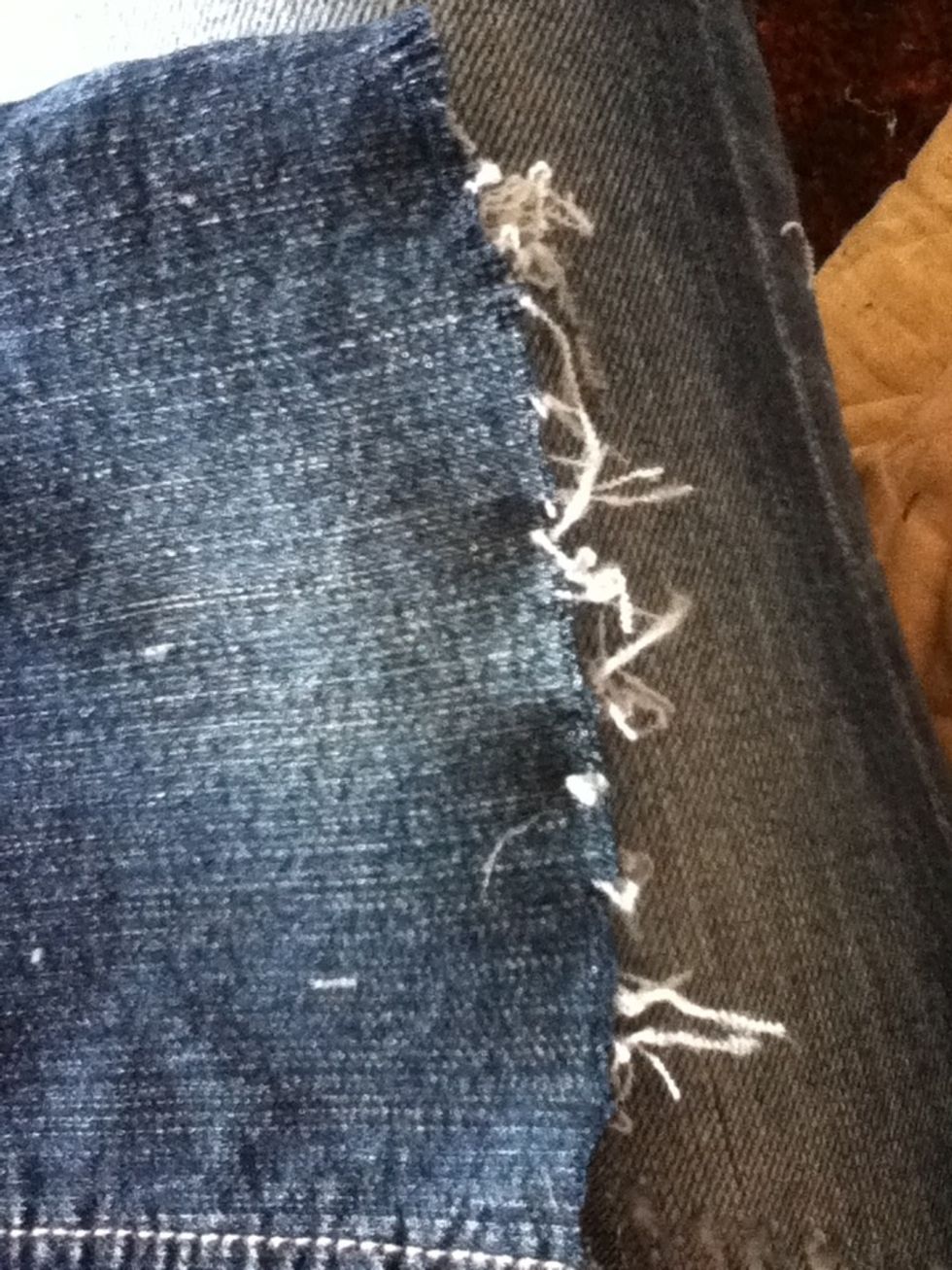 This is what it will start to look like. These jeans have a lot of stretch so the threads are a little springy and long.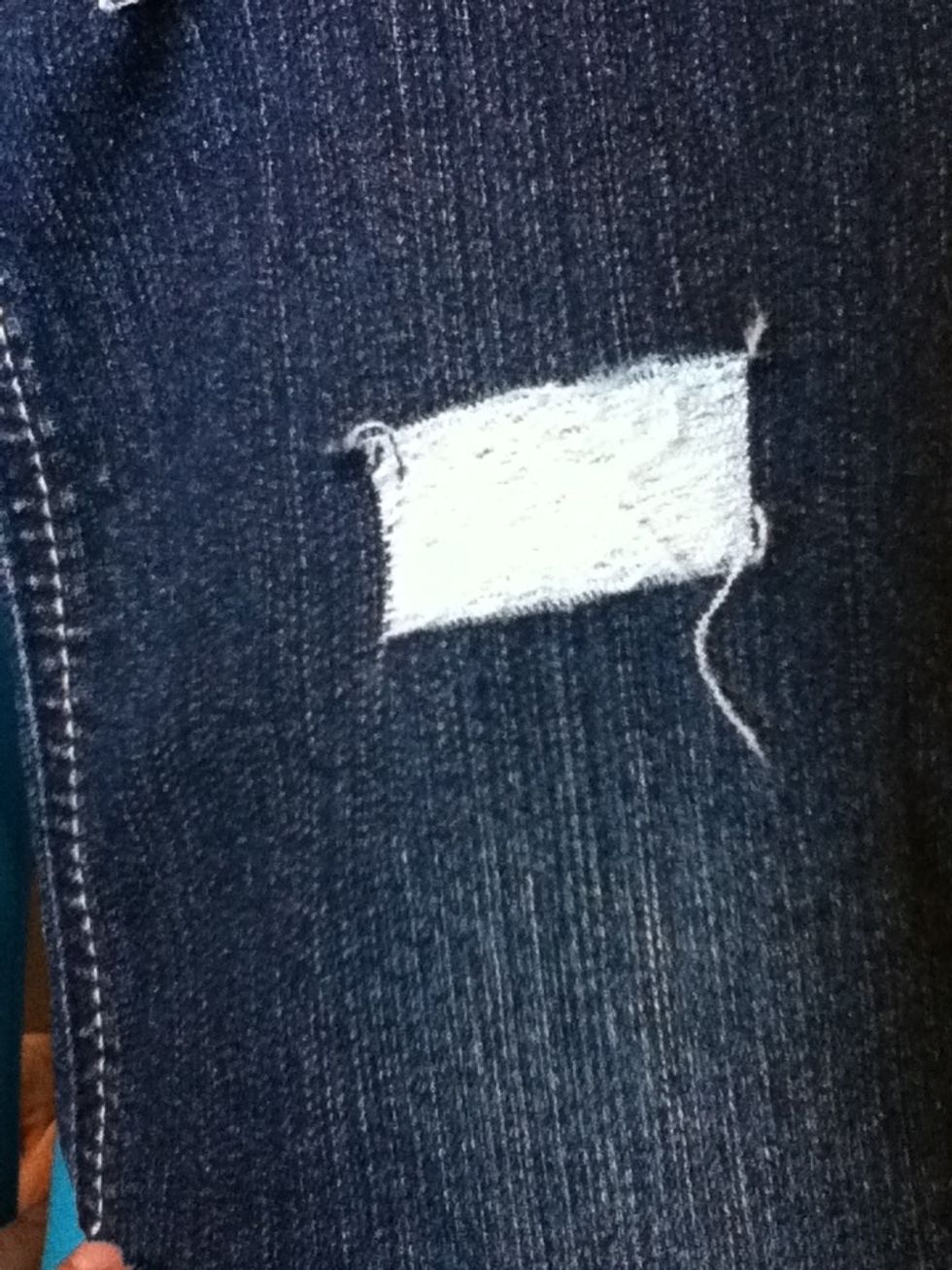 And last but not least, the hole with threads across it!
Cut two horizontal lines. They can be different lengths if you don't want a perfect square. Take a small crochet hook and pull up the threads being careful not to pull your connected threads.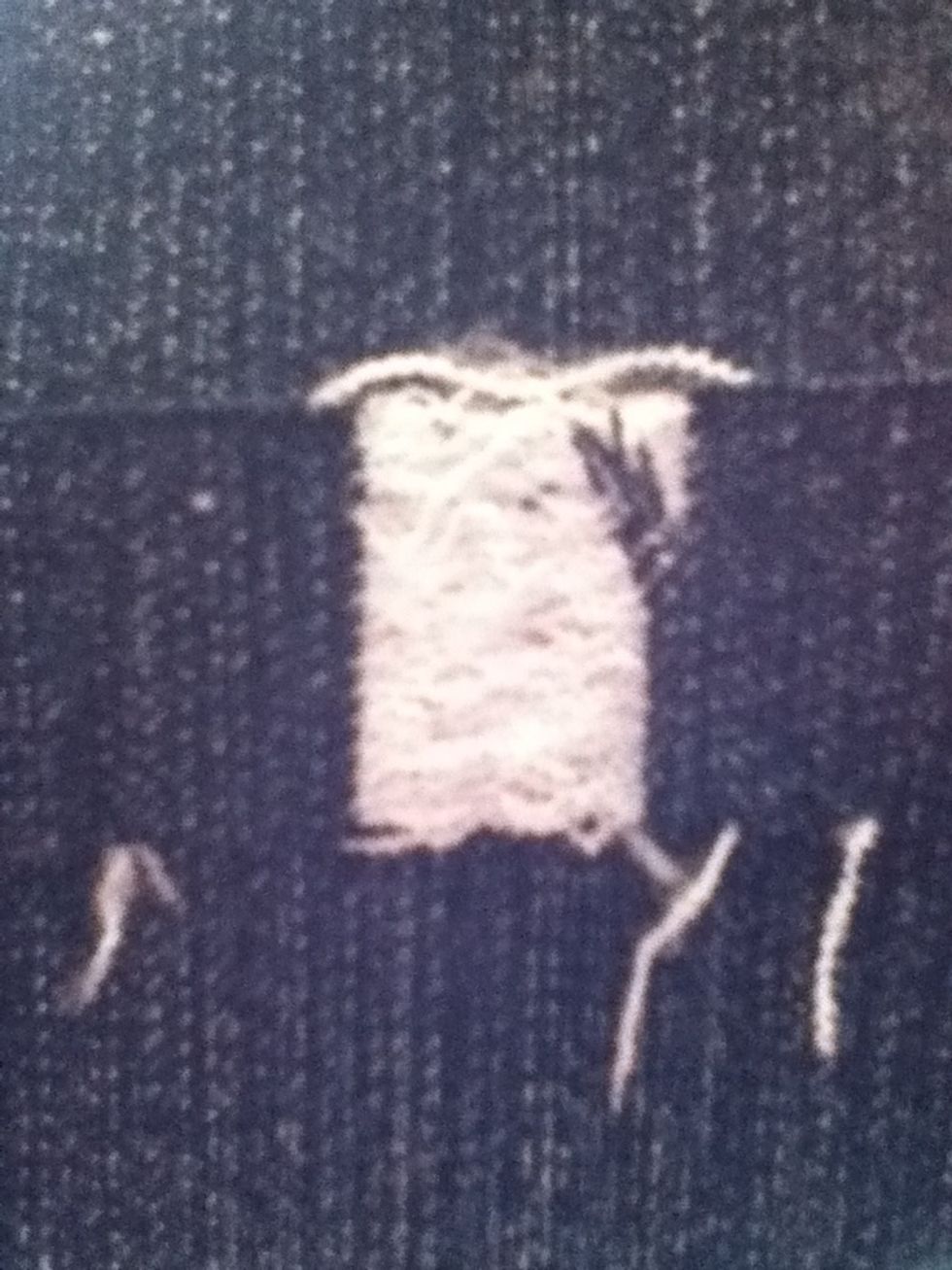 This is what it will start to look like. You can see how I pulled some of the threads up and then you just pull them out so only the horizontal strings are there.
If I missed any distressing looks, let me know and I'll add them:)
Scissors
Crochet hook size 8
Cheese grater with a fine side