This is a great way to display your jewelry and takes a max of 15 minutes to make.
43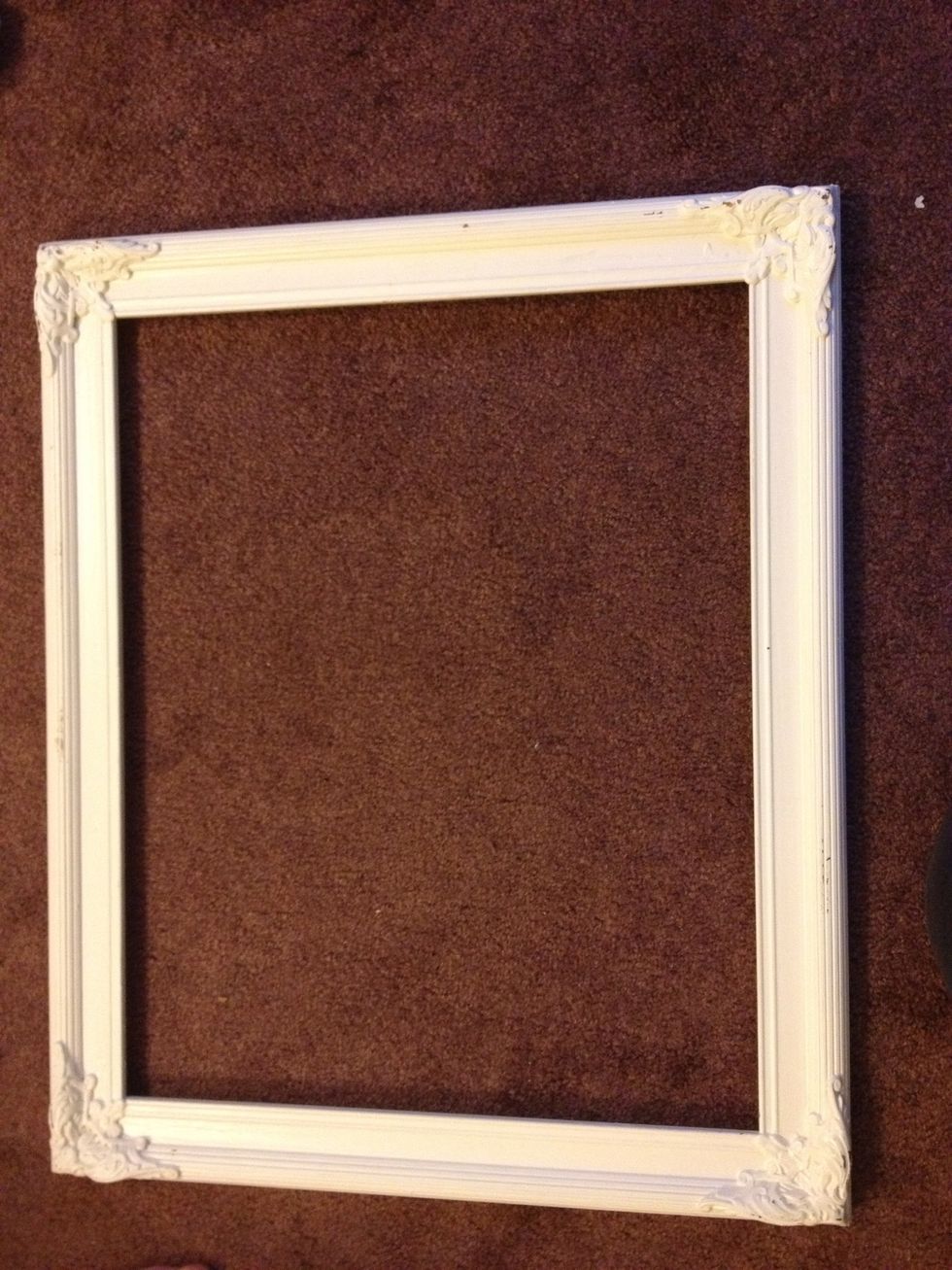 Buy a frame without glass. I scored this one at a flea market for 5 bucks!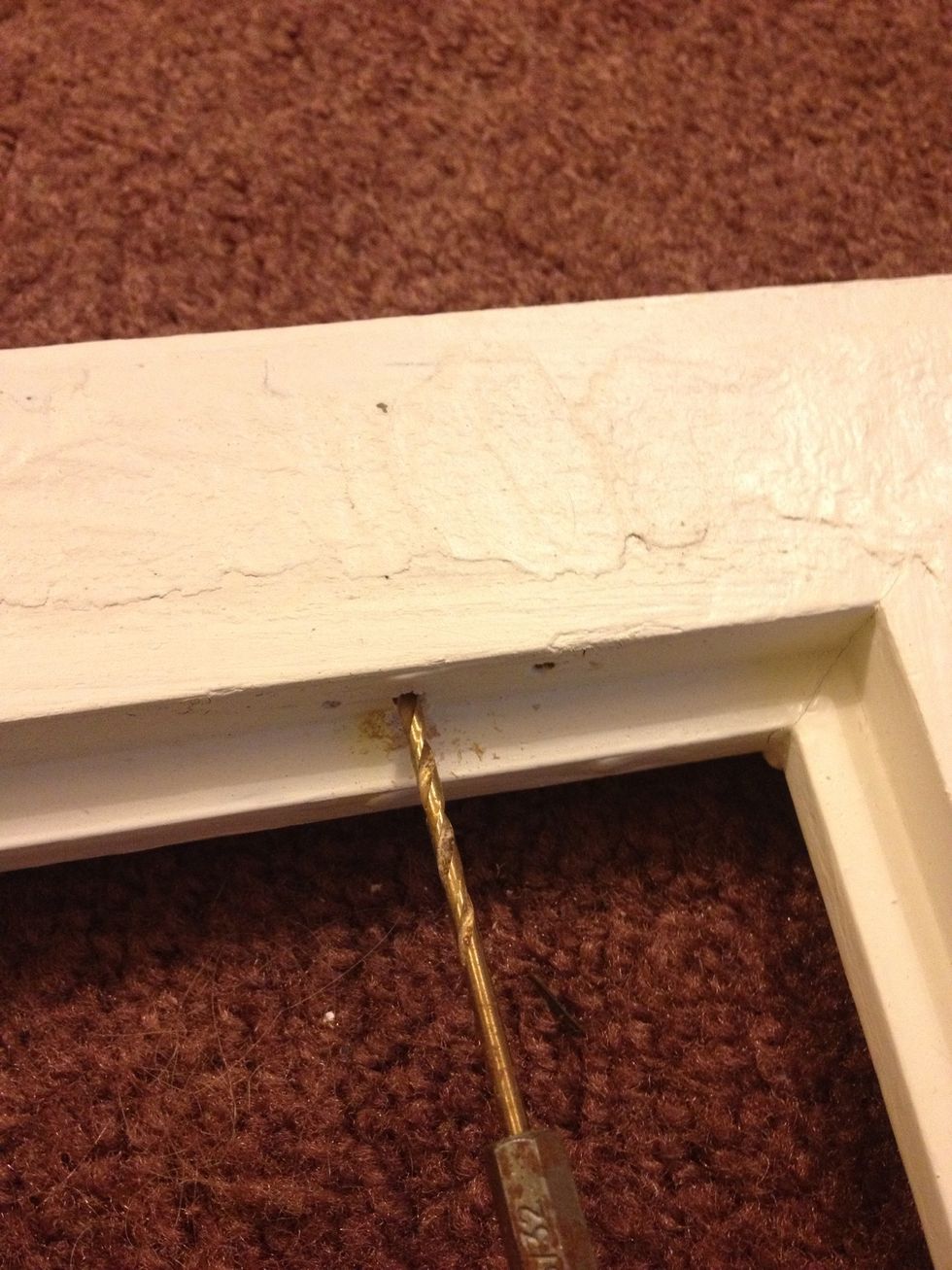 Drill holes in the top of the frame. I made mine 2 inches apart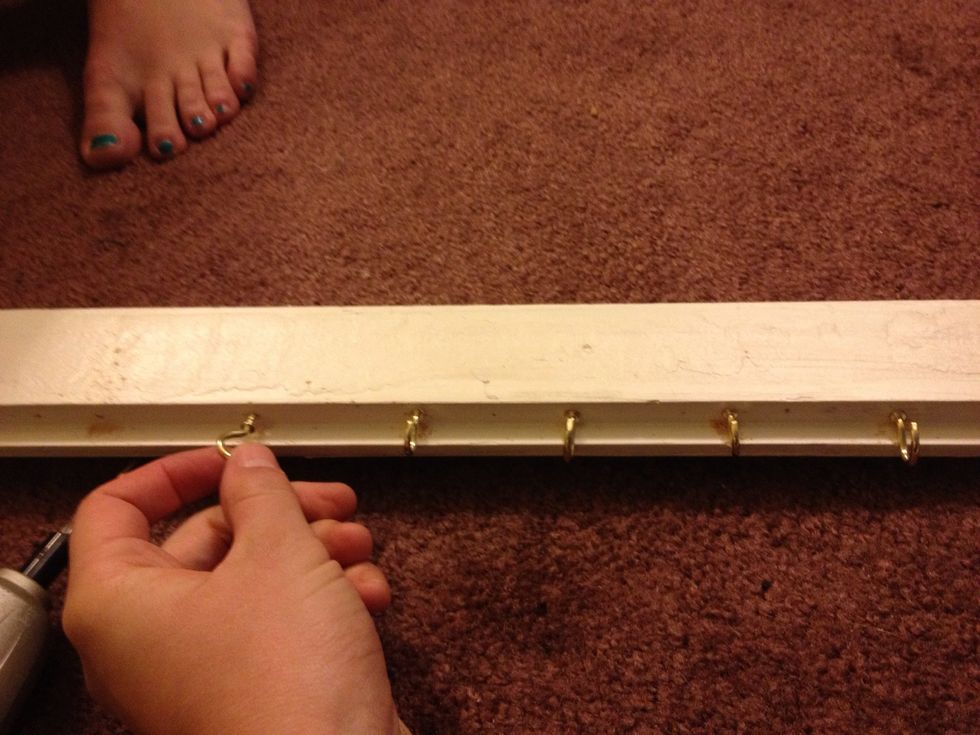 Continue screwing them in all of the way across the top of the frame.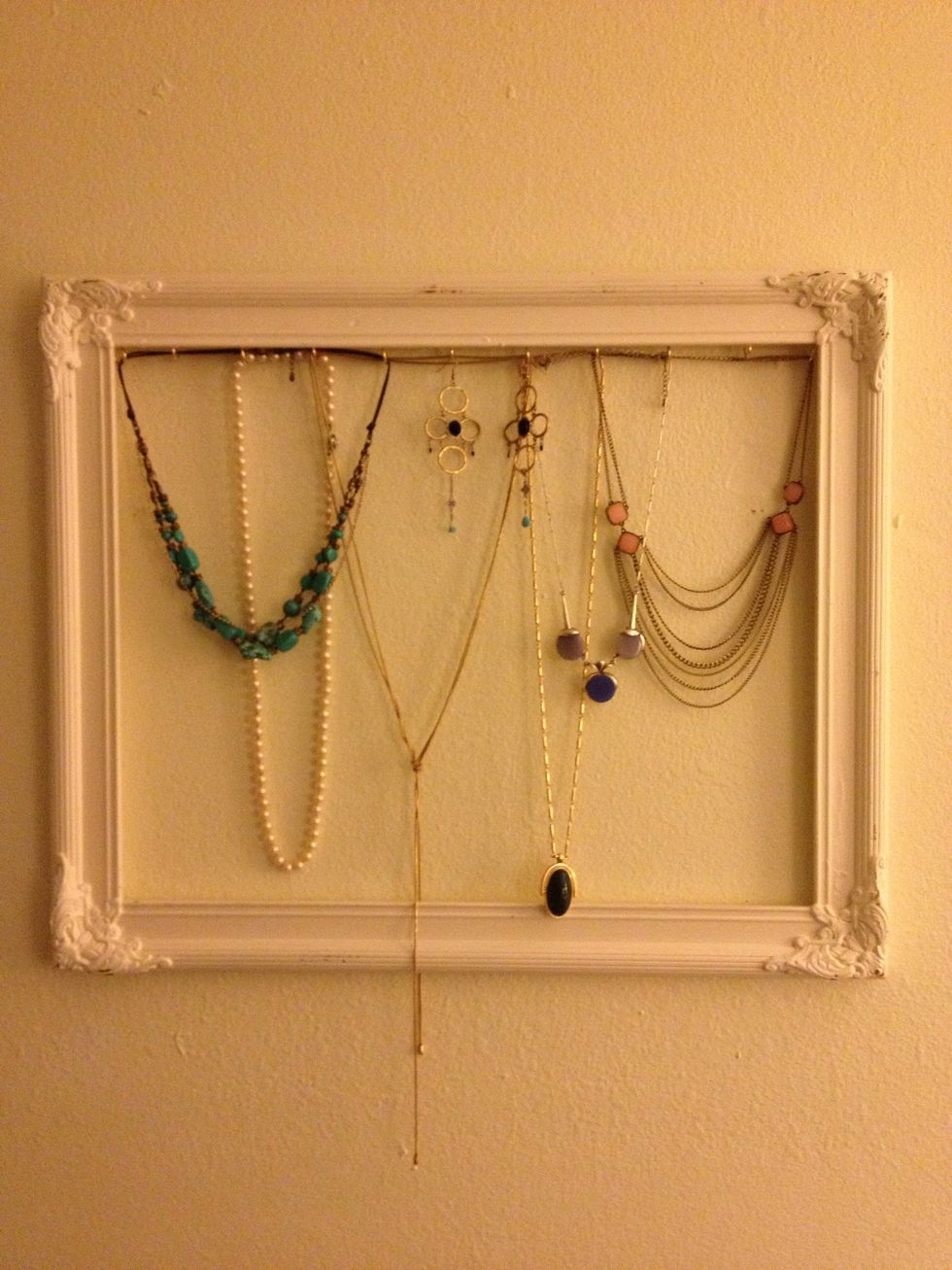 Hang your jewelry on the hooks and the frame on the wall. You can also put a piece of cardboard wrapped in pretty paper in the frame as a nice backdrop to the jewelry.
Small hooks
1.0 Frame with no glass
1.0 Drill
Jewelry