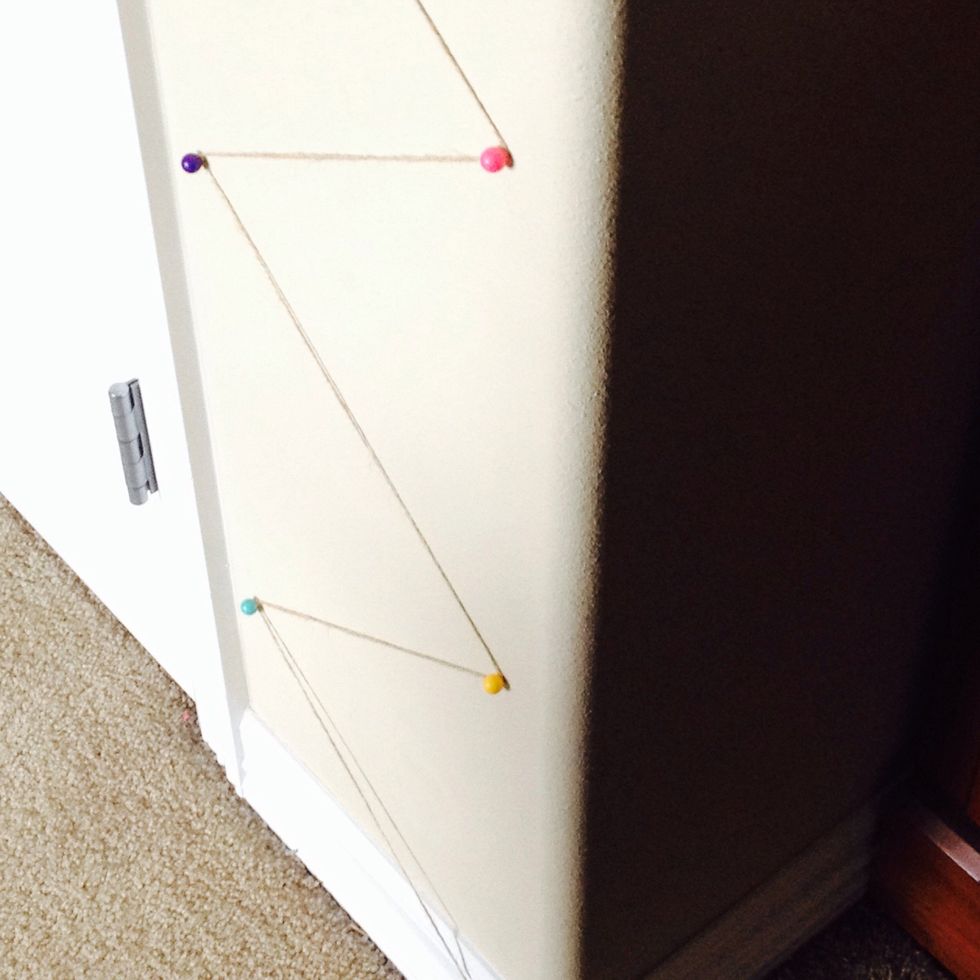 I hung a zigzagging chord on the wall beside my closet door.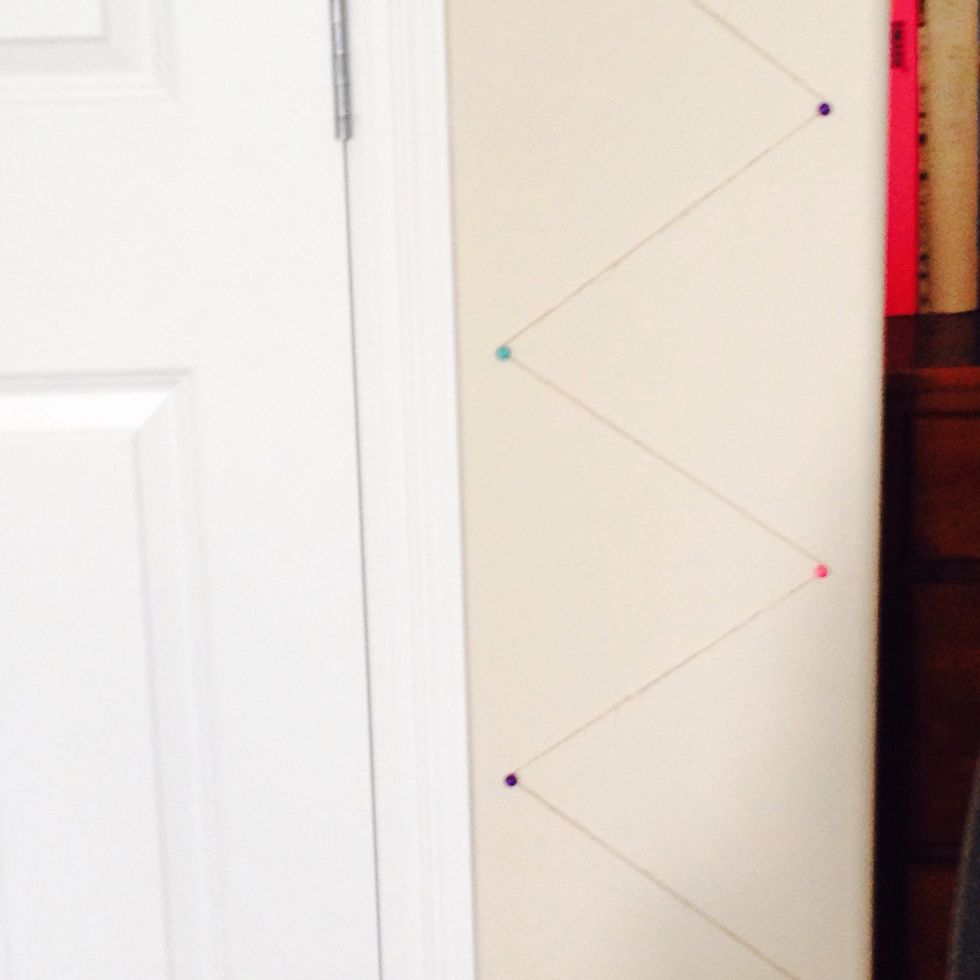 I happened to have some cute brightly colored pushpins.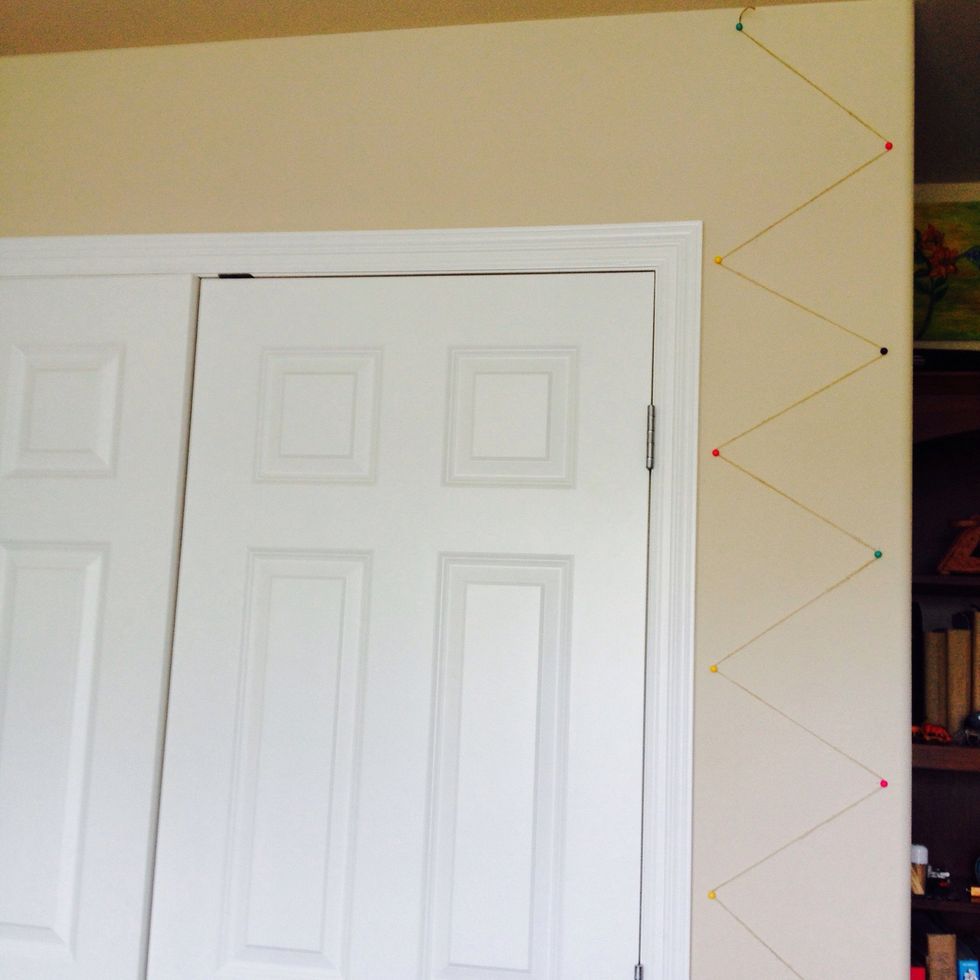 The zigzag continued toward my ceiling
Strings can be attached above doorways, on staircase walls, above windows, and even from the ceiling
I positioned a length of jute chord above my bed.
(The white orbs are part of a huge lamp) :)
Paintings on stretched canvas can be hung simply by lodging a large enough nail in the wall at an upward angle.
Framed paintings usually have mounting loops, so all you need to do is put a nail in your wall and hook the loop on it.
Canvas artwork without a wood frame can be mounted on top of two nails, and secured at the top with a piece of tape on the back
If you would like, you could suggest other ways to display artwork in the comments section.
Jute chord
Clothes pins
Push pins
Hammer
Wall space
Picture frames
Nails
The Artisan
Always inspired. I love to draw, bind books, paint, sew, grow cacti, play violin, and write piano music.