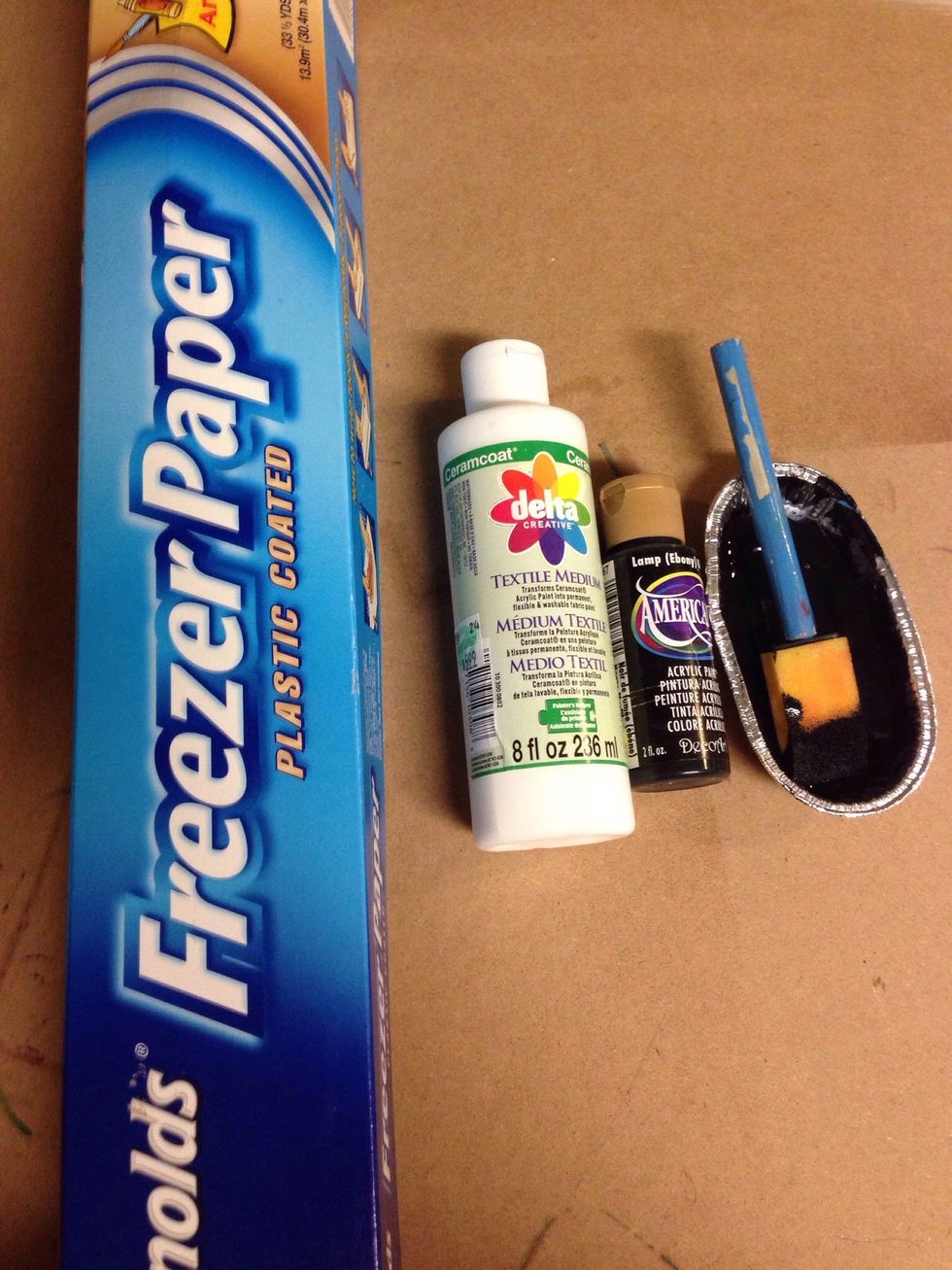 Supplies. You can use fabric paint or regular acrylics if you mix it with a fabric medium. Regular acrylics are cheaper, so I go that route and haven't had problems.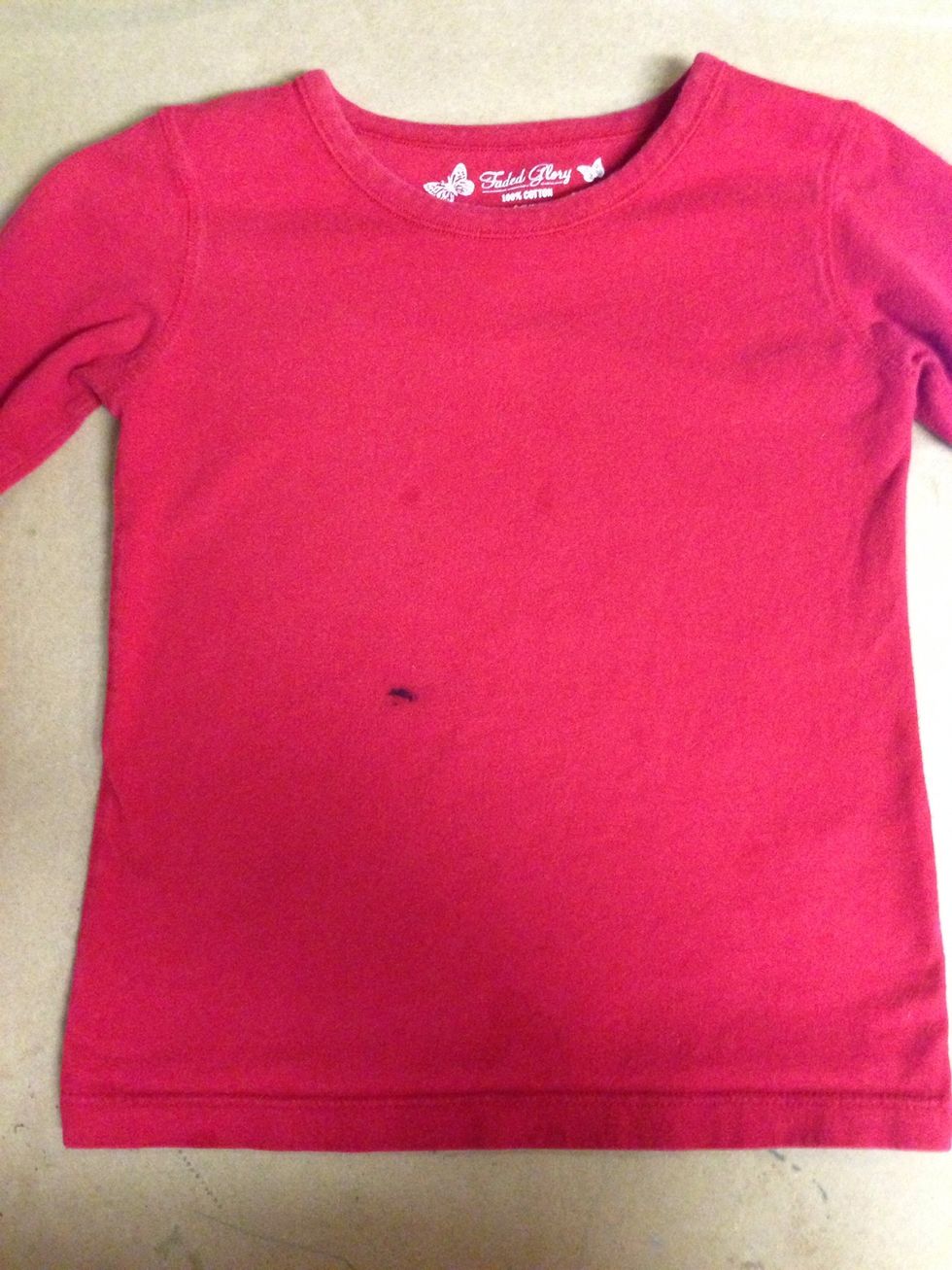 Plan your design to cover any obnoxious stain that won't come out.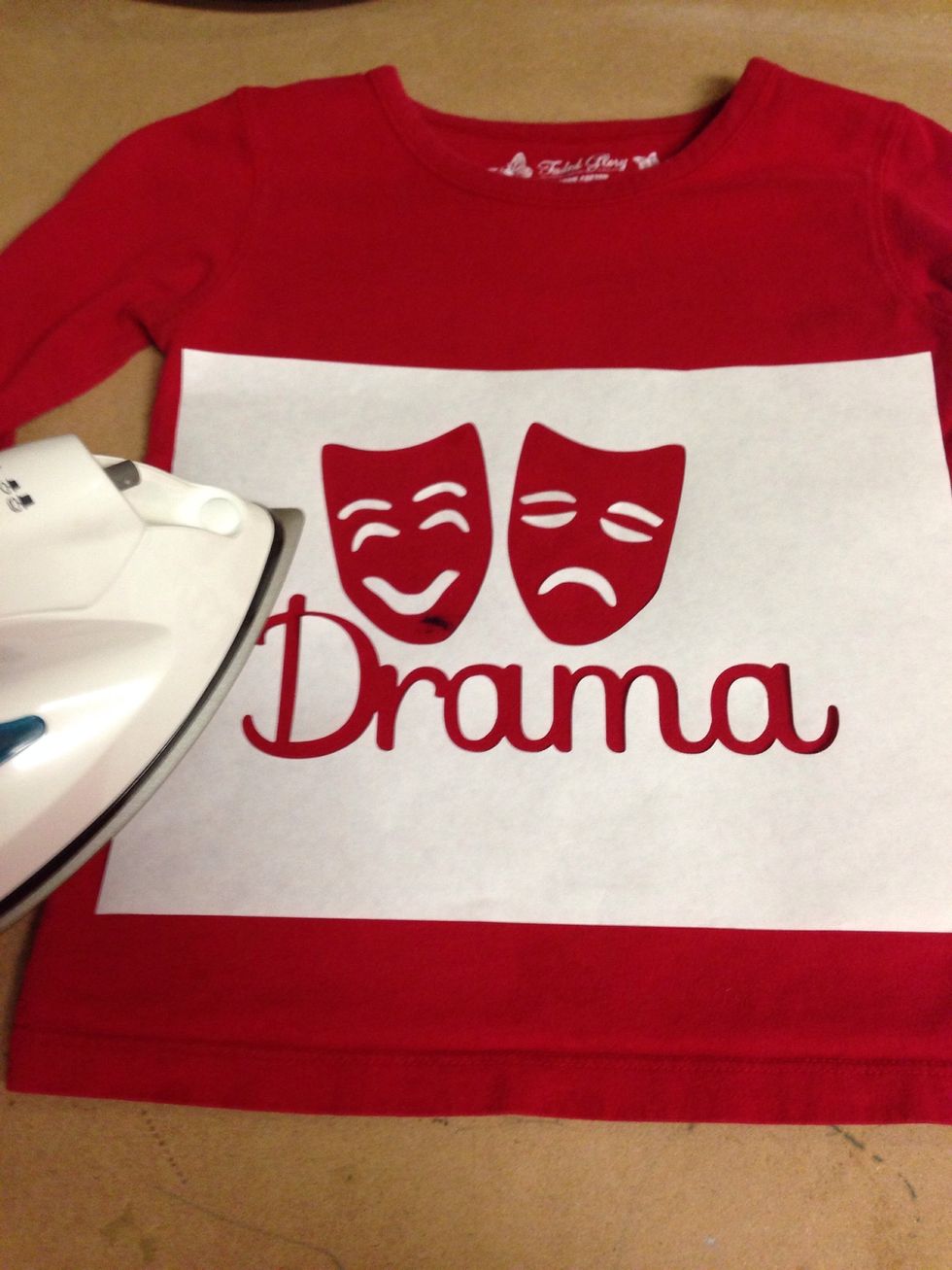 Cut your design out of freezer paper making sure the waxy side is down. I used a Cricut to cut out the design, but you could do it with an x-acto knife as well.
Iron the freezer paper onto your shirt. The wax will stick, creating a tight seal so the paint doesn't bleed.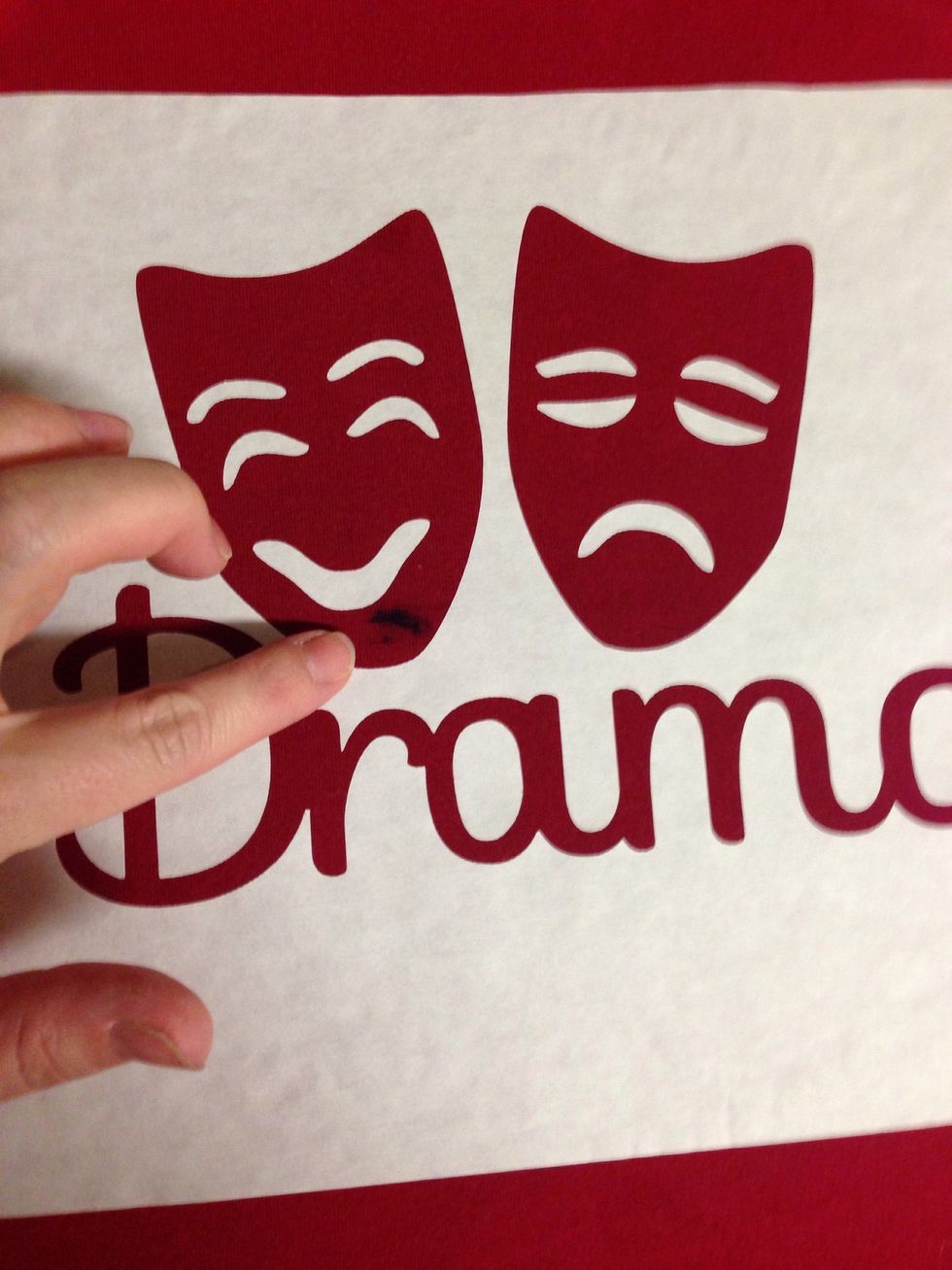 Make sure you can see your stains!!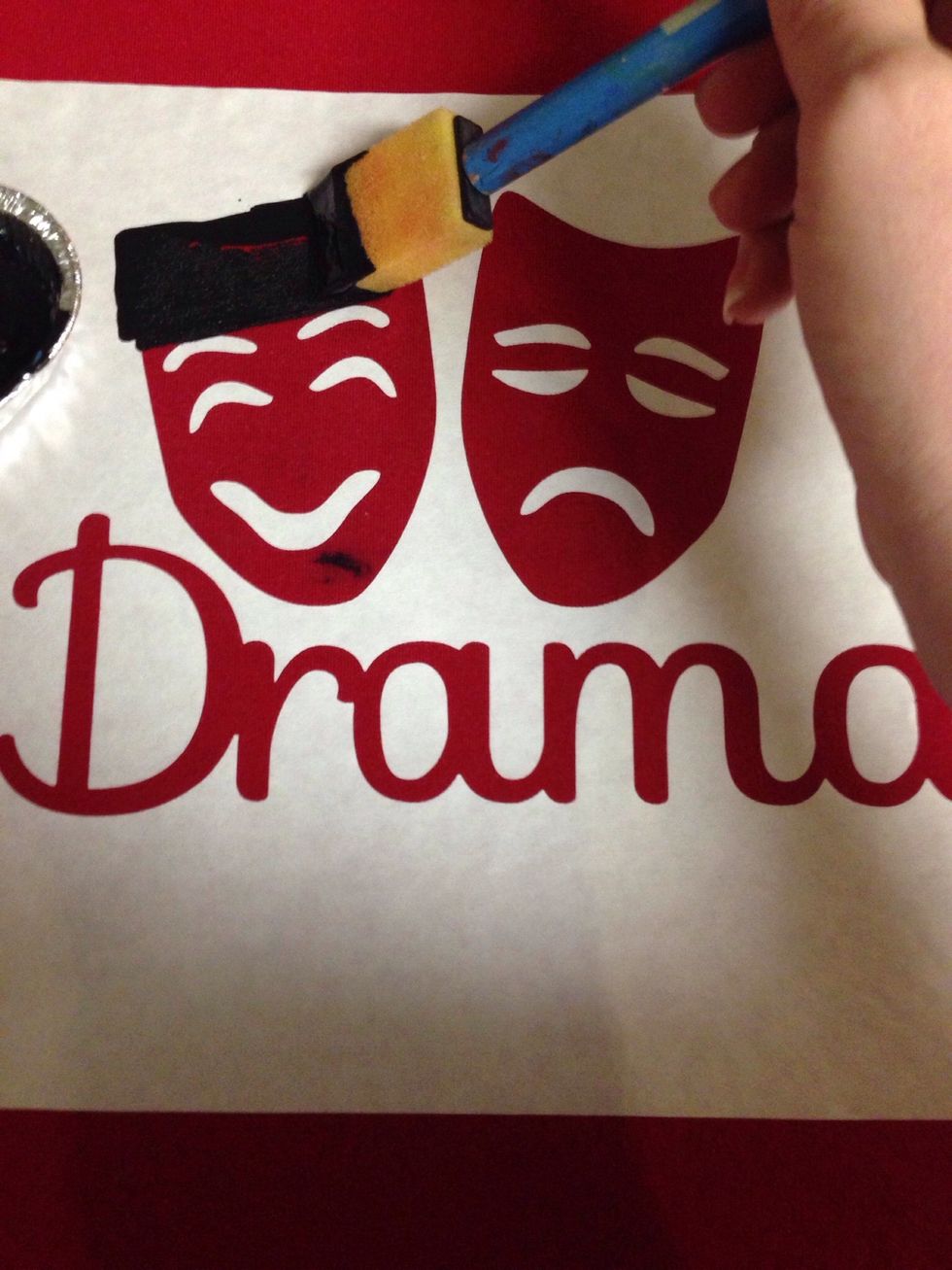 Before you start sponging, put some cardboard or sheets of paper between the layers of the shirt so the paints don't bleed through.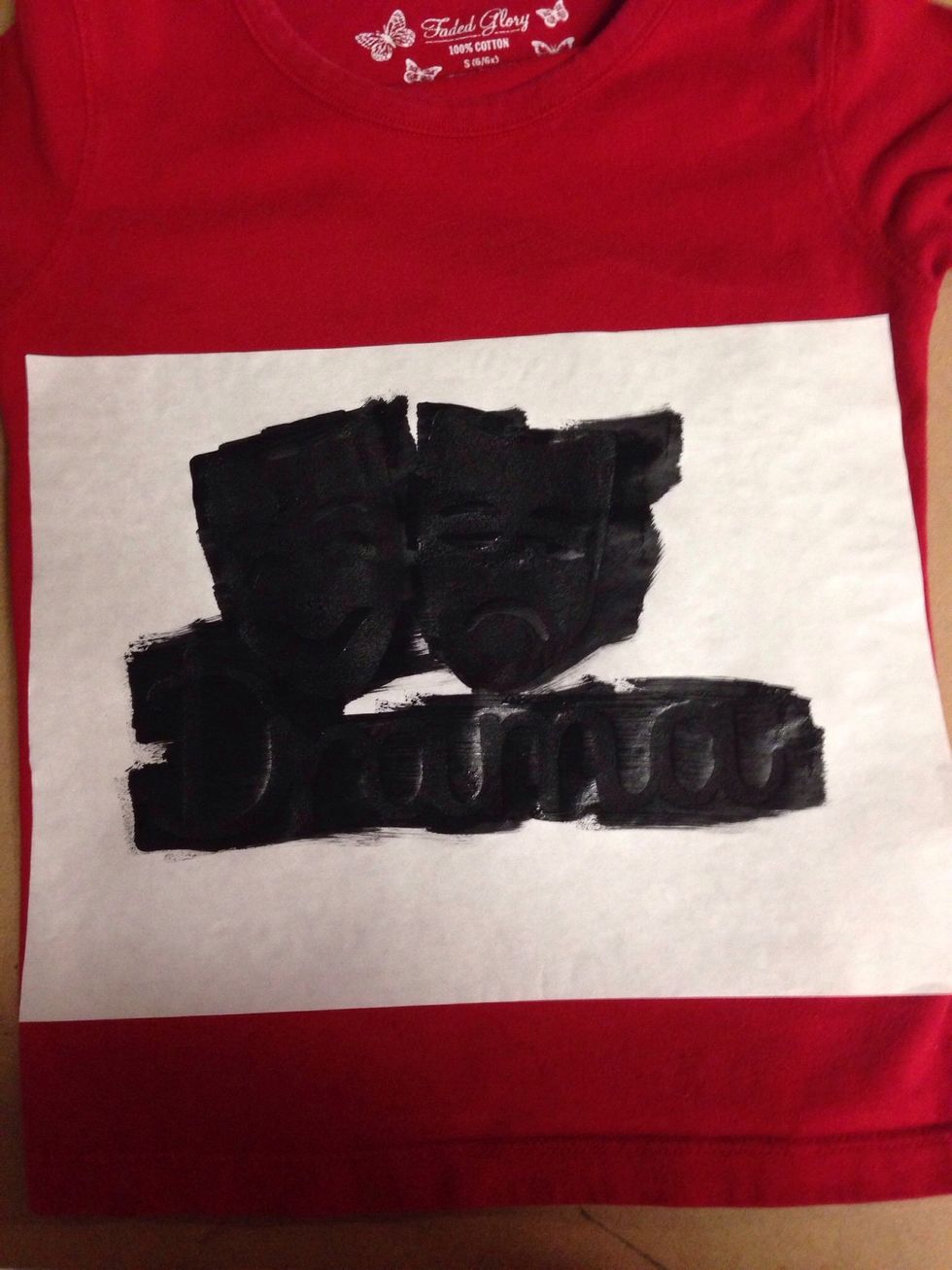 Start sponging, making sure you have coverage, but not thick.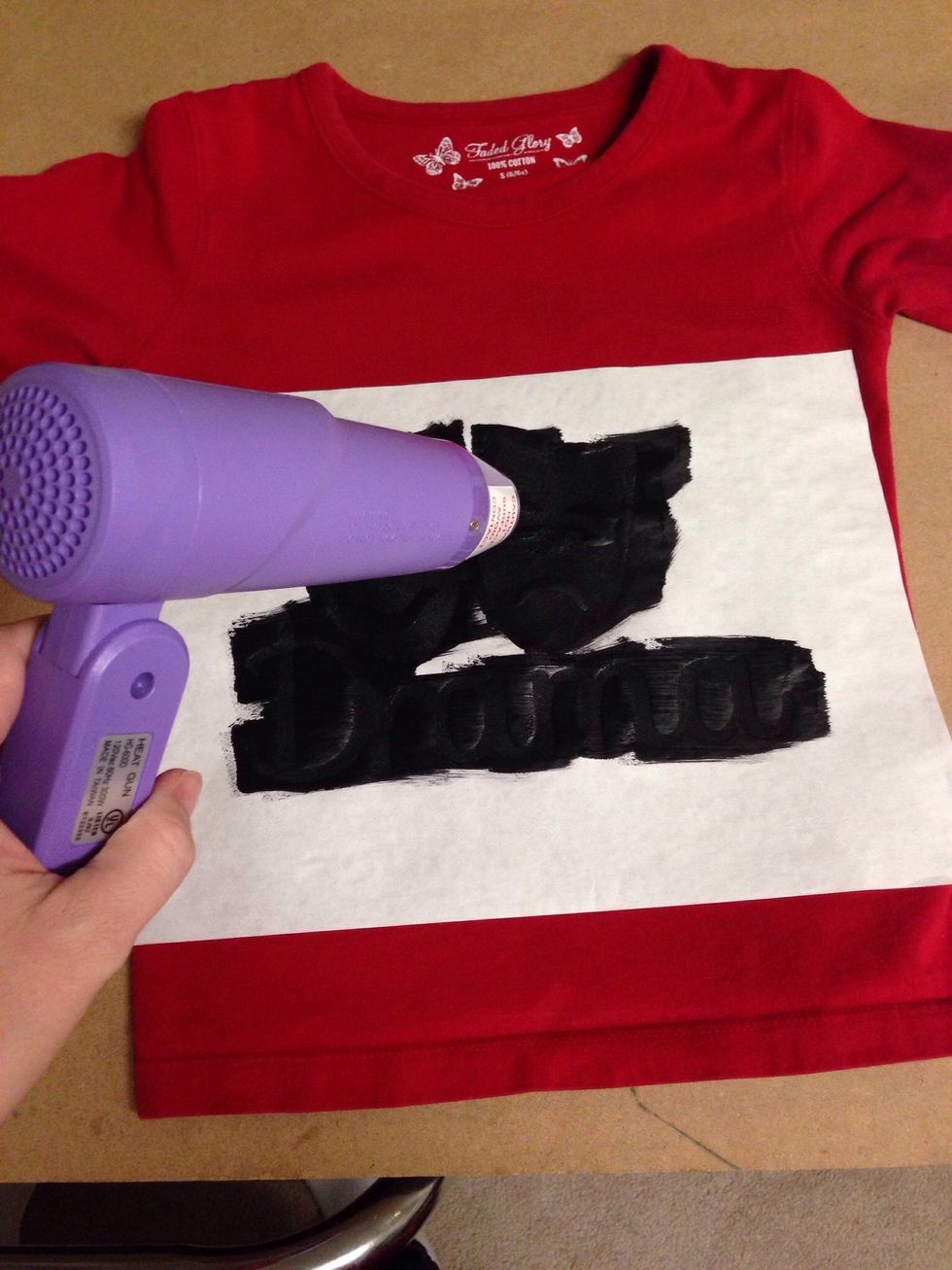 You can let it sit to dry, but I'm impatient so I dry it with a heat embosser. It literally takes seconds. If you need another layer, do it once it's dry. Lighter colors tend to need a second layer.
Better than the original!
Freezer paper
Paint
Paint medium if using acrylics
Sponge