A guide on how to take apart a Nokia 3210 phone.
110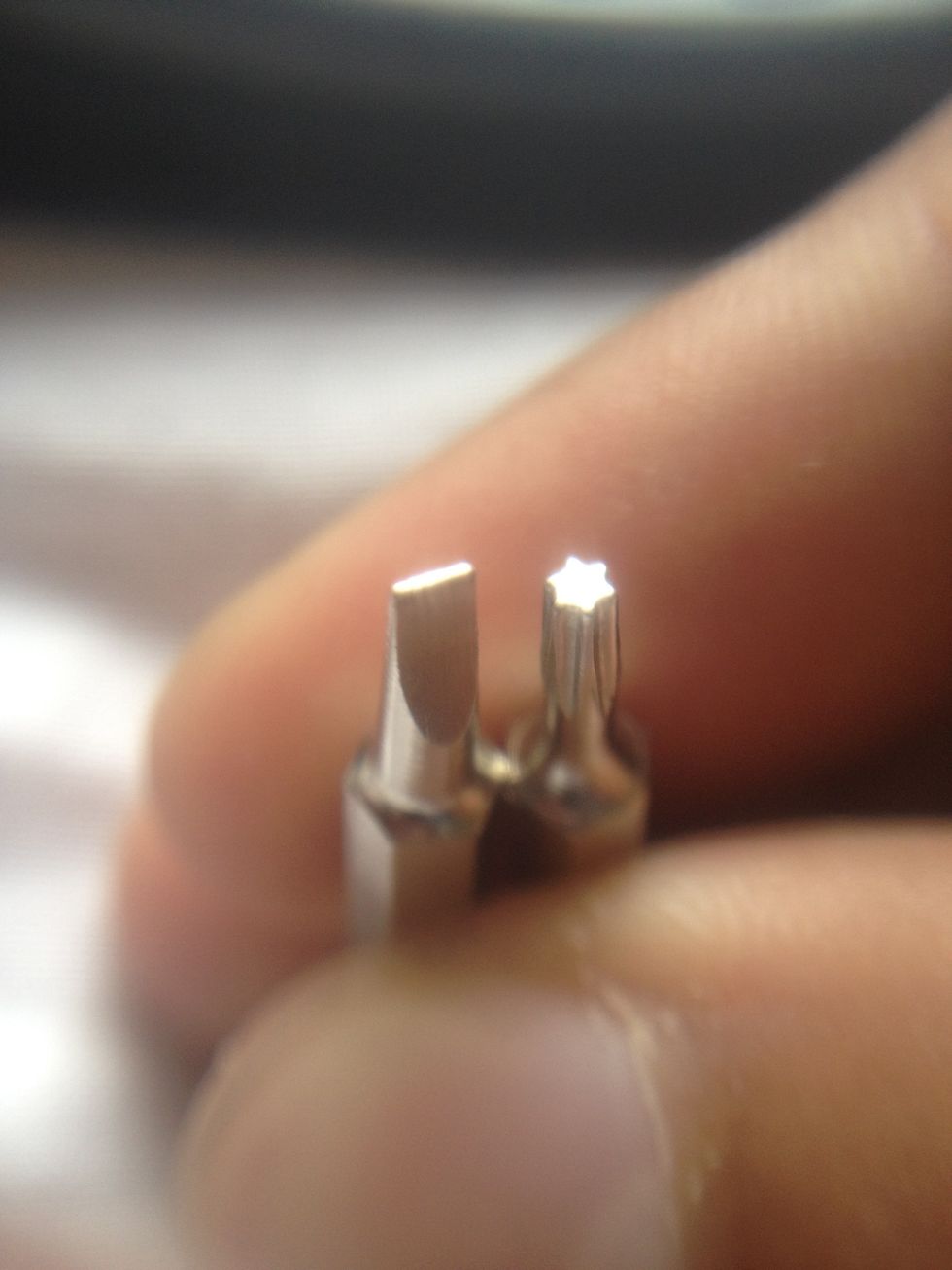 Torx and slotted bits that I used.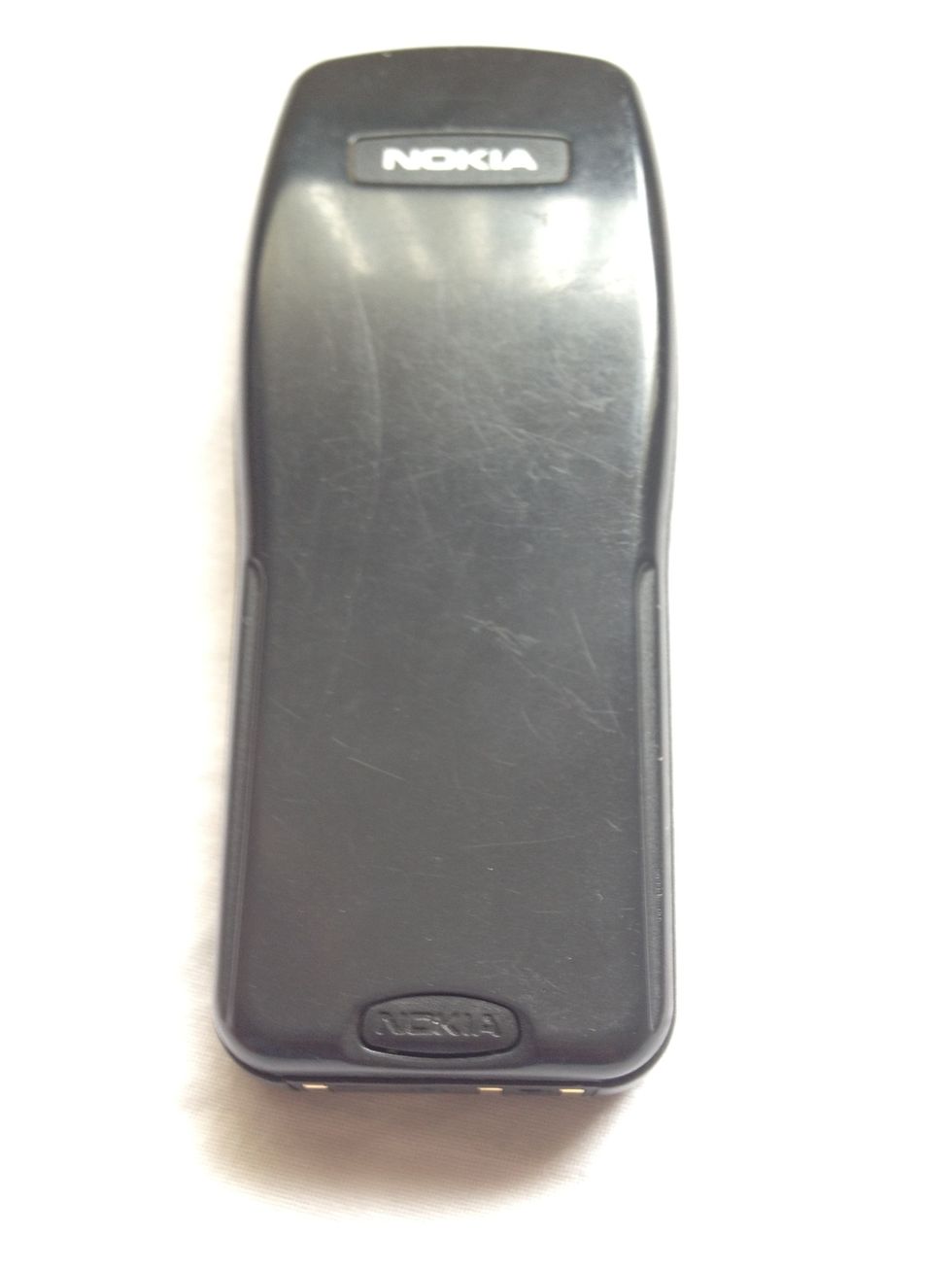 Begin by removing the back plate by pressing the button and sliding up.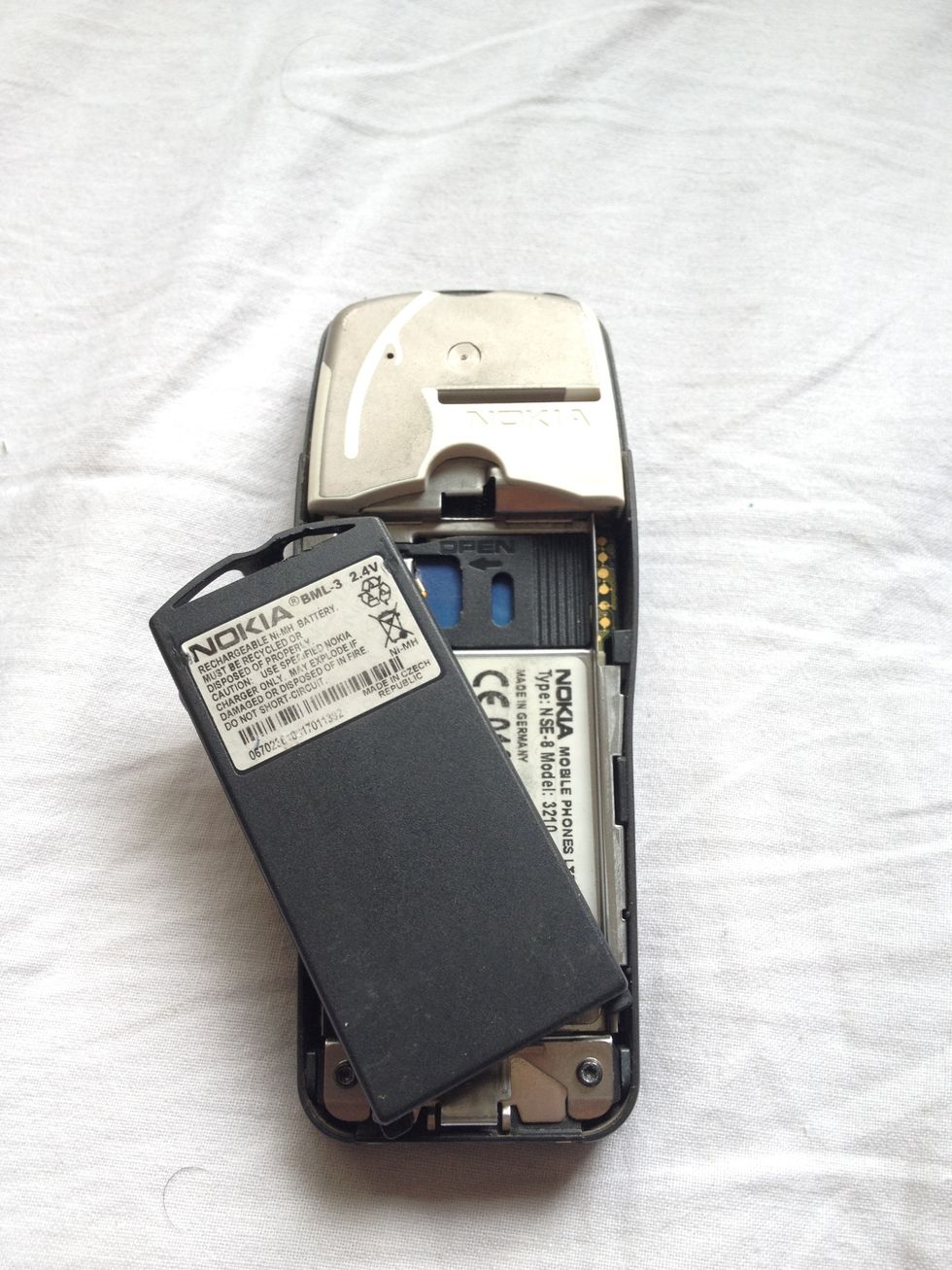 Remove the battery.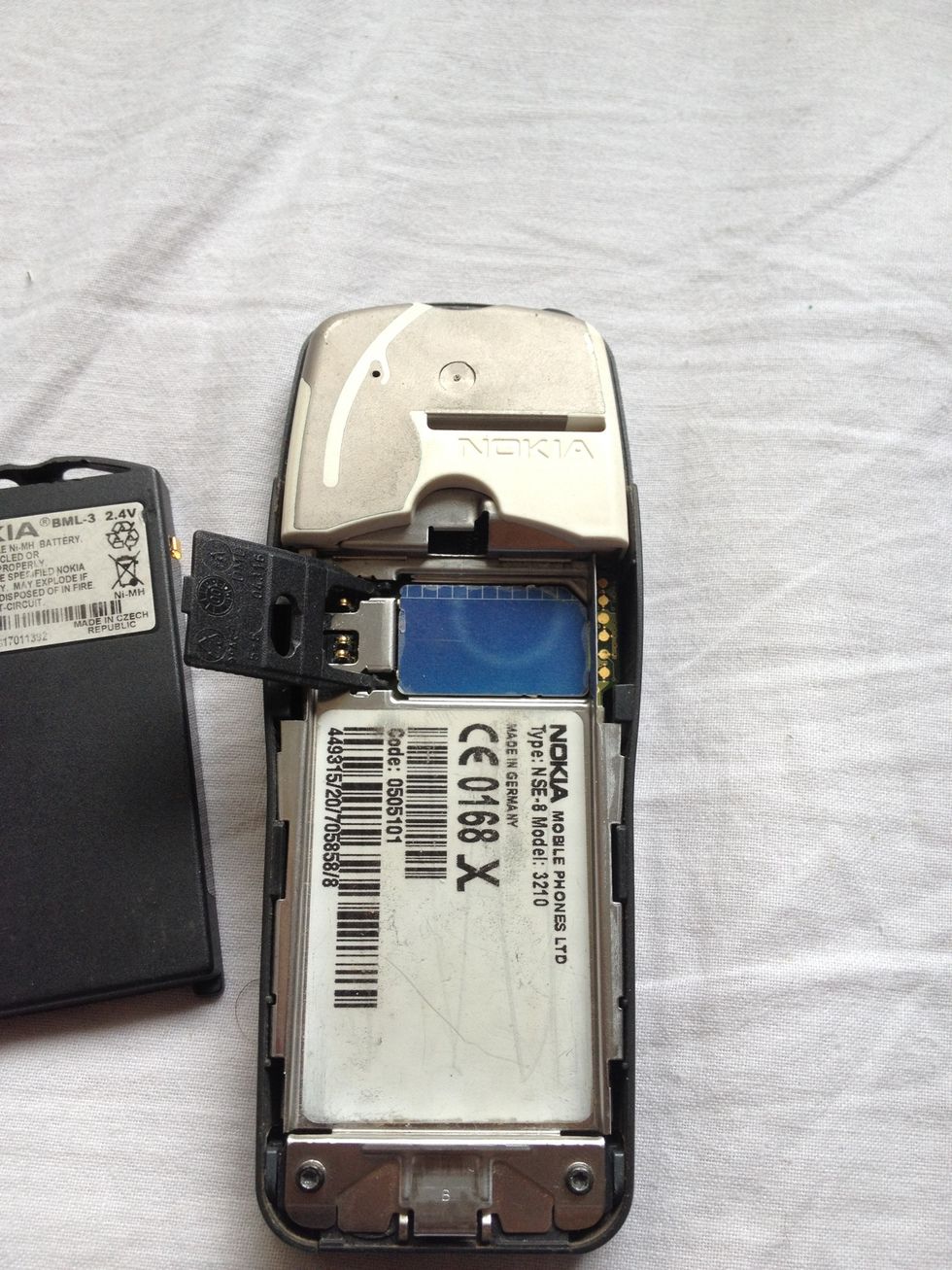 Remove the sim card from the sim card slot.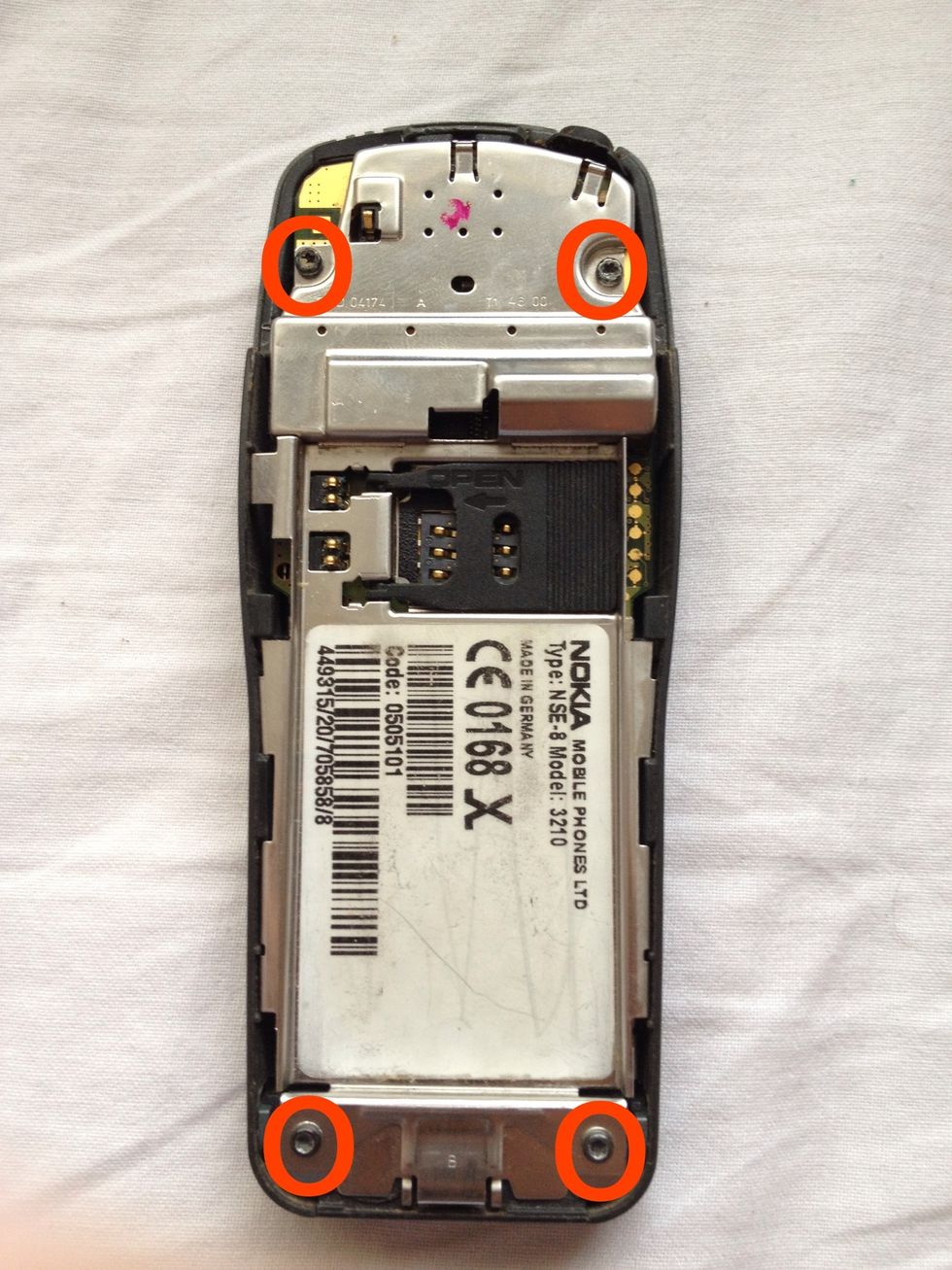 Undo the highlighted screws with the torx screwdriver.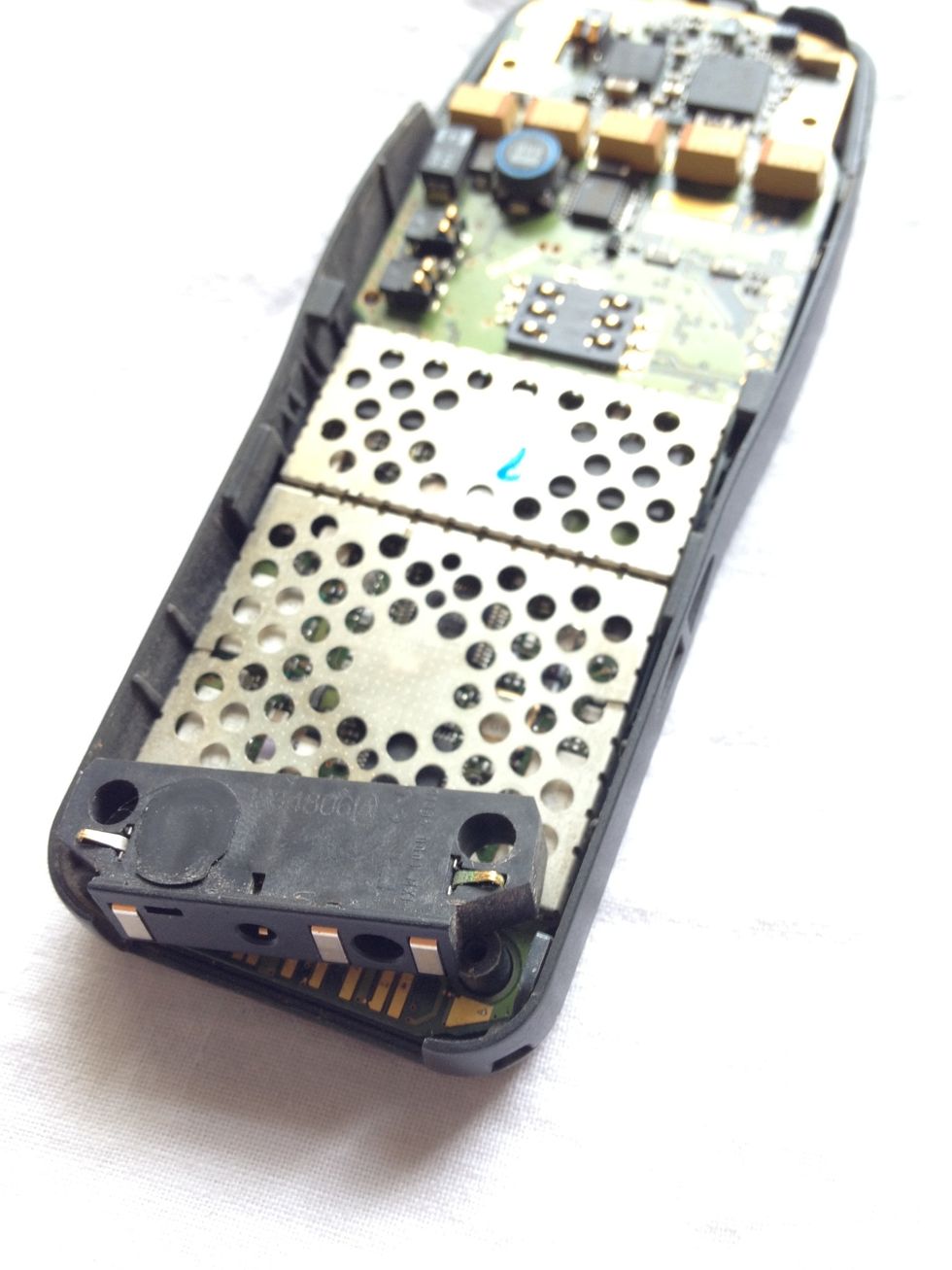 Remove power input.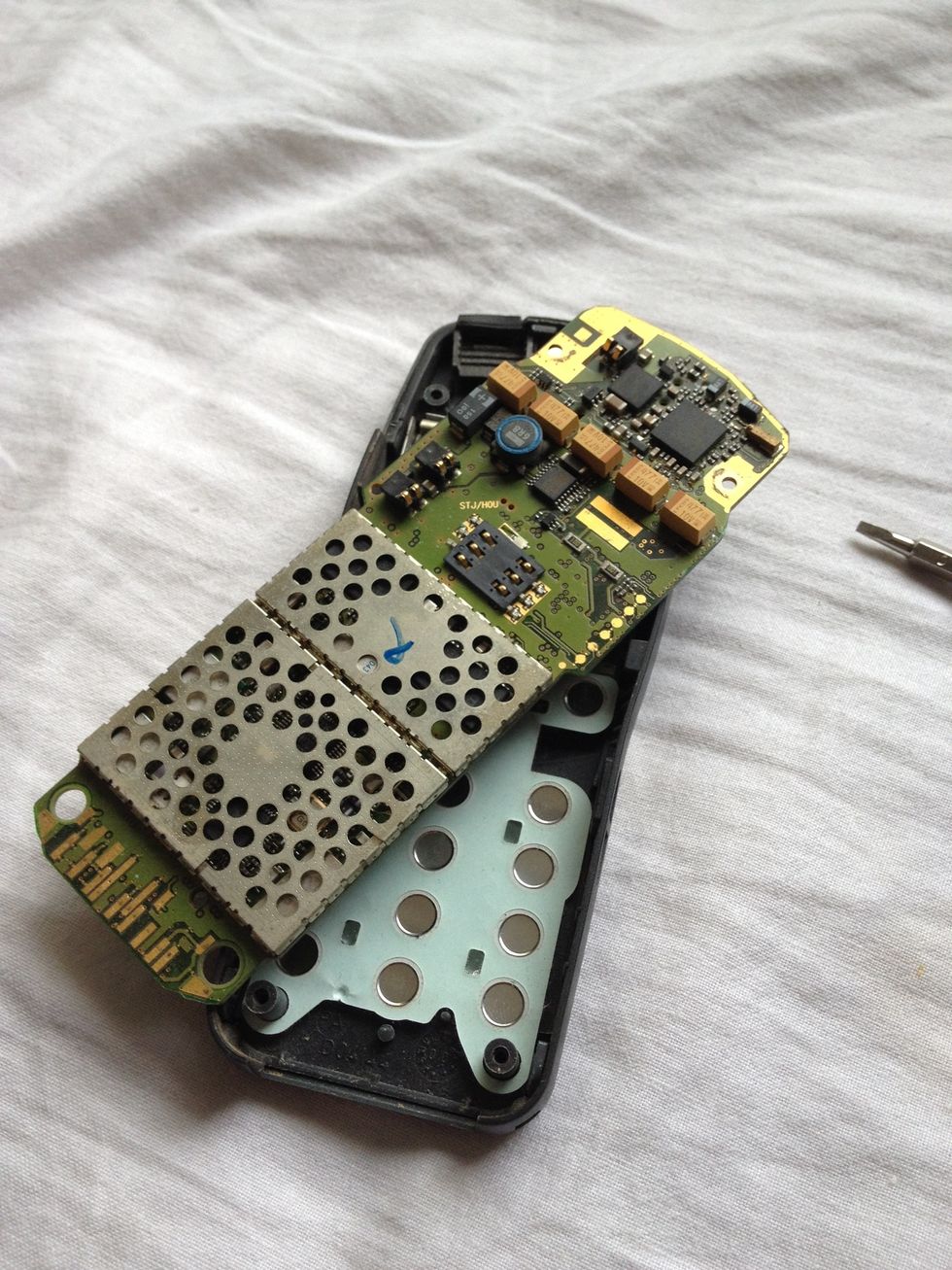 Lift the motherboard out of the housing.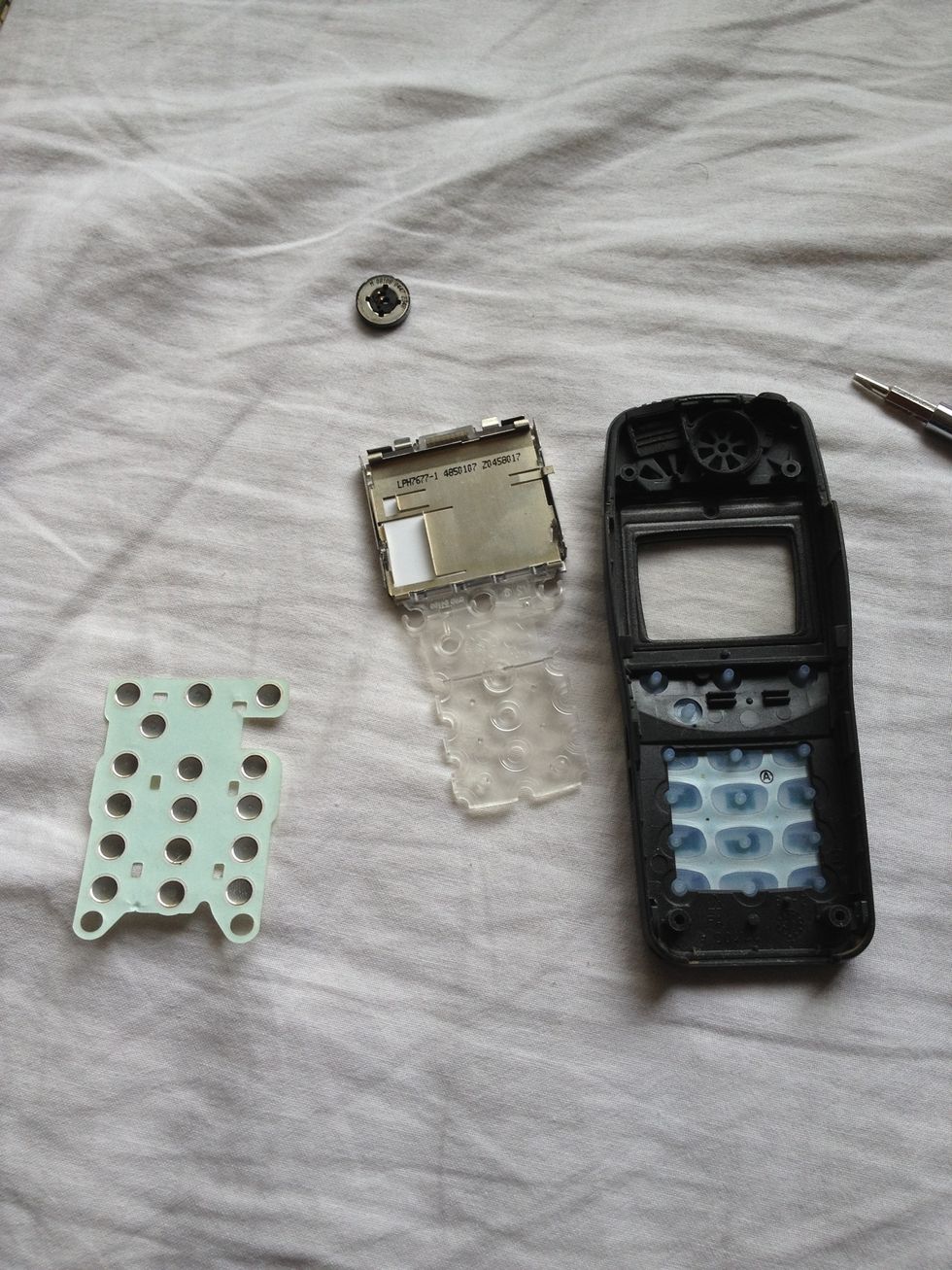 Remove screen, speaker and button pad.
Remove frame.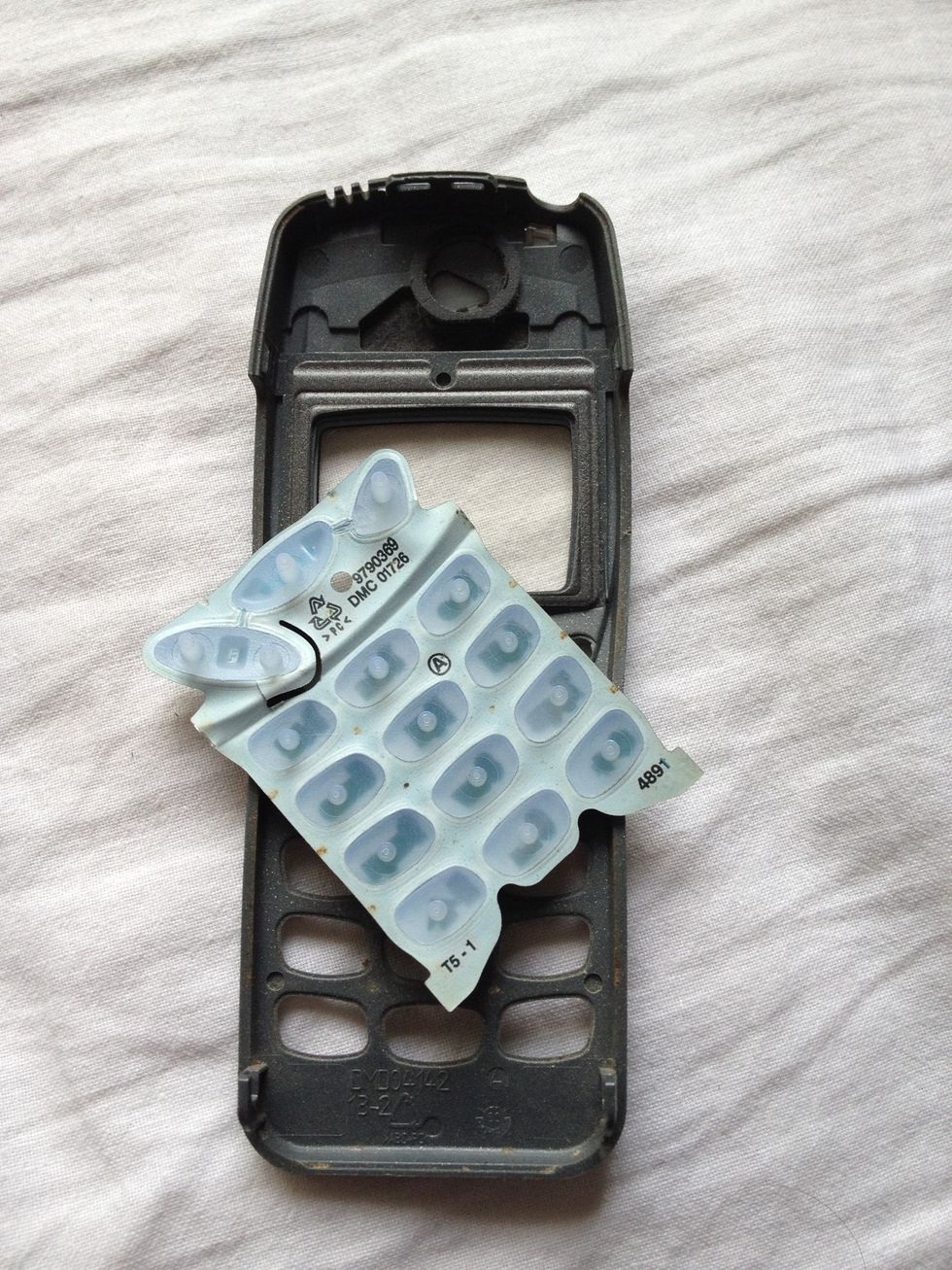 Remove the keypad.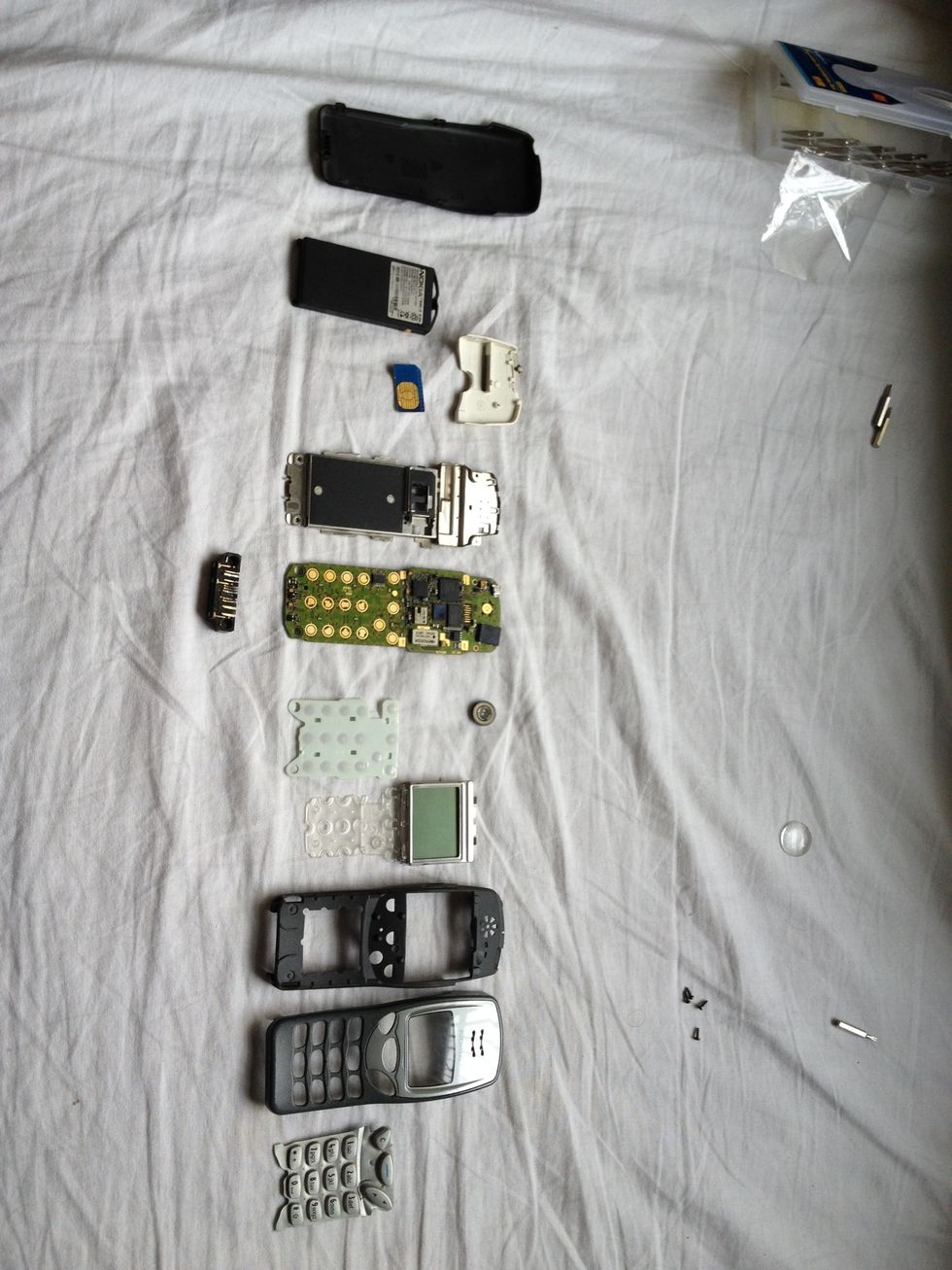 Done.
2mm slotted screwdriver
Torx t7 screwdriver
Nokia 3210