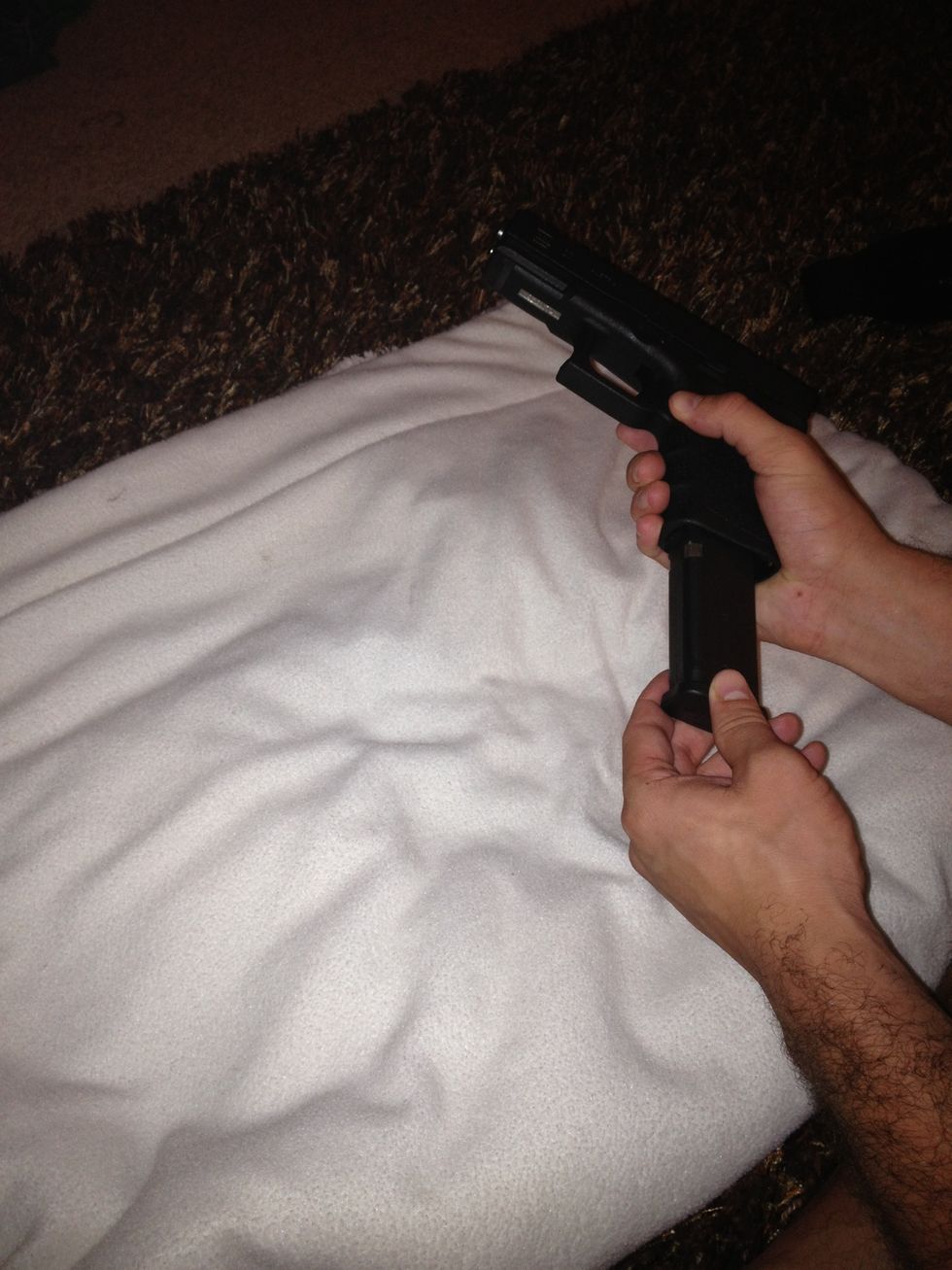 Release the magazine.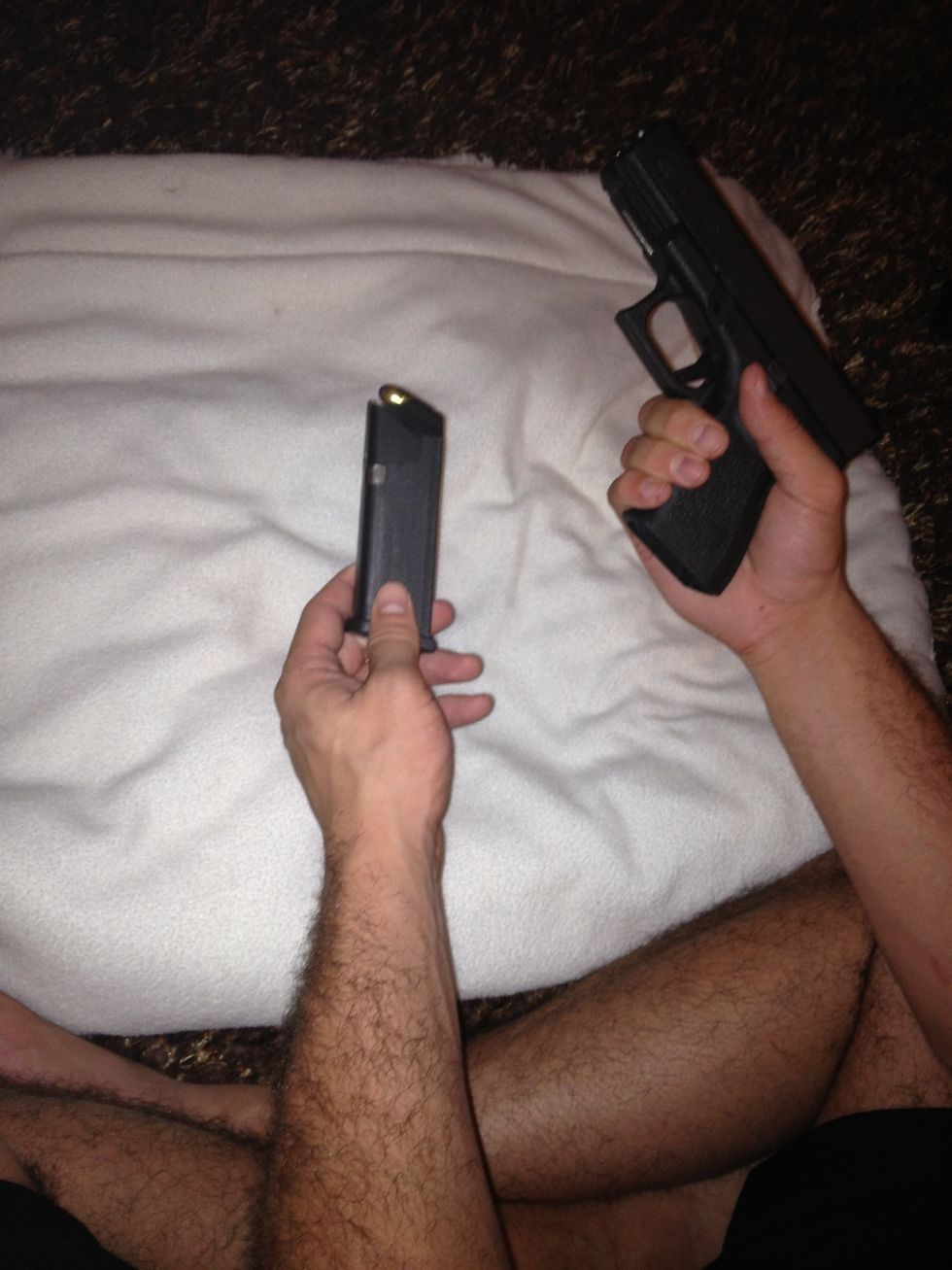 ...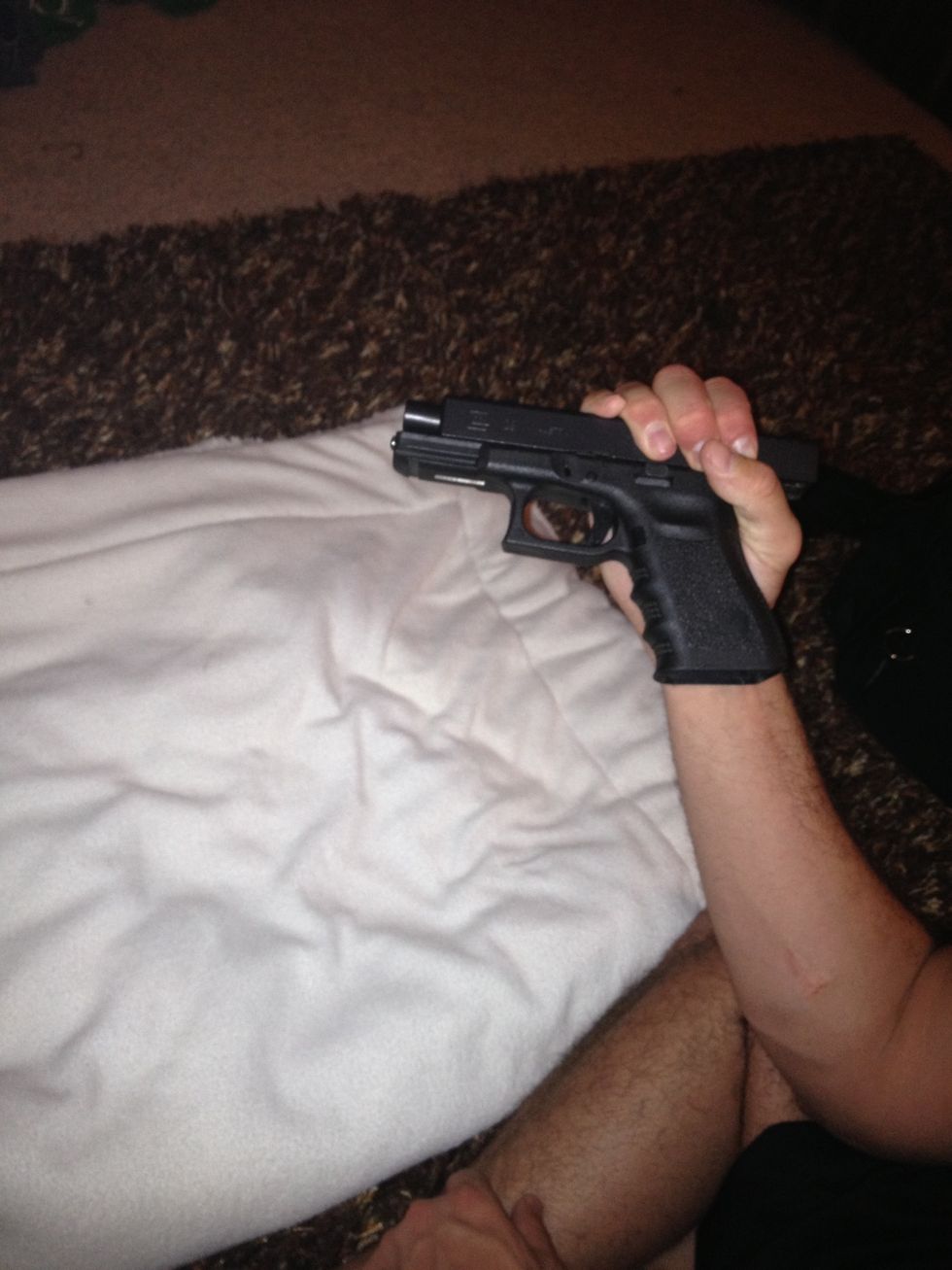 Cock back the slide with one hand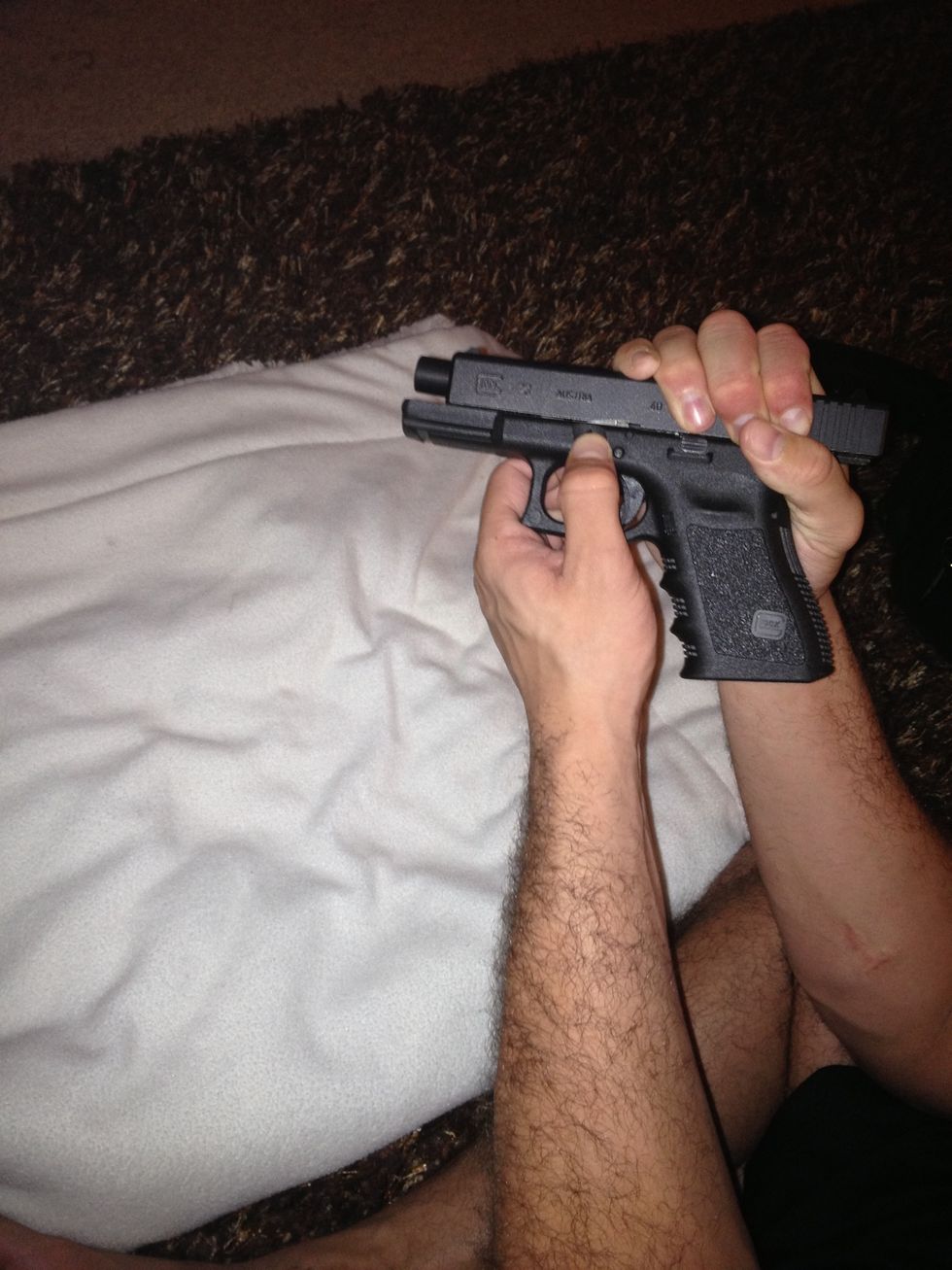 Use the other hand to pull down the two slide releases on each side.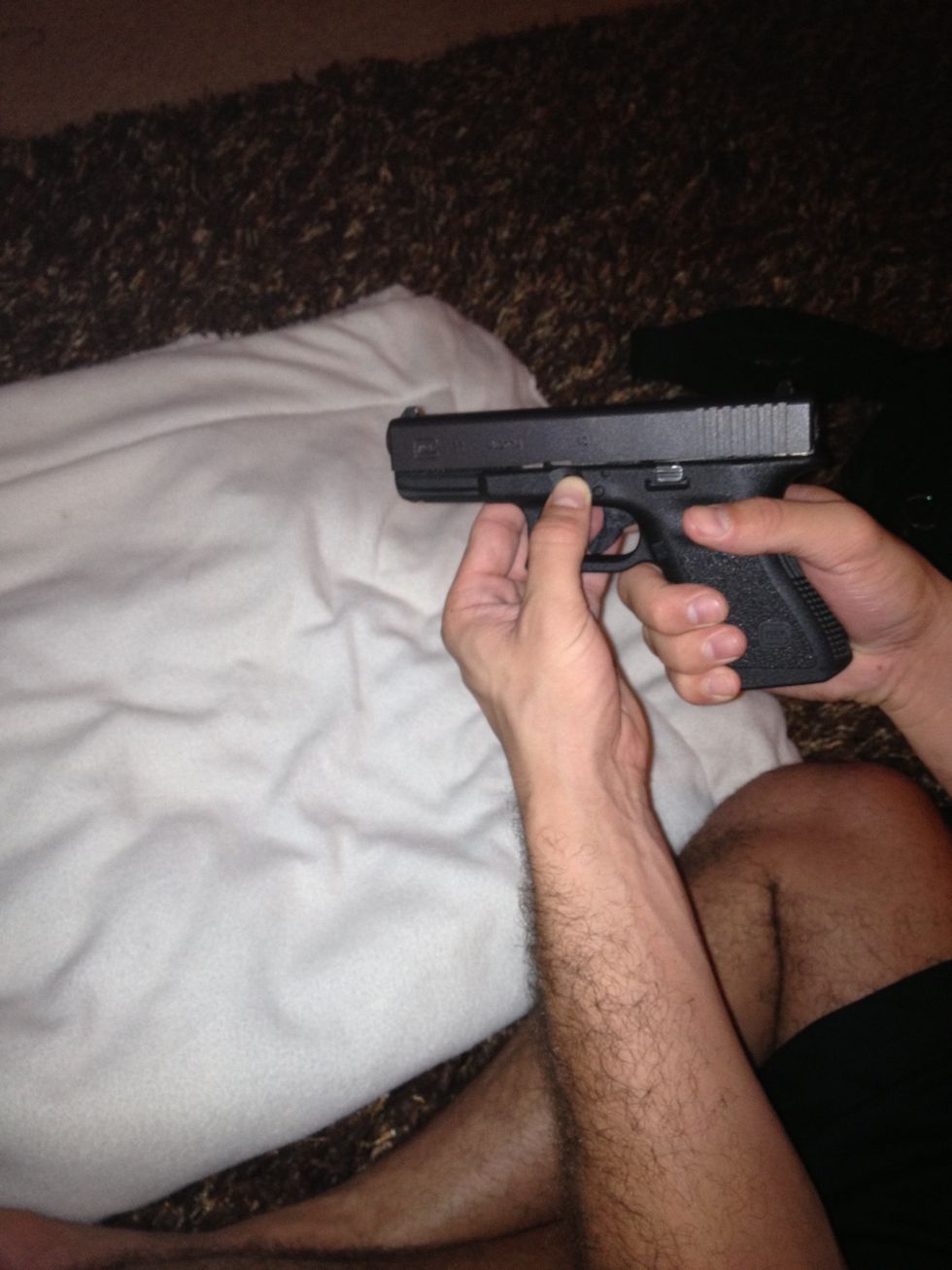 Let go of slide, while continuing to how down slide release.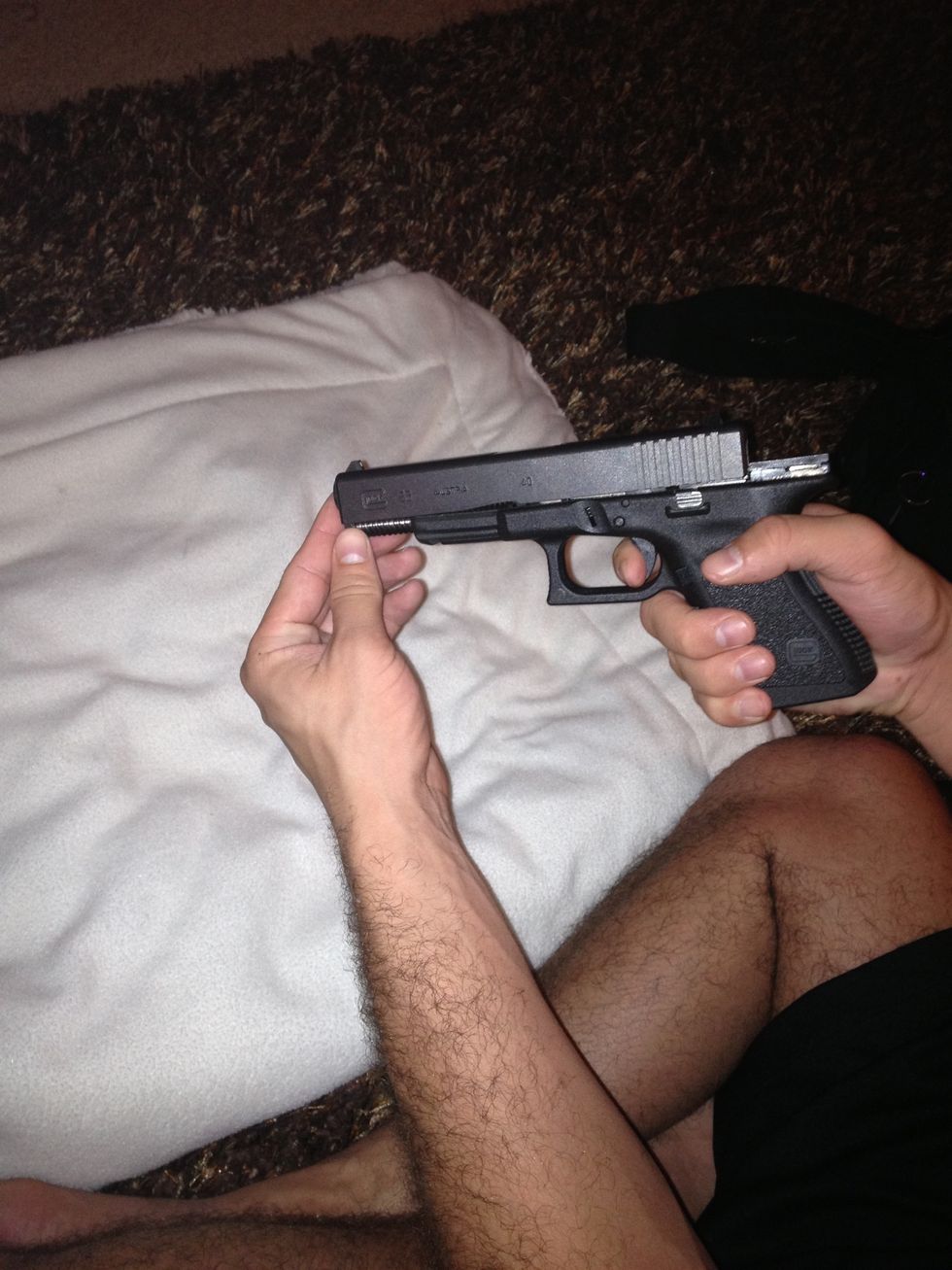 Pull the trigger and let the slide fall forward.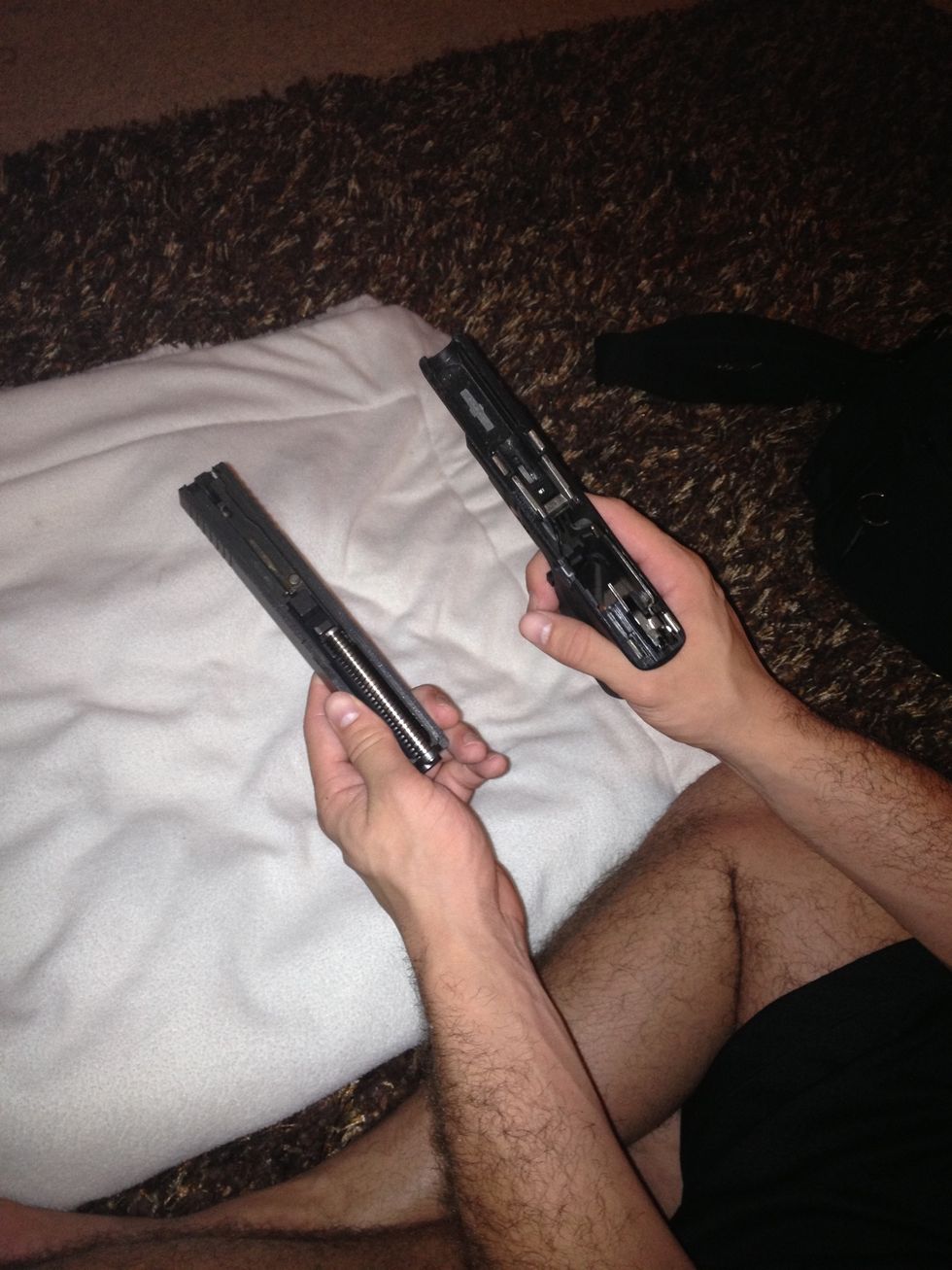 Remove the slide completely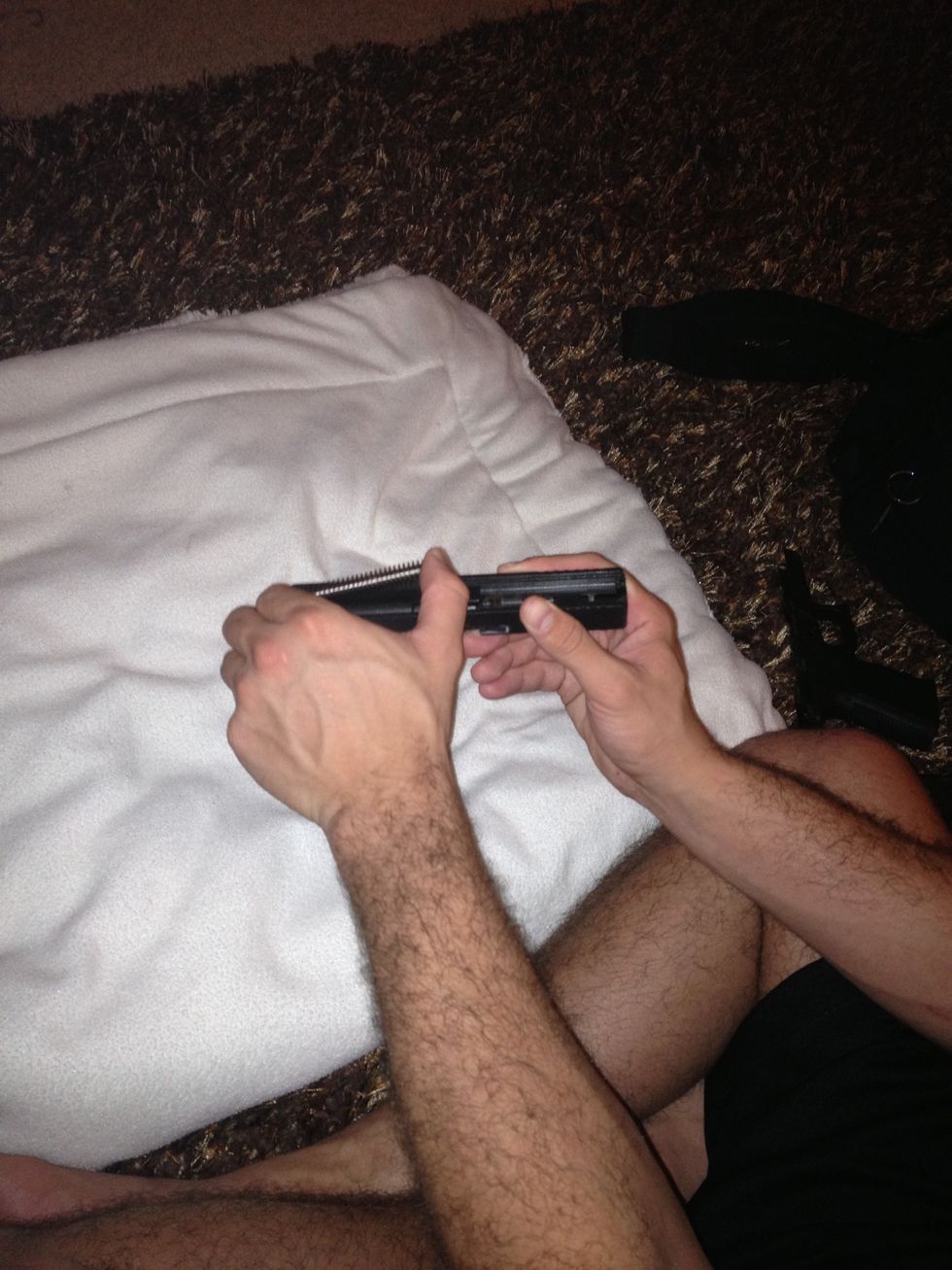 Remove the guide rail.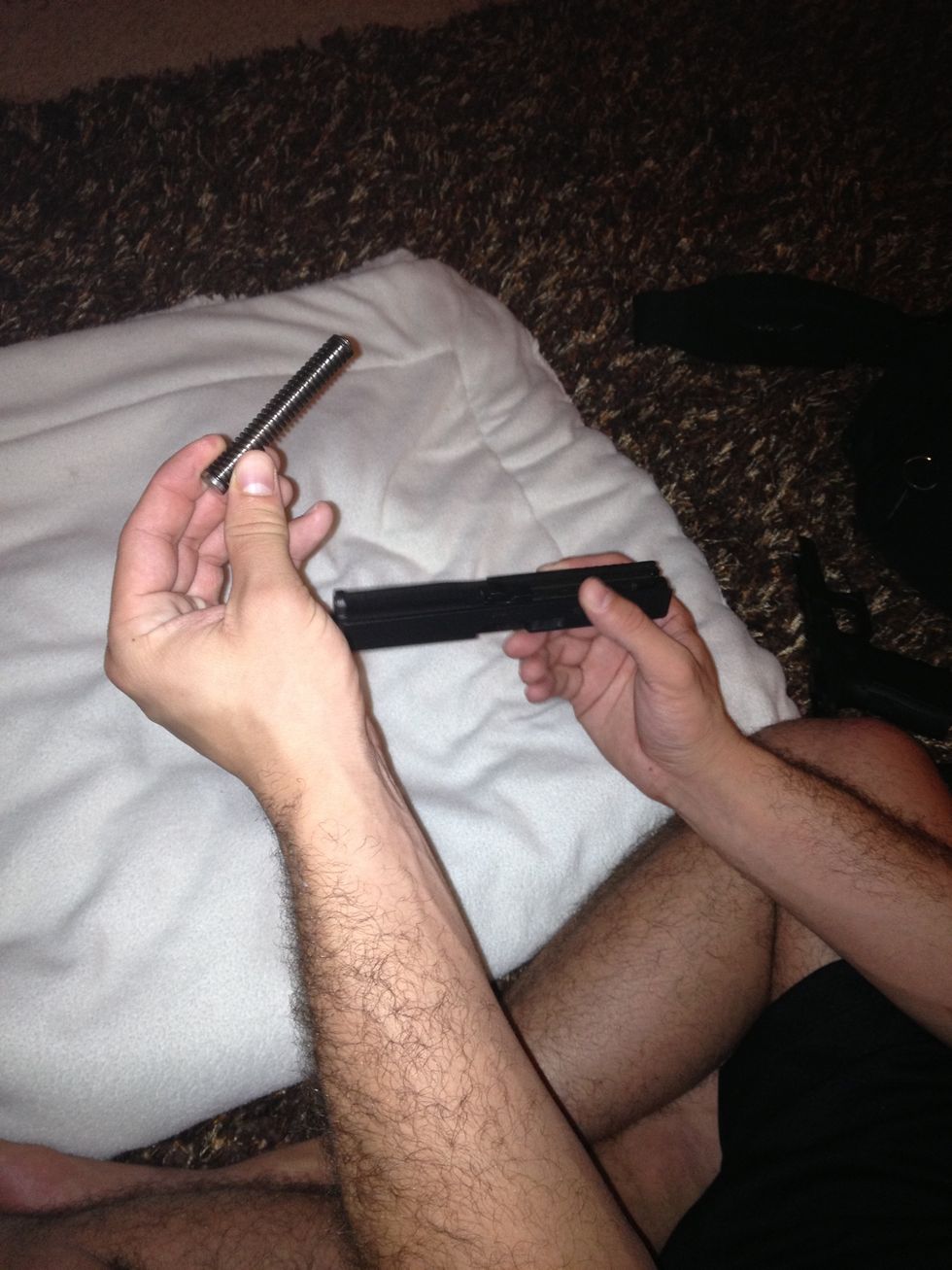 ...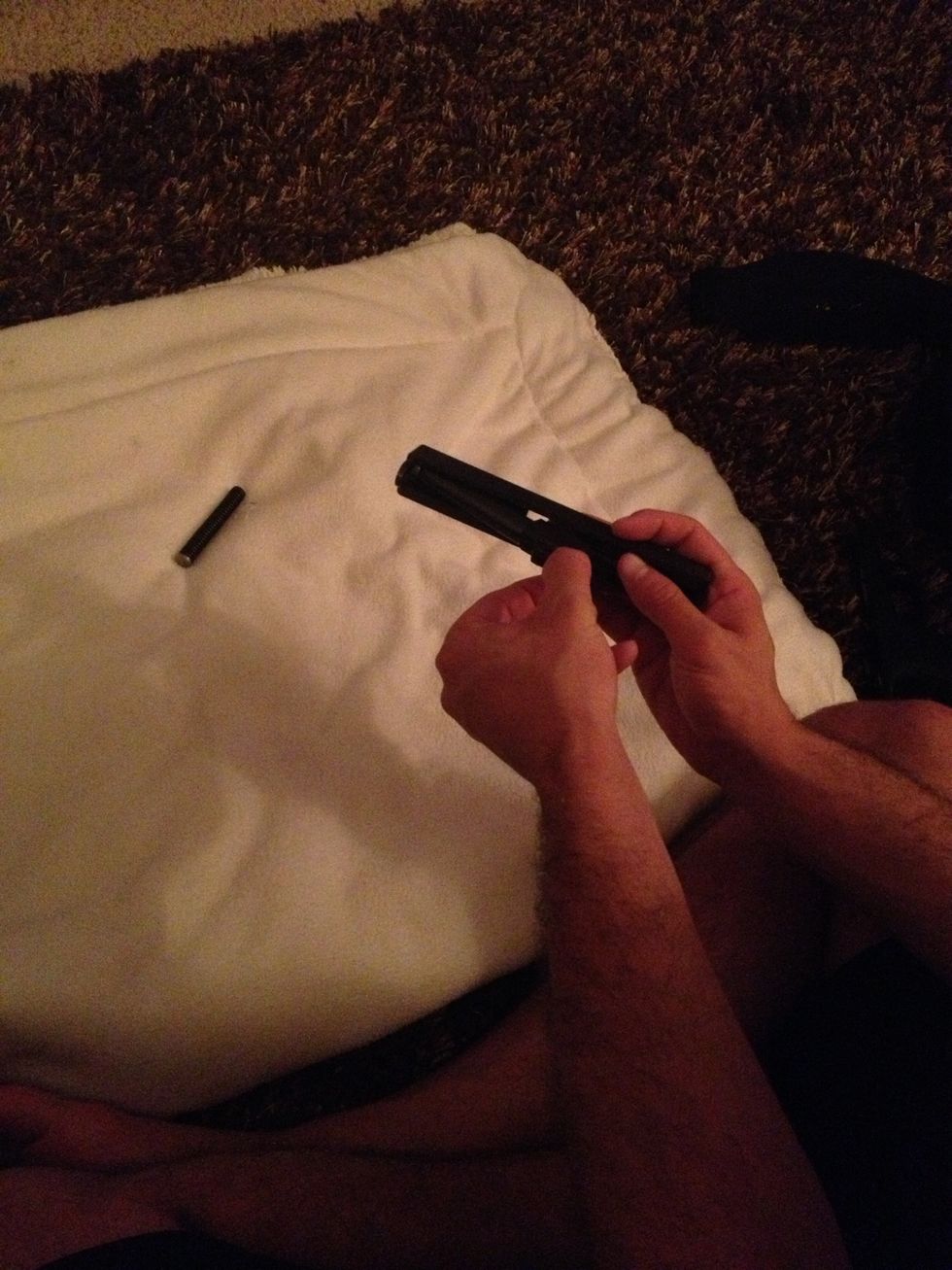 Remove the barrel.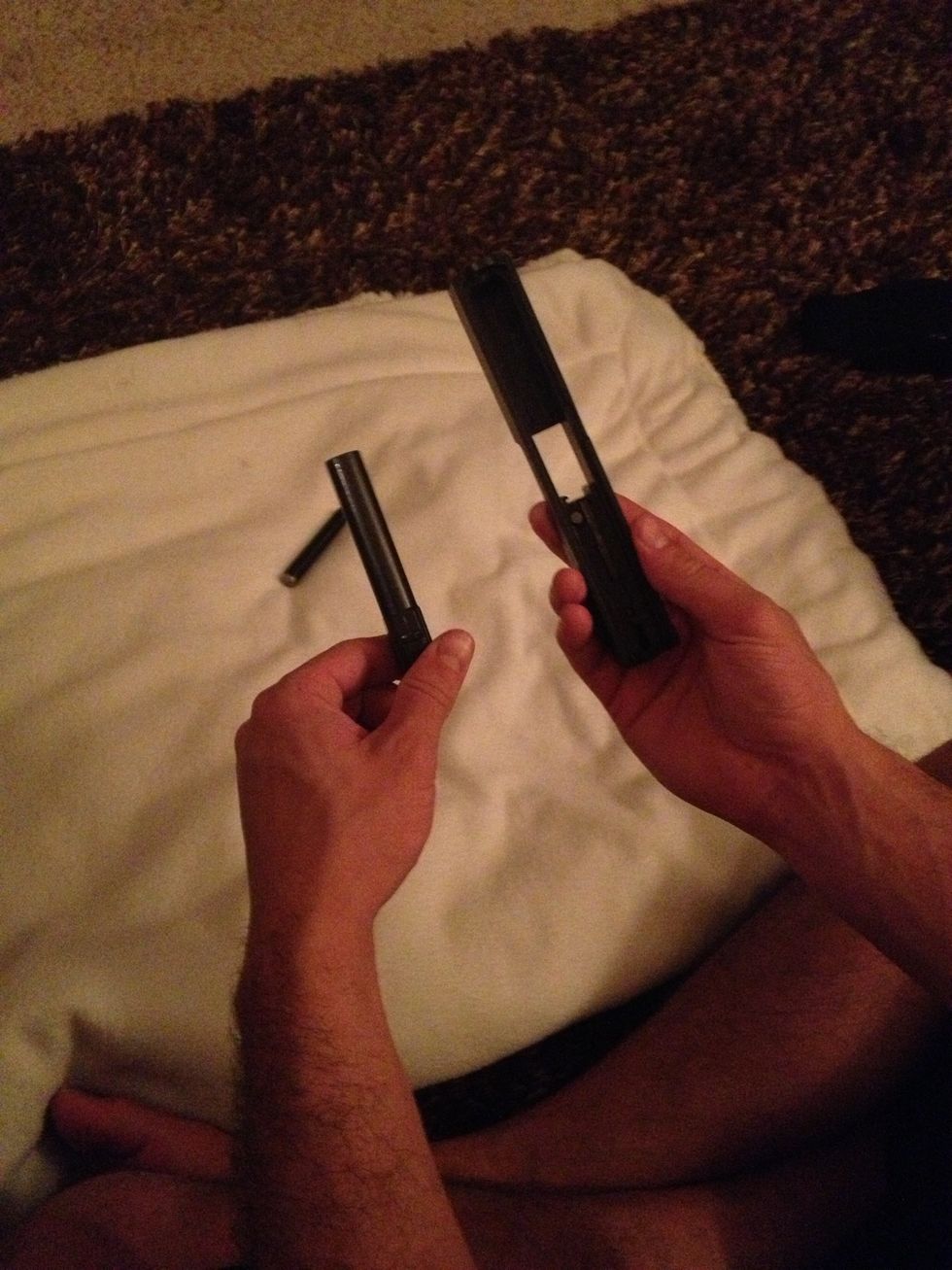 ...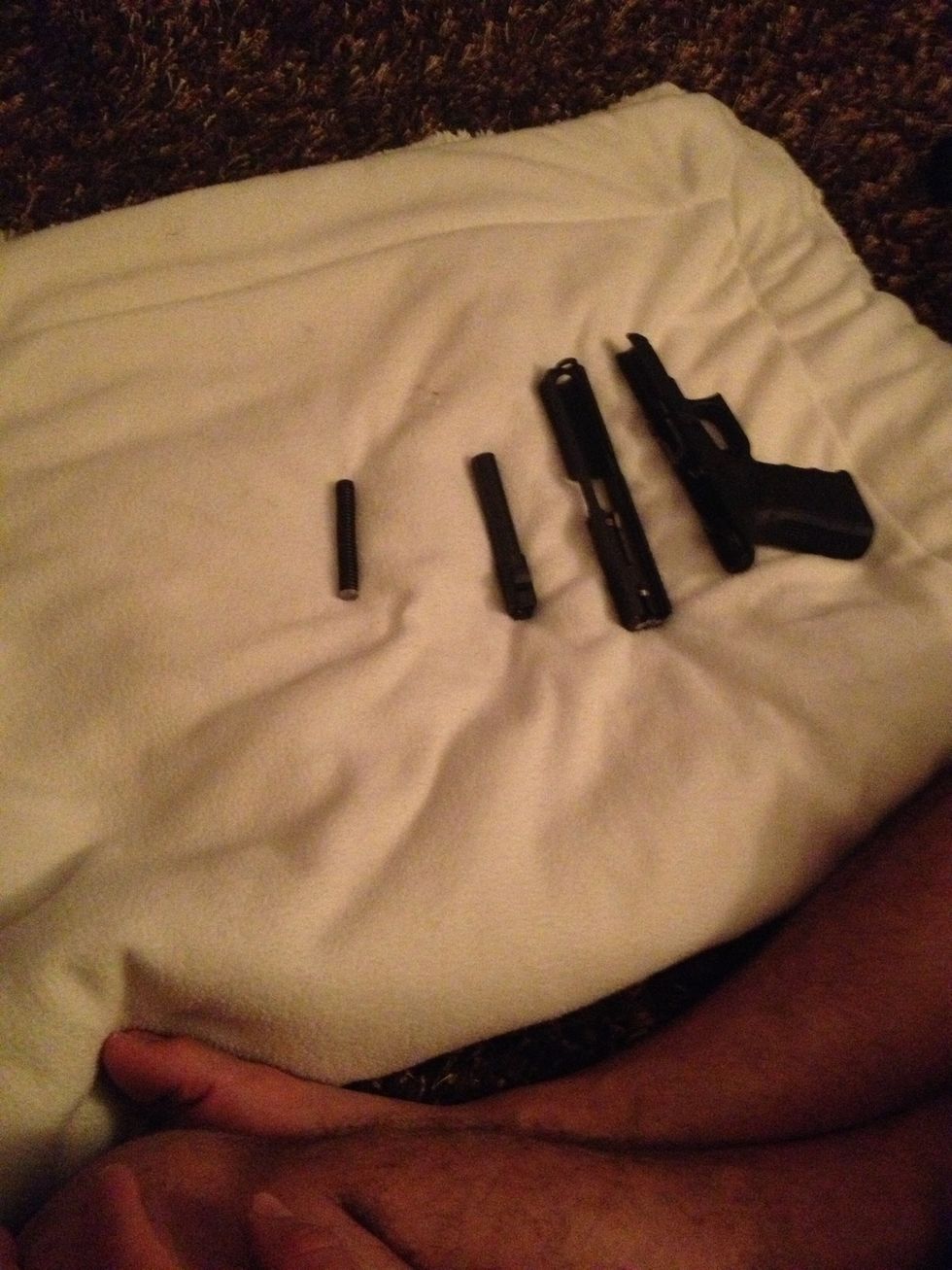 Finished.
The creator of this guide has not included tools