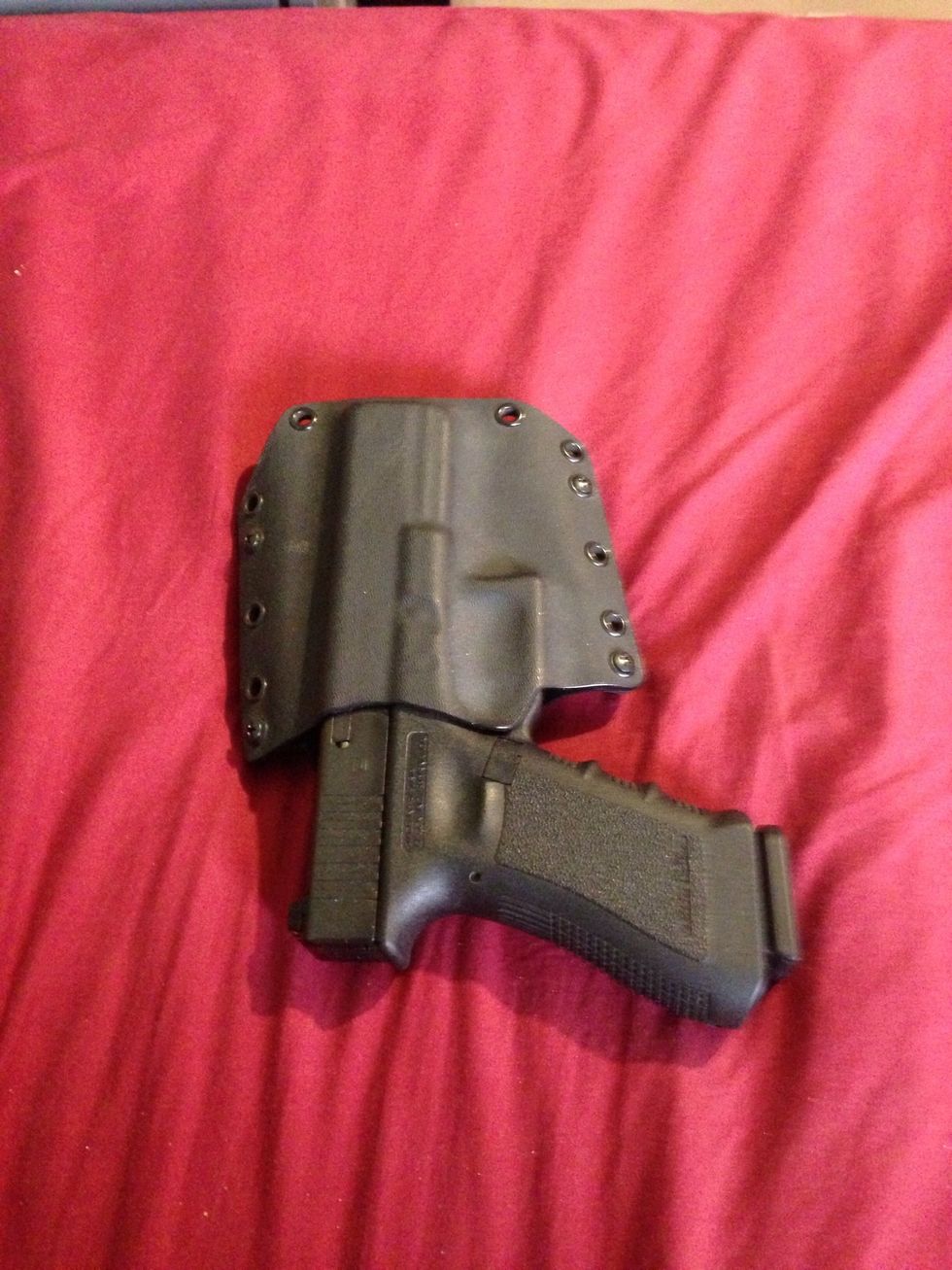 First you'll need a Glock. Mine is a G17 in a RCS holster.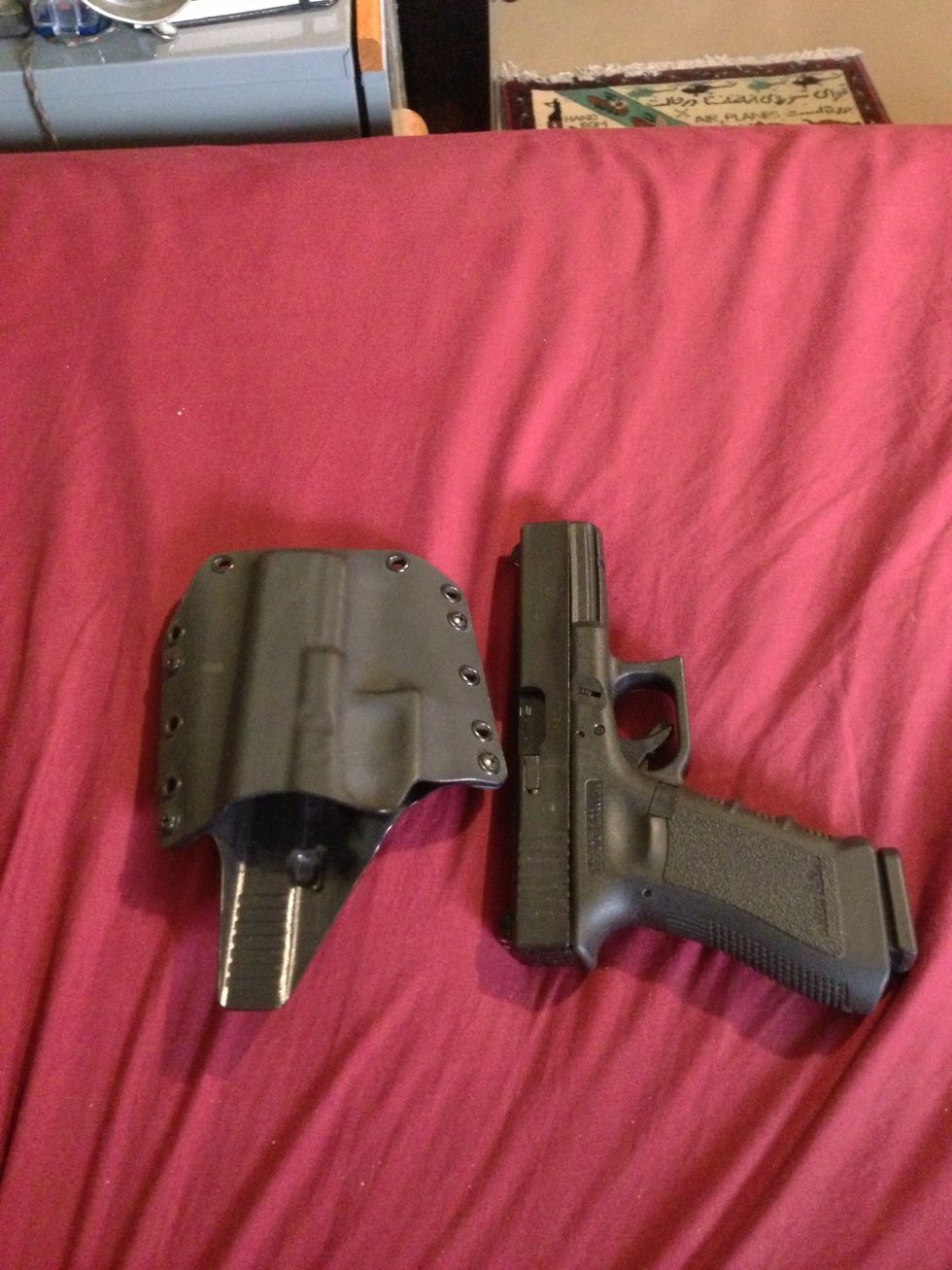 Unholster your sidearm.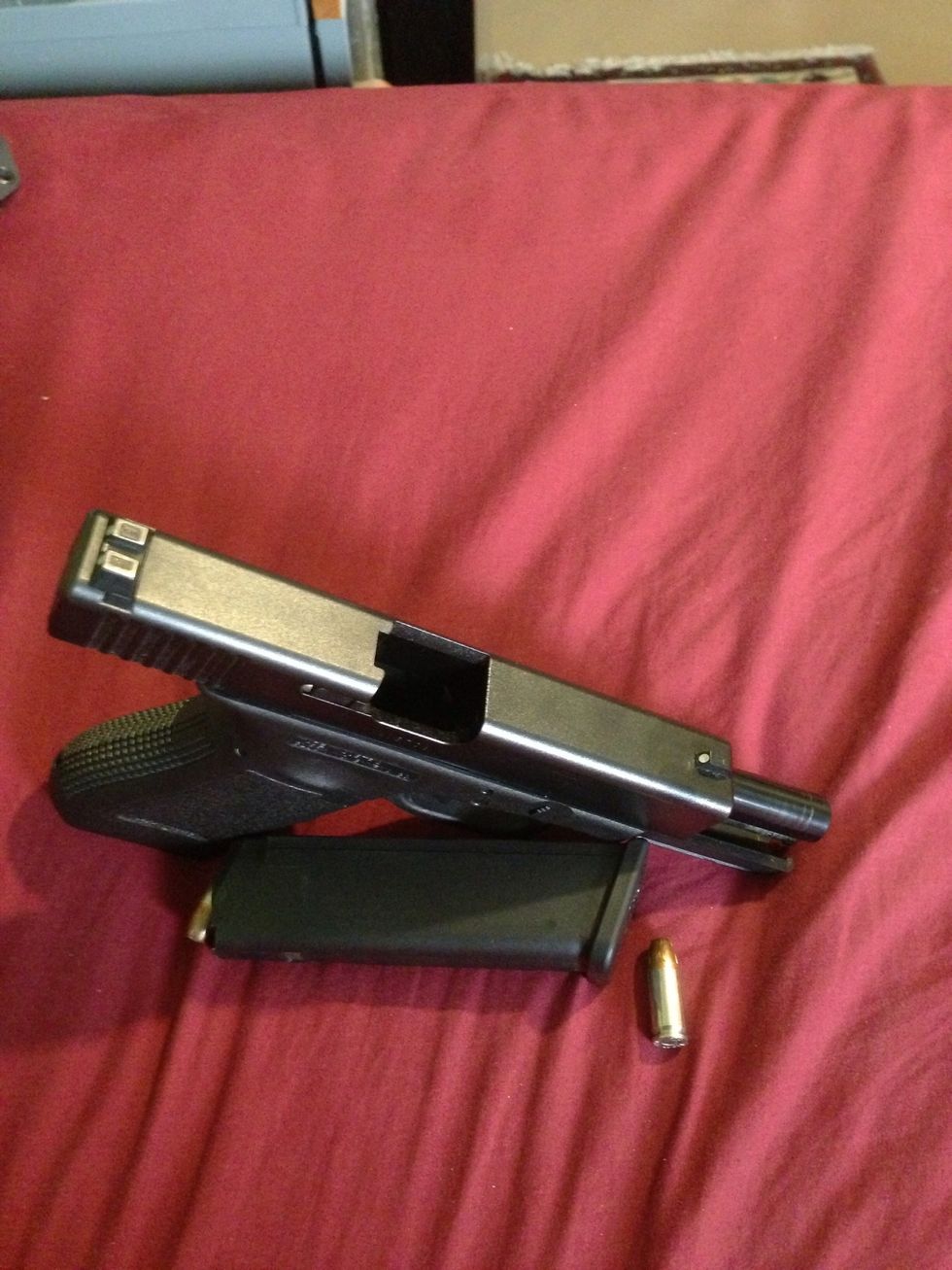 Clear your piece, and make sure the handgun is unloaded for safe handling.
Slide stop lever close up.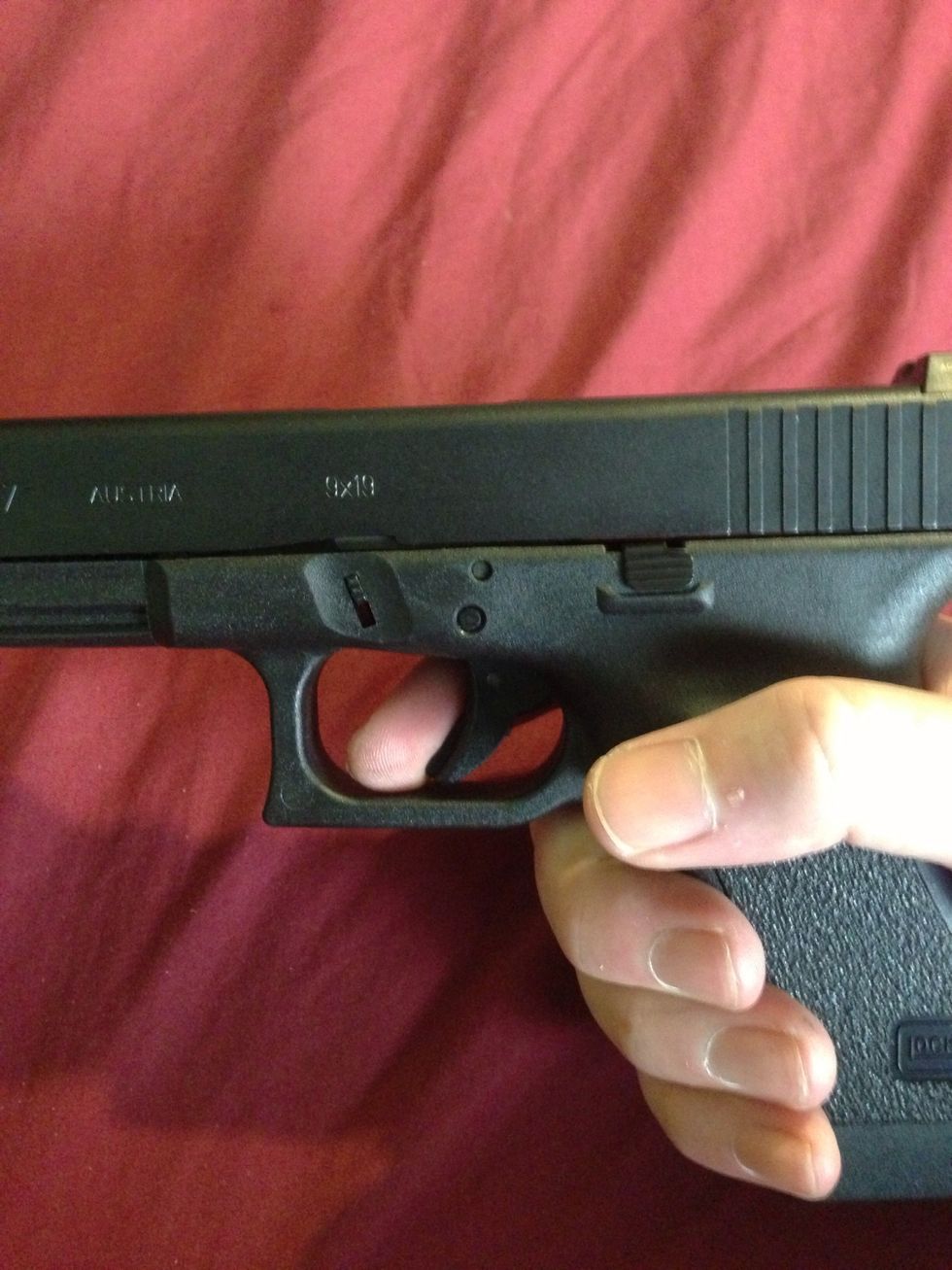 Cock the pistol by pulling the slide back, so, as to reset the trigger.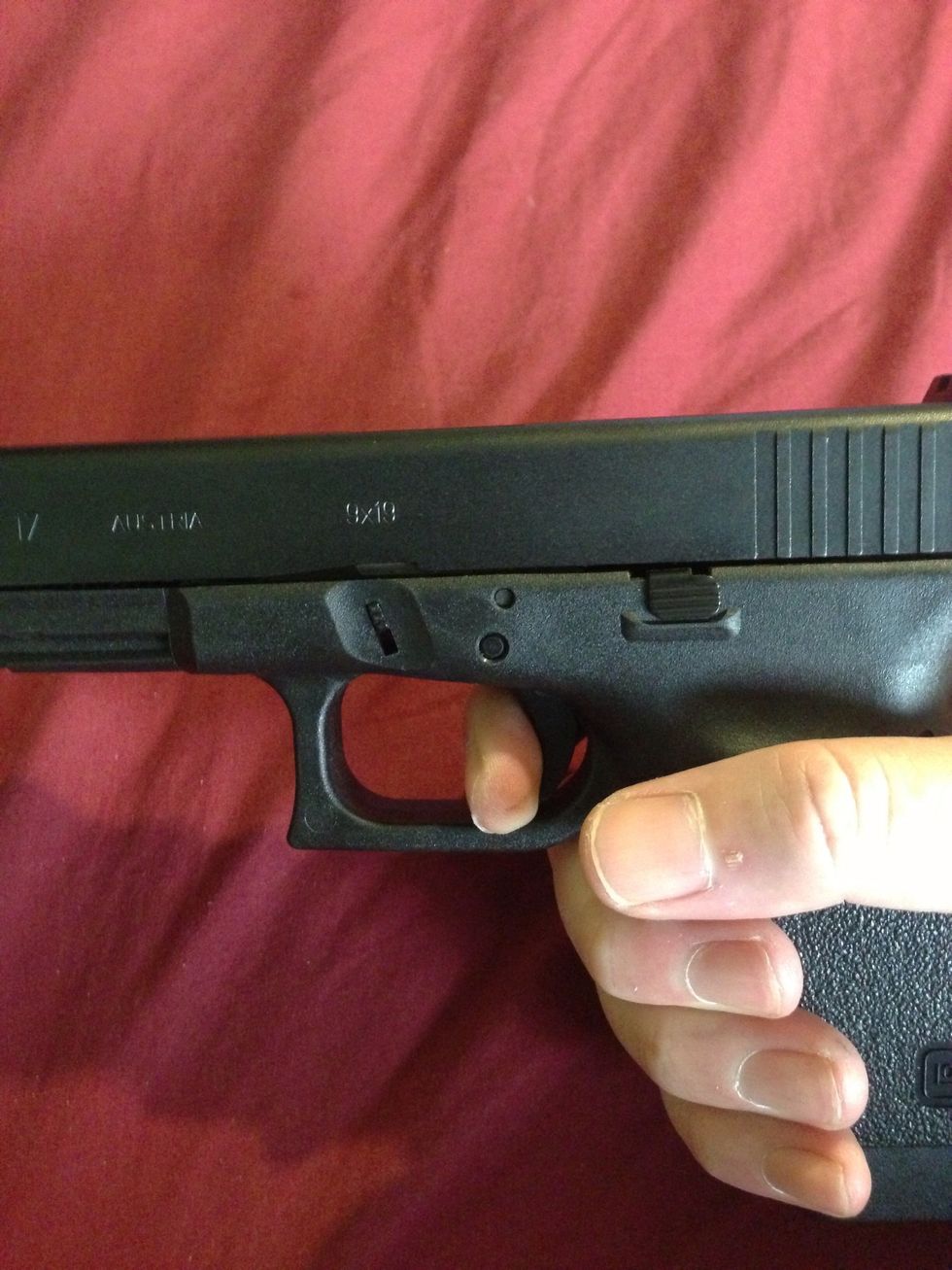 Depress the trigger.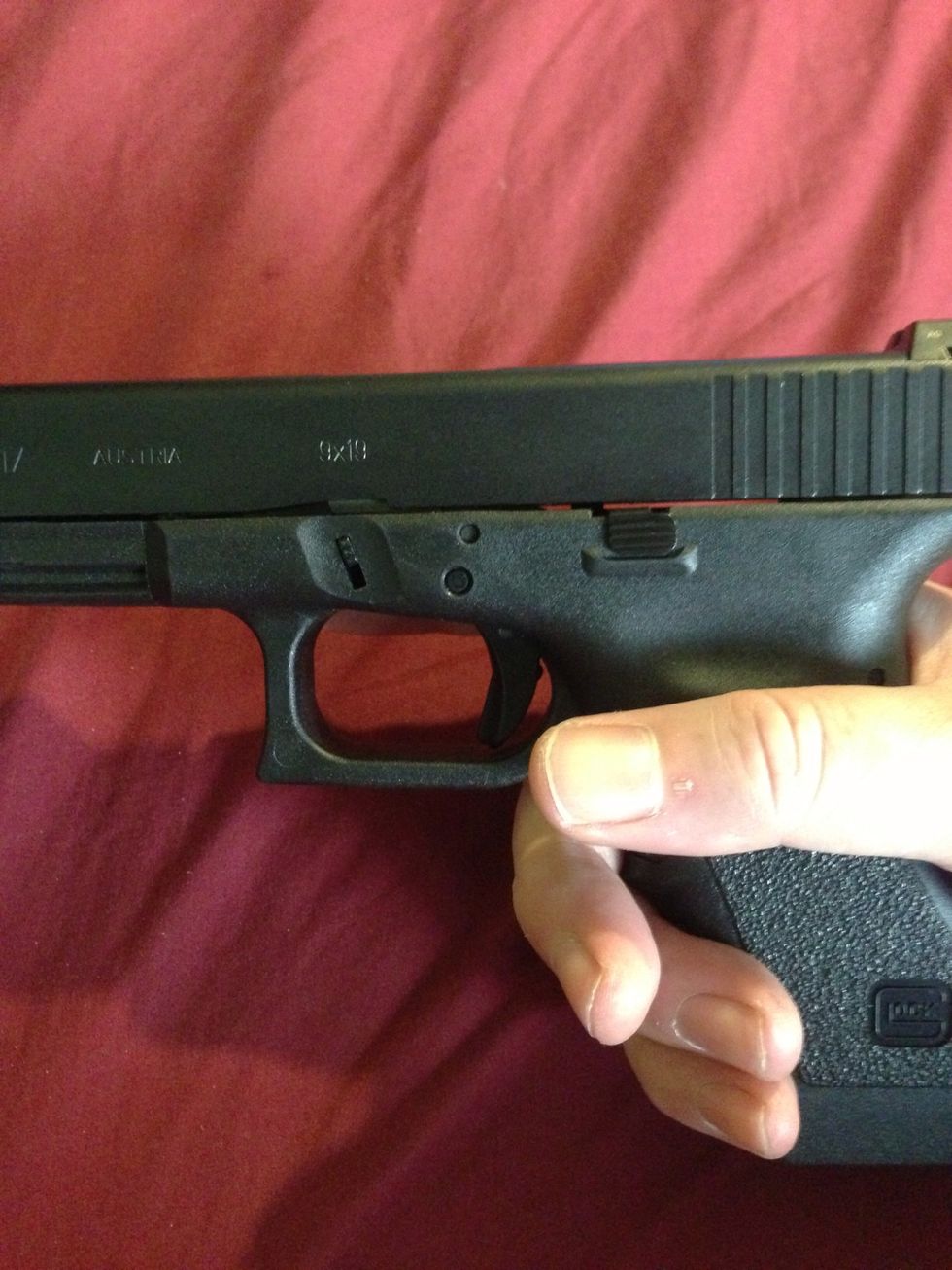 Do not reset the trigger.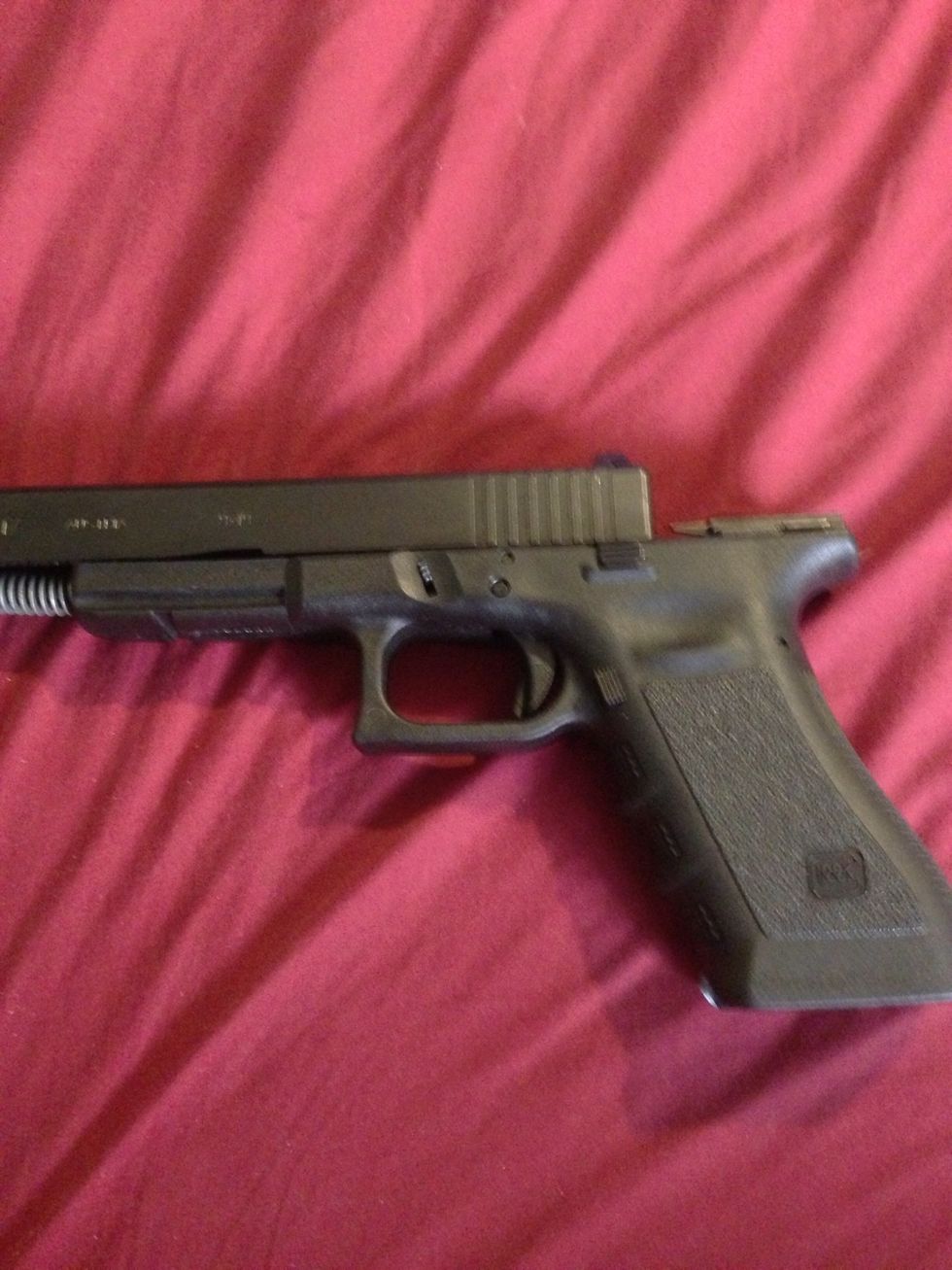 You'll have to forgive me as I cannot do this one handed. After the trigger is depressed, pull the slide slightly back, and push down the slide stop lever and pull the slide forward off the frame.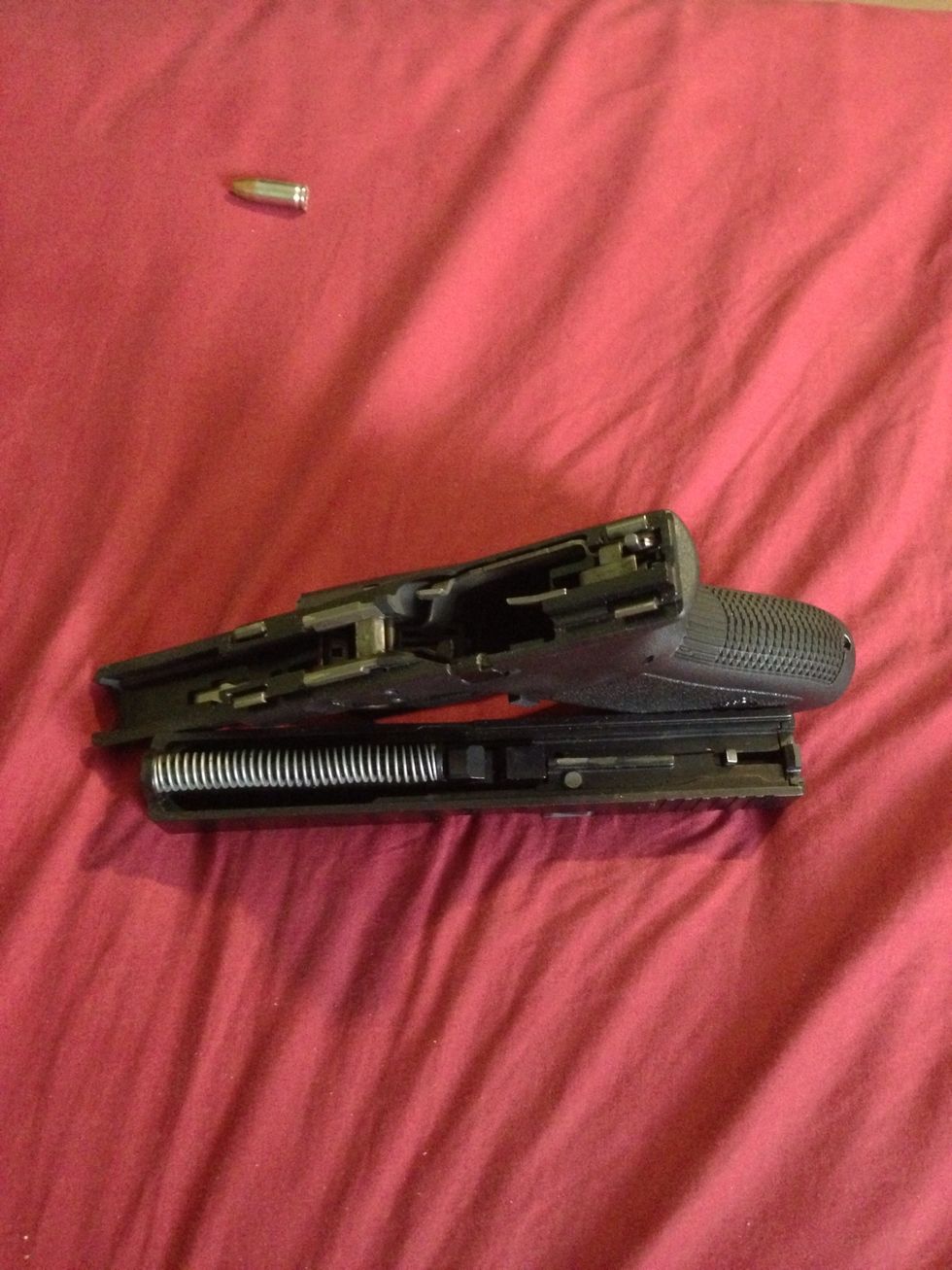 Slide separate from the frame.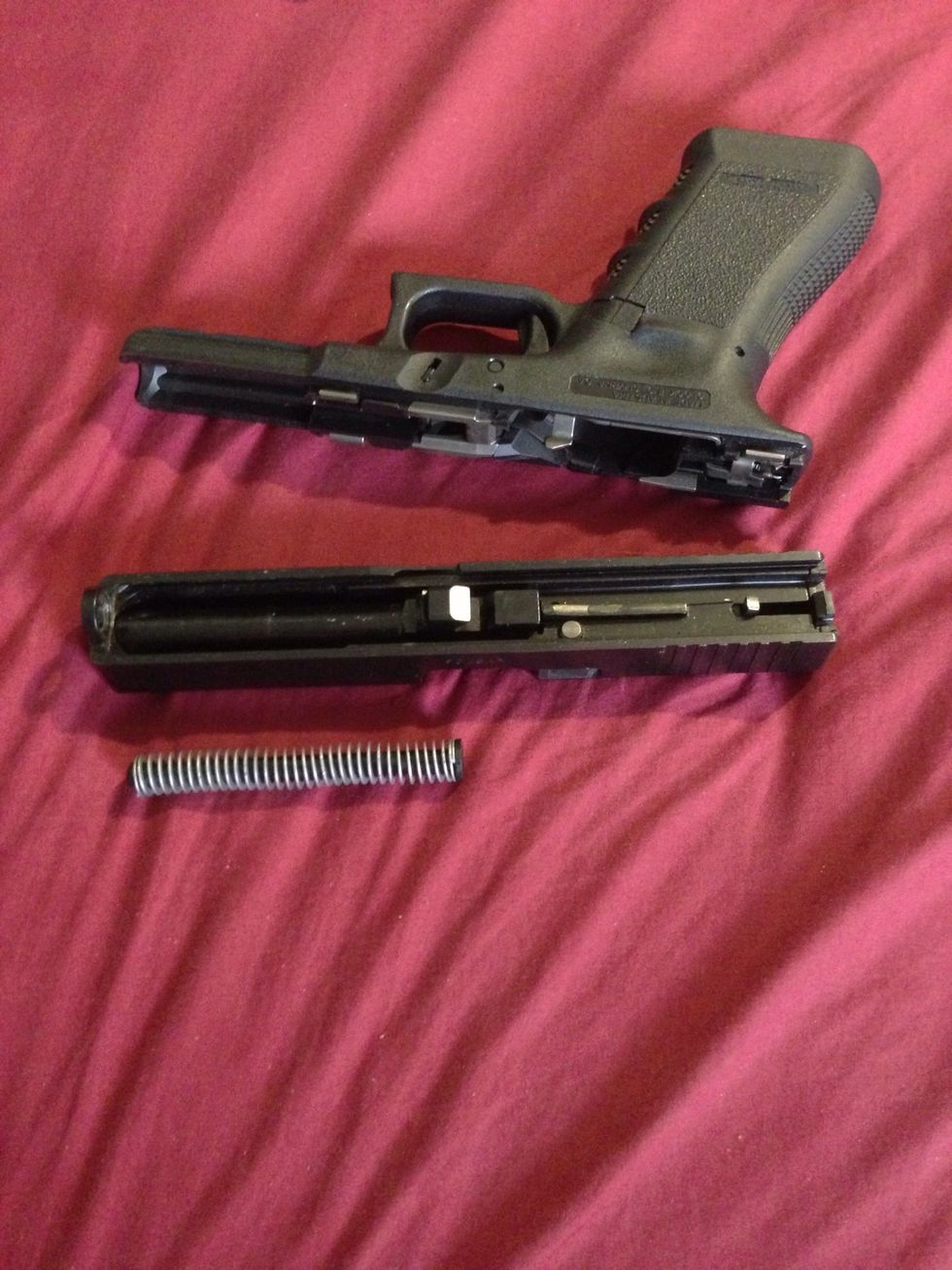 Remove the recoil spring assembly by pulling up on the end farthest from the muzzle.
Grab the barrel from the back and lift up slightly, and then pull forward up and off the frame.
To reassemble follow the steps backwards. As for lubrication: add a drop to all places where metal contacts against metal.