How to disassemble a beer cage top for the growler handle
How to disassemble and reassemble a bottle cage top for the PGC growler or growlette and install a Walnut leather leash handle, both for sale at portlandgrowlercompany.com and walnutstudiolo.com.
37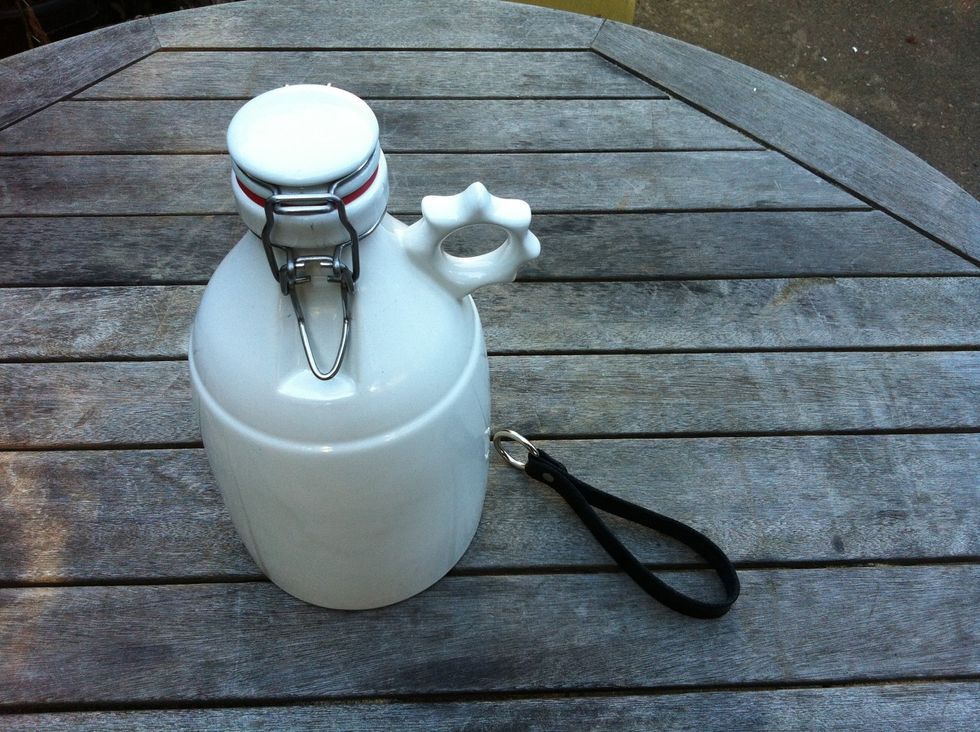 This is a Portland Growler Co. Growler and a Walnut leather leash handle. These cage top disassembly instructions should be more or less the same for just about any cage-top bottle, however.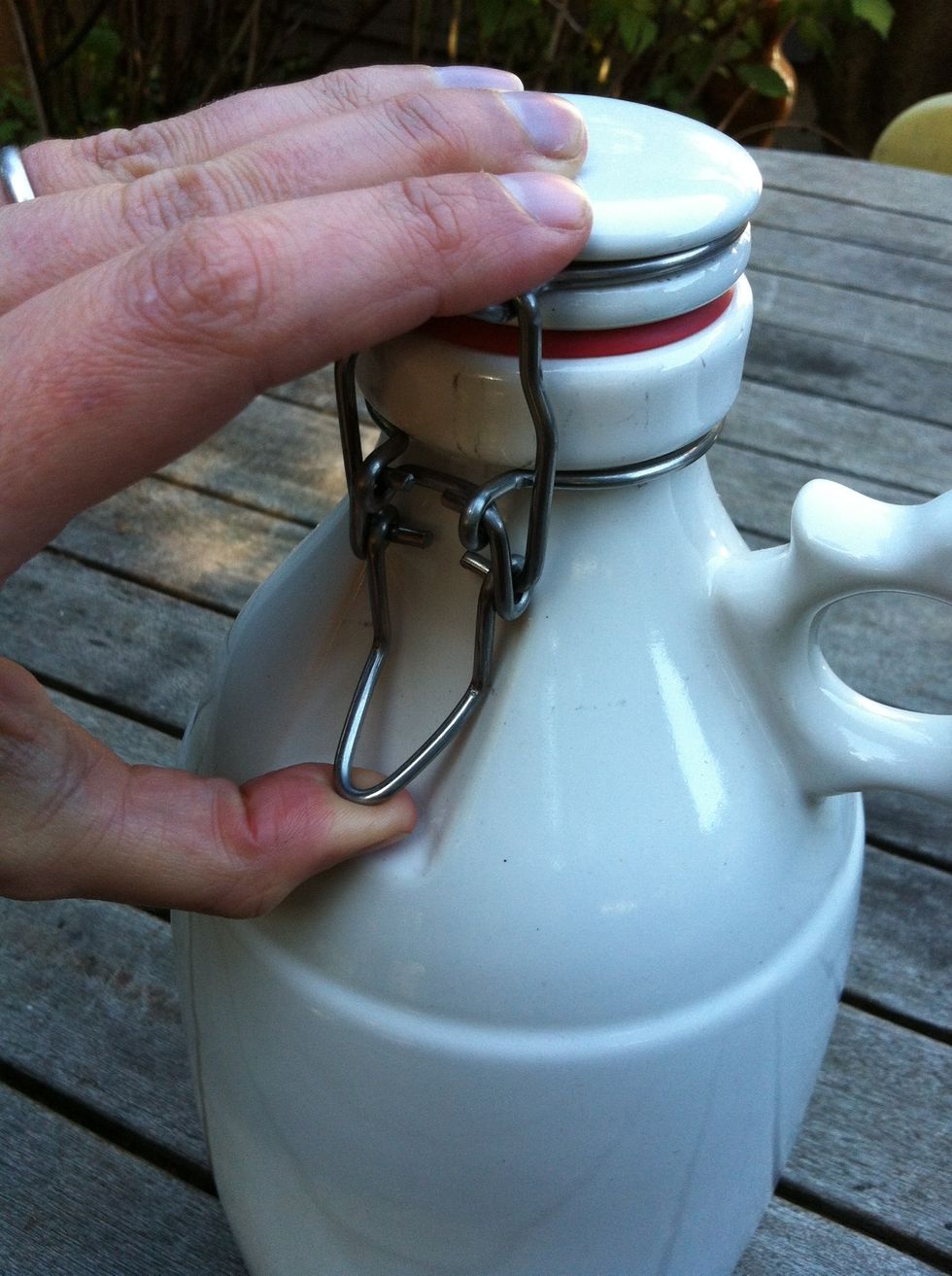 Start by loosening the pressure on the cage by opening the cage top.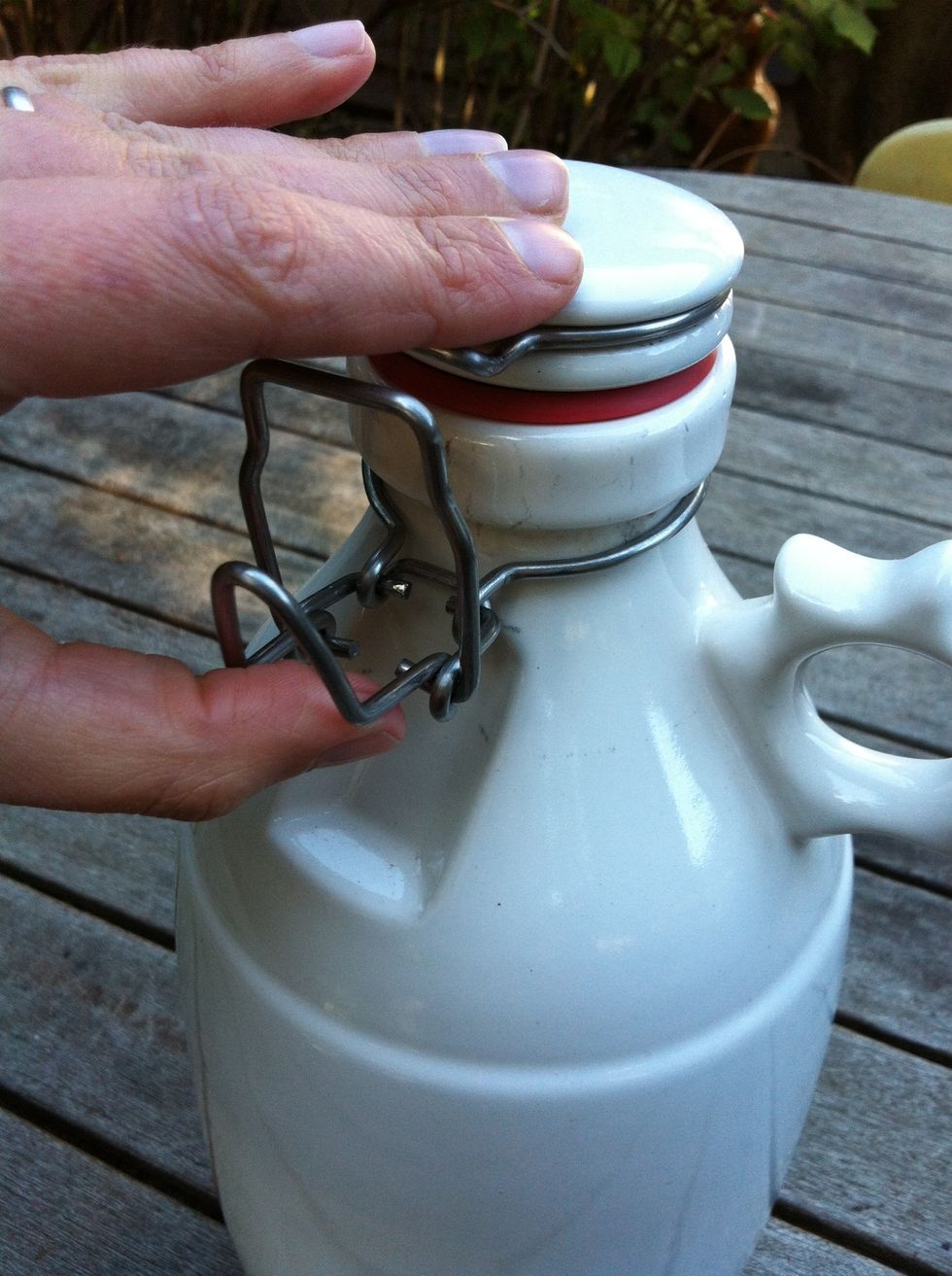 To open the cage top like normal, stick your thumb under the cage and lift up.
It looks like this when it's open.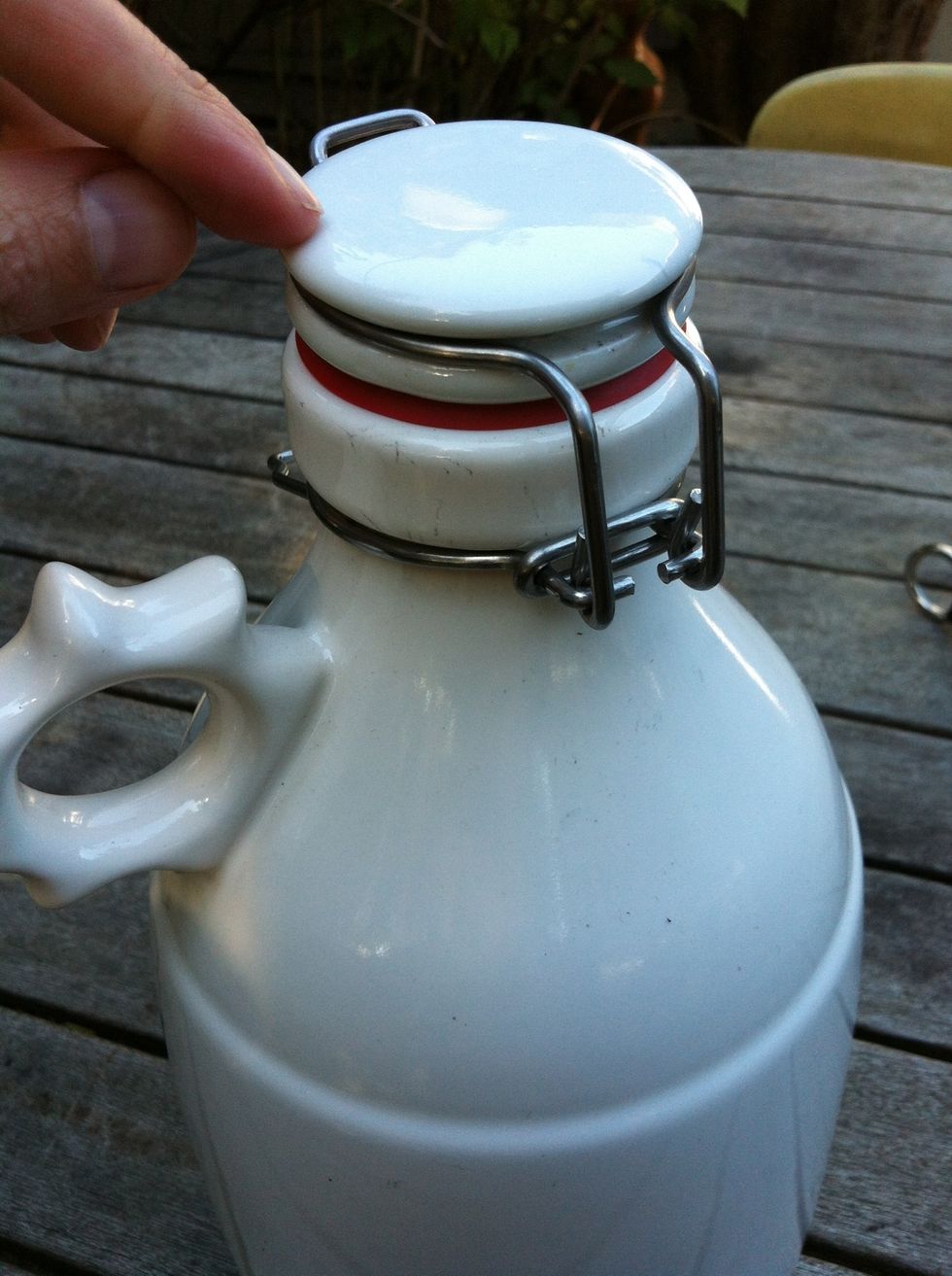 Now turn the growler around so you're looking at the back side.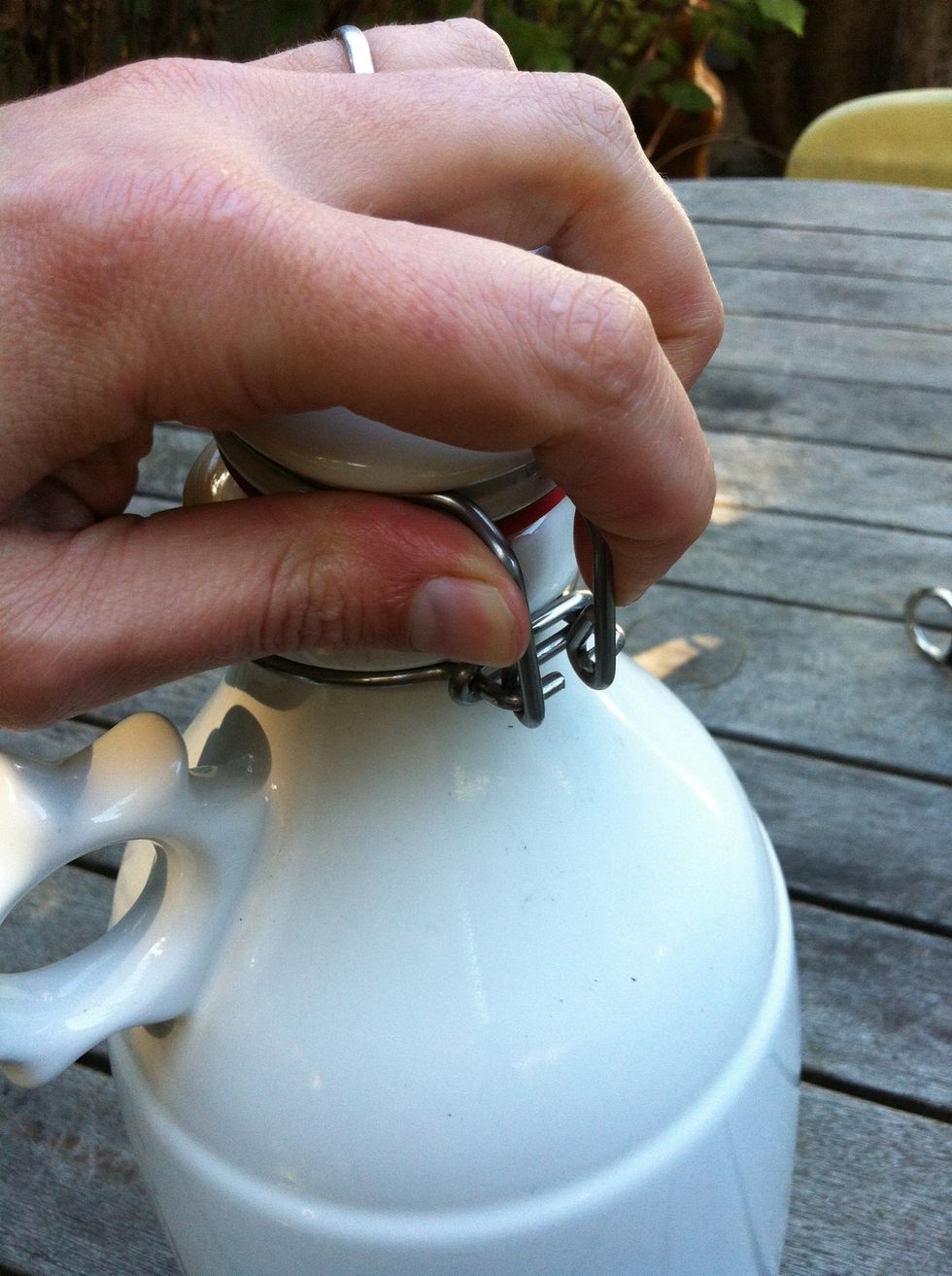 Pinching together, slip one lid loop off the cage.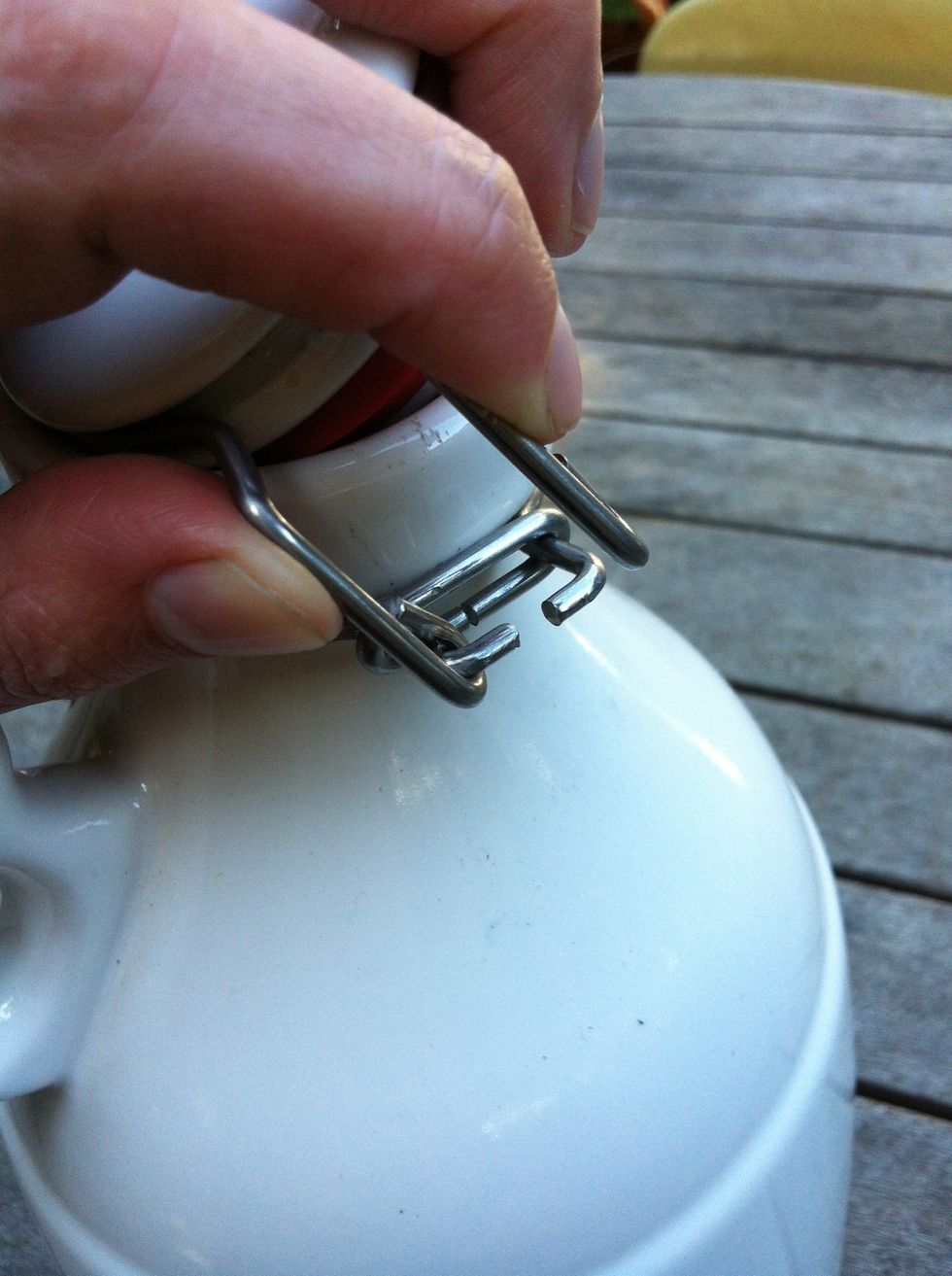 Then slide off the second loop.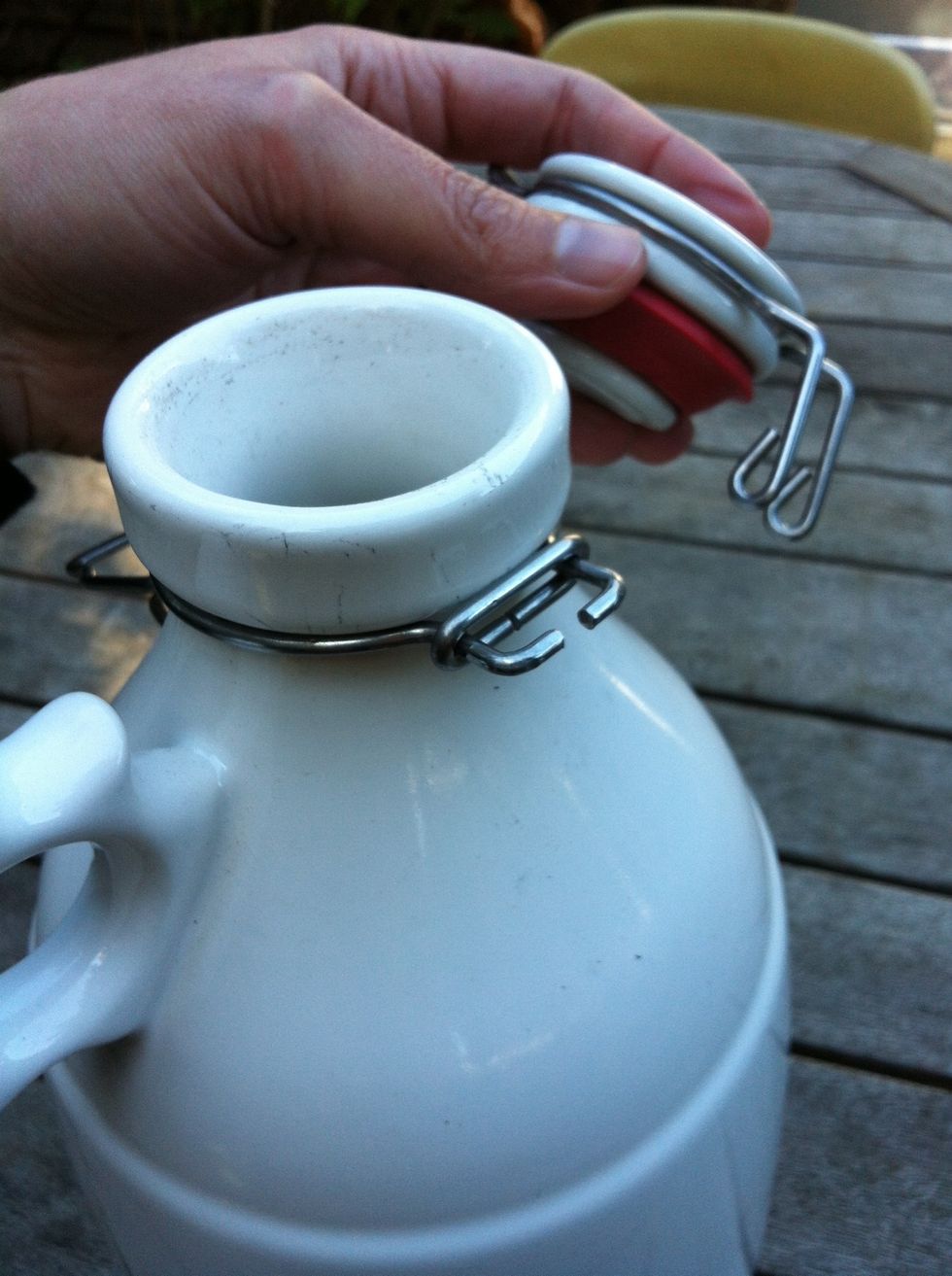 Like so. Now the lid and the cage are separate.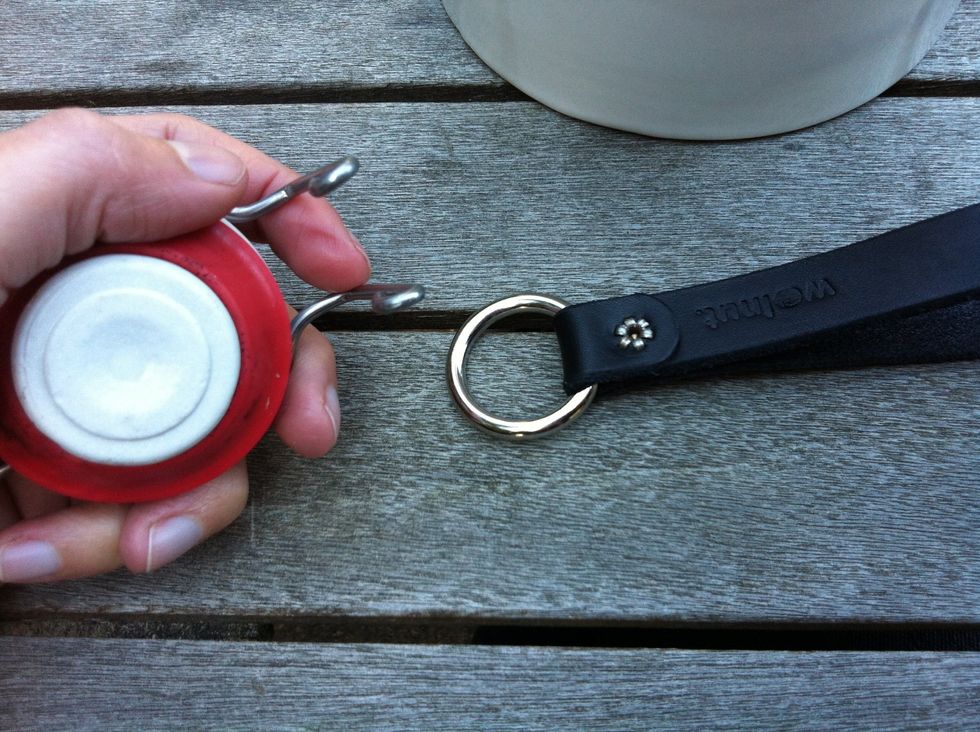 Take your leash and the lid.
Place the leash ring around the lid loops like so.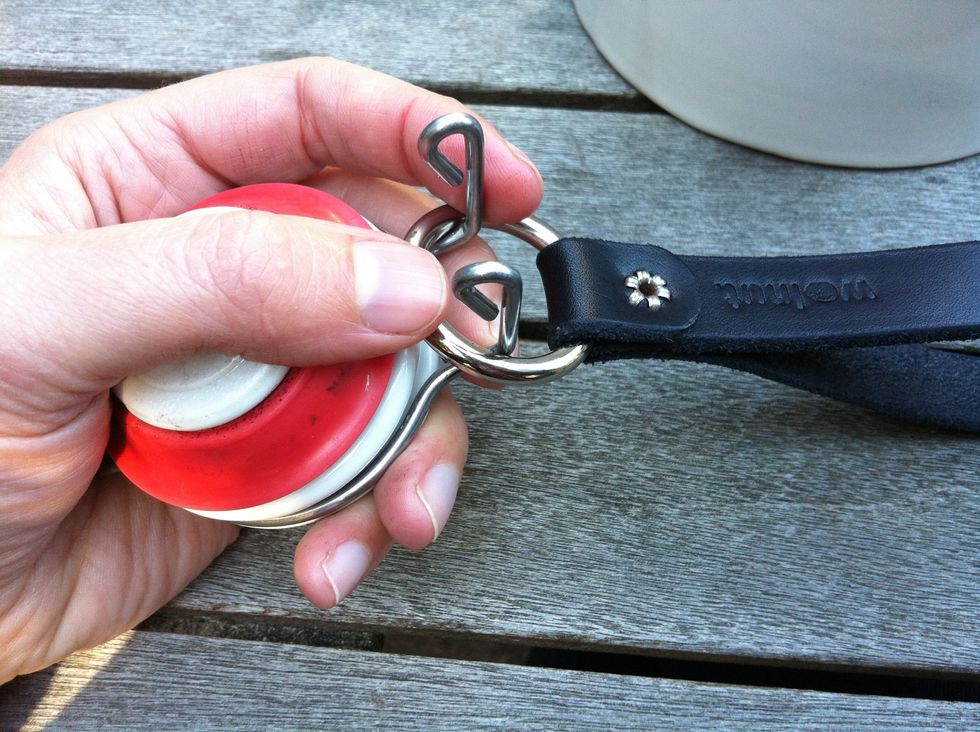 I like to put it on this way, with the rivet side of the leash facing upward, so when it's installed the finished surfaces face the outside. Or you can reverse it, there's no functional difference.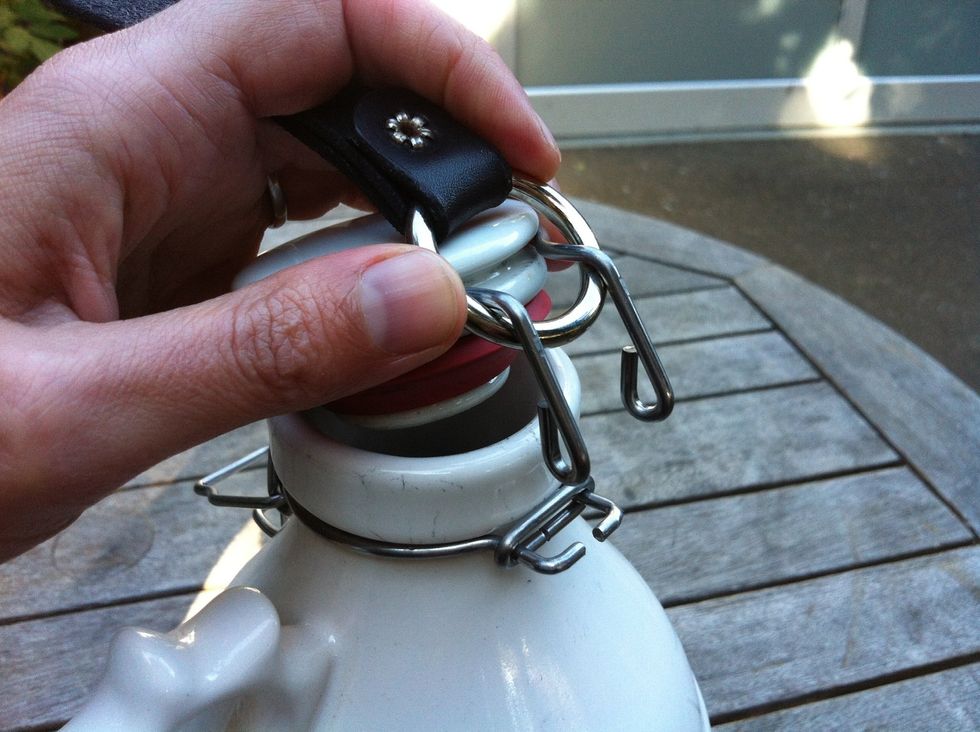 Holding the leash out of the way, place the lid back on.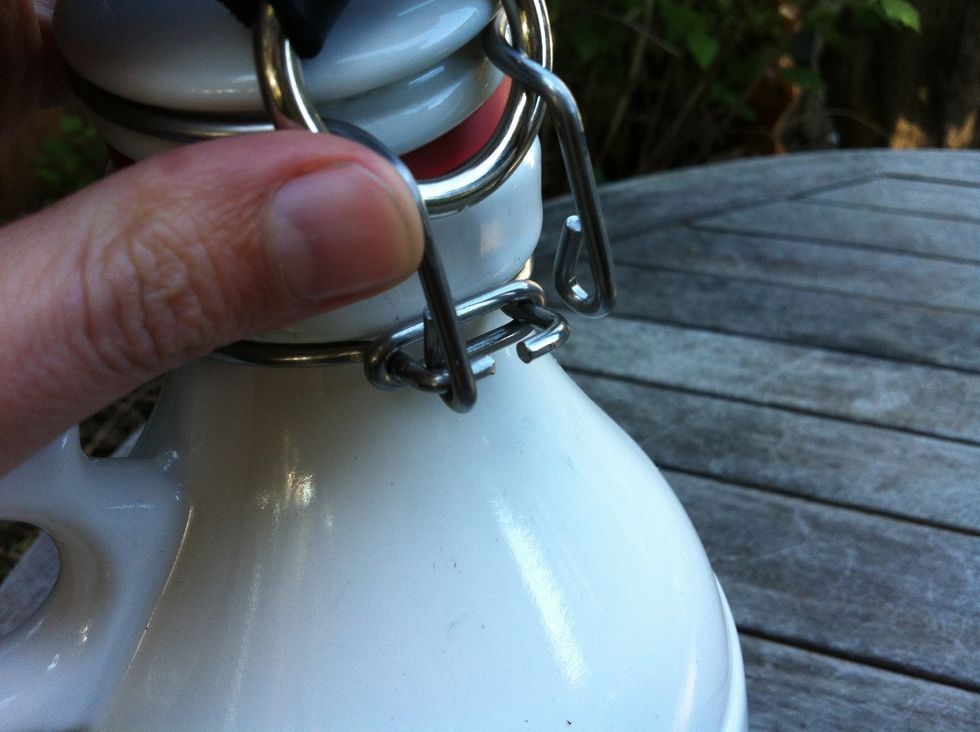 Slide one lid loop back onto the cage.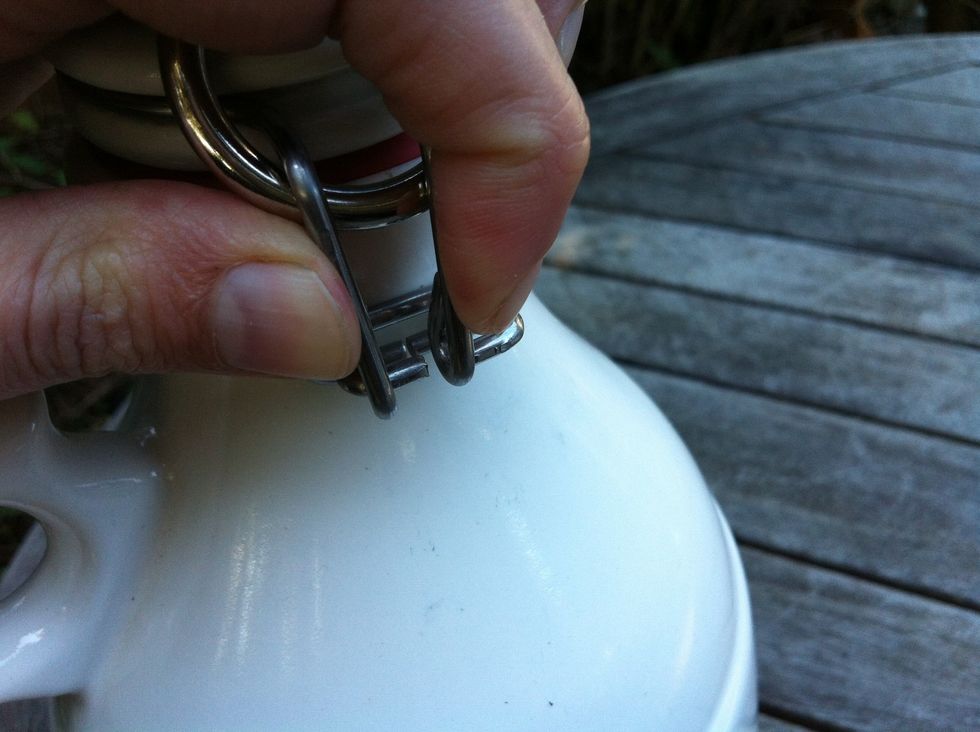 Pinch it together again to slip the second lid loop on the cage.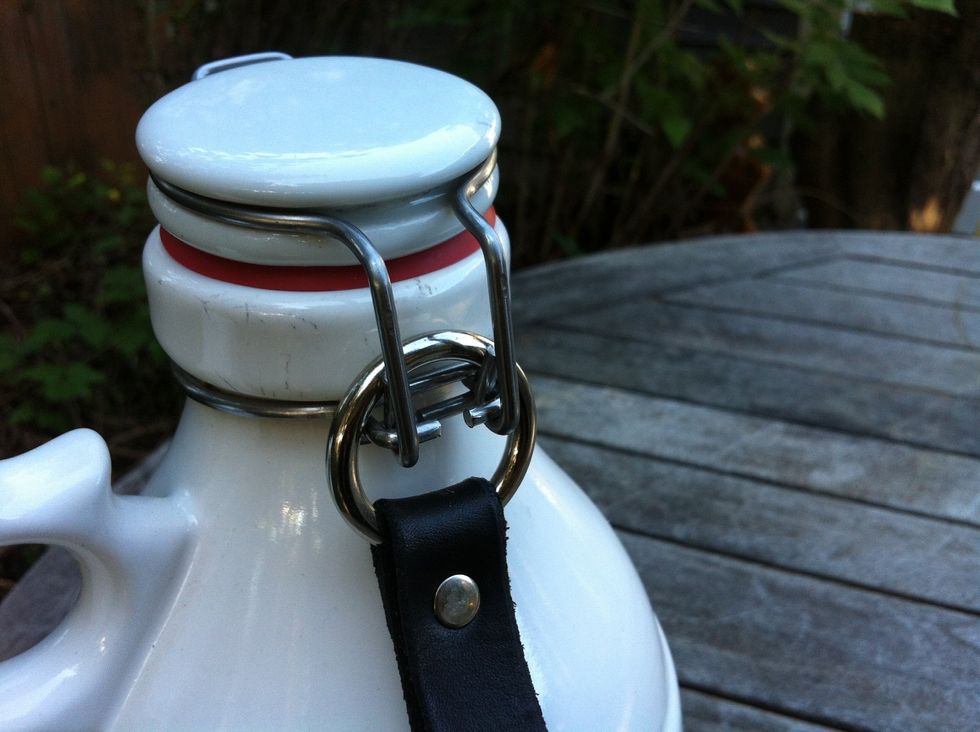 A successfully installed leash!
You're ready to lift your growler and go.
Go forth and fill that beauty with a tasty beverage! Growler and leash available for sale at portlandgrowlercompany.com and walnutstudiolo.com.
1.0 PGC Growler or Growlette
1.0 Walnut Leather Leash Handle
Walnut Studiolo
Walnut combines thoughtful modern design with old-world craft. Everything we make is hand-built in our Portland, Oregon workshop.