The most important part of dying your hair is picking a color that will show up well with your hair color.
If you have darker hair then try a darker color.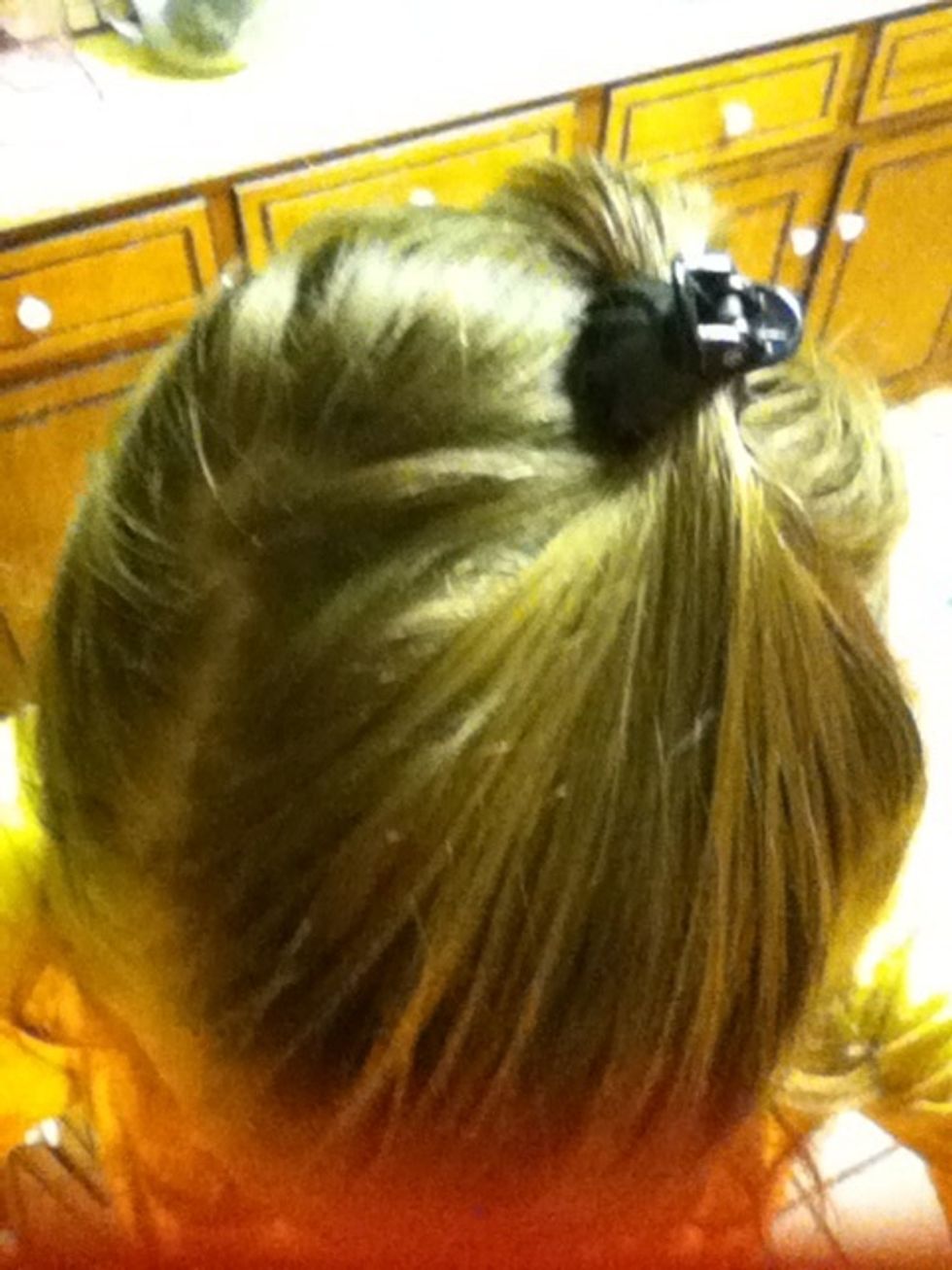 Next pin your bangs, or any other hair that may get in the way, somewhere out of the way.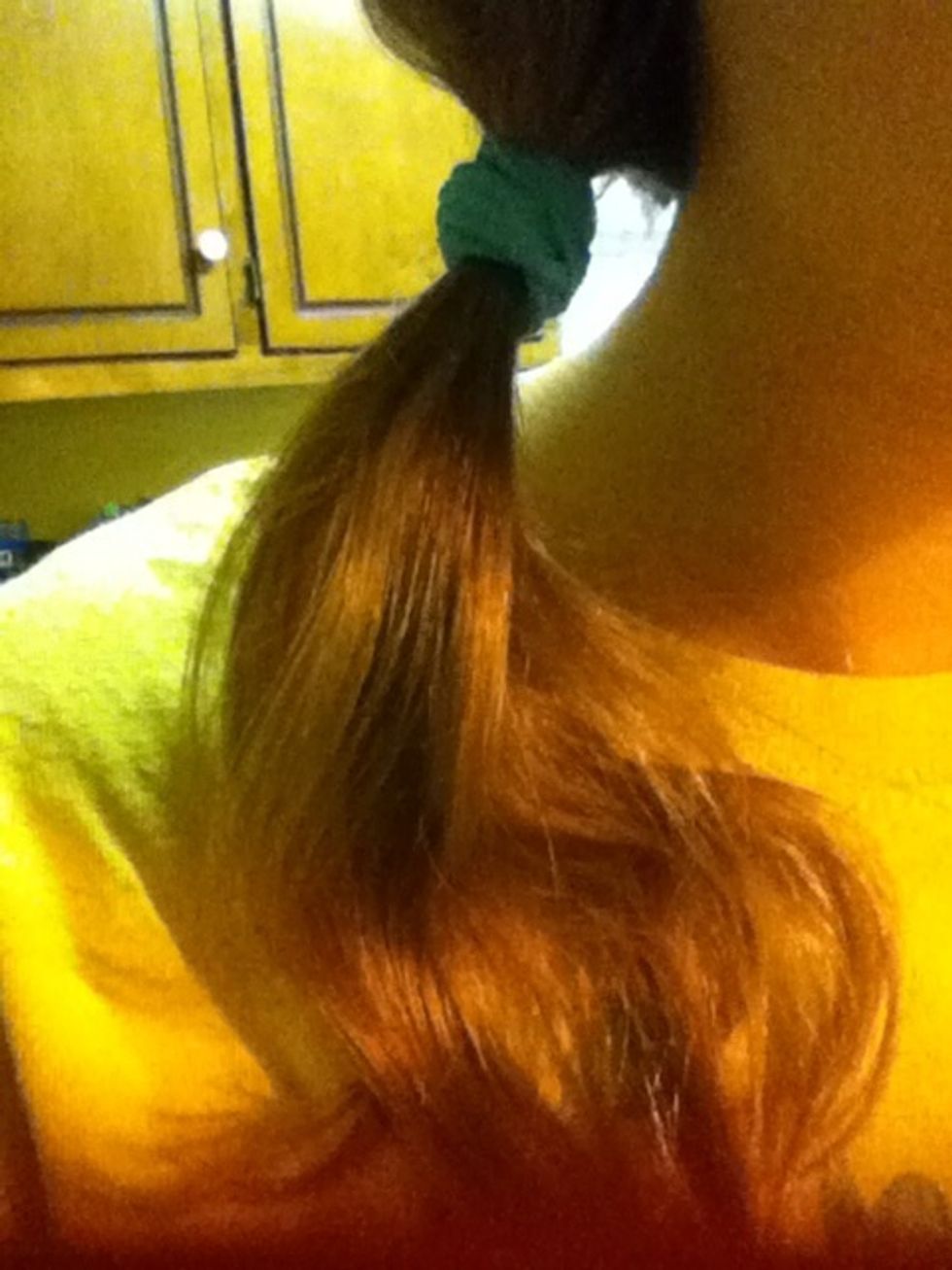 This is optional, but recommend. Put a ponytail holder in your hair where you want the dye to stop. I have two ponytails but I just took a picture of one
Put your water in the bowl. The water should be hot, but not boiling, and cool enough that it's not uncomfortable to touch.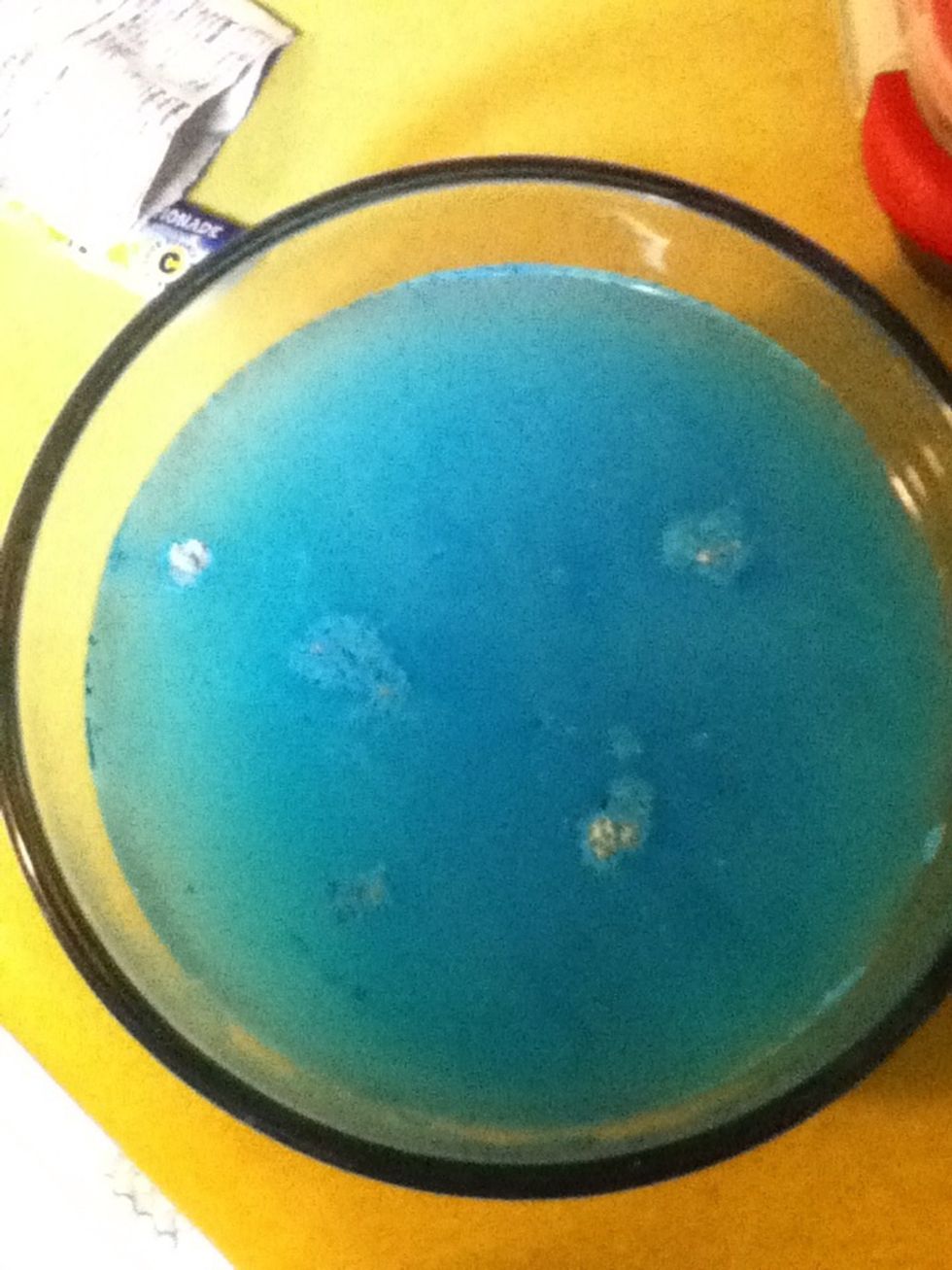 Pour your Kool-Aid in the bowl.
As you can see, I chose blue. If to have blonde or light brown hair stick to the purples and blues. Reds will work better with brown hair.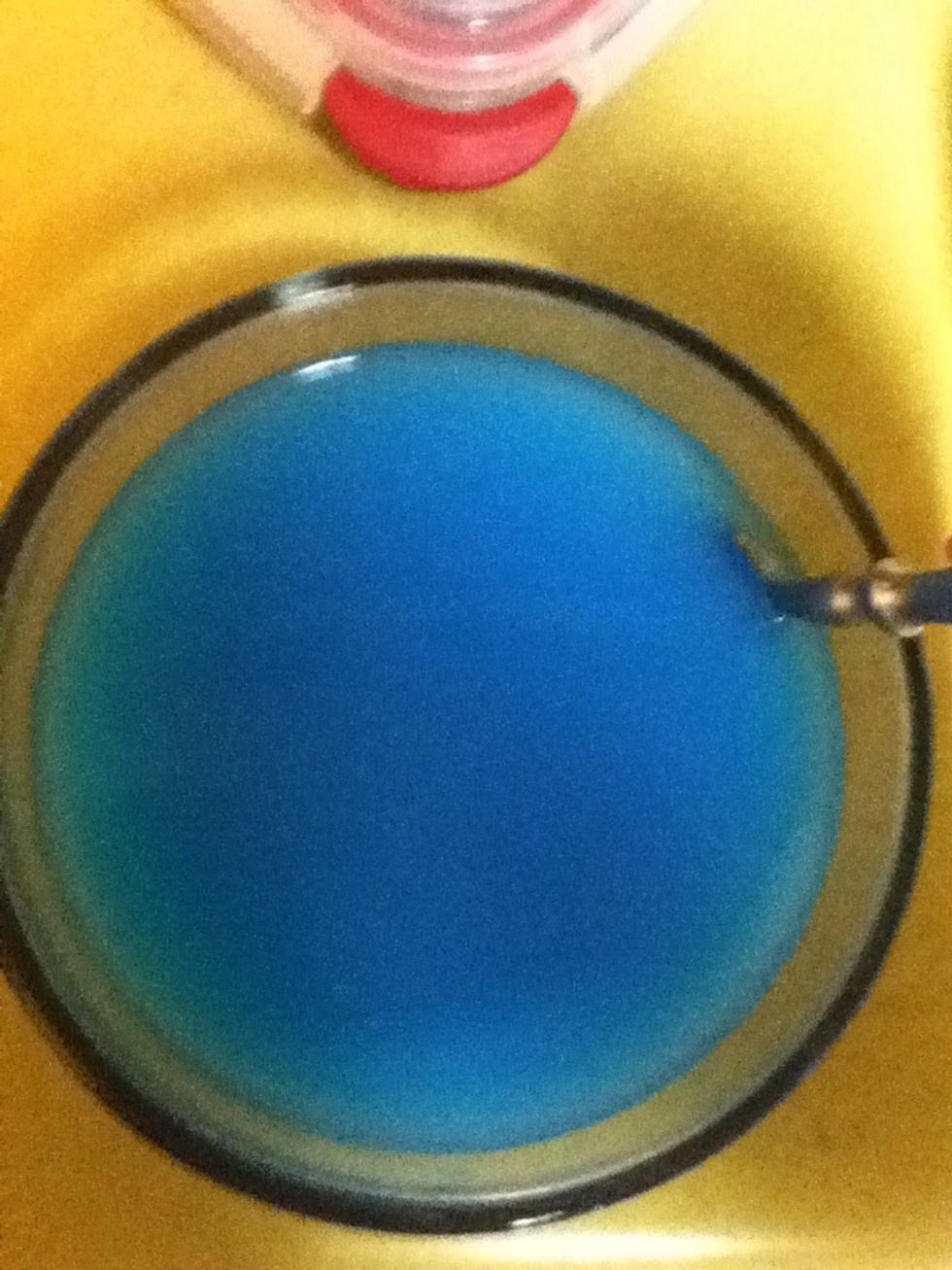 Mix it up.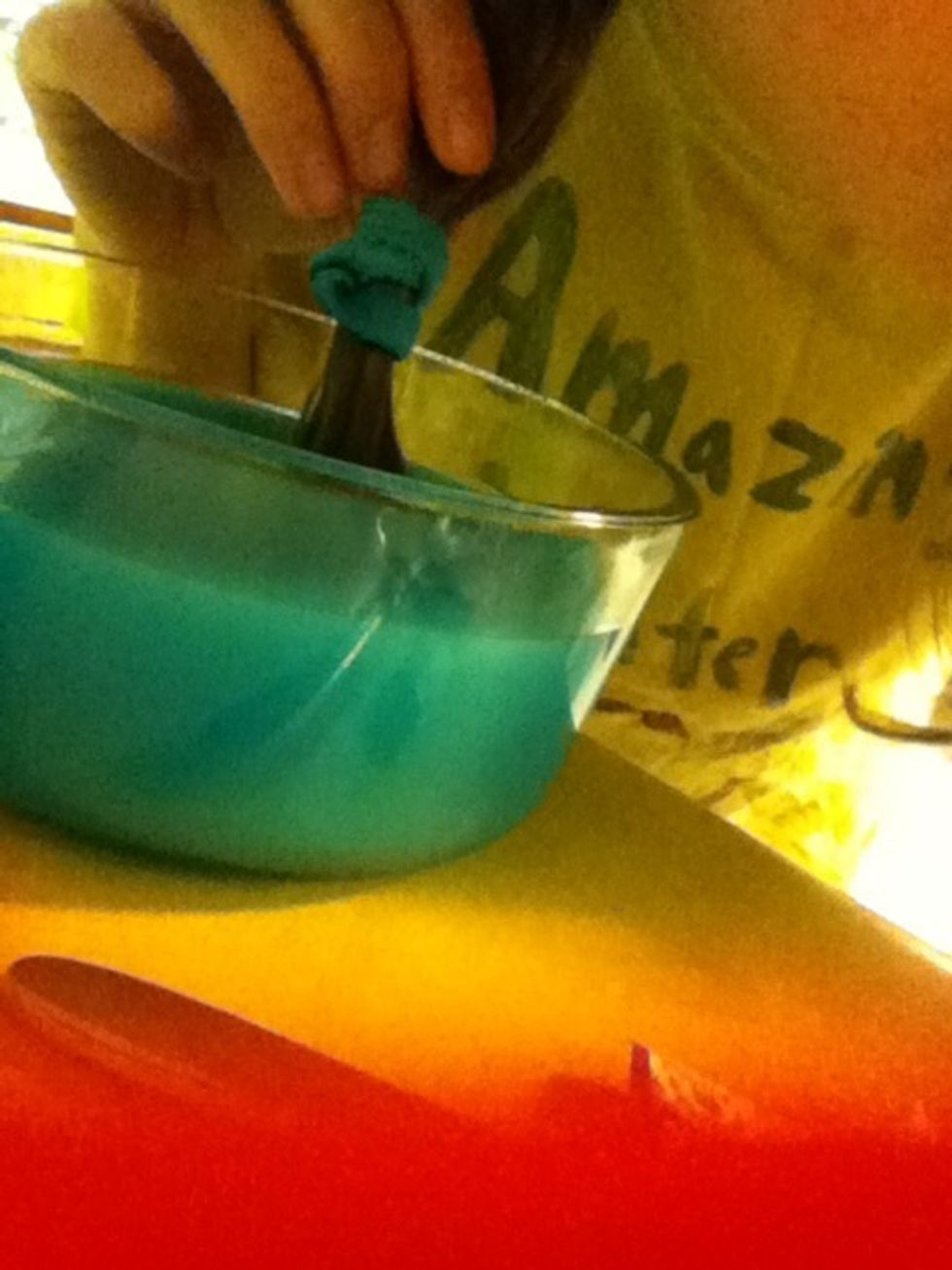 Dip your hair in and leave it for about five minutes. The darker your hair is the longer you may want to leave it in. (Sorry about the red at the bottom; it's my iPod case)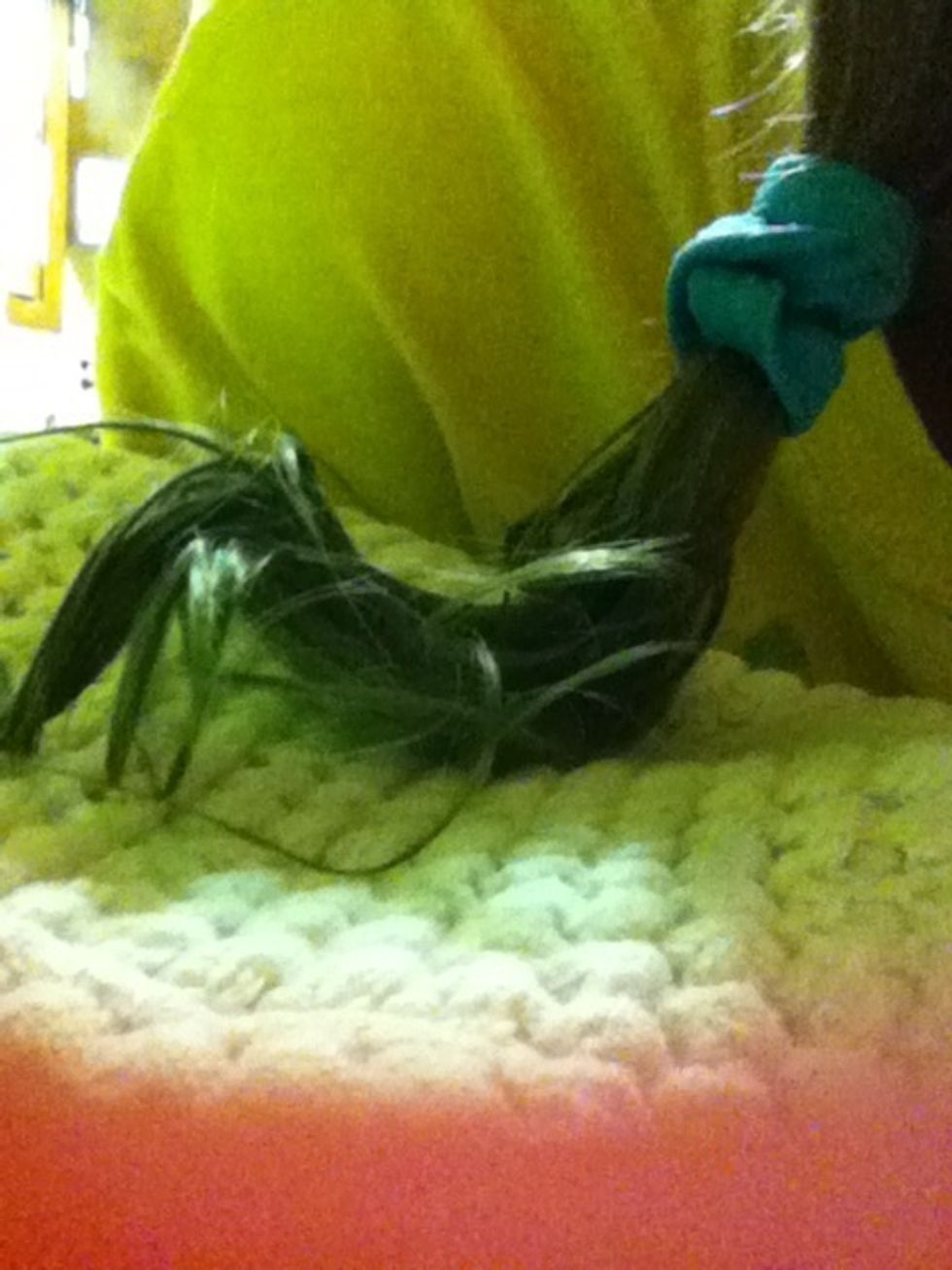 Five minutes is up! Take your towel and lay your hair on it to dry. You can put it on your shoulder if you'd like.
The darker your hair is the longer you may want to let it dry. To make things easier though, let it dry for the same time you let it soak
Dip the other side or the same amount of time. Then let it dry.
After they are both dry, you can rinse it out, and blow dry your hair or let it air dry.
However, for bolder and better results wrap your hair in plastic wrap.
After you wrap it put ponytail holders around the plastic wrap and the hair at the top of the wrap to hold it in place.
Leave the wrap on all day and sleep in it. The next morning take it out and rinse out the dye.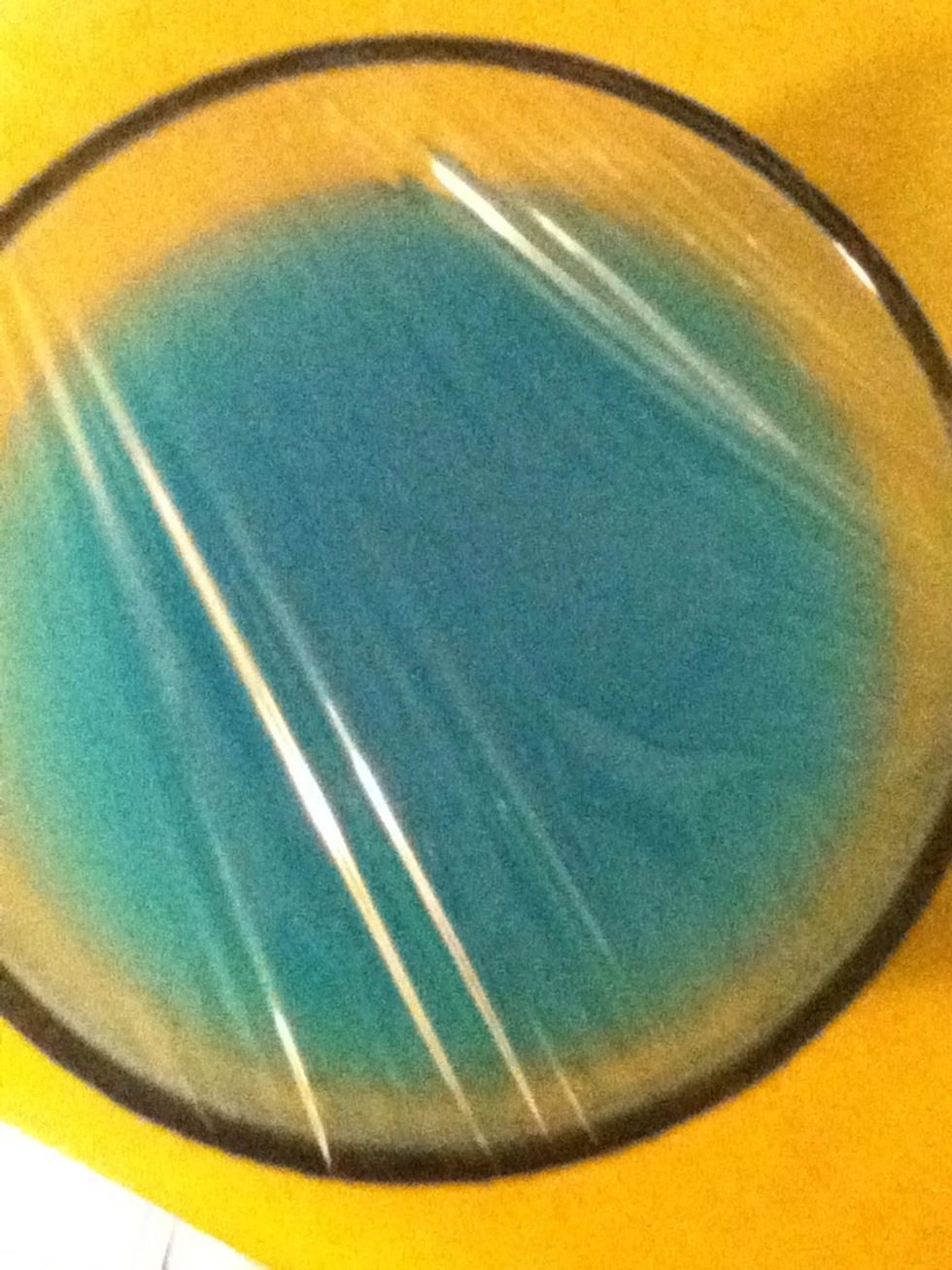 If you want wrap up the mixture and do it again the next day incase you're not happy with the results.
And since school is coming up and a lot of schools won't let you have color in your hair here's how to get it out quickly.
Heat up some water and add a little bit off olive oil and a little bit of baking soda. Dip the dyed part in. It should come out instantly.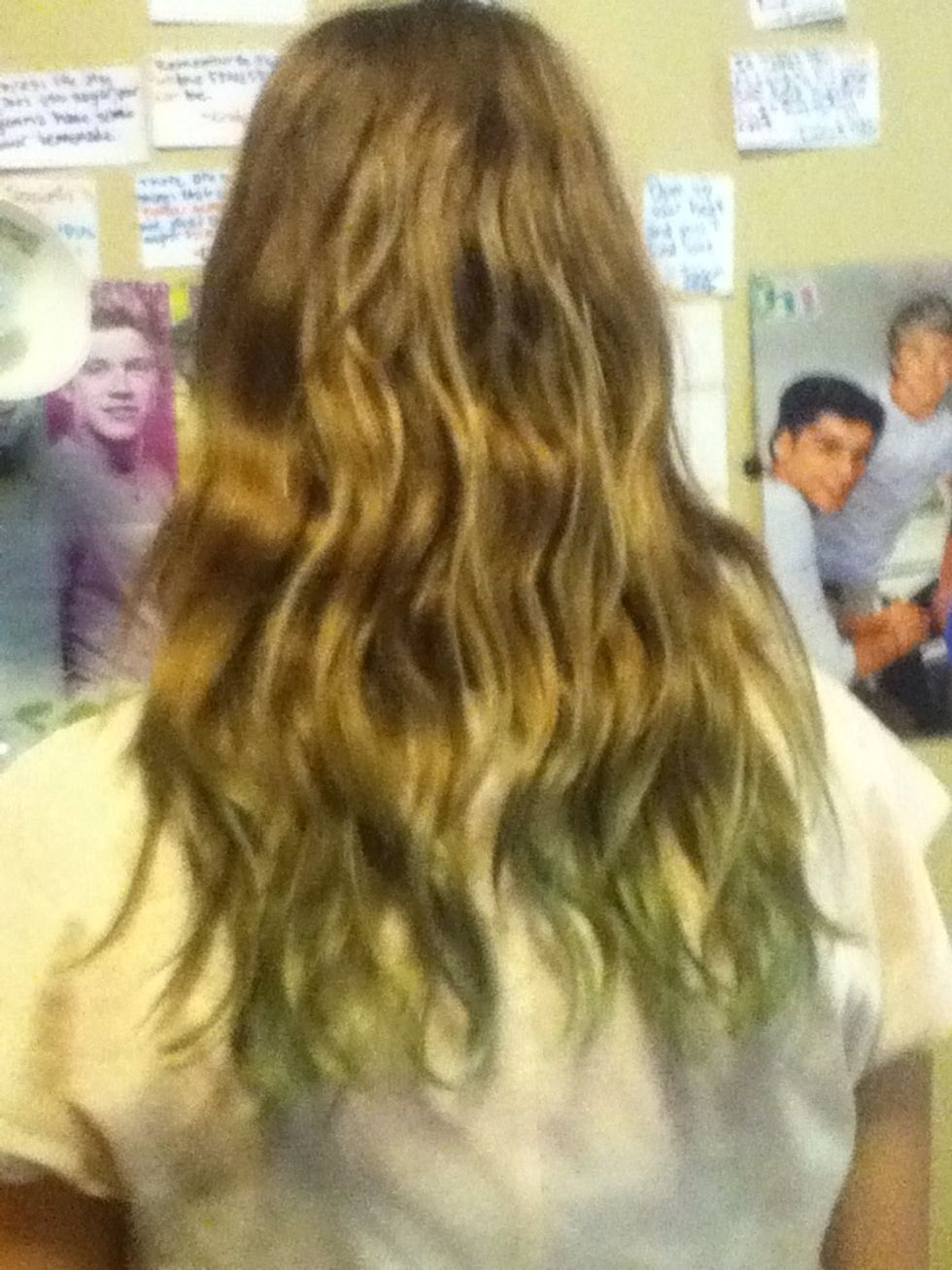 And here's the results.
Kool-Aid (any color works)
Medium sized bowl
Warm water
Spoon
Hair brush
Old t-shirt
Old towel