Make sure you follow the instructions on the dye packet, do patch tests and be safe. Make sure you 'safeproof' the area where you will dye your hair, because if you're like me you get it everywhere.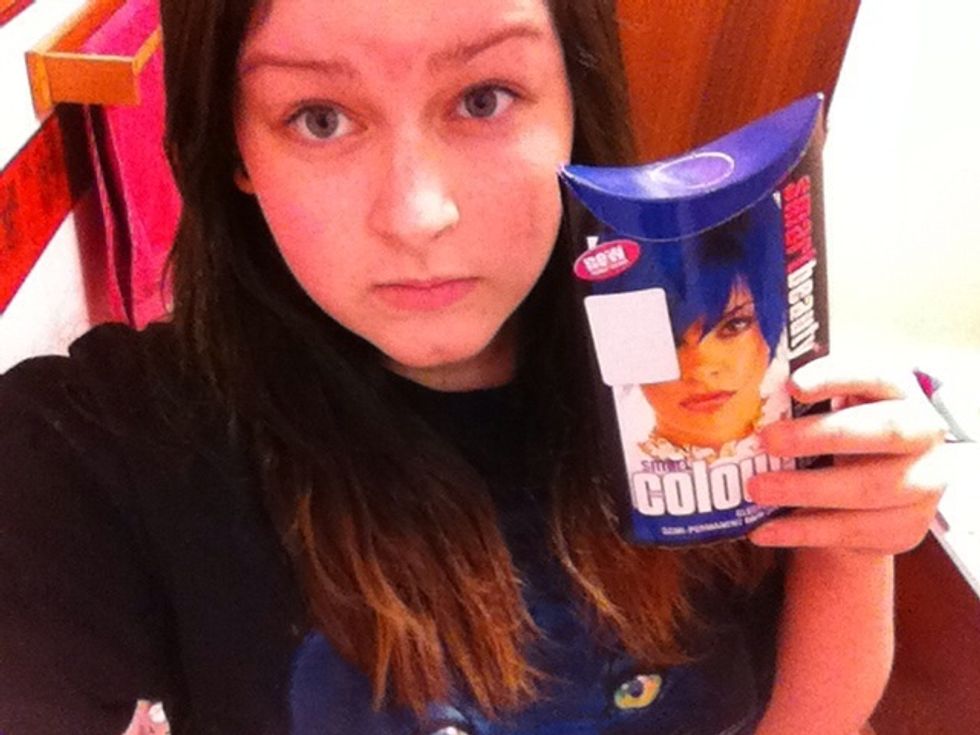 Get your hair dye! I'm using smart colour in electric blue.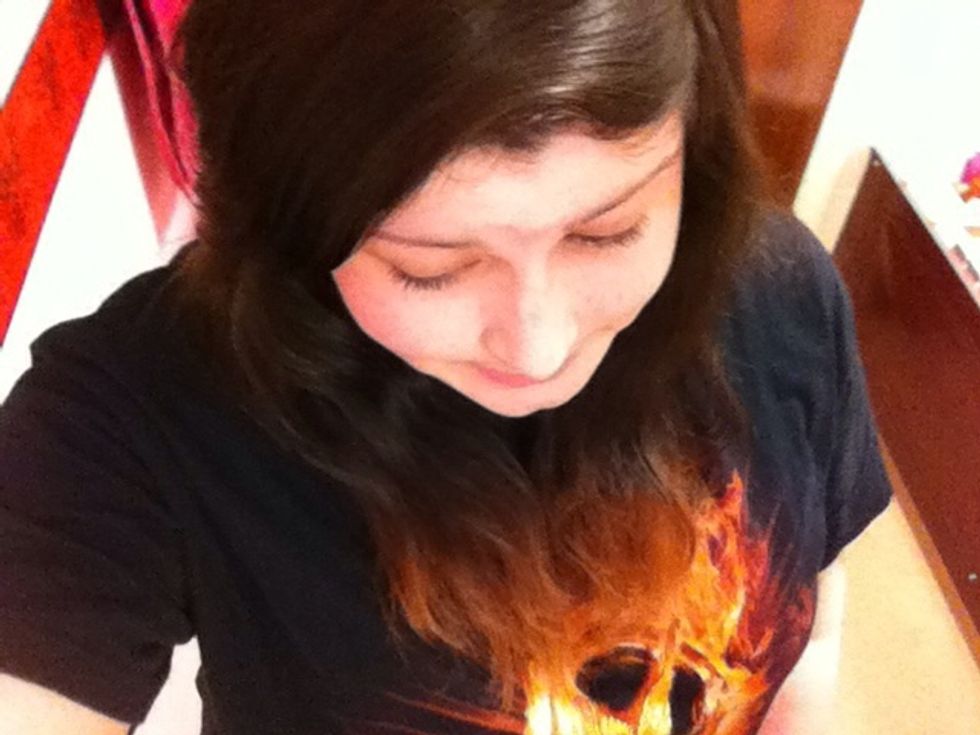 Brush your hair and make sure you get all the knots out, and change your clothes into old ones you don't mind wrecking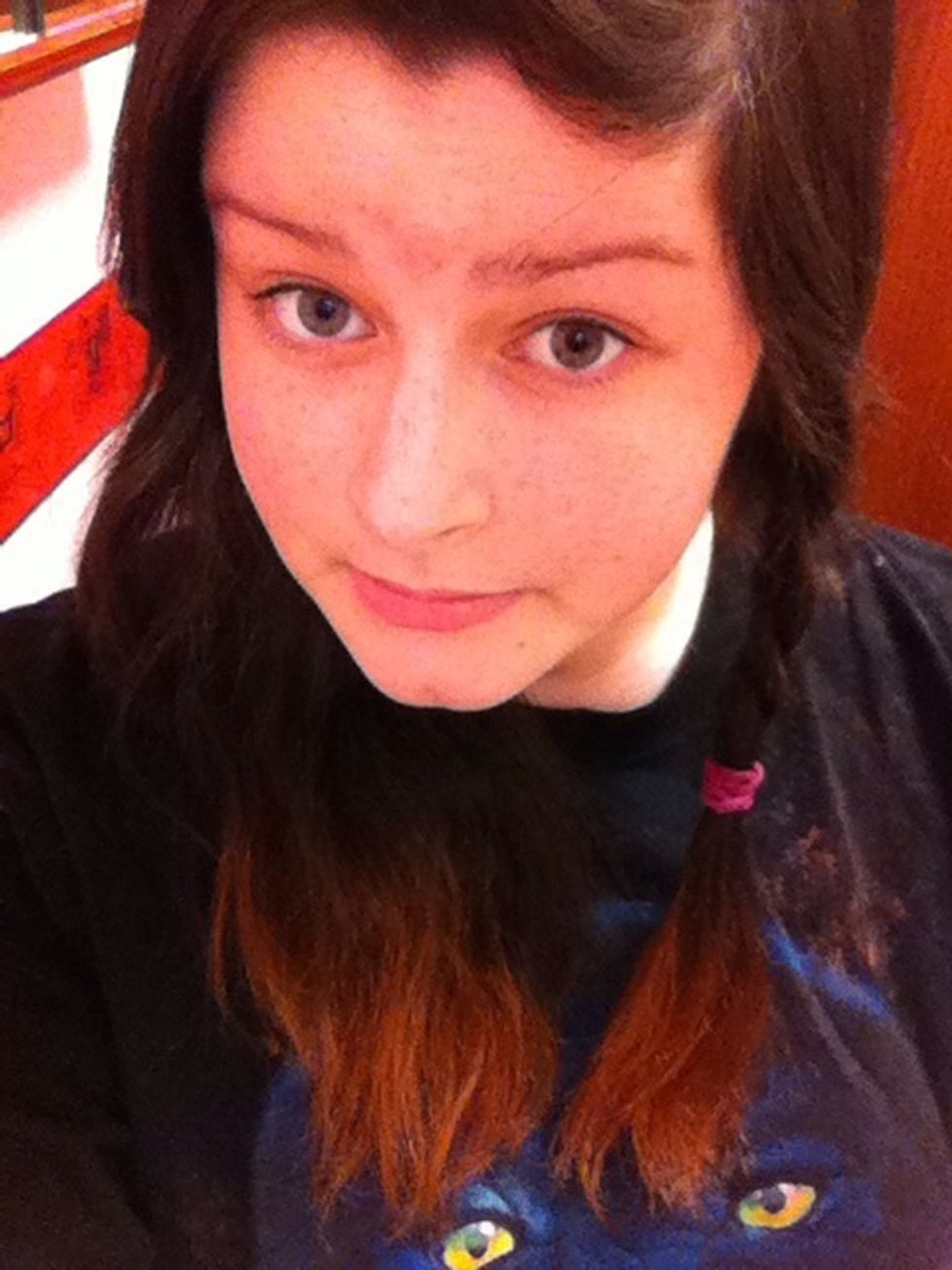 Part your hair and plait it. If you have blonde hair you can plait it and stop where you want your dip dye to end. If you have prelightened hair like me, stop just above where the blond ends.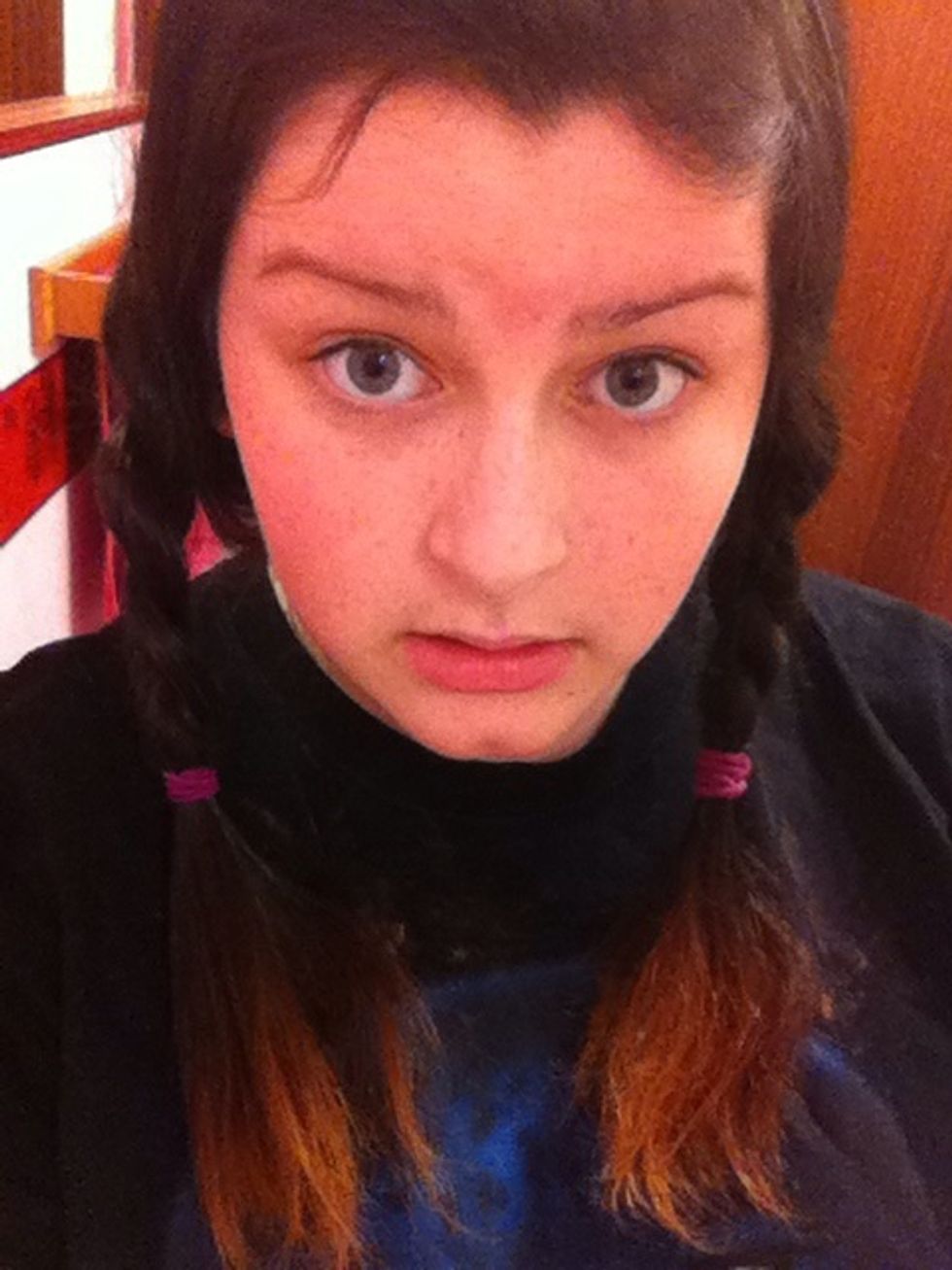 And do the same with the other side. I've left a lot of my dark hair in as I really don't want to miss any.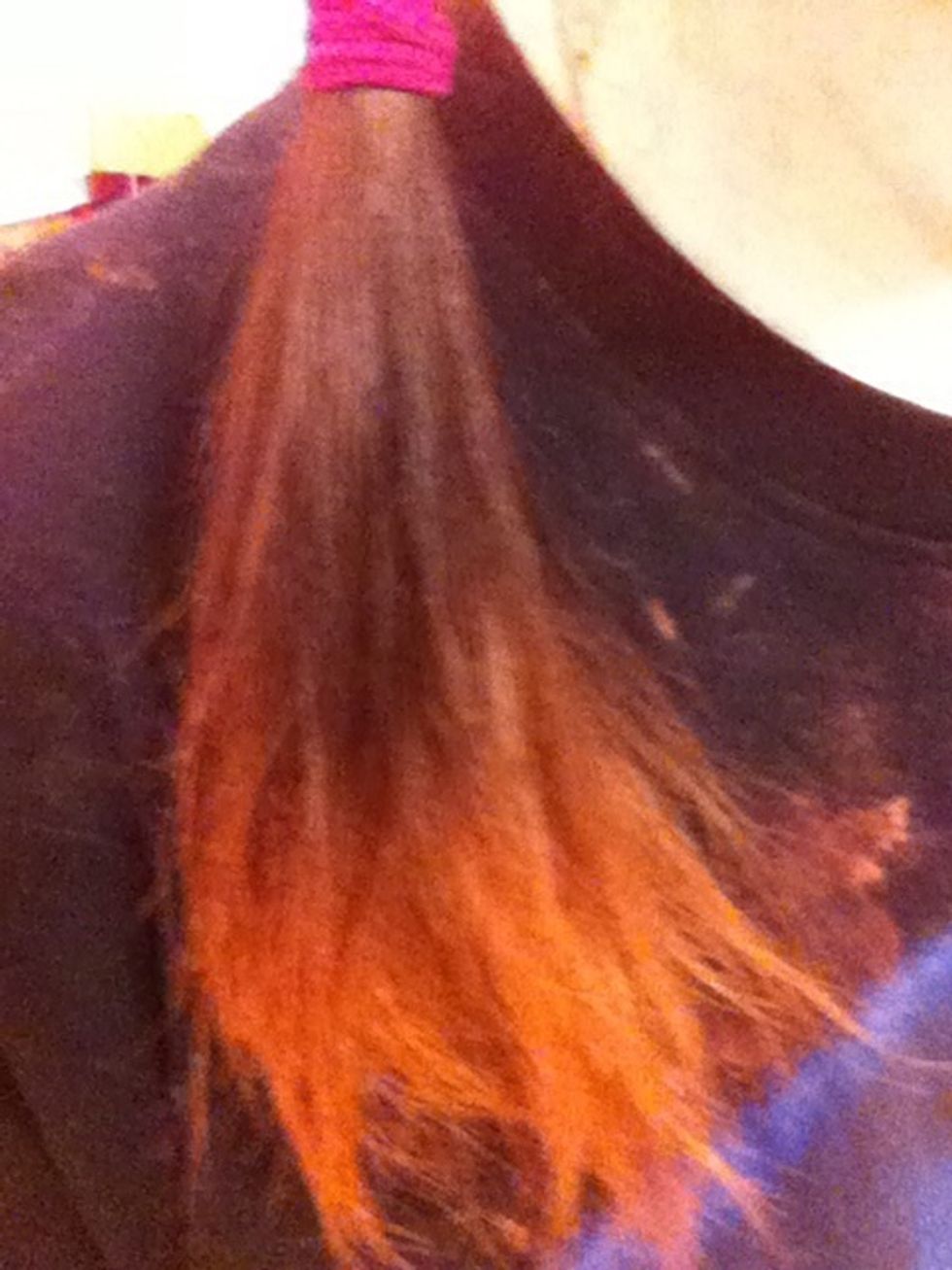 Here's a close up!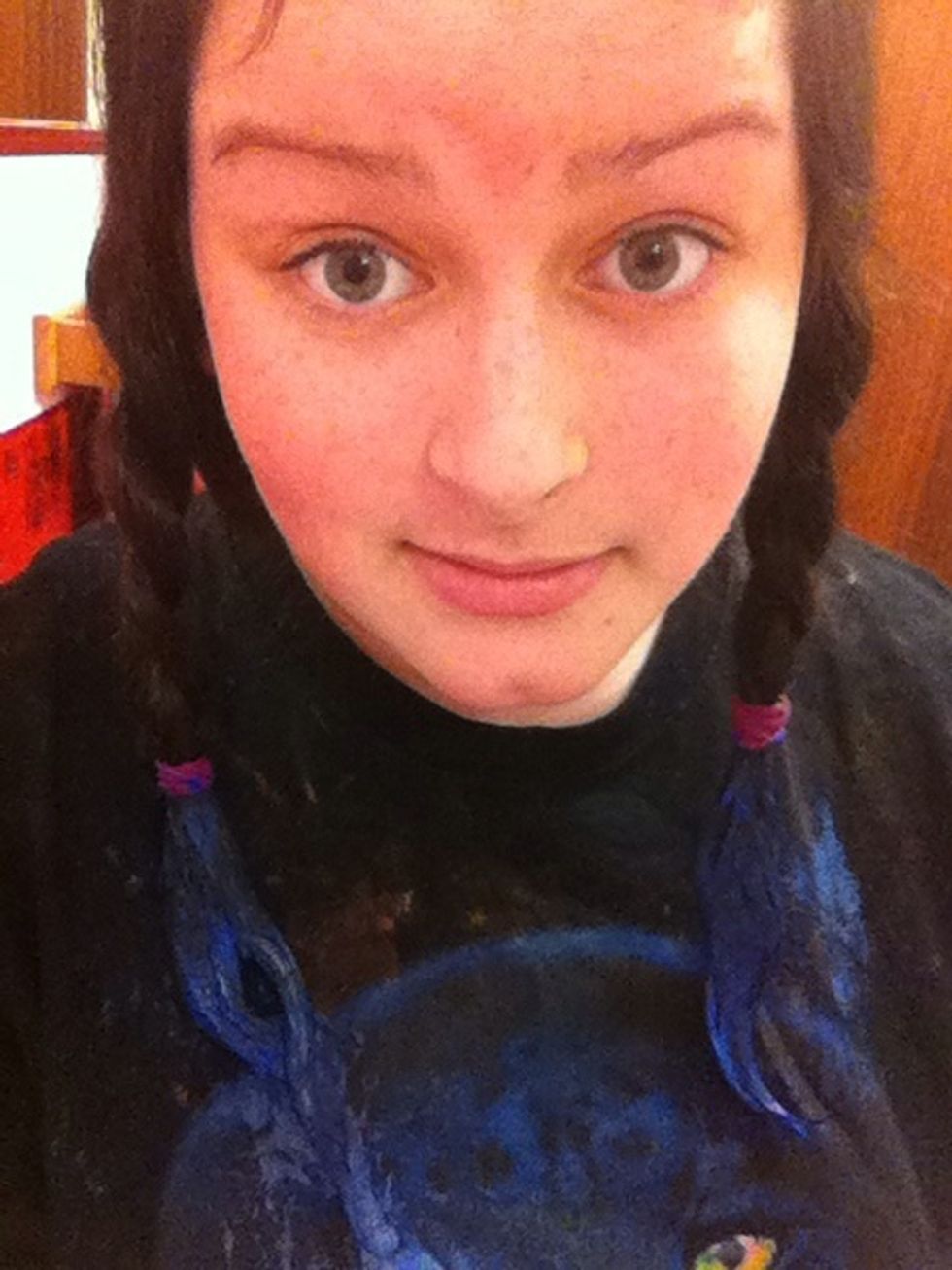 Just put the dye on! Make sure you really get it everywhere, especially if your hairs thick. I do strands by strands to make sure I haven't missed any.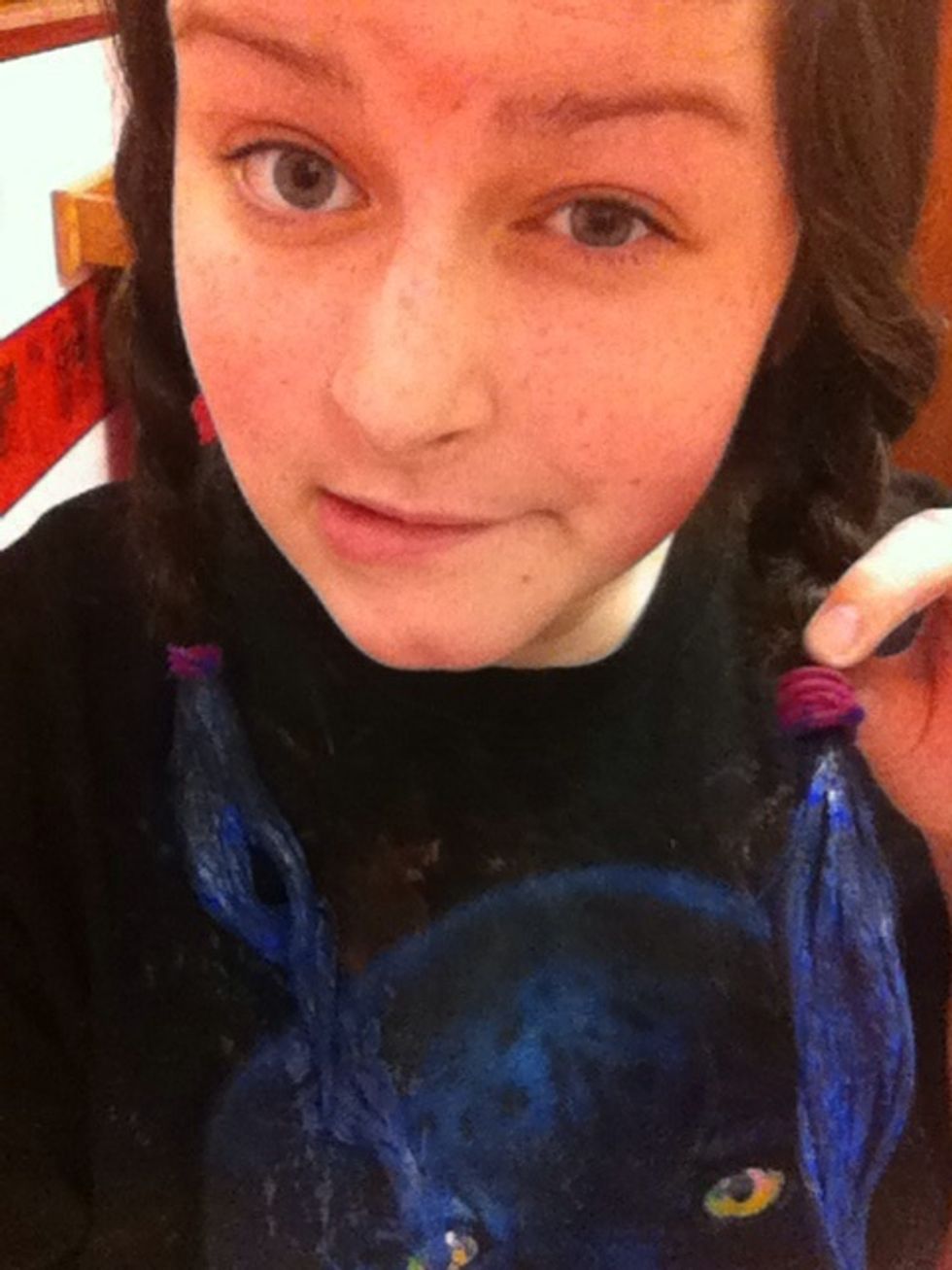 Go all the way up to the top. Even if your hairs darker and not likely to dye, at least you haven't missed any and hey if it does show up that's just another subtle gradient to add to your dip dye.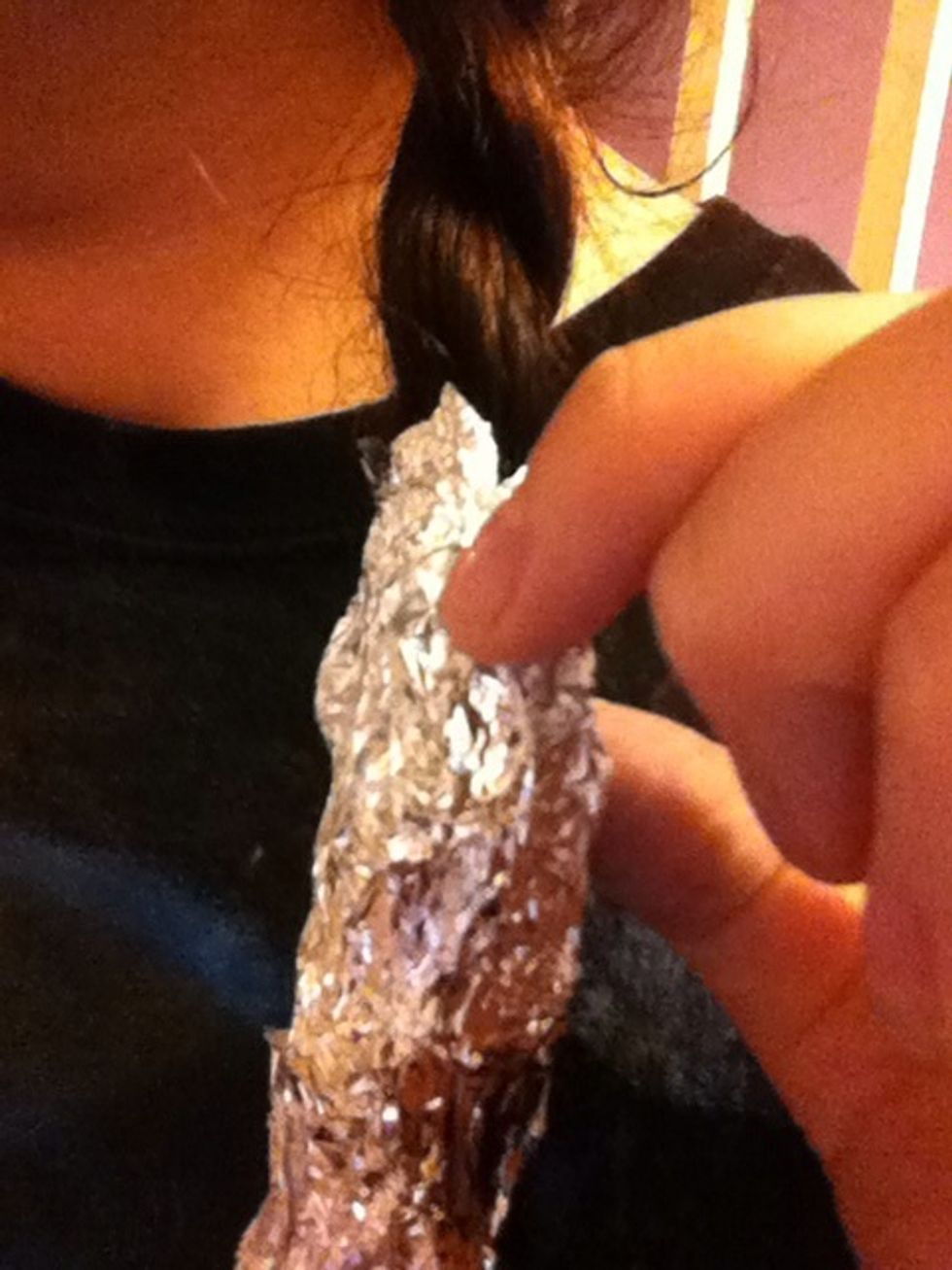 Wrap in tinfoil or cling film. This will make the colour more vibrant, and keeps my hair from whacking me in the face and getting dye everywhere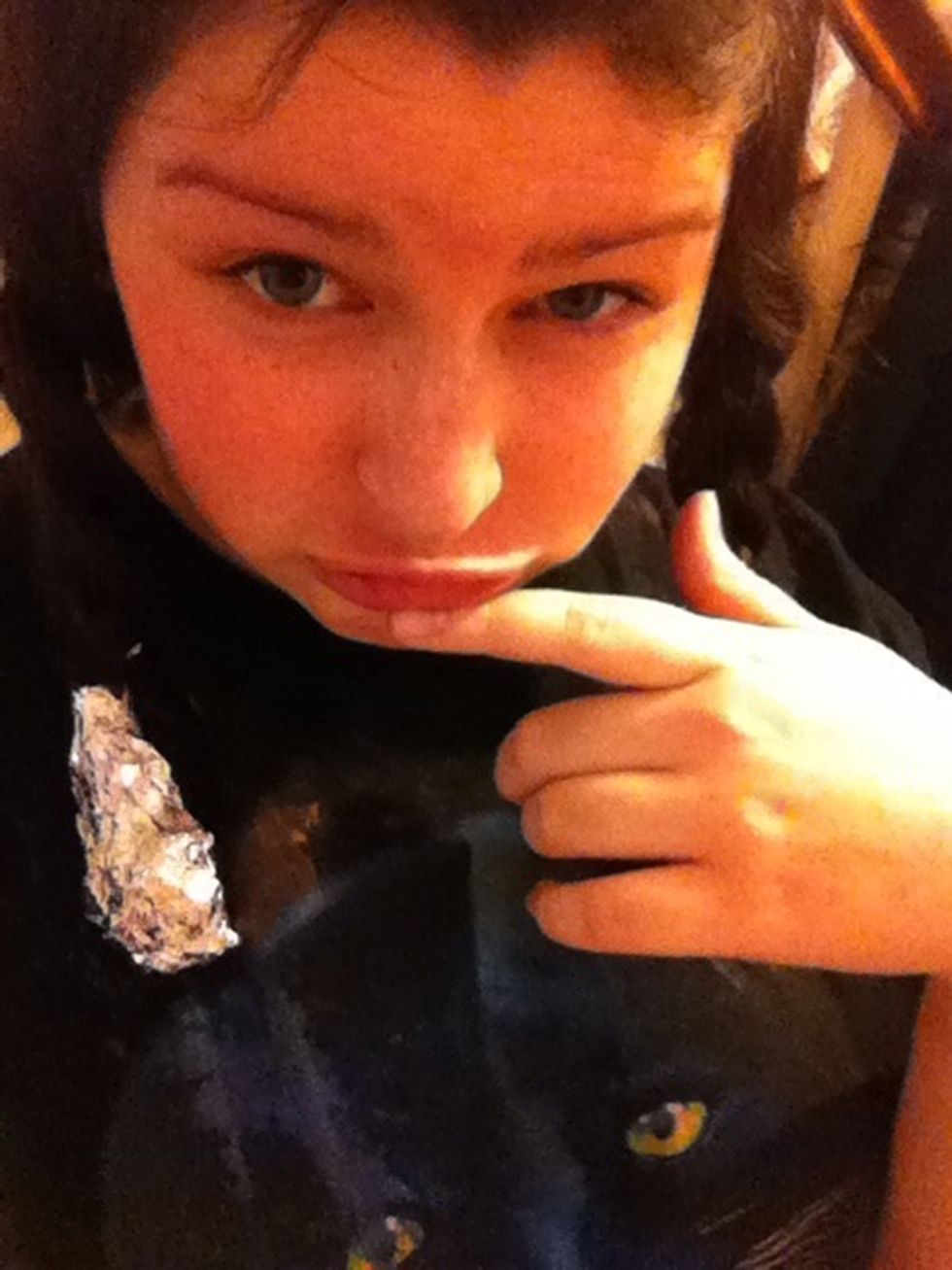 Pout fab fab xo
Wait as long as the instructions say.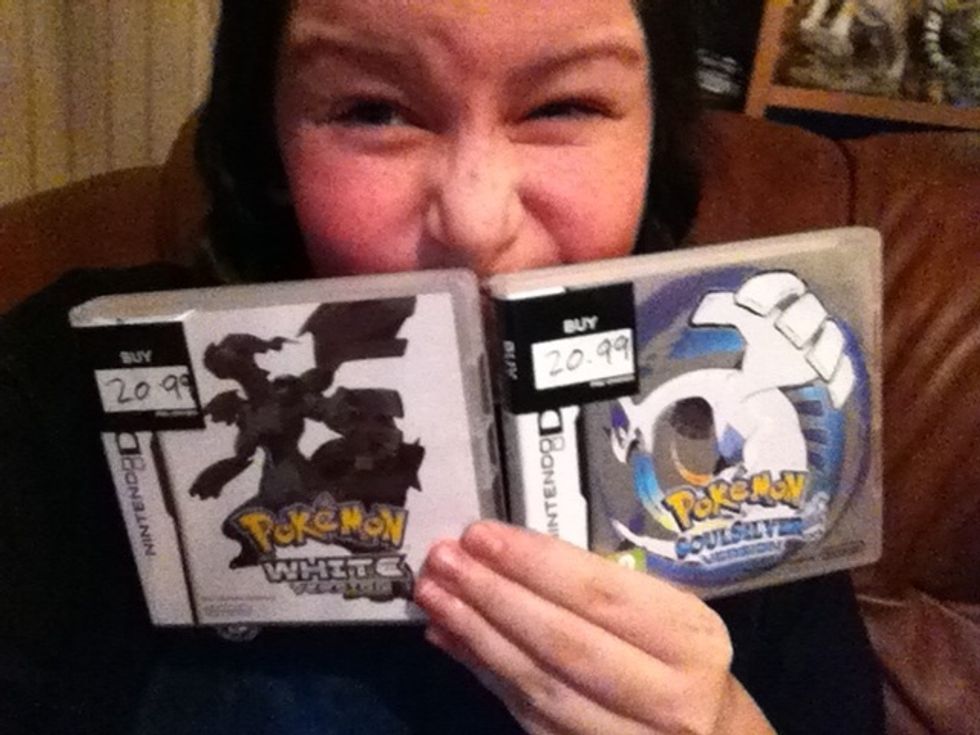 In the meantime play pokemon, if you're cool.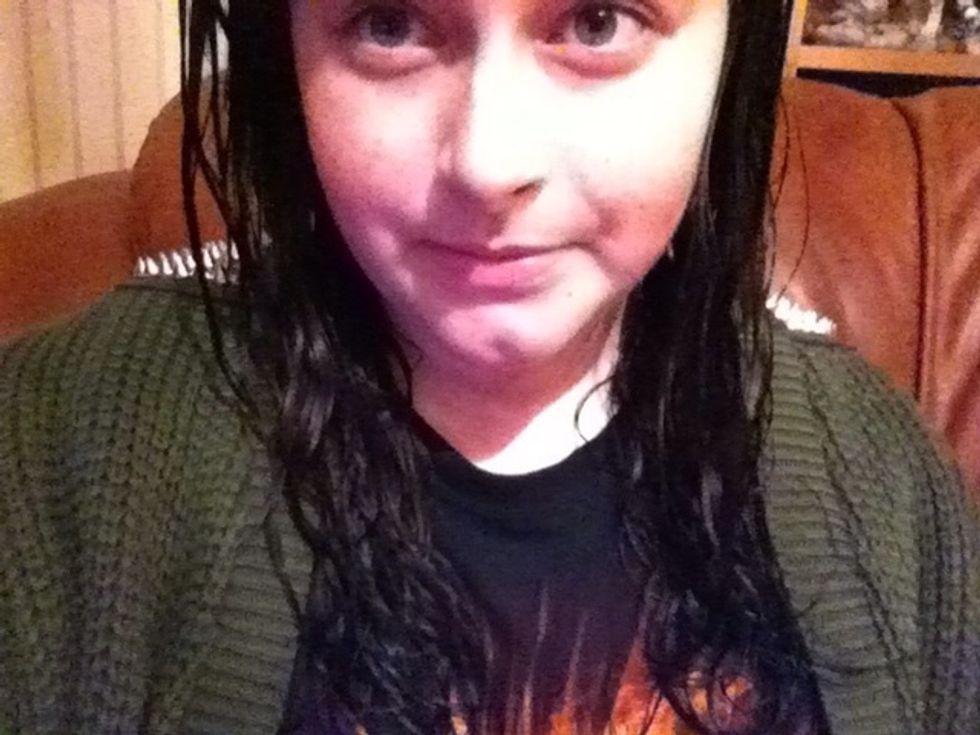 Wait for it to dry, or blow dry it :)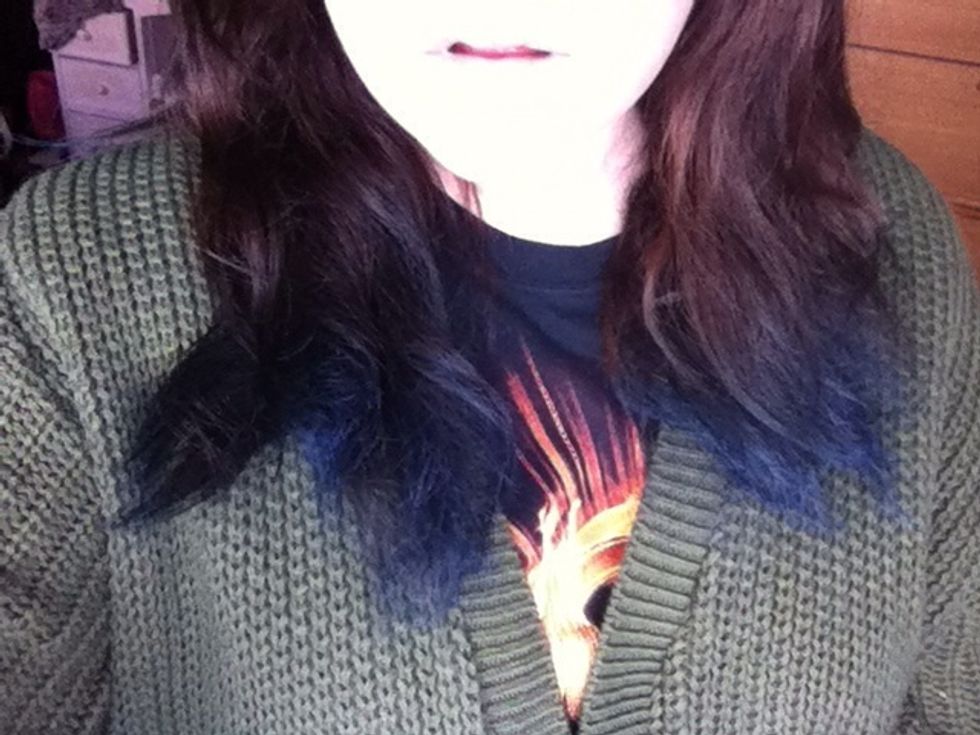 Enjoy!
P.s. and take nice selfies ;)
1.0 Blue Hair Dye
1.0 Shower
Tinfoil (optional)