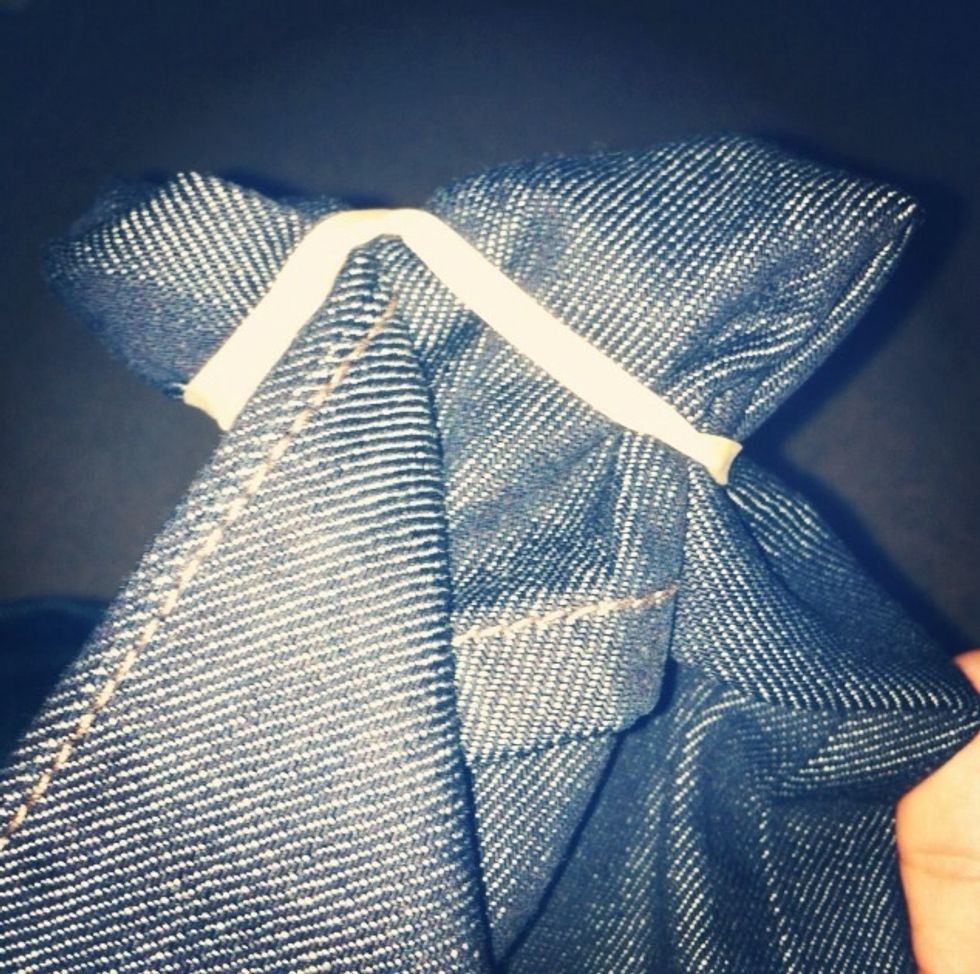 Take one leg and begin making tiny folds starting from the bottom, working your way up. Wrap the rubber-bands randomly around the jean as you twist and scrunch the jean.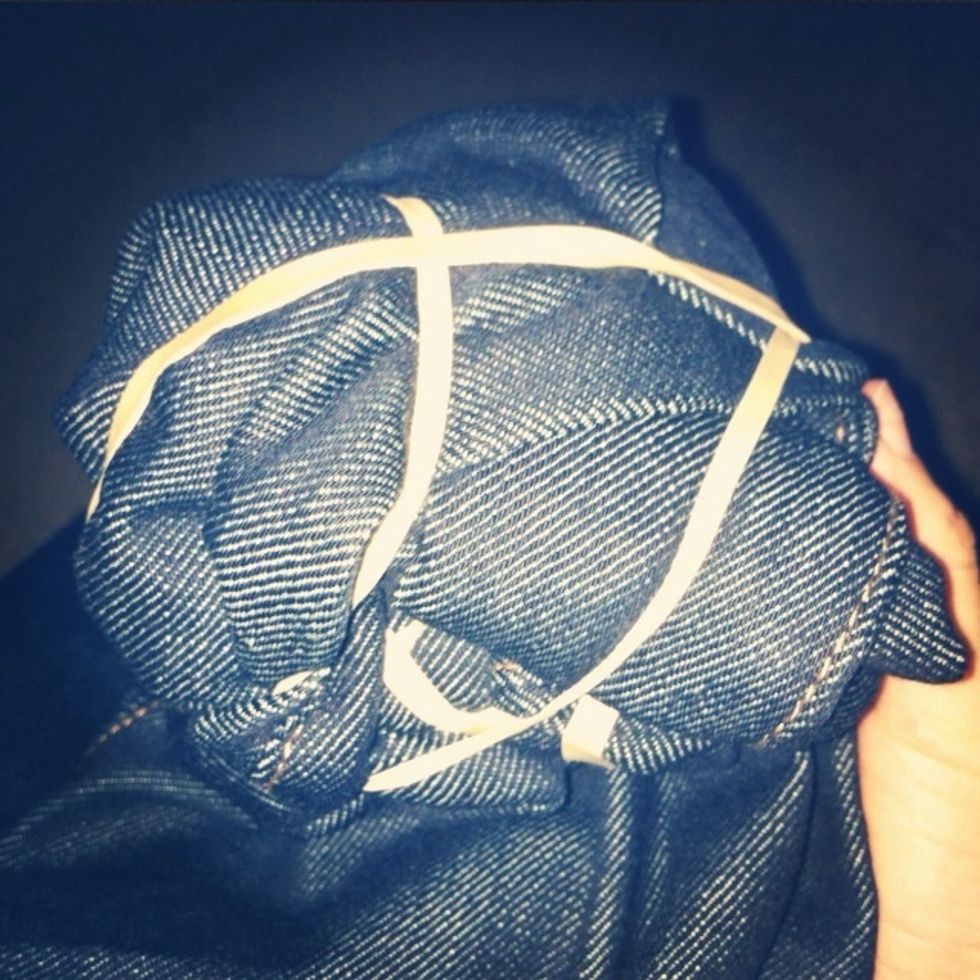 There's no right or wrong way to do this, have fun with it! Eventually the leg will look like a crunched up ball. Repeat with the other leg.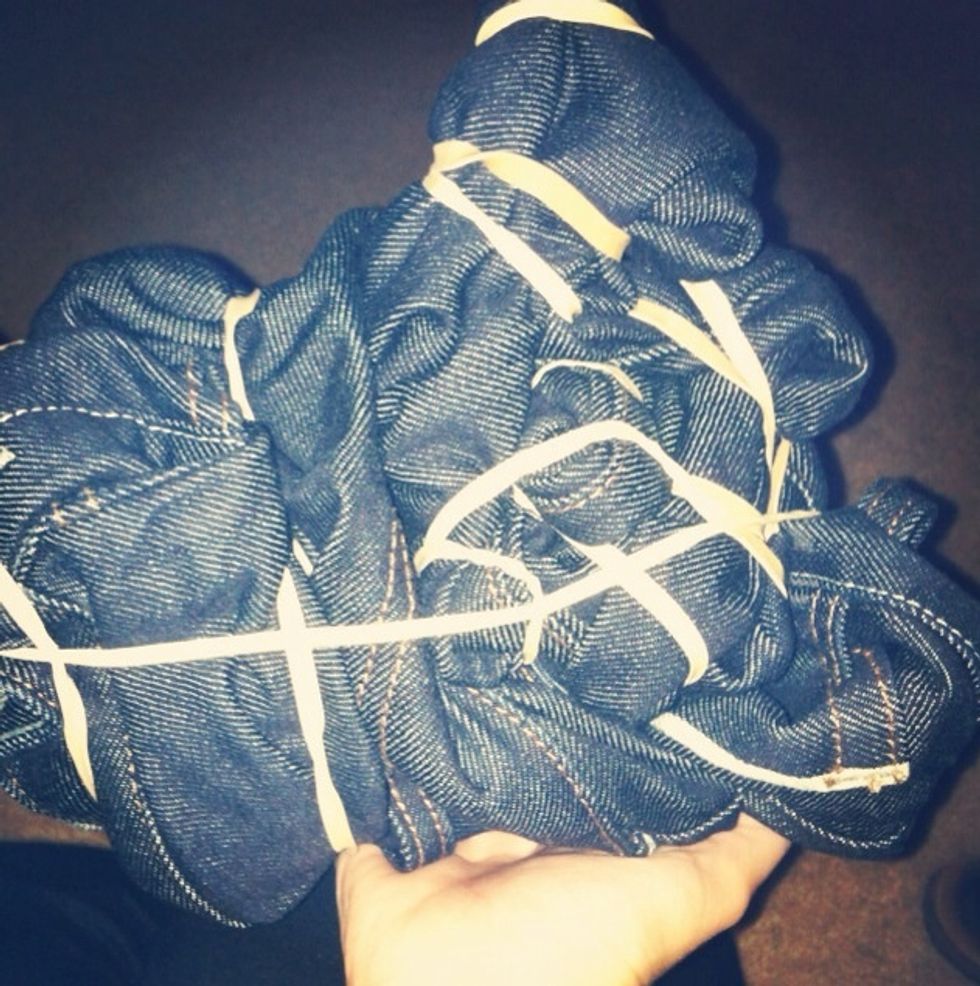 When you get to the waist of the jean, bunch everything together and secure it with a couple more rubber-bands.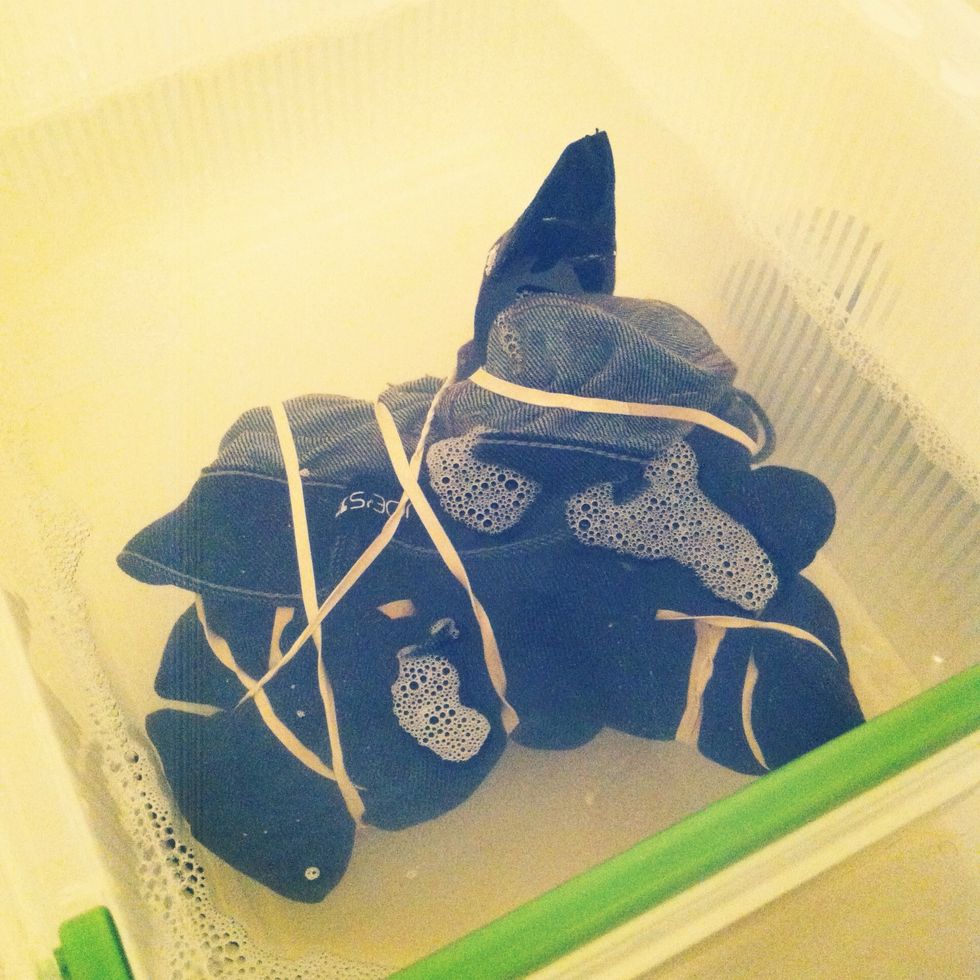 Fill the plastic container with cold water and use 1 part bleach with 2 parts water. I decided to use half a bottle of bleach. If your jeans aren't completely covered by the water, don't worry.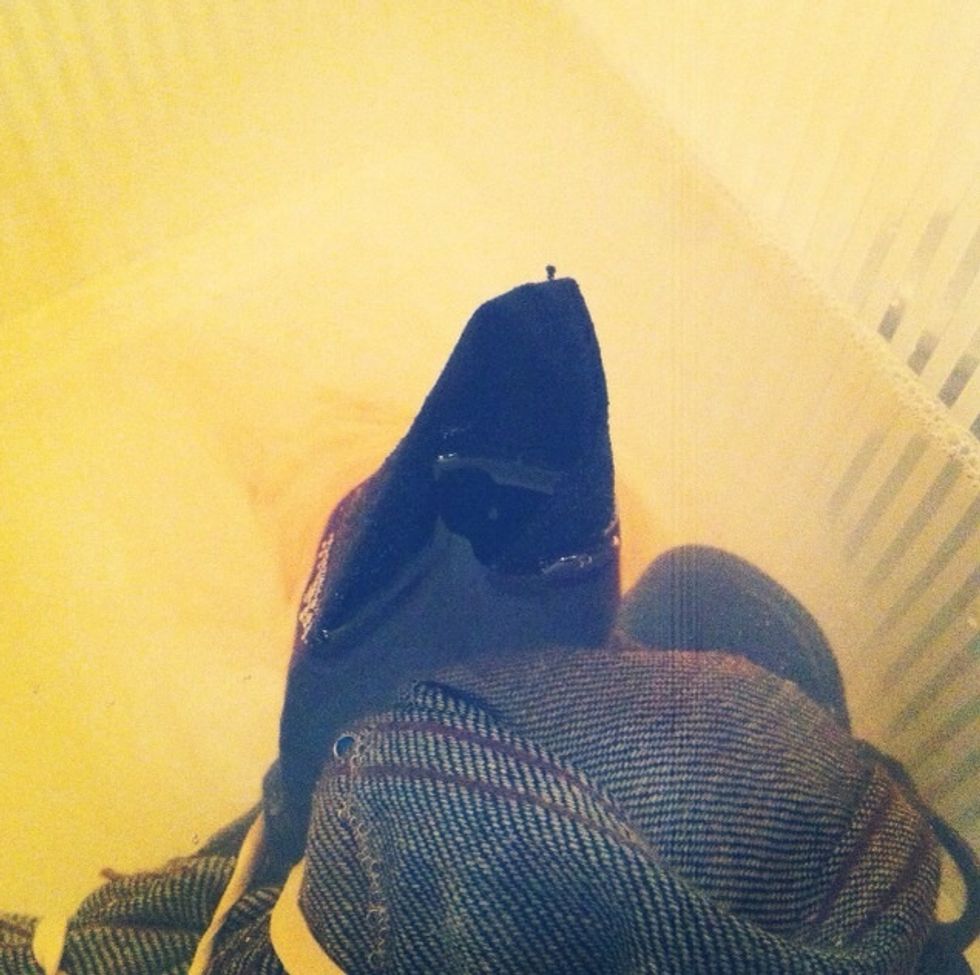 After the first 30 minutes, you should start to see the dye expel from the denim. Flip the bundle over and let the other side soak for another 30 minutes.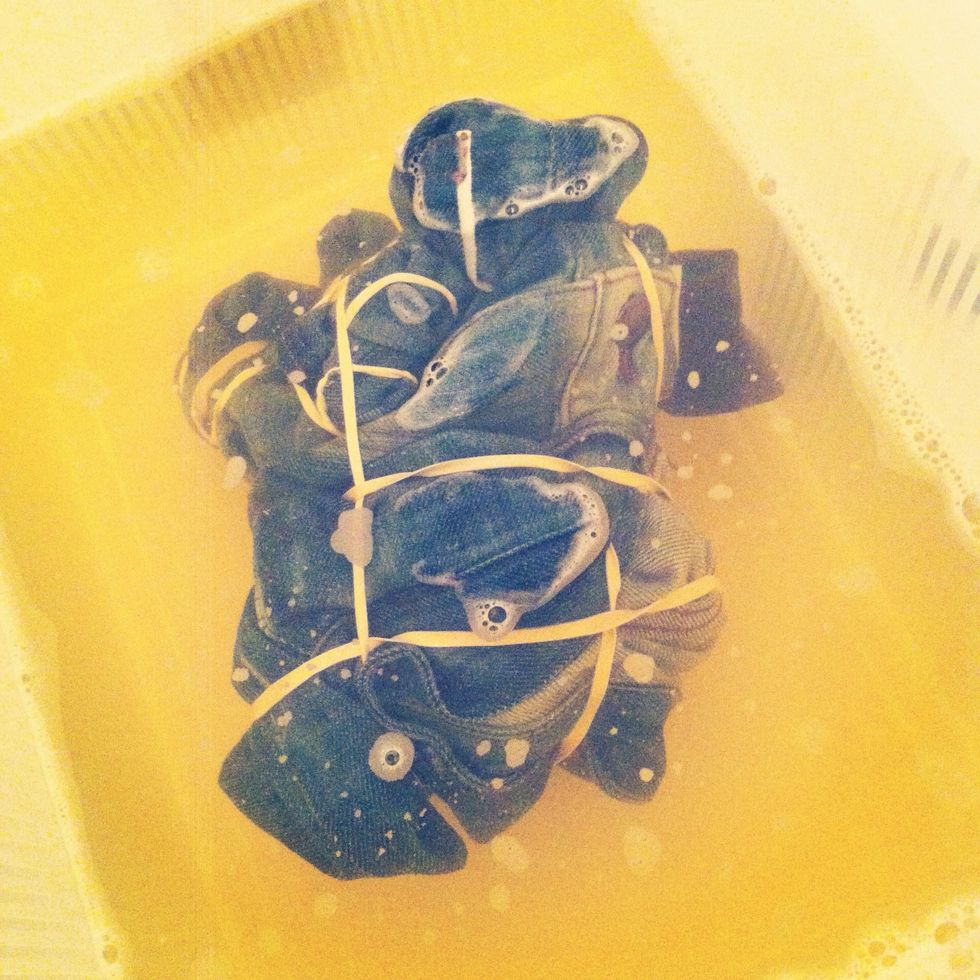 Continue flipping the denim every 30 minutes until you garner the results you like. The amount of time will vary depending on how thick the denim is and how much bleach was used.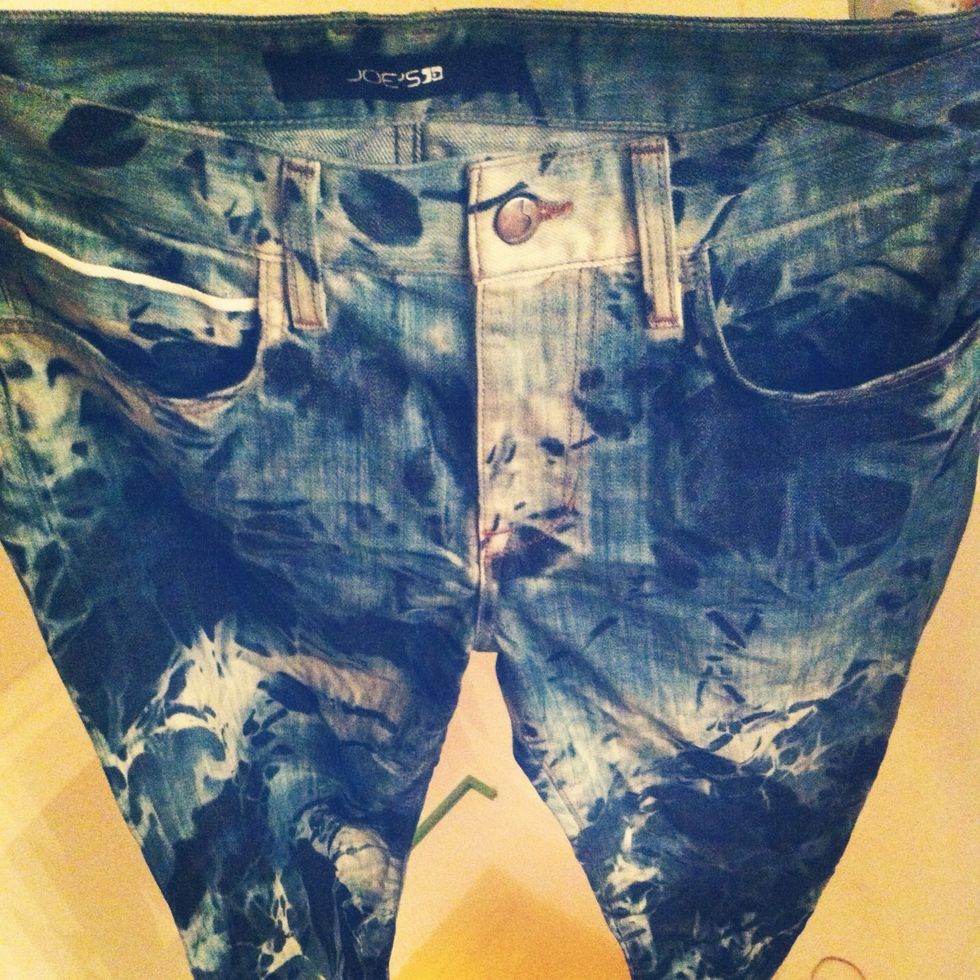 When satisfied with how your denim looks, remove the rubber bands and rinse the jeans in cold water. I tossed mine in the washer afterwards for a couple minutes and then let the denim drip dry.
1 pair of dark denim jeans (or any color you like)
1 bag of thick rubber bands
A plastic bucket or container
1 jug of bleach (I used Clorox)