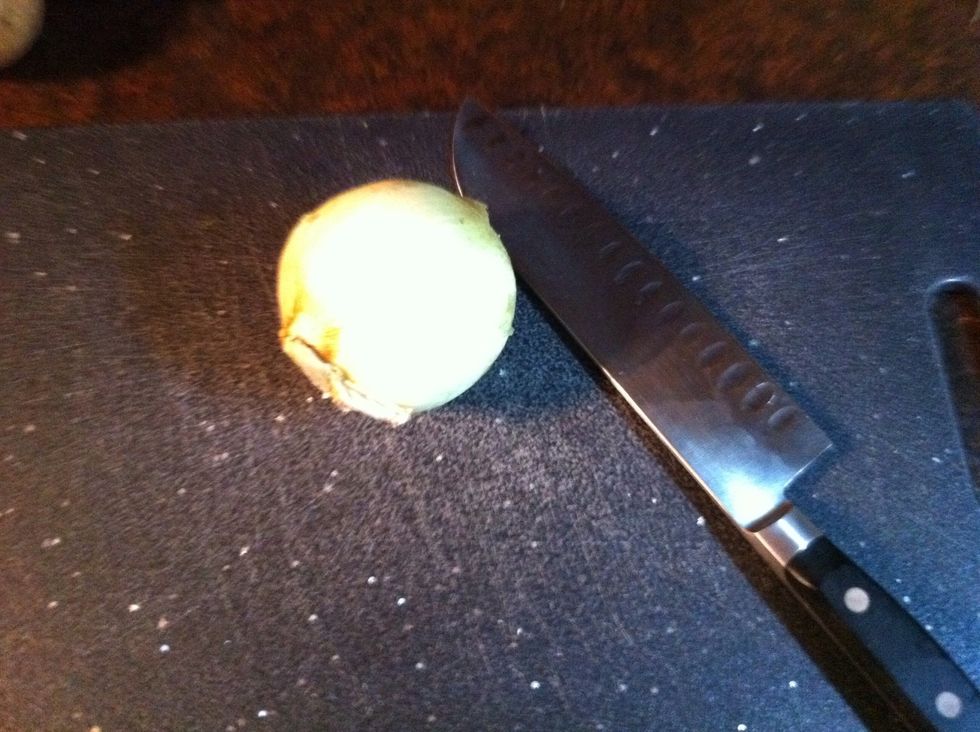 You need an Onion, Knife and Cutting Board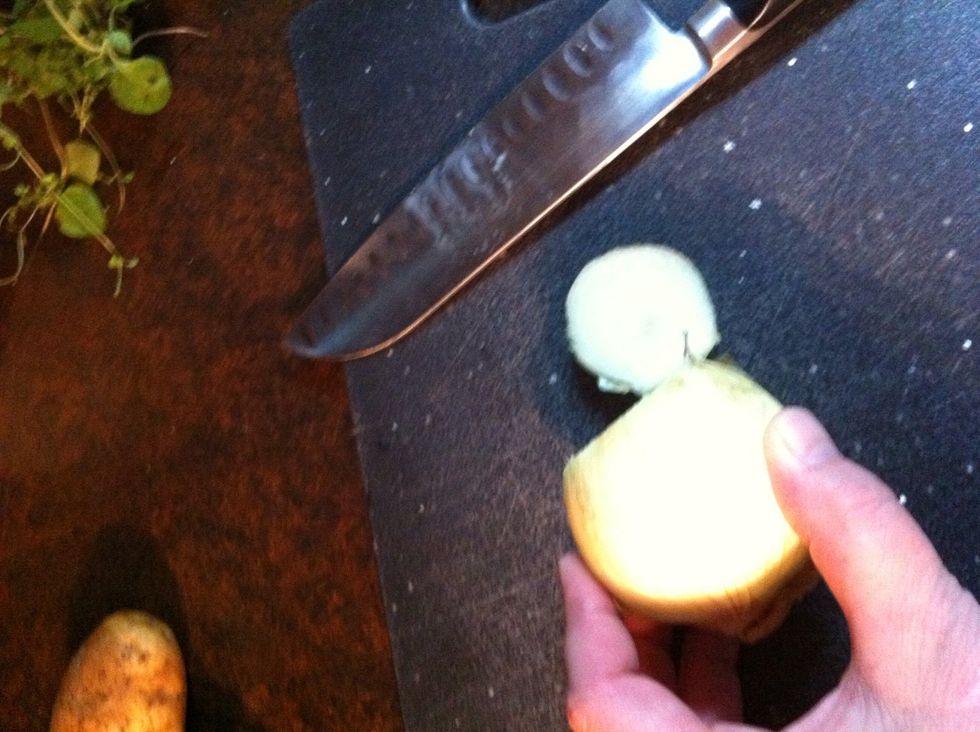 Trim ends of onion.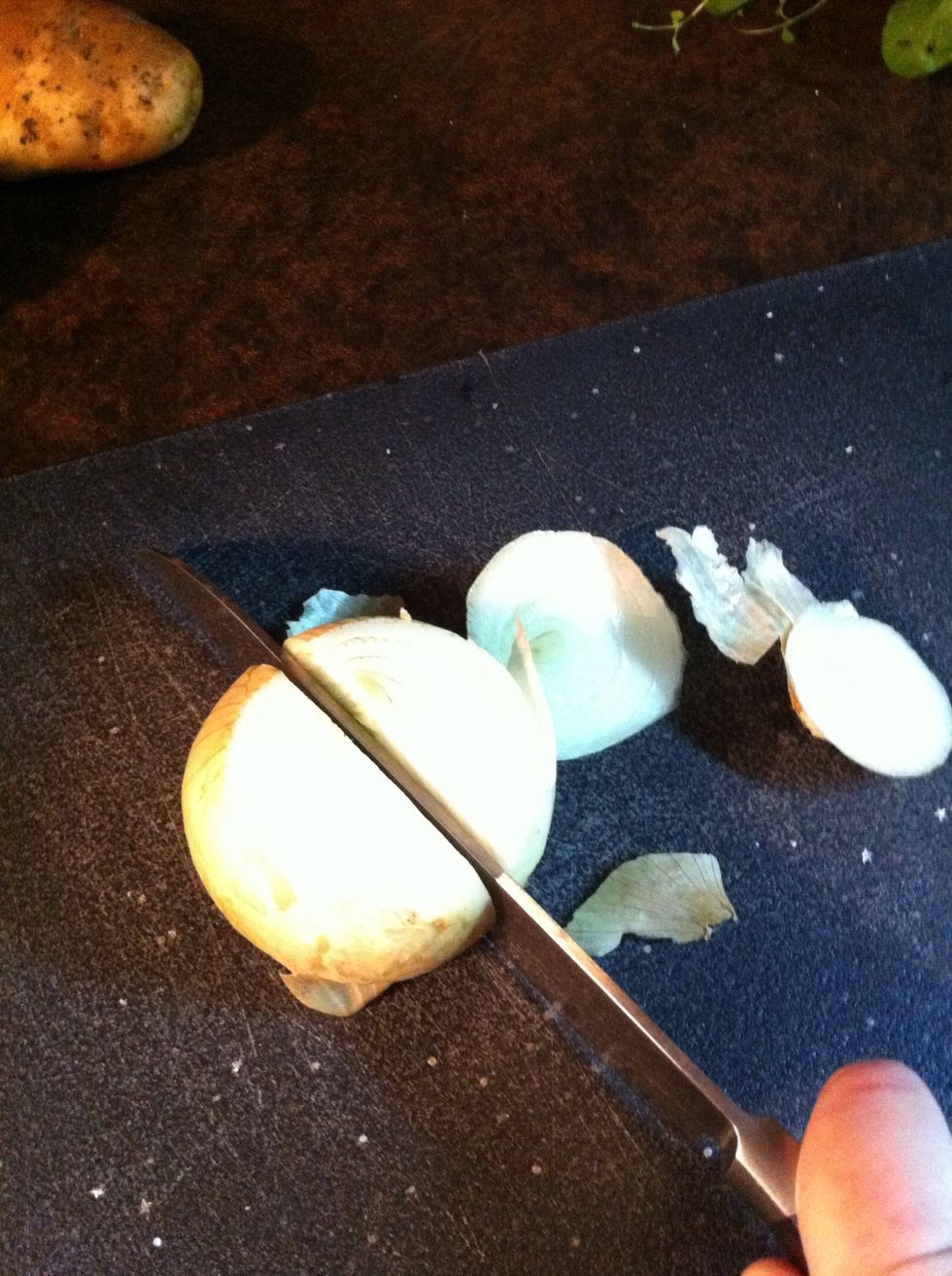 Slice in half.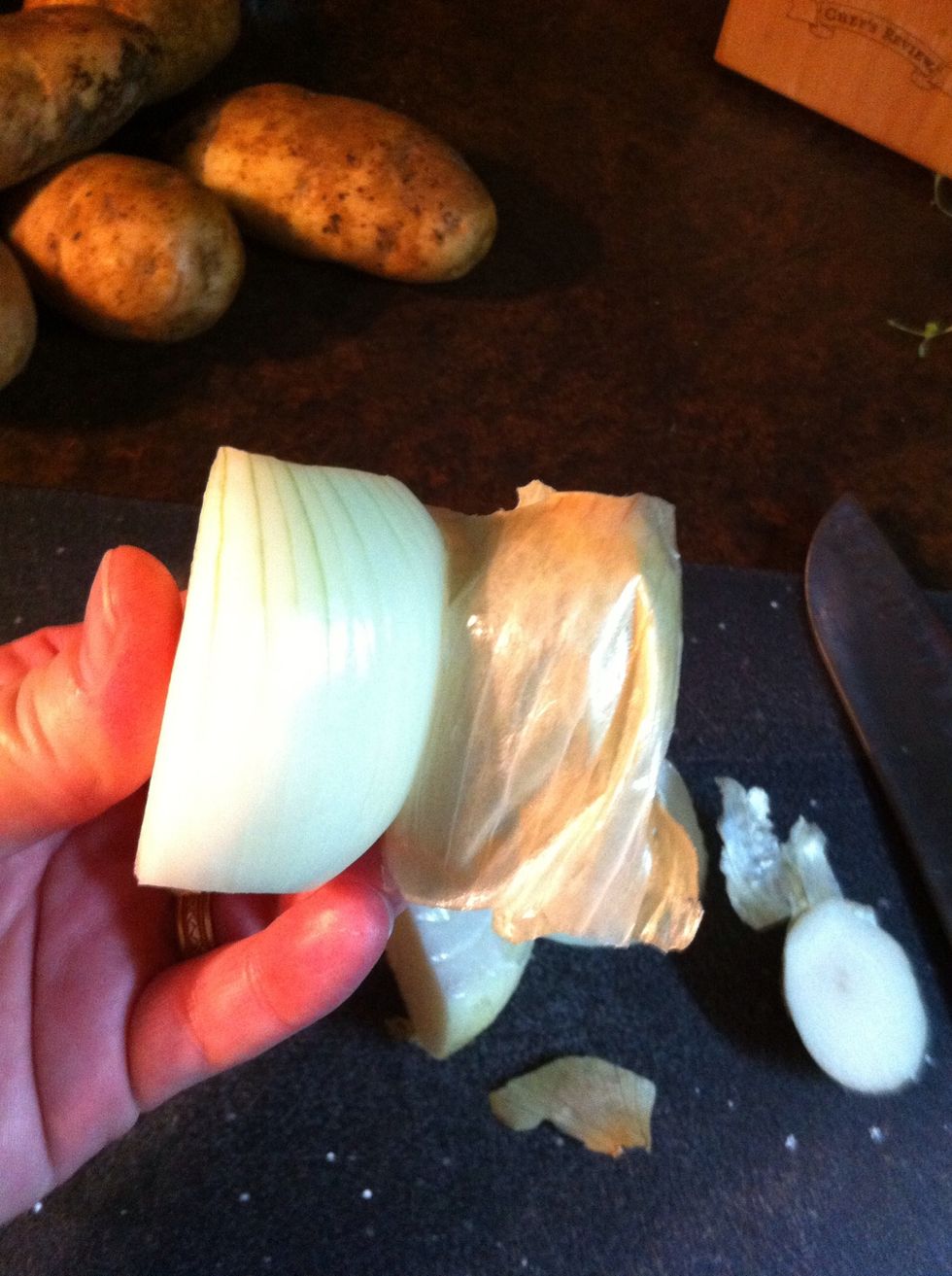 Peel off jackets put in compost or feed to your pig. Our pig loved onion!🐷
Make several slices 3/4 the way though onion.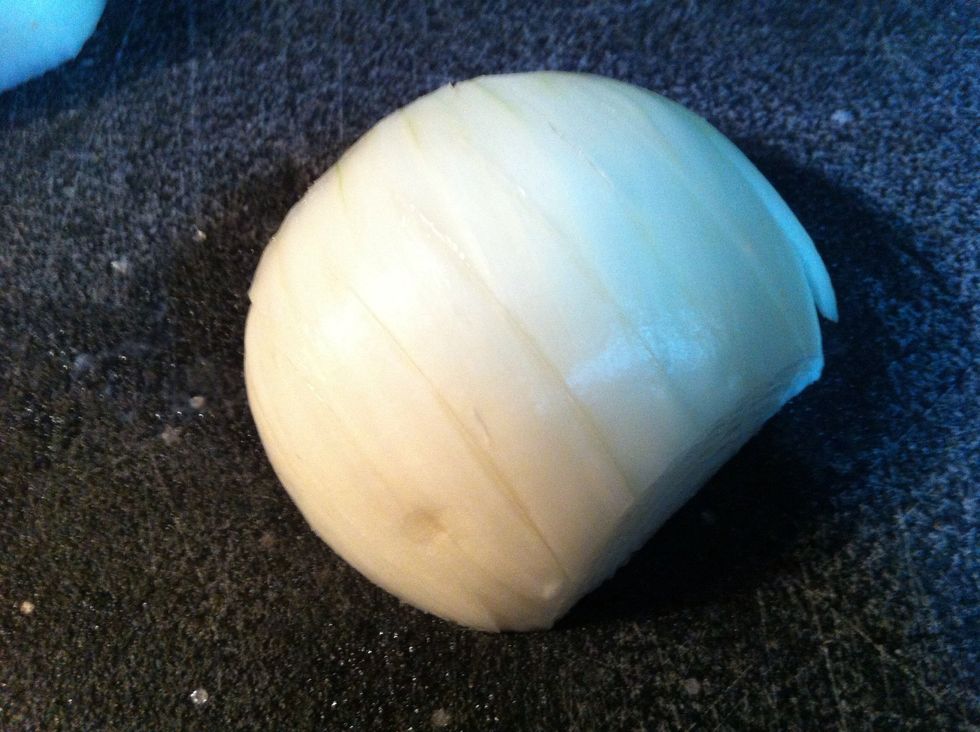 See the cuts? Only 3/4 the way.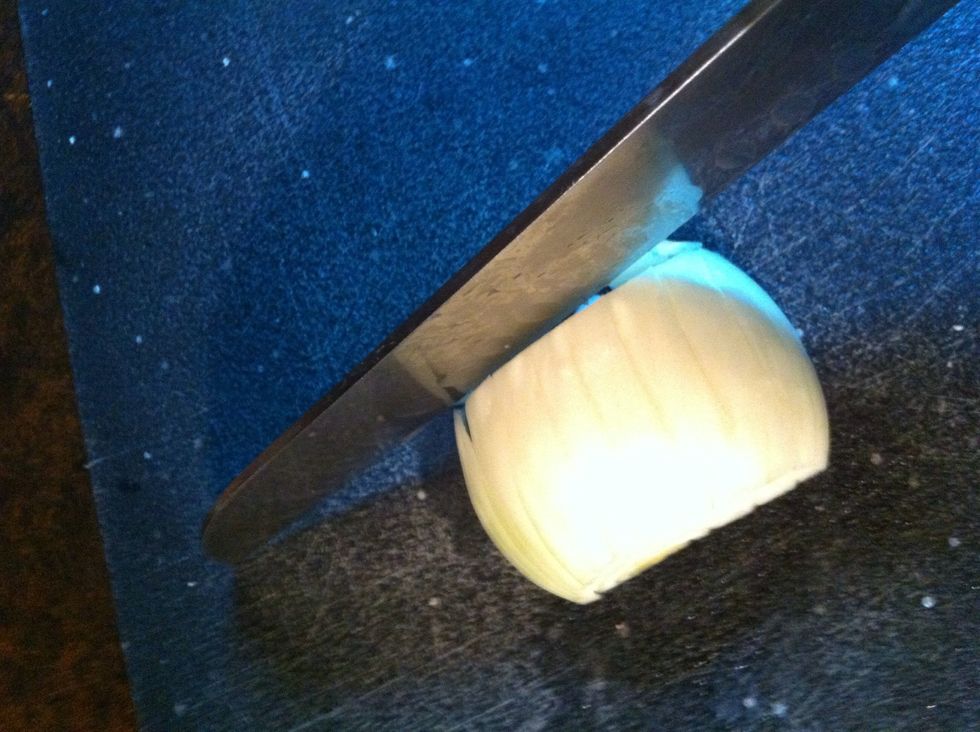 Turn onion and slice the other way, starting with the side that was cut.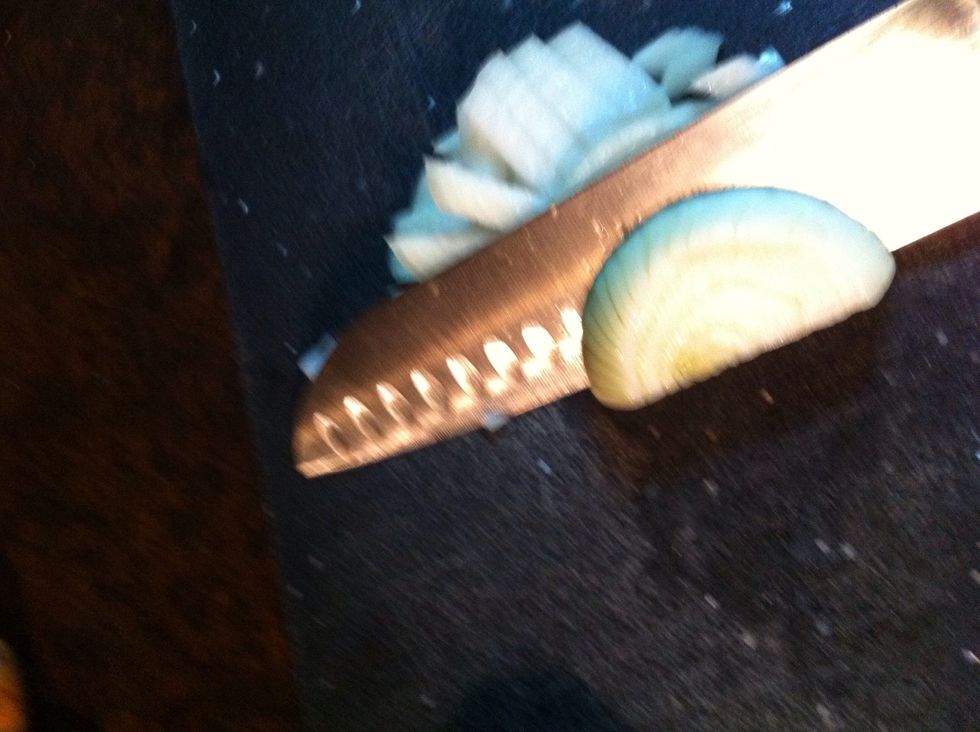 Slice till get to the part that was not pre-sliced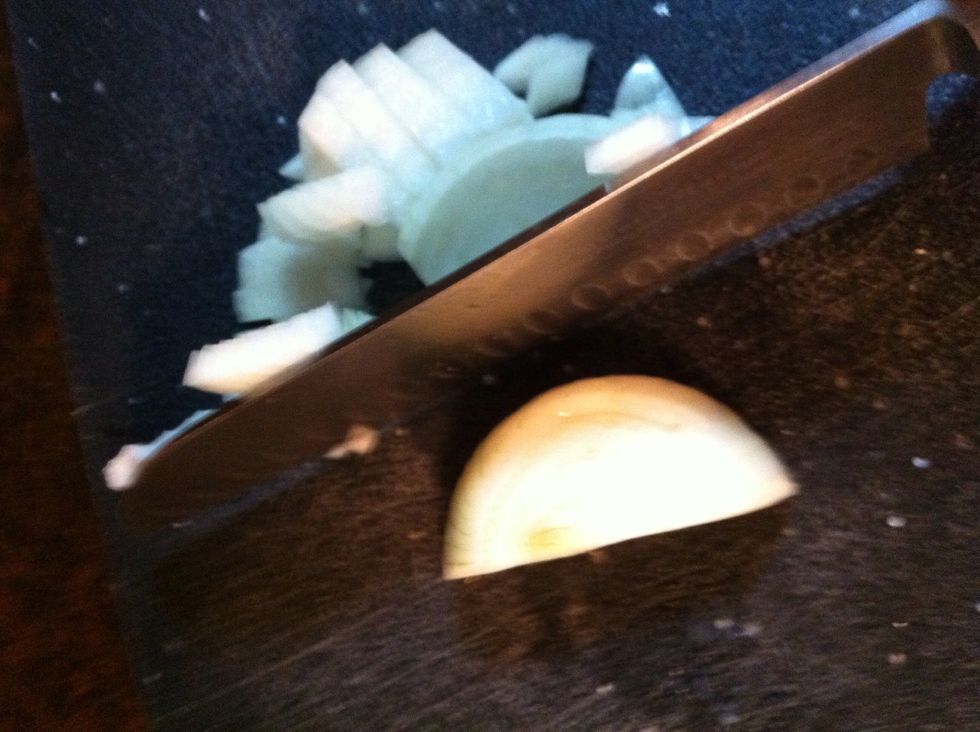 Lay that part in its side and slice again.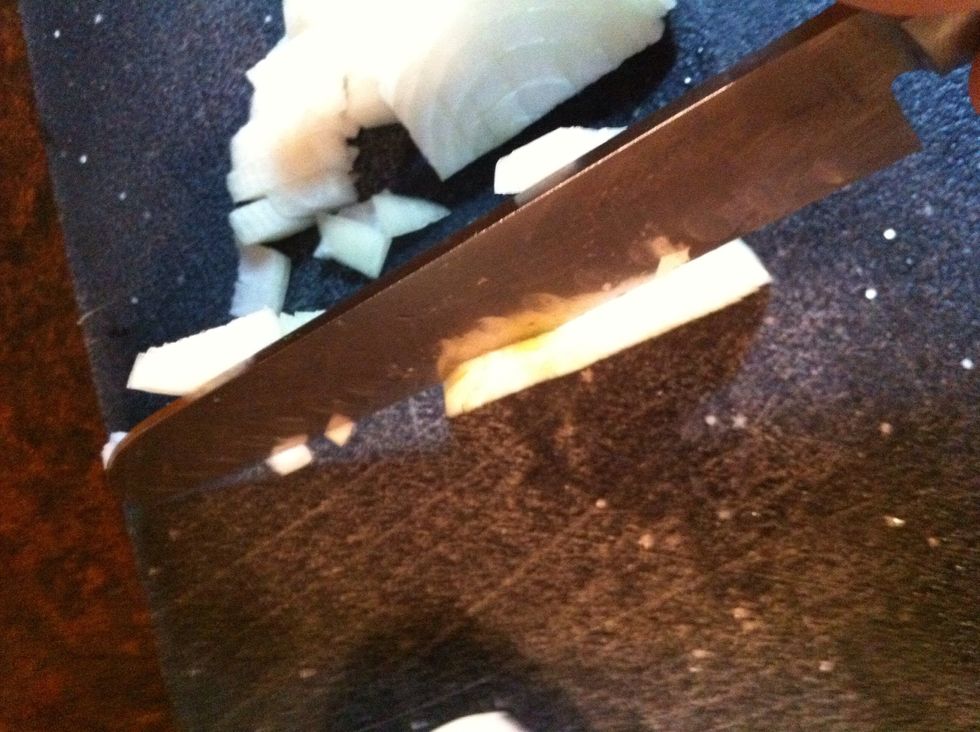 Slice away.
You're left with Diced Onion!
1.0 Onion
1.0 Knife
1.0 Cutting Board
Lucy Hudnall
If you can't explain it to a 6 year old, you don't understand it yourself. -Albert Einstein