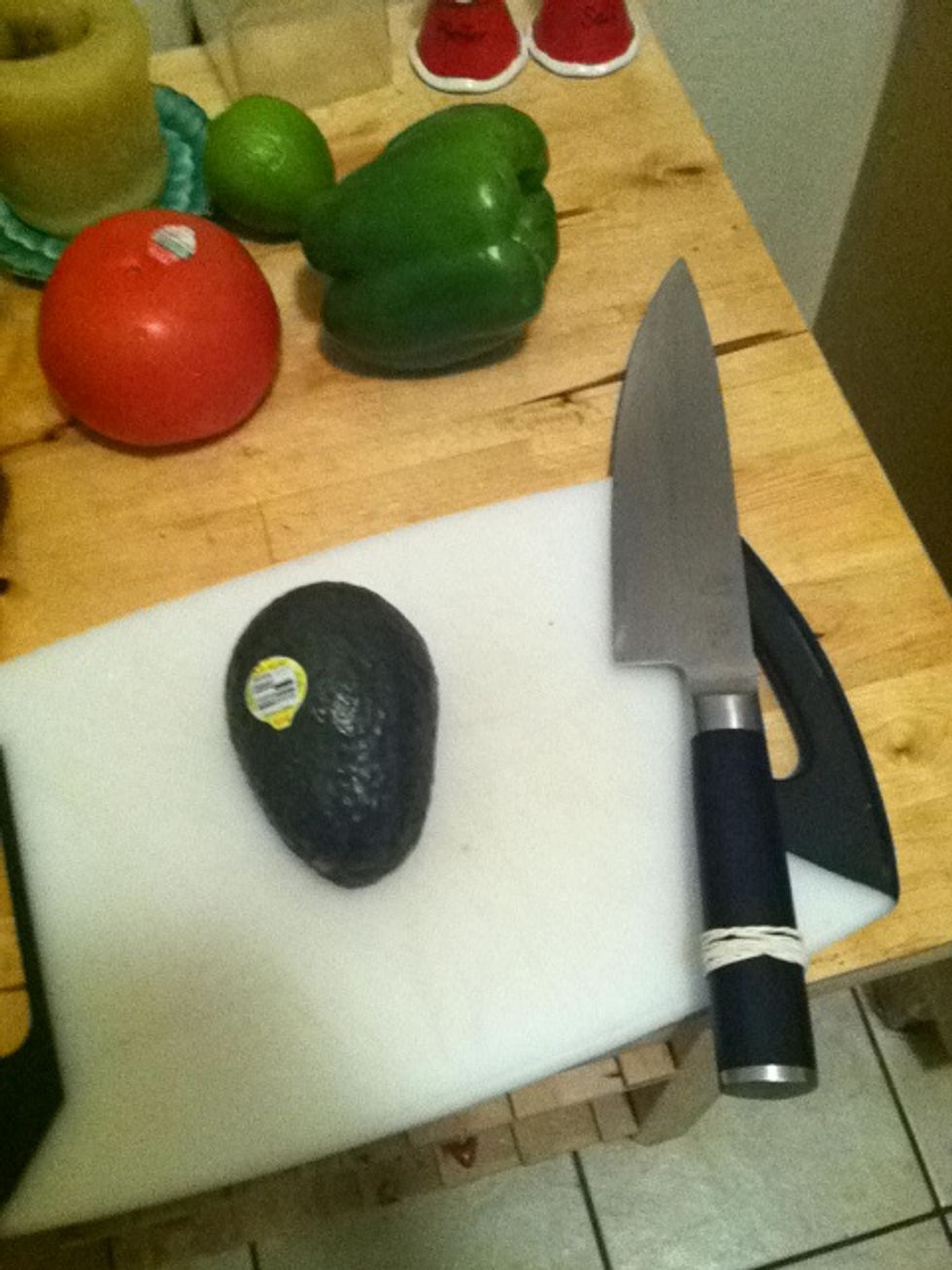 Get a knife
Be very careful removing the pit from the knive!! It's slippery and you can cut yourself.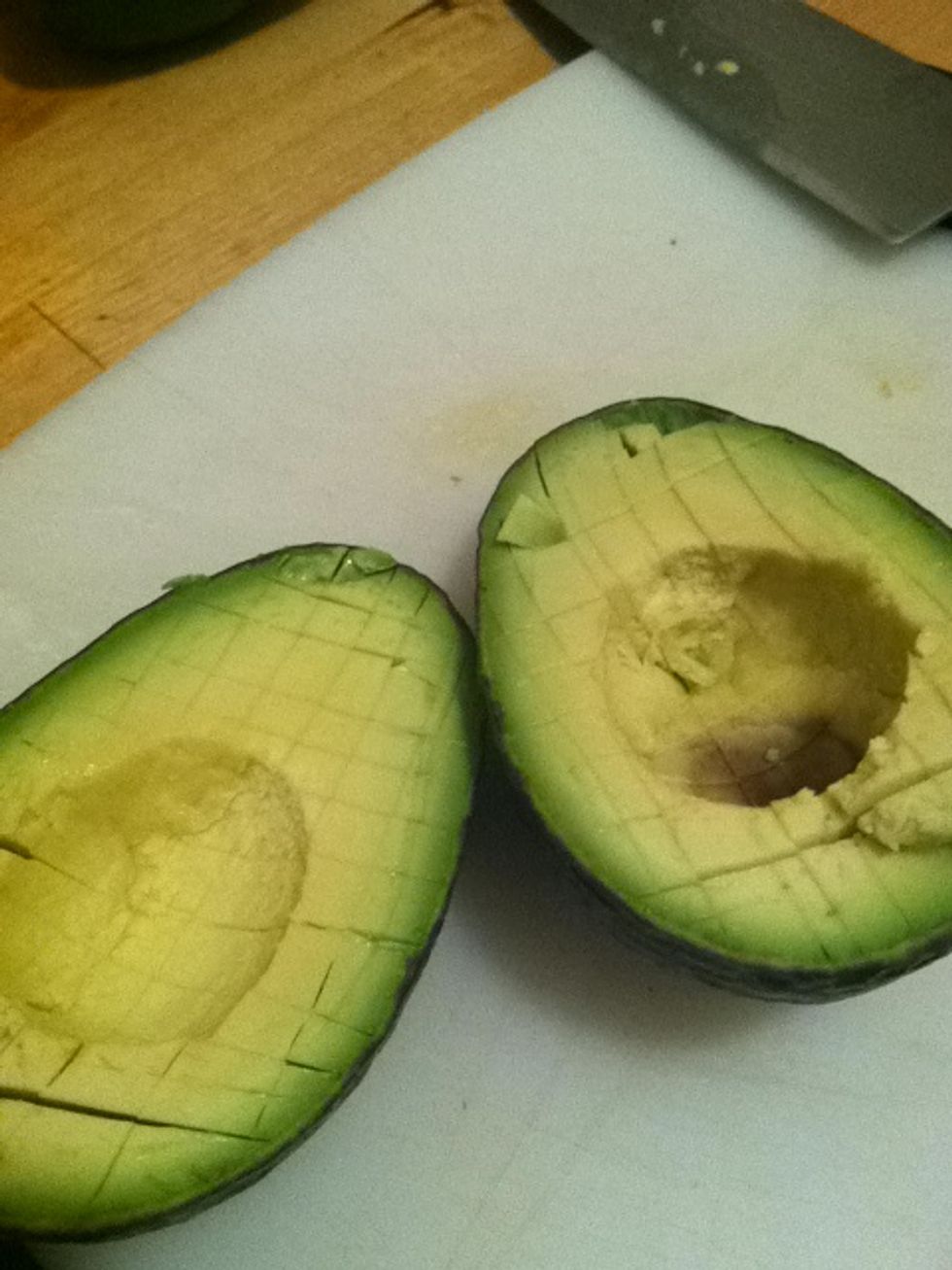 Now slice lines in it down to the outer skin. It should look like you drew a grid on it with your knife.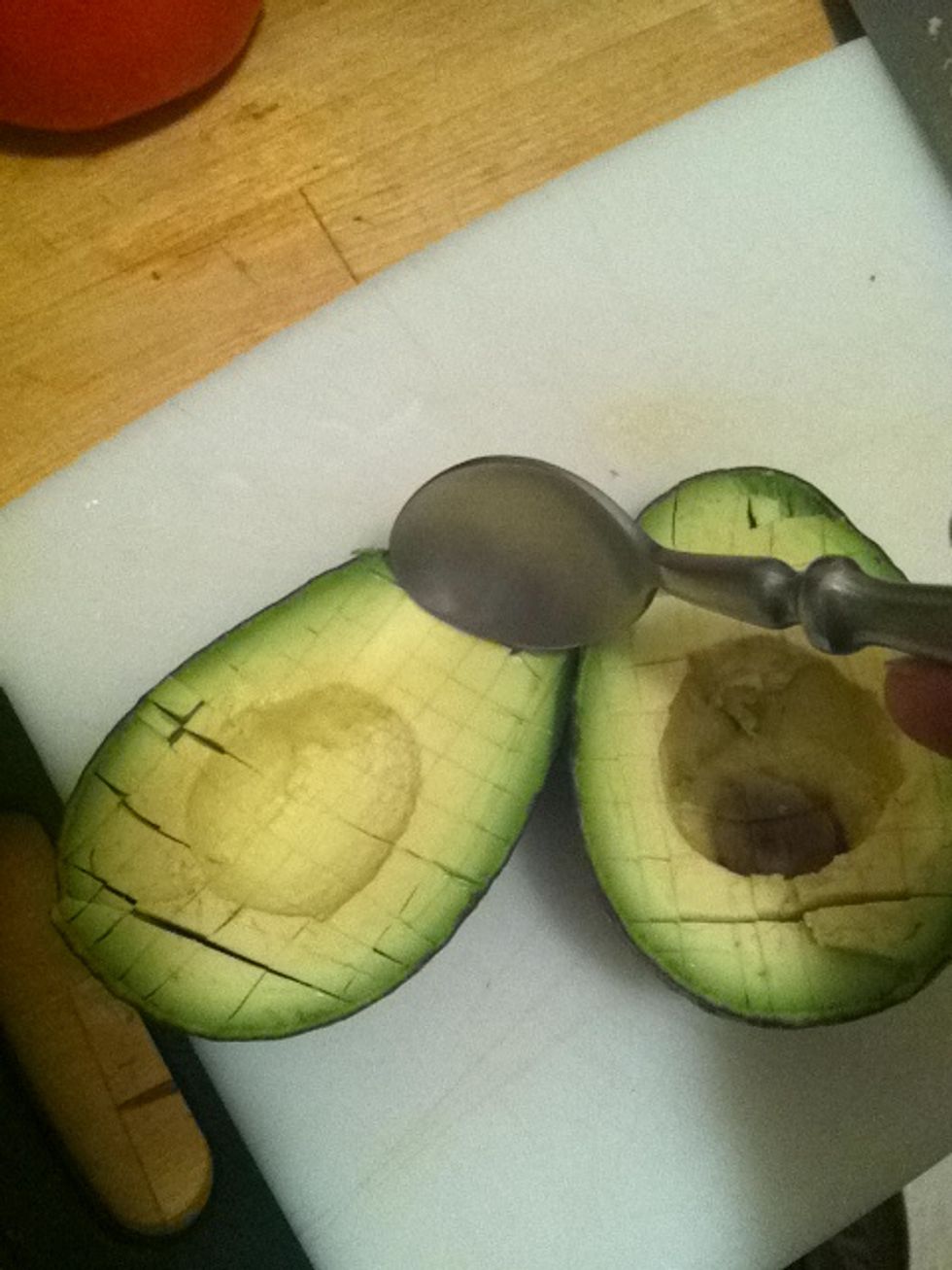 Using a spoon, dig out layers of avocado. The deeper or shallower you go the larger or smaller your pieces will be.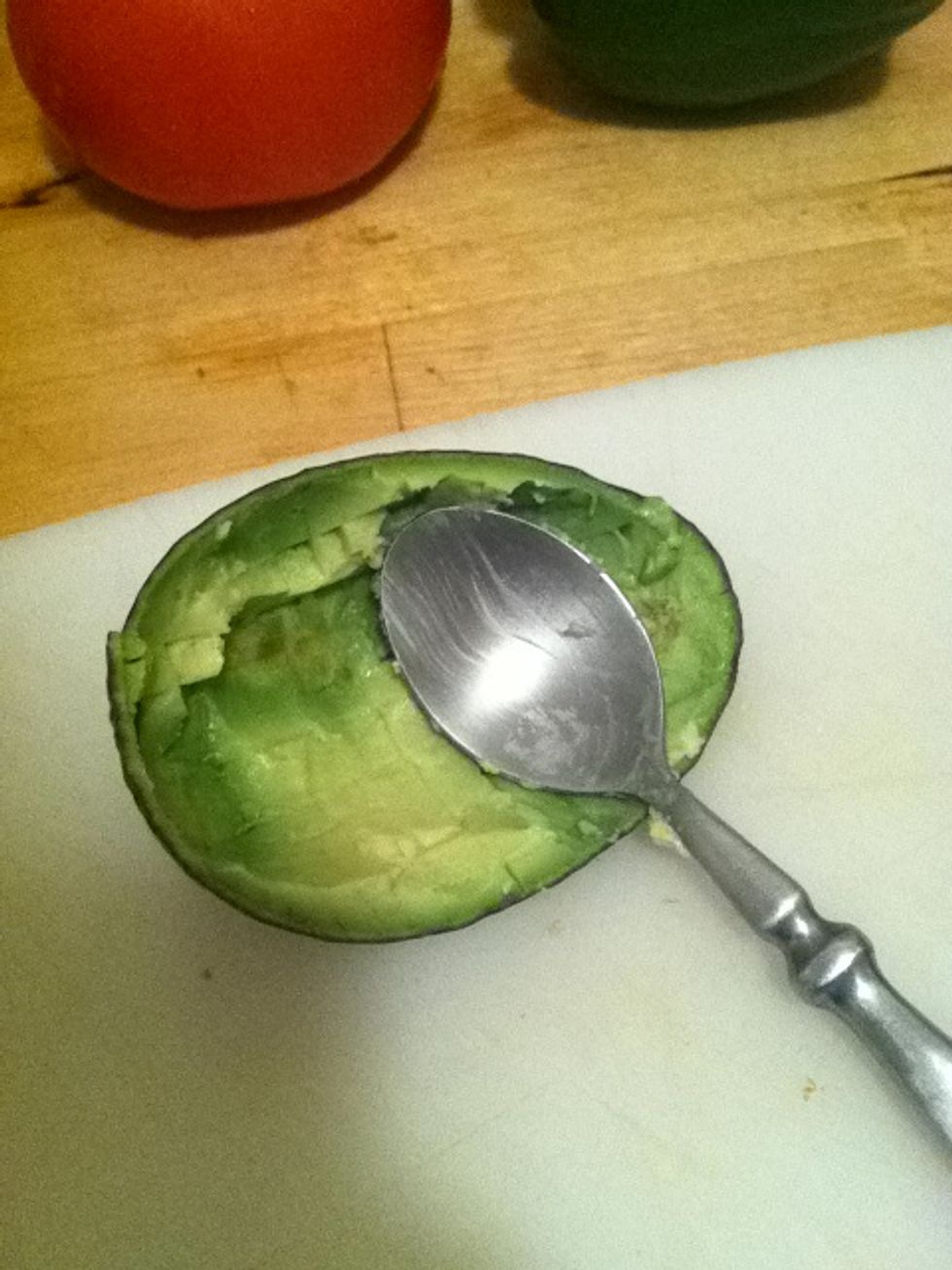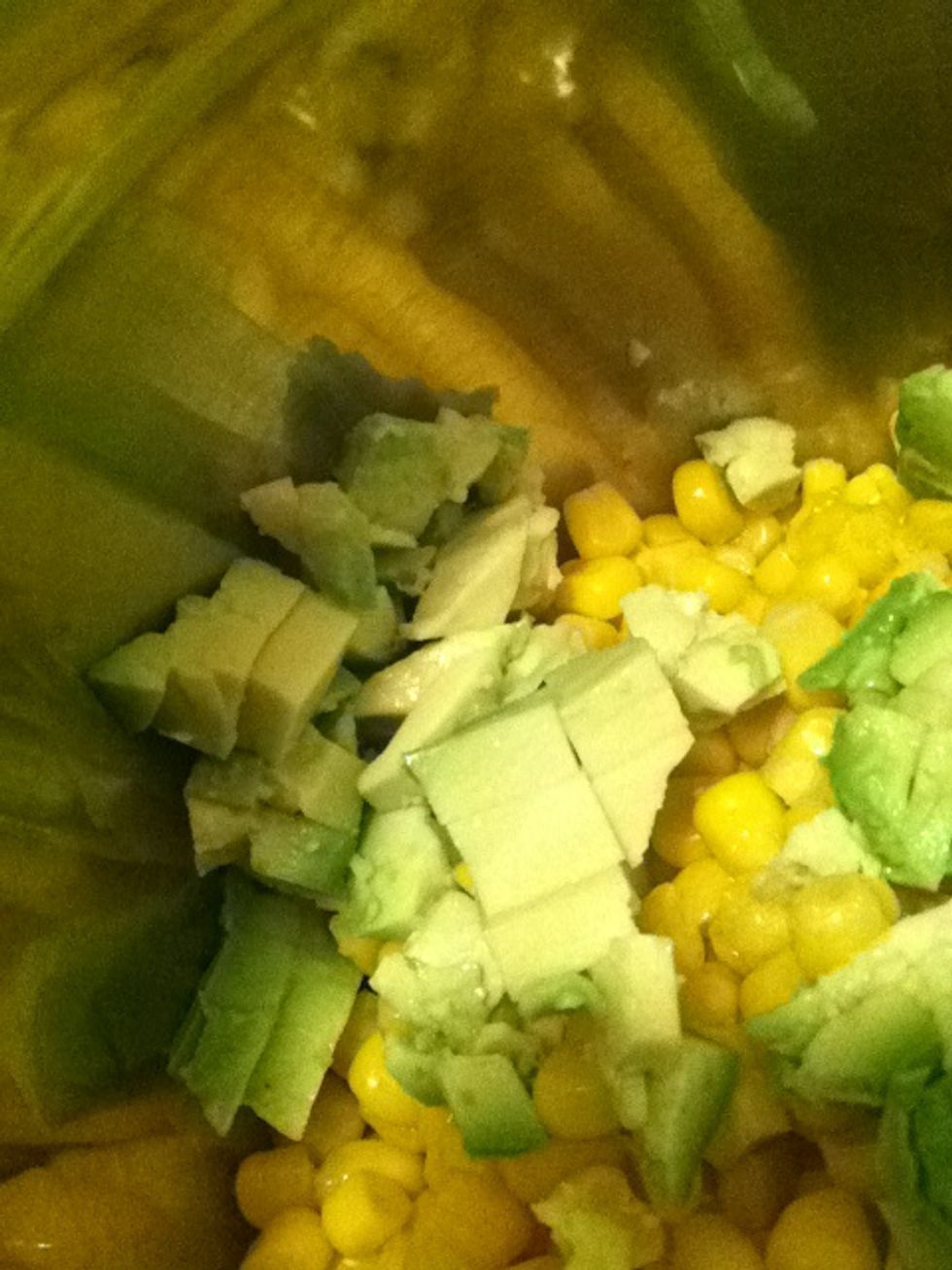 The creator of this guide has not included ingredients
George Murray
Outdoors stuff, bikes, wanna-be foodie. User experience / Interaction designer of Snapguide.