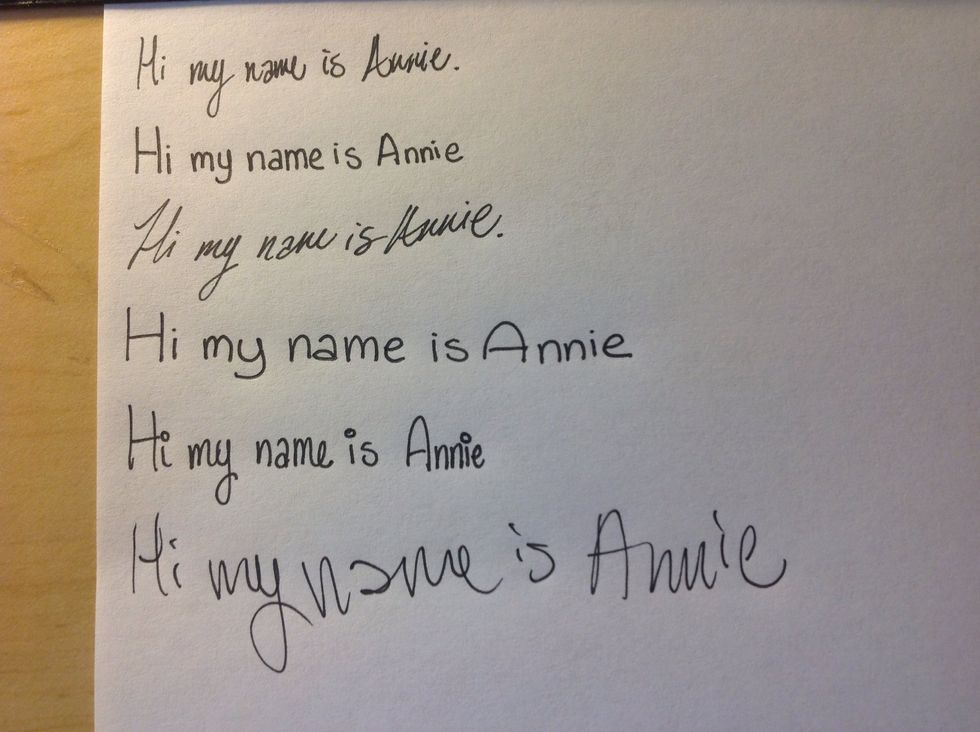 These are the handwriting styles I will be going over.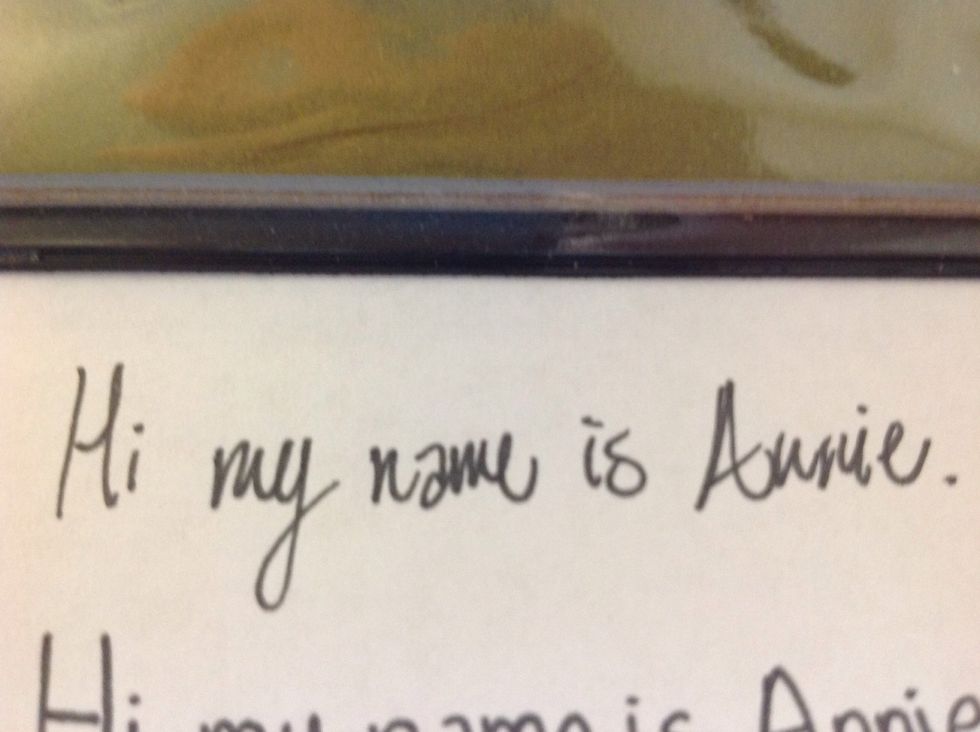 The first one I call "Sharp Messy". Cause it's sharp and messy.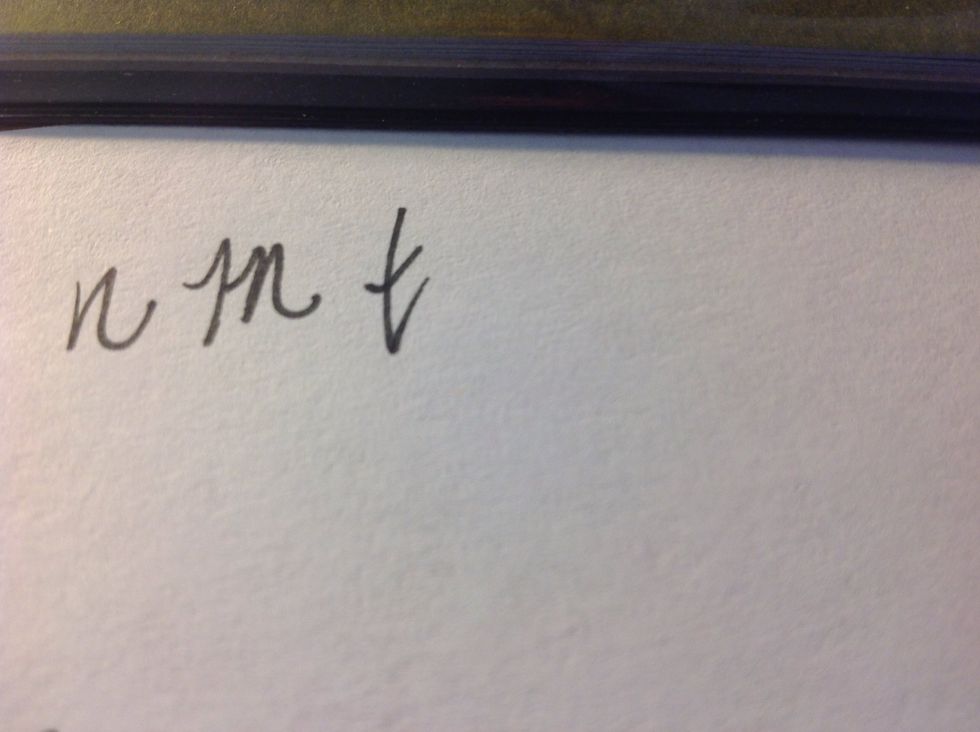 The letters that change art n, m, and t. The "t" has a hook, and they all have really sharp angles.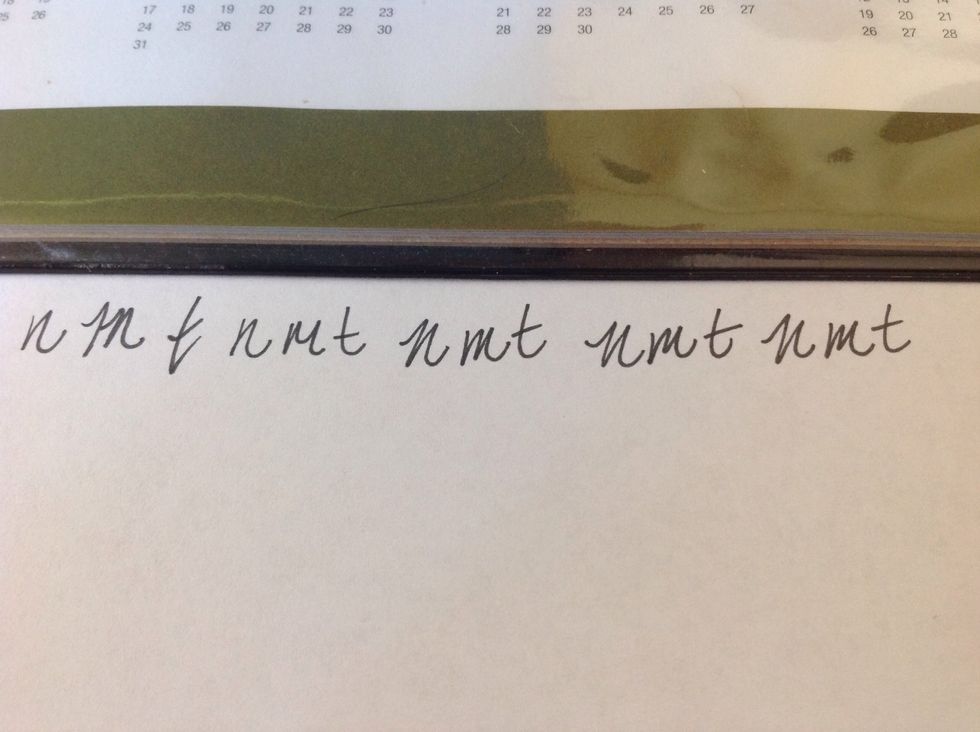 Repeat writing these.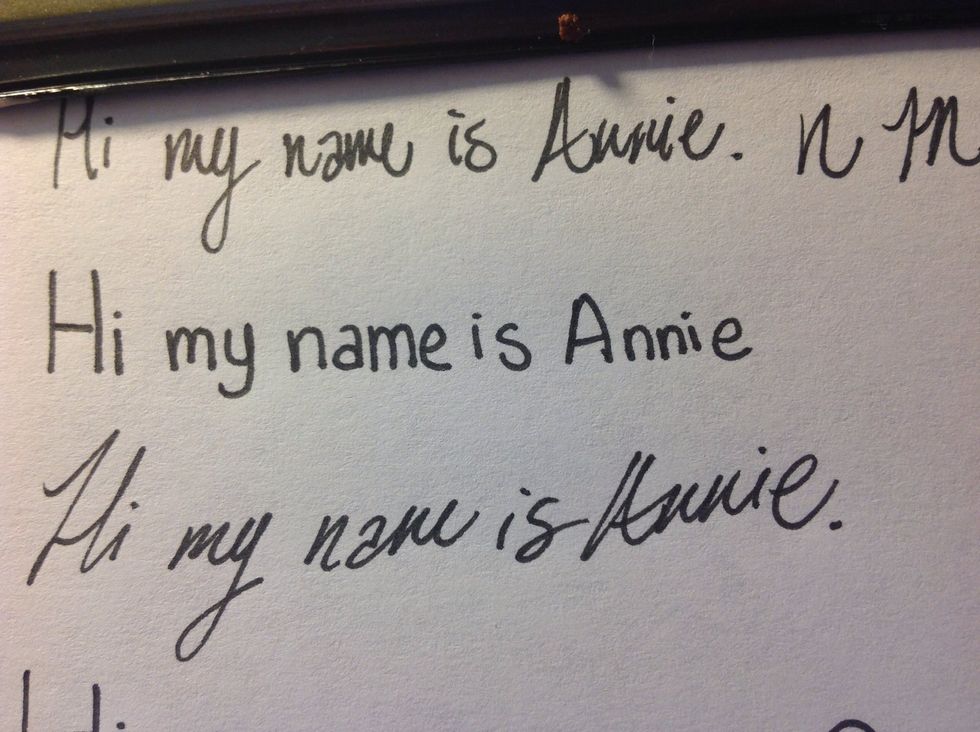 "Printed".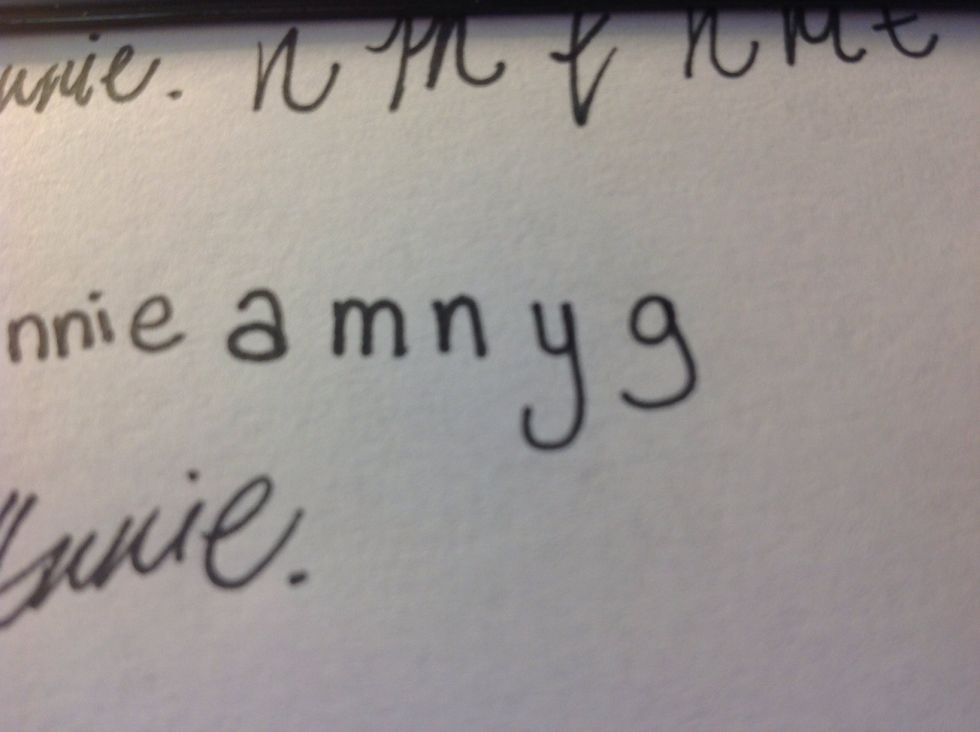 A,m,n,y,g. Repeat.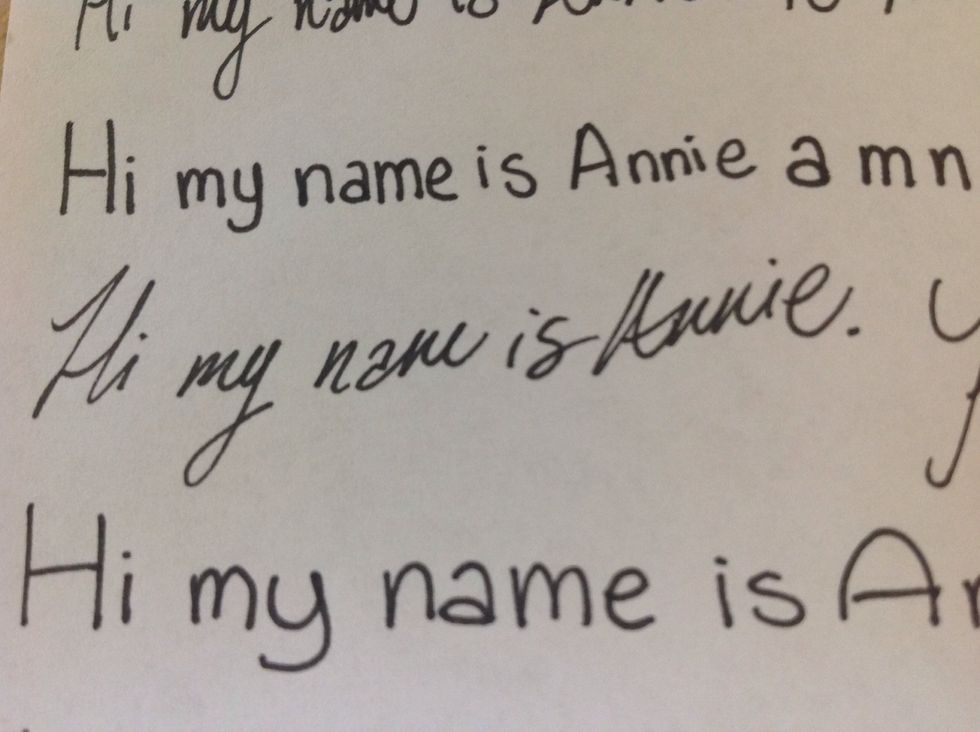 "Messy".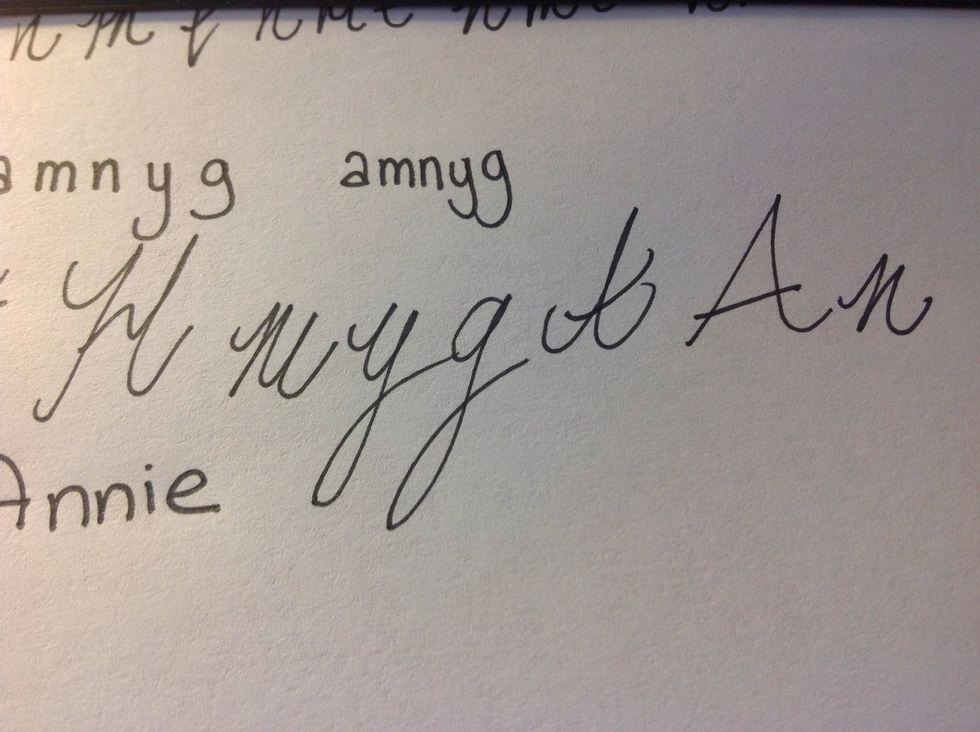 Basically "Sharp messy" but shaper and messier. :)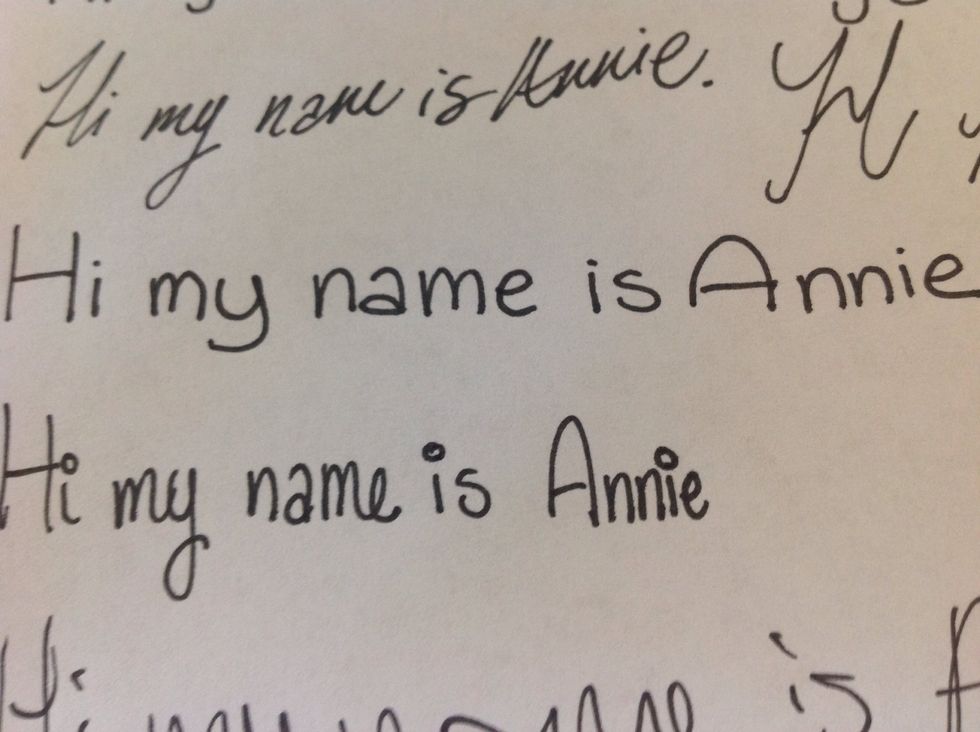 "Bouncy Little Girl".
I,y,g,n,m. Repeat.
Take this quiz: What does your handwriting say about you? http://www.buzzfeed.com/adamellis/what-does-your-handwriting-actually-say-about-you#3qh3hxx
The creator of this guide has not included tools