How to detoxify while you retoxify
Balance out the evils of alcohol with a swift dose of fresh Cucumber Mint Lime and Cilantro juices. Top if off by pouring the drink into an ice cream machine to create a great summer cocktail.
22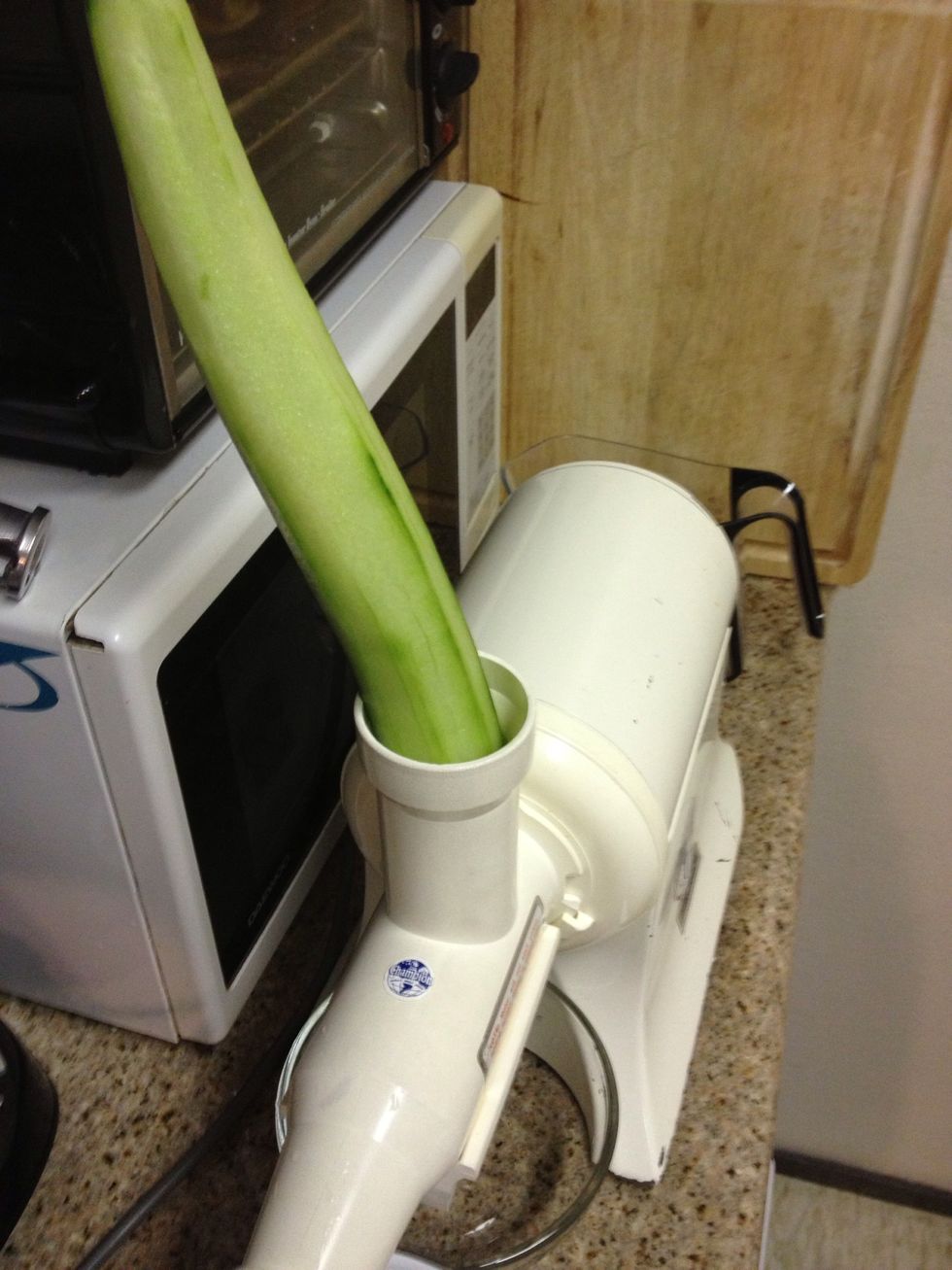 Cucumbers are made for juicing! Peel it first, the skin is a little bitter and since this wasn't organic I didn't want the pesticide load. Cucumbers are high on the dirty dozen list!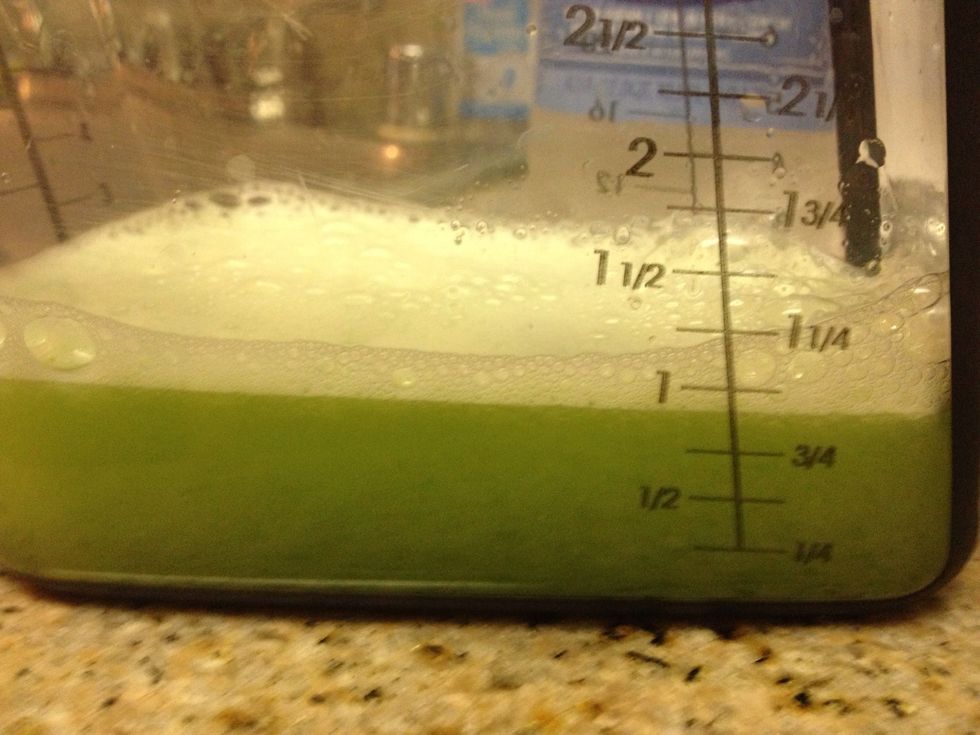 1 cucumber made almost a cup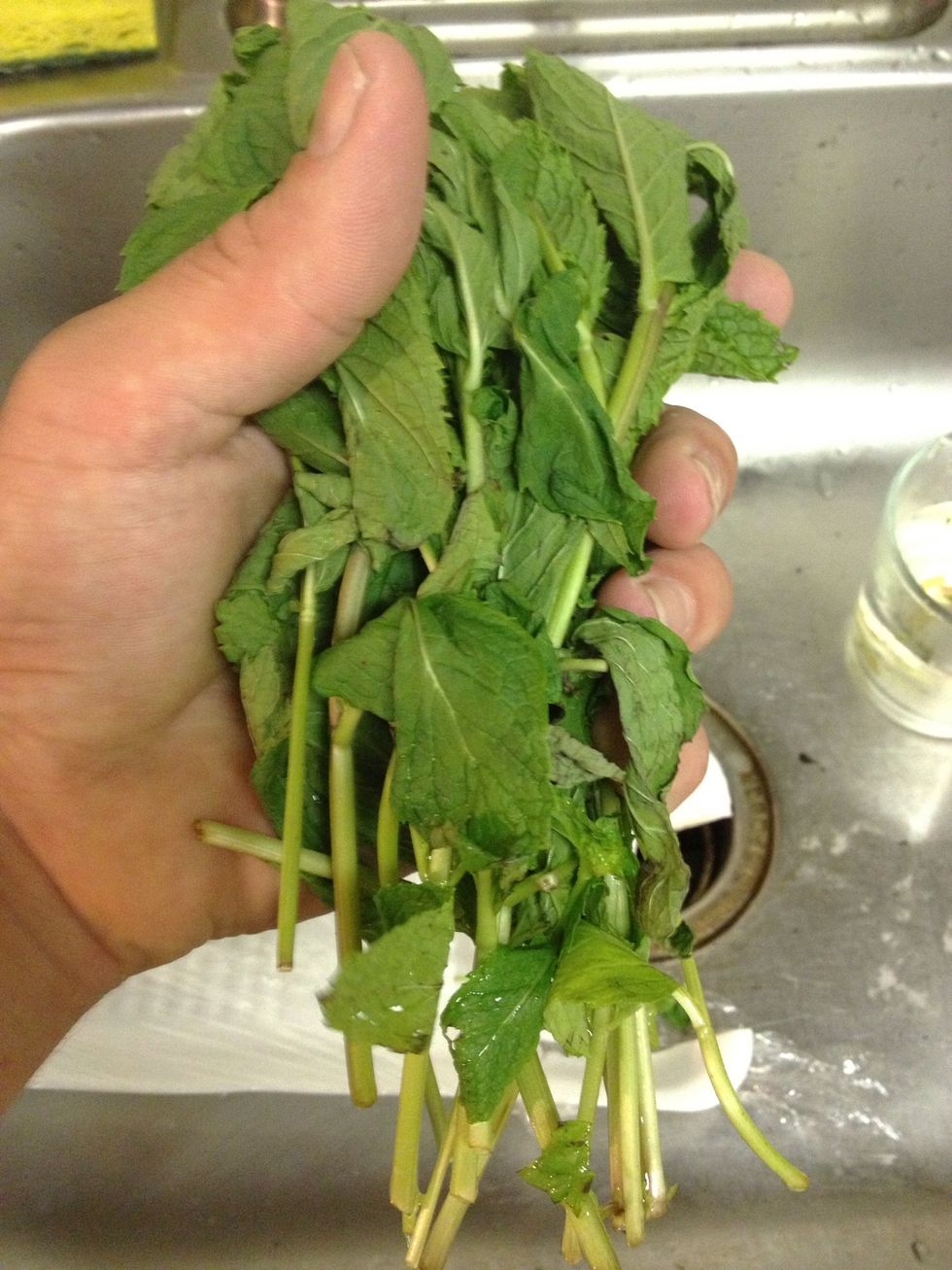 Juicing is a great way to use old vegetables/ fruits/herbs that are past their freshness. I'm using a bunch of old mint about 1 cup.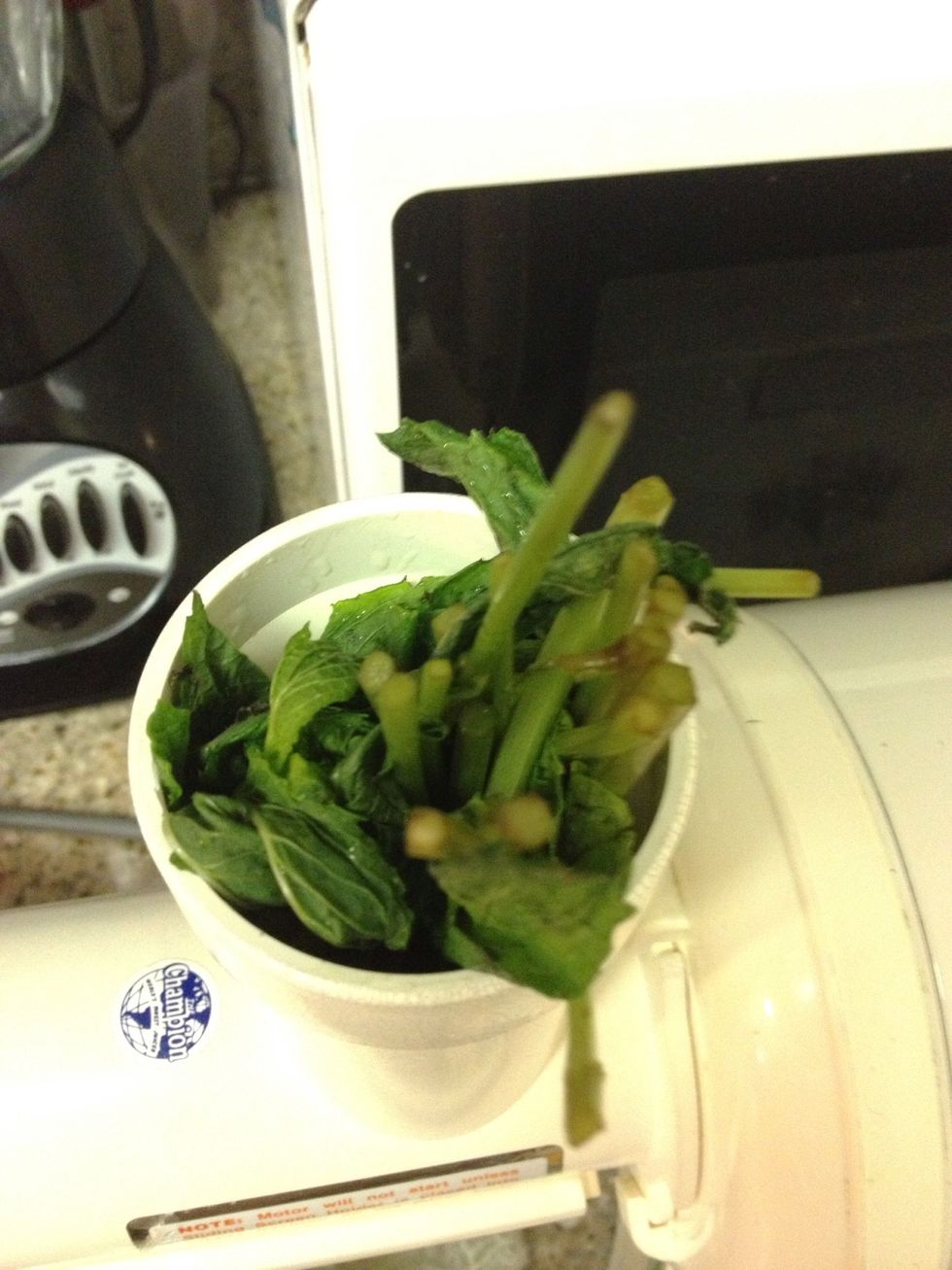 Stems and all down the chute.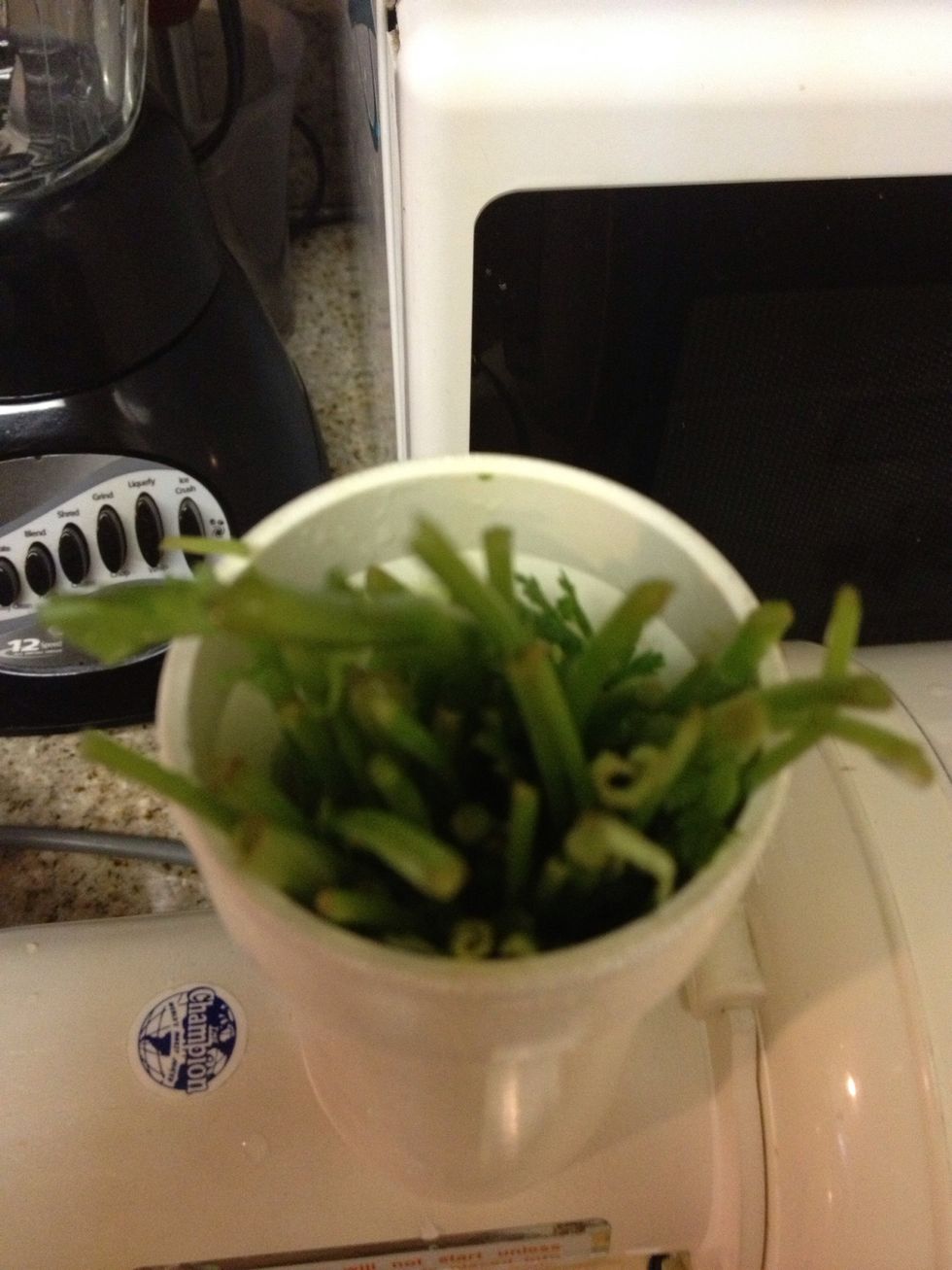 I also juiced the stems of one bunch of cilantro. Cilantro stems are great! Never toss them, the flavors just as potent as the leaves. blend, chop, or juice them up!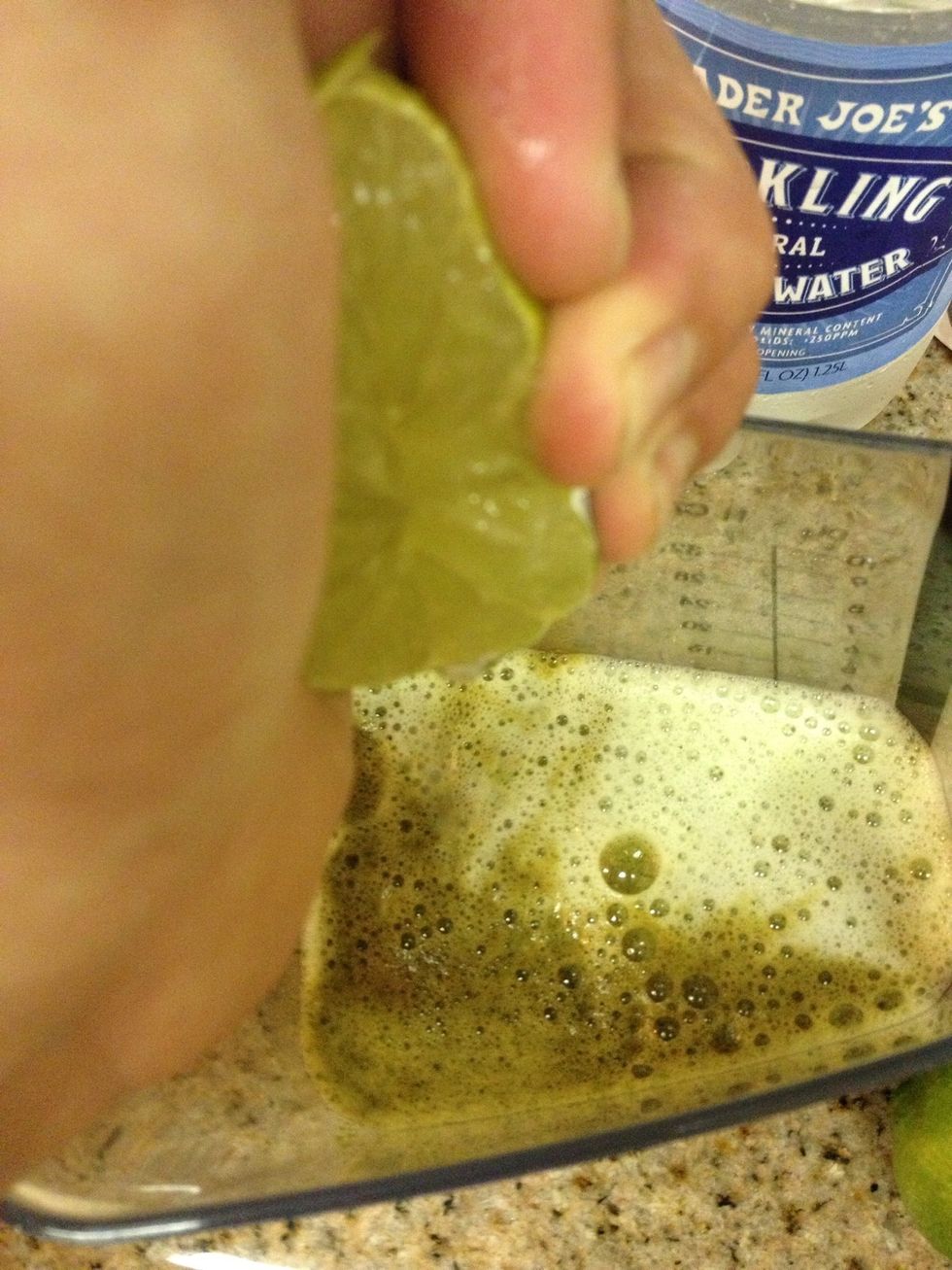 Add the Juice of 2 limes.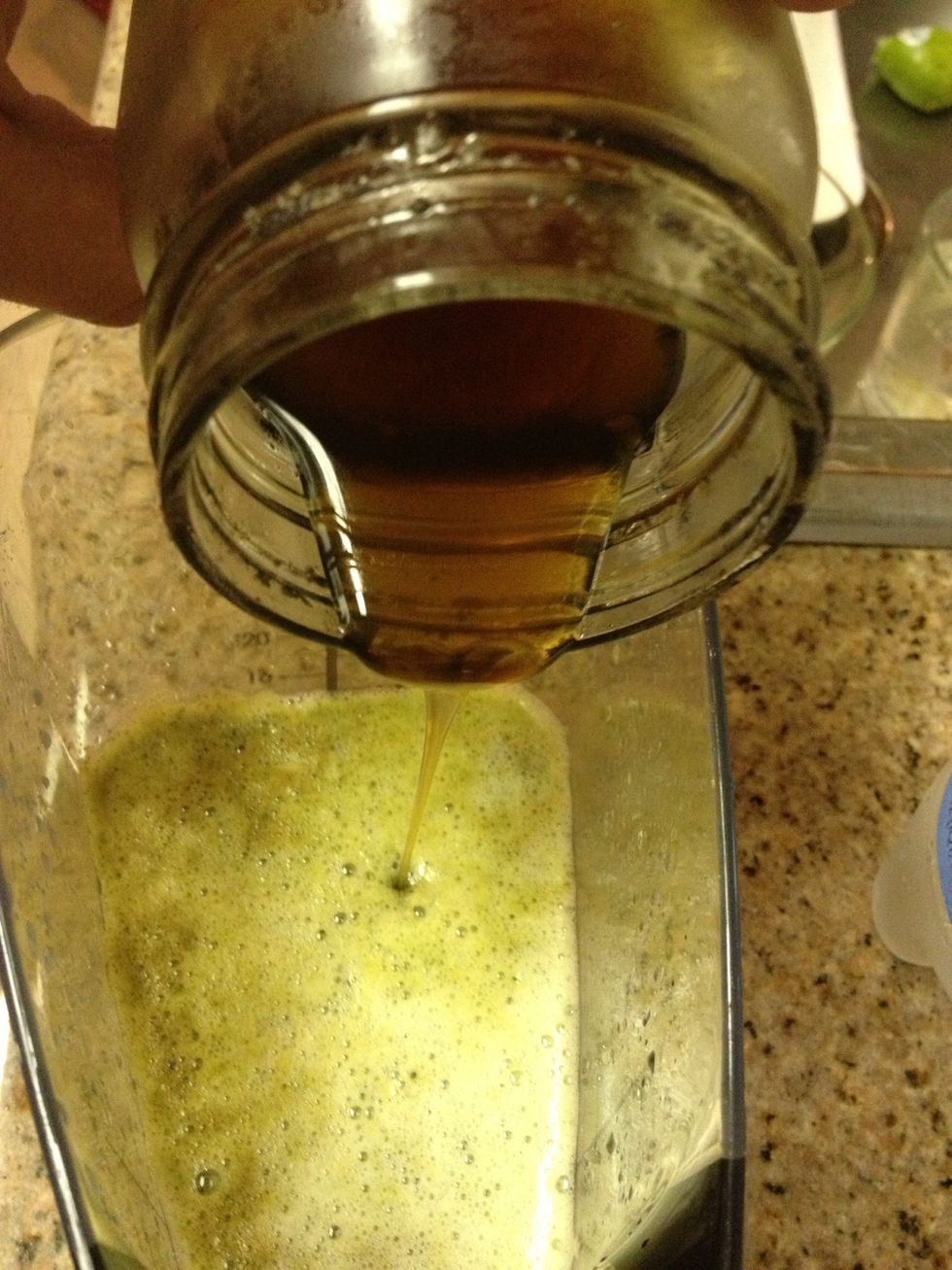 Sweeten to taste. I used 2 tbsp green tea simple syrup, agave syrup would work or even stevia, it just needs a little sweetness.
Now for the retox, I added 3/4 cup tequila blanco.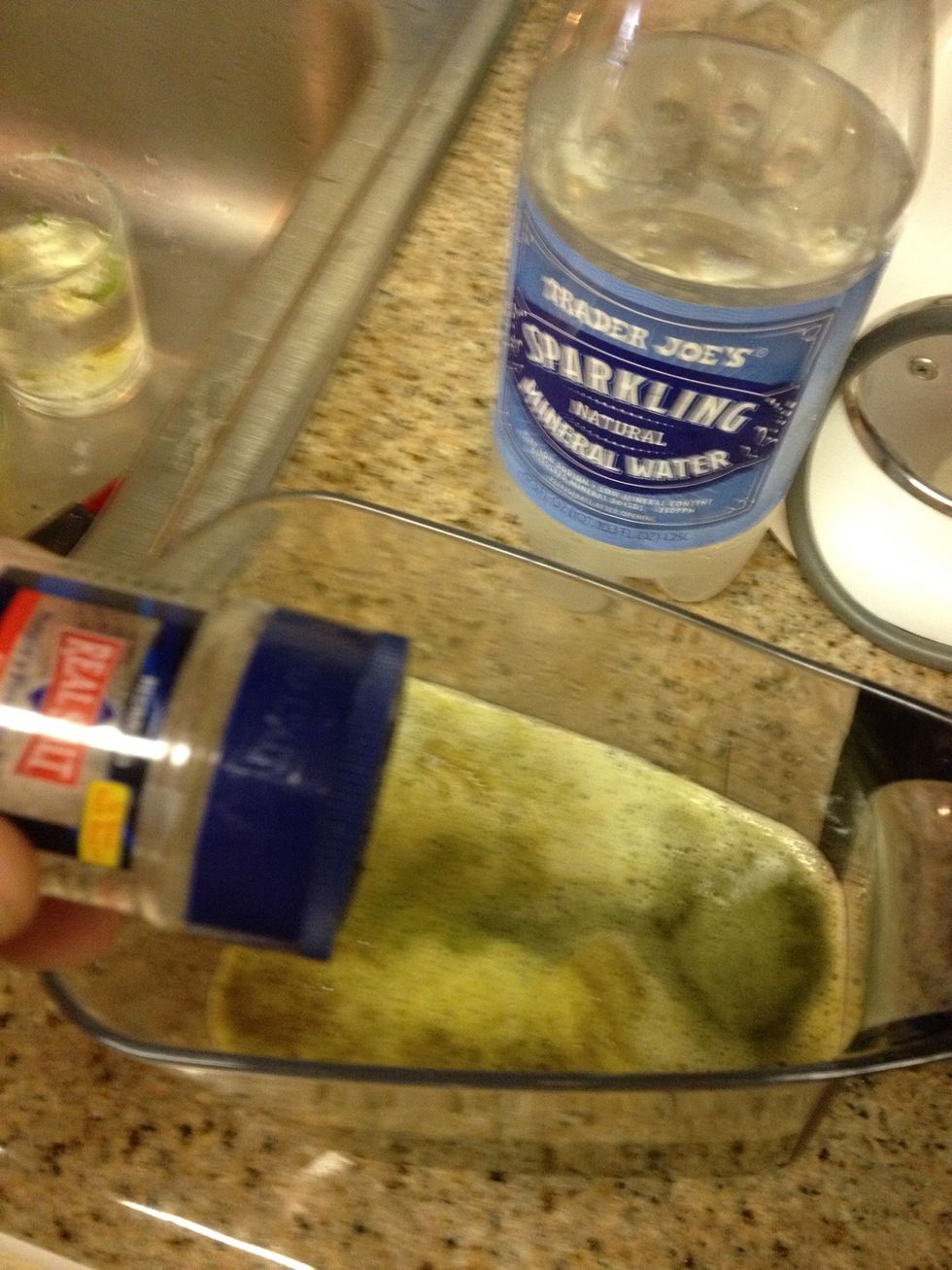 Dash of salt.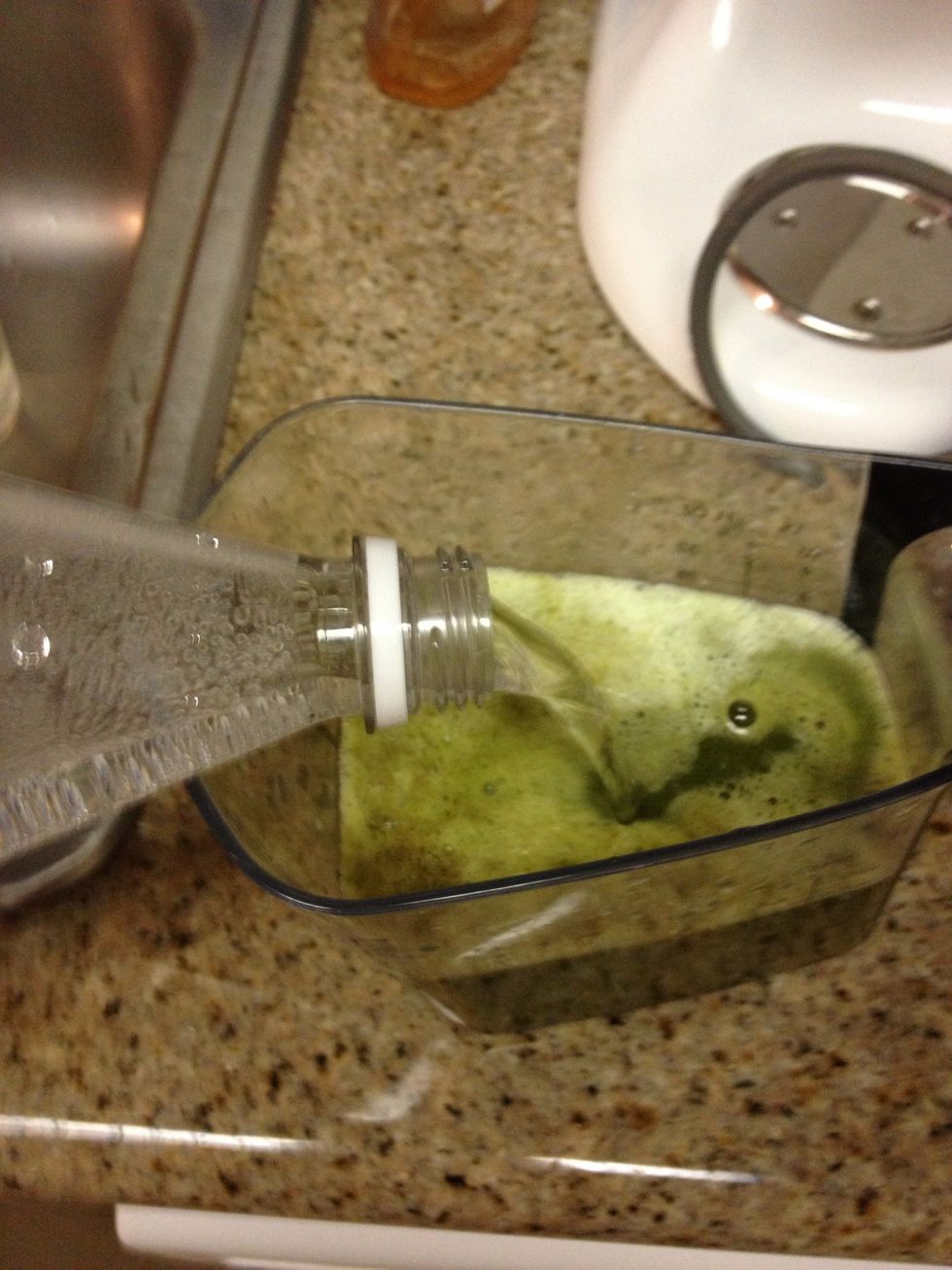 Club soda to taste.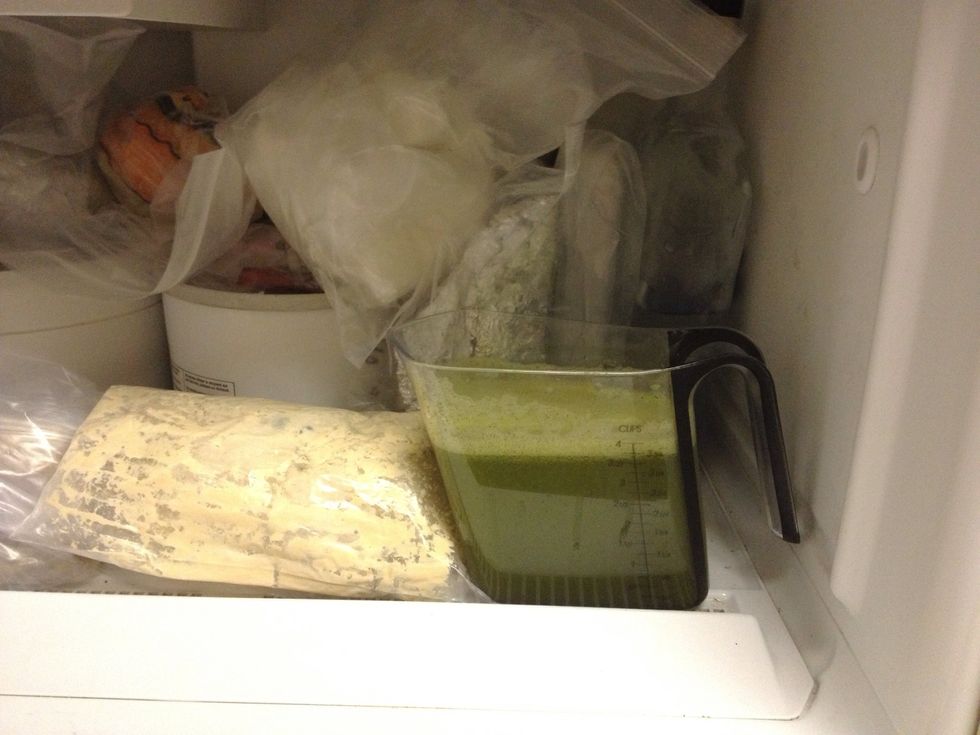 Chill for 30 minutes this recipe makes 4 cups/ 4 drinks.
I took it a step farther and poured it in an ice cream maker.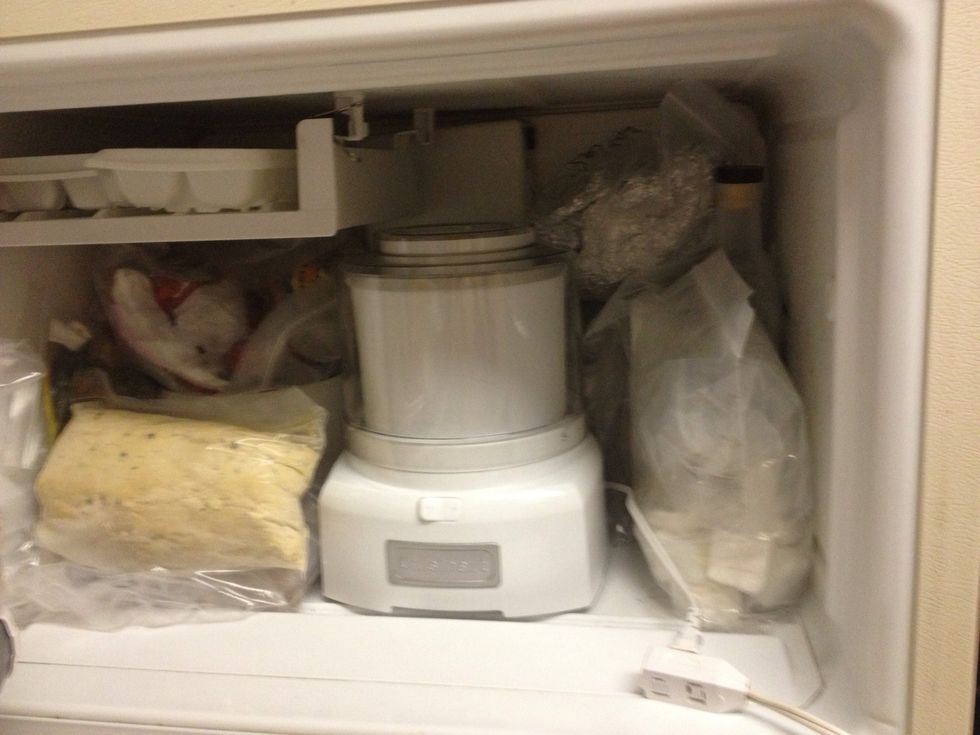 Throw the whole unit in your freezer until it sets up a bit ~20 minutes.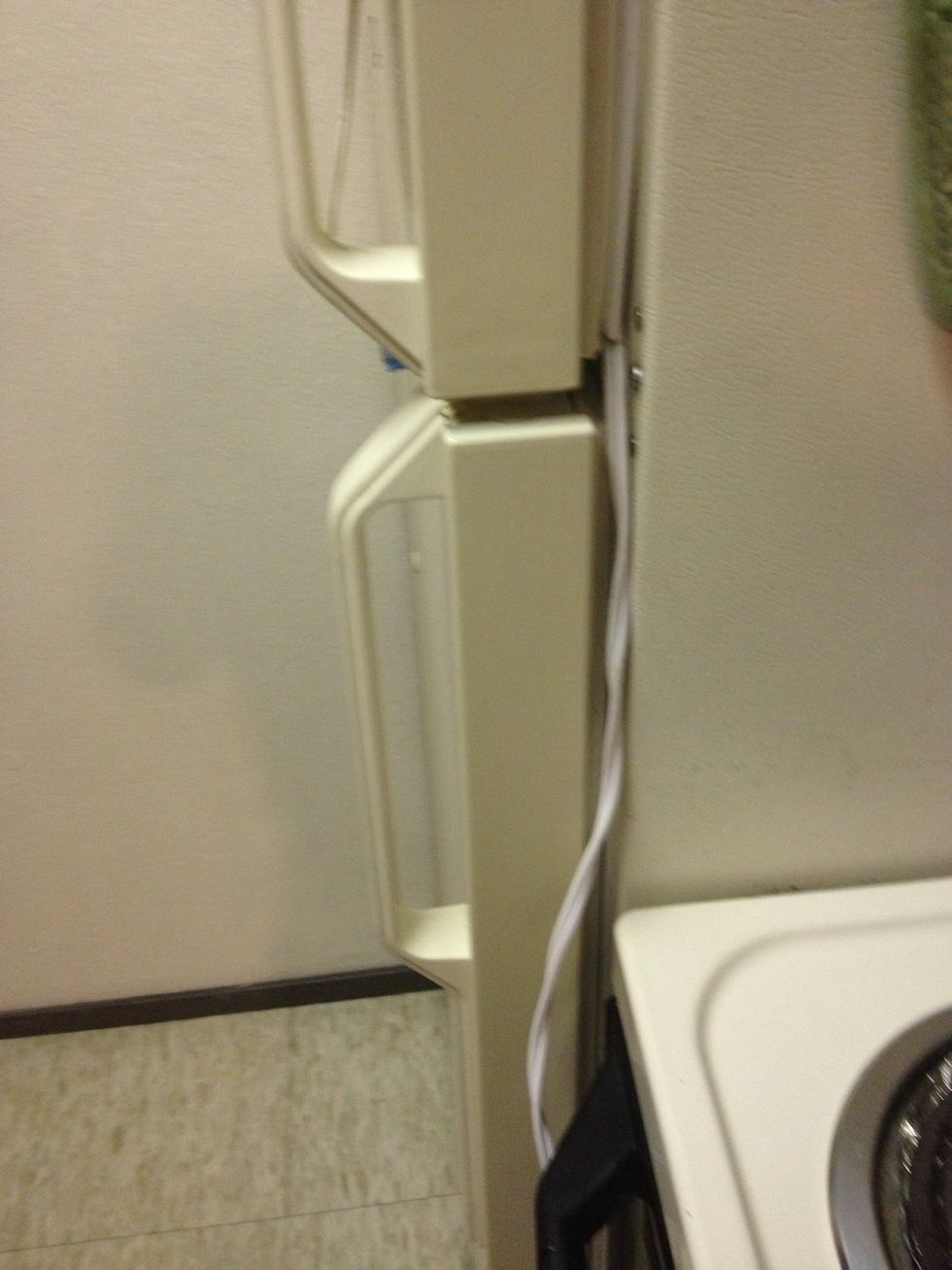 Close the freezer. Use a thin extension cord to keep the seal good.
After 20 minutes its a nice slushie consistency
Salamati
1.0 Cucumber
2.0 Limes
2.0Tbsp Simple syrup
3/4c Tequila
1.0c Mint
1.0bnch Cilantro stems
1.0c Soda water
1/2tsp Salt