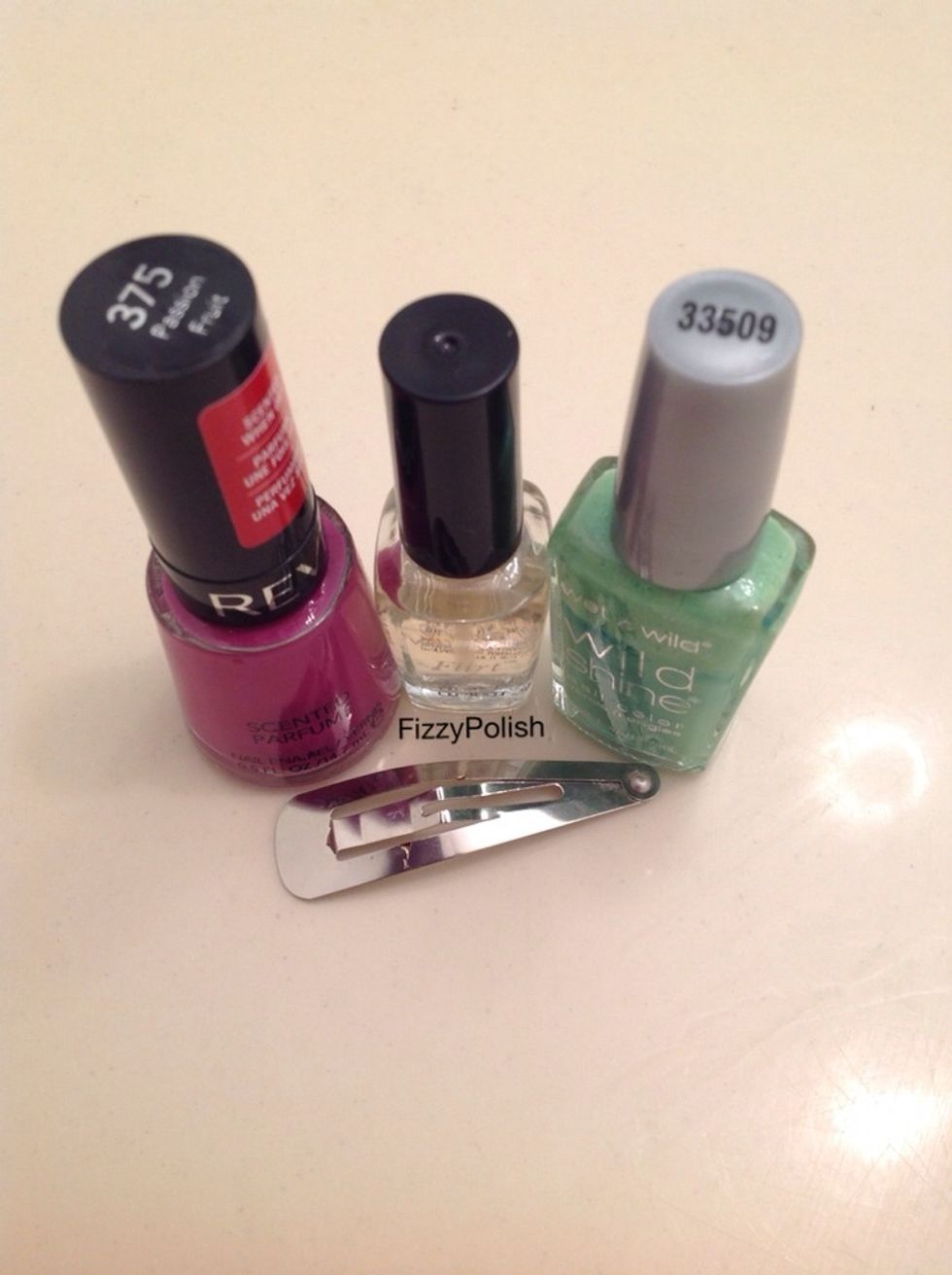 Supplies: Nail polishes, clear polish, metal barrette where plastic fell off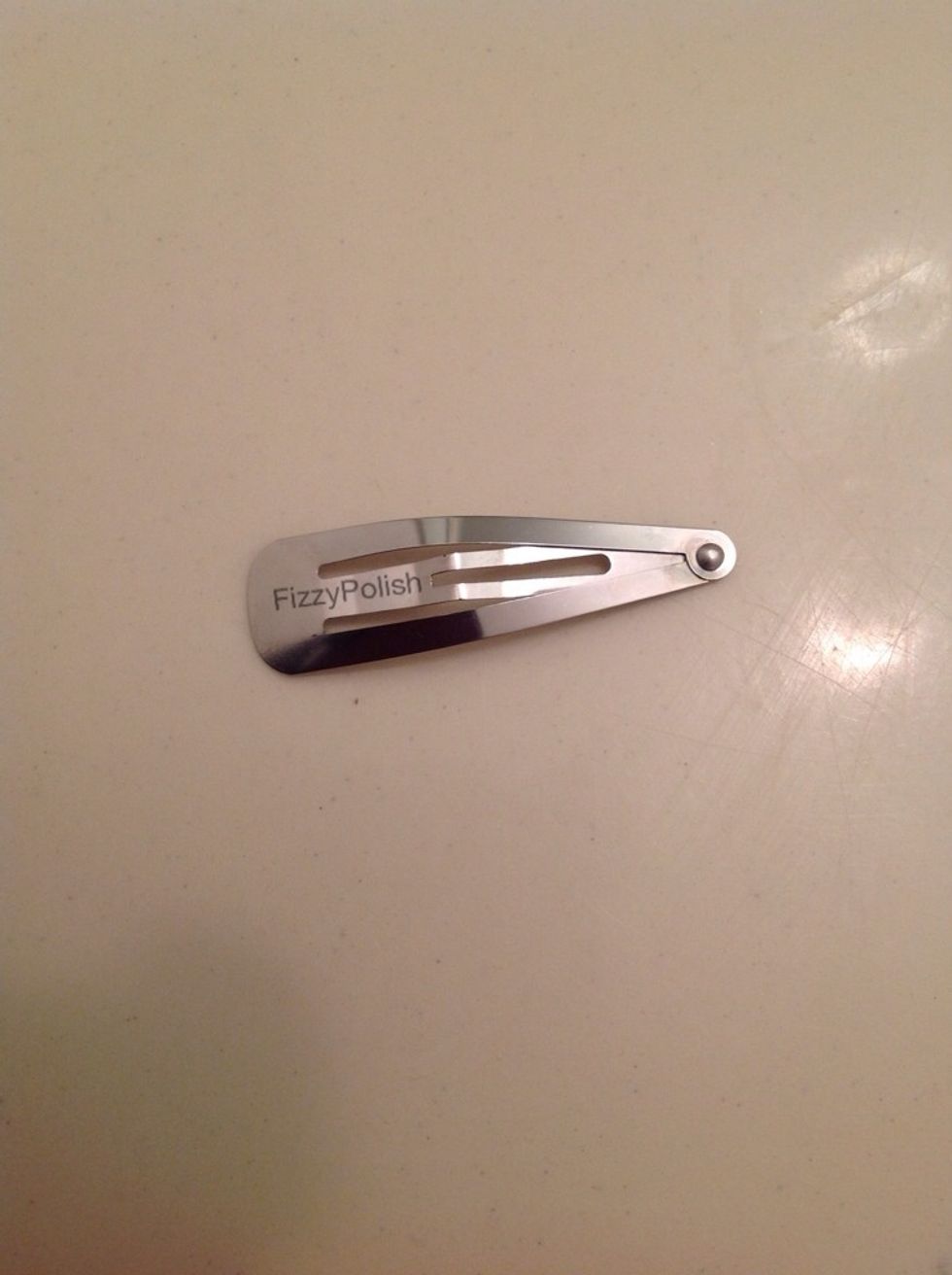 Soak the barrette in salty warm water to get the plastic off.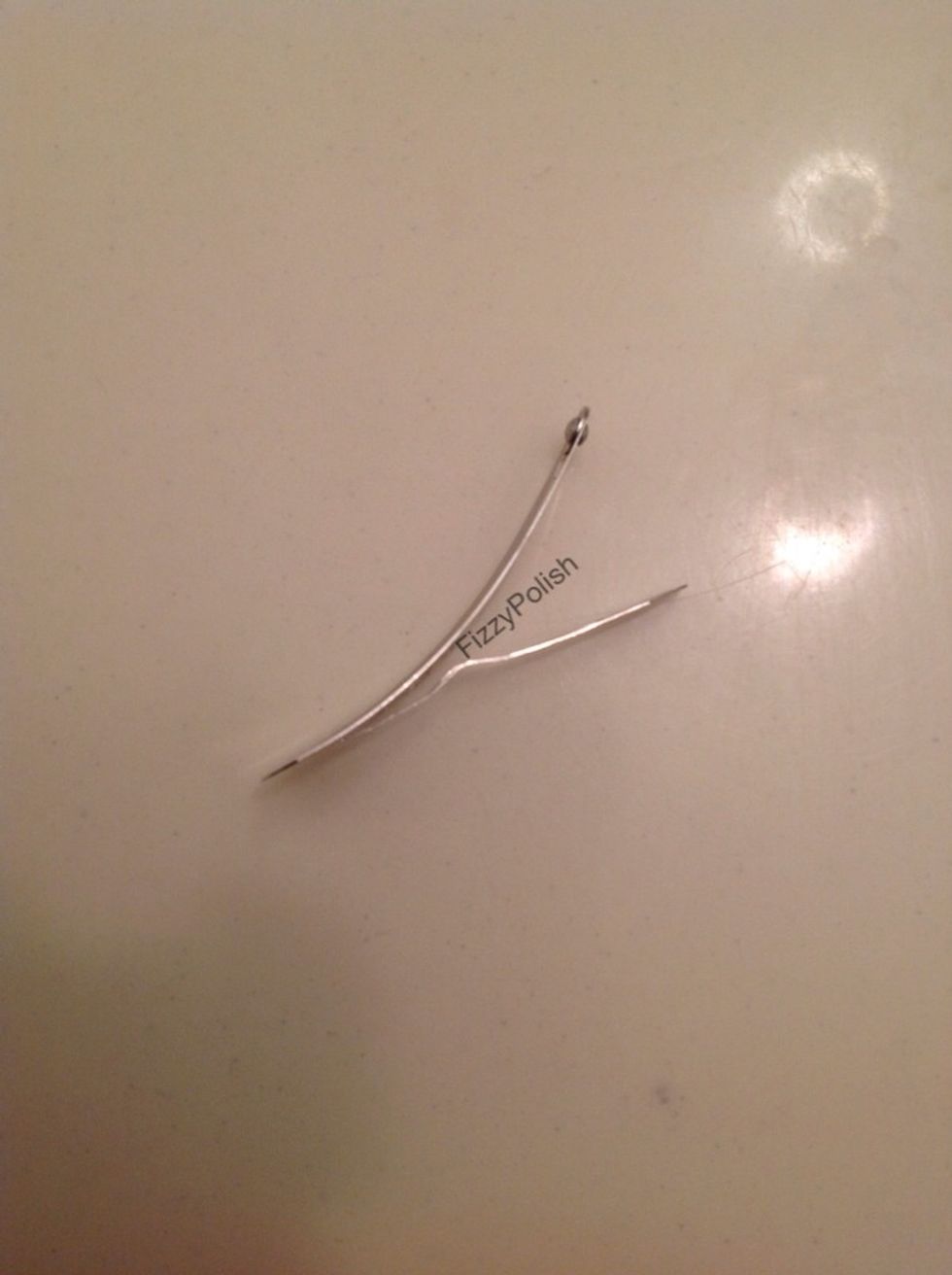 Open the barrette, so you can hold the bottom while you paint it.
Paint on your first color.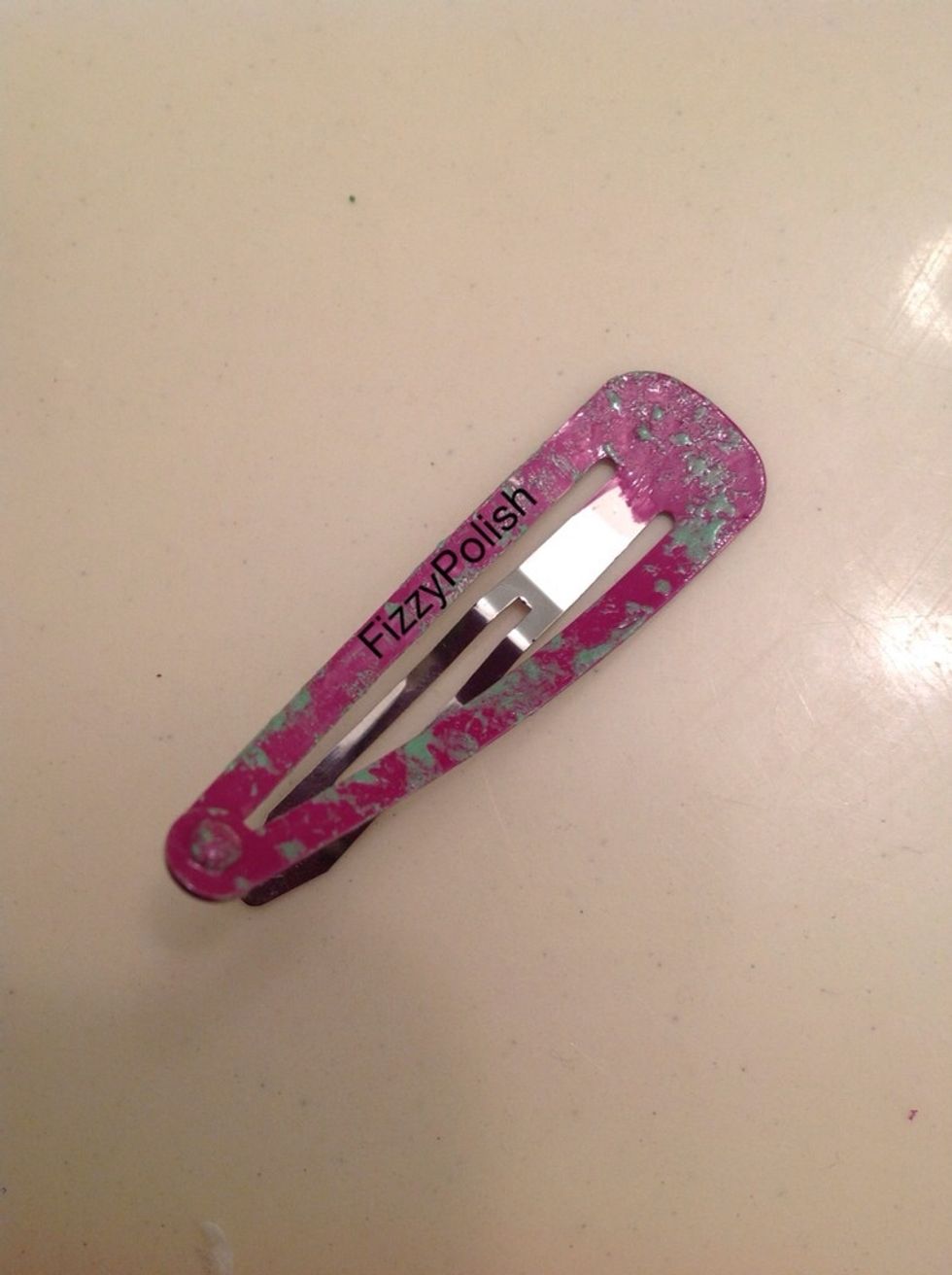 Add the decorations after the first layer is dry.
Paint on a top coat and wait a day before using it, otherwise you will make a thumb print in the polish.
Hope you liked this DIY. Please follow my blog, fizzypolish.blogspot.com
Nail Polish
Barrette
Clear Polish