How to design sixteen summer shorts in ten steps
Design Sixteen Summer Shorts in Ten Steps
Pick an idea to design first. Then get those colours (pens and pencils) and the paper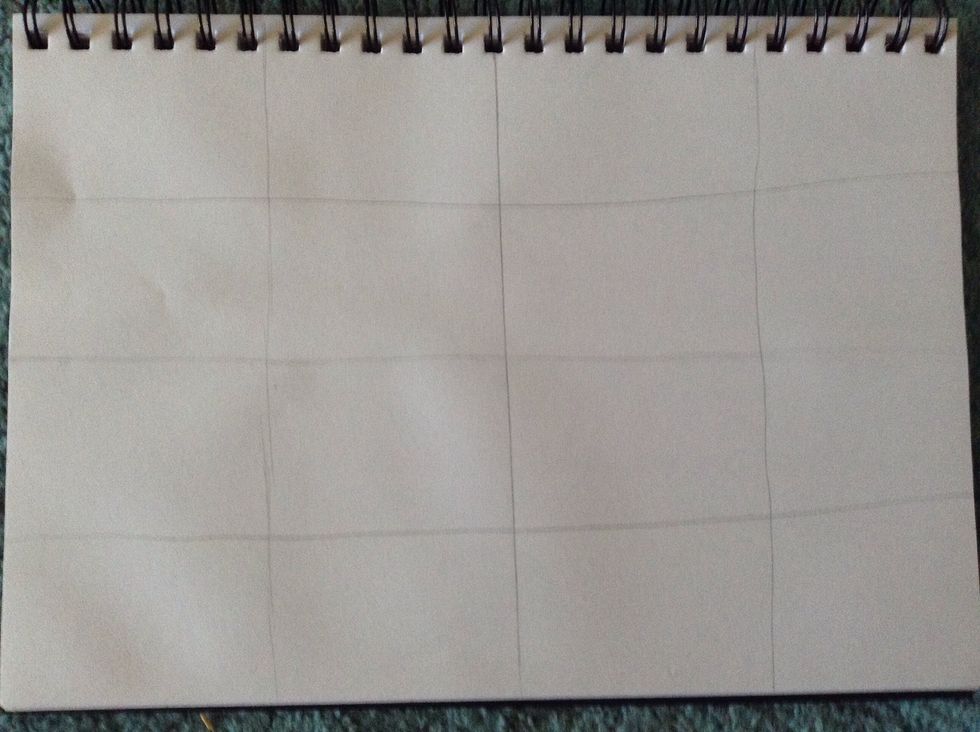 Divide your page into sixteen sections and pick one to start in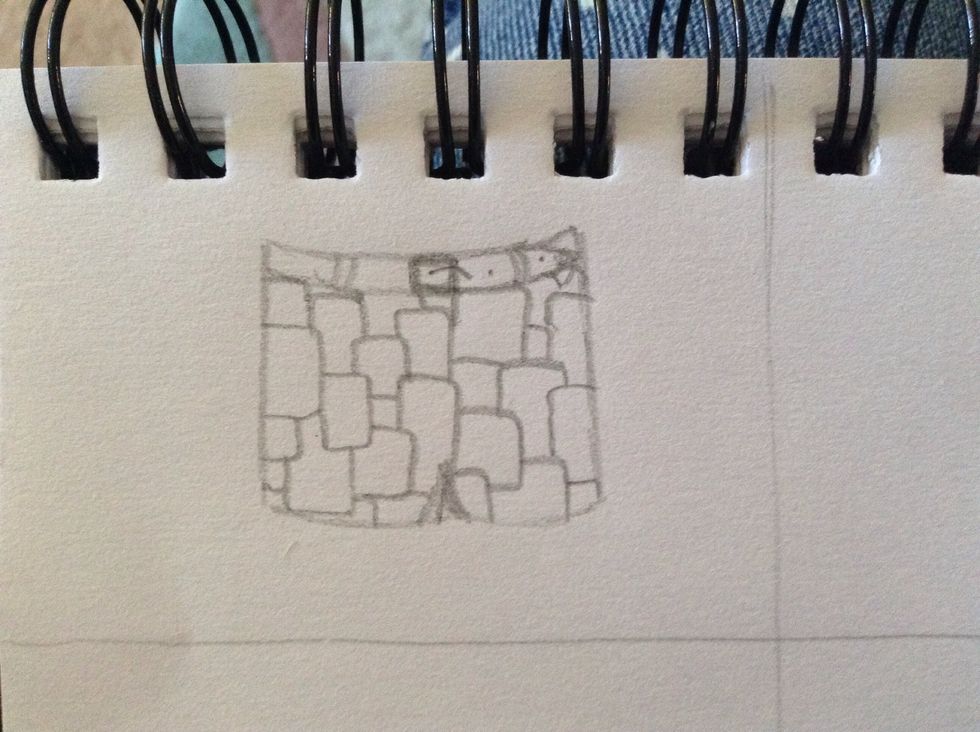 Draw your first garment however you like and add a pattern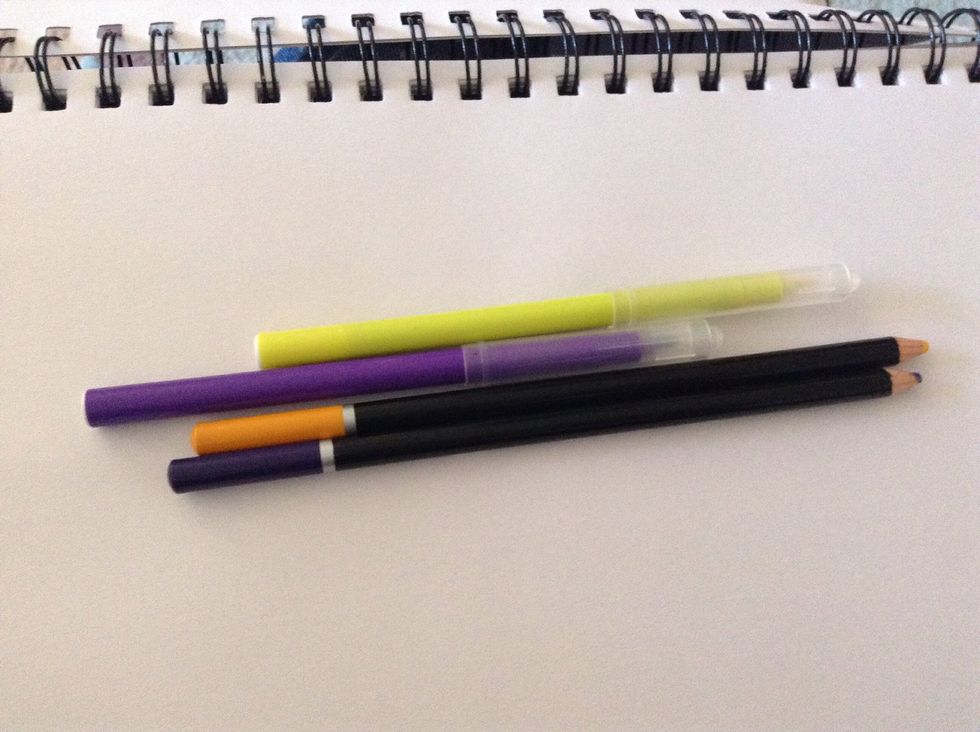 These are the colours I'm going to use for my shorts. You can pick any colours you want but I recommend using colours that are opposite each other on the colour wheel (e.g red and green)
Colour in a few parts of the patterns with the purple pen and they CAN'T touch.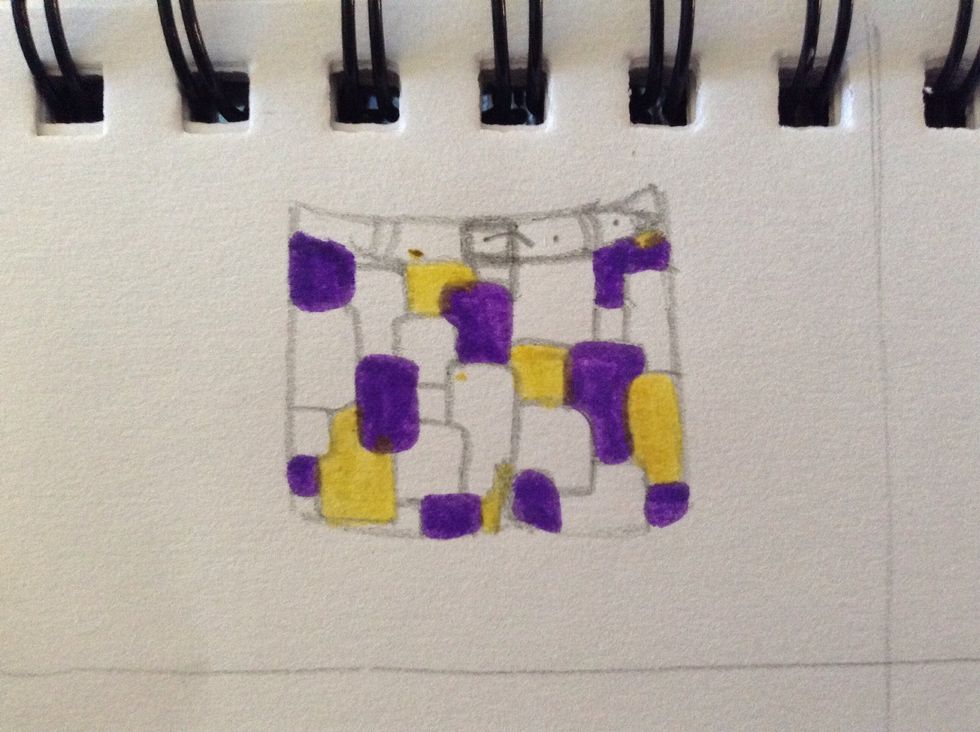 Then repeat the last step with the yellow pen. (BTW, if you can see the splodges of yellow on the purple then don't worry as it is only a design)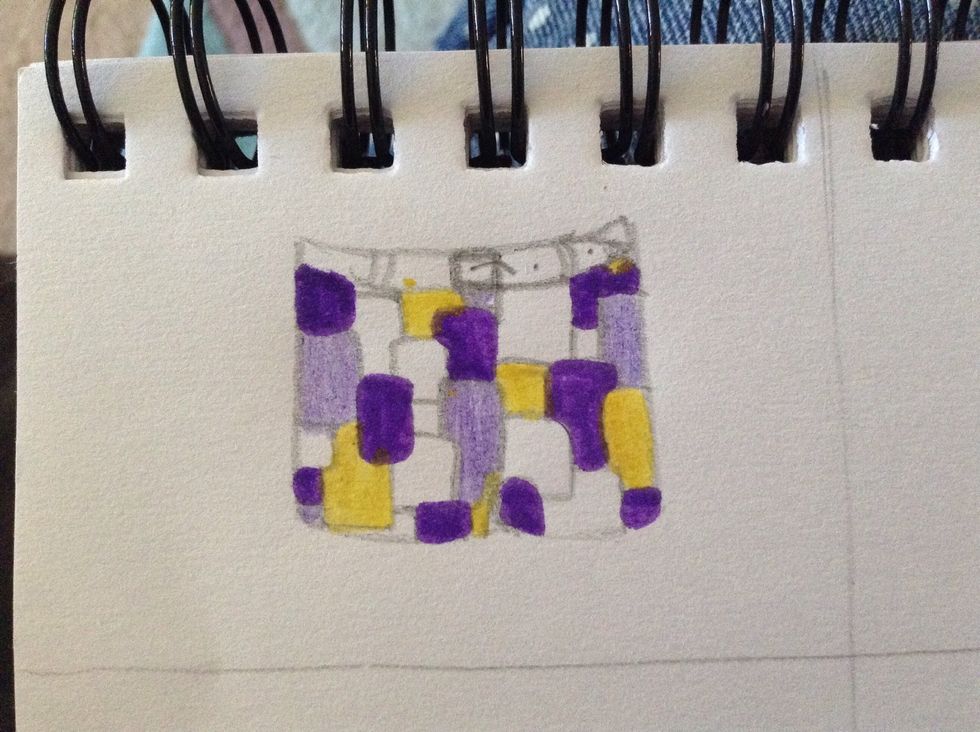 Then do it again with the purple pencil. And again with the yellow pencil but leave a few spaces blank.
Now I'm going to use a red pen on the blank sections of the design.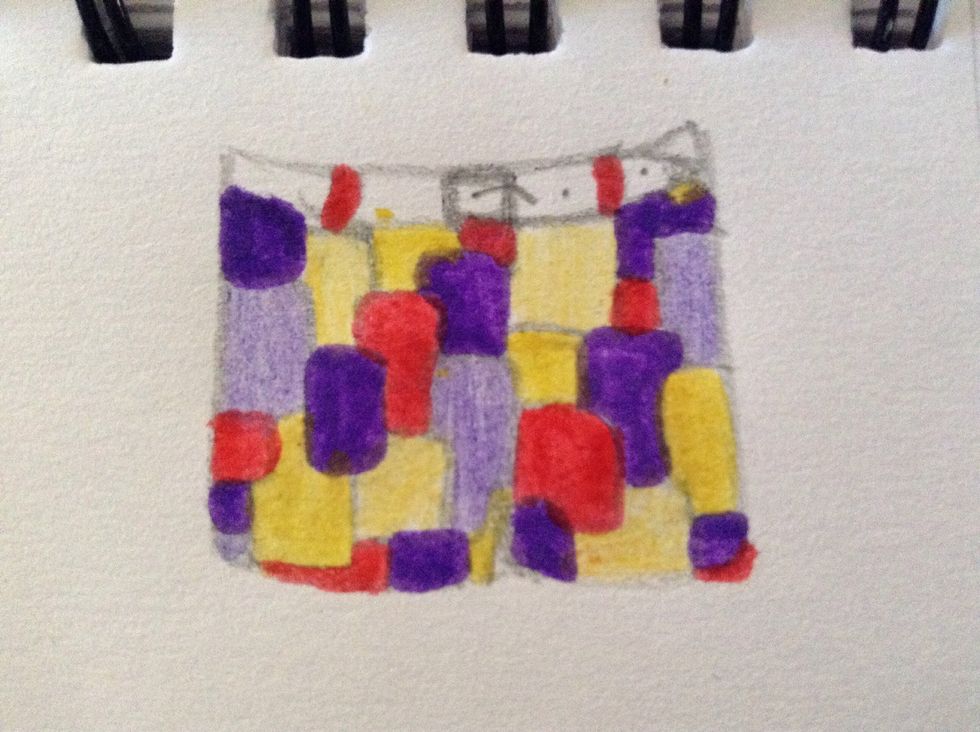 This is the finished design... well, almost! Don't forget to colour the belt hoops red!
Colour in the belt (black) and then you are finished! Now you can design more summer shorts to fill the other fifteen sections. Then, show off you designs!
Paper
Pencil
Colouring pencils
Colouring pens
Inspiration
Ideas