Get ur supplies!
Start out with fresh clean nails!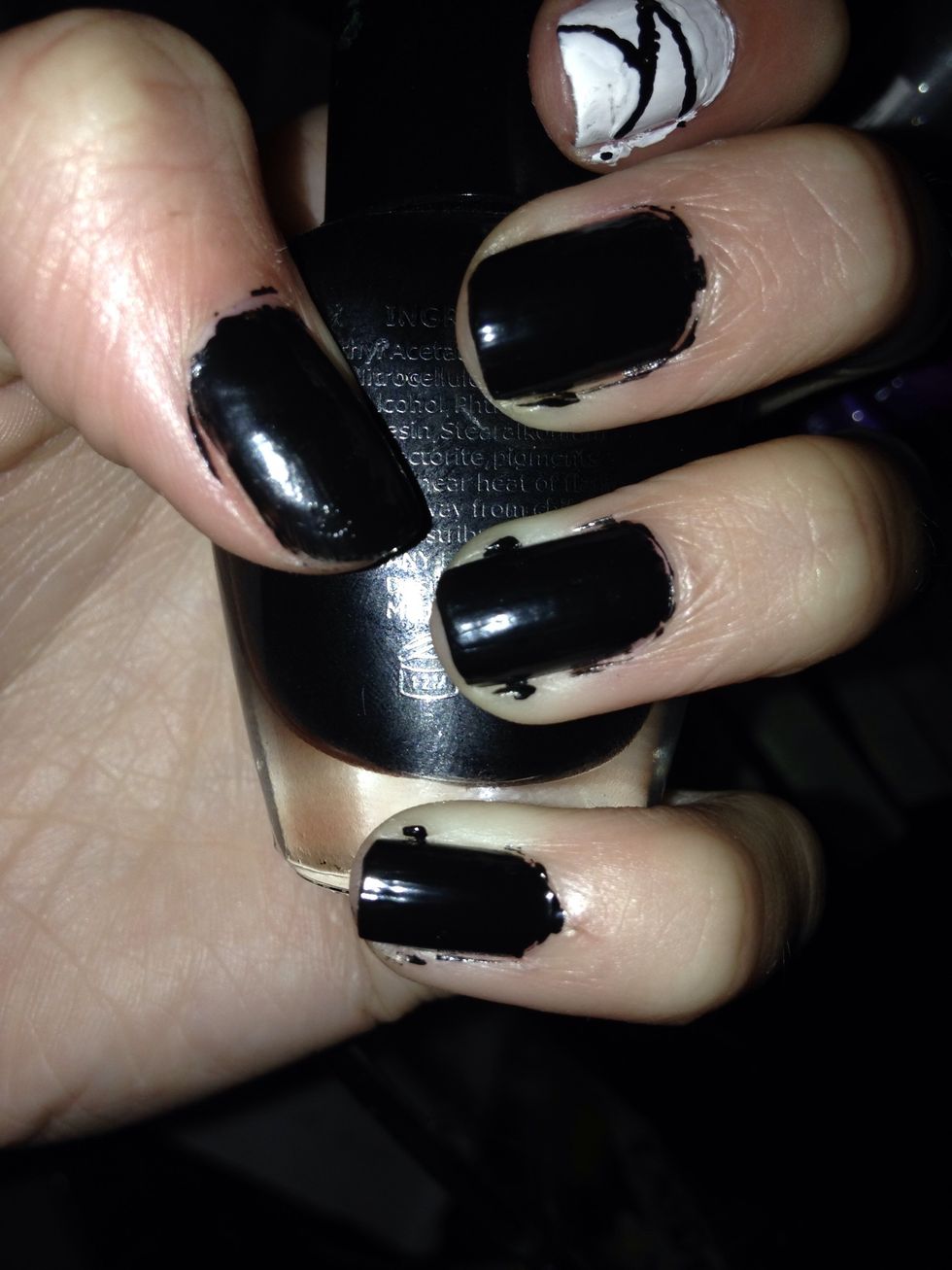 Paint ur thumb,ring finger, middle finger and pinky black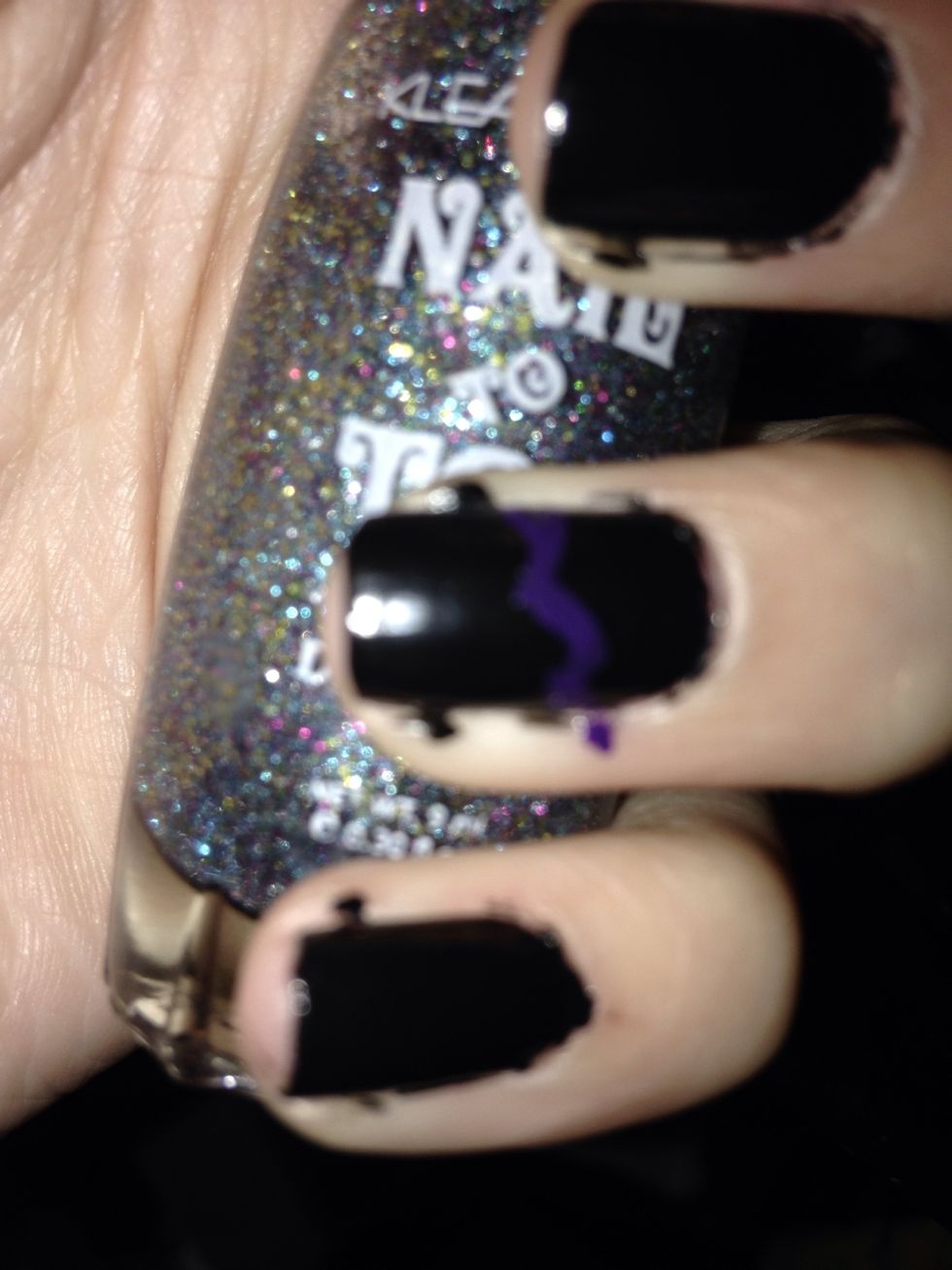 Add a line with two bends in it like in the picture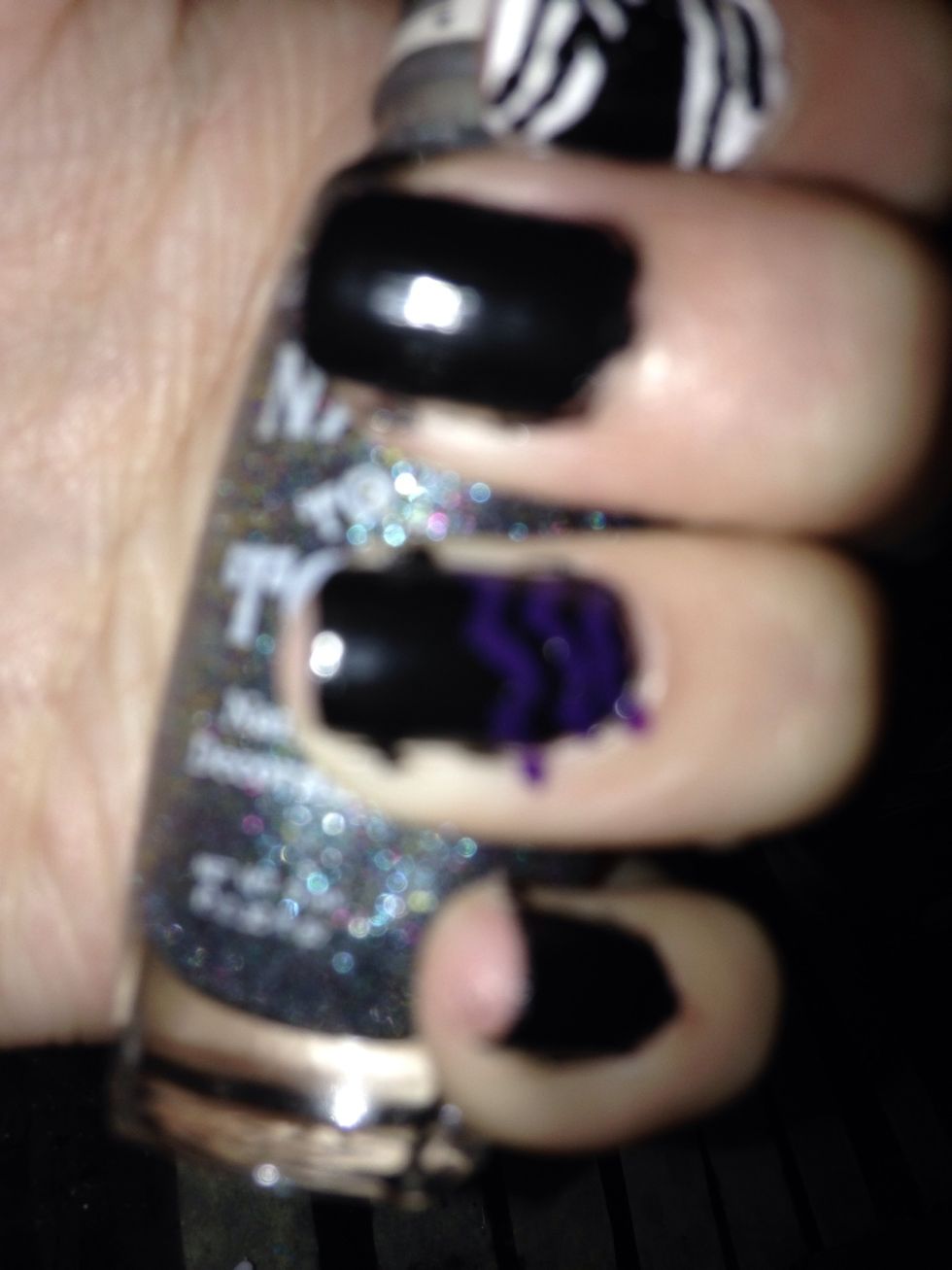 Add two more lines exactly like it under it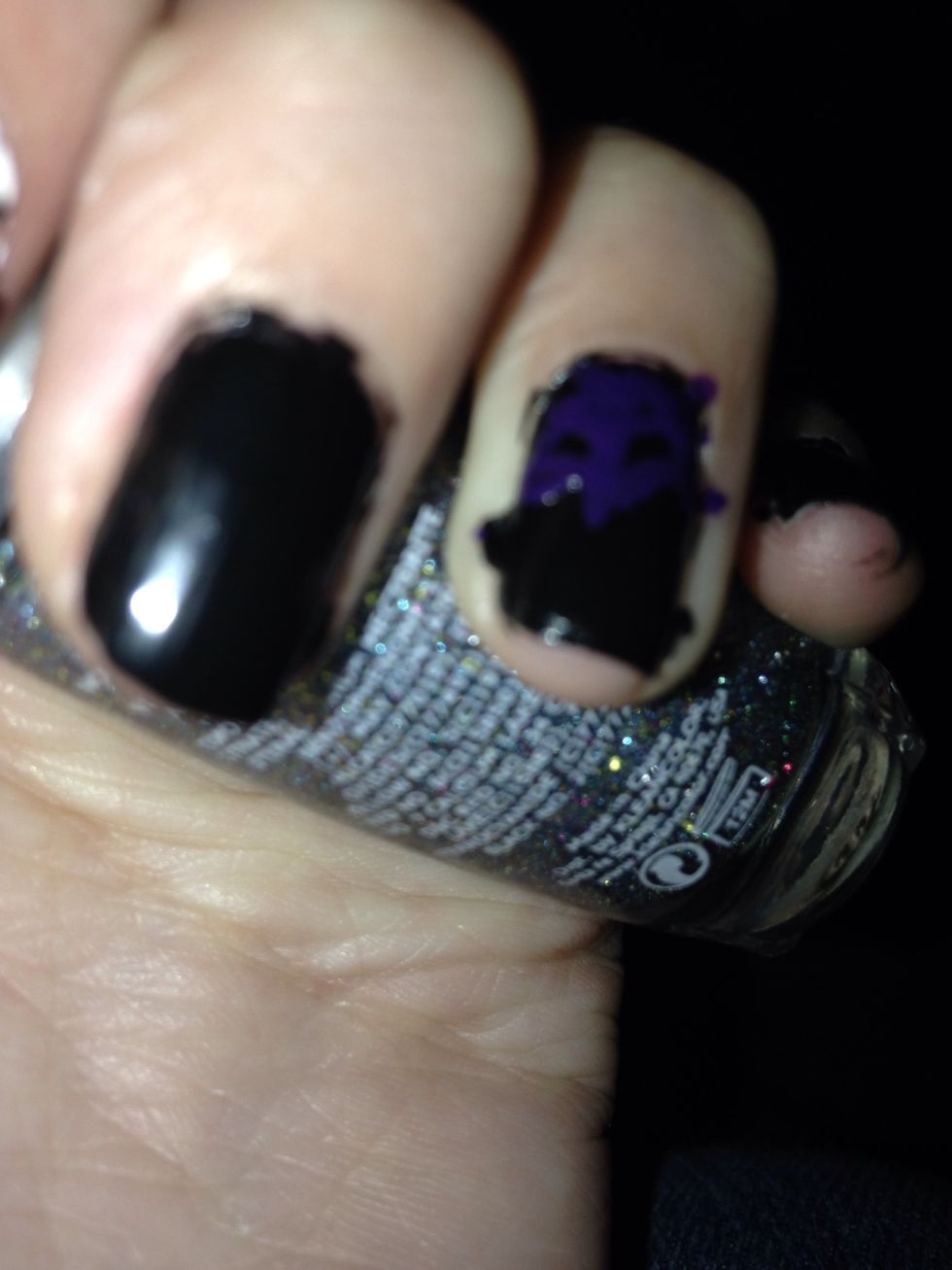 Add three lines in the bends if ur confused look above
Add glitter to the purple line (optional) add a top coat and bam ur done!
Black nailpolish
Purple striper
Glitter striper
Top coat
Maddie:) G.
13 years old and I love crafts! I especially love doing my nails or working with duct tape!!!