These are everything you need. It's very easy and i'm sure everyone can do it.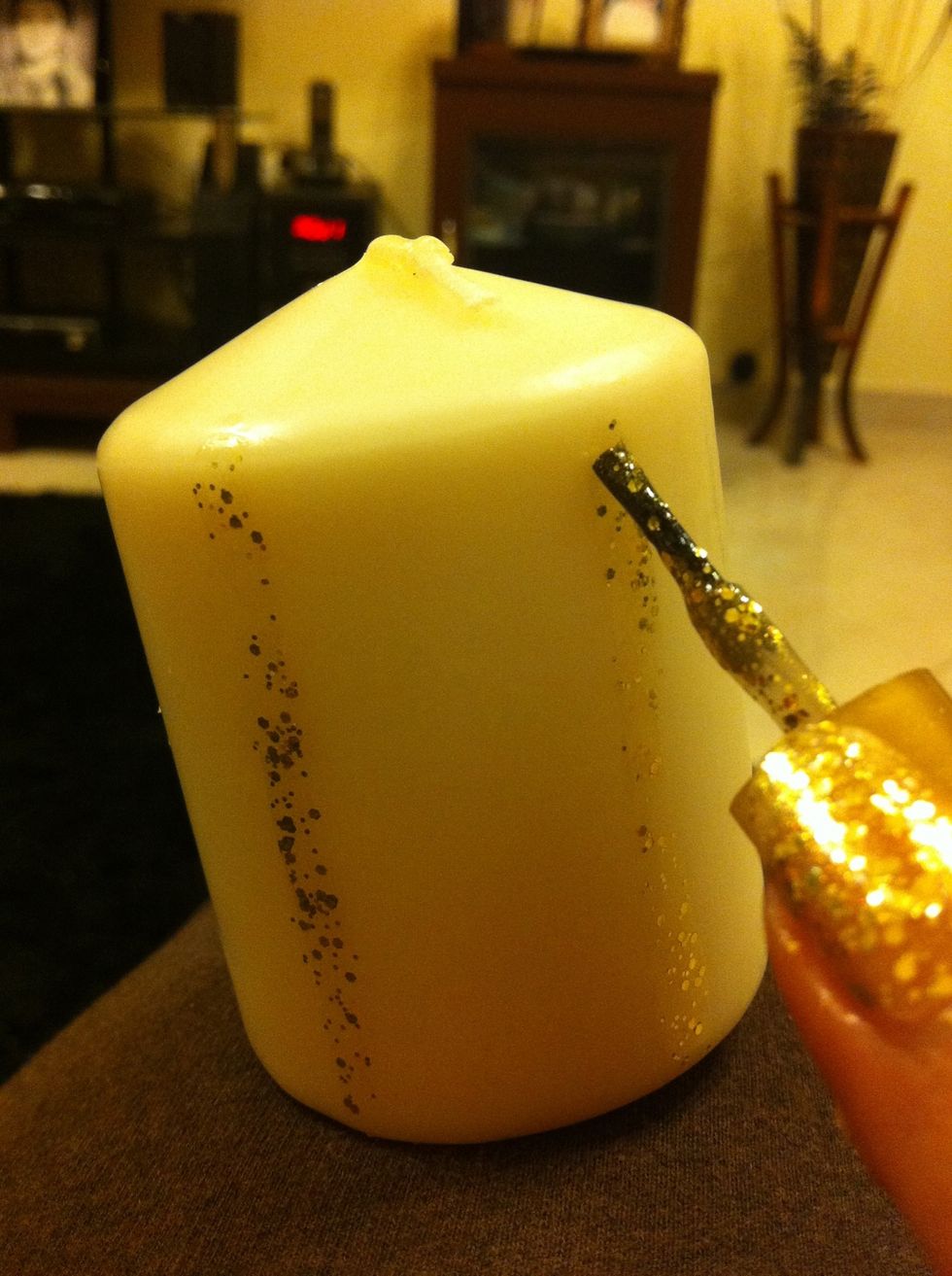 It would be better if you use glitter nail polish to give your candle a shiny sparkle look.draw strips or circle or only some dots with the nail polish
Put 2 or more coat to bold the strips or whatever you draw. Let it dry.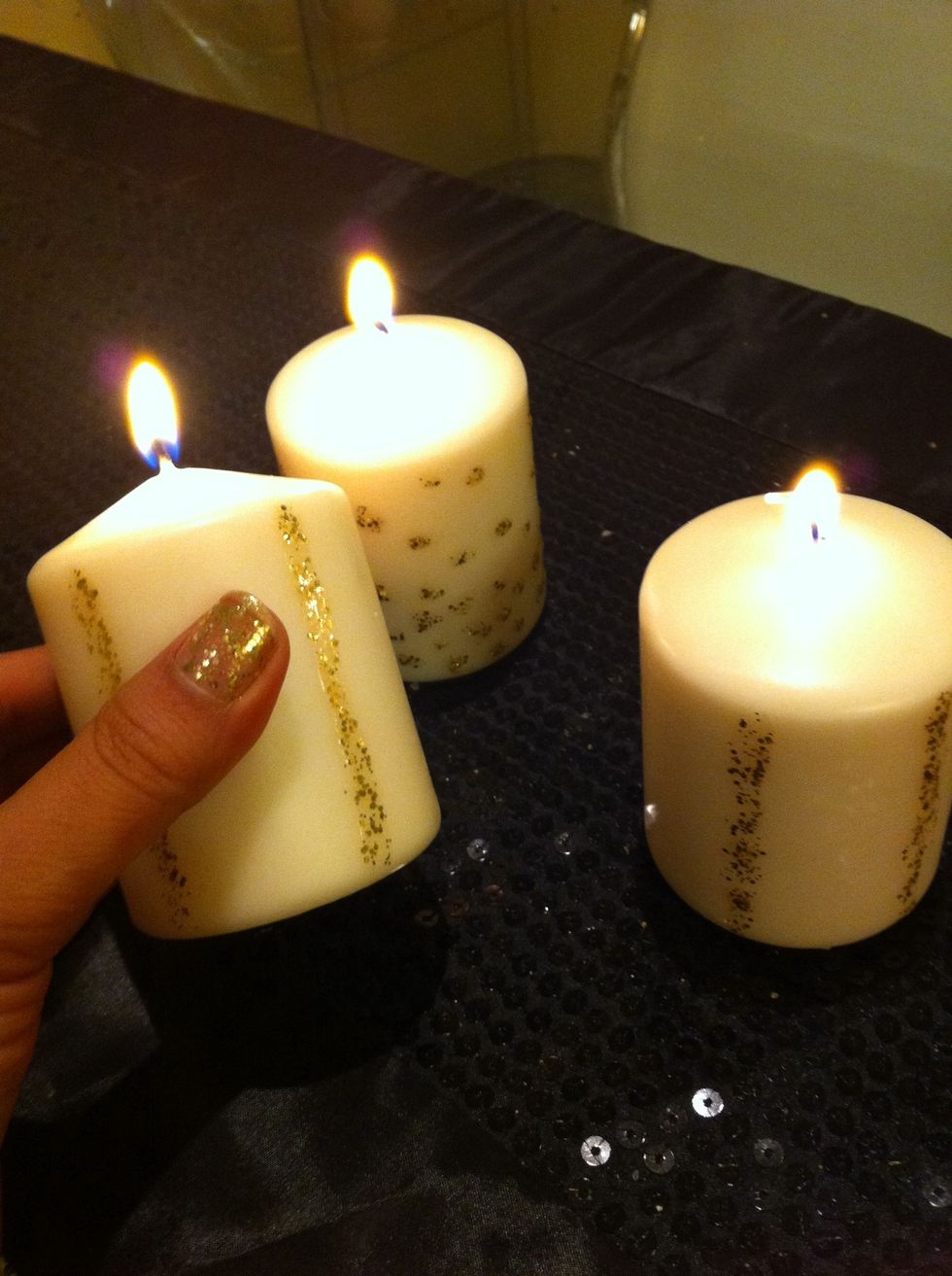 And there you have it. Beautiful candles.
Another view....
Thanks for being with me.... Please follow me on instagram ( tabasom1364) and check my monthly favorite of everything. ( cosmetics, outfit, hair & body care, books & movies) Thank you