Separate the ink from the barrel; set aside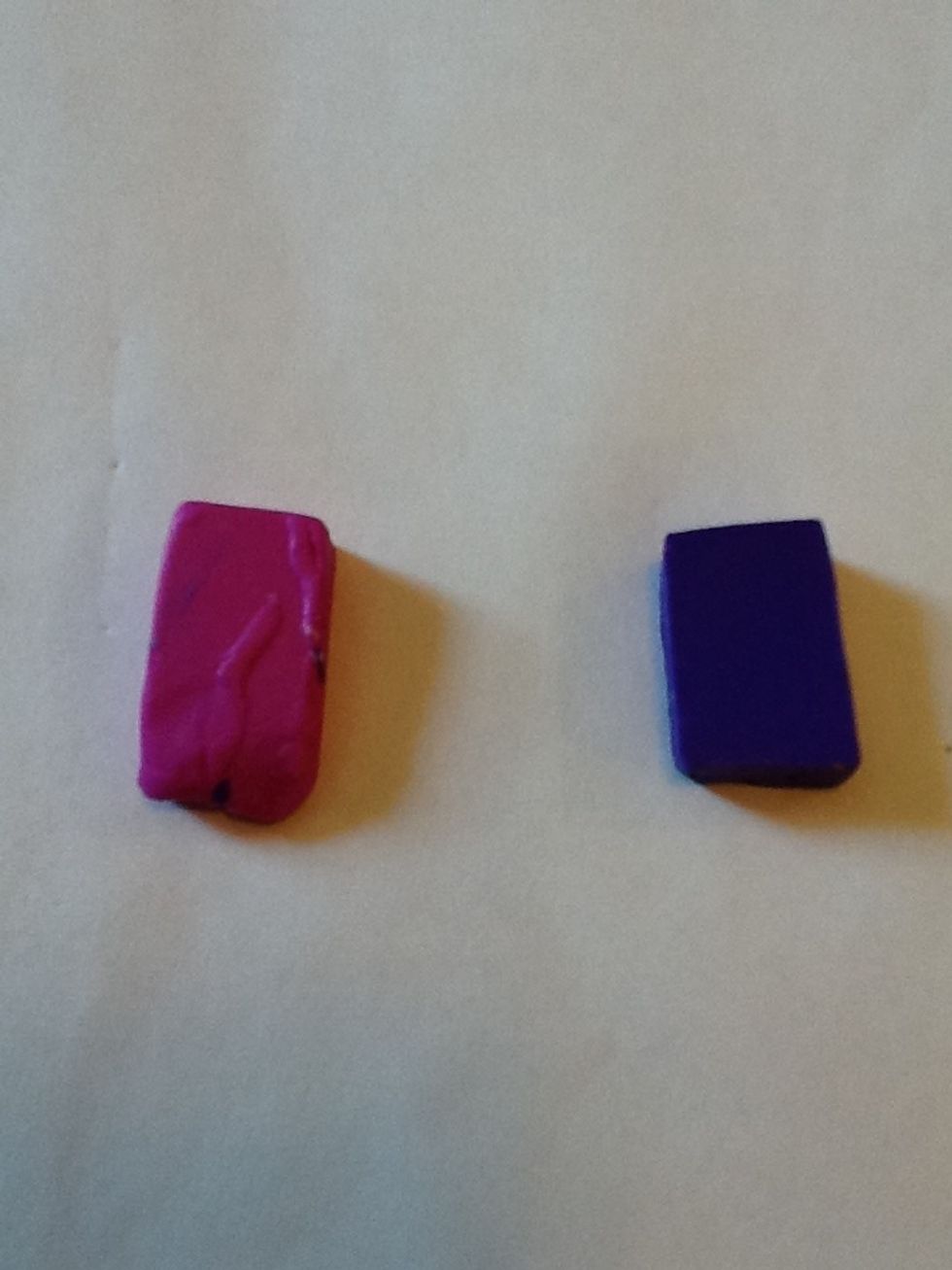 Cut two or more pieces of Sculpey clay
Flatten both pieces of Sculpey clay using brayer or dowel type object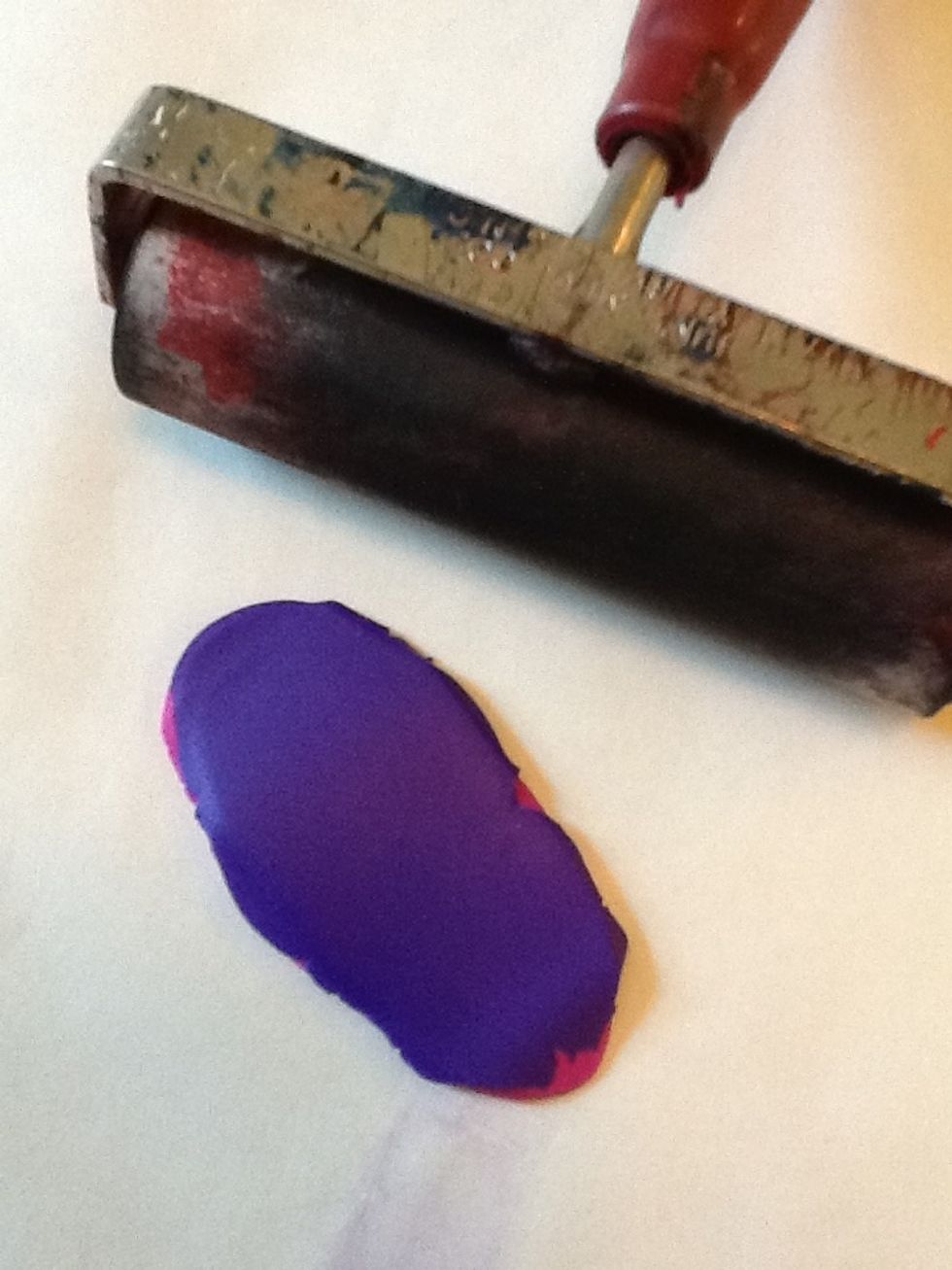 Sandwich Sculpey pieces on top of one another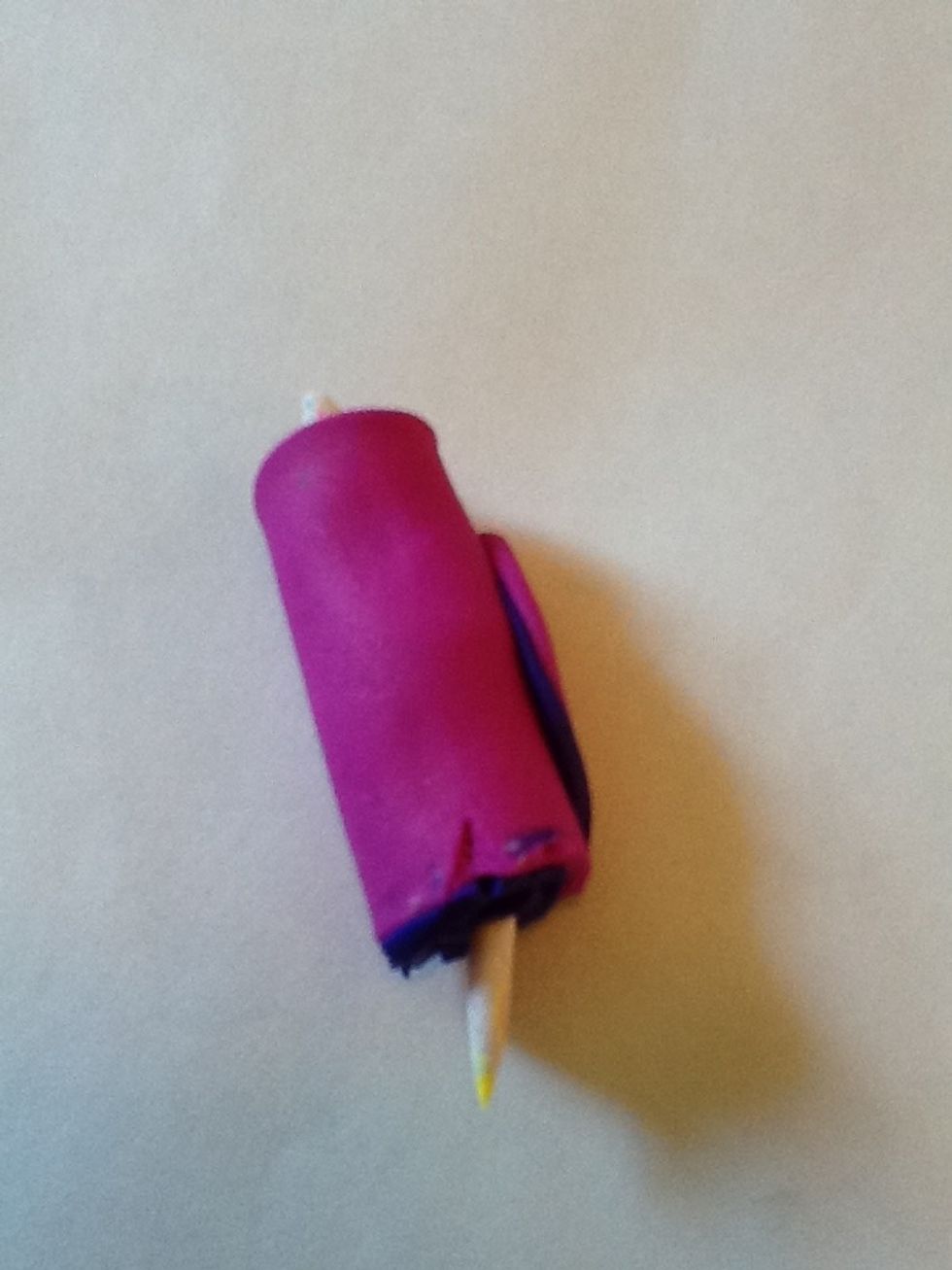 Tightly roll up your Sculpey like a jelly roll; I added a small white coil to the inside before rolling
Roll out the "jelly roll" to further thin it out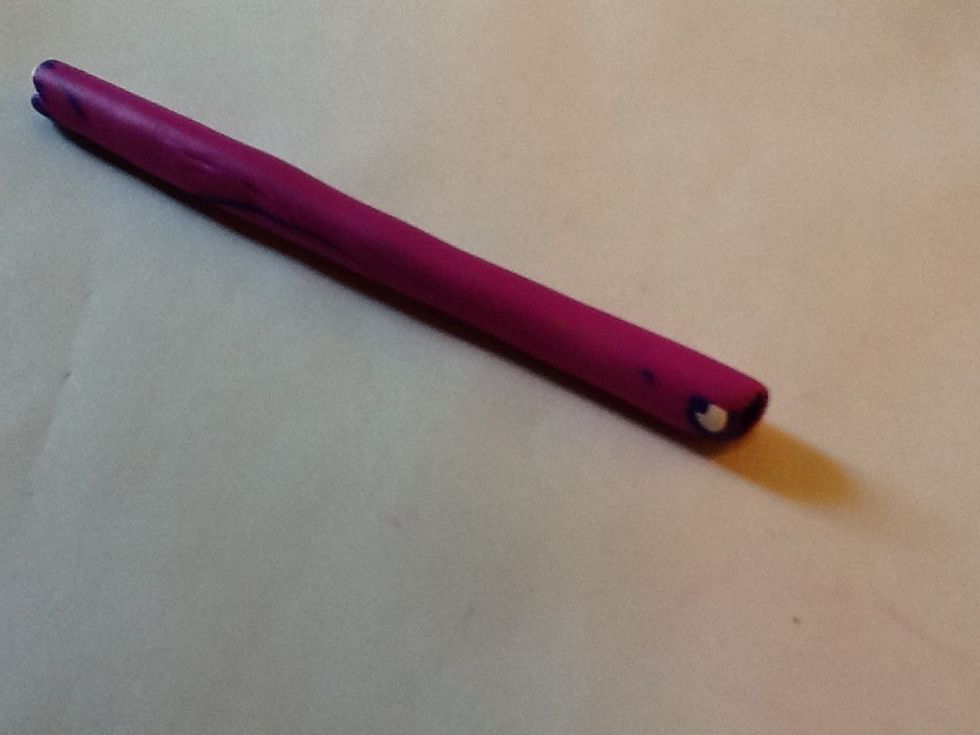 Final thinned out roll
Slice your "jelly roll" into even sized pieces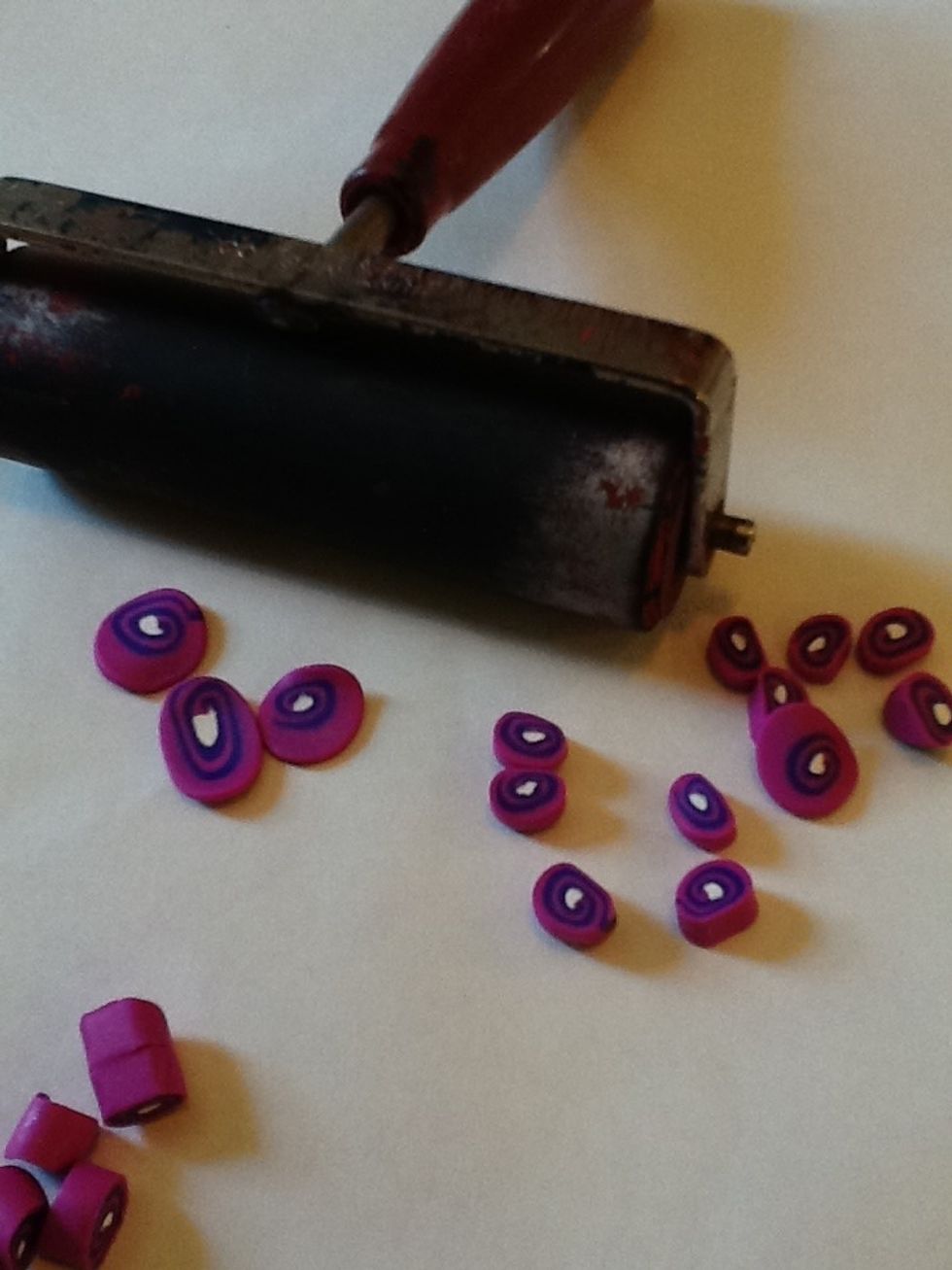 Further flatten pieces with your brayer or finger tips
Add flat pieces of Sculpey to barrel of pen; don't forget the top!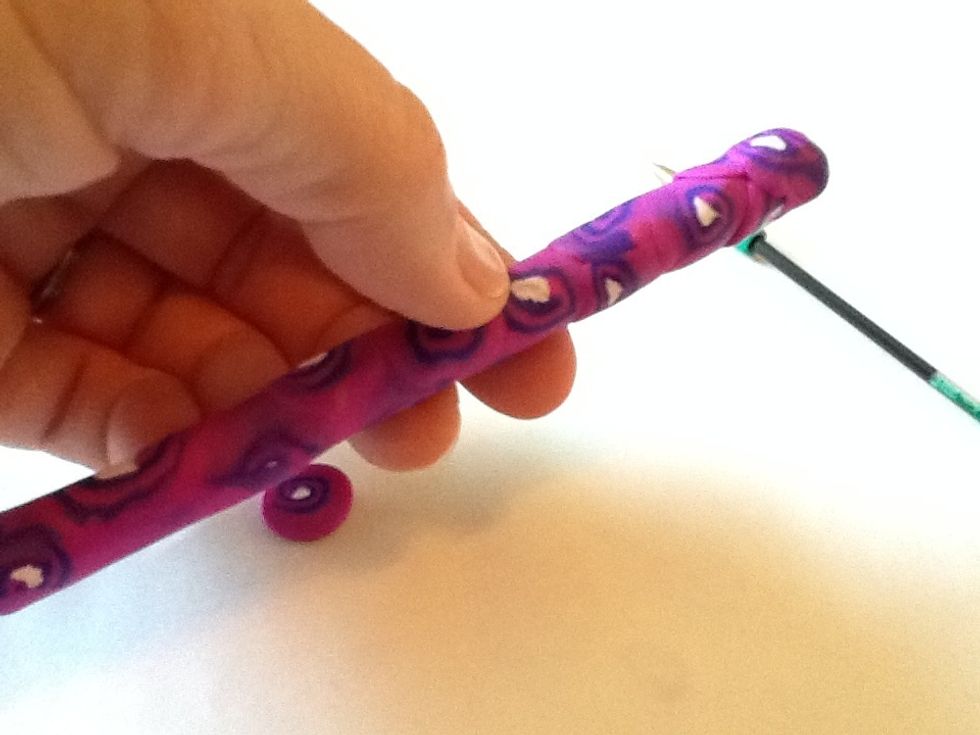 This is what your pen barrel should look like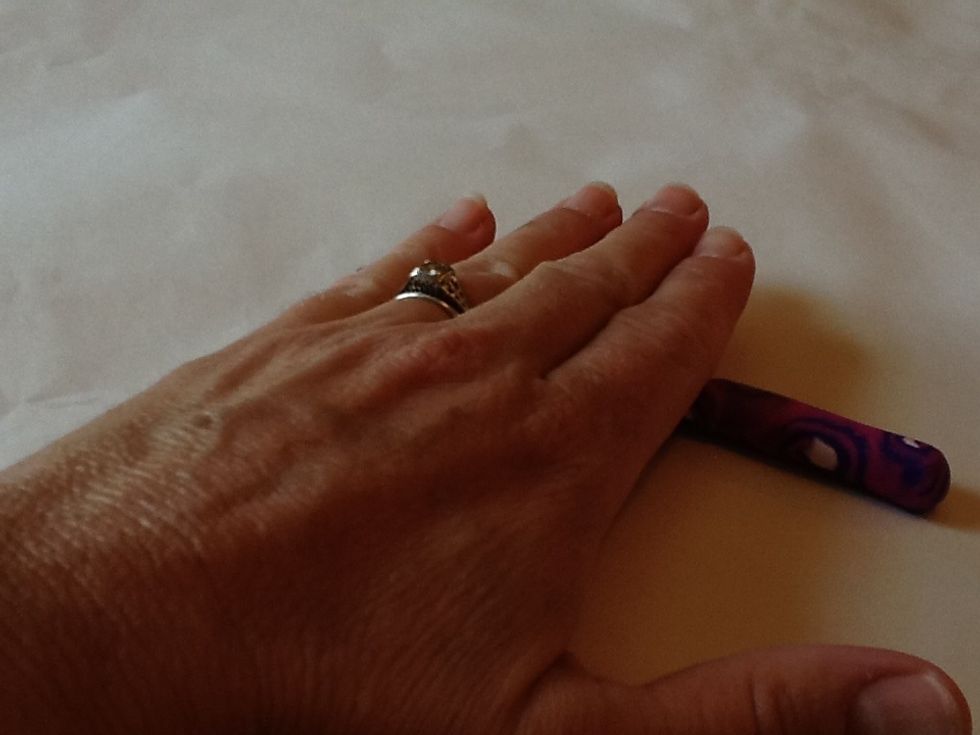 Gently roll to compress and even out pieces of sculpey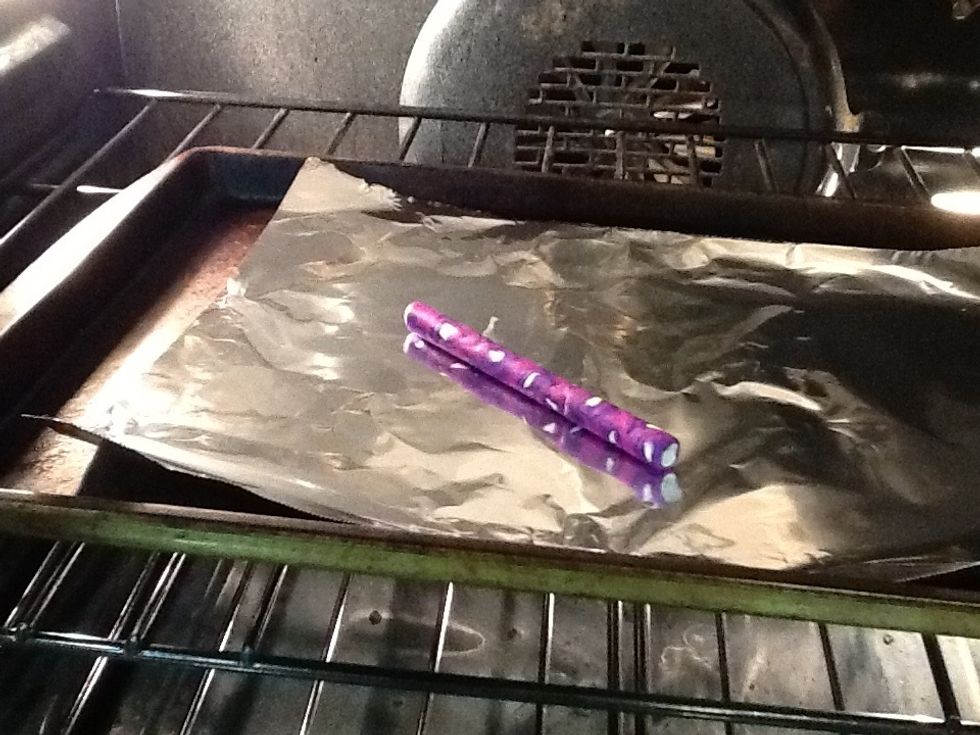 Place on foil lined cookie sheet for 10 mins at 250 degrees
Place ink back in barrel. Here's your Sculpey covered pen! You can replace ink when it runs out. Have fun experimenting with designs!
Sculpey clay
Craft knife
Pen with removable barrel
Brayer or dowel
Oven and foil