You will need snips, flowers and a mason jar with rocks.
First fill the jar with rocks and water about 1/4 of the way up.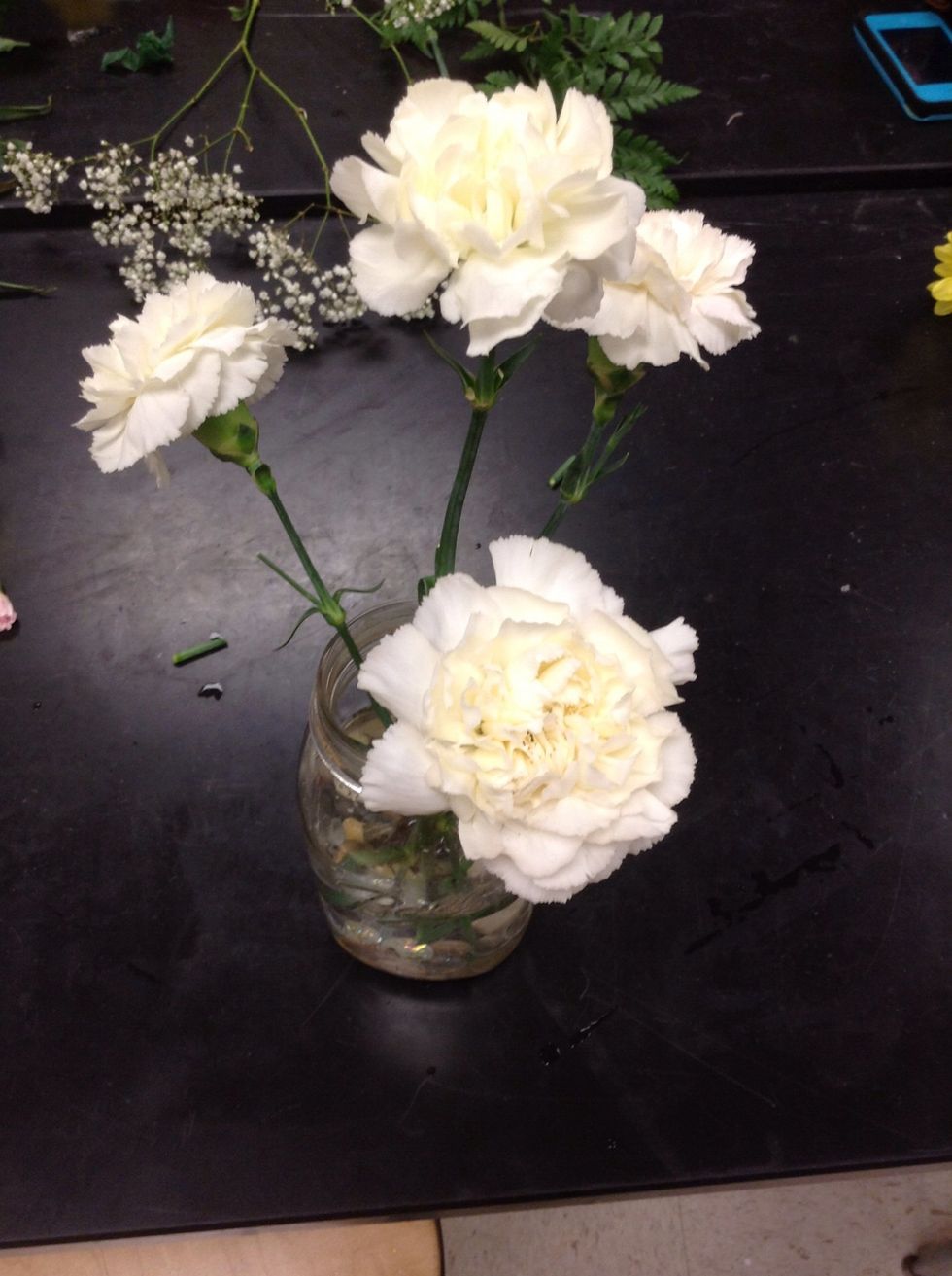 Place first flower in the center and three surrounding the middle.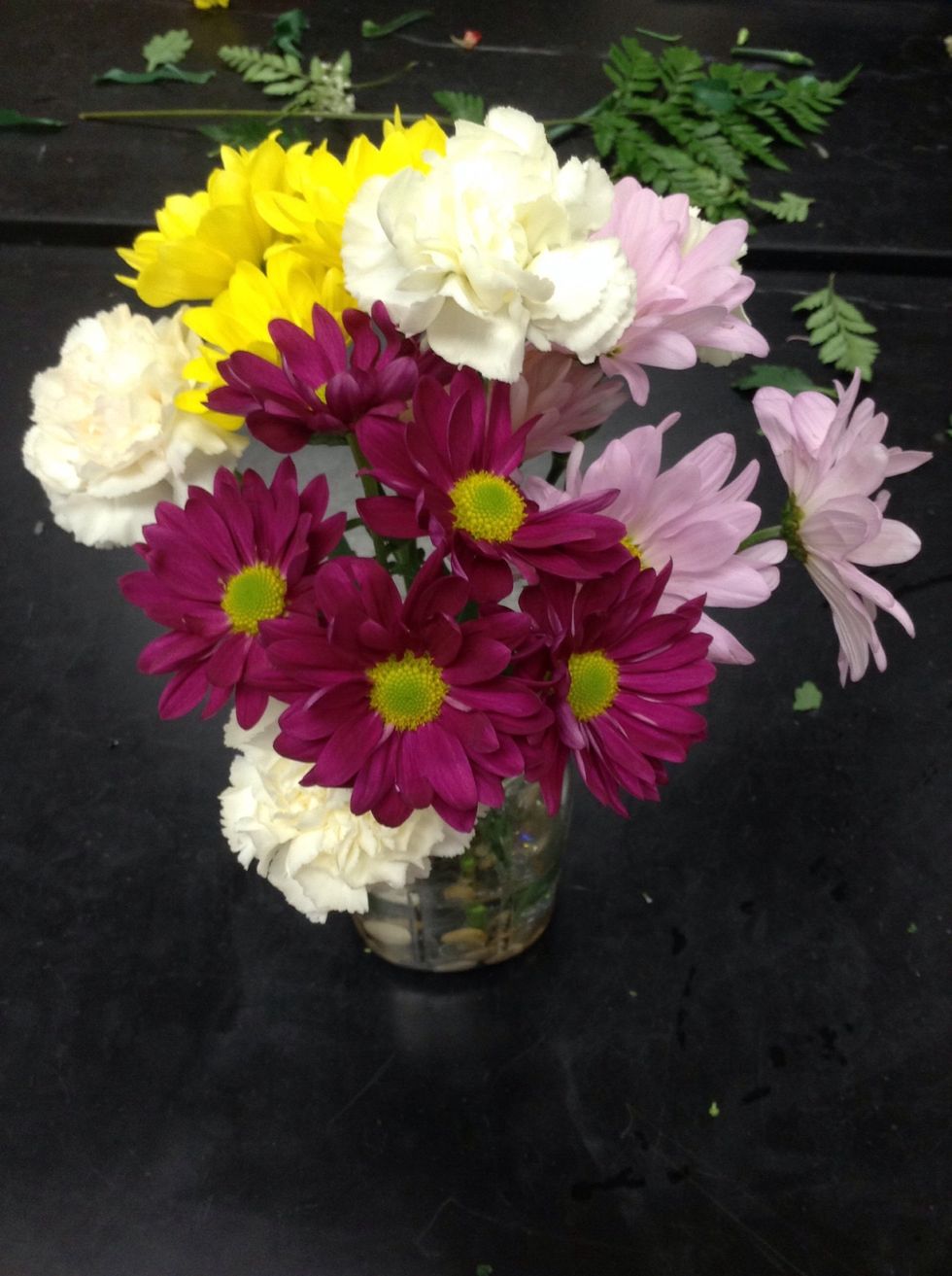 Add the second flowers in between the first flower.
Then add filler flowers where there are holes.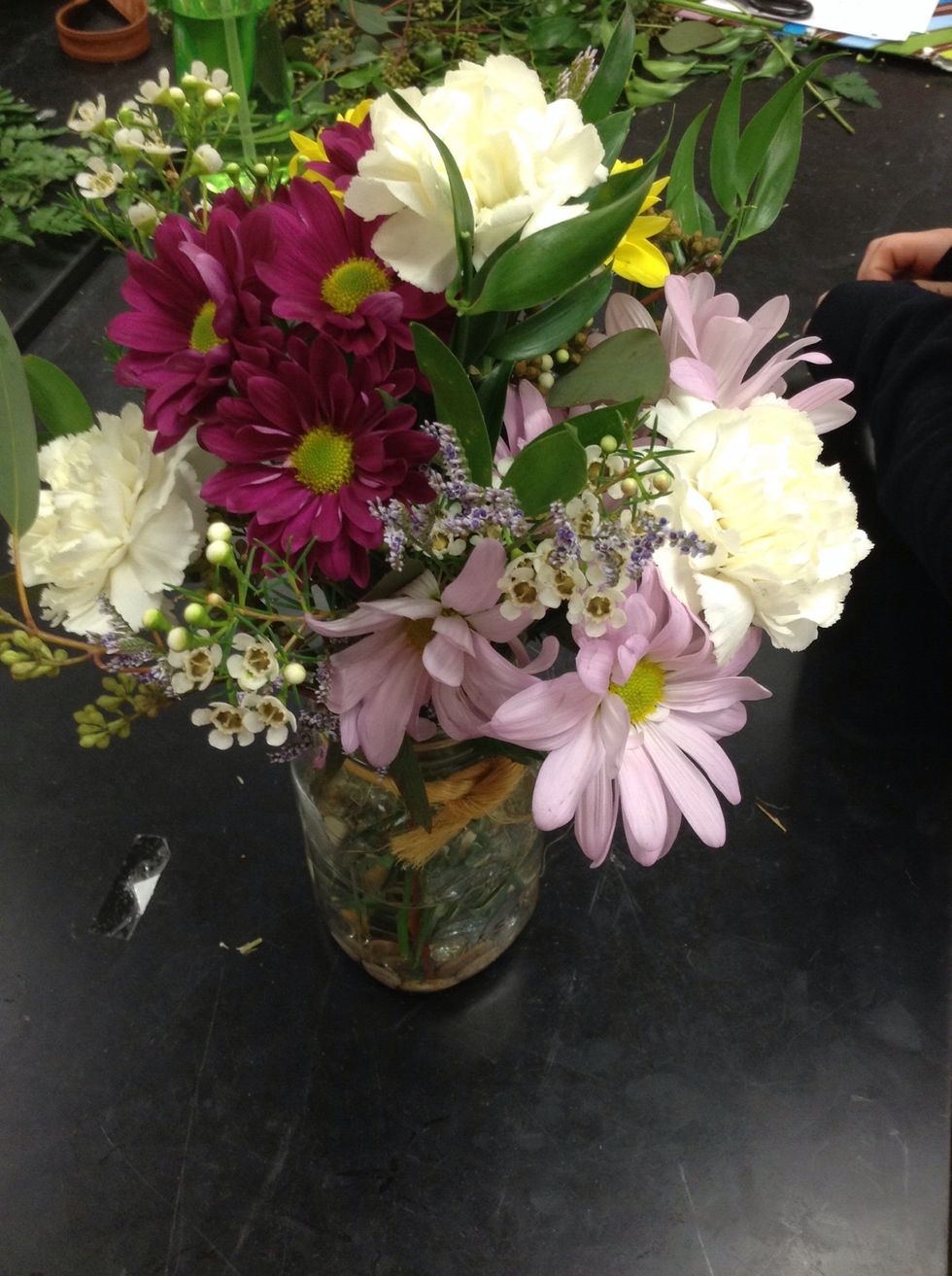 Then add some greens to places where there are holes.
Then add decor like picks or curly willow to add some fun!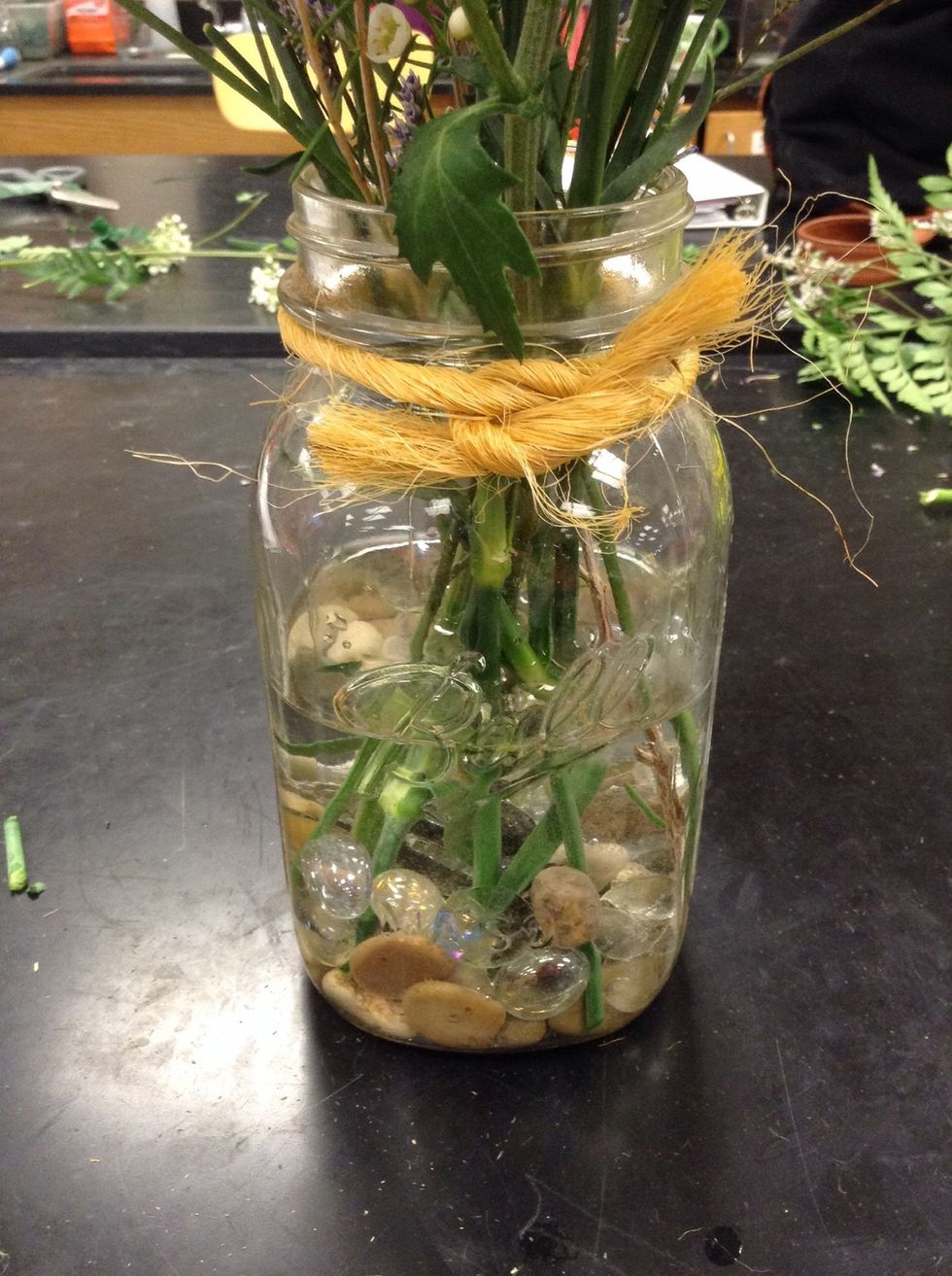 Add some twine or burlap to the jar to add some country look to the jar.
Now your all done! This is what it should look like when you have finished your little peice of country!
Snips
Flowers
Mason jar
Rocks
Greens
Filler flower
Twine