Showing a variation of my own custom Guitar Belt design .
101
First you need to measure your strap and than on paper design your motives or anything. If you have a digital pen tablet device , you can design it straight forward In Adobe Illustrator or Coral.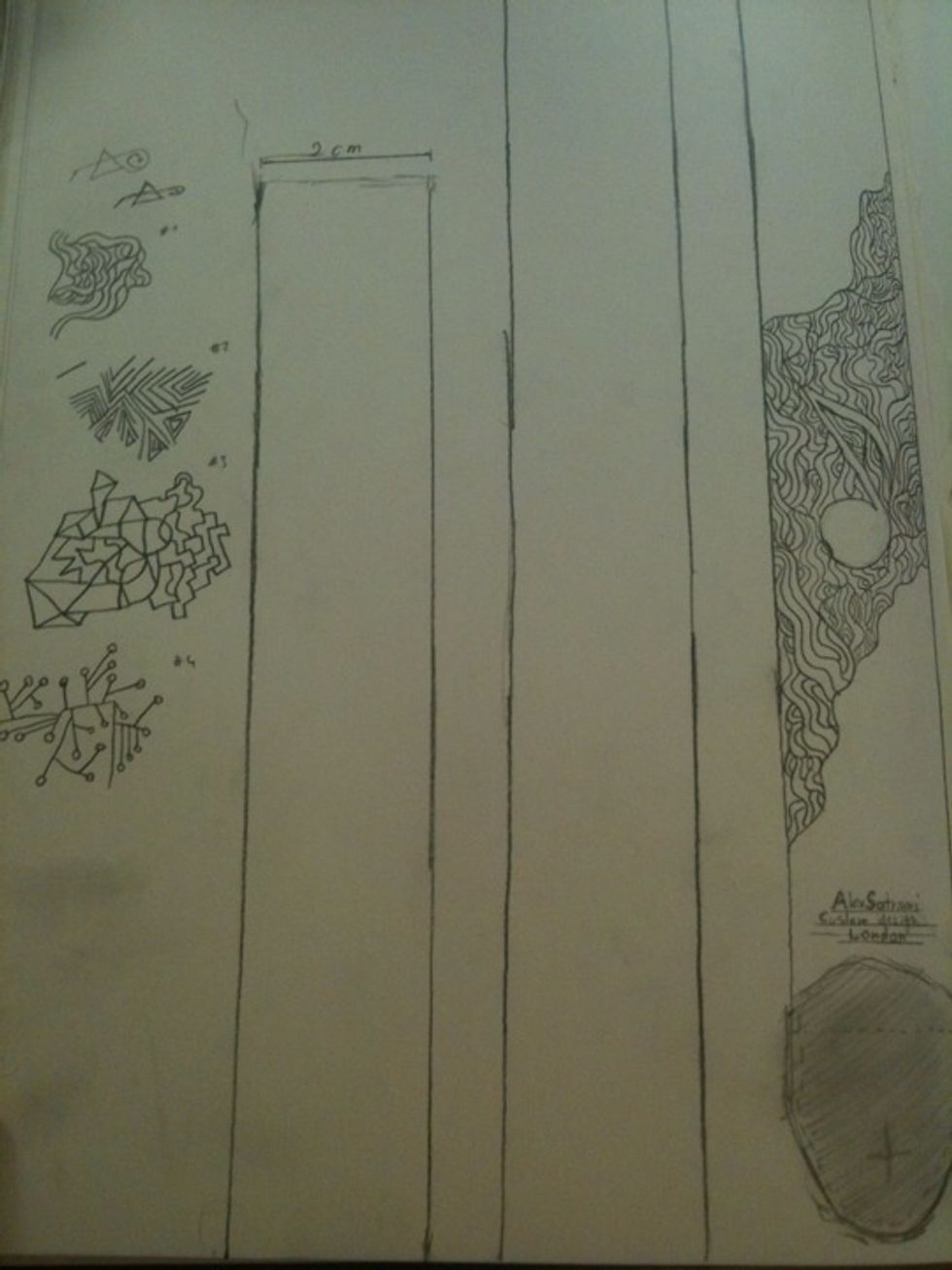 This is me experimenting with different decorations and getting an idea how it would look.
Finished design , painted with acrylic paint.
Also added a special effect to let it glow in UV light
Have a look at my Designs at www.be.net/alexsatriani Thanks for your interest.
1.0 Guitar belt or Leather
1.0 Laser Cutter
1.0 Acrylic paint
Adobe Illustrator or Coral