The jewel-bright seeds, or arils, of a pomegranate make a fabulous garnish for salads, desserts and many holiday dishes! This fruit also has MANY amazing health benefits!!! :)
35
HEALTH BENEFITS OF POMEGRANATE: Helps you BURN FAT and speed up metabolism! Has good sugars that will NOT spike your blood glucose levels. Lowers bad cholesterol and help to regulate blood pressure
It was also named a super fruit by Dr. Oz so it must be good for you right! AND It has been shown to fight against prostate cancer AND help against AGING! So what more could you ask for in a fruit!?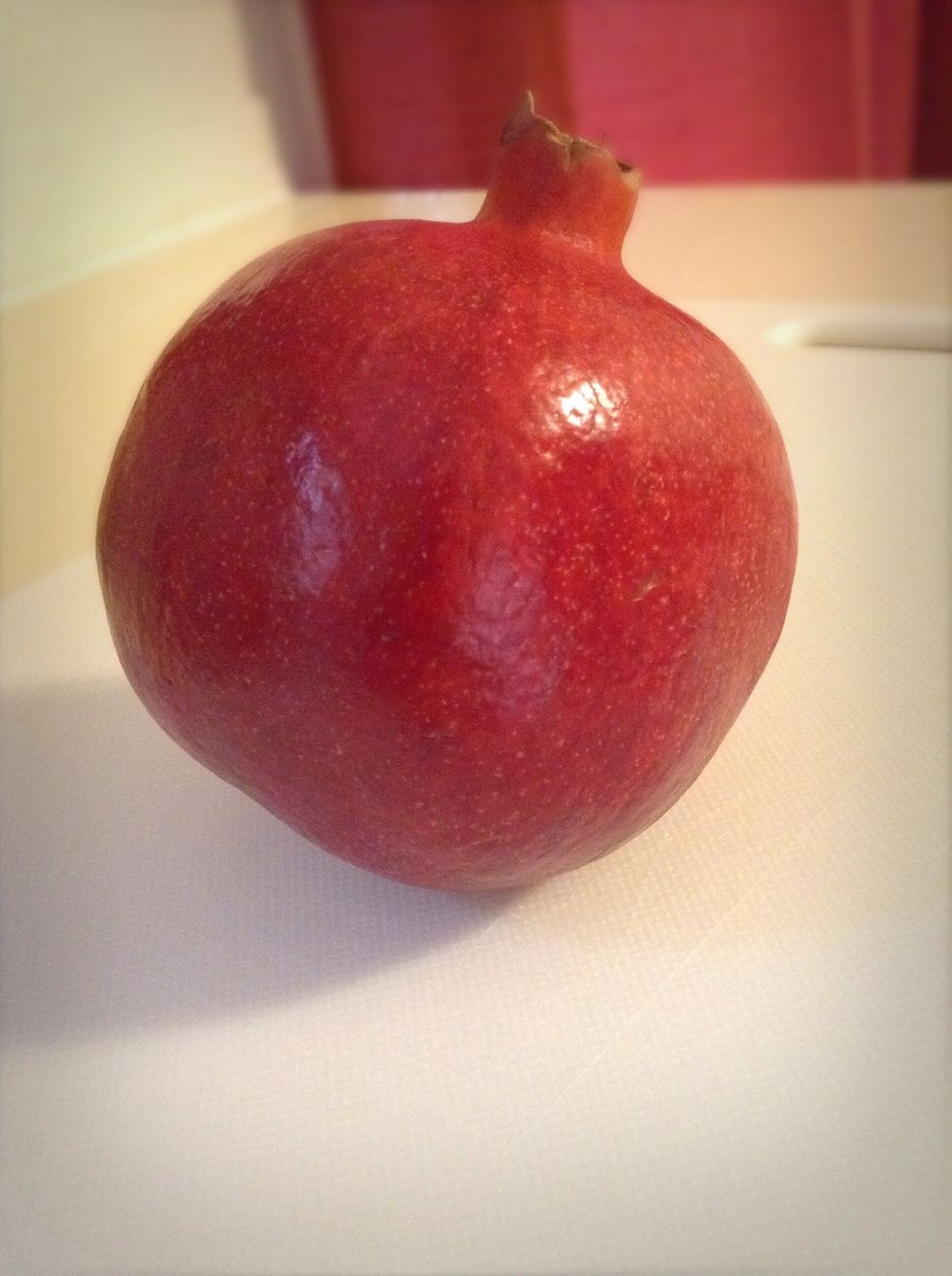 There are a few ways to get the seeds out but I find this way has to be not only the easiest AND fastest but also it doesn't make a mess :)! Now, let's get started!! Grab your pomegranate.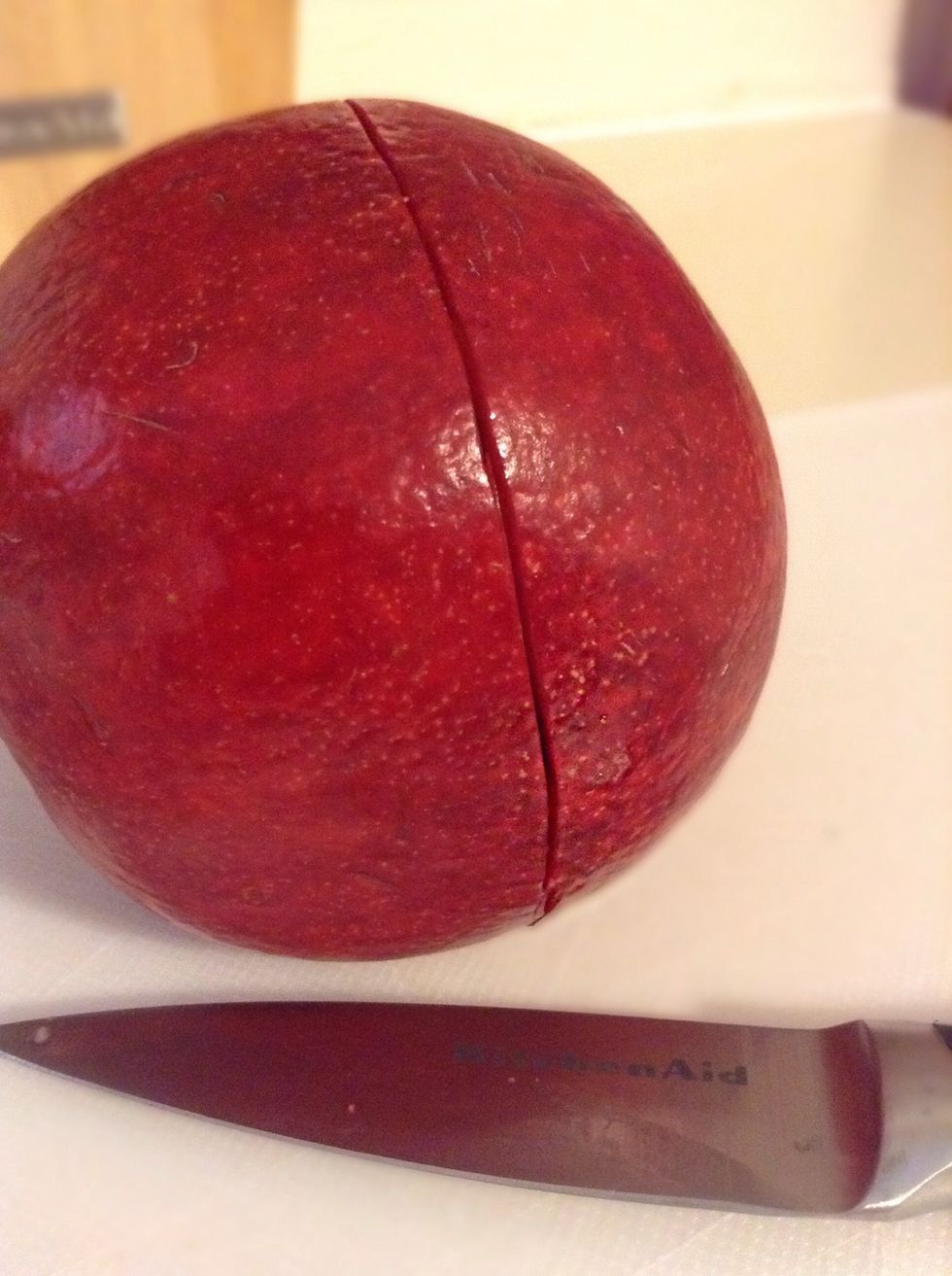 Use a knife to score the pomegranate. Your knife will go in just enough to cut through the outer layer of the pomegranate but not enough to harm the seeds. You'll do a complete circle :)!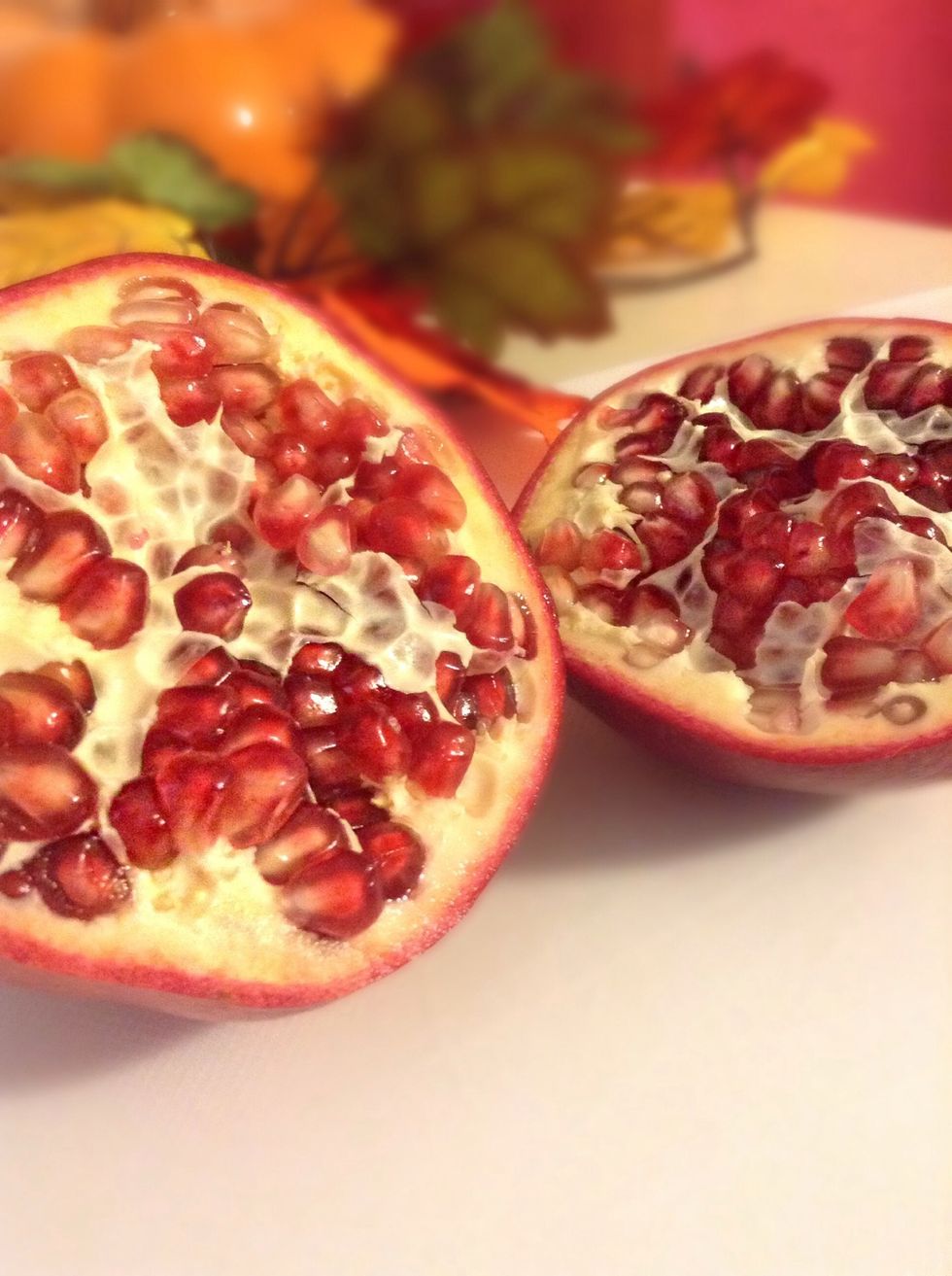 With a little force pull apart the pomegranate :)!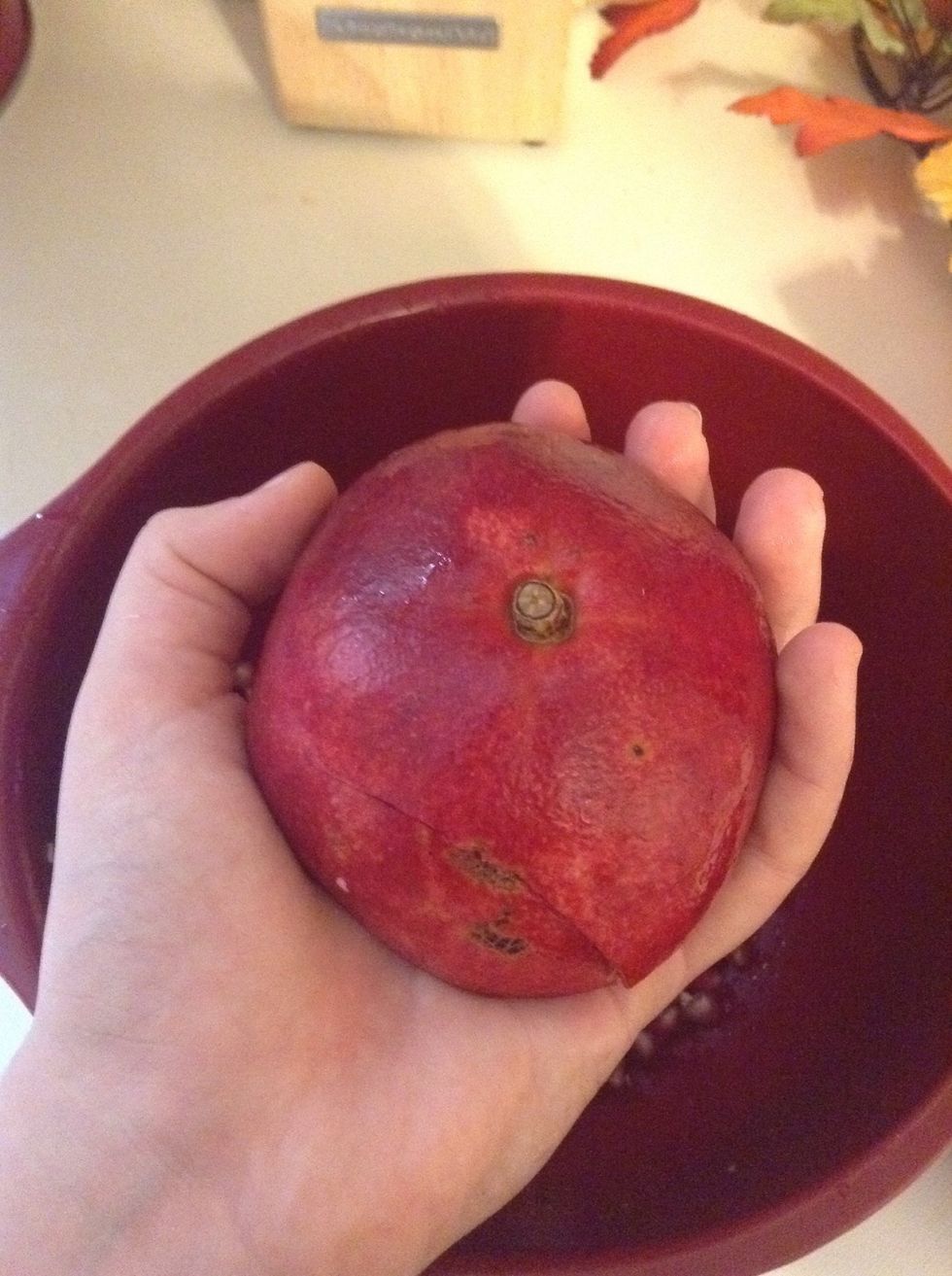 Grab a small bowl and hold your pomegranate face down, grab a wooden spoon or anything really and start to WACK the pomegranate! You're going to have to hit it pretty hard.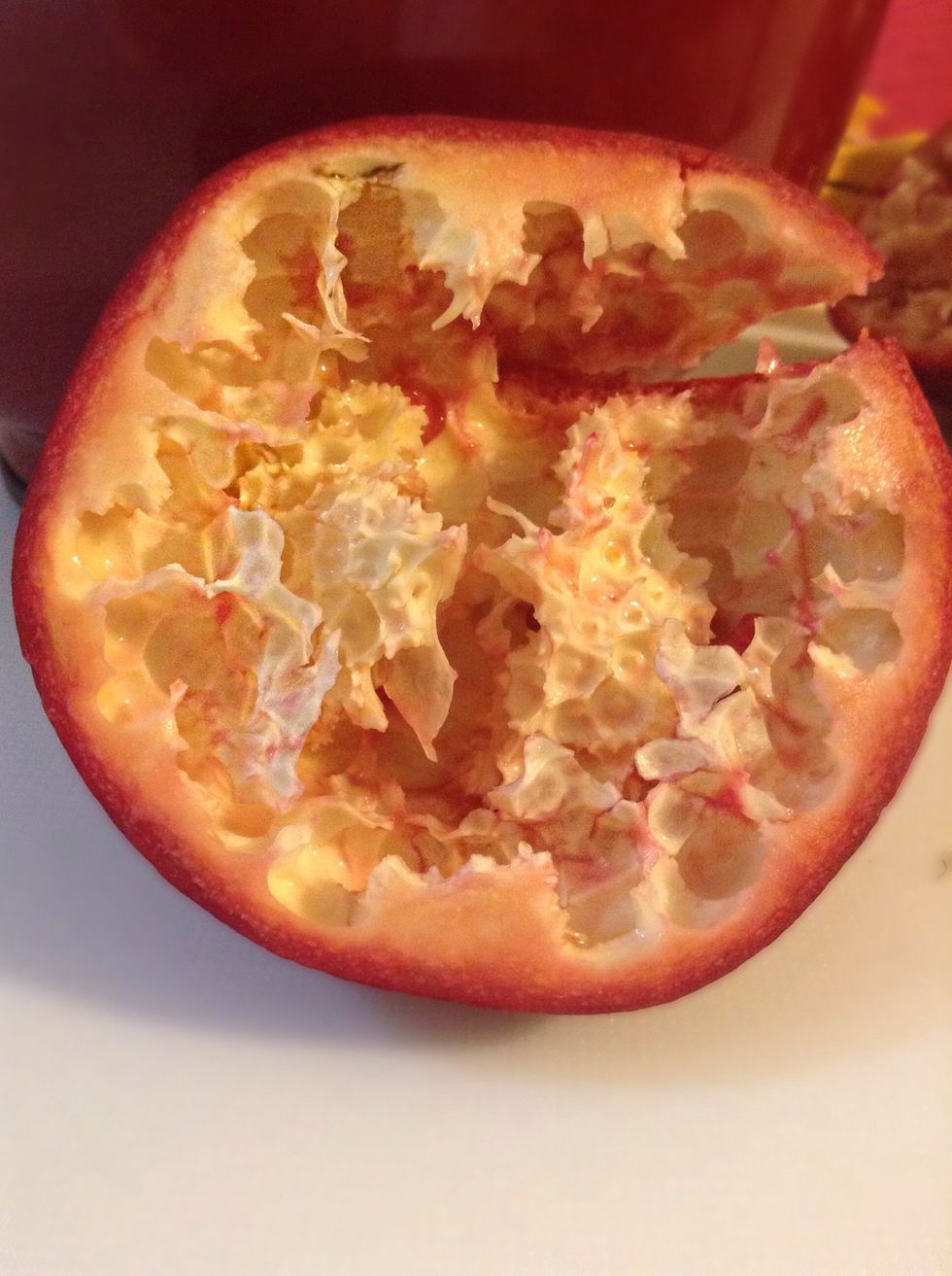 And after a good hit you'll have all the seeds out :) PRETTY easy right?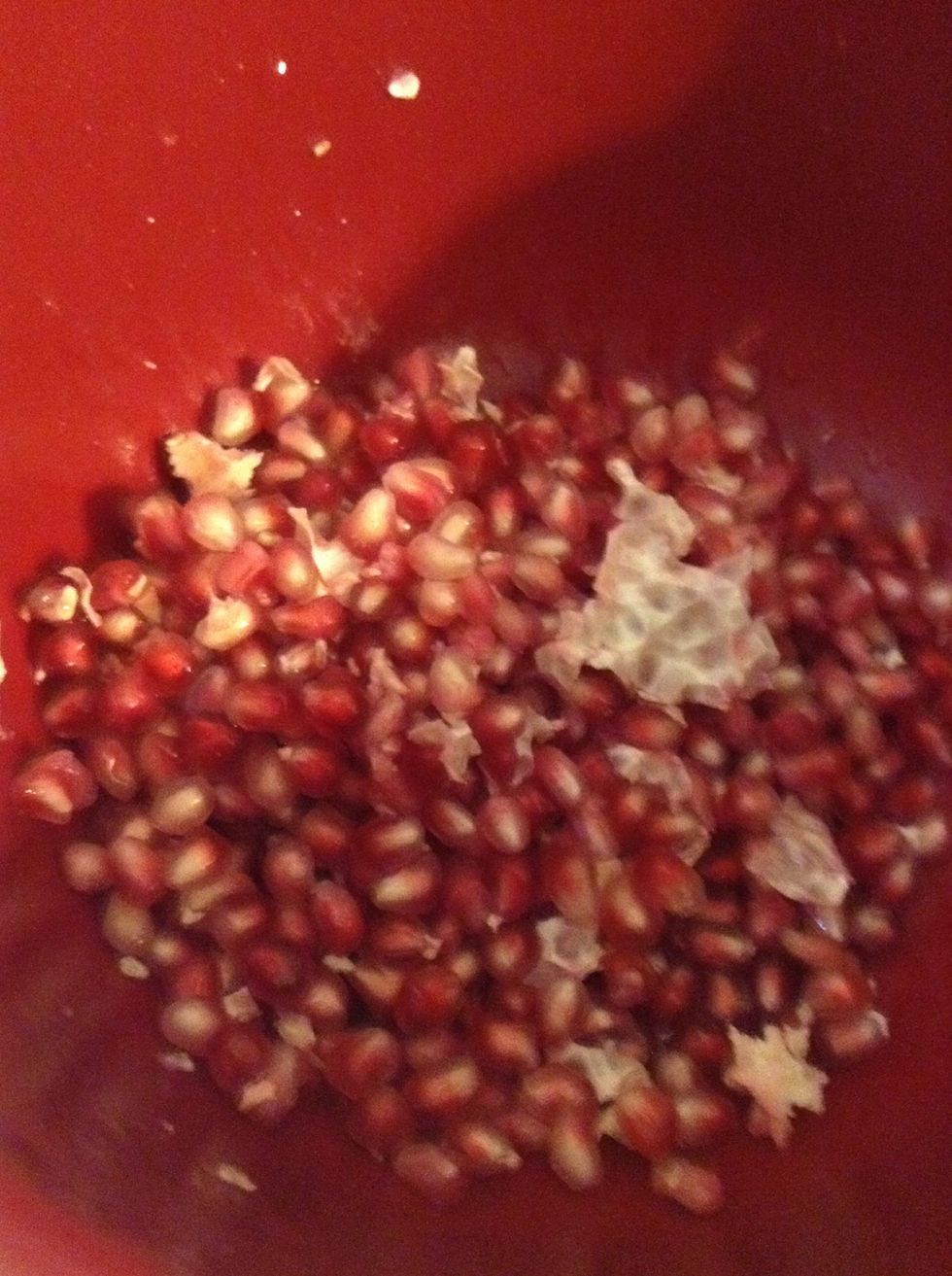 Now you might get a little of the membrane in with the seeds just pick it out.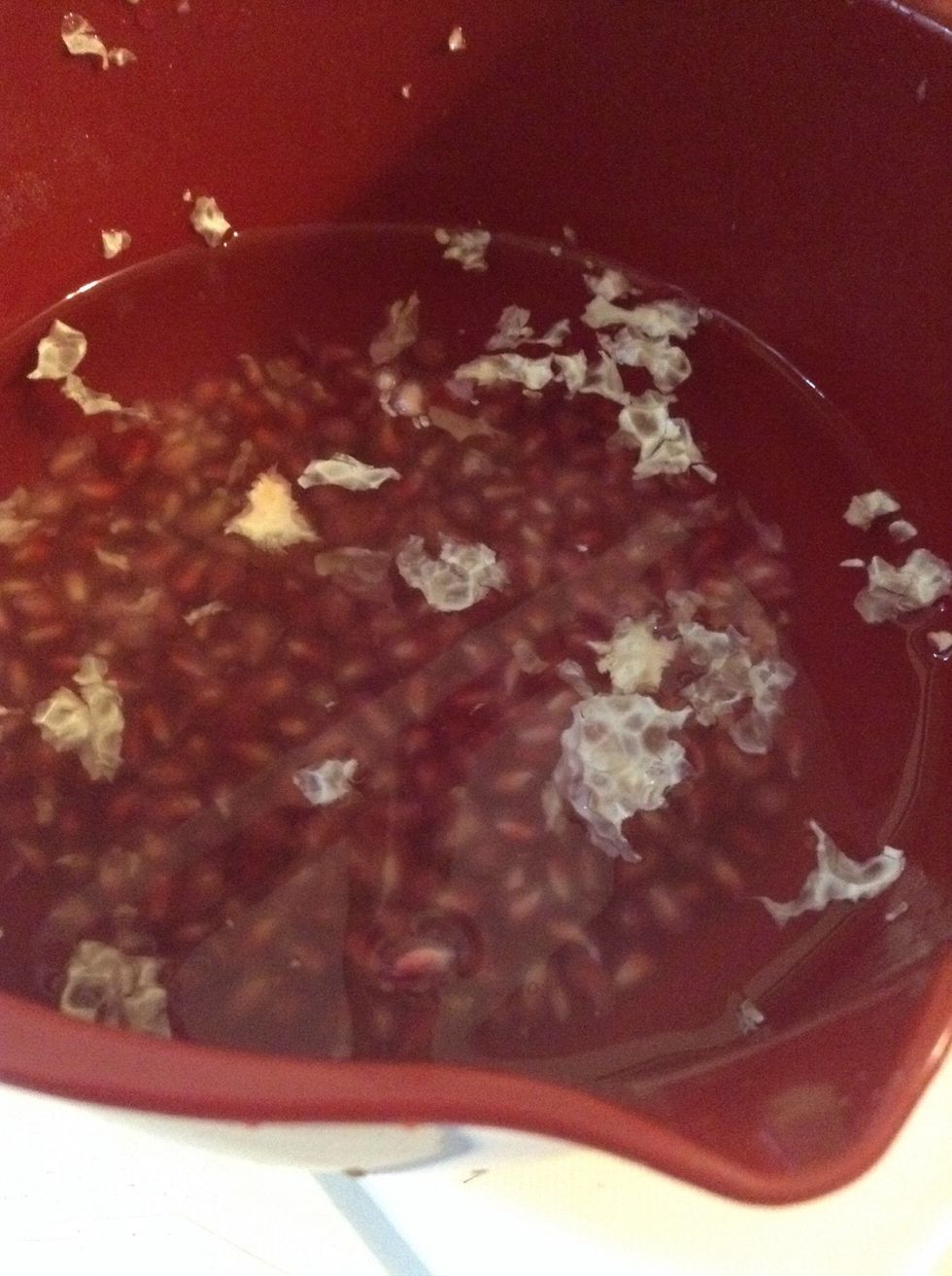 If you have A LOT you can pour some water into the bowl and all the membrane will float to the top. Neat eh :)!?
And there you have it! All those yummy seeds without the mess! I remember growing up we would rarely ever eat pomegranates because of how hard it was to just pick out the seeds. Now it's EFFORTLESS :)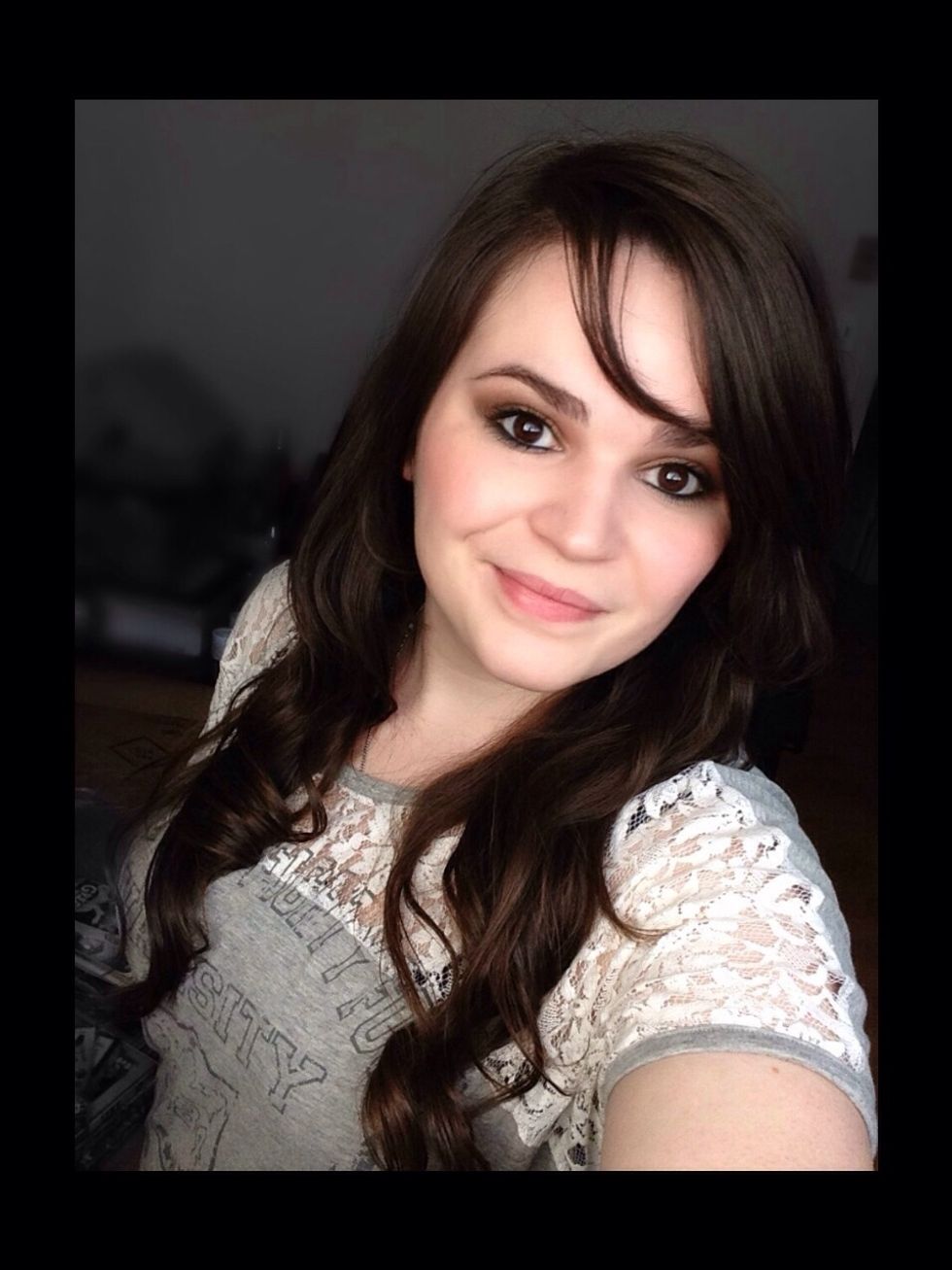 Thanks so much for viewing my guide :) I hope you enjoy this awesome lil trick!! Please don't forget to tap the little heart above and follow for more GREAT guides!! Thanks so much everyone <3