Ask child to prove they can crib - jump.
Call husband and mother in panic for solution as I'm NOT ready for roaming toddler. Say "Mom, WTF, you did not warn me about this". She says, get a crib tent or lock for his door on the outside".
Google to death the words "crib tent" and "safety" because no one cared about safety 30 years ago. Surprise - Amazon continues to meet my needs.
Crib tent arrive RUSH job via UPS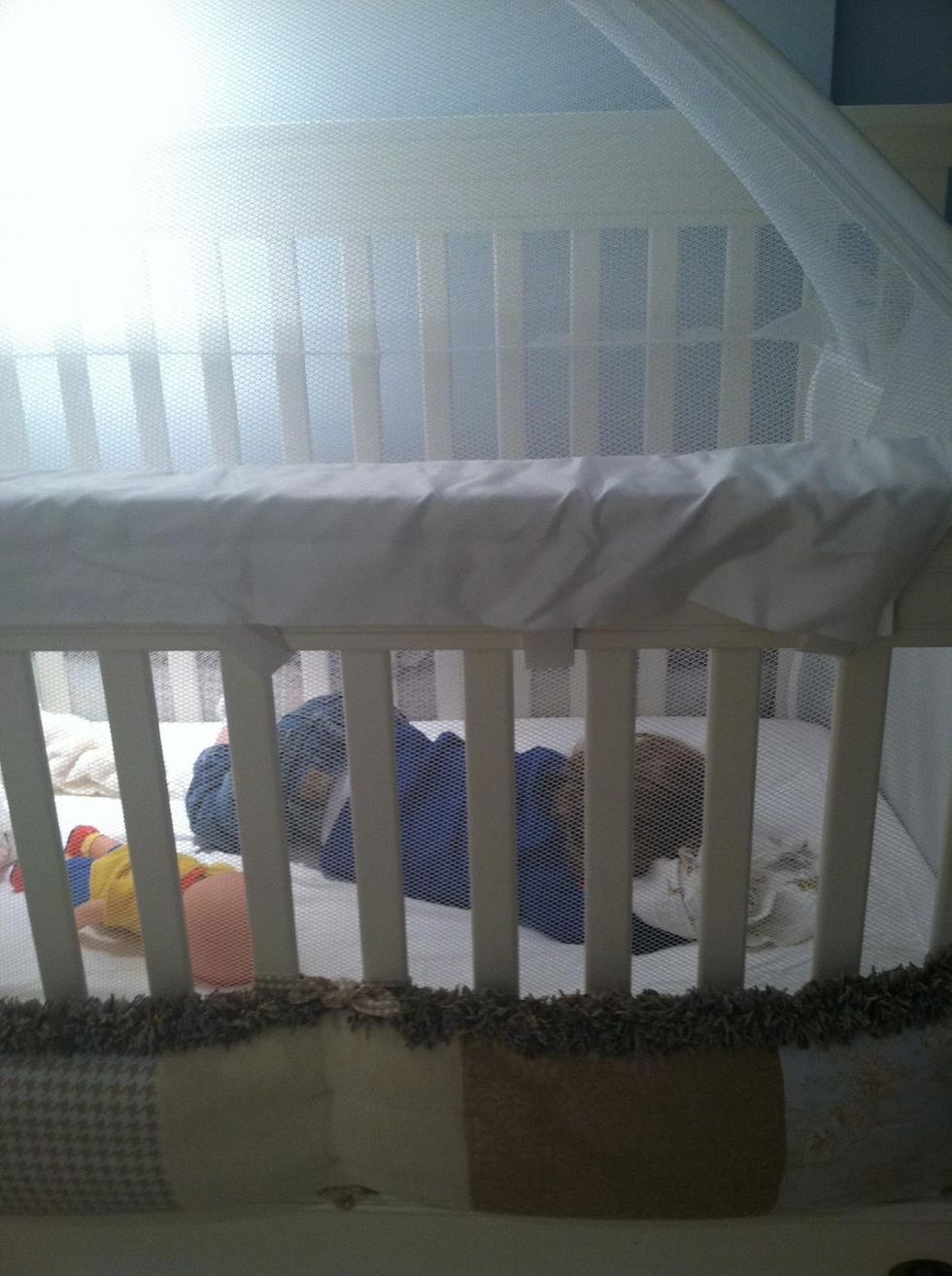 Child safely sleeping and no longer an escaped convict
The creator of this guide has not included tools